A work anniversary is a milestone for anybody, and for you and your employee, it's a great opportunity to show them your appreciation! No matter if they've been with your team for one year or ten years, taking the time to thank someone can go a long way. If you've got an employee with an upcoming work anniversary, we've got some ideas on how you can congratulate them on their longevity. Keep reading for 21 things to say on your work anniversary card!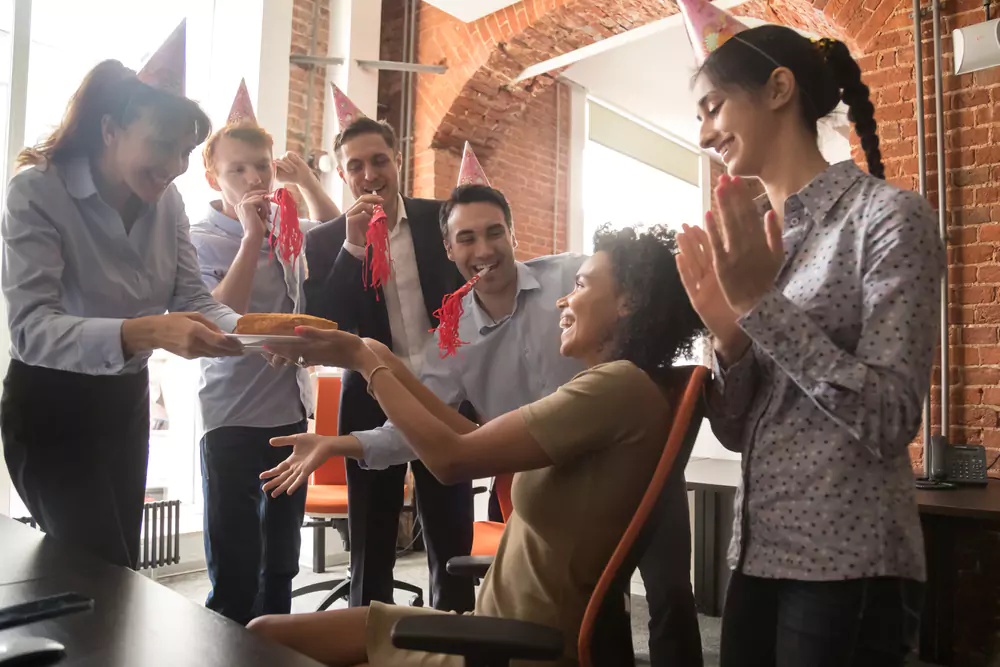 Why celebrate work anniversaries?
Work anniversaries, especially ones that don't end in a "0," are an often overlooked point of someone's career. But celebrating someone's work anniversary is an important way to build up your team's spirits and remind them of how important they are to your company.
Some reasons that you should celebrate work anniversaries include:
It increases employee engagement. Celebrating work anniversaries is another way that you can boost employee engagement. By showing your employees that you remember their work anniversary, you remind them that you care for them! They'll get a morale boost and realize that they are important to you and your organization.
You can strengthen employee retention. Congratulating an employee on their accomplishments on an annual basis shows them that they are appreciated and seen. When anyone feels like they and the work they do are appreciated, they're more likely to stay at their company.
You strengthen employee loyalty. Although they're fairly similar, loyalty is different than retention! Retention means that employees will stay with your organization; loyalty means that they will champion your organization even when they're not at the office.
It's a time of positivity and reflection. As you celebrate your employees' work anniversaries, you have an opportunity to look back on the impact that they've made. You can reflect on how your team has benefited from each person's contribution. This is even a chance to reflect on major projects that you've accomplished together!
---
Join Us For A FREE Demo!
See exactly how our games work, ask questions about logistics and add some energy to your work day. Demos are 30 minutes long and take place on Zoom. There may even be a DoorDash giveaway!
---
What do you say on a work anniversary?
Grabbing a card is a great first step to celebrating one of your employees, but if you tend to get stuck while writing a message, we can help you! Don't worry about what to write in a work anniversary card with our list of 21 wishes to work anniversary wishes. Add your own unique flair by including their name and mentioning something memorable they did over the last year!
Happy Work Anniversary Wishes
Happy work anniversary! Here's to many more to come!
Best wishes as you continue to build your career with our team! Happy work anniversary!
We're better together. Thank you for all you do! Happy work anniversary!
Congratulations on another year of great work!
Our team is "our team" because of you. We're grateful for you! Happy work anniversary!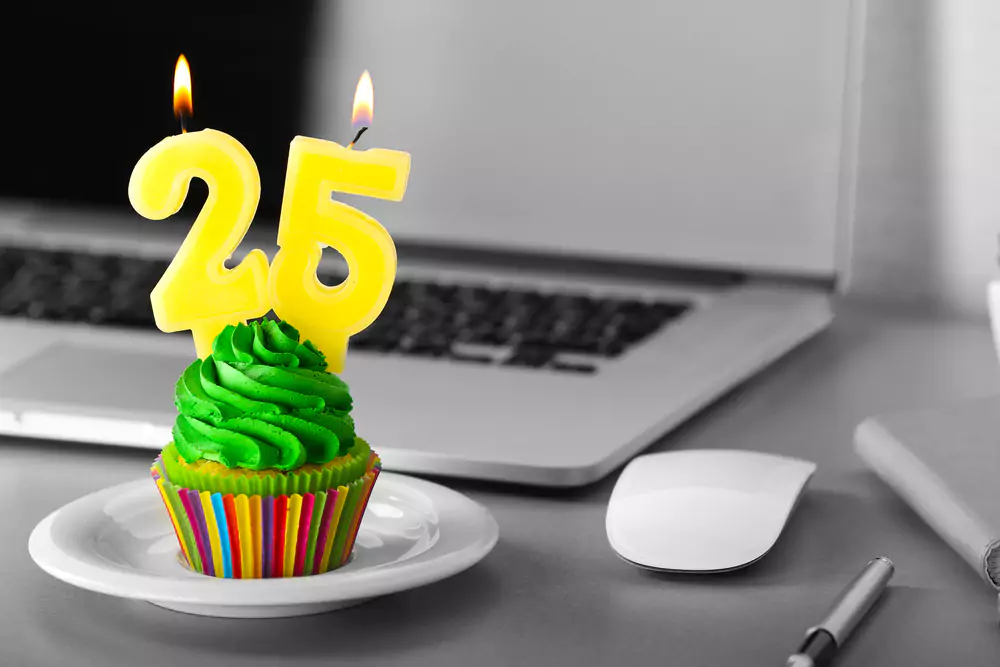 Work Anniversary Jokes
Thanks for still showing up! Happy work anniversary!
Glad we didn't run you off yet! Happy work anniversary!
Another year and you're still here? Wow, we must work well together! Happy work anniversary!
Congratulations on another year working with the best team ever!
Sometimes a remarkable employee with unmeasurable gifts comes along. While we wait for that person to get here, thanks for showing up and putting in some effort. Happy work anniversary!
We can't believe you haven't worked yourself out of a job yet! Thanks for still being here. Happy work anniversary!
Appreciative Work Anniversary Messages
We wouldn't be where we are without you! Happy work anniversary!
We're grateful for all you've done for our company. Happy work anniversary!
Thank you for your dedication to our company. You have made a difference!
We're so thankful for the talent, positivity, and ambition that you bring to our team. Thank you for working hard for another year!
I'm proud of the work that you've put in, and you've made an impact in this last year of work. Happy work anniversary!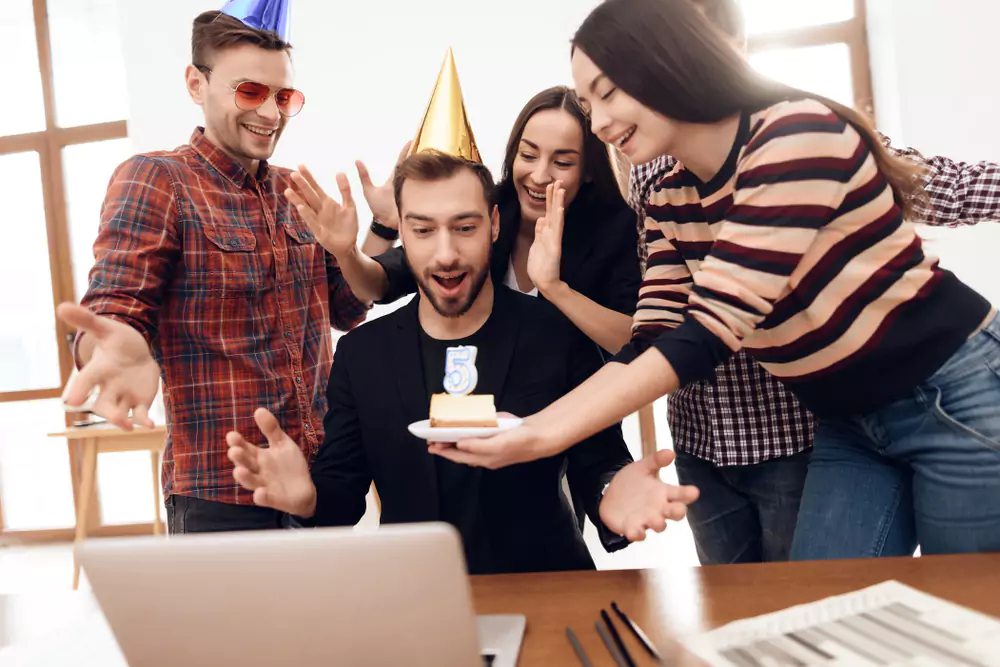 Virtual Work Anniversary Messages
Thank you for all the work you put in, even when the camera is off! Happy work anniversary!
You may be remote, but you make a big difference on our team. Congrats on another great year!
You're our unseen superhero! Thanks for doing great work. Happy work anniversary!
We can always count on you to be reliable, even away from the office. Happy work anniversary!
You've set the standard for remote employees everywhere! Happy work anniversary!
We have the work anniversary card message . . . now what?
Now that you know what to say for a work anniversary, add a little gesture to show your appreciation! Here are some ways to level up your anniversary card message.
Send a Work Anniversary Meme
A happy work anniversary meme is a great way to put a smile on your employee's face! You may think of memes (and gifs) as limited to social media, but they can be an easy and casual way to let your employee know that you're grateful for them.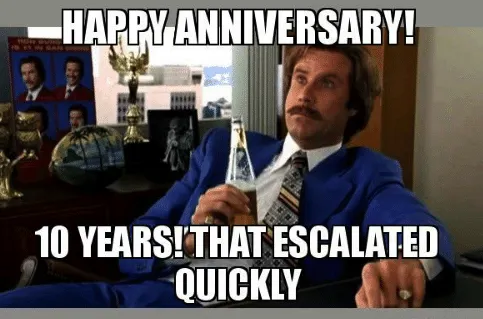 Sometimes people actually forget that they're approaching a work anniversary. Send your employee a meme with a happy work anniversary greeting to remind them of their special day and to give them something to show off to their coworkers.
Think about Work Anniversary Gift Ideas
Work anniversaries are milestones that show how dedicated an employee is to your company. Like any anniversary, a gift is a great option to commemorate what they've brought to the table and the effort they've put into their work.
When it comes to work anniversary gifts, something simple can go a long way. Of course, the longer that someone has been working, the more you might want to put into the gift you choose. You can customize or personalize your gift, ask coworkers what that person enjoys doing, or even present them with some kind of award or superlative that would be unique to them. Whatever gift you end up choosing, make sure that you give it at a special moment, such as a work anniversary party.
Consider a Party to Celebrate
No one can skip out on a good party! For an important work anniversary like 10 or 20 years, a party is the best way that you can celebrate your employee and allow others to join in.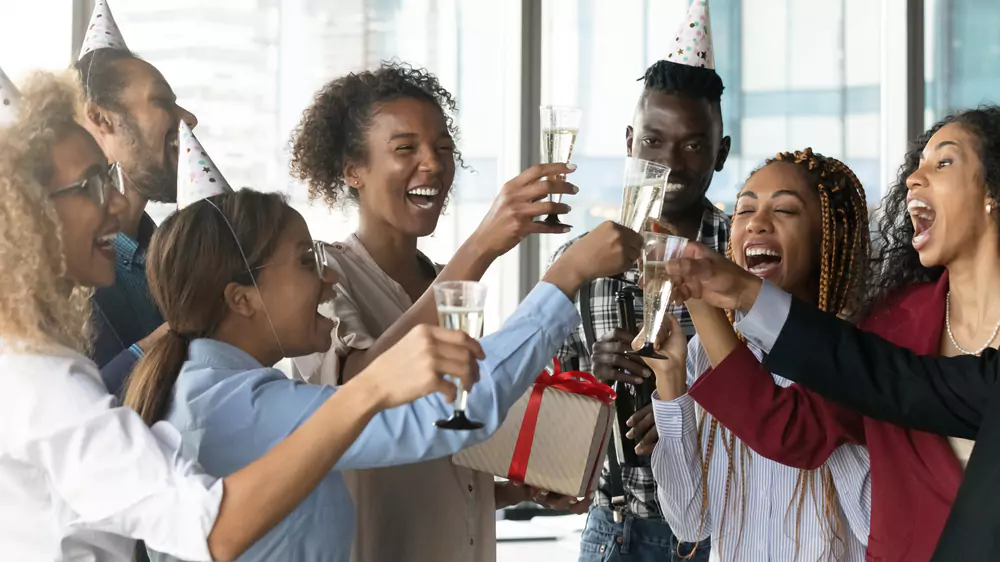 Take some time to figure out a program with some games to play, food to eat, and a moment to say thank you. Even if you host a virtual party, there are still ways to make it engaging and to honor your employee. If you have several employees who are hitting a work anniversary milestone, you can celebrate all of them together. Your event can also serve a double purpose! You can use this opportunity to encourage team members who have been there for a shorter amount of time by celebrating well and having a good time with your team.
Go celebrate those work anniversaries!
Now that you've got some ideas on how to celebrate your employees' work anniversaries, carve out the time to celebrate them well! Your team as a whole will benefit when you thank one team member for working hard for another year.