If you have a workplace team then you should be investing time, energy, and money into team building activities. When done correctly, team building activities create a sense of cohesion within your team which in return will develop trust, improve camaraderie, and create stronger connections. This encourages higher employee engagement, which will drastically improve both your employee retention and your team's performance!
If you want to see incredible changes to the way that your team connects, engages, and works with each other, and you're based in King of Prussia (or willing to travel here), then check out the 20 best team building activities in King of Prussia. Each of these activities is designed to push your team outside their comfort zone and help them to relax, connect and communicate better.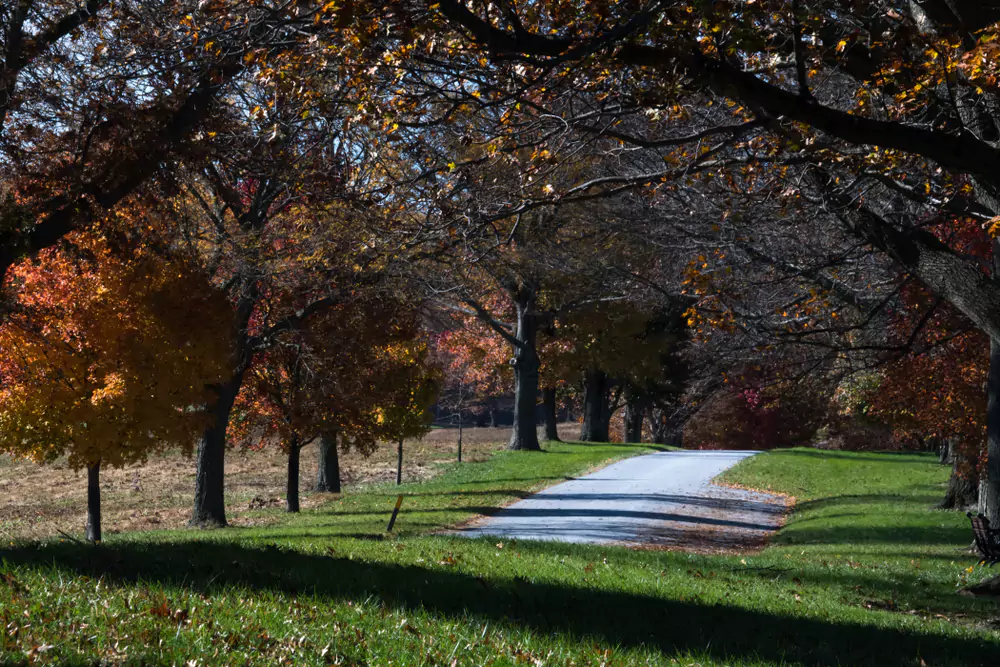 Table Of Contents
20 Team Building Activities in King of Prussia
What To See On Your Team Building Trip To King of Prussia 
20 Team Building Activities in King of Prussia
1. Escape Reality with an Escape Room
Escape rooms are excellent team building activities because they build trust and morale within a team by encouraging your team members to work together and communicate with each other. As an added bonus, they also encourage team members to use their problem-solving skills and their initiative!
The Escape Game King of Prussia has four themed escape rooms that need to be completed within 60 minutes. Whether your team decides to break out of prison, pull off the ultimate museum heist, partake in an exciting gold rush, or help the Rugrats search for their lost toys, an experienced game guide will help your team through the experience and encourage them to work together to solve riddles and clues.
If this sounds like a fantastic team building activity, but your team is fully or partially remote, the Escape Game also offers virtual escape rooms! In these games, a virtual guide explores the room with a camera on their head as your team gives them instructions to solve the clues and break out of the room in time!
2. Plan An King of Prussia Team Building Event With Team Building Hub
Team Building Hub has a team of experts that specialize in planning fun and effective team building events for workplace teams. The experts here take care of the entire event and customize it to include activities that meet your team's specific goals, strengths, and weaknesses.
You can do an in-person team building event in King of Prussia, or you can do a virtual event. To organize, contact Team Building Hub, where you will be connected to an event planner who will manage all the logistics of your event. It's a fantastic, stress-free way to arrange a team building activity in King of Prussia.
3. Take a Spin in a Go-Kart at Speed Raceway
A day on a go-Karting track is a great way to create unbreakable bonds in a team. Go karting is designed to test both physical and mental strength. Your team will have to put on their brave faces as they race around a go-karting track with the aim of beating their teammates to be crowned the fastest go-kart driver. This friendly competition can help improve your team's bonds and working relationships.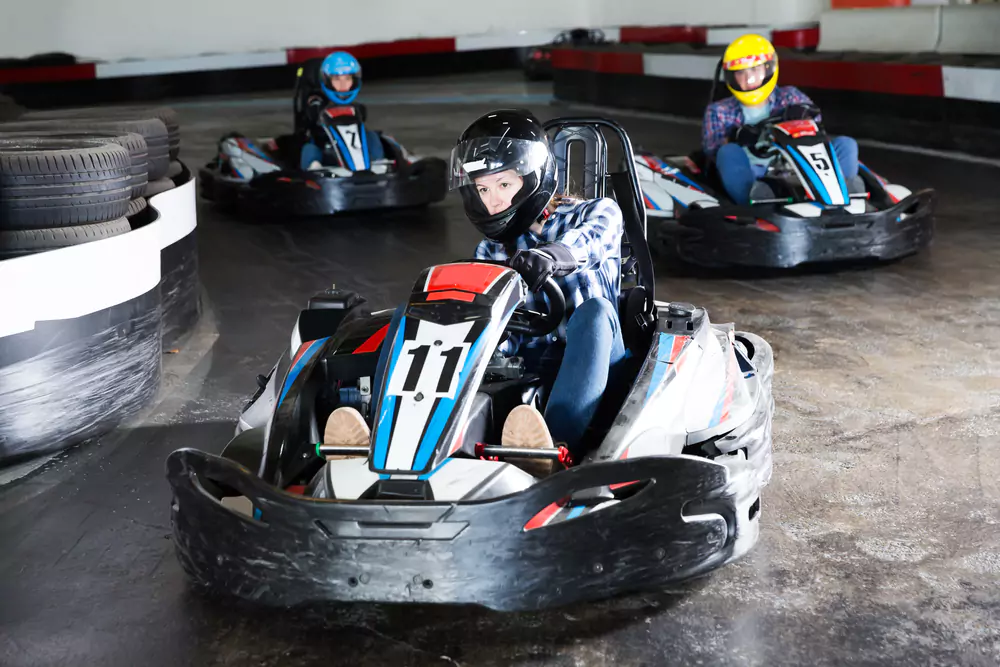 There are plenty of go karting tracks near King of Prussia for you and your team to get stuck into. Here is a list of the best go-karting places in King of Prussia.
4. Get Stuck in with Philadelphia's Wine School
If you're looking for a classy team building activity then the Wine School of Philadelphia will definitely impress! With excellent staff, your team can learn all about fine wine, wine pairings, and whiskey tasting. The Wine School of Philadelphia Wine, located just outside King of Prussia, can help you to organize all aspects of your booze-fueled team building event in King of Prussia, meaning you can create a truly memorable experience with minimal stress.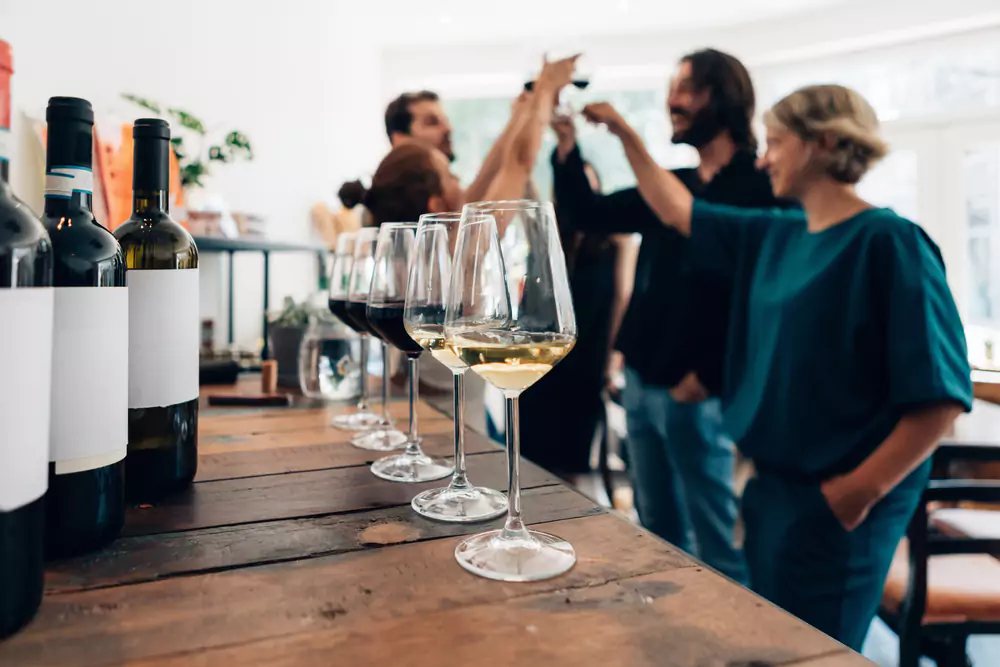 5. Cook Up a Storm with Cozymeal Cooking Classes
Your team can form lasting connections by experiencing the joys of cooking as a team building activity in King of Prussia. Starting at $75 a person, Cozymeal offers a range of cooking classes for your team to get stuck into. From learning how to cook healthily with mushrooms to homemade pasta making with African spices and creating your own Gnocchi, there are plenty of exciting and unique classes to choose from. Some of Cozymeals chefs will travel to your team, while others require you to meet at a location in King of Prussia.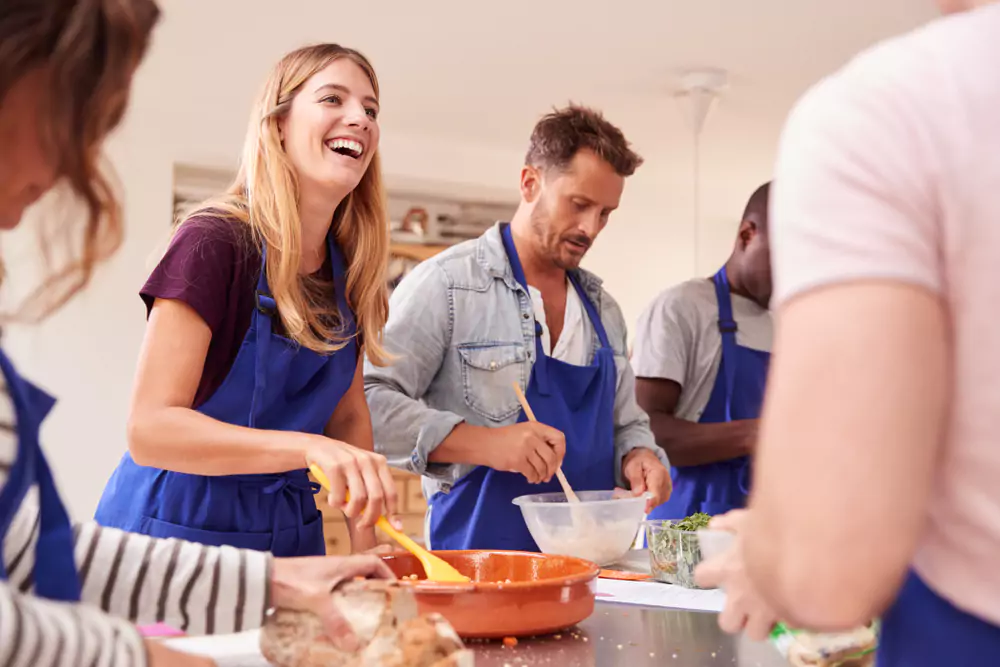 So whether you fancy getting your team working together to create a seriously tasty Italian dish, or you want to get a taste of African cuisine as a team, this cooking team building King of Prussia activity will get your team hungry for success!
6. Explore King of Prussia with a Scavenger Hunt
King of Prussia is not a big city, which means that you can easily explore the whole place on foot! As a result, a team building King of Prussia scavenger hunt is a great activity to play with your team. They can use their navigation, problem-solving and teamwork skills to work together as they hunt for landmarks.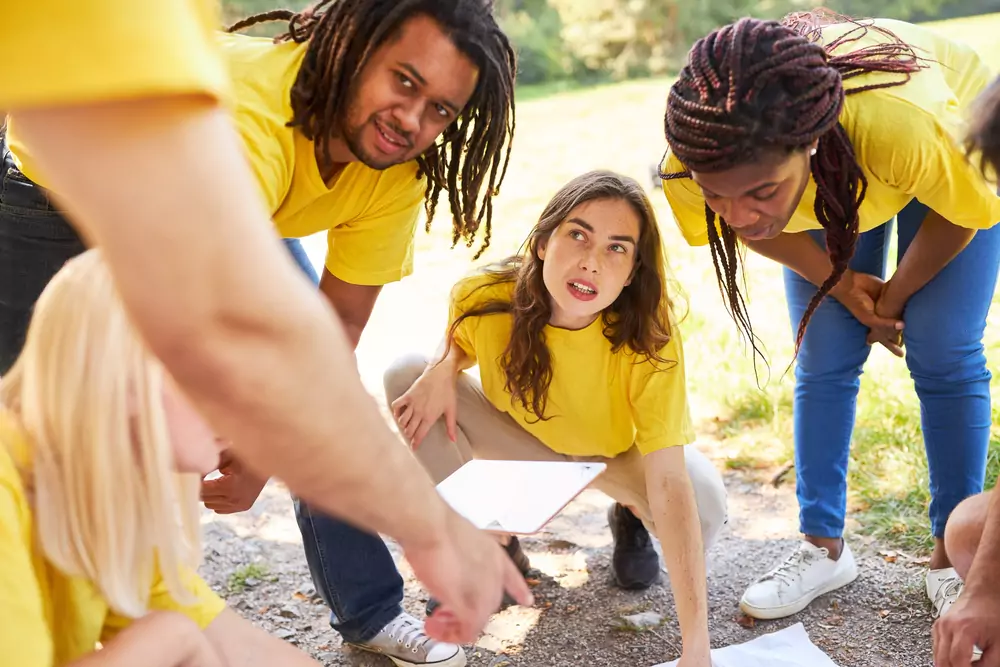 To play, create a list of landmarks and other significant places in King of Prussia that you want your team to find within a time limit. Then, separate your group into smaller teams and send them on a wild scavenger hunt around the city to find these objects, ensuring that they take a photo with each one! The first team to take photos with all the correct objects is crowned the winner.
Examples of King of Prussia landmarks and monuments to find:
The Justice Bell
Mother of Divine Providence Church
King of Prussia Mall
National Memorial Arch
7. Give Axe Throwing a Go at Bury the Hatchet
Axe throwing is the ultimate team building King of Prussia activity! It's a fun and engaging way to form bonds within a team as throwing a heavy axe at a piece of wood gets the adrenaline flowing like no other activity!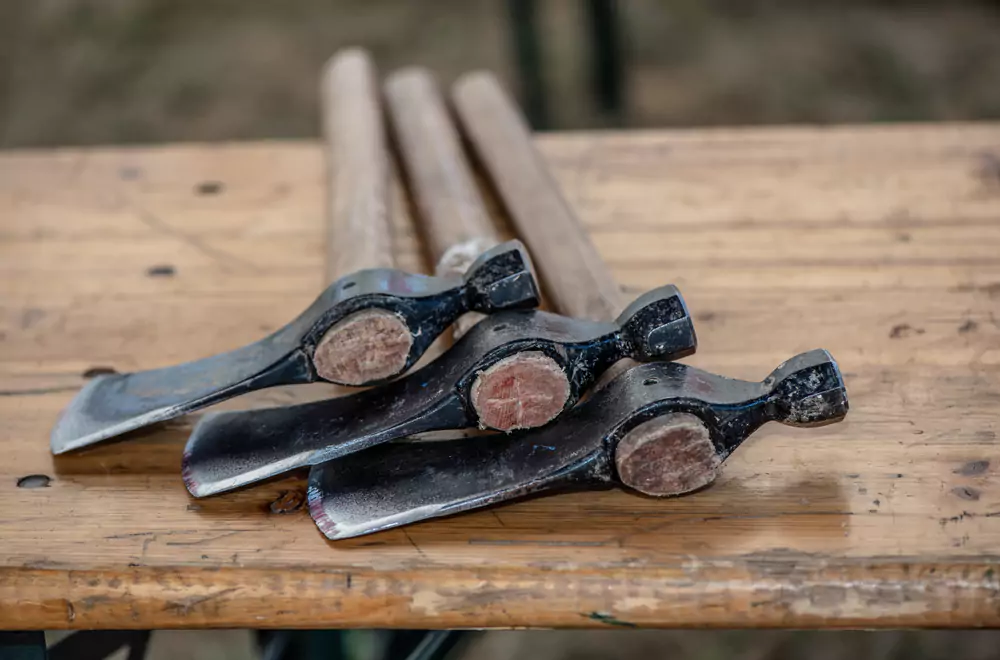 At Bury the Hatchet your team will get to experience the thrill of Axe throwing. Taught by an experienced axe-throwing master, your team will play against each other in a private axe-throwing tournament that is designed to get corporate teams leaving stronger and better connected than ever before!
8. Try Indoor Skydiving
The mutual excitement and anticipation of going indoor skydiving will foster connections between your team! It's an activity that challenges your team members to throw themselves into the unknown and try something new.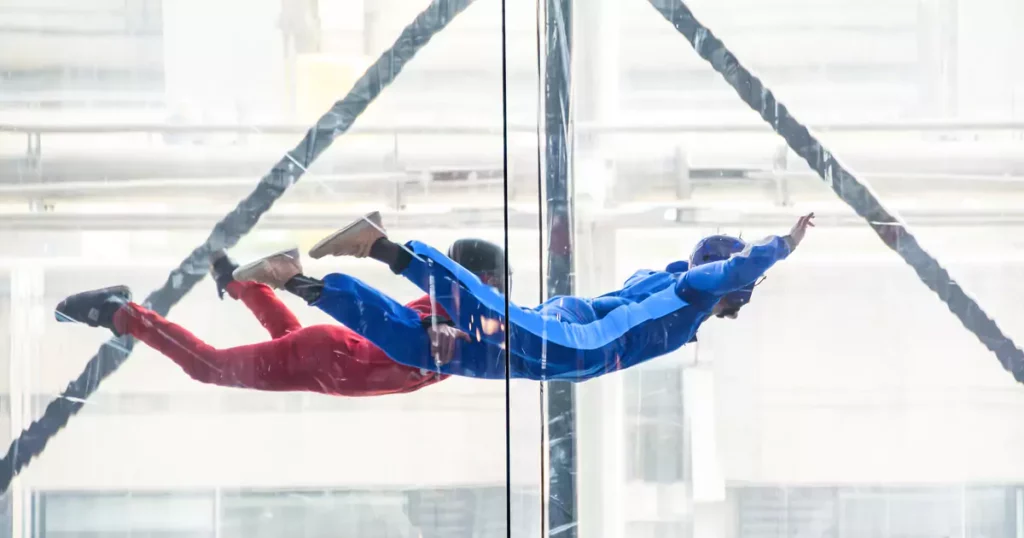 iFly is one of the best team building group activities King of Prussia. Open from 11 am to 6 pm and costing $79.99 per flier, your team can experience what it feels like to fall from a plane in the company of their teammates!
9. Try some indoor shooting at Shoot Indoors
Shoot Indoors King of Prussia offers your team a fun way to explore the world of shooting sports together. With a shooting range set up for large corporate events, all abilities and skill levels are welcome to have a go. Your team can practice their coordination and patience whilst creating unbreakable bonds with each other!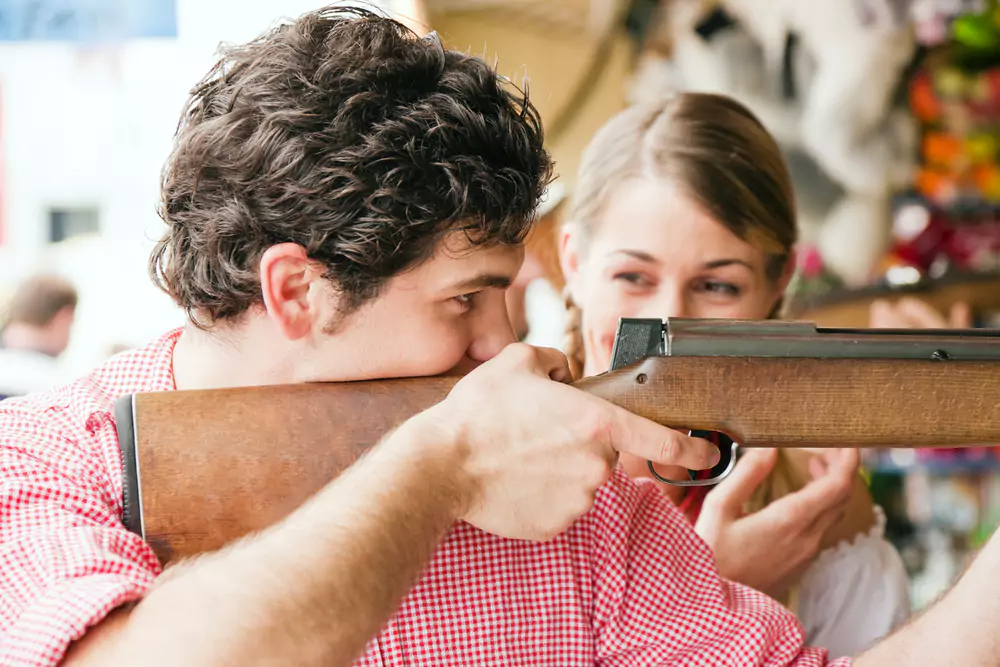 10. Take an Improv for Business Class
Improv is one of our favorite team building events King of Prussia. Improv creates custom workshops that are designed to meet your team's unique needs, making it one of the best ways to bring a team together and help them learn and engage with each other. On top of this, through Improv's carefully selected activities, your team will leave with transferable skills and lessons that they can easily apply to their office life.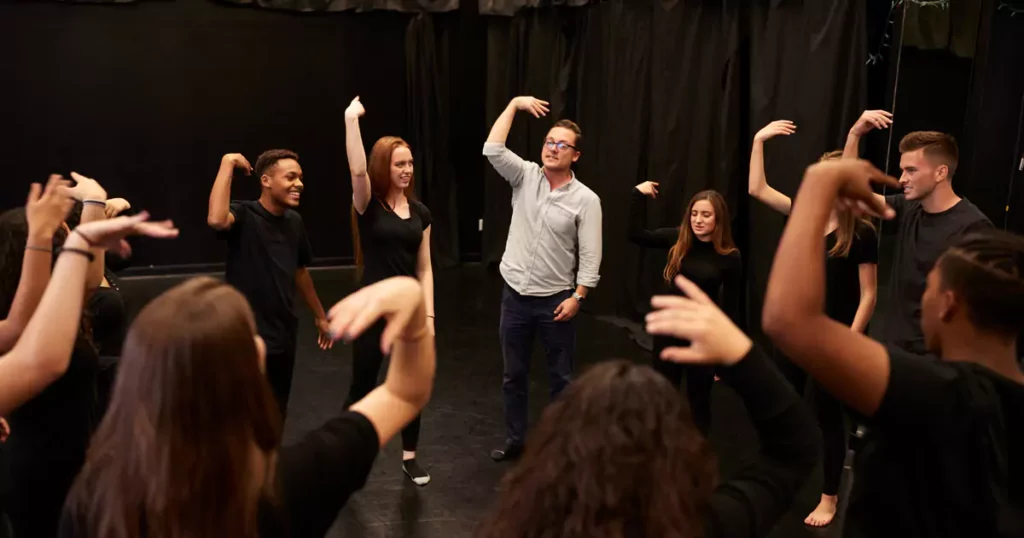 11. Play Some Team Board Games at Thirsty Dice
Board game cafes are great places to take your team to help them connect and get to know each other whilst immersed in the electric atmosphere that comes with competing in a board game tournament!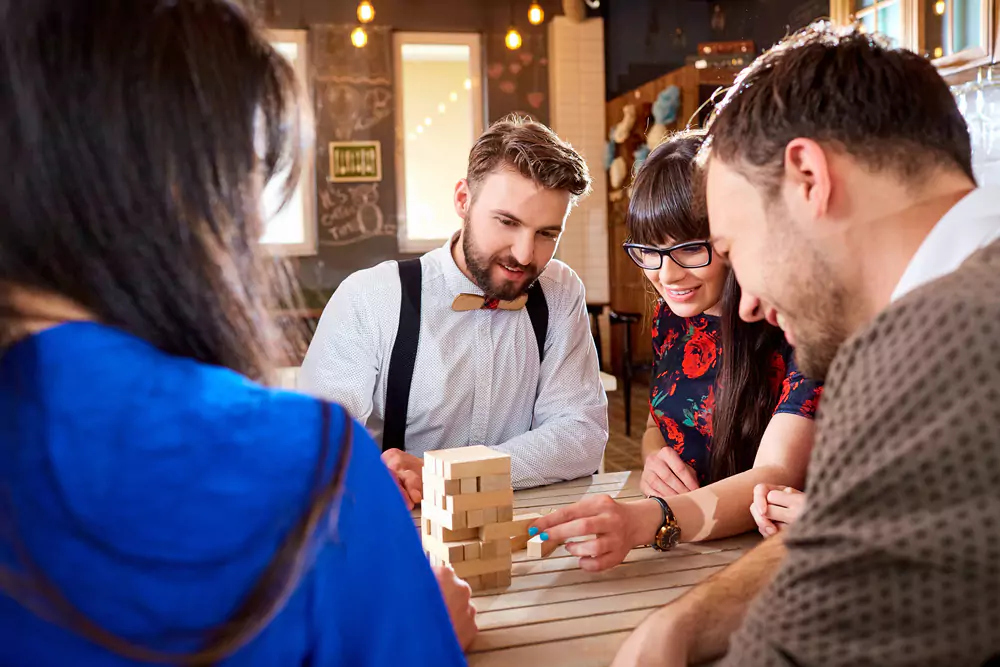 At Thirsty Dice, there are over 800 games to choose from! From Battleships and car wars to word slam and J'Accuse, your team can pick their favorite board game and invite one of their colleagues to pay. If your booking is for more than 12 people, you can book a private party and enjoy access to any game in the store! At Thirsty Dice there are also drinks and food available, making it the perfect King of Prussia team building activity to spend an entire rainy day!
12. Play a Virtual Game Show 
A virtual game show is an excellent team building activity to encourage your group to work together as a cohesive team. It also encourages them to think outside the box and get involved in a little friendly competition to be crowned the winning team!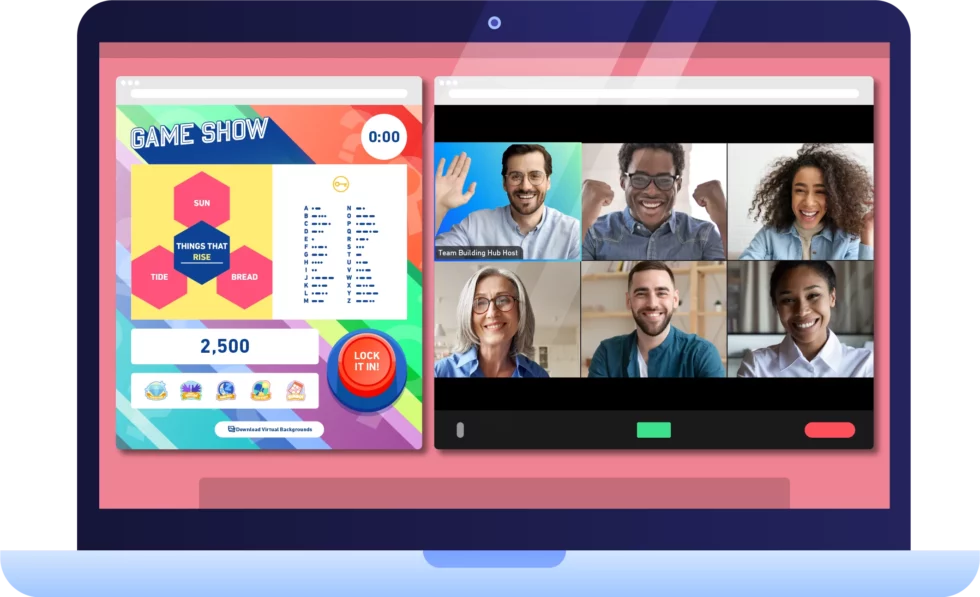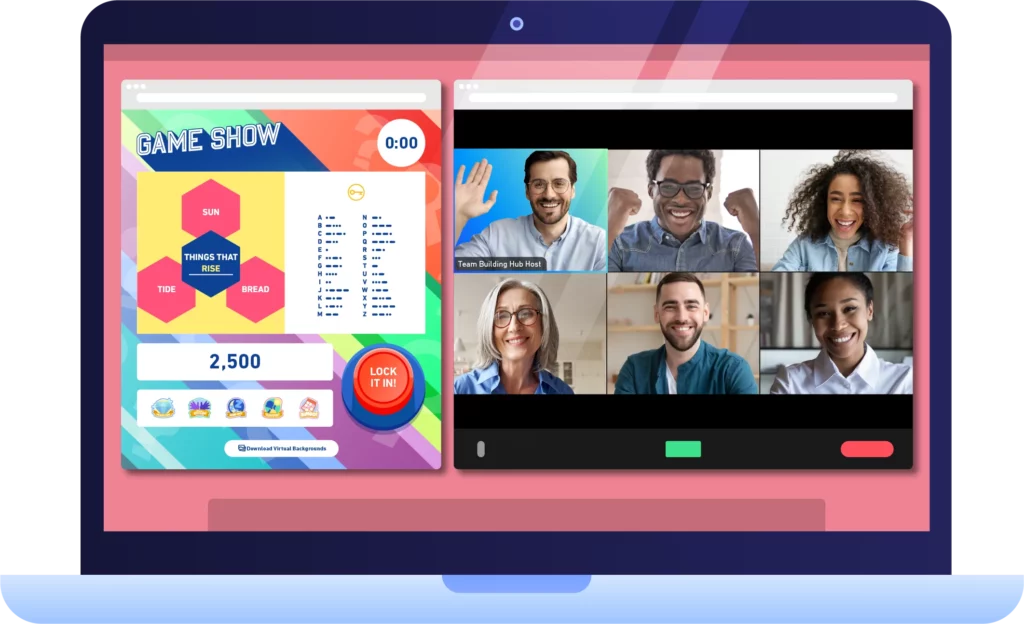 Designed by team building experts, the Team Building Hubs online game show will provide your team with five rounds of fast-paced fun. Hosted on Zoom by an experienced games host, your team will work in smaller teams to answer questions and win points. You can even pick a theme, such as a puzzle game show or a Halloween game show, to make it more exciting and engaging.
13. Try a Healthy Cooking Class with Full & Happy
Full & Happy is located just a stone's throw away from King of Prussia. At their studio, you and your team can get immersed in a King of Prussia team building cooking class. In this cooking class, your team will learn how to make healthy, balanced, and nutritious meals in a short amount of time! Not only does this team building activity encourage your team to work together, but it also teaches them life-long skills that will help them to lead a healthy lifestyle and, as a result, be more creative and productive at work!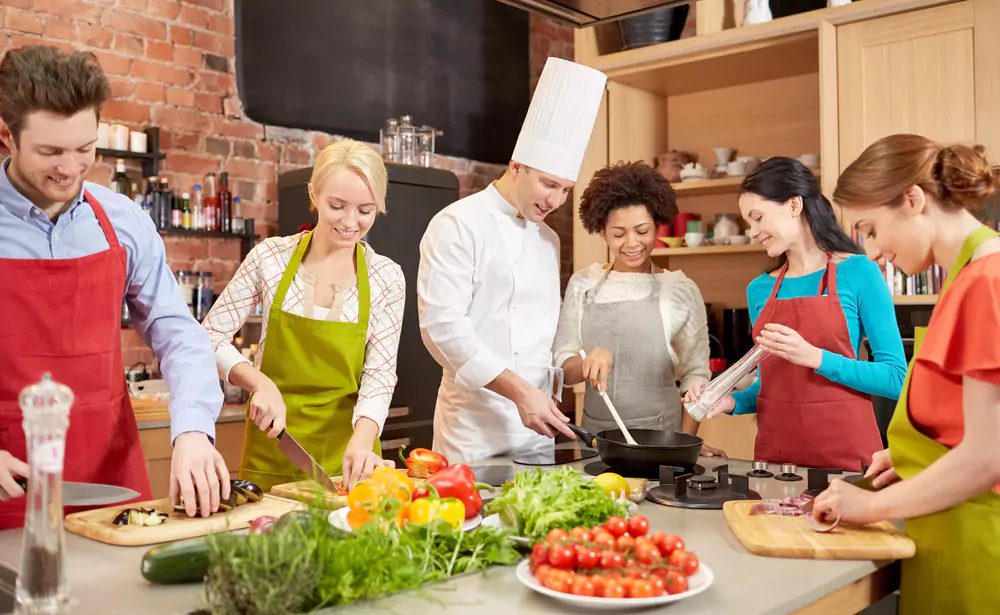 14. Blow off Some Steam at a Bowling Alley
A team bowling trip is a perfect way to release some steam in a low-pressure, fun, and personable environment. Your team members can compete against each other in a bit of friendly competition to be crowned the bowling King or Queen.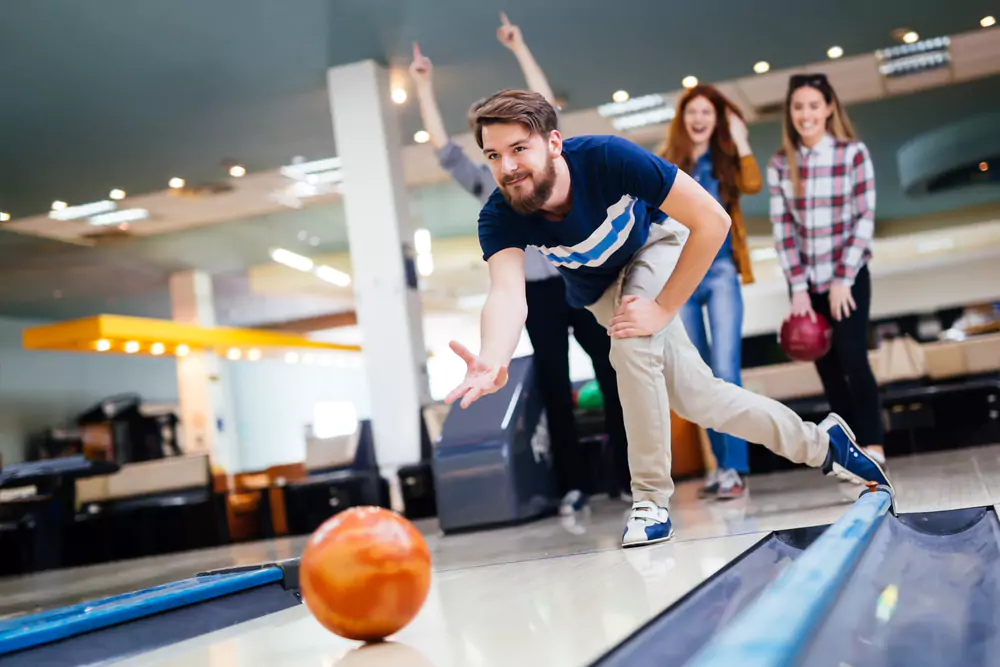 At Our Town Alley your team can play in one of King of Prussia's oldest bowling alleys! With over 50 bowling lanes, this is a great team building activity for any team, small or large!
15. Have a Go at Mini Golf
Mini golf is a fantastic team building King of Prussia activity as it brings your team together in an activity that people of all ages, sporting abilities, and interests can enjoy. It's a great opportunity for your team members to come out of their shells as they attempt to beat their opponents.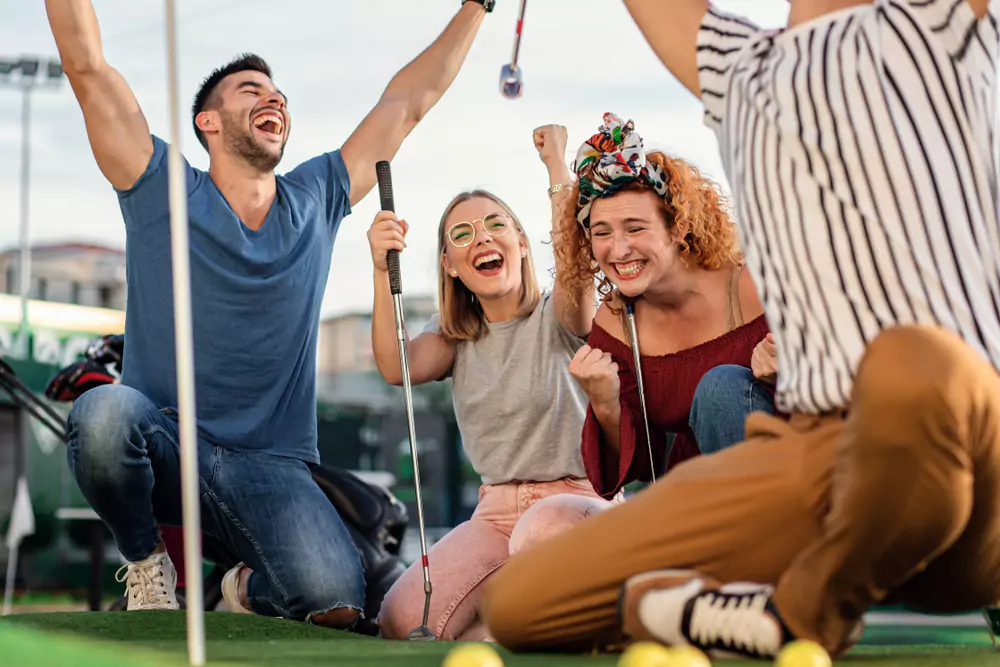 At Monster Mini Golf King of Prussia, you can immerse yourself in an interactive game of mini golf with superheroes, monsters, and evil spirits. Afterwards, you and your team can play in the arcade, compete in a game of laser tag, and then enjoy something to eat at the cafe.
16. Take Part in a Fun Mystery Game
Team Building Hubs online mystery game, which has been carefully created by team building experts, encourages your team to make decisions, work as a cohesive unit and use their initiative.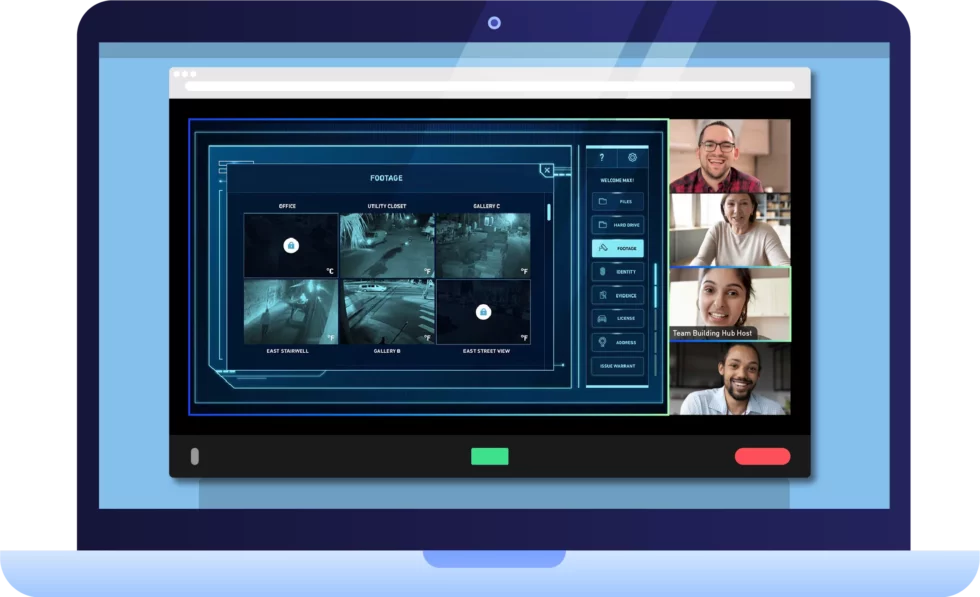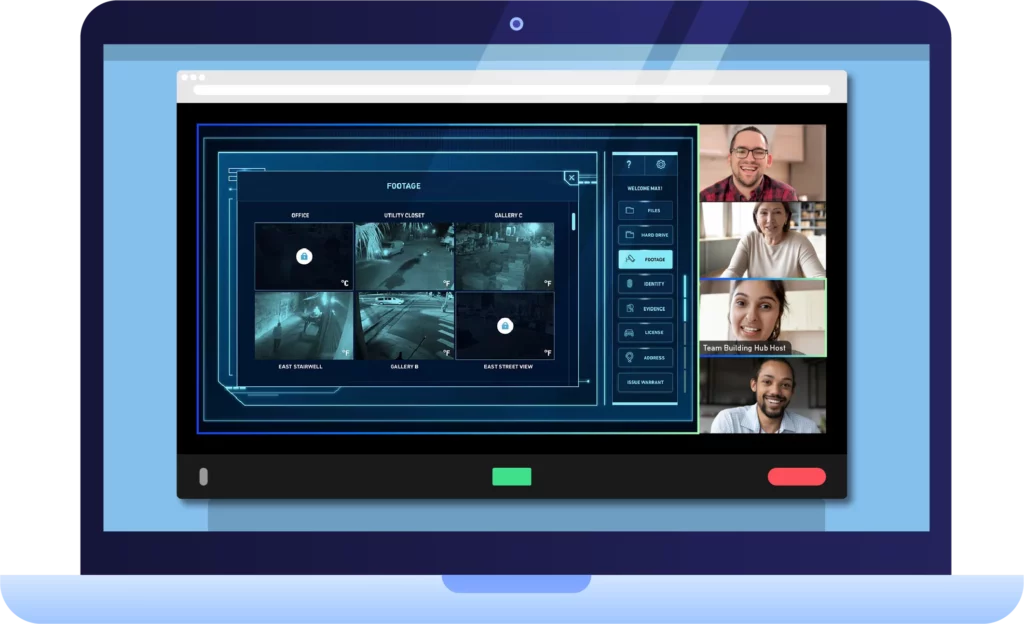 Suitable for teams between 15 to 1,000 members and taking around 90 minutes to complete, your team will explore surveillance videos, and websites, and work through riddles and clues to solve the mystery before any other team! It's a unique way to transport your team into being detectives and encouraging them to think outside the box!
17. Find Some Inner Peace with Bulldog Yoga
Bulldog yoga combines three of life's greatest things: yoga, banging music, and wellness. Priding itself on being intimidation free and suitable for all ages and fitness abilities, you and your team can find a class suitable for everyone.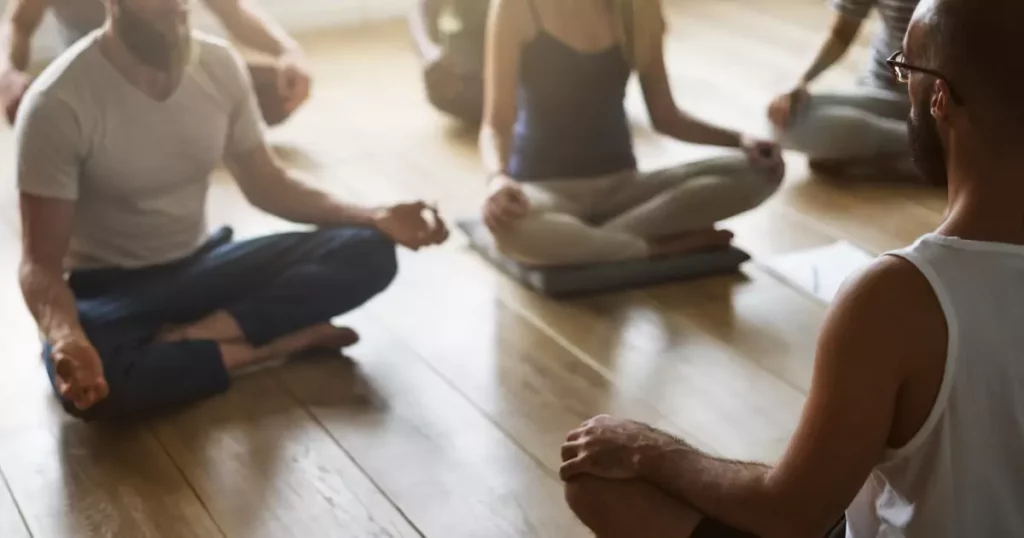 For as little as $10 per person, your team can use yoga to unwind, destress and release some creativity. They may even find some useful tips and tricks to take back to the office and use as 'desk yoga' for when things get a little stressful!
18. Get Creative with a Yay Clay Pottery Class
Yay Clay! is a pottery studio where aspiring artists, of any level and experience, can express their creative freedom and create something a little unique! Hosting private events that require a minimum of 8 people and take up to two and a half hours to complete, your team can unwind together as they learn to create a cup or bowl that they can even take home with them!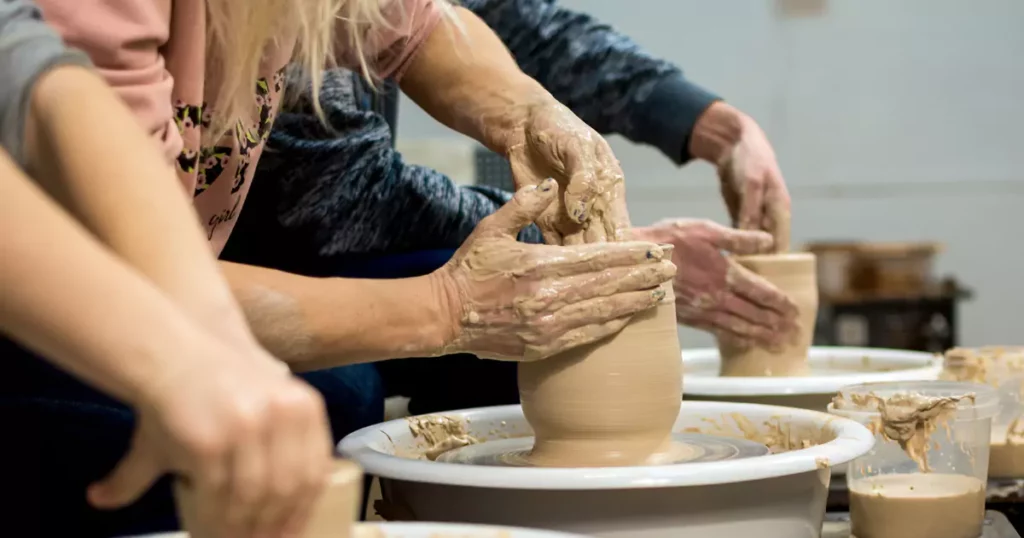 After unwinding together and taking some time to get to know each other better, your team can enjoy a beer in the lounge and arcade area. You could even do a show and tell of everyone's pottery, whereby they say what they made and why they made it!
19. Arrange an Experience with Premier Team Building & Interactive Experiences
Premier Team Building & Interactive Experiences can provide exciting and engaging team building experiences to companies all over the states, including ones in King of Prussia.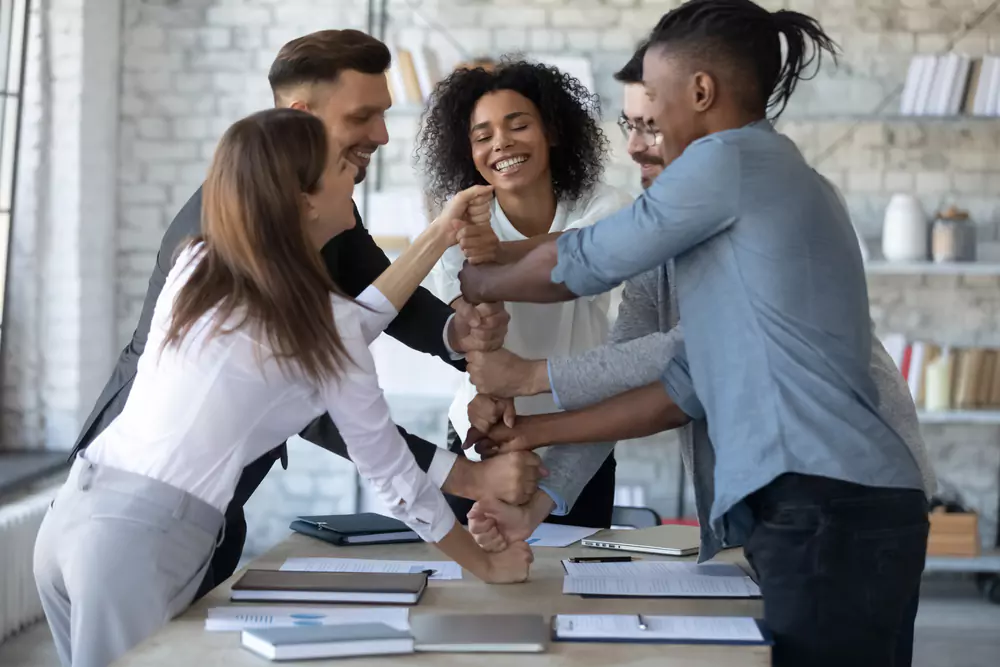 As one of the most exciting ideas for a team building event King of Prussia, your team will be able to get involved in a series of different team building activities throughout the day. For example, they can create a 2-minute movie project, join in on an amazing chase challenge, create a car from cardboard, or create their own bears!
20. Explore Nature with Treetop Quest
Only a few cities have fun obstacle courses located conveniently just outside the city, and King of Prussia is one of them! Just a short drive out of the city, your team can get stuck into one of the best group activities King of Prussia, and explore the beautiful forest surrounding the city.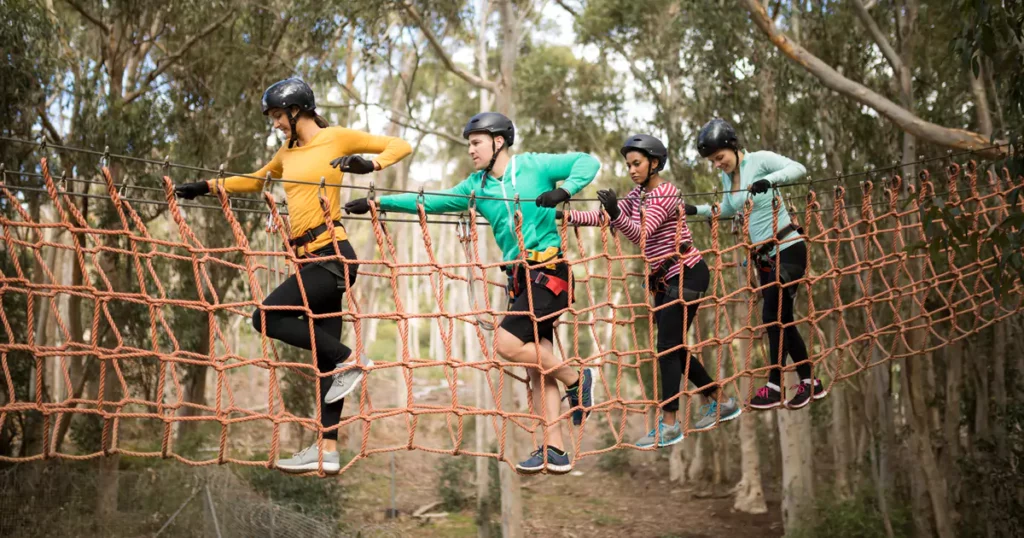 At Treetop Quest they can climb over 60 obstacles, which are scattered through trees. This King of Prussia team building activity is designed to push your team to the limit and step outside their comfort zone as they take leaps of faith 20ft in the air!
What To See On Your Team Building Trip To King of Prussia
King of Prussia is famous for its shopping center and for the beautiful nature that surrounds the city! Whether you are visiting King of Prussia for a corporate team building retreat, or whether you're based here, you will have plenty of things to do outside the typical team building activities listed above.
Exploring King of Prussia together outside of typical corporate team building activities will give your team the chance to unwind and get to know each other outside of work and 'forced' team building activities. It will remind your team members that their colleagues are normal people, just like they are!
If you want to explore King of Prussia outside of your team building activities, here are our 5 must-see places!
1. Shop till you drop with a Visit to the King of Prussia Mall
The King of Prussia mall is the third largest mall in the United States, meaning it's not an activity you want to miss whilst in King of Prussia! With over 450 stores and 40 fantastic restaurants so you can quickly lose a whole day here. From designer and luxury stores to high street fashion stores, tech stores, and furniture stores, there is something to fit everyone's taste here!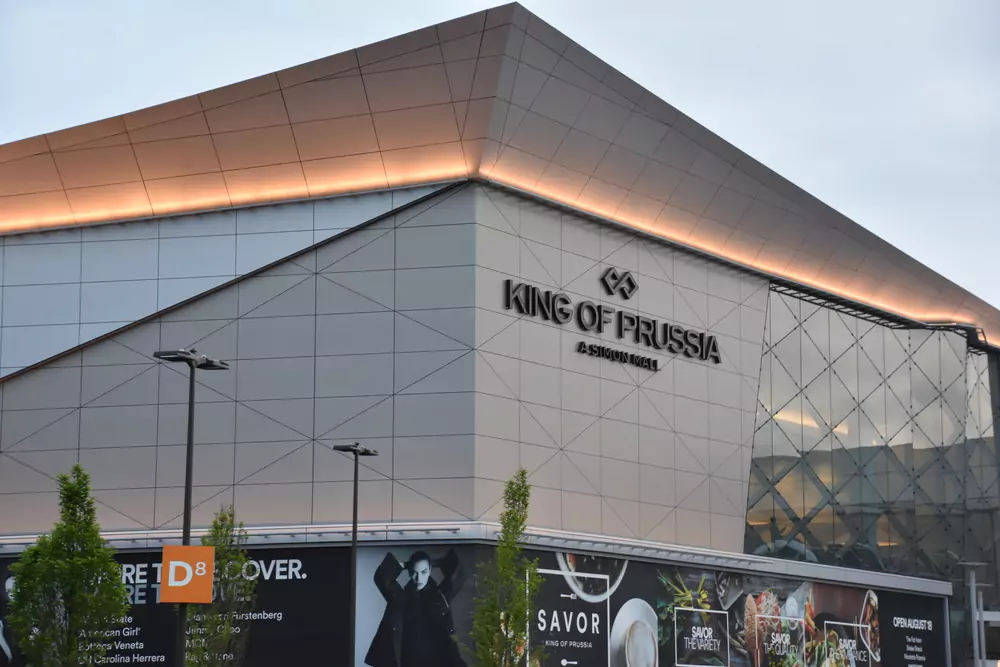 2. Valley Forge National Historical Park
Valley Forge is a huge national historical park in Pennsylvania. It was the encampment site of the Continental Army during the winter of 1777-177 and it spans a massive 3,500 acres, meaning that there is so much to explore here. With monuments, meadows, and woodland, you can completely lose a whole day here and explore how people pulled together to overcome adversity during extraordinary times in the 1700s.
3. Have a Wild Night at the Casino
If you fancy an evening filled with the thrill of gambling, then taking a trip to Valley Forge Casino Resort could be a top hit on your itinerary! United as a team, you can try your luck at the poker tables, slot machines, and other thrilling gambling games. You can also join in on the fun in betting rooms and then grab a bite to eat in one of the casino's many dining establishments to keep yourself busy!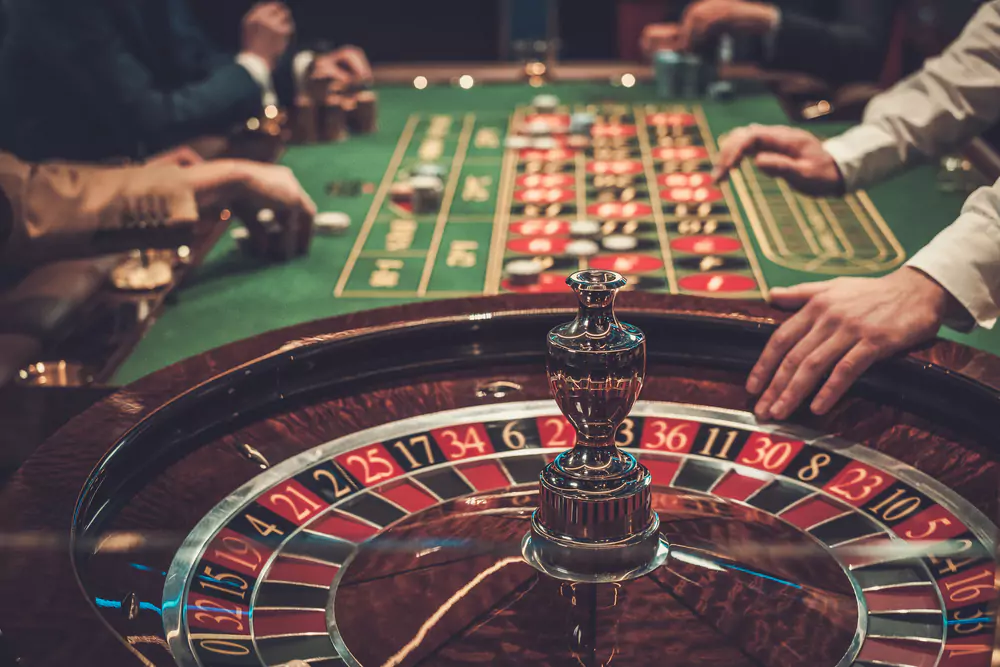 4. Cruise the Waters of the Schuylkill River
Spanning a massive 135 miles, there is lots of the Schuylkill river to explore! Over the years, plenty of water sports activities, such as rowing, kayaking, and dragon boating, have become very popular. You and your team can rent a watersports craft and spend some time on the water taking in its beautiful wildlife. Whether you decide to row, kayak, or even paddle board, make sure you take a deep breath and enjoy the lake's beauty.
5. Explore Art at the Wentworth Gallery
Open from 11 am to 7 pm on Weekdays, you can explore artwork from some of the world's most acclaimed artists at Wentworth gallery. With big names such as Elena Bond, Michael Cartellone, Giovanni Decunto, and Charlie Benate, exploring the Wentworth gallery is a great way to get immersed in King of Prussia's culture.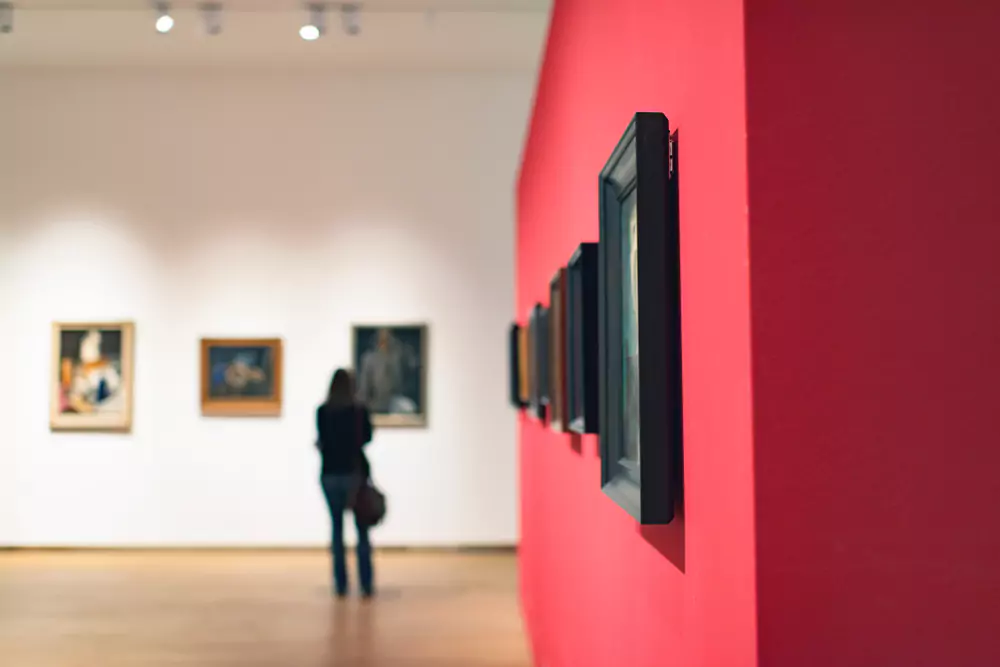 Start Your Team Building in King of Prussia Today!
King of Prussia team building activities will improve the communication, trust, productivity, and morale within your team. As your team pushes themselves outside their comfort zone, immerses themselves in engaging challenges, or takes some time to unwind and relax in each other's company, they will develop more empathy and understanding of each other, which ultimately leads to a better connection and a stronger team.
If you want to create an unstoppable team, don't wait any longer to start planning the perfect King of Prussia team building activities! Get in touch with Team Building Hub and let us help you plan the perfect team building event in King of Prussia!