Team building activities have many incredible long-term benefits to teams. They create a sense of cohesion, which in return can alleviate stress, improve your team's engagement, develop a higher sense of camaraderie within your team, and drastically improve employee retention!
If you want to experience unimaginable changes in the way that your team interacts, works, and connects with each other, and you're based in San Antonio (or willing to travel here), then check out the 20 best team building activities in San Antonio. Each of these activities is designed to push your team outside their comfort zone and help them to connect, relax and communicate better.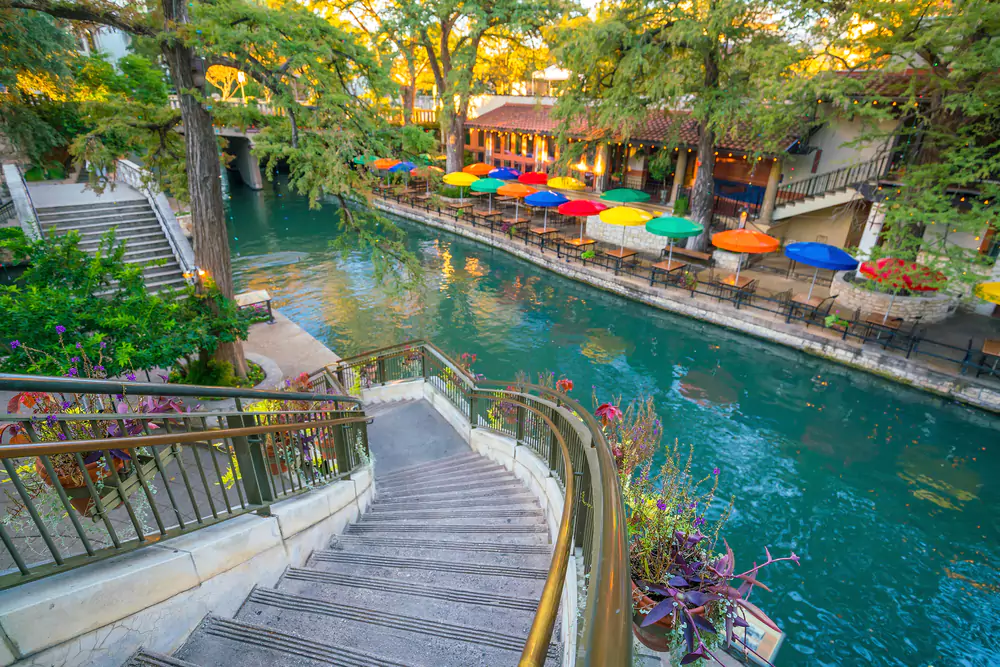 Table Of Contents
20 Team Building Activities in San Antonio
What To See On Your Team Building Trip To San Antonio 
20 Team Building Activities in San Antonio
1. Escape Reality with an Escape Room
Escape rooms are excellent team building activities because they encourage your team to communicate with each other, help to build a sense of morale within a team, and encourage team members to use their problem-solving skills.
Coming soon to San Antonio, The Escape Game is a highly immersive escape room where your team must work together to uncover clues, crack codes and solve puzzles. Your team can immerse themselves in different adventures, such as pulling off the ultimate museum heist or heading on a mission to mars! Throughout, an experienced game guide will help your team and encourage them to work together.
If this sounds like a fantastic team building activity, but your team is wholly or partially remote, the Escape Game also offers virtual escape rooms! In these games, a virtual guide explores the escape room with a camera on their head and your team will give them instructions to solve the clues and break out of the room in time!
Top tip: sign up today and get invited to the San Antonio team building escape room's opening night!
2. Plan a Team Building Hub Event
Team Building Hub has a team of experts that specialize in organizing and planning influential and engaging team building events. The experts at Team Building Hub will design a team building event according to your team's specific goals, strengths, and weaknesses. They then host the entire event for you.
You can do an in-person event in San Antonio, or you can do it as a virtual event. To organize your personalized team building event contact Team Building Hub, where you will be connected to an experienced event planner who will manage all the logistics of your event.
3. Relax and Unwind at Range Creek Brewing & Distillery
Team building activities don't always have to be about using your problem-solving skills or creating friendly competition. Sometimes, the most effective team building activity is getting everyone together with a drink in hand to unwind and communicate in a low-pressure environment.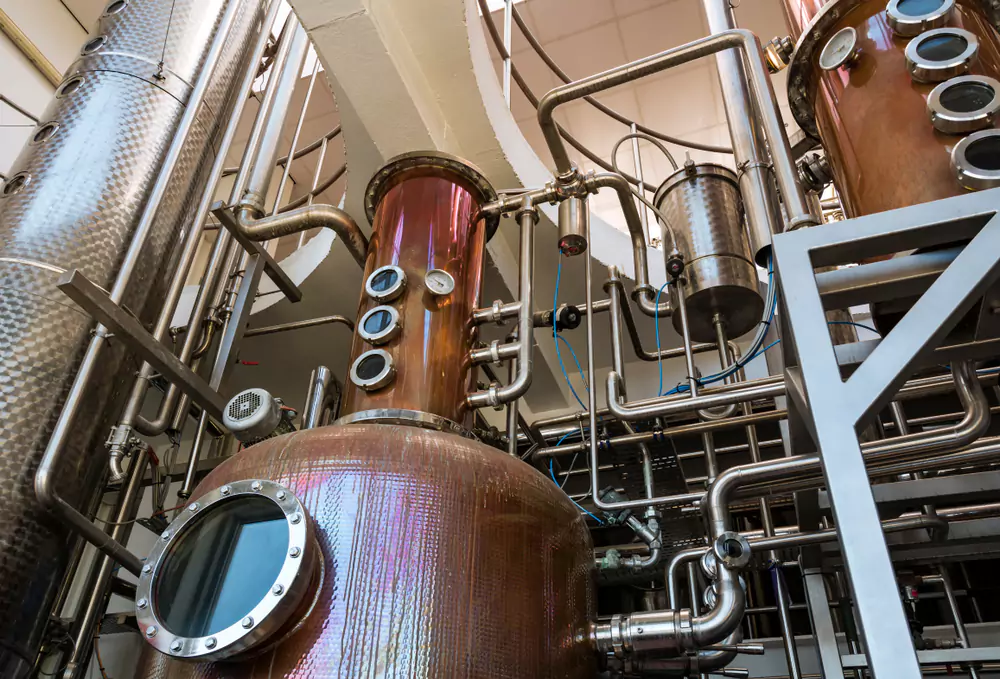 The Ranger Creek Brewing & Distillery is an excellent San Antonio team building activity to help your team unwind and feel at ease with each other. You will all be able to relax whilst sipping handcrafted beer and whiskey. Or, you can take it up a notch and treat your team to a distillery tour where they will learn all the tips and tricks of the trade!
4. Play an Online Game Show
If you're looking for an online game to play that encourages your team to use their problem-solving skills, whilst working together as a cohesive team and getting caught up in a bit of friendly competition, then an online game show is the perfect team building San Antonio activity for you!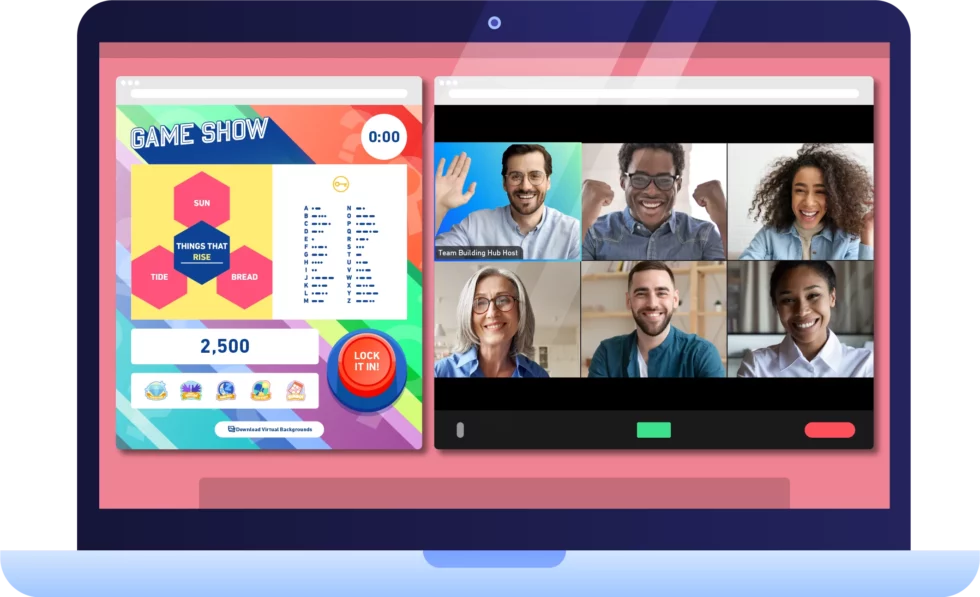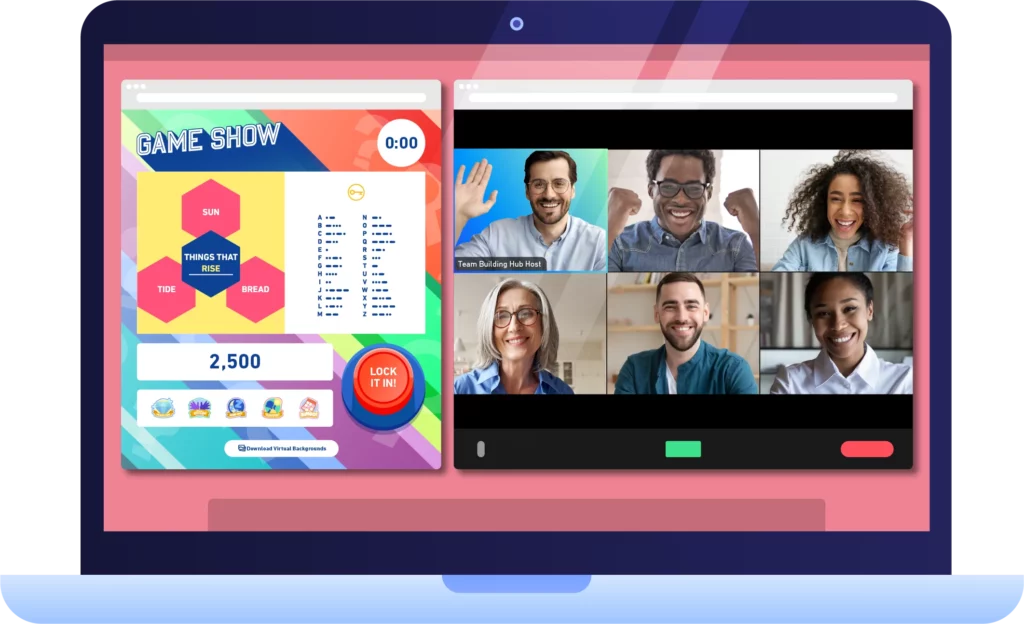 Team Building Hub's online game show is designed by experts to bring the best out of your team. Hosted on Zoom, your team can enjoy 5 rounds of fast-paced fun that will leave them feeling engaged and connected. With the ability to accommodate between 10 to 150 players, your team will have a game show host to lead the entire event. You can even pick a theme for the game show to make it even more exciting and engaging!
5. Explore with a Food Tour
San Antonio has been famed for its exciting and varied cuisine and culture. Rich in Hispanic and Latino heritage, you and your team can immerse yourself in the famous tex-mex culture!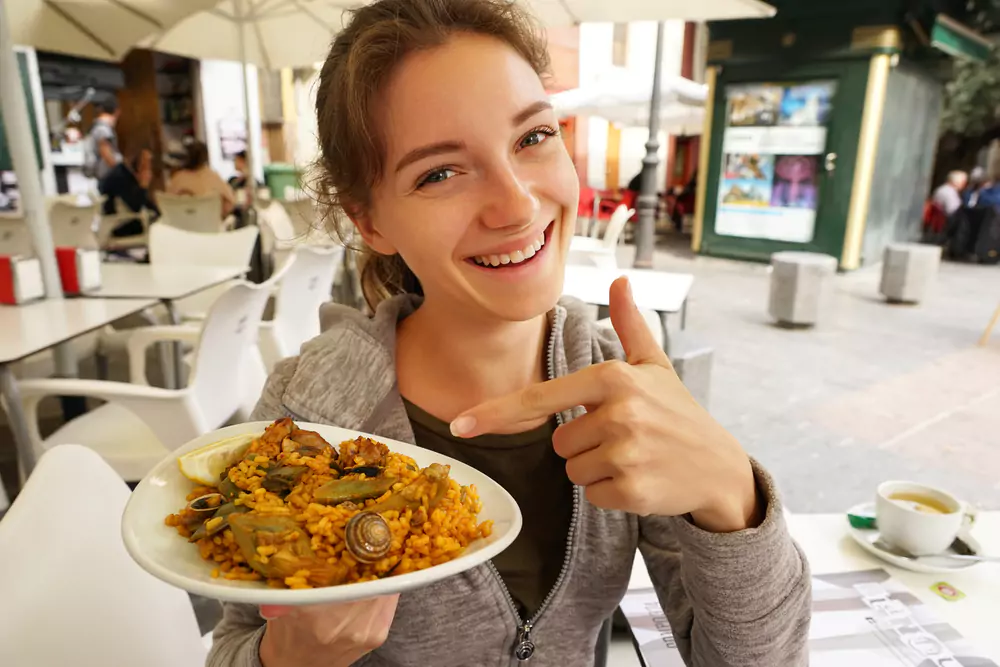 From tacos at Domingo, BBQ inspired treats at Curry Boy BBQ, or carnitas at Carnitas Lonja, there are more than enough beautiful and independent restaurants to take your team on a tour of and keep the hunger at bay! Plan a route through the city and take your team for starters, mains and desserts at a different restaurant. Your team can bond and connect over their love and passion for food!
6. Unwind at a Comedy Show
Nothing brings a team together like laughter. Attending a comedy show as a team can promote creativity and a positive attitude! It can also massively reduce social anxiety and help your team to unwind a little.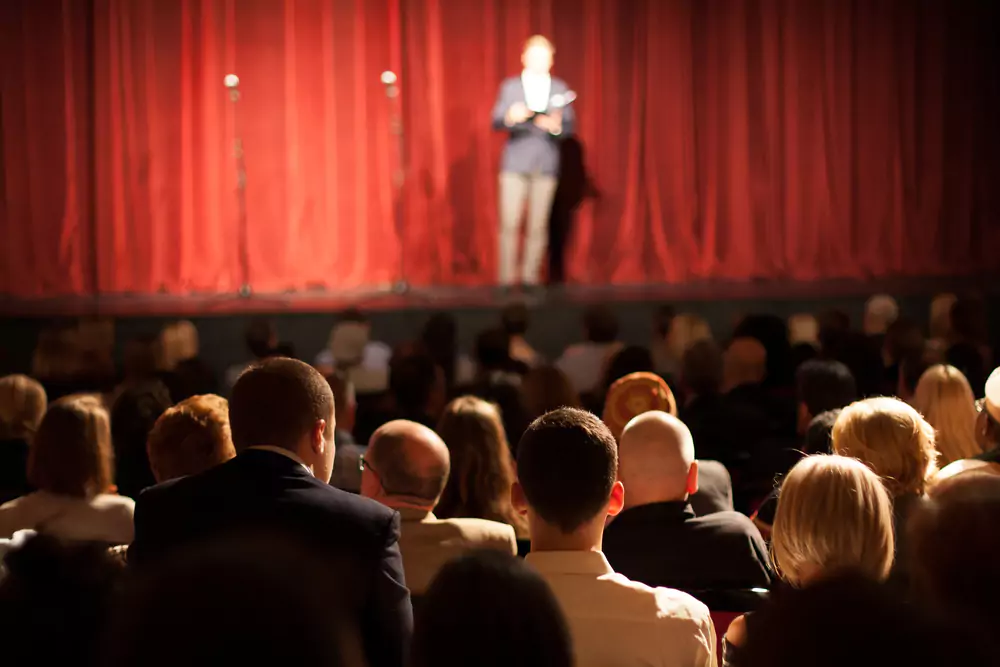 Majestic & Empire Theaters has a whole range of comedy shows and events to explore. From Gipsy Kings to Potted Potter and Brian Regan Live, you are guaranteed to find a San Antonio team building comedy to watch here!
7. Get Creative with an Art Class at J.Philippus Studio
Art classes are fantastic San Antonio team building activities because they help teams to unleash their creativity, use their brains, and show off their artistic flare!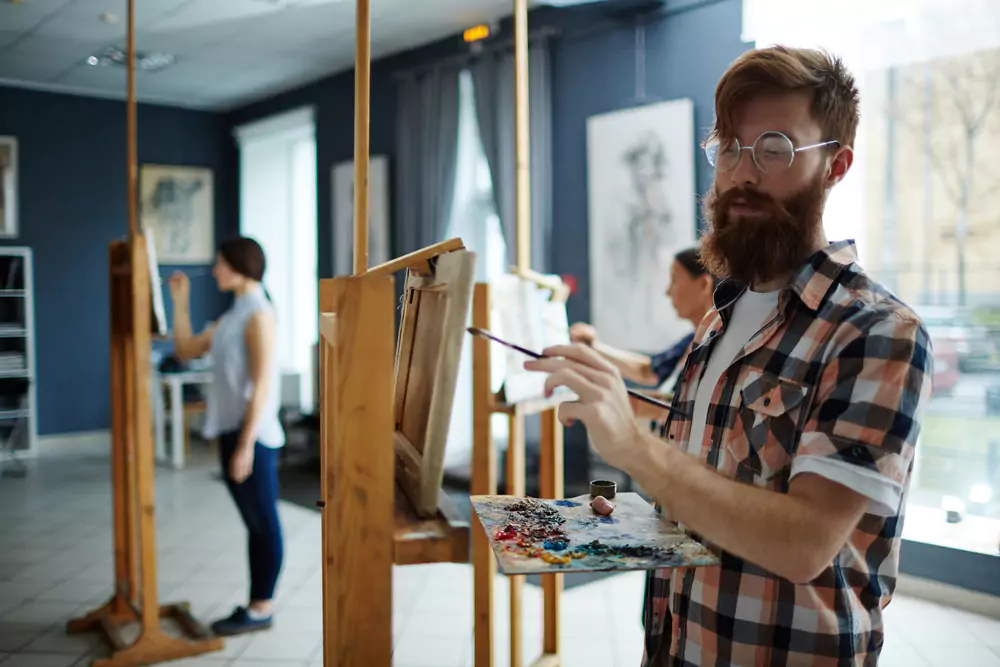 At J.Philippus Art Studio your team can take part in a range of different art classes, from acrylic pouring to intricate flower making and charcuterie boards! Classes start at $70 per person, take between an hour to two hours, and your team will have a piece of artwork that they can take home with them.
8. Team Yoga in the Botanical Garden
An excellent team building San Antonio idea is to attend yoga in the beautiful botanical garden! Yoga is an excellent activity to support stress management, encourage mindfulness, improve the quality of sleep, and help with our mental health! By allowing your team to relax and find some tranquility in the botanical gardens, it means that they will return to the office, and their tasks, with a newfound sense of calmness, creativity, and clarity.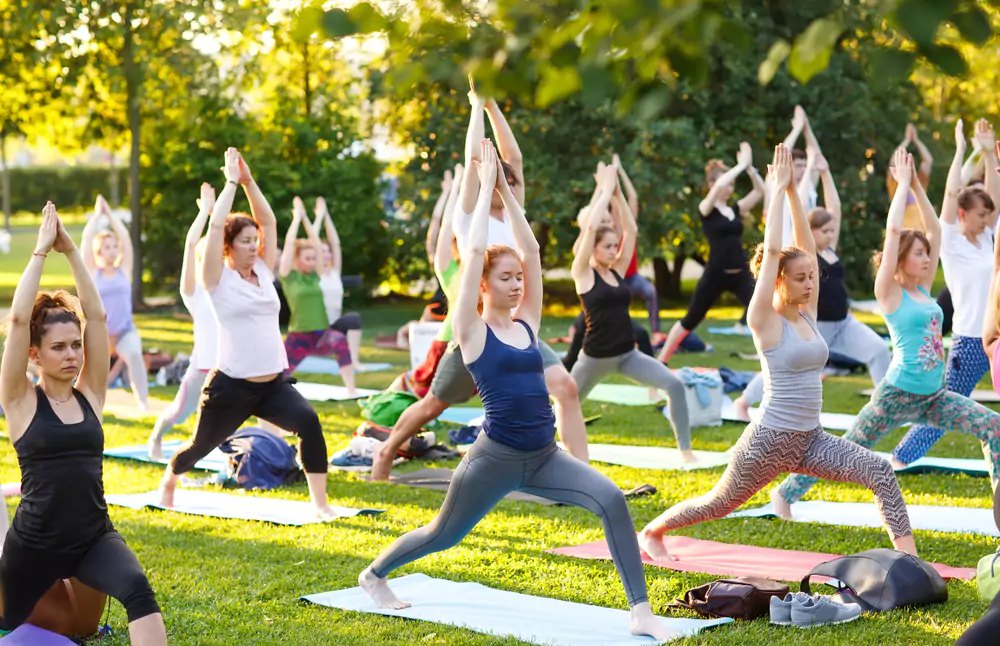 For a unique experience, take your team to enjoy yoga surrounded by nature in the Botanical Garden.
9. Host a Games Night at Knight Watch
Games nights are great ways to test your team's ability to work together and support each other whilst immersed in friendly competition.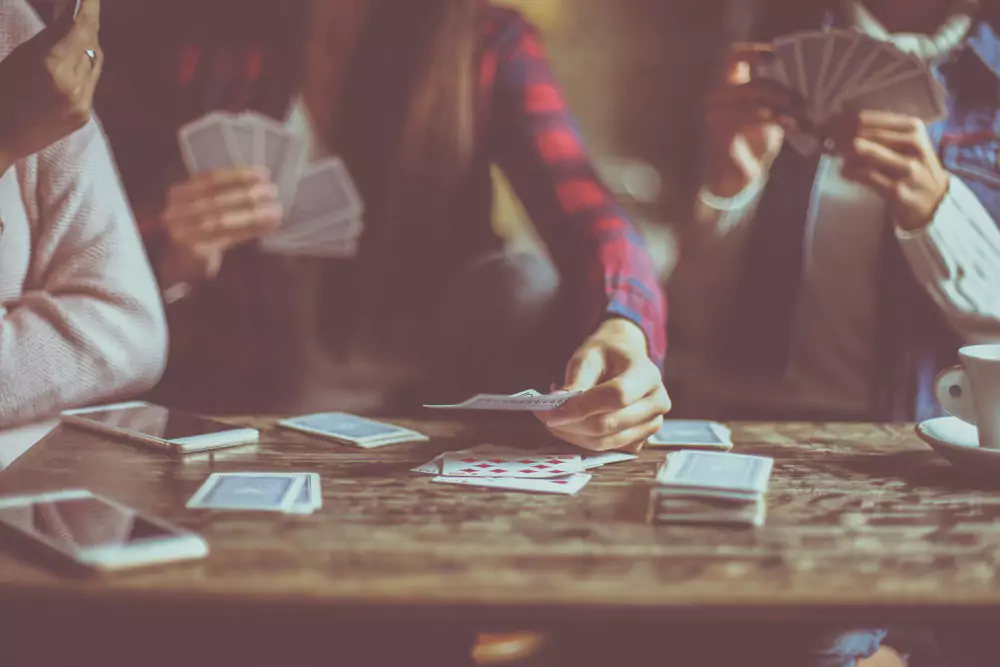 At Knight Watch, you and your team can play many different board games to your heart's content. As a truly unique San Antonio team building activity, they can even set your team up with a fun-filled games tournament to play together. You can also bring your own food and drink to really make this San Antonio team building activity into a party!
10. Take a Visit to the Leaders Institute
The Leaders Institute has its head office in San Antonio. As a result, they have plenty of exciting San Antonio team building activities for you and your team!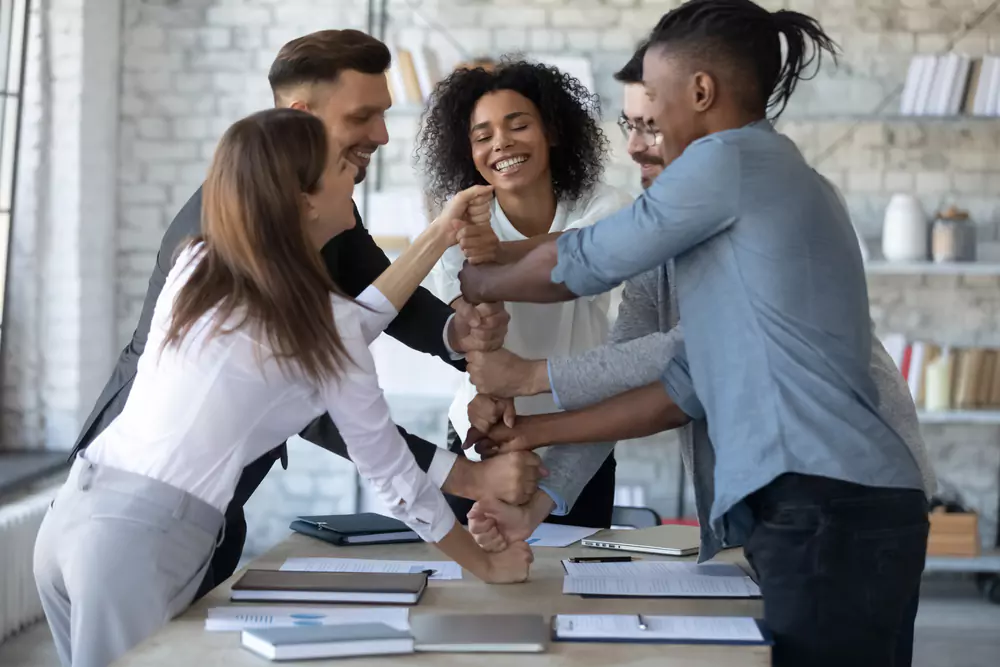 Under the guidance and supervision of experienced team building experts, your team can build a bike together, play a camaraderie quest, or compete in 'the ace race'. You can find out more about each of these San Antonio team building activities on their website.
11. Get the Adrenaline Pumping with a Go Karting Race
Go karting will test both the individual and the group's strengths, which will, in return, improve your team's bonds and working relationships. A Go Karting race day can encourage your team to communicate with each other, and support each other. It's also a feel good activity that will leave them feeling in better spirits than when they first walked in!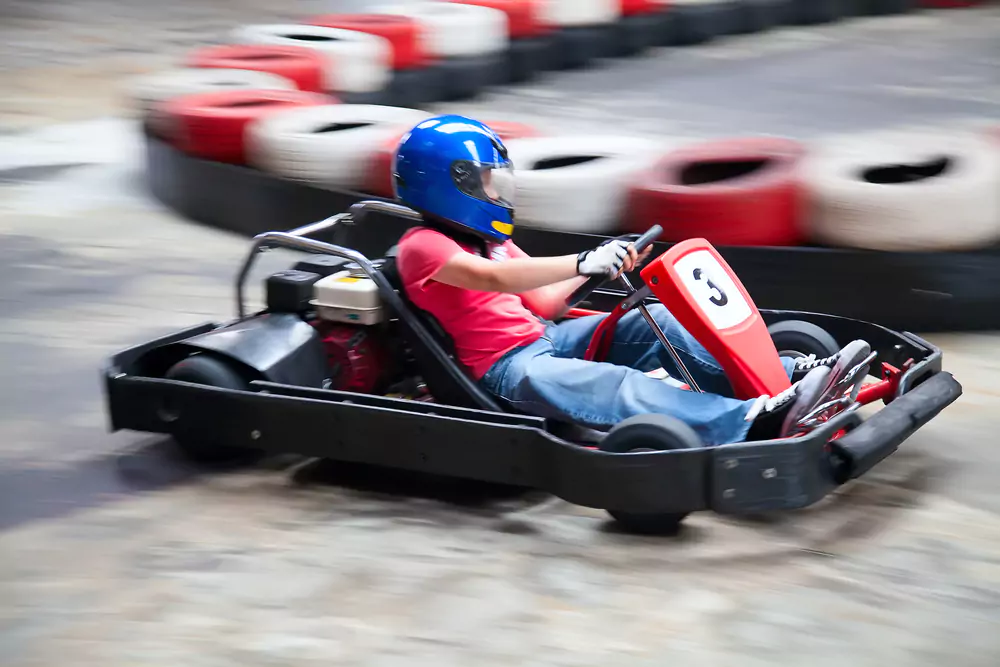 At K1 Speed, San Antonio's best indoor go karting venue, your team can get the adrenaline pumping with this memorable experience!
12. Go on an Axe Throwing Adventure
What better way to get the blood pumping, work on your coordination, and release some pent-up frustration than by throwing an axe at a piece of wood?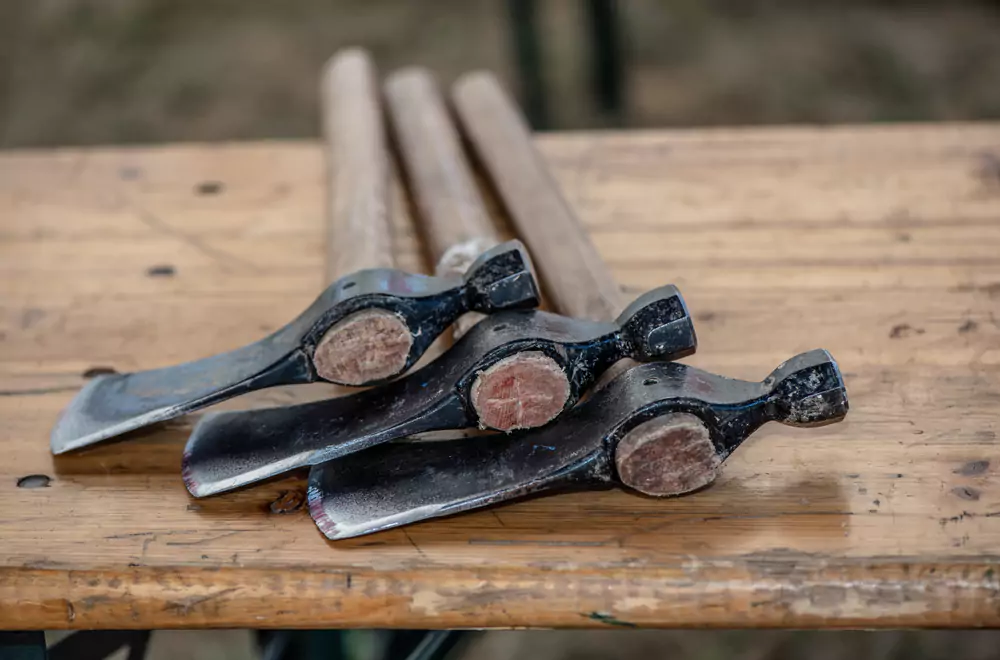 With plenty of axe throwing venues in San Antonio, such as Stumpys and Unchartered Adventures, you are guaranteed to find a great adventure to play together. Watch as your team competes against each other in some friendly competition to be crowned the King or Queen of axe throwing!
13. Team Theme Park Visit
Theme parks are great ways to get teams to strengthen their bonds as your team members push themselves outside their comfort zones and rely on each other for moral support.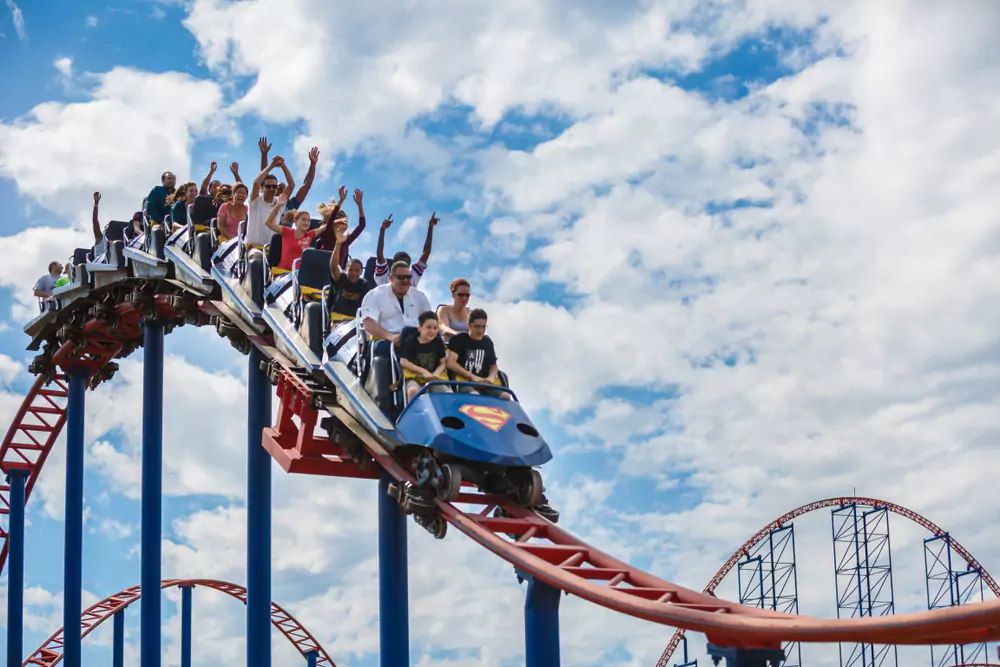 Six Flag Fiesta Texas is a fantastic San Antonio team building activity. With all types of rides, from water rides to family rides and scary yet thrilling rides, your team can scream their heads off and truly let their hair down together!
14. Play a Virtual Mystery Game
Team Building Hubs online mystery game has been designed by team building experts to encourage your team members to combine their problem-solving and decision-making skills whilst working together to solve a mysterious crime!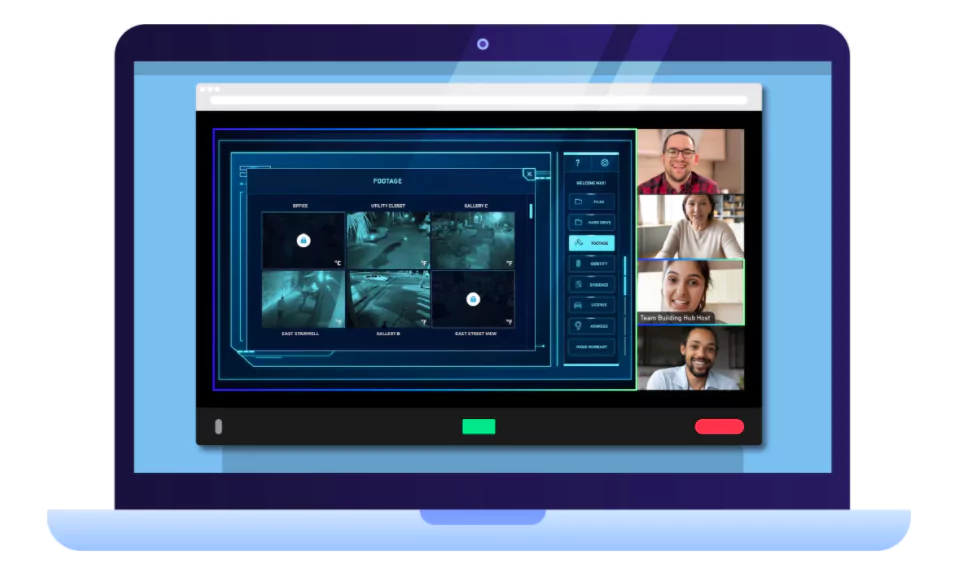 Accommodating between 15 to 1,000 players and taking up to 90 minutes to complete, Team Building Hubs online mystery game turns your team into a group of detectives who are competing to solve a crime first. They will explore surveillance videos, websites, and phone numbers and work to solve the mystery before any other team!
15. Take Your Team on a San Antonio Scavenger Hunt
If you're looking for a free, yet fun, San Antonio team building event, then a scavenger hunt is a great team building tool. Scavenger hunts create a fun sense of adventure whilst gently encouraging your team to use their problem-solving skills and work together.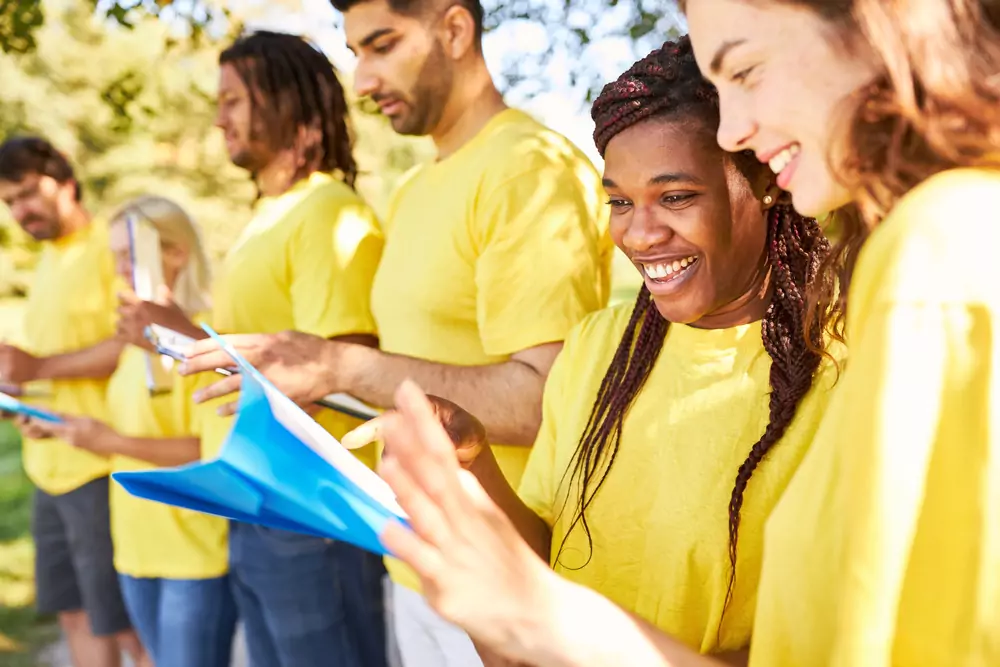 Create a list of landmarks and other significant places in San Antonio that you want your team to find within a time limit. Then, separate your team into smaller teams and send them on a wild scavenger hunt around the city to find these objects, ensuring that they take a photo with each one! The first team to take photos with all the correct objects is crowned the winner.
Examples of good San Antonio landmarks:
Alamo Plaza Historic District
HemisFair Park Historic District
King William Historic District
La Villita Historic District
Lavaca Historic District
Mission Parkway National Register District
South Alamo-South St. Mary's Historic District
South Presa Street
16. Experience Team Building with the Great Guac Off
The Great Guac Off is a team building event San Antonio company that offers excellent team building activities designed around a love for avocados!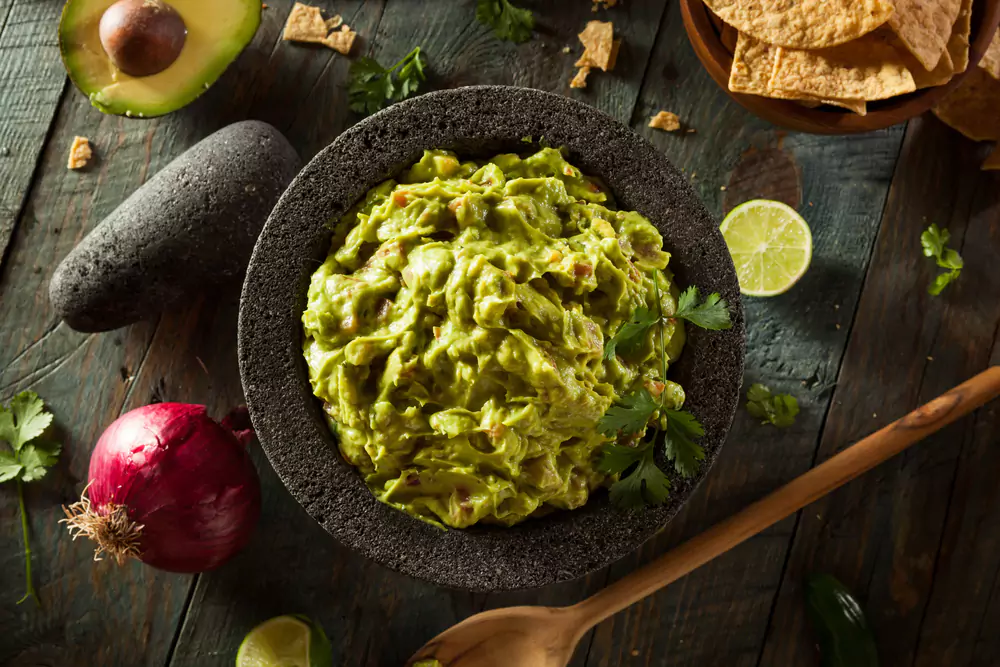 Loved by companies such as HelloFRESH, Amazon, Bolt, and Uber, your team can get involved in a guacamole making competition. It's a fast-paced and fun game that is designed to test your team's ability to work under pressure and get their taste buds tingling! At the end of the team building activity, your team gets to enjoy their guacamole creations together.
17. Go Hiking at Friedrich Wilderness Park
Hiking is an excellent way to improve leadership skills, communication, and trust within your team. It's a sociable, enjoyable, and inclusive San Antonio team building activity that just about anyone can get involved with!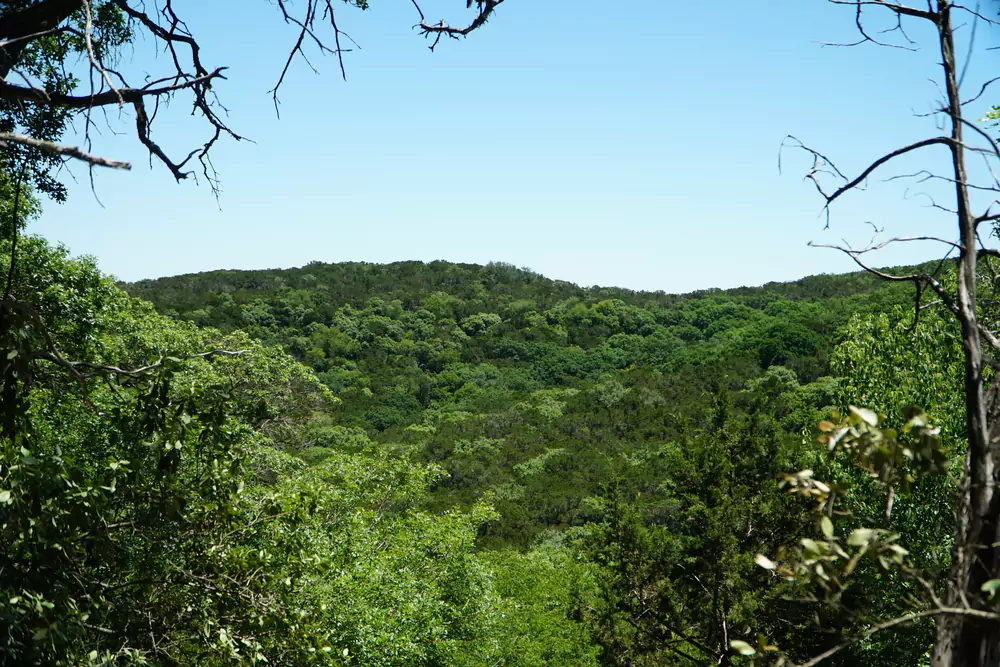 Friedrich Wilderness Park in San Antonio has 10 miles of hiking trails that vary in difficulty and length. You and your team can immerse yourself in nature whilst taking a walk together and discovering San Antonio's rare birds, terrestrial orchids, incredibly steep hills, and deep canyons.
18. Whip Up a Storm with a Cozymeal Cooking Class
Your team can form lasting connections by experiencing the joys of cooking as one of the more unique team building events in San Antonio. Cozymeal offers a range of cooking classes, including a culinary tour of Italy, elevated Mexican street food, an intro to sushi, and traditional German cuisine.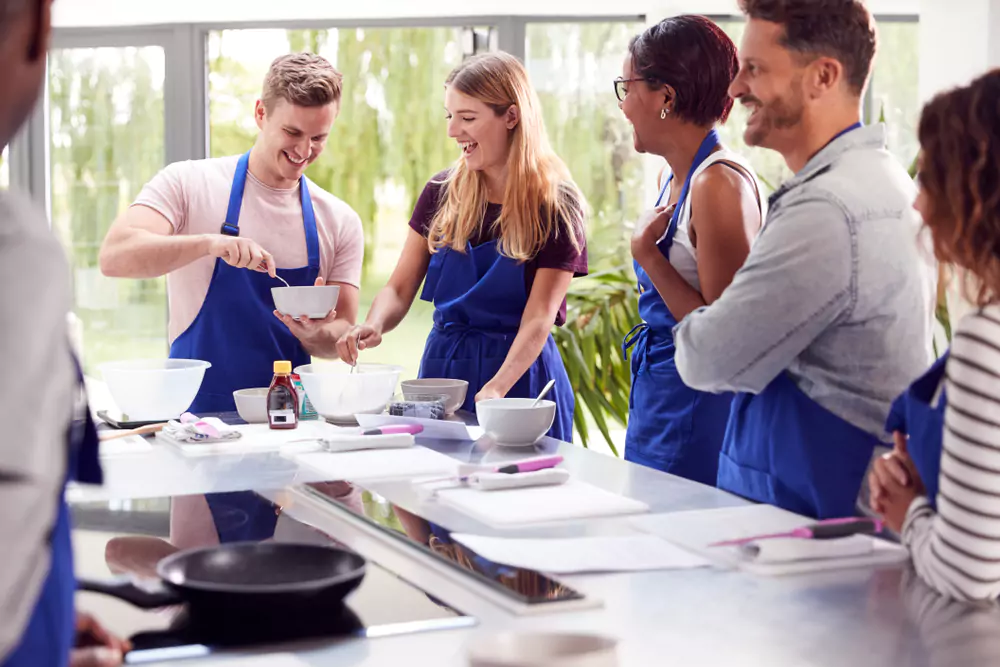 Cooking class pricing starts at $75 and there are numerous dates to choose from for your event. Some chefs will travel to your team, while others require you to meet at their Cozymeal San Antonio location.
So whether you fancy working together to create a seriously tasty spaghetti bolognese, or whether you want to perfect making a German Schnitzel, this cooking team building San Antonio activity will get your team hungry for success!
19. Blow off Some Steam in a Rage Room
As one of the most unique team building activities in San Antonio, a rage room is an excellent way to let out any pent up frustration and anxiety and blow off some steam.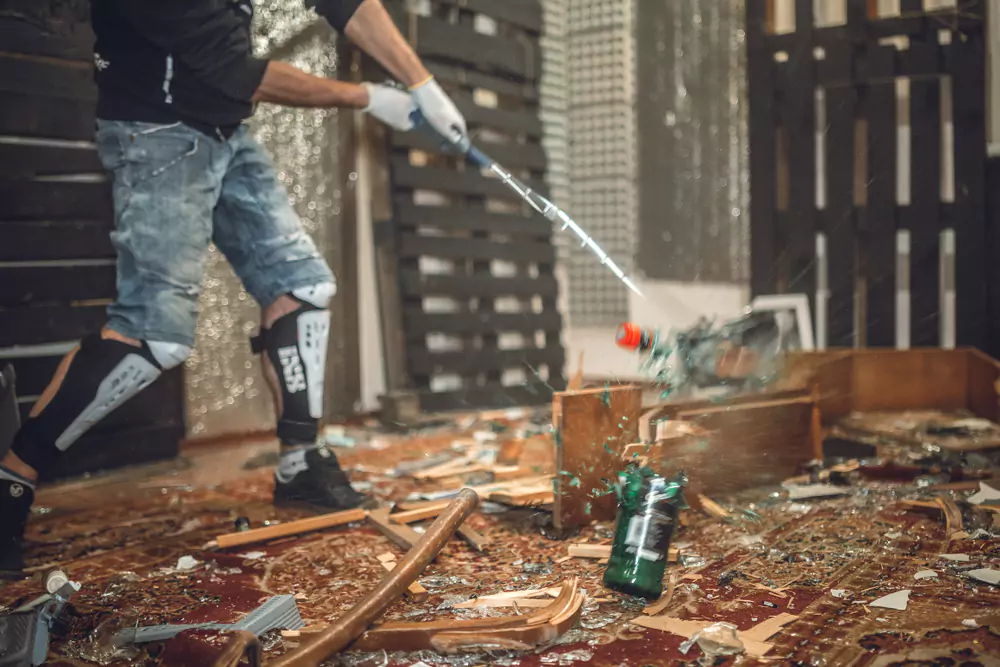 In a judgement free zone at Unchartered Adventures San Antonio, your team can smash objects together whilst yelling, crying, and laughing! It's the perfect way to help your team relieve any anxiety and leave feeling prepared to work together as a team!
20. Reach New Heights with a Trampoline Park
Urban Air trampoline park is one of the most exciting team building San Antonio activities! Trampolining is a form of exercise that challenges your team both physically and mentally. Bouncing around together and working to complete challenges can help your team to develop positive relationships with each other, as well as increasing their energy, creativity, and happiness!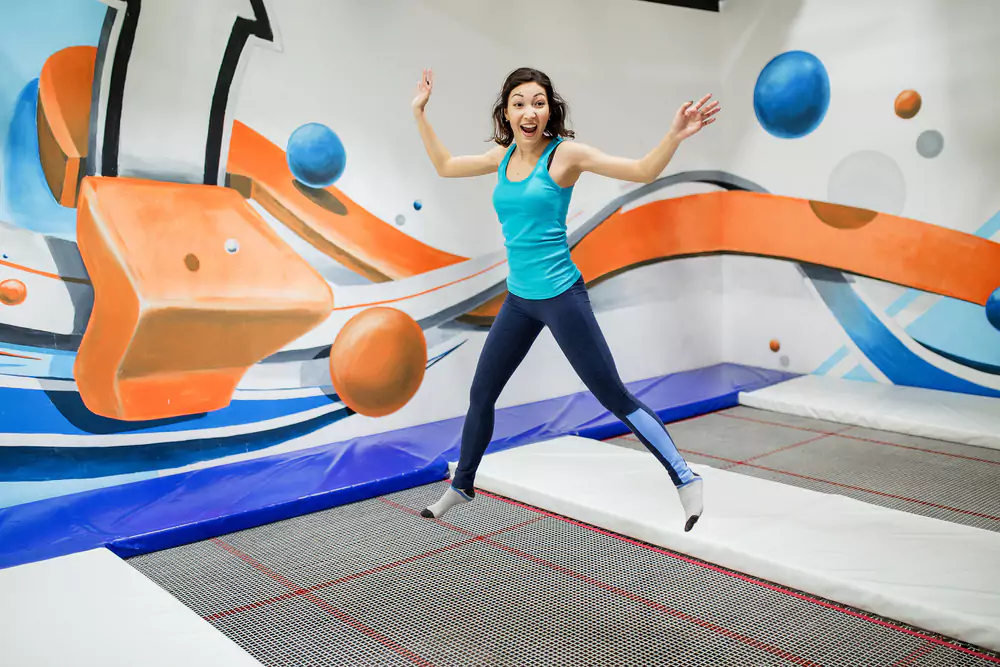 With tickets starting at $30.99 per player, Urban Air is the perfect place to host a team building event San Antonio!
What To See On Your Team Building Trip To San Antonio
Famous for its Hispanic culture and Spanish colonial missions, there is so much more to San Antonio than just team building activities. Whether you are visiting San Antonio for a corporate team building retreat, or whether you're based here, you will have plenty of things to do outside the typical team building activities.
Exploring together outside of corporate team building gives your team the chance to unwind and get to know each other outside of work and 'forced' team building activities. It reminds us that our colleagues are normal people, just like us!
If you want to explore San Antonio outside of your team building activities, here are our 6 must-see places!
1. Take a Trip to Witte Museum
As a center of excellence for science, nature, and culture, the Witte museum is a San Antonio must-see. With tickets for $14, you and your team can explore this museum's many exhibitions on a budget.
You can dive beneath the sea's surface and take a look at some fascinating giant fish! You can also look at wildlife photography, the San Antonio river over time, the power of poisonous plants, and so much more!
2. Take a Walk Along the San Antonio River
The San Antonio river draws tourists in from far and wide. The 15-mile-long river walk, situated in the heart of the city, is heaving with eateries, history, lights, and displays. At Christmas time, you and your team can take a walk to admire the beautiful Christmas lights. Whereas during the summer months, you can admire the Armed Forces River Parade or the many festivals that take place near the river bank!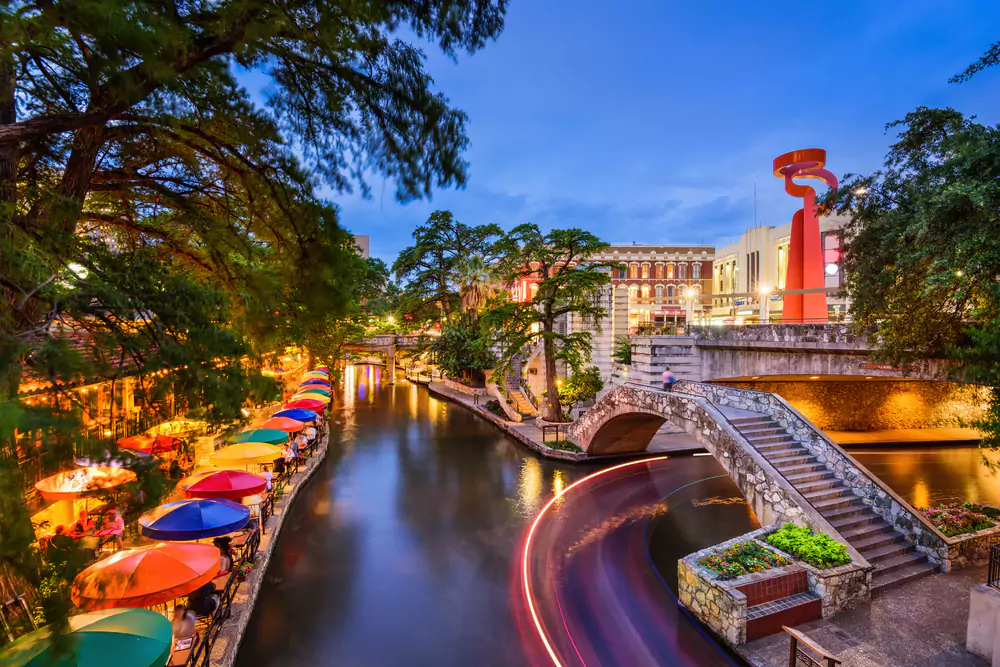 3. Be at One with Nature in the Botanical Gardens
San Antonio's botanical garden is more than just a large green space in the heart of this vibrant city. It's a place to learn and explore, with classes, activities, and tours on various topics running all year round!
You can start by exploring the many beautiful plants that the garden has to offer. After, you can join a garden tour before learning about basic tree care, discovering how to meditate, or taking a more in-depth look at the garden's many endangered plants! This is a fantastic activity to help you unwind whilst you are immersed in the power of nature.
4. Explore the Natural Bridge Caverns
In 1960, the Natural Bridge Cavern was discovered by a group of college students. It's a massive cave that sits under a huge 60ft limestone bridge. Lead by a guide, you can wander through the caverns and look at the natural sculptures that have been formed.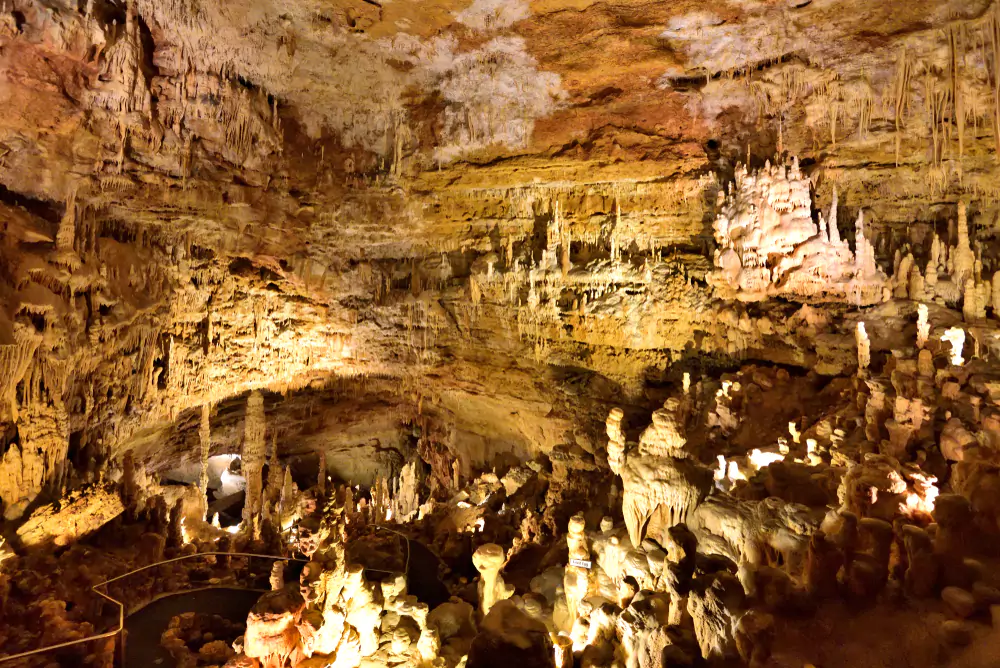 As well as looking at the amazing caves, afterward, you can get the blood flowing with zip rails and rope course, test your memory and brain power in a maze, and relax while eating some food!
5. Visit the Tower of the Americas
Located in downtown San Antonio, the Tower of the Americas is a 750-foot-tall tower that provides the most spectacular view at the top!
A bit like New Yorks's famous empire state building, you and your team could easily spend a whole afternoon here. Start by exploring the gorgeous panoramic view of the city that you can get from the top deck. After, you can get a taste of San Antonio cuisine at the towers' restaurants before getting involved in a 4D theater experience!
6. Get Outside and See Wildseed Farms 
Wildseed farm has been growing wildflowers for over 35 years, and as the nation's largest wildflower farm this is a San Antonio activity you must enjoy.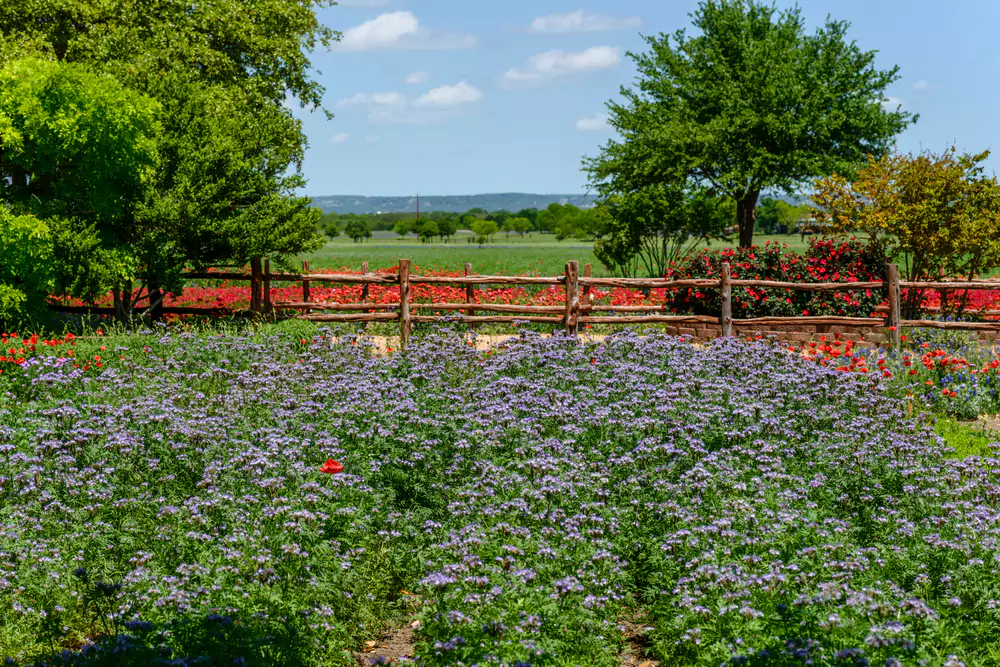 Free to visit all year round, you and your team can explore the vast and beautiful wildflower fields. Fully lost in nature, you can explore the different types of wild sunflowers, wild Ziannas, and wild grasses! It's the perfect way to breathe in some fresh air and destress after a busy day of team building!
Start Your Team Building in San Antonio Today!
Team building activities in San Antonio are great ways to improve communication, trust, productivity, and morale within your team. As your team unwinds, laughs, and bonds with each other, they will have more empathy, understanding, and connection with each other, which ultimately creates a stronger team.
If you want to create an unstoppable team, don't wait any longer to start planning the perfect Minneapolis team building activity! Get in touch with Team Building Hub and let us help you plan the perfect Minneapolis team building event!