Take your team on a trip to East Tennessee for some fun team building activities they won't forget! Gatlinburg, Tennessee, is full of great opportunities for you and your team to strengthen your work skills and make some memories along the way. Keep reading for some of our favorite team building activities in Gatlinburg!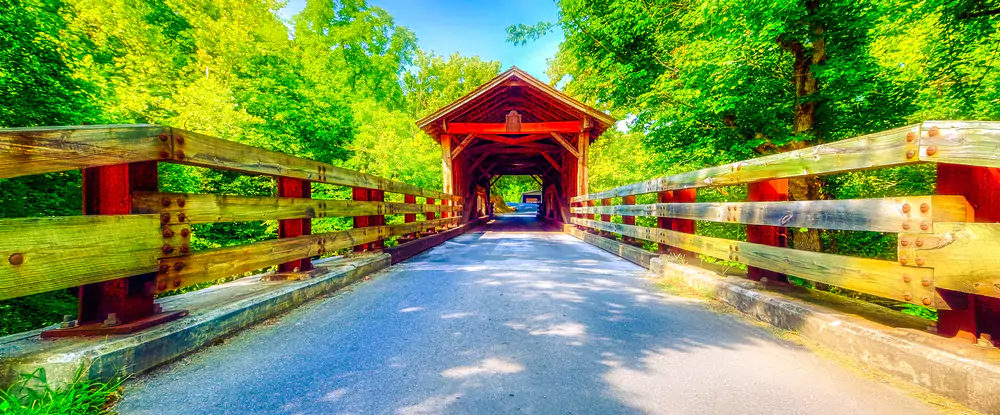 Table Of Contents
22 Team Building Activities in Gatlinburg
What To See on Your Team Building Trip to Gatlinburg
22 Team Building Activities in Gatlinburg
If you manage a team, you know how important team building is for strengthening overall team skills as well as individual performance. Team building activities are great (and often fun) tools that help strengthen your team's communication, unity, camaraderie, problem-solving, and more. When these kinds of skills are solid on a team, you can expect to see better results and products at work.
With the beautiful background of the Smoky Mountains, a team building trip to Gatlinburg will be unforgettable for your team. Here are 22 team building activities in Gatlinburg for your team to try!
1. Book a room at The Escape Game
Can you escape? Book a 60-minute room at The Escape Game in Gatlinburg and test your team's communication, leadership, and problem-solving skills! Each game will have your team members working to solve puzzles, connect clues, and ultimately try to break out of a locked room. Not only will you find each room challenging in its own way but you'll also have tons of fun. The Escape Game is proven to have great team building results, as there's no escaping without teamwork! 
2. Host a team building activity with Team Building Hub
Along with having your definitive guide to all things team building, Team Building Hub can give your team a great team building experience that will produce results! Our crew of team building experts know what's best suited for your team, no matter what size or industry you're part of. Choose from an in-person, virtual, or hybrid experience in Gatlinburg. We've got the tools and resources to build the best activity for your team, and we also have resources and blogs for you to explore and learn more about strengthening your team.
3. Play a round of Hillbilly Golf
Do you remember your favorite putt-putt golf course from your childhood? Well get ready to replace it with Hillbilly Golf's putt-putt course! Putt-putt is a great, easy activity for anyone who's ready to swing a golf club (or should we say putt a club?). Allow your teammates to set the bar for the competition, and see how many people can stay under par! At Hillbilly Golf, there are two 18-hole courses for your team to choose from. You'll have the gorgeous views of the Smoky Mountains behind you as your team makes their way through the course, building memories along the way.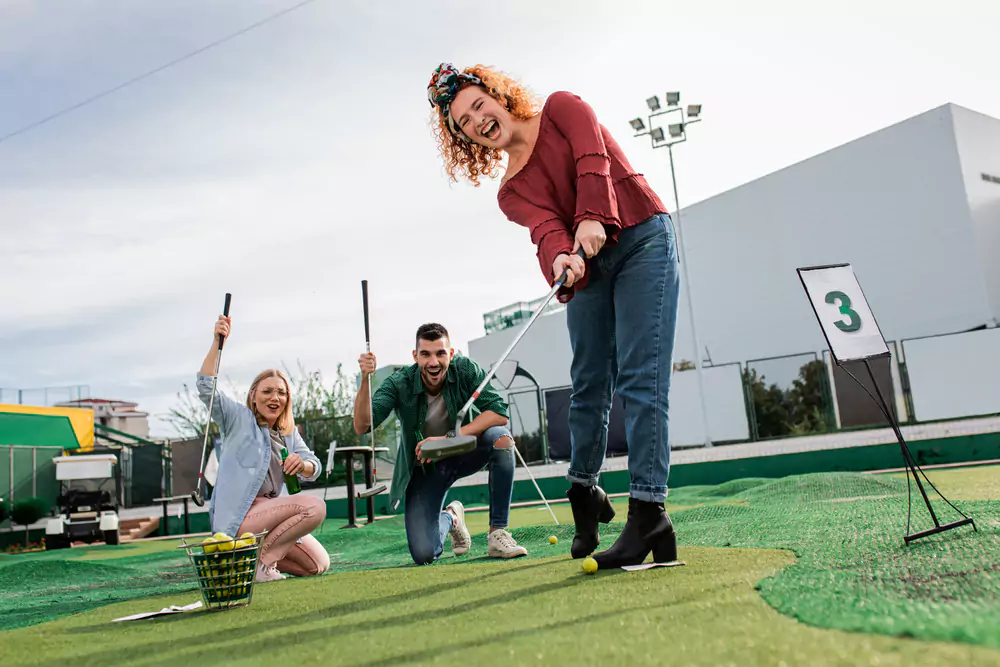 4. Take a zipline tour through the mountains
If you've got a few thrill-seekers on your team, a zipline tour through the mountains is a great chance to have fun while potentially facing new fears! At Climb Works, your team will strap in for an adventure they'll be talking about for weeks. Embark on a zipline tour through the Great Smoky Mountains to learn more about the Smokies and their history. The tour includes dual zip lines that run side-by-side, four aerial bridges, and an ATV ride to the top of the mountain. Be sure to visit Climb Works' website for more information on restrictions.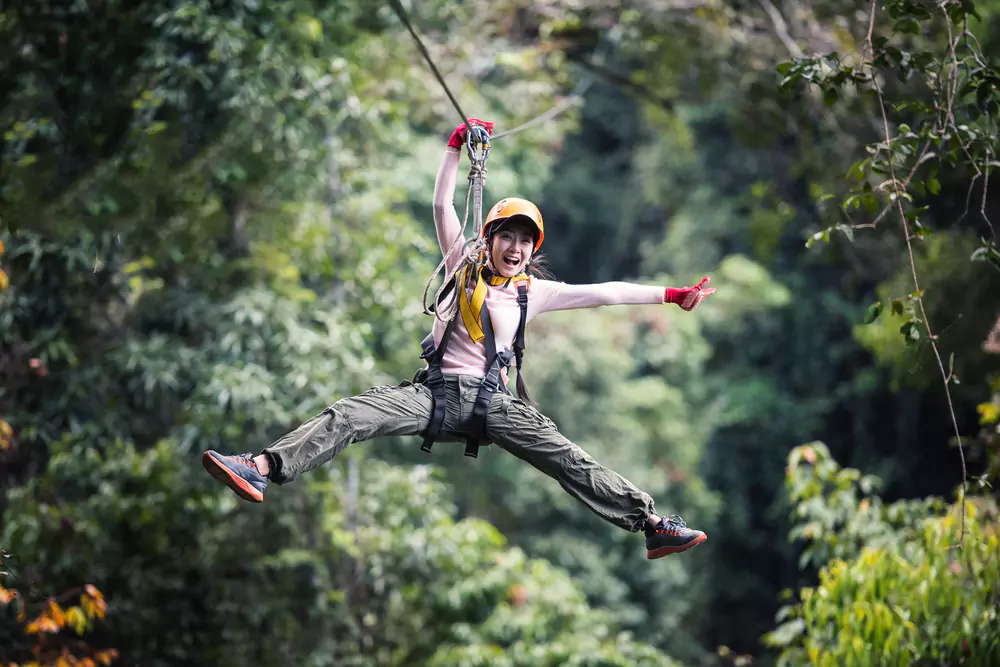 5. Go on a scavenger hunt through Gatlinburg
Gatlinburg is a little city with a lot to offer, so be sure to see as much as possible with a scavenger hunt! Scavenger hunts are great ways to build team unity and boost morale. Split your team into smaller teams and let them compete against each other. As they run through downtown Gatlinburg looking for clues as quickly, they'll learn how to collaborate and work together as they explore a new city. After everyone completes the scavenger hunt, be sure to get together and talk about something fun that each team discovered about the city of Gatlinburg.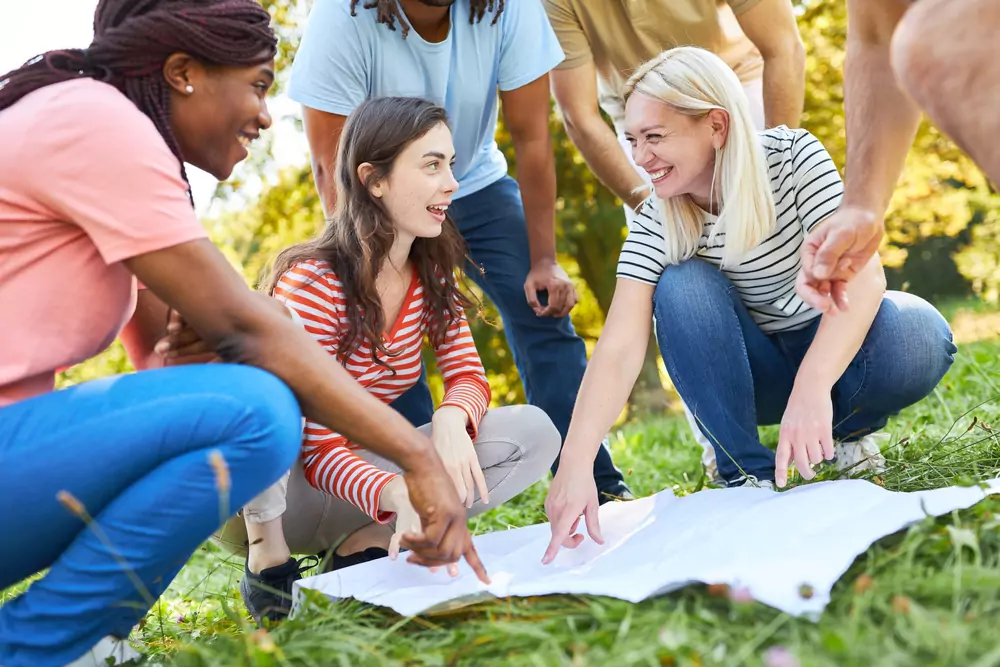 6. Challenge yourselves on a ropes course
Fly high (but not as high as a zipline) on a ropes course challenge! Gatlin's Rugged Ropes Adventure Course is a great place for your team to test their balance, have a lot of fun, and work on encouraging their teammates. They'll climb 3 stories high on this multi-level course and face 38 challenges and obstacles. Luckily there's no skill level required for fun—just be up the adventure! Don't forget to visit Gatlin's website for information about their restrictions and what to wear.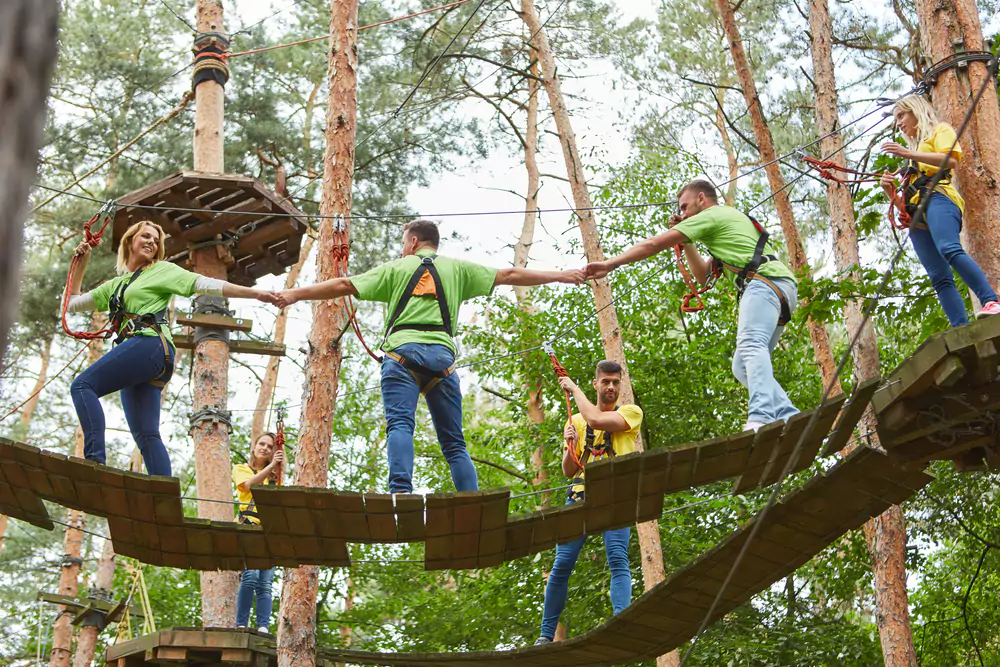 7. Try your hand at a virtual game show
Looking for more than just a regular ol' game show? Try a virtual game show! Through Team Building Hub, you can book an online game show experience that will leave your team on their toes and laughing. You'll work with a game show host who knows how to keep each person on your team involved and engaged. Virtual game shows will build excitement and a little competition between your teammates, which is great for unity and creating memories together. This team building activity is great for small to large teams, as the game can host groups between 10–150 people. All you need is an internet connection, Zoom, and a team ready to have some fun.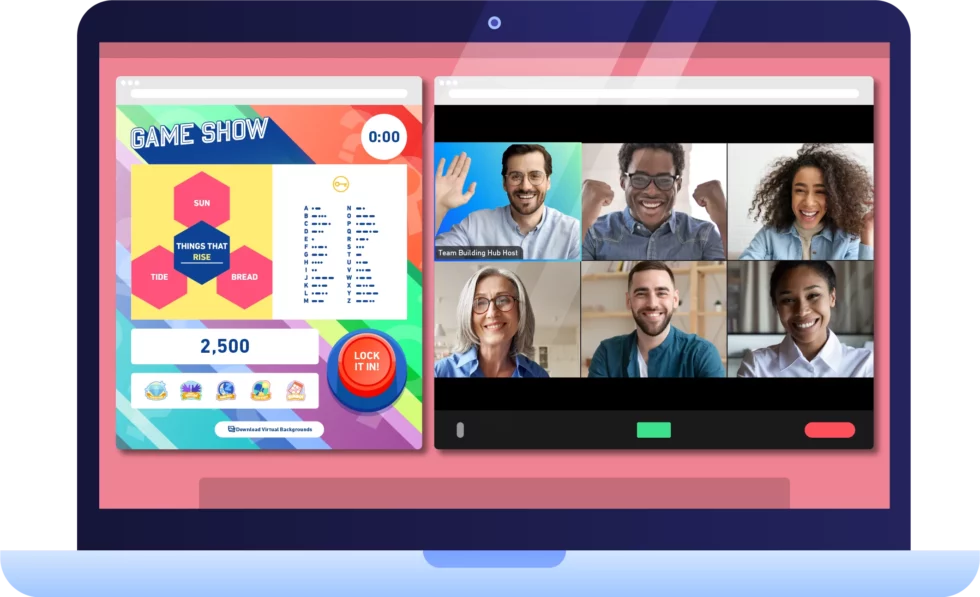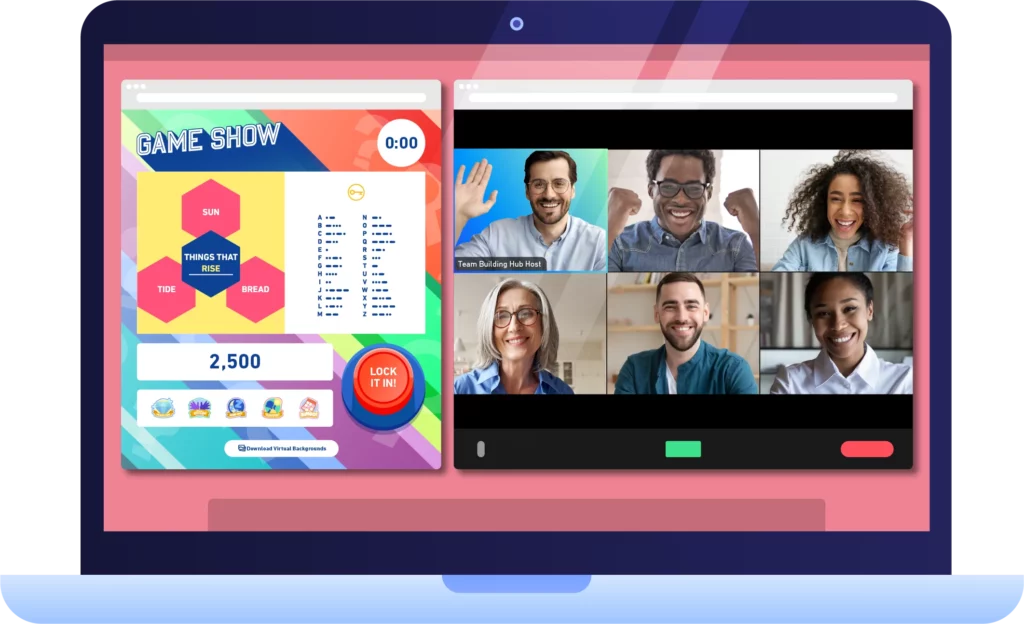 8. Test your skills as a lumberjack at Paula Deen's Lumberjack Feud
Did you know that you could make a theme park centered around lumberjacks? Well, Paula Deen figured out a way, and we're glad she did! Lumberjack Feud is an entertaining 1.5 show paired with an adventure park where your team can participate in all things lumberjack. Watch lumberjacks compete in lumberjack things, like sawing, water challenges, and climbing. In the park, your team will experience a zipline roller coaster, a lumberjack-themed ropes course, log sports, and 80-foot free fall jumps at Timber Towers. Make sure to pack your flannel!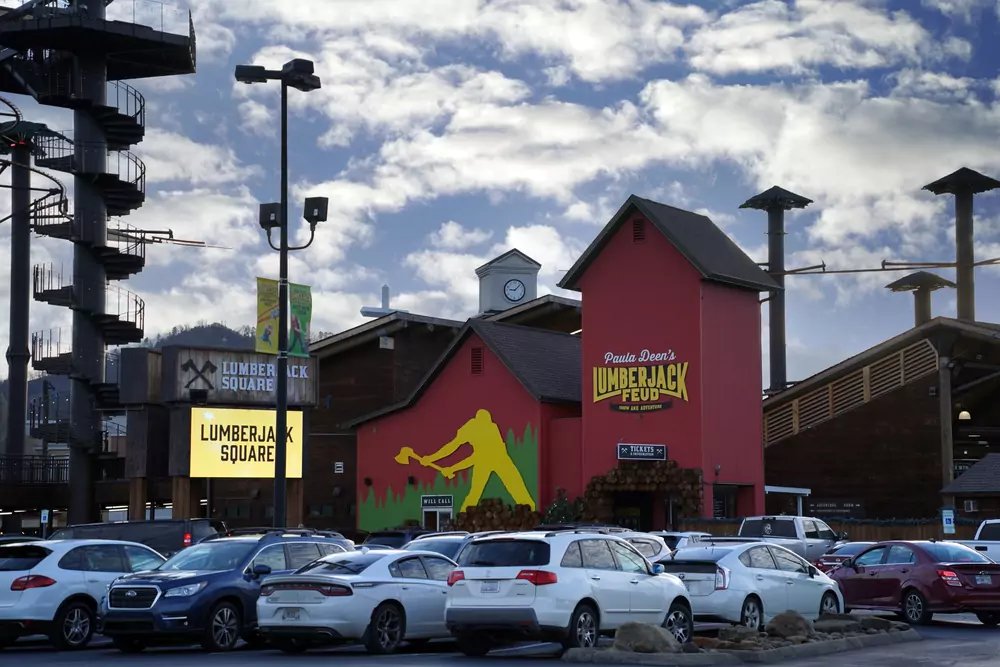 9. Team up against each other in a game of laser tag
Book a friendly game of laser tag and let the competition ensue! There are a few different laser tag adventures you can choose from, including Lazer Point and Gatlin's Fun Center. Split your team into smaller teams or pairs and let them work together to get as many points as possible. You can give them incentives to work together as a team, like prizes for the ones with the highest scores or with the least amount of hits taken. Since laser tag is a fairly active experience, make sure your team is ready to run, duck, and dodge!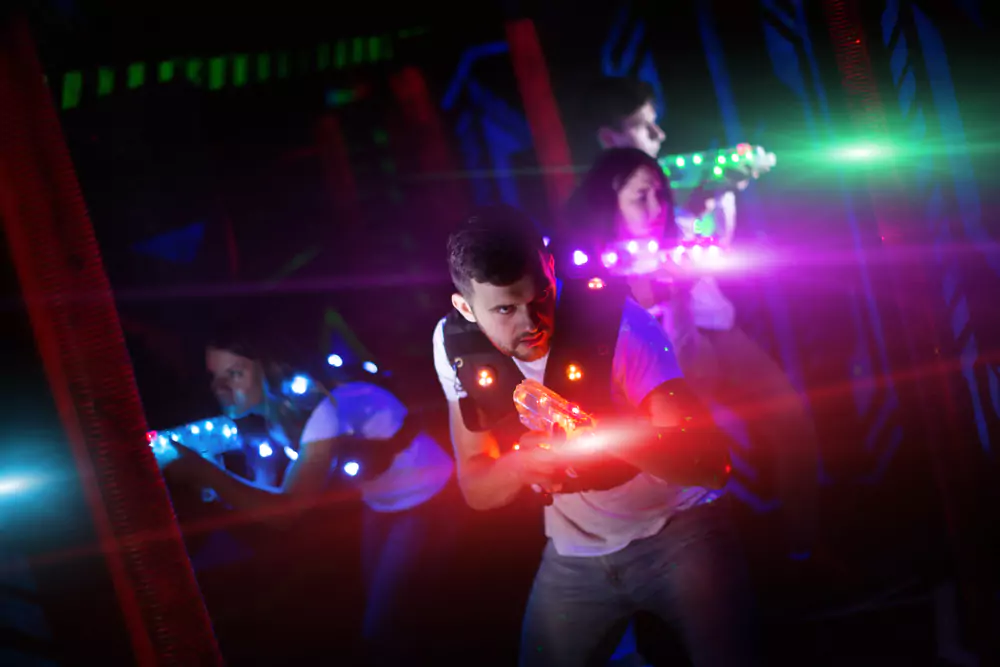 10. Learn all about moonshine at The Ole Smoky Moonshine Distillery
A trip to the Great Smoky Mountains wouldn't be complete without a bottle of moonshine to take home! Visit "The Holler," Ole Smoky Moonshine's distillery in Gatlinburg (and America's most visited distillery!), to learn about all things moonshine. You can get a full tour of their distillery and taste some samples of their finest moonshine and whiskey. It'll be an experience to remember, complete with a live bluegrass band! Since this experience includes alcohol, all members of your team must be 21 or older to participate.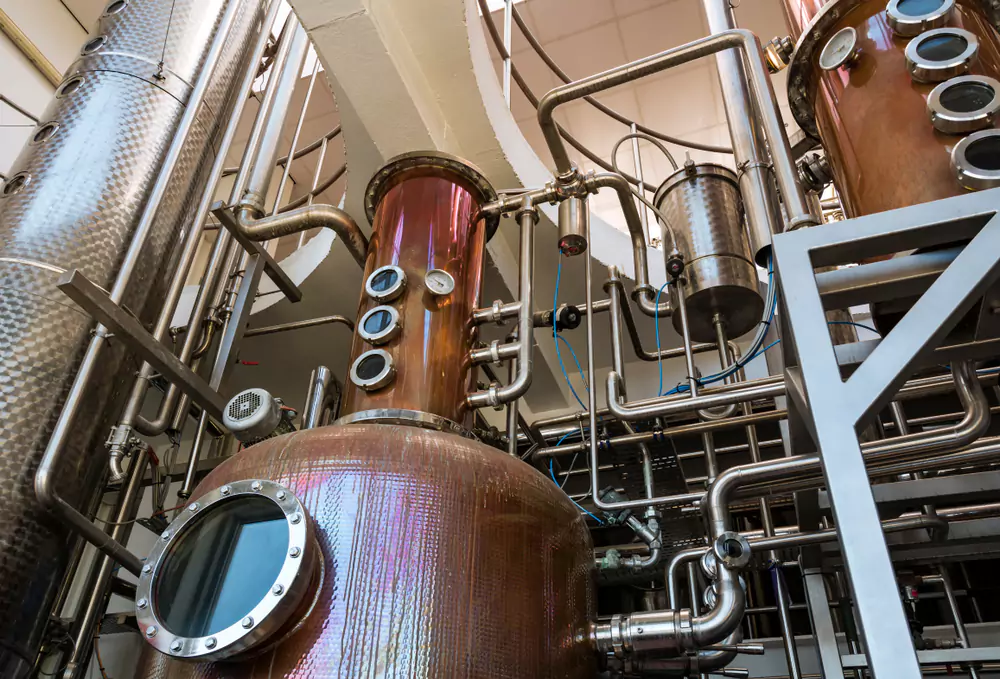 11. Sleuth out a Virtual Mystery Game
Do you think your teammates are ready to solve their first virtual mystery game? Check out Team Building Hub's online mystery games to work their observation and problem-solving skills! You'll use the best elements of competition to strengthen your team's camaraderie and boost morale. Your team, whether 15 people or 1,000 people, will be split into smaller teams and given a list of clues in order to solve the same case. It's a race to finish as each team works to figure out the mystery before the other teams! Be sure to up the ante with prizes for your first place and second place teams.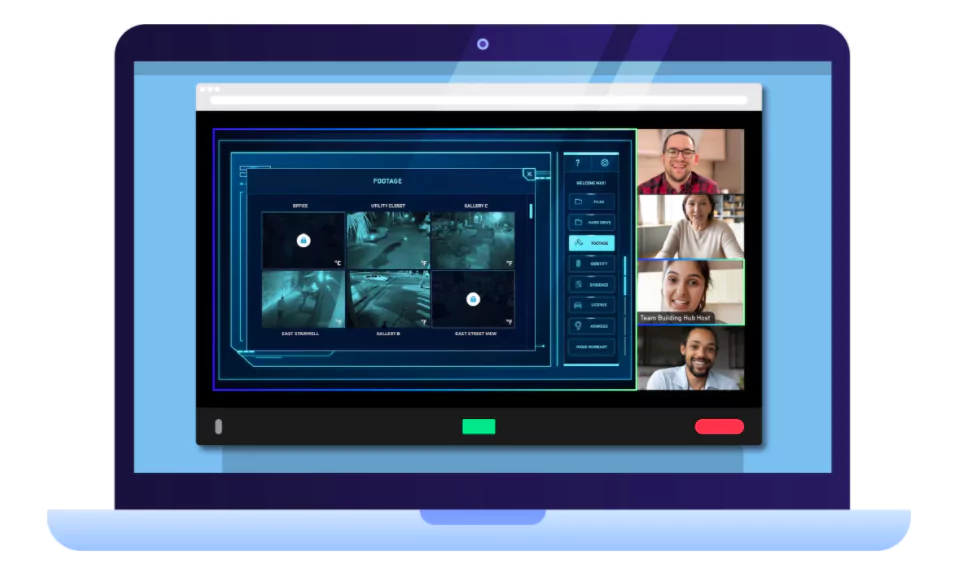 12. Take a guided tour through the Smokies
Experience the great outdoors and the Great Smoky Mountains on a guided tour! A Walk in the Woods will provide your team with options for day tours, overnight camping, and backpacking. Learn more about the wonder of the Smokies as you hike through the mountains as a team. If you have teammates who aren't used to hiking, you can choose a slightly easier tour trail that will be just as engaging and exciting. Make sure everyone packs their cameras and a bottle of water!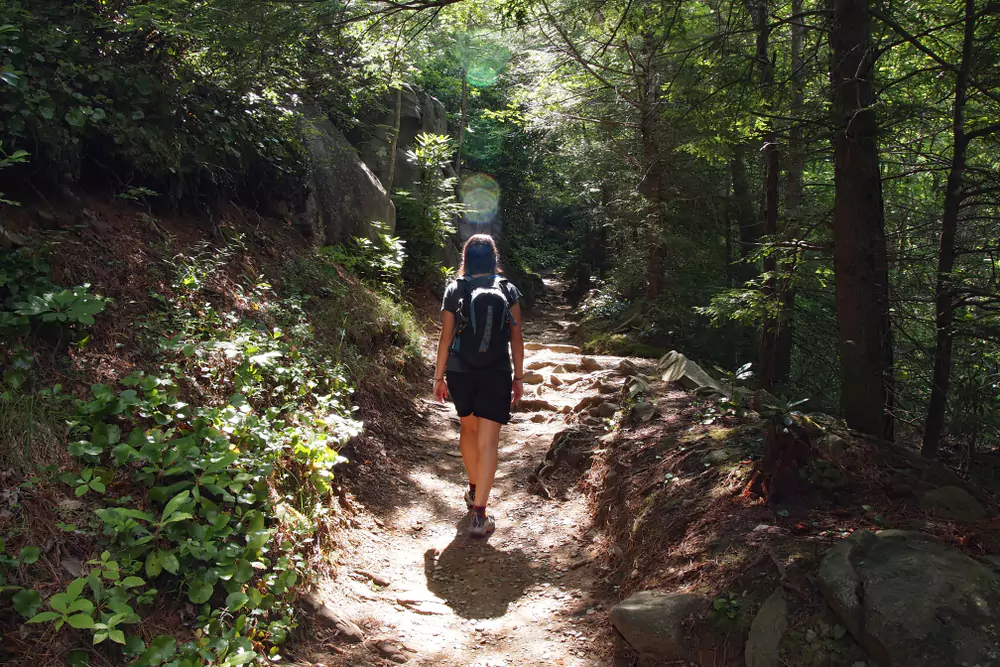 13. Make your way through the rapids white-water rafting
Are you up for more adventure together? Book a white-water rafting trip for your team! White-water rafting is a fun adventure that will challenge your teammates to really work together and communicate well. Raft Outdoor Adventures has all your rafting needs so you just have to show up for some fun. If your team wants to have more of a lowkey rafting adventure (a.k.a., they don't want to be thrown into rapids!), check out the floating tours that Rafting in the Smokies offers. Be sure to tell your team ahead of time that they should expect to get wet!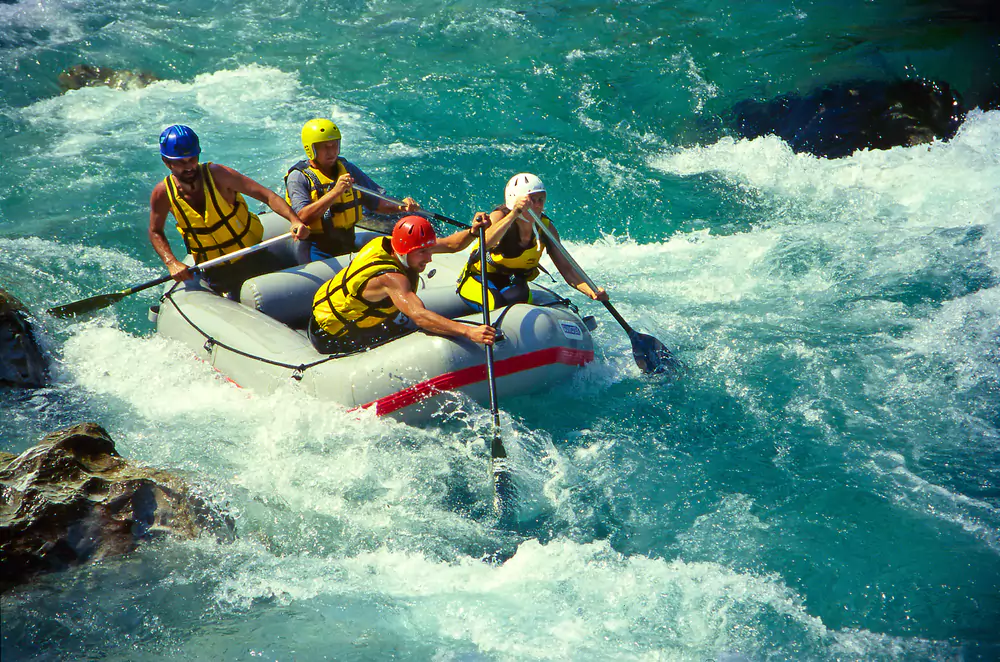 14. Plan an fun and educational outing at WonderWorks
You can't spend time in Gatlinburg without noticing the giant upside down house. That would be WonderWorks, an indoor amusement park that combines entertainment with education through hands-on exhibits to challenge visitors' minds. Walk in with your team and let them explore the exhibits on their own. Encourage them to pair up to experience everything together! If you want a more ordered team building activity, WonderWorks offers 3 different team building options that your team will love, complete with a little education as they continue their team building trip.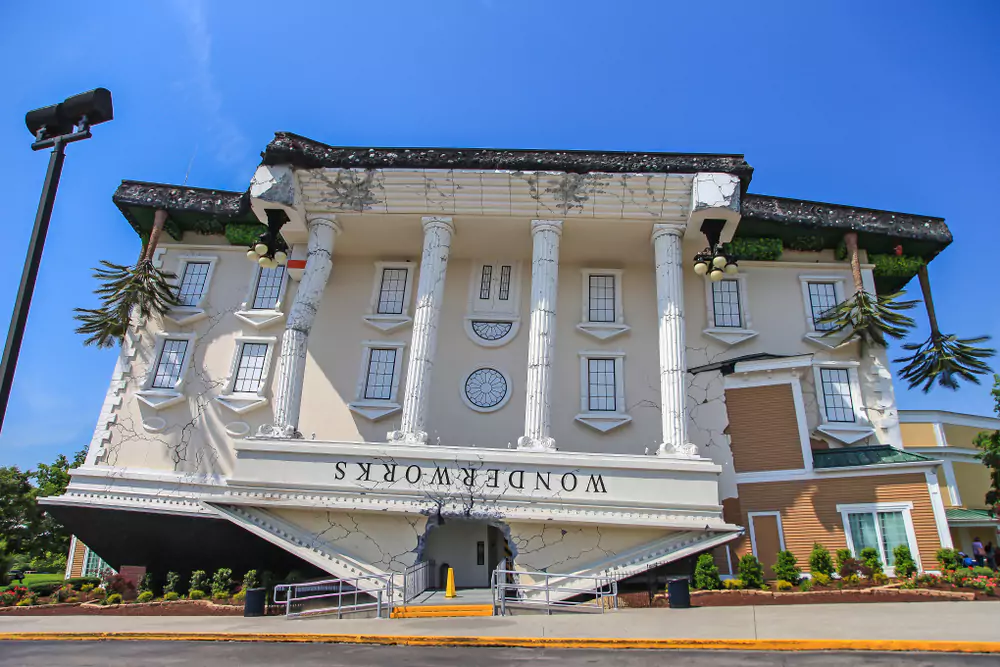 15. Go indoor skydiving
Experience free fall without the risk! Indoor skydiving is a great opportunity to push your team to new limits in a safe environment. Each member of your team will get their skydiving suit on, get proper instruction, and fly through the indoor wind tunnel. As each person flies through the air, other teammates will have a chance to encourage them and work on participating in something as a team. Since skydiving is a popular bucket list item, see who has done outdoor skydiving and ask them how the experience compares! Be sure to visit Fly Away's website for more information on their rules and restrictions before you book a dive.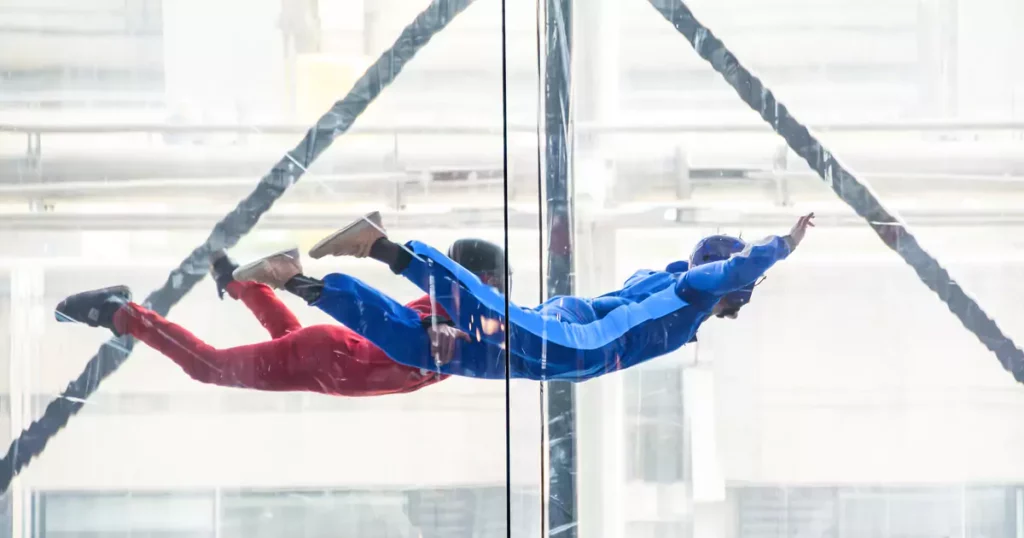 16. Learn how to make each other laugh at THEY Improv
Laughing and fun is essential for any team building activity! Luckily with improv, the laughing will come naturally. THEY Improv will definitely give your group something to laugh at, as well as teach them the basics of improv. While comedy might not seem like a staple in your office culture, it will help your teammates learn how to think on their feet, strengthen morale, and improve group dynamics. They'll also walk away with some great collaboration and communication skills that will help them have fun at work and be able to produce some great results as a team.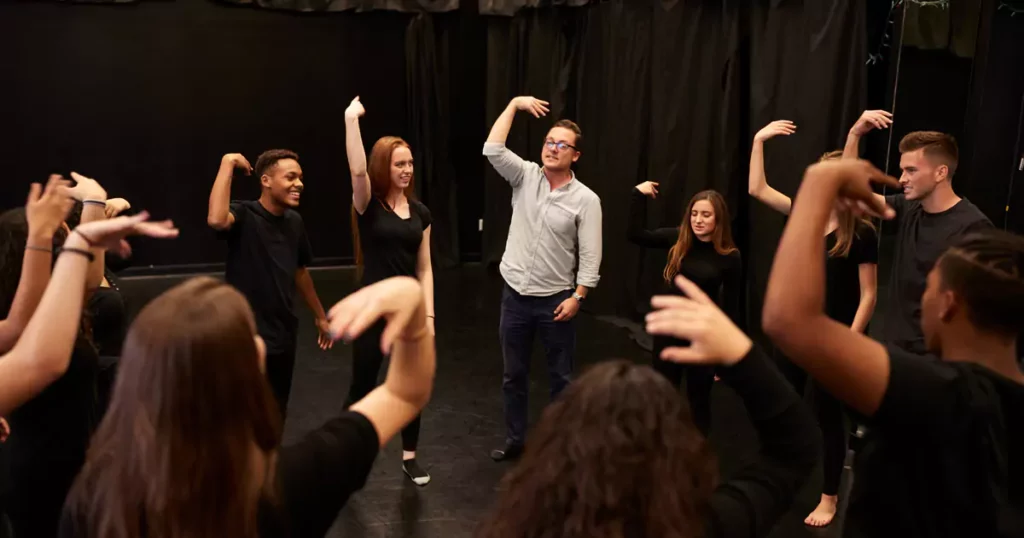 17. Take your team go-kart racing at The Track
Go-kart racing is a must in Gatlinburg! Driving through the city, you'll be sure to see different options for go-kart racing, including The Track, which includes three levels of track that your team can race around. Your teammates' need for speed will be met as they make their way through the course. Go-kart racing will definitely build a little competition in your team but in the best and funnest way possible. Don't forget the first, second, and third place prizes!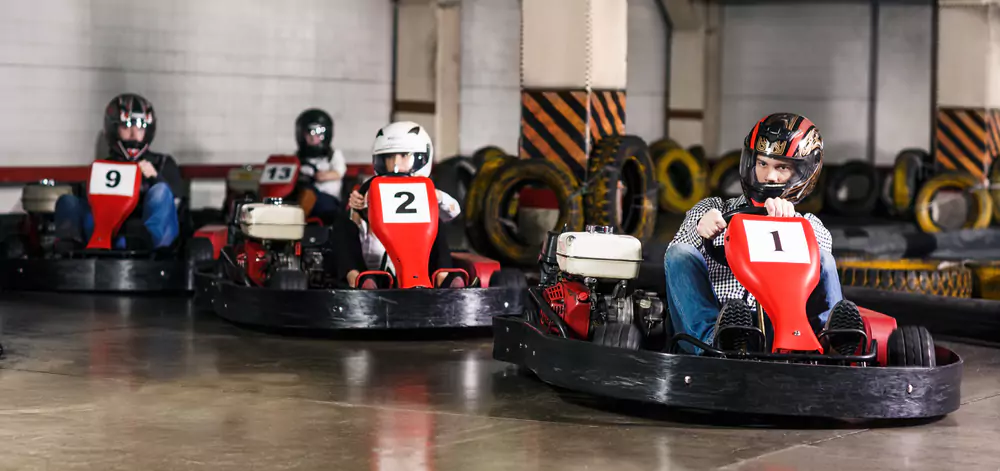 18. Discover zorbing at the Outdoor Gravity Park
Ever heard of zorbing? Well, you may just have to see it to believe it. At the Outdoor Gravity Park, your teammates will experience rolling down hills and around the grass in giant inflatable orbs. Outdoor Gravity Park is a unique kind of water park that your team won't forget! You'll experience the great outdoors in a thrilling way as you tumble and roll! There are three different tracks to choose from, so if your team members each want to experience something a little different, they've got some options. Be sure to visit their website for videos, more information, and rules and restrictions.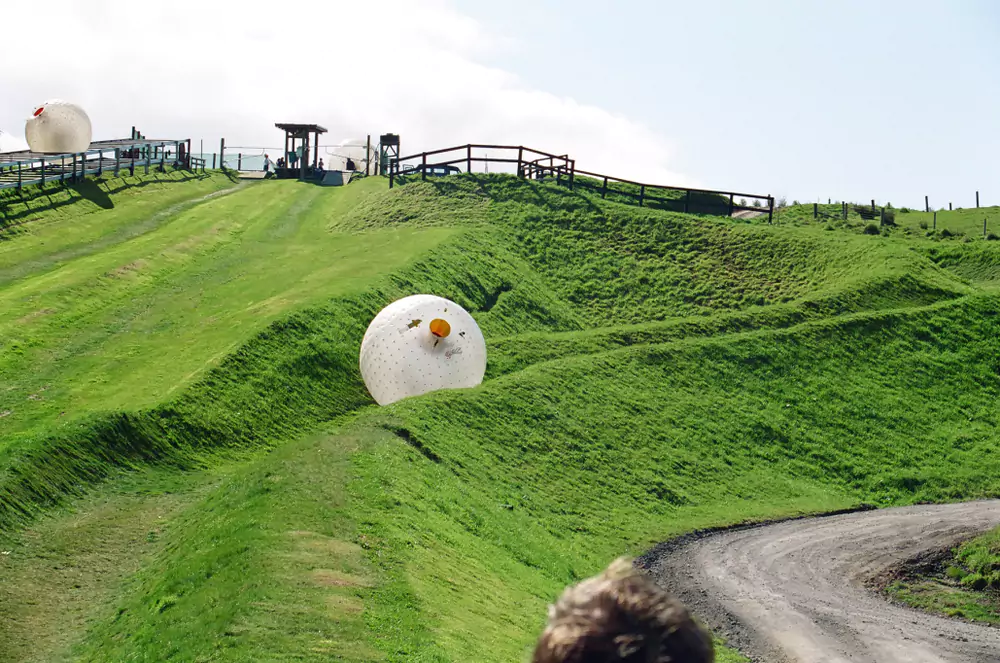 19. Take your group to a dinner show
Dinner and a show? Count us in! In Gatlinburg, there are several dinner shows to choose from, so be sure to poll your team about what they want to see! Just to name a few, you can pick from the Murder Mystery Dinner, Pirates Voyage, or the Hatfield McCoy Dinner Feud. Dinner shows are great moments for your team to laugh and dine together, and they don't require a lot from you. Live entertainment is great and easy team building for any kind of team—you'll boost morale within your team and allow them to have fun together. You can expect your team unity to have a boost as well, as how many teams at your office can say they experienced a dinner show together?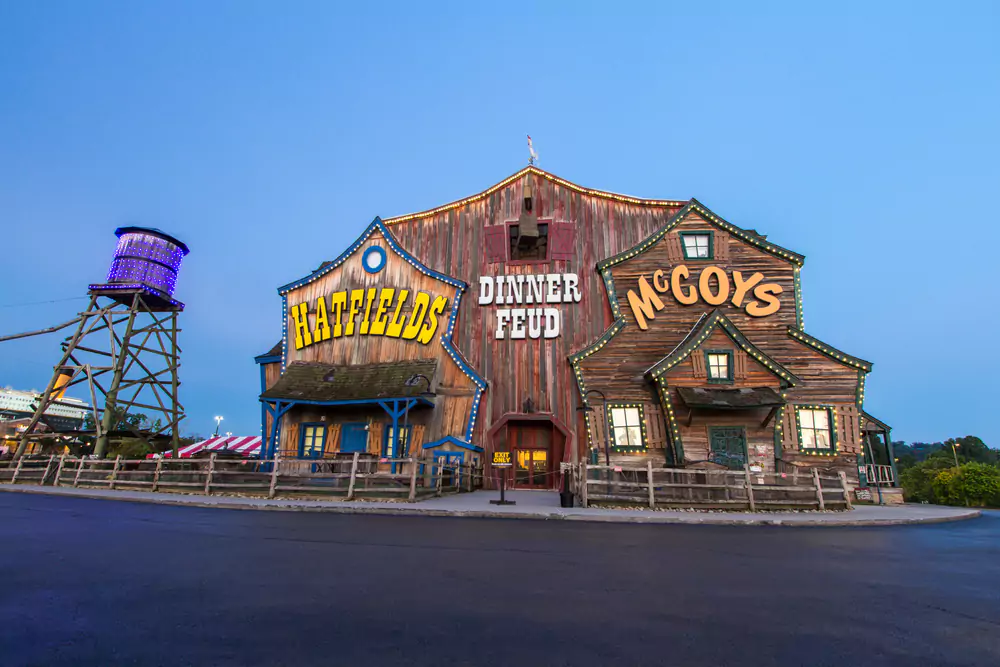 20. Go underground at the Forbidden Caverns
Did you know that Tennessee is home to thousands of registered caves? Whether or not your team members have been in a cave before, the Forbidden Caverns are a great and unique experience for them to have together. On this cave tour, they'll learn about the cave formations they pass on a well-lit path with an experienced tour guide. Your team will see natural chimneys, grottos, and a clear stream in the cave. Forbidden Caverns has an easy walking tour for anyone on your team to enjoy, and your teammates will have a blast as they get to experience the underground together!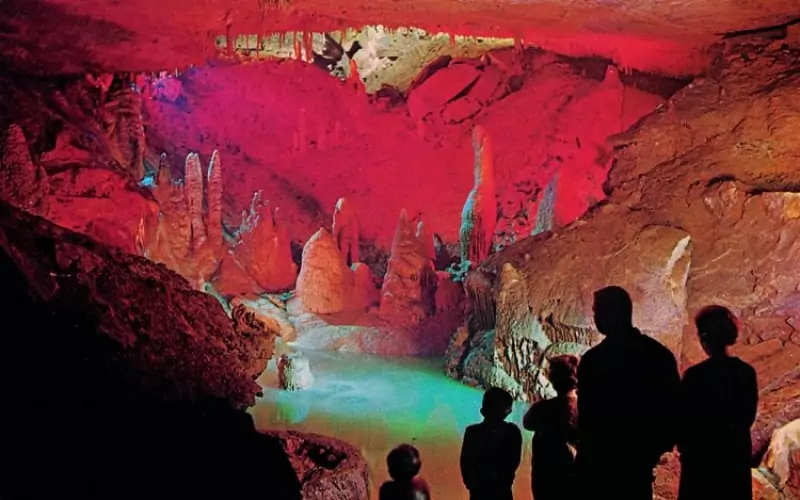 21. Grab a meal and throw some axes
Let your team test out their aim at The Axe House Tavern! Axe throwing is a fun and exciting choice for team building, and don't worry—it's perfectly safe, under the right circumstances. Located just outside of Gatlinburg in Sevierville, Axe House Tavern will pair your group with an instructor who will give your team the best tips for hitting their target. You can also sit down together for a meal and take your guesses at who will hit the bullseye first!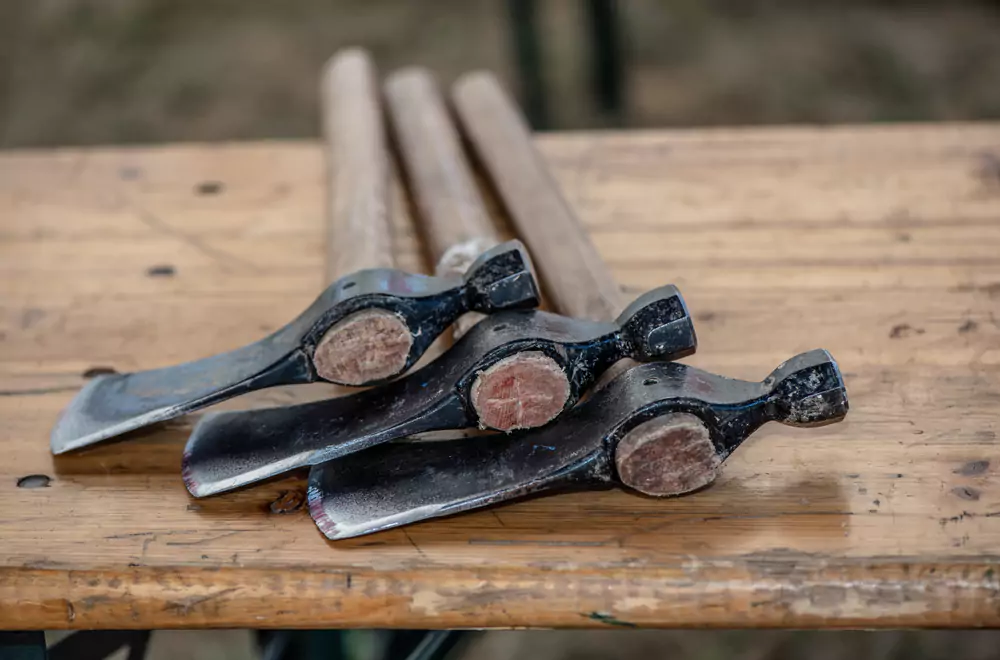 22. Take your team horseback riding
Want something a little less city and a little more outdoorsy? Take your team on a horseback riding excursion at Big Rock Dude Ranch! These giant, gentle creatures will give your team an experience to remember as they learn how to ride. Big Rock is equipped with all your team needs for a safe and fun experience. If you have a small team, this might be a great team building activity for you to embark on to ride together.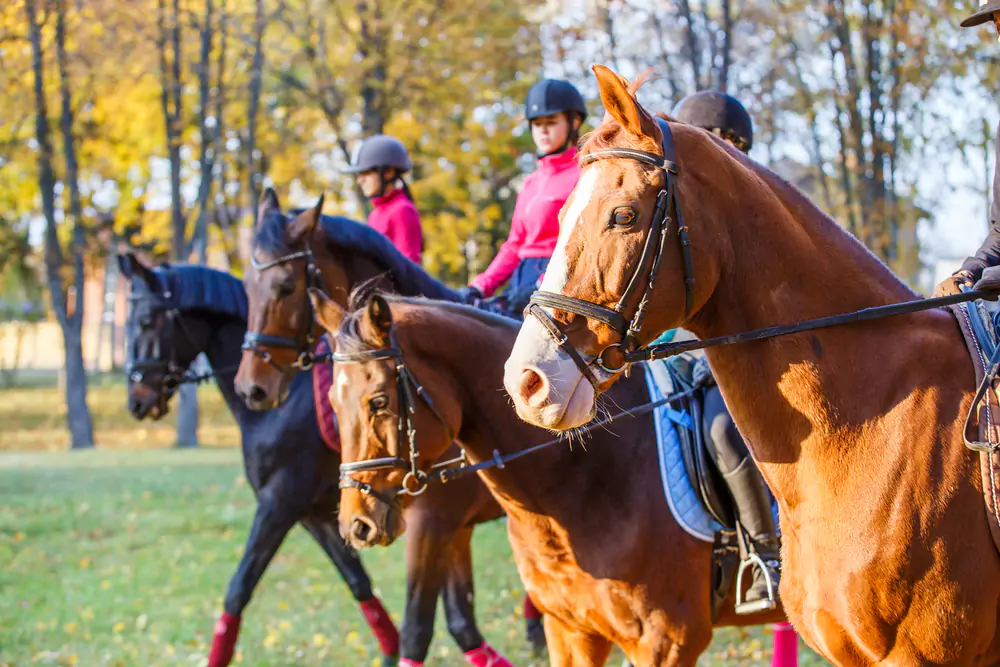 What To See on Your Team Building Trip to Gatlinburg
Gatlinburg is full of beauty, fun, and of course, team building. On your trip to East Tennessee, there are lots of sights to see and memories to make. If your trip is just for a day or for a weekend, make sure to include one of these must-sees for your team to enjoy!
1. The Great Smoky Mountains
The Great Smoky Mountains are a given if you're visiting Gatlinburg! You can take your team on a team-building centered hike on a trail or do a simple drive through a portion of the mountains. The mountains will give your team a serene sense of awe while they admire creation. See why they're great and why they're smoky, and be sure to take a camera and a map with you!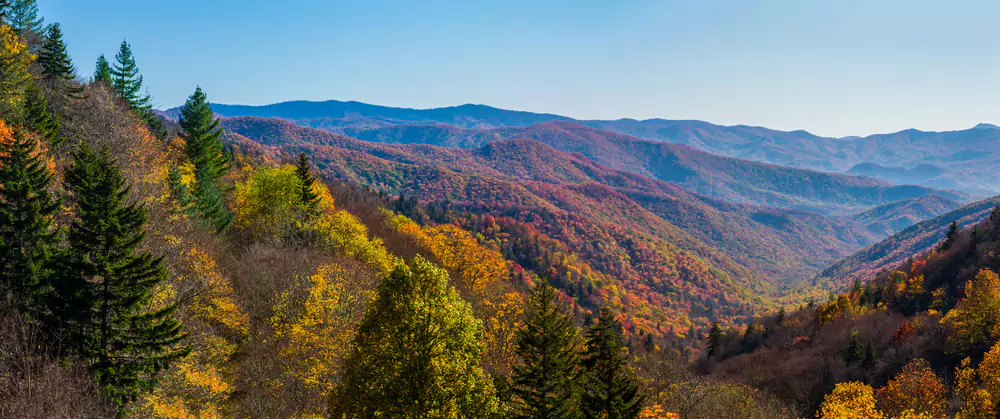 2. Aquarium of the Smokies
Visit fish, penguins, sharks, and more at the Aquarium of the Smokies! Your team will have a chance to marvel at what nature holds beneath the sea. There will be plenty of opportunities for photo ops with underwater friends, and your team will enjoy a chance for some relaxed fun on an aquarium tour.
3. Gatlinburg Space Needle
For one of the best views in Gatlinburg, make sure you take your team to the top of the Gatlinburg Space Needle. You're already in the mountains, but the space needle will give you a view over 400 feet high in their glass elevators. Take a look around Gatlinburg and the Smokies through their free viewfinders, and do your best to point out different places that you've been to on your time in the city.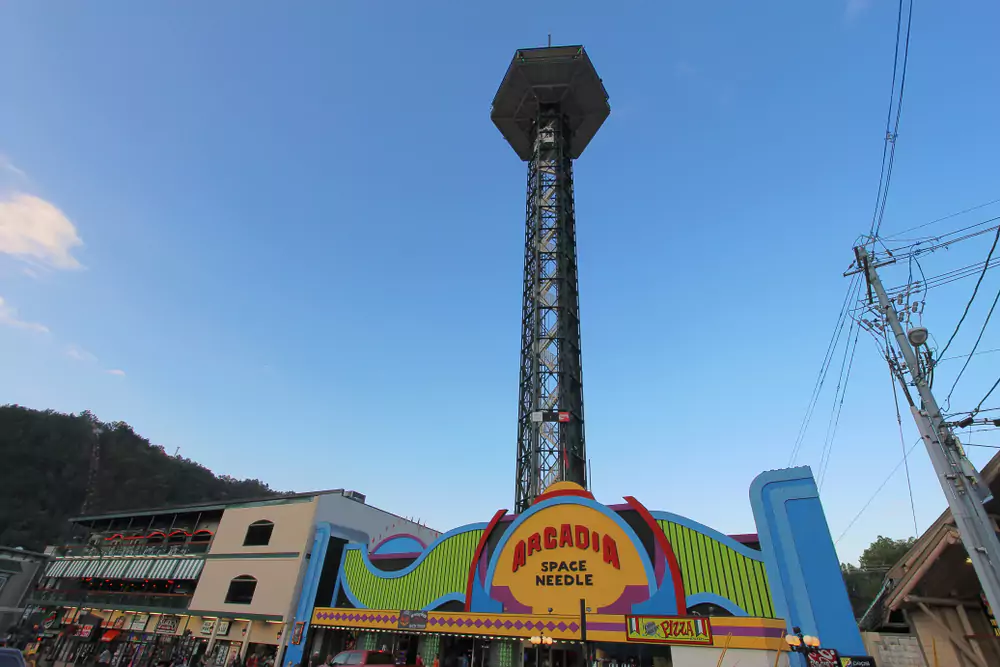 4. The Village
Let your team split up and go shopping at the Village for unique finds that they'll only get in Gatlinburg! The Village will make you feel like you're stepping back in time with 27 unique shops, eateries, and boutiques. For a great team building weekend in Gatlinburg, you'll definitely need some great souvenirs to bring back to the office!
5. Gatlinburg SkyLift Park
SkyLift Park is a popular place for some of the best views in Gatlinburg. As Gatlinburg's longest running attraction, the park is home to a record-breaking SkyBridge, hiking on the SkyTrail, a brilliant observation area, and more. Take your time enjoying the sights of Gatlinburg at SkyLift Park!
6. Ober Gatlinburg
Ober Gatlinburg is full of activities and adventures for your team. There are trails, skiing areas, ice skating, rock climbing, tubing . . . the list goes on and on! This amusement park is a great opportunity for your team to explore new things together and have lots of fun in a new city. Before taking your team here, ask everyone what activity they'd like to participate in and put people in groups to go together!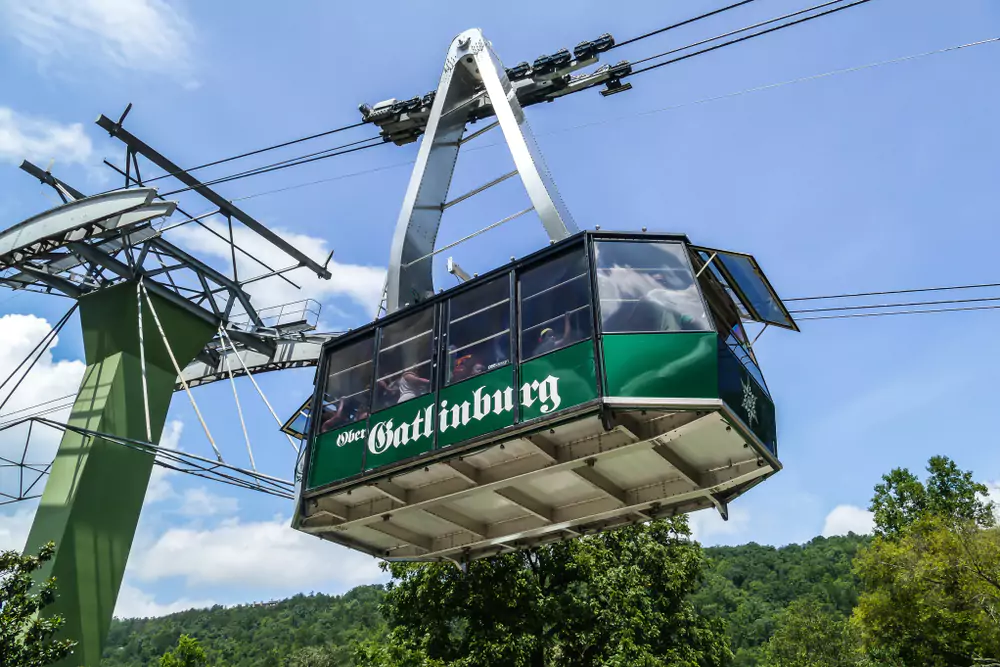 Pack your bags for team building in Gatlinburg!
There's lots to see and do in Gatlinburg! Your teammates will benefit from some of these team building experiences as well as create some great memories together that will bond them together as a team. What are you waiting for? Schedule your trip to Gatlinburg today!