Virtual scavenger hunts are an optimal activity if you're looking for a fun and out-of-the-box way to engage a team. With virtual and hybrid options available, they combine social engagement and friendly competition, for an unforgettable virtual team building experience.
Table of Contents
What is a Virtual Scavenger Hunt?
How To Do a Virtual Scavenger Hunt
Best Virtual Scavenger Hunt Ideas
What is a Virtual Scavenger Hunt?
A virtual scavenger hunt is an online version of a regular, in-person scavenger hunt. They range from fully digital events to hybrid games and activities. No matter which version you choose, virtual scavenger hunts are a fantastic team building activity with countless variation options.
How To Do a Virtual Scavenger Hunt
To do a virtual scavenger hunt you'll need the basics — an internet connection and a scavenger hunt checklist! From there, you can modify the experience based on the kind of scavenger hunt you want to do. You have two overarching options for your scavenger hunt: hybrid or fully virtual.
1. Event Method
Hybrid
A hybrid virtual scavenger hunt means that participants are interacting on a digital platform, like Zoom or Gmail, but finding checklist items in person, like around their home. From there, they can present their scavenged items to each other on a Zoom call or in an email thread.
Full Virtual
A fully virtual scavenger hunt means that the entire event takes place on a computer. Participants won't need to get up and move around to find items on the checklist and will likely be finding items on the internet or within an online game.
2. Event Time Frame
Alongside your virtual scavenger hunt platform, another element you'll need to figure out is the event time frame. This will determine how long the hunt lasts and how participants interact.
Synchronous
A synchronous virtual scavenger hunt means that every team member participates in the event at the same time. People will likely be present together on a Zoom call and fiding scavenger hunt items at the same time. This works well if you're planning an entire team building event around a virtual scavenger hunt.
Asynchronous
An asynchronous hunt means that team members can search for items at their own pace, rather than spending time all together as part of a longer event. This works well if you'd like to instigate some passive virtual team building. Participants can share items from given checklists on whatever digital communication platform your team uses, like an email thread, Slack channel, or Google Hangouts group.
---
Get Your Free Game
The 3-Minute Non-Cringey Ice Breaker for Your Next Meeting
A ready-set-go game to run at your next fully remote or hybrid meeting without the hassle or added pressure of developing a team-building exercise yourself. Get it here →
---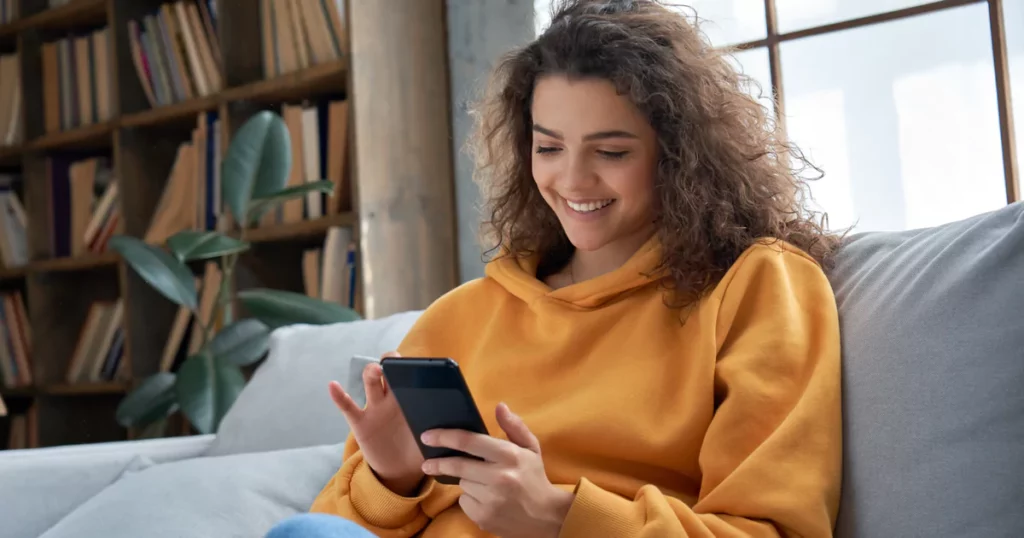 3. Create or Use a Platform
There are several options that feature pre-made virtual scavenger hunt checklists as well as hosted games. We'll get into more of them below! However, you can create your own virtual scavenger hunt checklist for a more customizable experience and then email team members that list as a PDF. The main essentials you'll need are:
Internet
Whether you plan a hybrid or fully virtual hunt, you'll need to connect with team members somehow! The Internet enables the team to meet on a Zoom call, chat via messenger, and send photos to each other.
Items
Items refer to the things team members will search for as part of the virtual scavenger hunt. You might ask them to find old photos, secret codes, a funny object — literally anything!
Checklist
How else will team members know what to search for if you don't provide a list? The checklist lets people how many items they need to look for and what those items are.
4. Plan With Your Team
Any virtual scavenger hunt requires a little planning, but it's definitely worth it! Make sure to send the team all of the appropriate materials, calendar invites, and Zoom links ahead of time. That way you can just get straight to the fun!
Time Limits
Depending on the nature of your virtual scavenger hunt, it may be a little bit free range in terms of when people actually look for the items. It's a good idea to set a time limit for when the scavenger hunt actually ends in order to make sure everyone finishes at or around the same time.
Scoring
You'll need to think about scoring and establish the rules prior to starting the scavenger hunt. Do people receive points per item? Is the winner the person who finishes first? Are participants only eligible to win if they find every item on the checklist? Make sure to discuss that before so people have a goal in mind and know how to win!
Prizes
Are you going to have a prize for the winner? It's worth considering so participants can look forward to something if they win. Good employee appreciation gifts could include gift cards, a free lunch, or even an afternoon off of work!
4. Host and Play With Your Team
Now it's time for the most fun part — playing with the team! The event will be different for you as the planner if you're also going to host. However, that's all up to you, depending on what kind of virtual scavenger hunt you decide to do and if it's a custom or pre-planned version.
Creating Teams
Does your virtual scavenger hunt have a competitive element? If so, you can make it every-man-for-themself have team members compete individually or divide people up into small groups. We recommend making teams rather than an individual competition because of course, that's better for team building. Try pairing individuals with people outside of their department in order to get them interacting with someone new! If you're hosting a fully remote event, those teams and groups can utilize breakout or private chat rooms to connect, get to know each other better, and discuss the scavenger hunt.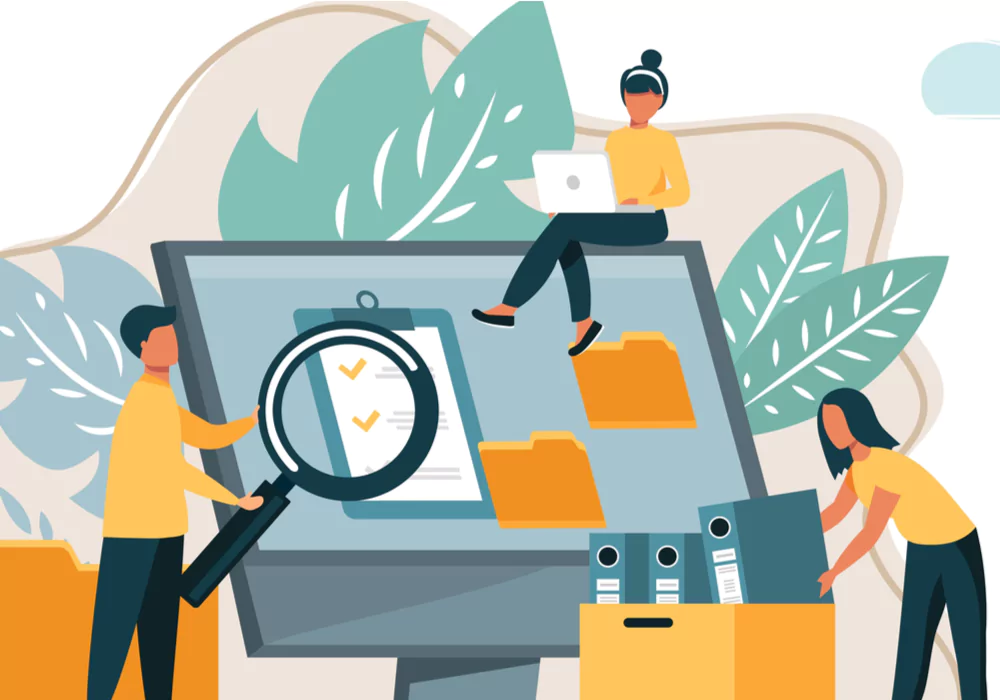 What are the Best Virtual Scavenger Hunt Ideas?
There are a lot of different kinds of virtual scavenger hunts well-suited for different types of teams. From online races to in-person scavenging, here you'll find an activity to engage your team.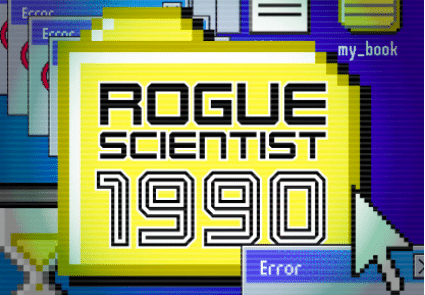 1. Rogue Scientist 1990 Mystery Hunt
In 1990, a genetic researcher has taken his experiments way too far. It's up to your team to dig up digital clues, compile evidence against the wayward scientist, and stop his experiments before it's too late. If you have a really large team, they'll be broken up into smaller groups to compete against each other in this online mystery game to crack the case first!
2. Selfie Scavenger Hunt
This one is easy and offers the opportunity for some funny photos. All participants have to do is take a selfie of themselves with each item from the scavenger hunt checklist. You can even offer some bonus points for the funniest faces!
3. Scavify Mobile Game
With Savify's mobile app, you can create and facilitate your own custom scavenger hunts for the team. The app features customizable templates to cater to your group dynamic, whether you're a university, attending a conference, or part of a virtual team. Groups compete in various rounds involving photos, videos, QR codes, q and a's, and multiple-choice questions. Within the app, you can track your team's progress, keep an eye on the competition, and figure out scores.
4. GooseChase Scavenger Hunt
This company brings a whole new meeting to the term "wild goose chase!" With an interactive dashboard, you can customize elaborate virtual scavenger hunts for the whole team. Perfect for team bonding or onboarding new employees in a fun way.
5. Actionbound Adventure Hunt
Actionbound is an app that provides interactive real-world scavenger hunt adventures. First, event planners create a custom adventure. Then, scavenger hunt participants take advantage of features like missions, GPS, maps, and tournaments.
6. Scavenger Hunt in Italy
We know what you're thinking. How can you go on a virtual scavenger hunt in another country? Well, it's possible and it's also super fun! Woyago offers a live, hosted Italian scavenger hunt adventure. The team can practice their Italian vocab skills and learn new fun facts about the country and culture.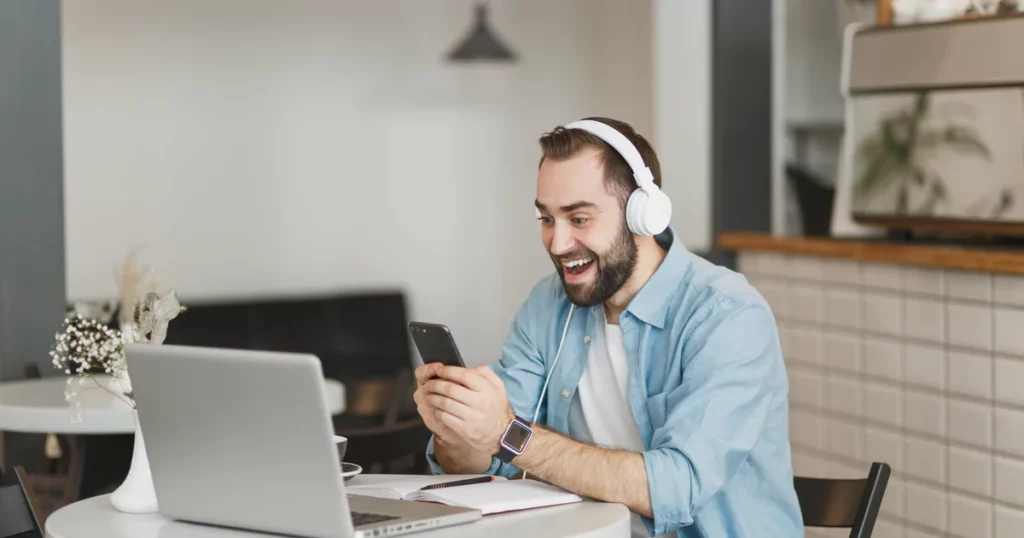 Best Virtual Scavenger Hunt Ideas For the Workplace
In the workplace, we recommend focusing on collaborative options that encourage a lot of communication and teamwork. That way you can help coworkers bond as team members as well as develop professional skills they'll inevitably need at work.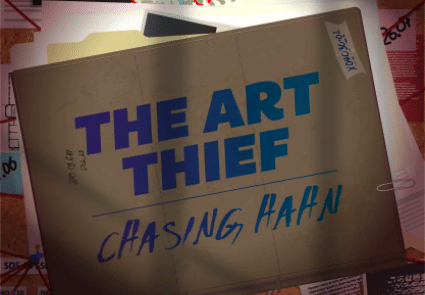 9. The Art Thief Mystery Game
In this online mystery game, your team has to work together to track down an infamous art thief. You'll piece together evidence, scour the internet for clues, and try to figure out where in the world the art thief is hiding. Then it's time to bring him to justice! The best part? This virtual scavenger hunt activity is competitive! If you've got a really large group, they'll break up into smaller groups and work to crack the case first.
10. High School Memorabilia
How much do you really know about your coworkers? This virtual scavenger hunt idea challenges participants to find items from their high school days, like a uniform, diploma, trophies, or embarrassing photos!
11. The Great Race
Inspired by The Amazing Race, The Great Race challenges participants to team up and travel the world all from the comfort of their homes in various competitions. Individual challenges involve completing different online routes and solving trivia questions and clues. The goal is to get more points than any other team! You also receive photos from the whole experience once it's over.
12. Zoom Scavenger Hunt
This is a really simple option that requires minimal planning. First, have everyone log onto a Zoom call. Make sure to tell people that their video environment is necessary for the game, so they shouldn't use any fancy filters or backgrounds. Then, have participants search for items on a given checklist in each other's Zoom backgrounds!
13. Wild Goose Chase
That's right, we've got another wild goose chase type event for your team. This event challenges your team to explore their various cities and have some fun and friendly competition. The event package lasts one to three hours and includes an event host, sixty different challenges, and free event coordination.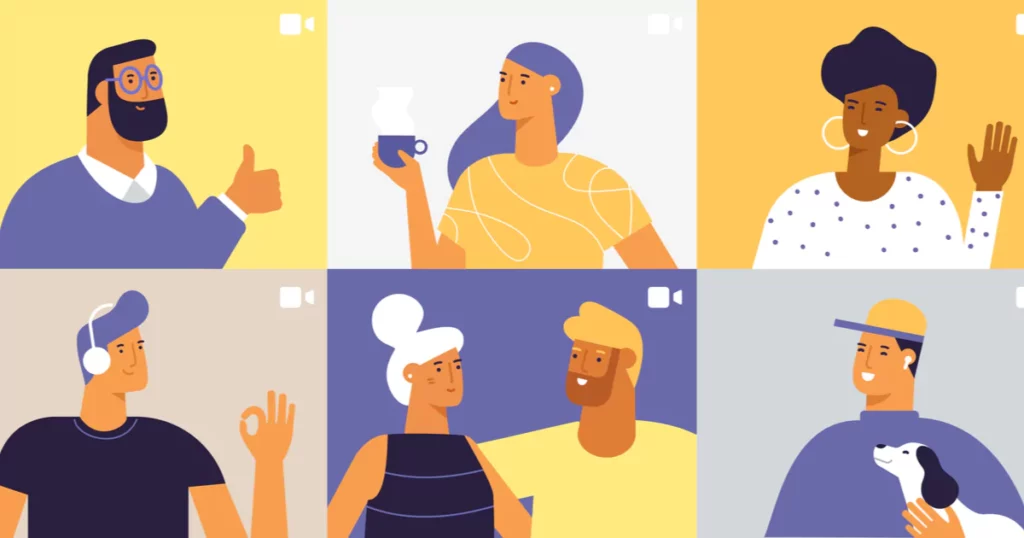 14. Work From Home Challenge
This scavenger hunt game is easy to execute and can happen right on Zoom! To play, have team members pick an item in their work from home set up that they can't live without and share it with the group. It could be anything from an ergonomically correct chair to a cool mouse pad. A simple activity like this also makes a great ice breaker!
15. Riddle–Style Scavenger Hunt
This option is great if your team enjoys puzzle-style activities or games that make them think. To play, give the team a riddle that leads them to an item. The item could be something physical they'd find in their home like a coffee table or something more elaborate, like a famous monument, that they'd have to look online to find a picture of. You can turn this activity into a competition by having people try to decipher the riddle first! This is also the kind of virtual scavenger hunt you can facilitate regularly as part of your company's team building efforts. Here are some example riddles. Find the answers at the bottom of the page!
Can you find something which has keys that open no locks, with space but no room, and allows you to enter but not go in?
I can't be used until I'm broken, what am I?
I am constantly overlooked by everyone, but everyone has me. What am I?
I cannot be burned in a fire or drowned in water, what am I?
16. Virtual Escape Quest
In Virtual Escape Quest, your team has to find the answers to various puzzles in order to progress through the game and win. You can choose from four different quests and work with your team members to complete the game first!
17. City Landmark Scavenger Hunt
This kind of virtual scavenger hunt works well for teams that have members all over the country or even the globe. To participate, team members go and take a picture of themselves in front of a cool landmark in their city. If they don't have any landmarks that they think are iconic, have them take a picture in front of a place in their city that's special to them. Afterward, everyone can share where and why they took their photo at the location they did either on Zoom, in an email thread, or on a Slack channel.
Best Virtual Scavenger Hunt Ideas For Students
For students, it would be awesome to plan a scavenger hunt that has an educational purpose. What are your students currently learning about? How can you incorporate that into their activity and make the virtual scavenger hunt more tangible to them?
18. Virtual Museum Scavenger Hunt
Going to museums on field trips is a classic part of being a student. You can still bring that experience to a virtual platform and make it an interactive activity. During a virtual museum scavenger hunt, students can explore museums on Google Arts and Culture. From there, they can search for scavenger hunt checklist items within the galleries. This is a great way to challenge students to pay more attention to their surroundings! You can use these pre-made checklists, or create your own custom versions for specific exhibits or museums depending on what your students are currently learning about.
19. Social Media Scavenger Hunt
If there's something most teenagers really love, it's being on their phones. Now, give them the chance to do a little scrolling during school hours and not get in trouble for it! Pick a checklist and then instruct your students that they have a certain amount of time to find things around the internet. You can limit the search to just one platform, like Instagram, or make it span the entire internet. Students can take screenshots to prove they've accurately scoured the given item. You can keep the search educational by creating a checklist that includes items related to subjects they're learning in school. To up the challenge ante, tell students they can only do one Google search! From there, they have to use links and other resources to find what they need.
20. Terra Clues Puzzle Hunt
Terra Clues, a virtual scavenger hunt activity, utilizes Google Maps to let individuals or groups participate in a pre-made hunt or create a custom one of their own. They'll have to follow clues and solve puzzles while using Google Maps to find a hidden location. Team score points for each hunt that they complete. To make it even more applicable for students, you can play with categories specialized to their school subjects and grade level.
21. Colors Around the House Hunt
If you have elementary-aged kids in your class, this could be the perfect virtual scavenger hunt for them. Challenge students to find items around their houses that are a specific color. You can go simple with a color like red, or more difficult with an obscure color like aubergine.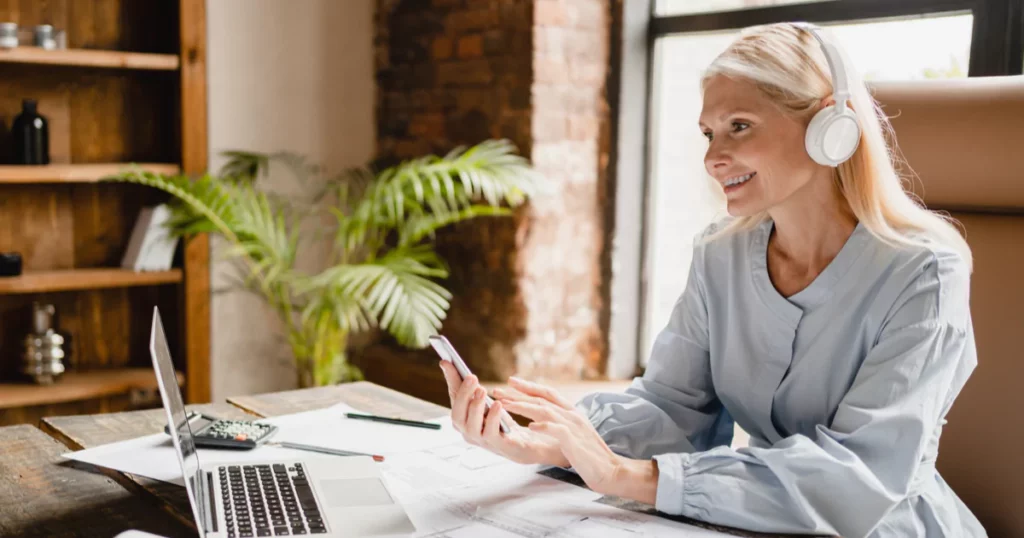 22. Six Degrees of Separation Sleuth
This hunt option challenges students to find the connection between one point or person and another. You can start with something like a famous person and then try to connect them to a famous landmark. This challenge enables students to get really creative and search the internet for various ways to connect the dots. The more random the two points, the better!
23. Most Popular Internet Hunt
In this virtual scavenger hunt, students find the most popular ____ for the birth year of other students. This works great if you've got a small class or a class with kids of mixed ages. Assign each member a different item, like the most popular movie or tv show or song, and then have them share the results with the class!
24. Nature Scavenger Hunt
Just because you're working on a virtual platform doesn't mean that students can't get outside! Have students gather nature items from around their homes and then share them together on a Zoom call. Consider offering some bonus points for the coolest or most unique and interesting outdoor item!
25. Word Scavenger Hunt
Have students use a word bank, perhaps their spelling list for the week, and find an item around their house that represents the word. This is a super easy way to engage remote learners in their schoolwork while letting them move around and get a break from sitting during the school day.
Conclusion
There you have it! Some creative virtual scavenger hunt ideas for team building in the workplace, with students, or just for a fun time with friends. Hopefully, these activities bring your team closer and can be an engaging experience you can return to again and again!
Riddle–Style Scavenger Hunt Answers: Keyboard, egg, nose, and ice.