How do remote teams connect, have fun, and create a long-lasting bond? Simple — they invest in virtual team building. One relaxed and easy-to-organize activity is a virtual museum scavenger hunt.
In this article:
---
How To Take A Virtual Tour
The digital age is no stranger to innovative online experiences, including virtual visits to world-renown museums. Using Google Arts and Culture, your team can explore famous museums with interactive 3D maps! Whether you've always wanted to see The Getty or The Guggenheim, now you can do so from the comfort of home!
EMBED Google Arts and Culture Museums
1. The first thing you need to do is go online and browse the list of Google Arts and Culture Museums.
2. Next, choose the museum you'd like to explore. There are options in countries all over the globe, from the Musée d'Orsay in Paris to the Tokyo National Museum!
3. After picking a museum, go ahead and explore the galleries just as you would if you were there in person!
To do this activity over video conferencing software, have your team open a video call on one browser window and the museum's webpage in another. You can also make the browser windows open in split screen to see both your team and the museum all at the same time.
---
Why A Museum Scavenger Hunt?
Adding a scavenger hunt element to your museum exploration can give team members direction as they navigate through the galleries. For remote teams, this is a fantastic way to connect and spend time with each other in a new way.
---
How Do Virtual Museum Scavenger Hunts Work?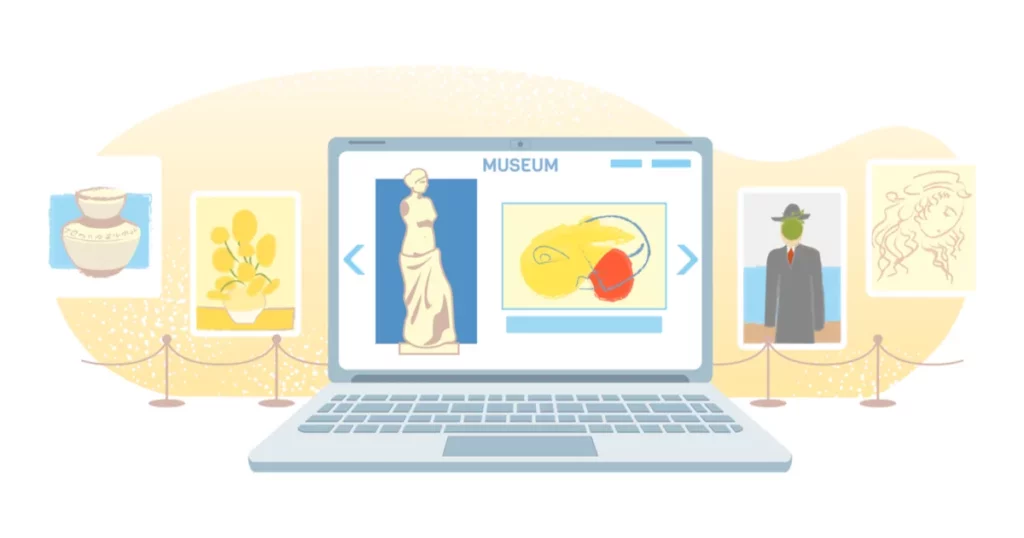 With virtual museum scavenger hunts, remote teams can take online tours through world-class museums and find specific items around the room. To make things easier, The Escape Game has already created scavenger hunt checklists you can use on your virtual visits to:
The Van Gogh Museum
The Getty
The British Museum
The National Museum of Natural History
and The National Air and Space Museum!
The checklists for each gallery give your team an opportunity to look at the paintings and historical artifacts around them with a closer, and possibly more appreciative, eye.
Scavenger hunt lists will ask you to complete various tasks. Some will ask you to count the number of objects per painting. Others will ask you to navigate the gallery and find small, seemingly unimportant details.
---
Get Your Free Game
The 3-Minute Non-Cringey Ice Breaker for Your Next Meeting
A ready-set-go game to run at your next fully remote or hybrid meeting without the hassle or added pressure of developing a team-building exercise yourself. Get it here →
---
The Benefits Of Virtual Team Building
Now that you know how virtual scavenger hunts work, why choose this activity for your team? The answer is to strengthen your team! Fun virtual activities, like museum scavenger hunts, lead to more connected teams and plenty of other team building benefits. Professionals with strong internal relationships feel a sense of belonging and that their position on the team is valuable.
A fun virtual team building activity can also reduce Zoom fatigue on your team, by allowing them to have fun on the computer together, rather than always focusing on stressful work projects.
---
The Bottom Line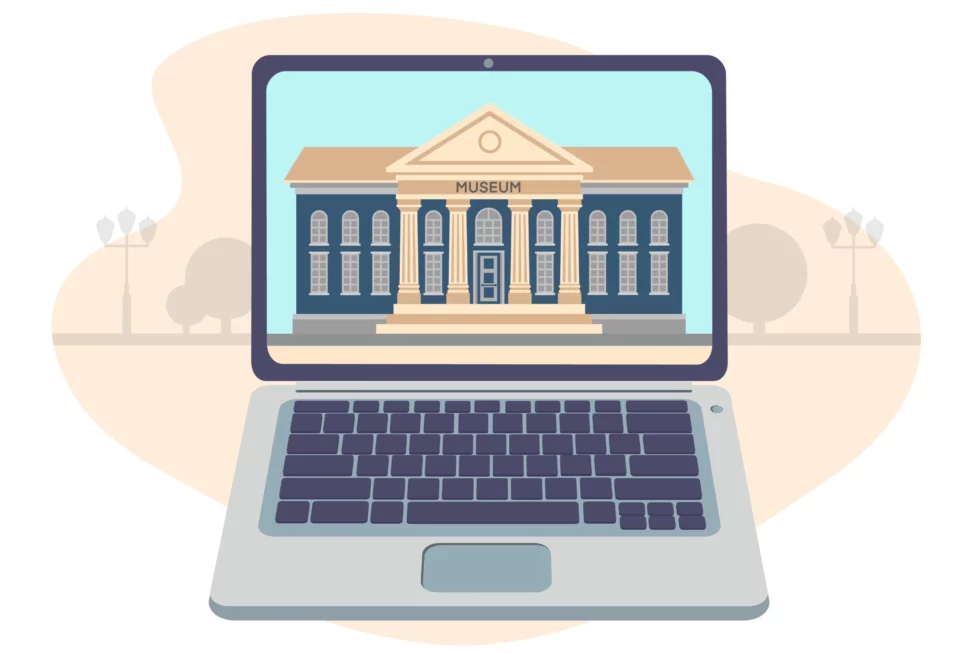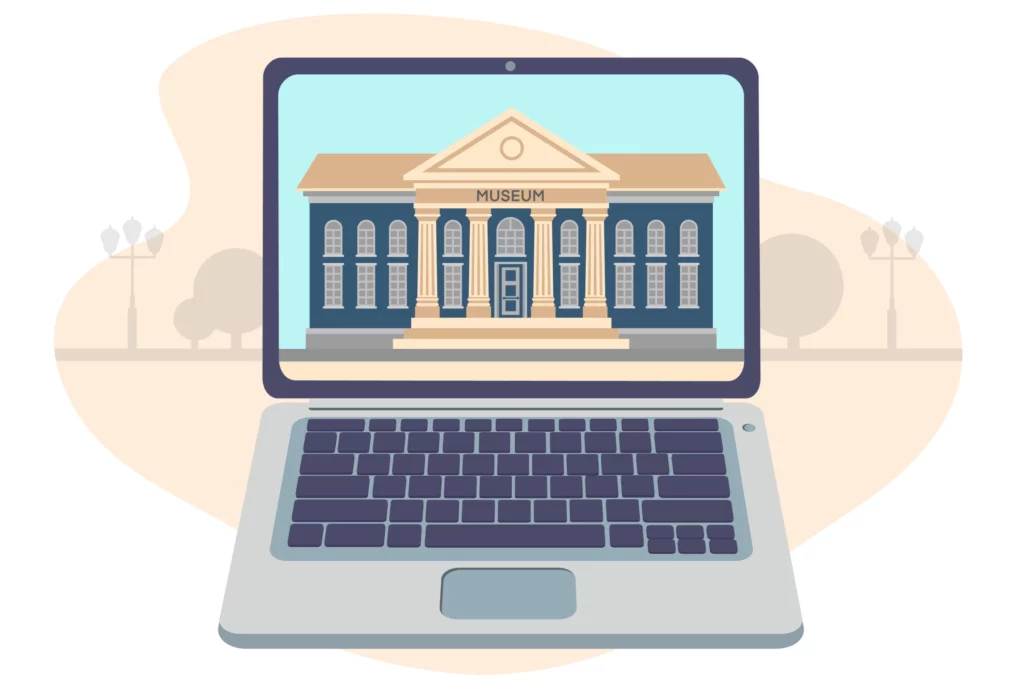 Virtual museum scavenger hunts are just one of many fantastic team building events that can bring your remote team together for a common goal. It's not only a fun activity but an enjoyable way to connect with people and create lasting bonds! Check out these awesome online team building games for Zoom to keep connecting your team! You can also find more virtual scavenger hunt options here!
---
Scavenger Hunt Checklists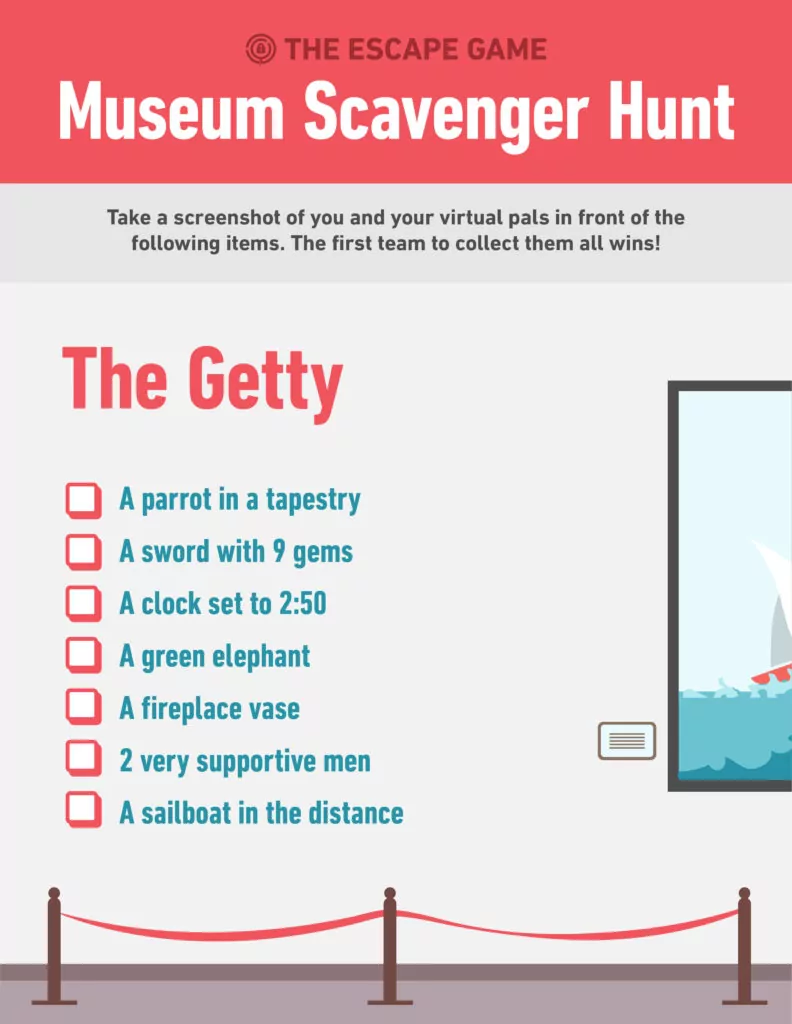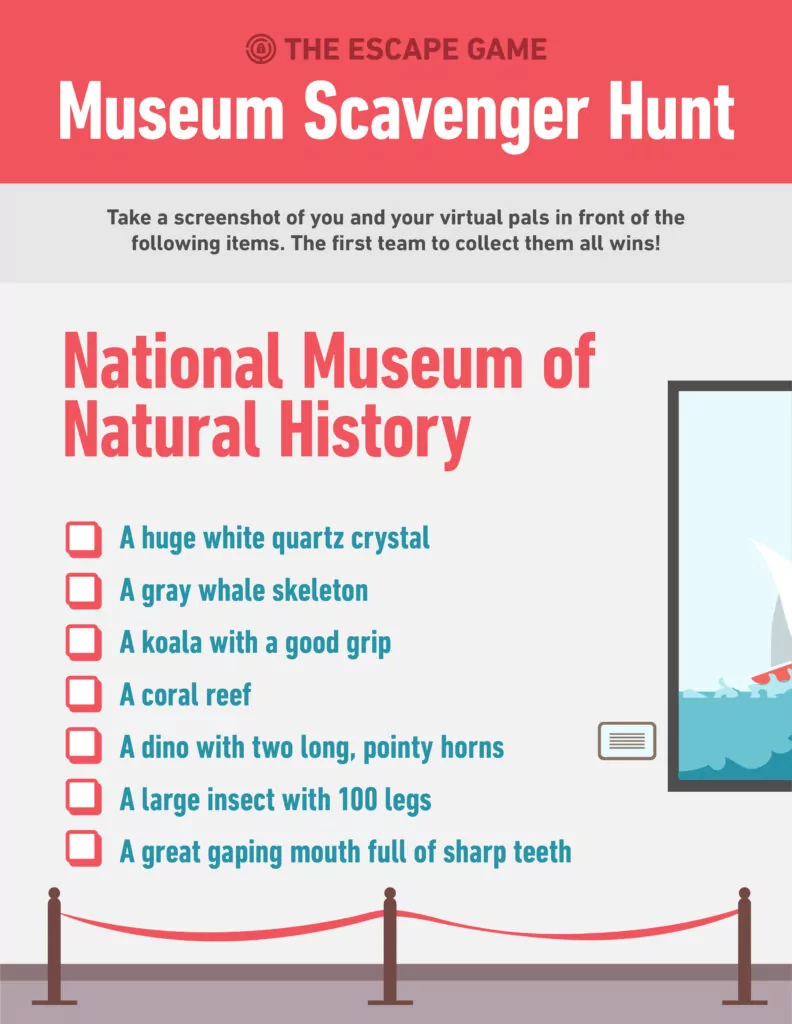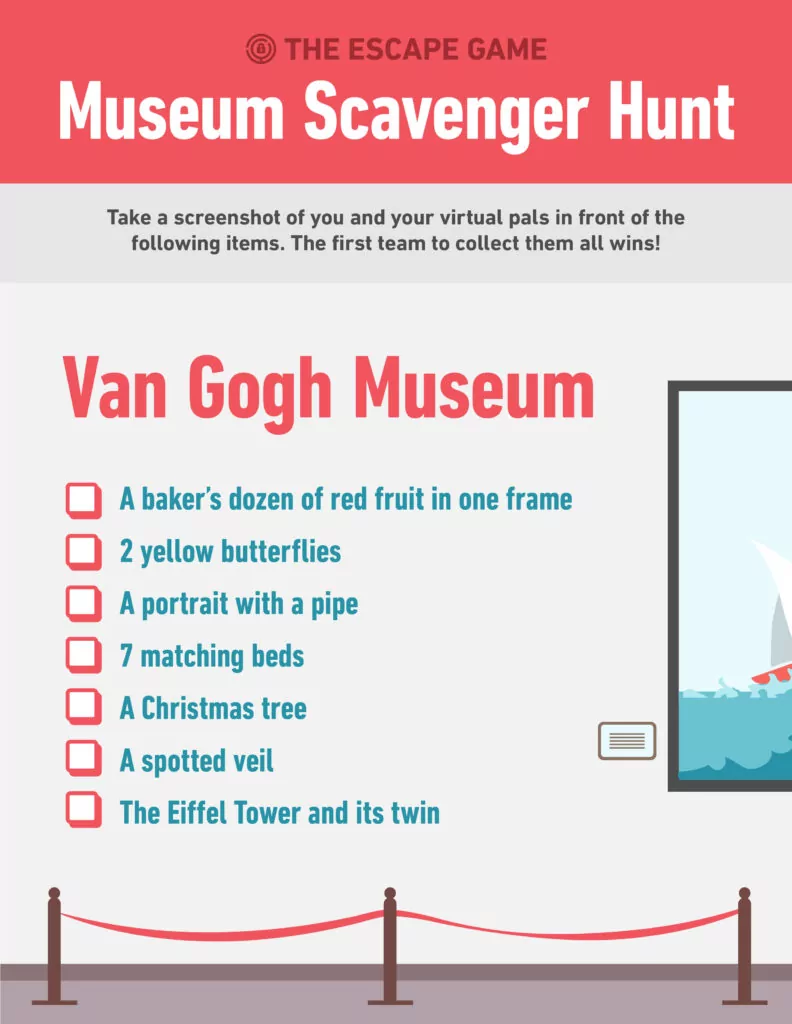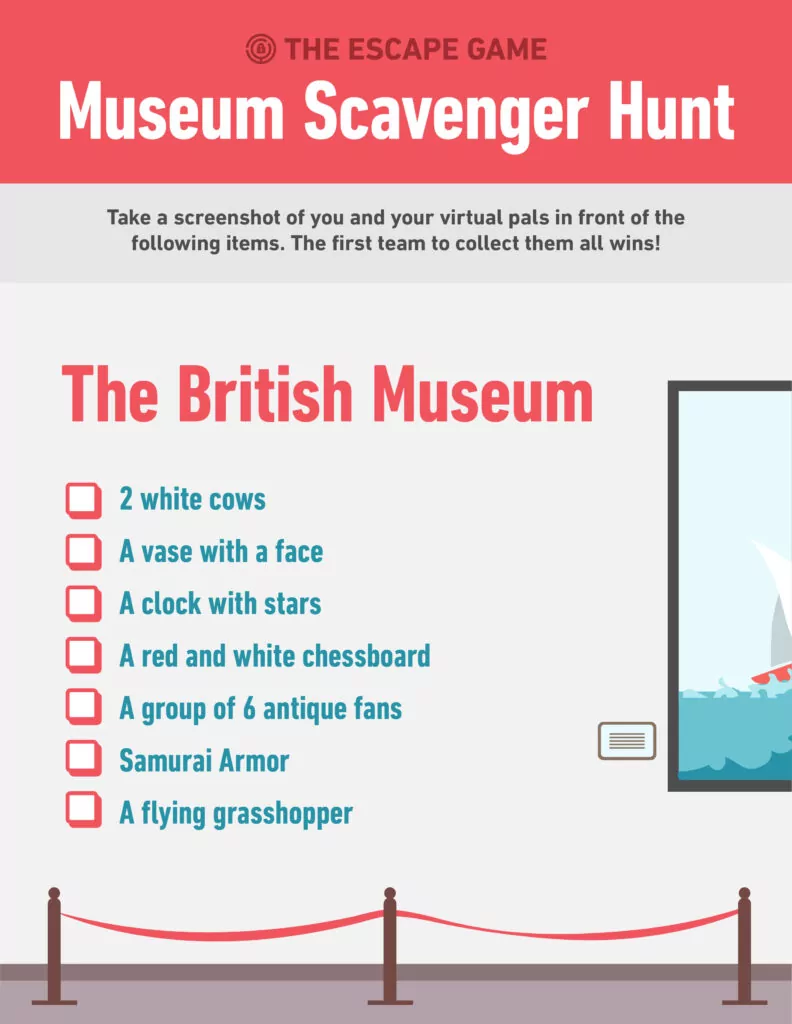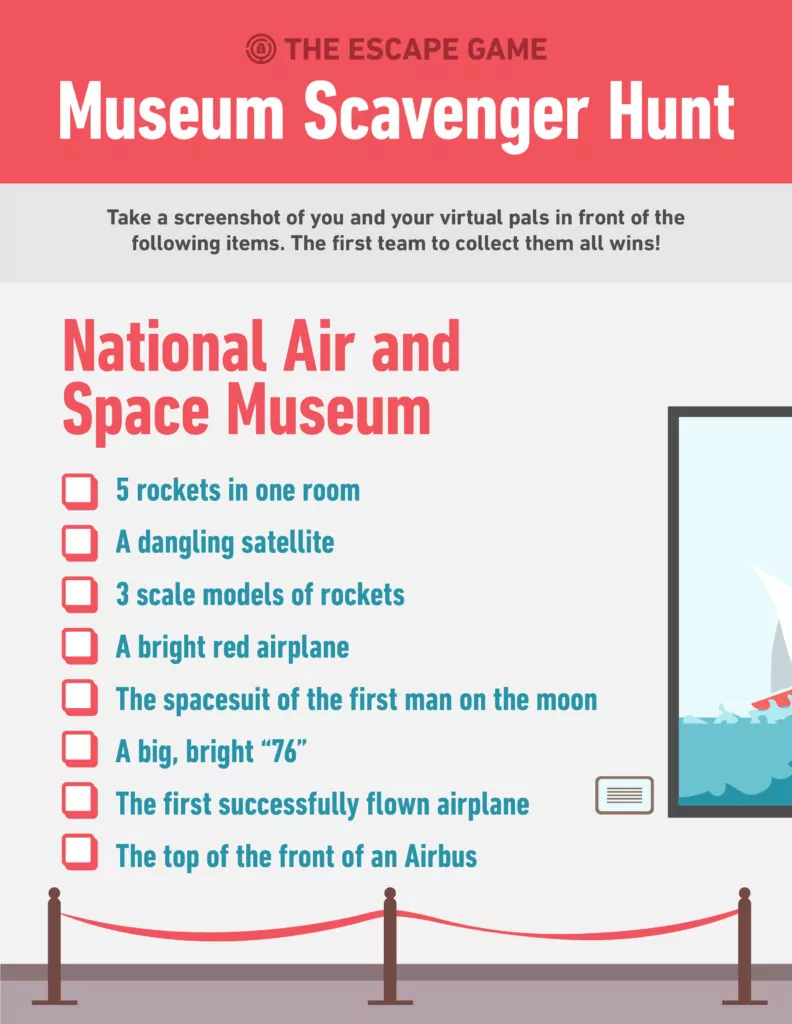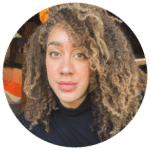 Anecia is a Nashville-based writer who believes in the power of team building. She writes a variety of content focused on creative corporate team building ideas, to help teams become more dynamic, unified, and successful.