The workplace looks different for everyone these days, but that doesn't mean that the need for healthy collaboration and teamwork has changed. In fact, most teams still need the motivation to be the best they can be due to today's circumstances. Sharing quotes is just one of many team building tools you can use to encourage and inspire your team.
We've created a list of team building quotes and divided it into five categories so you can quickly find ideas and inspiration for your team. Feel free to share these team building quotes occasionally through in-person meetings or around a virtual water cooler to help your team.
---
Get Your Free Game
The 3-Minute Non-Cringey Ice Breaker for Your Next Meeting
A ready-set-go game to run at your next fully remote or hybrid meeting without the hassle or added pressure of developing a team-building exercise yourself. Get it here →
---
Team Building Quotes on Leadership
Your team or workplace might have multiple leaders, which can be great for organizing large workgroups. Developing great leaders is vital to having a strong company culture. Here are 18 quotes on leadership to inspire team building.
"True leaders always practice the three R's: Respect for self, Respect for others, Responsibility for all their actions." – Anonymous
"A leader is one who knows the way, goes the way, and shows the way." – John C. Maxwell
"A genuine leader is not a searcher of consensus, but a molder of consensus." – Martin Luther King Jr.
"A boss has the title. A leader has the people." – Simon Sinek
"A person doing his or her best becomes a natural leader, just by example." – Joe Dimaggio
"The greatest leader is not necessarily the one who does the greatest things. He is the one that gets the people to do the greatest things." – Ronald Reagan
"Courage is what it takes to stand up and speak. Courage is also what it takes to sit down and listen." – Winston Churchill
"A leader takes people where they want to go. A great leader takes people where they don't necessarily want to go, but ought to be." – Rosalynn Carter
"Do not follow where the path may lead. Go instead where there is no path and leave a trail." – Harold R. McAlindon
"The strength of the team is each individual member. The strength of each member is the team." – Phil Jackson
"Great things in business are never done by one person; they're done by a team of people." – Steve Jobs
"There is no such thing as a self-made man. You will reach your goals only with the help of others." – George Shinn
"The ratio of We's to I's is the best indicator of the development of a team." – Lewis B. Ergen
"Keep away from people who try to belittle your ambitions. Small people always do that, but the really great make you feel that you, too, can become great." – Mark Twain
"Leadership is an invitation to greatness we extend by example." – Mark Sanborn
"When a leader takes responsibility for his own actions and mistakes, he not only sets a good example, he shows a healthy respect for people on his team." – Mike Krzyzewski
"It is literally true that you can succeed best and quickest by helping others to succeed." – Napoleon Hill
"Average leaders raise the bar on themselves; good leaders raise the bar for others; great leaders inspire others to raise their own bar." – Orrin Woodward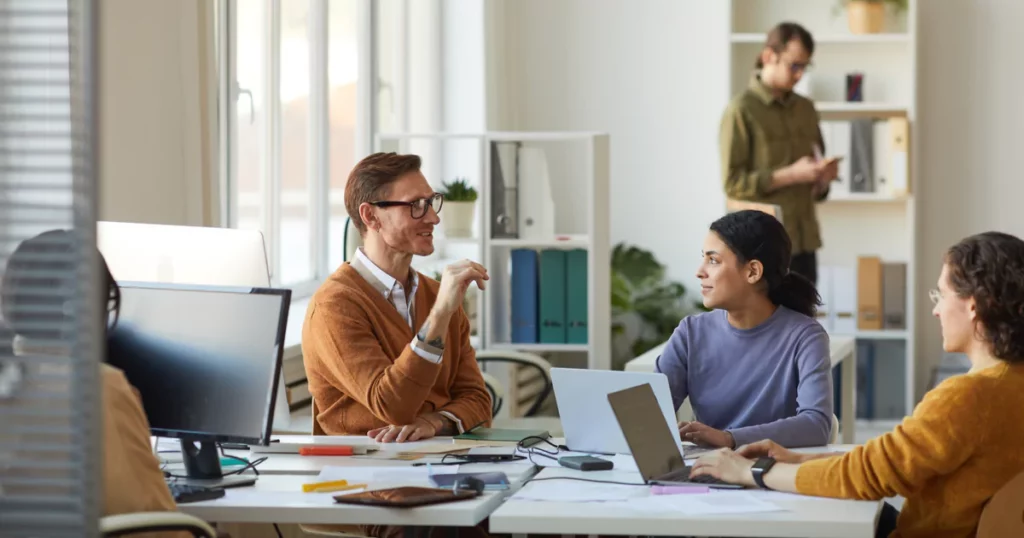 Team Building Quotes on Success
In a team setting, success is often a group effort. After all, teamwork makes the dream work! Here are 12 teamwork quotes to inspire your team as they take the journey to your common goal.
"What you do has far greater impact than what you say." – Stephen Covey
"Whatever you do, do it well. Do it so well that when people see you do it, they will want to come back and see you do it again…" – Walt Disney
"No one can make you feel inferior without your consent." – Eleanor Roosevelt
"Don't worry about being successful but work toward being significant and the success will naturally follow." – Oprah Winfrey
"It is impossible to live without failing at something, unless you live so cautiously that you might as well have not lived at all–in which case you fail by default." – J.K. Rowling
"Your ability to discipline yourself to set clear goals, and then to work toward them every day, will do more to guarantee your success than any other single factor." – Brian Tracy
"Success is not the key to happiness. Happiness is the key to success. If you love what you are doing, you will be successful." – Herman Cain
"Believe you can and you're halfway there." – Theodore Roosevelt
"Success seems to be connected with action. Successful people keep moving. They make mistakes, but they don't quit." – Conrad Hilton
"Talent wins games, but teamwork and intelligence win championships." – Michael Jordan
"The nice thing about teamwork is that you always have others on your side." – Margaret Carty
"A successful team is a group of many hands and one mind." – Bill Bethel
"A player who makes a team great is more valuable than a great player." – John Wooden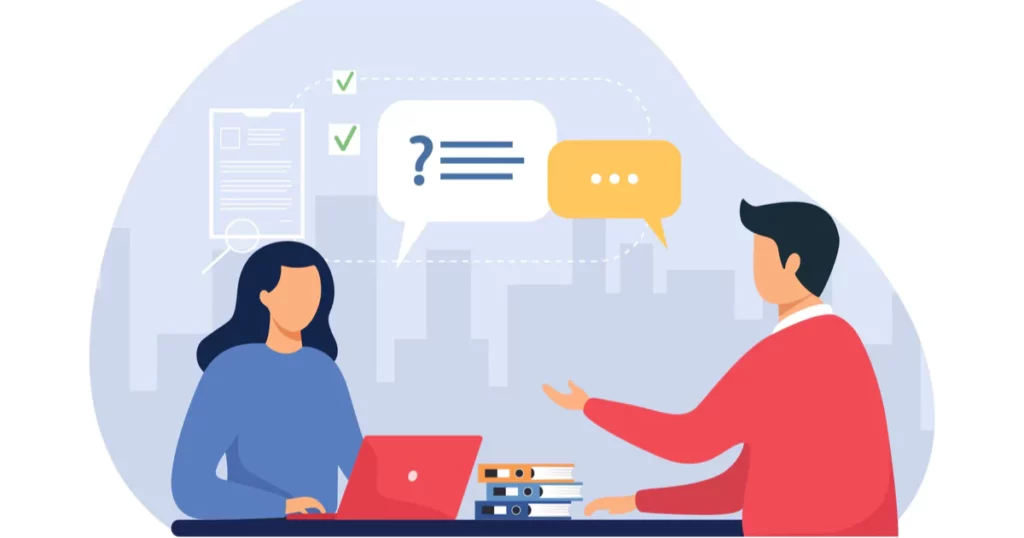 Team Building Quotes on Collaboration
Collaboration is the heart of teamwork. A great team typically has strong communication amongst team members combined with a culture of collaboration, even if personalities differ. Share these 17 quotes on collaboration to keep your team working together.
"I've learned that people will forget what you say, people will forget what you did, but people will never forget how you made them feel." – Maya Angelou
"Teamwork is the secret that makes common people achieve uncommon results." – Ifeanyi Enoch Onuoha
"Build for your team a feeling of oneness, of dependence on one another and of strength to be derived by unity." – Vince Lombardi
"Competition makes us faster; collaboration makes us better." – Author Unknown
"Collaboration allows us to know more than we are capable of knowing by ourselves." – Paul Solarz
"None of us is as smart as all of us." – Ken Blanchard
"It takes both sides to build a bridge." – Fredrik Nael
"Not finance. Not strategy. Not technology. It is teamwork that remains the ultimate competitive advantage, both because it is so powerful and so rare." – Patrick Lencioni
"You can do what I cannot do. I can do what you cannot do. Together we can do great things." – Mother Teresa
"If you take out the team in teamwork, it's just work. Now who wants that?" – Matthew Woodring Stover
"If everyone is moving forward together, then success takes care of itself." – Henry Ford
"Teamwork is the ability to work together toward a common vision. The ability to direct individual accomplishments toward organizational objectives. It is the fuel that allows common people to attain uncommon results." – Andrew Carnegie
"Alone we can do so little; together we can do so much." – Helen Keller
"No one can whistle a symphony. It takes a whole orchestra to play it." – H.E. Luccock
"The best teamwork comes from men who are working independently toward one goal in unison." – James Cash Penney
"It takes two flints to make a fire." – Louisa May Alcott
"The way a team plays as a whole determines its success. You may have the greatest bunch of individual stars in the world, but if they don't play together, the club won't be worth a dime." – Babe Ruth
"Unity is strength… when there is teamwork and collaboration, wonderful things can be achieved." – Mattie Stepanek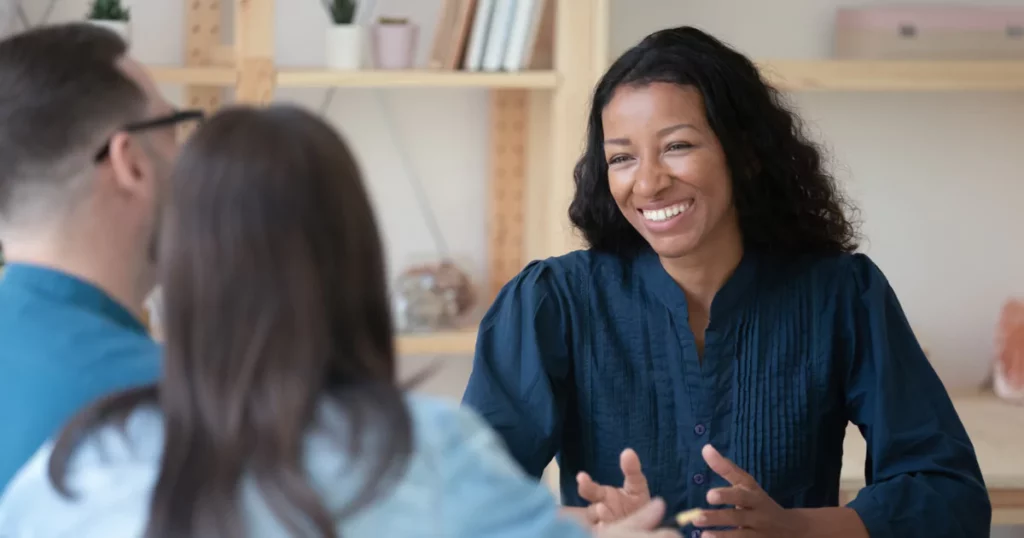 Team Building Quotes on Determination
Teamwork takes determination, so we've gathered nine quotes to help your team get through the muck and to keep them committed through the end.
"A small body of determined spirits fired by an unquenchable faith in their mission can alter the course of history." – Mahatma Gandhi
"The ultimate measure of a man is not where he stands in moments of comfort, but where he stands at times of challenge and controversy." – Martin Luther King Jr.
"To embark on the journey towards your goals and dreams requires bravery. To remain on that path requires courage. The bridge that merges the two is commitment." – Dr. Steve Maraboli
"When something is important enough, you do it even if the odds aren't in your favor." – Elon Musk
"A dream doesn't become reality through magic; it takes sweat, determination, and hard work." – Colin Powell
"If people are doubting how far you can go, go so far that you can't hear them anymore." – Michele Ruiz
"Never let the odds keep you from doing what you know in your heart you were meant to do." – H. Jackson Brown
"Success in life comes when you simply refuse to give up, with goals so strong that obstacles, failure, and loss only act as motivation." – Anonymous
"A river cuts through a rock not because of its power but because of its persistence." – Jim Watkins
"Never doubt that a small group of thoughtful, committed citizens can change the world; indeed, it's the only thing that ever has." – Margaret Mead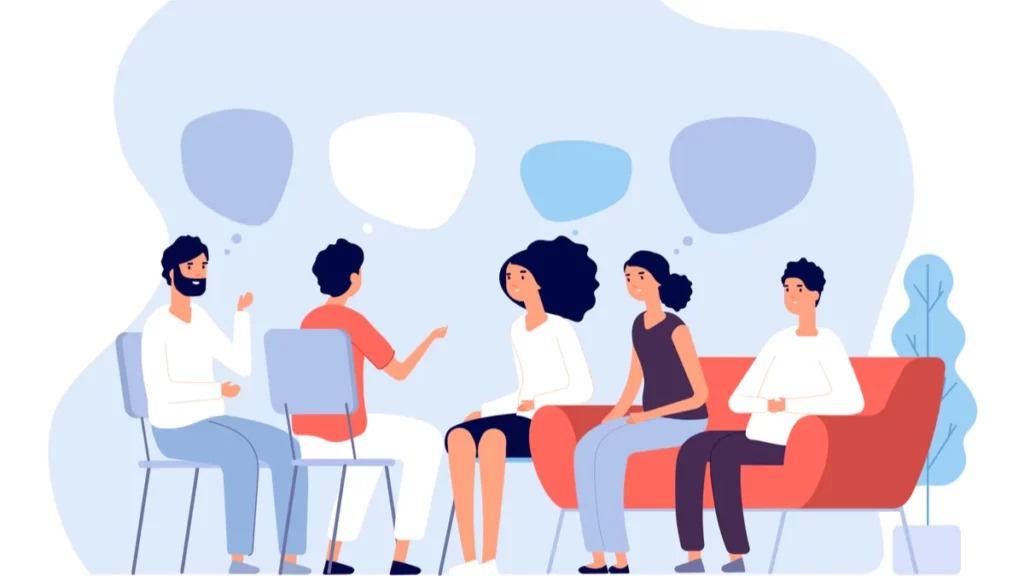 Team Building Quotes on Motivation
Sometimes your team needs the right infusion of motivation to keep pushing through difficult times. Here are 18 quotes on inspiring your team.
"Nothing is impossible. The word itself says 'I'm possible'!" – Audrey Hepburn
"If you want to build a ship, don't drum up people together to collect wood and don't assign them tasks and work, but rather teach them to long for the endless immensity of the sea." – Antoine de Saint Exupéry
"Don't downgrade your dream just to fit your reality. Upgrade your conviction to match your destiny." – Stuart Scott
"Don't focus on the pain, focus on the progress." – Dwayne Johnson
"It always seems impossible until it's done." – Nelson Mandela
"You are never too old to set another goal or to dream a new dream." – C. S. Lewis
"The way I see it, if you want the rainbow, you gotta put up with the rain." – Dolly Parton
"Don't be afraid. Be focused. Be determined. Be hopeful. Be empowered." – Michelle Obama
"You are allowed to be both a masterpiece and a work in progress." – Sophia Bush
"Just believe in yourself. Even if you don't, pretend that you do and, at some point, you will." – Venus Williams
"Act as if what you do makes a difference. It does." – William James
"You can never cross the ocean until you have the courage to lose sight of the shore." – Christopher Columbus
"Our greatest weakness lies in giving up. The most certain way to succeed is to try just one more time." – Thomas Edison
"The struggle you're in today is developing the strength you need for tomorrow." – Robert Tew
"If you can laugh together, you can work together." – Robert Orben
"Individually, we are one drop. Together, we are an ocean." – Ryunosuke Satoro
"Motivation is everything. You can do the work of two people, but you can't be two people. Instead, you have to inspire the next guy down the line and get him to inspire his people." – Lee Iacocca
"You can't force your will on people. If you want them to act differently, you need to inspire them to change themselves" – Phil Jackson
"When we all help one another, everybody wins." – Jim Stovall
Whether your team works together in-office, virtually, or in any hybrid model, these teamwork quotes should get everyone on the same page and inspire them to do their best work. 

Need more guidance on team building? Start your booking now.