11 Steps to Effective Virtual Onboarding and Tips to Make It Fun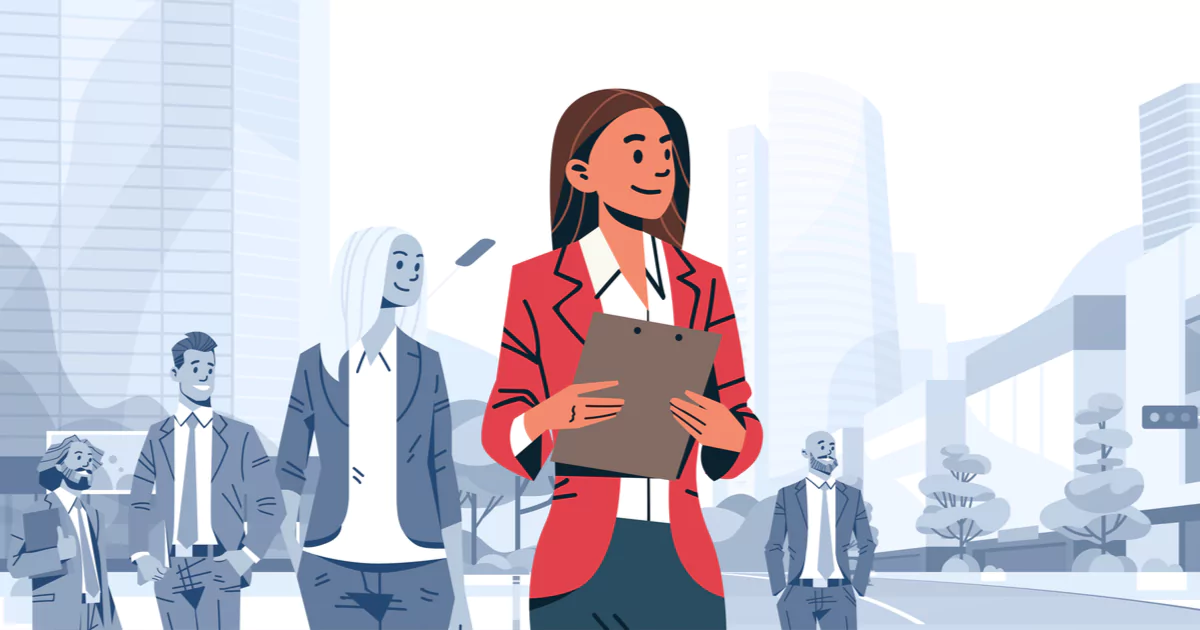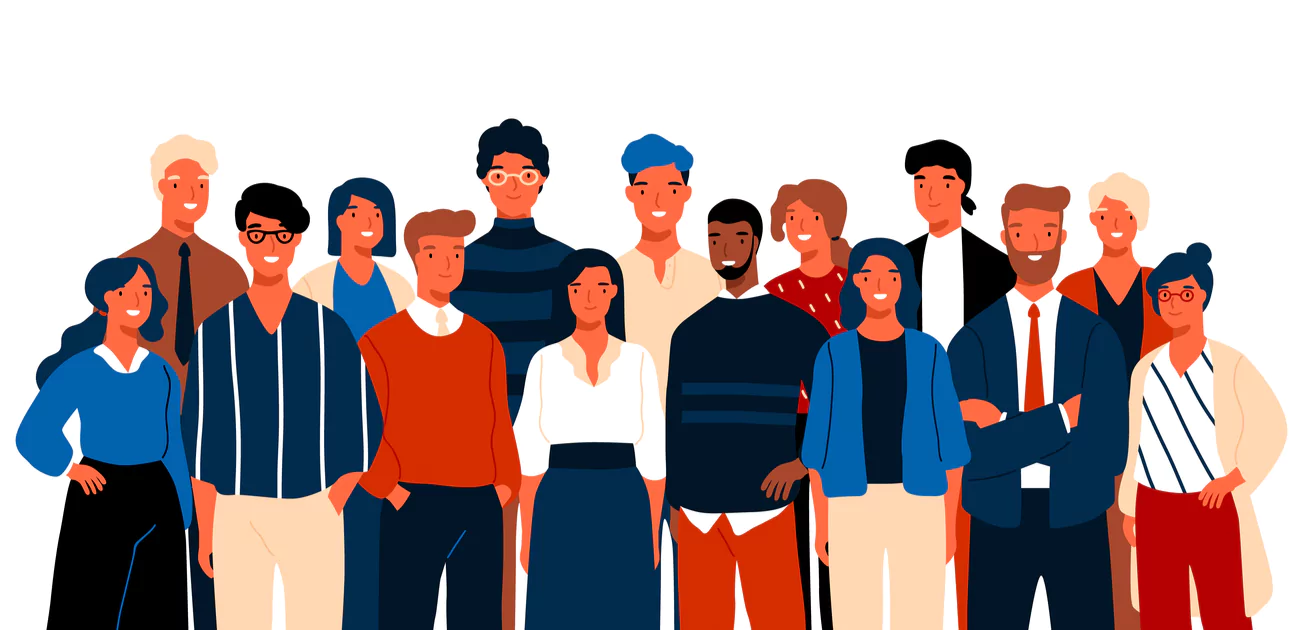 6 Quick Steps to Smooth Virtual Onboarding by Lee Cockerell
At Walt Disney World, we put on the most magical show on earth every day. Every cast member has a role to play in the show, so we are deliberate with how we onboard new people. You would never put someone unprepared on stage for a Broadway performance. At Disney, we don't let someone walk on stage for our show in front of guests unless they are ready. 
After our onboarding process at Walt Disney World, Cast Members are ready to go. They are excited and enthused about getting in front of guests. Each Cast Member knows their role in the show, and they understand their purpose is to make sure every guest has the most wonderful time of their life. 
Onboarding can be a little more challenging for remote workers. With remote onboarding, you have to do a few things to make sure every new employee feels connected, has clarity in what to expect from you, and understands what you expect from them. It's also essential to ensure everyone goes through the same onboarding process. This will bring consistency and lead to fewer issues and less bad behavior. Clarity keeps people out of trouble. 
To make your onboarding experience better for you and remote workers, I've outlined some steps you can follow to ensure your onboarding process leads to remote workers who are excited to be part of your team and accepted into your company culture. 
1. Make a List of Everything You Want Them to Know
Before you onboard a remote employee, list everything you want them to know. Get it all in there; attendance, continued learning, expectations when you need to take on new assignments, policy on payroll, time off, due dates, promotion opportunities, time of day they need to be available. Any question a new employee may have should be on the list. 
When you think you have a complete list, reach out to people in other departments. Ask the manager in marketing what every new employee should know. What should the new employee know about what we tell the marketplace about our products?
Then ask the finance manager. What should they know about budgeting and reporting? What does Human Resources want them to understand about the workplace environment? What does Sales want them to know about the questions they may get from customers?  
Keep going down the list; Purchasing, Public Relations, the IT department. Let everyone know you want to have the best onboarding process possible. It would help if you had input from every department. No matter what department you are bringing a new employee in, every other department should have some input into what they want new employees to understand. 
What are the phone numbers they call for each department? When do they get paid? How do they get paid? Think of everything a new employee may want, even if they don't realize they need to know it yet and get it on this list.
2. The Onboarding Meeting
Don't create an onboarding department or have the Human Resources department handle onboarding all new employees. Onboarding meetings should be done by the department they are going to work in, if not by the head of the department. With your team working remotely, this will help build rapport and strongly clarify expectations from the supervisor.
Treat the first onboarding meeting as you would if they were right in front of you. Nothing should change because you are meeting virtually. Begin by explaining precisely what will occur in the meeting. "In the next hour, we will cover the basics of everything you need to know as you begin working with us."
Then work down the list you created. Make sure you cover every point on your list. Be open to questions along the way and offer more time at the end for conversation. The purpose of this meeting is, so people will know what they are walking into and what they are signing up for. By the time the meeting is over, they should know how they should dress (yes, there should be clarity about the dress code with remote workers. If it is casual all the time, make sure they know. If they need to wear a collared shirt for virtual meetings, they need to know.)
When I joined the Army, I knew what they expected of me on the first day. There was no doubt about how I should dress, behave, and when and where they expected me to be. You want the same level of clarity with this first meeting. 
Provide the list you have compiled to give them a chance to review and ask questions. Let them know you are responsible for how the meeting goes. If you didn't tell them something they need to know, that's on you. If they didn't ask about something that wasn't clear, that's on them. 
As the new employee's supervisor, you are as responsible for their performance and success as they are. This first meeting is your chance to let them know everything expected of them, how to be successful, and what they should not do. 
Record the first meeting and make it available to new employees. Make the video recording and transcript available to reference whenever they need to.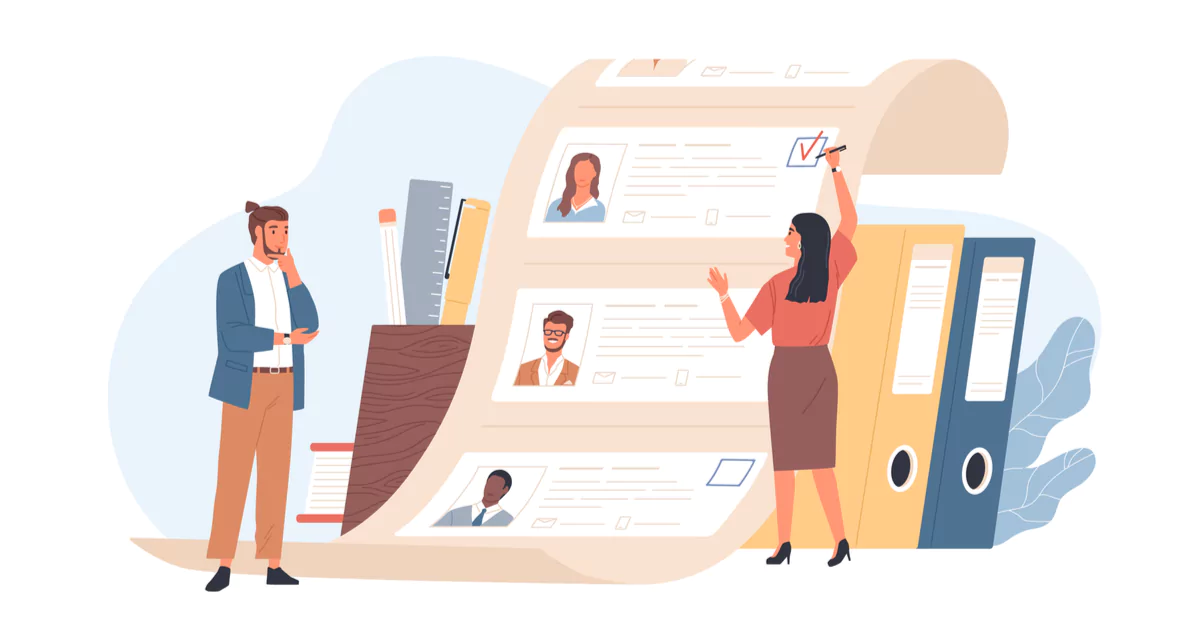 3. Use Videos to Enhance the Experience
Showing videos can capture the excitement about the organization and highlight the emotional side of the work. Share stories about people who have gotten ahead. If you have a classic story about Mary, who started in the mailroom and worked up to vice-president, capture it as a video. Videos can clarify expectations for performance and culture and build enthusiasm for being a part of what you are doing. 
Pre-recorded videos can be your chance to pass on information about the company, the impact on customers, and what kind of culture you have. Keep your videos short, informative, and give some inspiration for getting started. Consider these videos as a replacement for the office tour they may have gotten if they were an on-site employee.
The 3-Minute Non-Cringey Ice Breaker for Your Next Meeting
A ready-set-go game to run at your next fully remote or hybrid meeting without the hassle or added pressure of developing a team-building exercise yourself.
4. Introduce New Employees to the Rest of the Team
Take time to introduce a remote employee to the rest of the team. It may take two or three weeks and several different calls, but give them the chance to meet people and say Hello. It provides the rest of the team an opportunity to welcome them and show appreciation for them being on the team. 
If there are situations where it will take longer for the new employee to meet them, make sure they get a photo and information about people they need to know. For example, "here is Jane Meyer. She is the head of marketing. Here is her phone number and email address. Jane knows you are new to the team, and you can reach out to her whenever you have a question about marketing."
Let the new employee know that no one will be surprised to get a call or email from them, no matter their role with the company. Everyone knows you have joined the company and will be happy to answer your call and help you do your job. 
You need to make sure everyone else knows when you have added a new team member. Set a standard where everyone on the team gets an email announcing a new employee. You will find many people take it upon themselves to reach out on their own to welcome people to the team.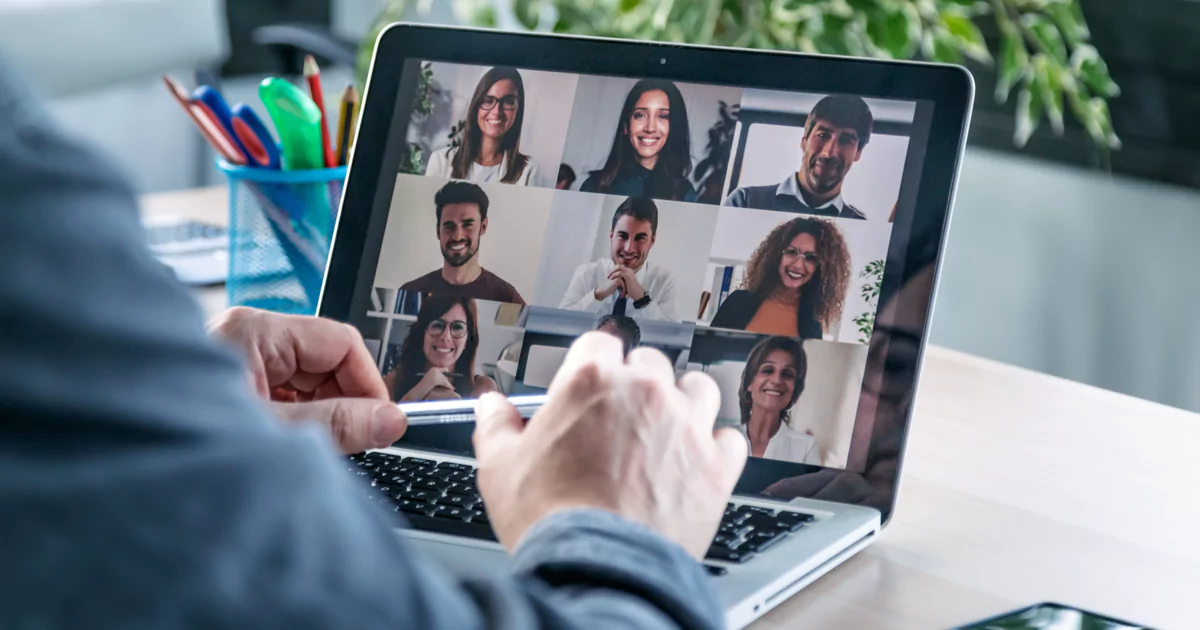 Even though you have onboarded someone who will work virtually, don't keep the relationship virtual. From the beginning, take time to make the relationship physical. 
In the first week, remote workers should get at least one package from you. First, they should get something special welcoming them to the team. Send them a gift card to take their spouse out to dinner to celebrate joining your team. Send them some company items, too. A sweatshirt, a backpack, or whatever. 
 Second, send them everything they will need to perform their job. Don't rely on them to take care of this on their own. If they need a computer or any equipment, send it so they can have it ready on the first day. Send office supplies, a webcam, a physical phone directory…you know what items a remote worker will need to be successful and get to work on the first day. Don't make them wait.
Put the finishing touches on a great onboarding process with a message directly from the top. When a new remote worker is added to the team, have the CEO record a personal message welcoming them to the team. 
A short two-minute video, "Hello, Cassie, I'm Lee Cockerell. Welcome to the team. We're so glad to have you hear. This is a fun place to be, and we have a great culture and have a lot of fun while getting our work done."
You have one chance to onboard a remote worker the right way. There are so many opportunities to make a great first impression. If you follow these steps, remote workers will have clarity, direction, and enthusiasm for their work on the first day.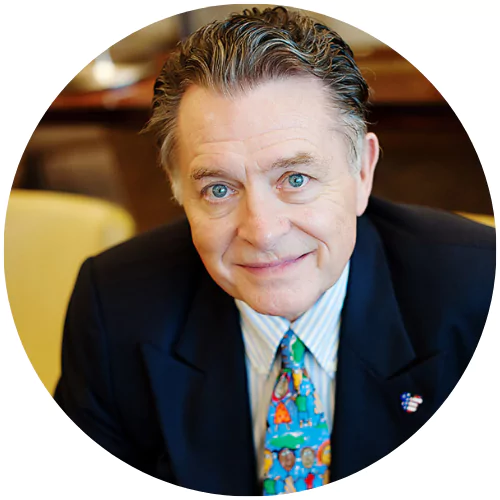 More on Virtual Onboarding from Team Building Hub
What Is Virtual Onboarding?
Onboarding is the process of integrating your new employees into the company by providing them with the resources they need to be productive. Onboarding is also how you make your new employees feel welcomed by the team and excited to be part of your company. The virtual employee onboarding process is identical to the in-person process except that it's conducted online over video conferencing tools, like Zoom, Microsoft Teams, or Google Chat.
Unlike an employee orientation, virtual onboarding is focused more on human interaction and not on paperwork and training. The process includes more than just your HR department. Existing employees, managers, team members, IT personnel, and other relevant staff participate in virtual onboarding too. 
Effective virtual onboarding includes: 
welcoming your

new hire

and familiarizing them with your company's mission and culture

developing interpersonal relationships with colleagues 

reviewing  role responsibilities and performance expectations 

providing them with sufficient training and tools to reach performance goals

showing them how to navigate the company's structure

offering them networking opportunities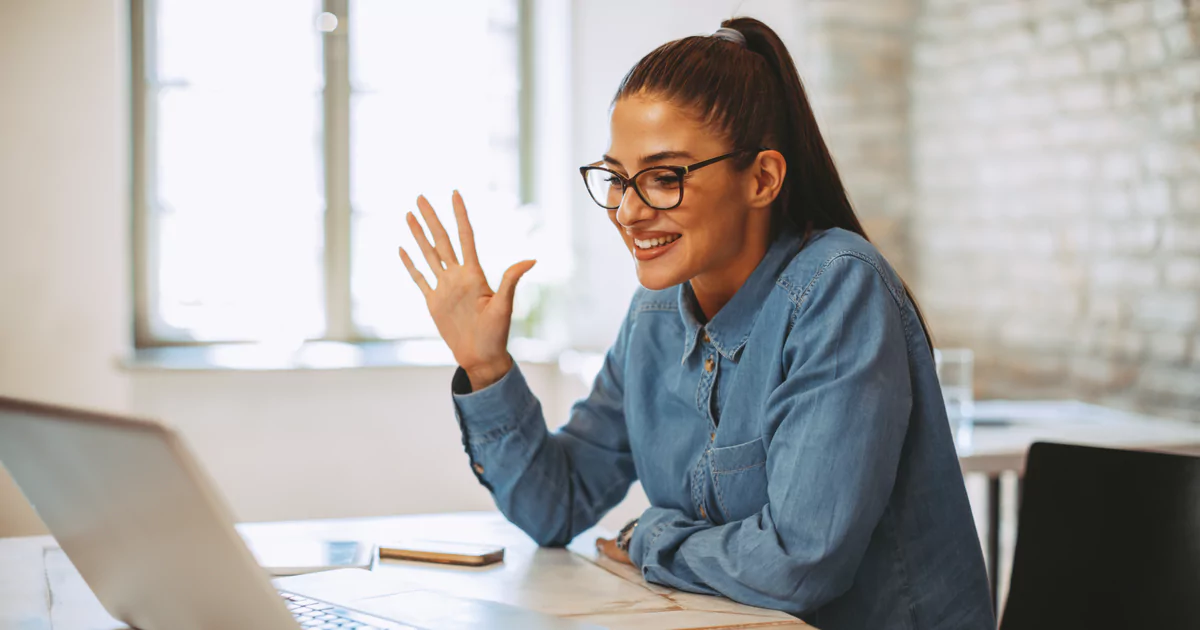 Is Virtual Onboarding Effective?
There's been a great deal of research into the effectiveness of onboarding and the results are telling. Having a strong onboarding process can dramatically improve the retention of new hires, increase their performance, augment their productivity, and enhance their engagement. 
Productivity and Performance
According to a study commissioned by Glassdoor, companies with a solid onboarding process experienced greater new employee productivity by over 70%. Another study showed that new employees had 62% higher time-to-productivity ratios. Moreover, 77% of new hires met their first performance goals. After one month on the job, 92% of new employees felt like productive members of the company.
Retention
The impact on retention rates from the use of onboarding is impressive. The aforementioned Glassdoor study also demonstrated that onboarding improved new hire retention by 82%. Forbes reports that one study found that employees who received formal onboarding from their company were 58% more likely to still be with that company after three years. Harvard Business Review maintains that the key to new hire retention is more onboarding time.
Engagement
A Harris Poll on behalf of CareerBuilder showed that new employees who receive onboarding are 49% more engaged. One study found that 54% of companies with an onboarding program reported higher employee engagement and another study concluded that having a comprehensive onboarding program can lead to better new employee engagement and improved team culture.
When done right, the benefits of virtual onboarding are substantial. This is why companies like Netflix, Google, Twitter, and LinkedIn, invest so much in creating a superior onboarding process!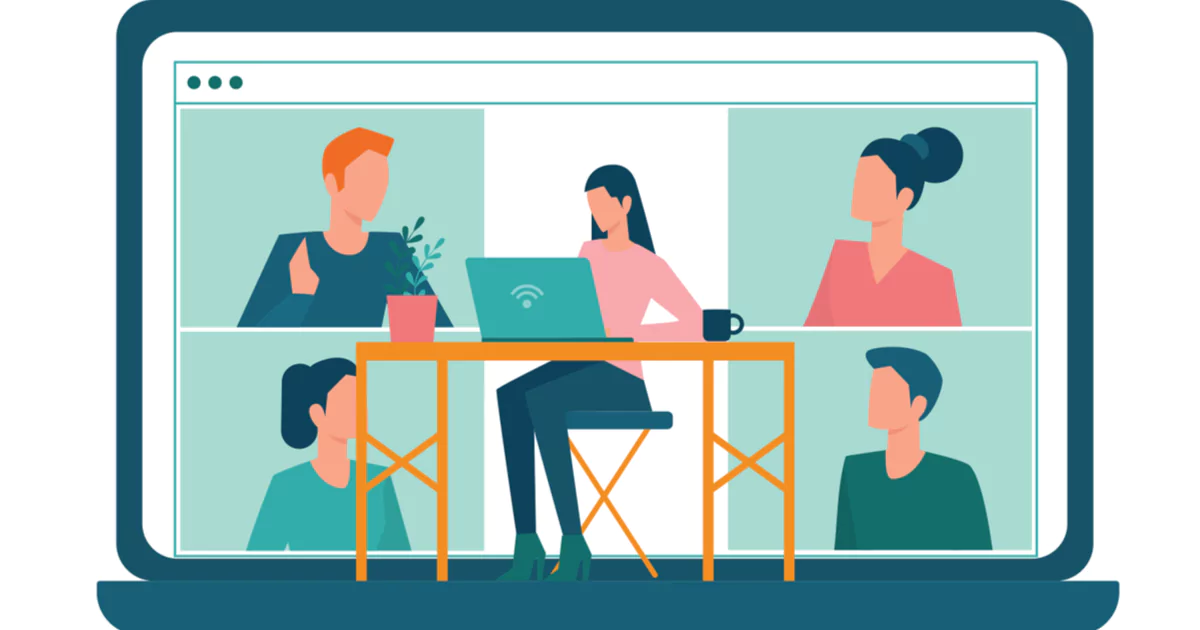 How Is Virtual Onboarding Done?
It's unlikely you'll be able to cram comprehensive virtual onboarding into one day, nor even a week. An effective virtual onboarding process will help your new employee embrace the company's vision, adapt to the company culture, and understand their role and how it fits into the company as a whole. Also, new hires must receive adequate training. This process can take weeks if not months! 
A strong virtual onboarding process should last for at least three months and extend for as long as a year. Considering how much there is to accomplish during the process, plan for at least a month, as anything less than a month can harm retention rates. You can go the extra mile by continuing some activities beyond three months, especially one-on-ones with team leaders and team building activities, which are beneficial to the entire team. 
Here are the 11 steps that make up effective virtual onboarding.
Step 1. Reach Out Before Day One
Activities conducted prior to an employee's first day are sometimes called "pre-boarding". They are just as essential as activities that start on your new hire's first day. For some, the silence between being hired and the first day on the job can cause anxiety or feel awkward. Making contact before the work begins will put your new hire's mind at ease. Send a friendly email or call them to say welcome to the company. 
For a pre-boarding team welcome, have the team make a short video where each member introduces themselves. This way your new hire will recognize them on their first team Zoom gathering. No time for a video? Consider having the team send a light-hearted or funny greeting card through snail mail! 
Step 2. Create An Agenda
Since onboarding is much more than spending a day touring the office and filling out forms, it's imperative that you create an agenda for what lies ahead for not just your new hire, but you and even your team. An excellent virtual onboarding program is much more than a typical employee orientation. The agenda should include introductions, training sessions, virtual team meetings or company-wide events, virtual onboarding games, and downtime. As you think about your agenda, keep a virtual onboarding checklist to make sure to schedule all necessary activities. Save time creating an agenda by using a customizable virtual onboarding template. Here are some sample templates to check out!
One virtual onboarding tip is to keep the agenda diverse to avoid Zoom fatigue. Schedule team lunches, one-on-one meetings, training sessions, and fun virtual onboarding activities. Include downtime as well so your new hire can catch their breath!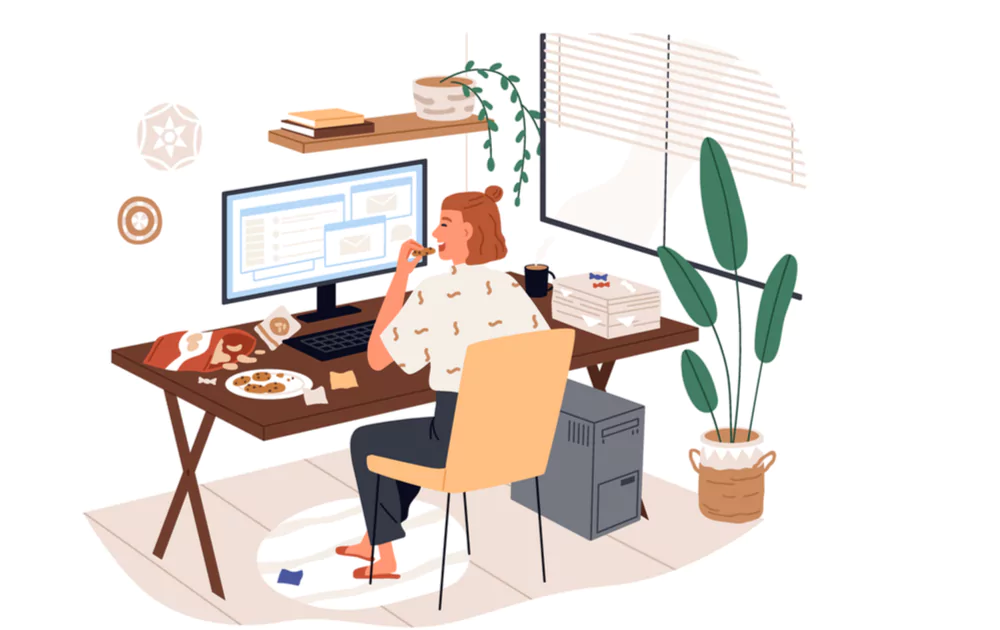 Step 3. Send A Welcome Pack
Send a physical welcome pack! Remote workers miss out on the pleasure of picking out nice pens from the supply closet. They don't get to enjoy office kitchen snacks or the candy bowl at the reception desk. Send them a curated box with goodies that bring the office to them! Popular in-house swag bag gift options include company-branded pens, t-shirts, mugs, tumblers, and notepads. There are also companies like Snacknation that create customizable gift bags and boxes that you can send to new employees.
Step 4. Complete New Hire Paperwork
Taking care of the basics before your new hire's first day is one of several virtual onboarding best practices. If you have an HR department, they should email all paperwork, such as paycheck and tax documents, forms for health insurance and retirement plans, and other company policies. 
A benefit of virtual onboarding is that paperwork is completed online with fill-in documents and electronic signatures. This gets the boring part of day one out of the way and lets your new employee jump right into the swing of things!
Step 5.  Provide Needed Technology
Before the virtual onboarding process can begin, your new hire must have all the hardware needed to operate remotely. Supply them with company-issued laptops and other hardware prior to their first day. Send these items after IT installs any necessary tech and collaboration software. 
Schedule a virtual orientation between your IT department and your new hire to go over the basics and ensure everything is working. This should be the first meeting on your new hire's first day since the rest of their day is dependent on functioning technology to communicate virtually. Tech problems early on can throw a wrench into the great virtual onboarding activities you've planned! 
Step 6: Assign A Virtual Buddy
A crucial part of virtual onboarding and the new hire experience is implementing a virtual "buddy" system. Virtual buddies make introductions, provide answers to questions that won't be found in the employee manual, and act as a general resource for new employees. Having a virtual buddy improves new employee satisfaction and boosts their productivity.
Microsoft's onboarding buddy system has been enormously successful. 23% of new hires who were part of the virtual buddy system reported feeling a greater sense of satisfaction with the onboarding experience than those not part of the program. One study showed that 56% of new hires want a buddy, so how can you refuse them?
Current employees also benefit from work buddy relationships. Being a virtual buddy allows experienced employees to gain fresh perspectives. It also is an excellent leadership development activity!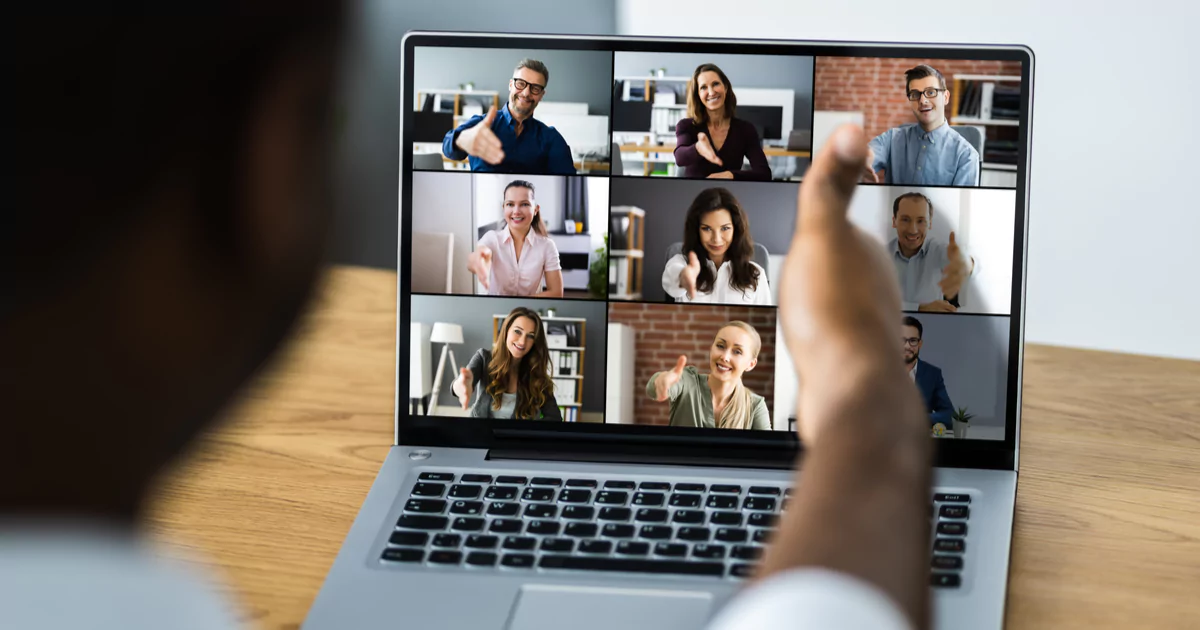 Step 7: New Hire Announcement
While you've been focusing on your new employee's arrival, you may have forgotten to tell the team they have a new member joining them! Request team members to be available for activities on the new hire's first day and perhaps later on in the week as well. It's also a great idea to give a little background on your new hire, where they are joining from, and what they'll be doing for the team. The more information you can provide your current team, the better integrated a new employee can feel.
Step 8: Day One 
Keep it simple! If you plan for a month of virtual onboarding (as you should) you will have plenty of time to reach the goals that onboarding seeks to achieve. Structure your new remote hire's days around shorter sessions (between 30-90 minutes), as this allows them time to digest the huge amount of information they're receiving and to retain it longer. An example first day might look like this: 
Virtual meeting with IT to go over passwords, credentials, etc.

One-on-one with their team leader or manager to go over job responsibilities, performance expectations, and the agenda for the week

Team Welcome and Ice Breaker activity

Meet with Virtual Buddy

Virtual lunch with the team

Brief downtime 

Company orientation presented by select department heads

Video training on company culture

End of day check-in with virtual buddy 
Step 9: Week One
The rest of the week should build on your new hire's first day by incorporating new activities. The goal is to engage your new hire by alternating training and busy work with virtual team building activities. The following are recommendations to keep the onboarding process running smoothly.
Continue one-on-ones. 

Assign their first task.

Include a time for a touch base with their virtual buddy. 

Schedule a variety of fun virtual activities.

Add in

virtual coffee breaks

with different colleagues. 

Provide downtime along with a list of online information to review to learn about the company. 

Have another team lunch or two.

Meet with human resources for a Q&A.

Attend meetings with relevant departments.

Begin training. Use videos and other interactive tools rather than written materials to maximize engagement. If possible, arrange for virtual job shadowing.

End the week with a

virtual happy hour

!
Step 10: Gather Feedback
Give your new hire the chance to tell you what's working and what's not. Solicit feedback on their experience by sending virtual onboarding survey questions. Include both a section with a rating scale and a section for comments. Asking new employees for their feedback on their onboarding experience shows you value their thoughts. You can use what you learn to adjust elements of your virtual onboarding program so that with every new hire the process improves! 
Step 11: Continue The Onboarding Process
The first 90 days after your new hire starts are critical as statistics show that 20% of all employee turnover happens in that period of time. You should seriously consider continuing the virtual onboarding process for up to six months or more, as a third of new employees leave their job after about six months! 
If you choose to wind down the onboarding process sooner than later, it is imperative to continue one-on-one meetings with team leaders. A LinkedIn survey of 14,000 global professionals found that 72% of respondents said that the most important aspect of the onboarding process was having one-on-one time with their team leader or manager.
Whenever you decide to conclude the virtual onboarding process, be sure to hold a virtual party celebrating your new hire's success as a valued member of the company!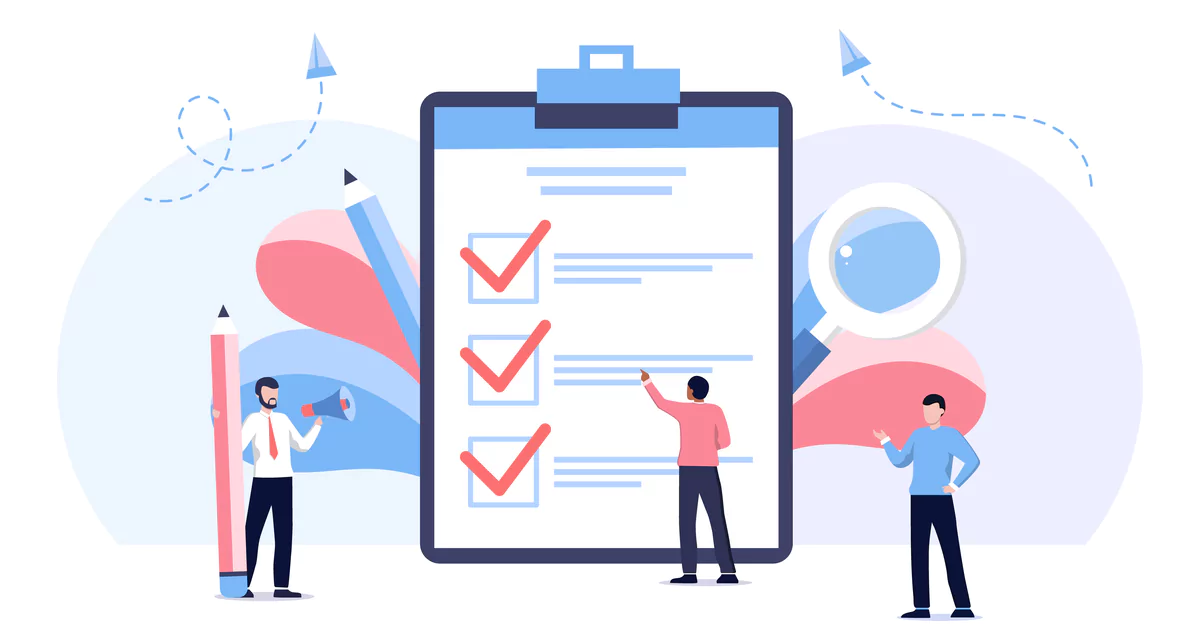 How To Make Virtual Onboarding Fun
Virtual onboarding is the first opportunity for new hires to begin the bonding process with their team. Engaging in virtual onboarding games injects some laughter into the onboarding process and helps your new hire feel relaxed during the first weeks on the job.
Here are 12 fun virtual onboarding ideas that recreate the kind of in-person energy that new remote hires are missing out on.
1. Virtual Team Lunches
During your new hires' first week, schedule team lunches. Encourage team members to avoid shoptalk. Virtual lunches are a time to talk about non-work topics like the latest episode of a popular TV show, current events, people's hobbies, and families. It's a fine time to introduce pets to the team too since their furry friends may be stealing bites from the table already!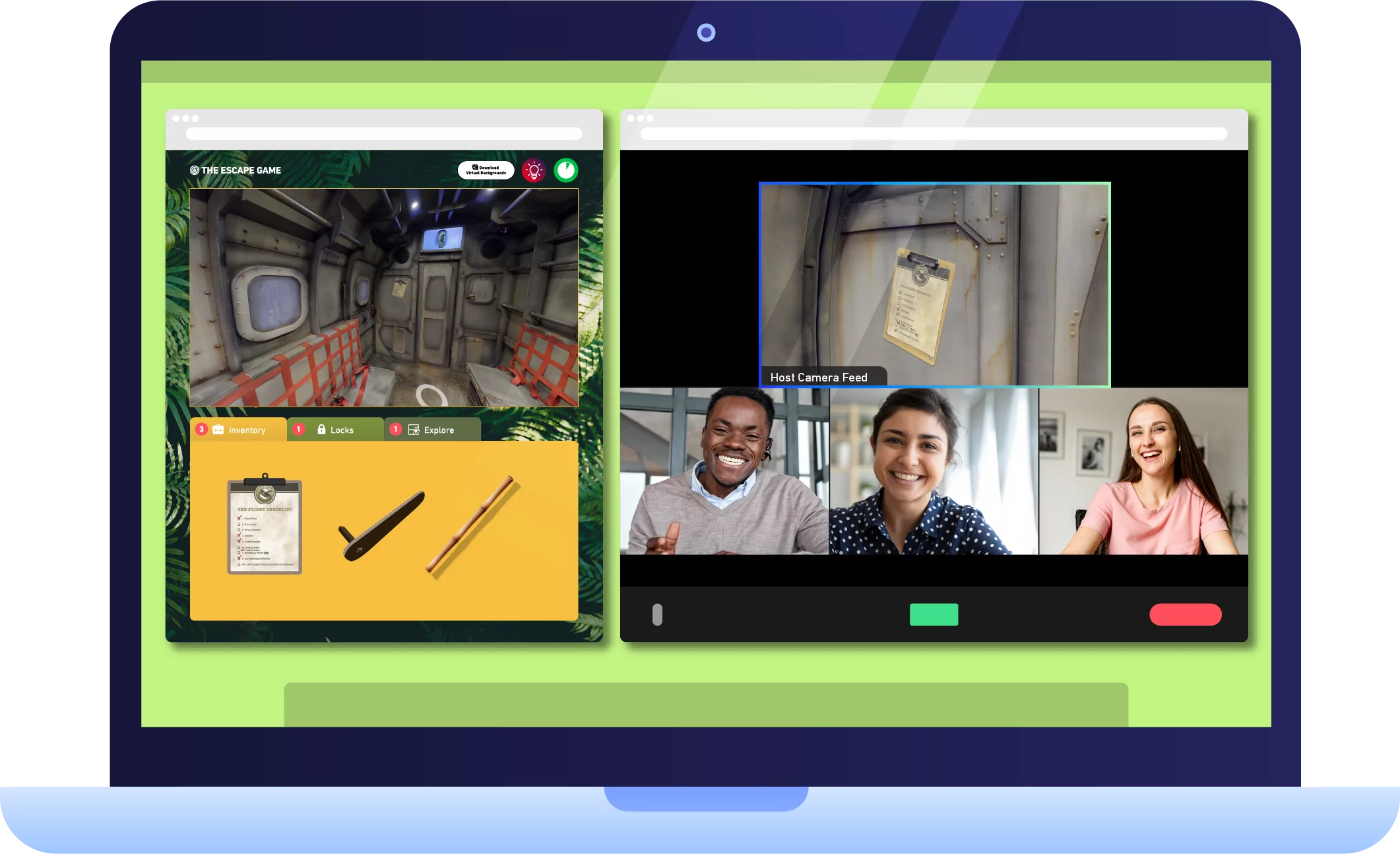 2. Virtual Escape Rooms
Virtual escape rooms are fun, yet challenging games that require team collaboration to solve puzzles and decipher clues to win. This is a fantastic way to quell any first-week jitters as your new hires must focus solely on the task at hand. Working alongside teammates also gives them a chance to show off their skills such as creative problem-solving!
3. Ice Breakers
Virtual Ice Breakers are questions or quick games that help people get to know each other better. Ice breakers are a fun and easy way to start a meeting. Questions can be general, such as "What is your hometown like?" or "What are your top three bucket list items?" or a bit quirkier like, "Which Disney character would you be?" or "Would you go on a UFO if you were invited?". Whether the questions are basic or bizarre, your new remote hires learn about their colleagues and vice versa. Check out these 150+ Ice breaker questions for more inspiration!
4. Virtual Coffee Breaks 
During the first weeks of onboarding, pencil in time for some virtual coffee breaks with your new and existing team members. These casual small group gatherings are an opportunity for new hires to feel out who they might get along with at work and beyond. Statistically speaking, work friendships generate more office productivity and higher job satisfaction. The sooner your new hire can make personal connections the better for them and the company's bottom line!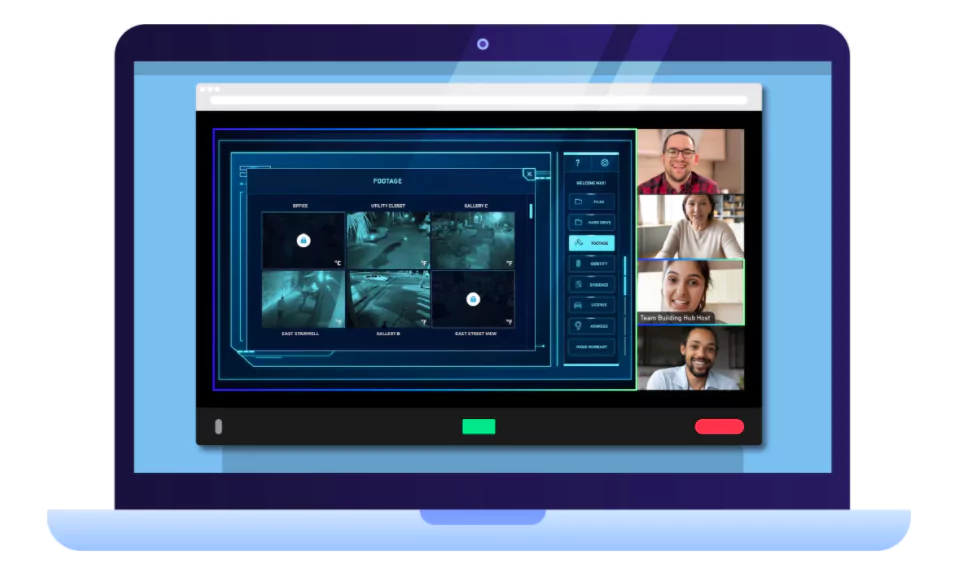 5. Online Mystery Games
If you are a larger company and bringing on a cohort of remote employees, play one of Team Building Hub's online mystery games as they can accommodate teams over 1,000! After everyone signs into the meeting, the group is split up into small teams using break-out rooms. The team that communicates and collaborates best will ultimately solve the mystery first! Playing these games lets your new remote hires practice problem-solving skills and learn about how your remote teams operate under pressure. Plus it's a lot of fun for all team members!
6. Personality Tests
Personality tests are an excellent way to give new hires a heads-up about team members with similar interests and work styles or differing temperaments and personality traits. Understanding qualities like these can help new hires seamlessly acclimate onto a team of various personality types!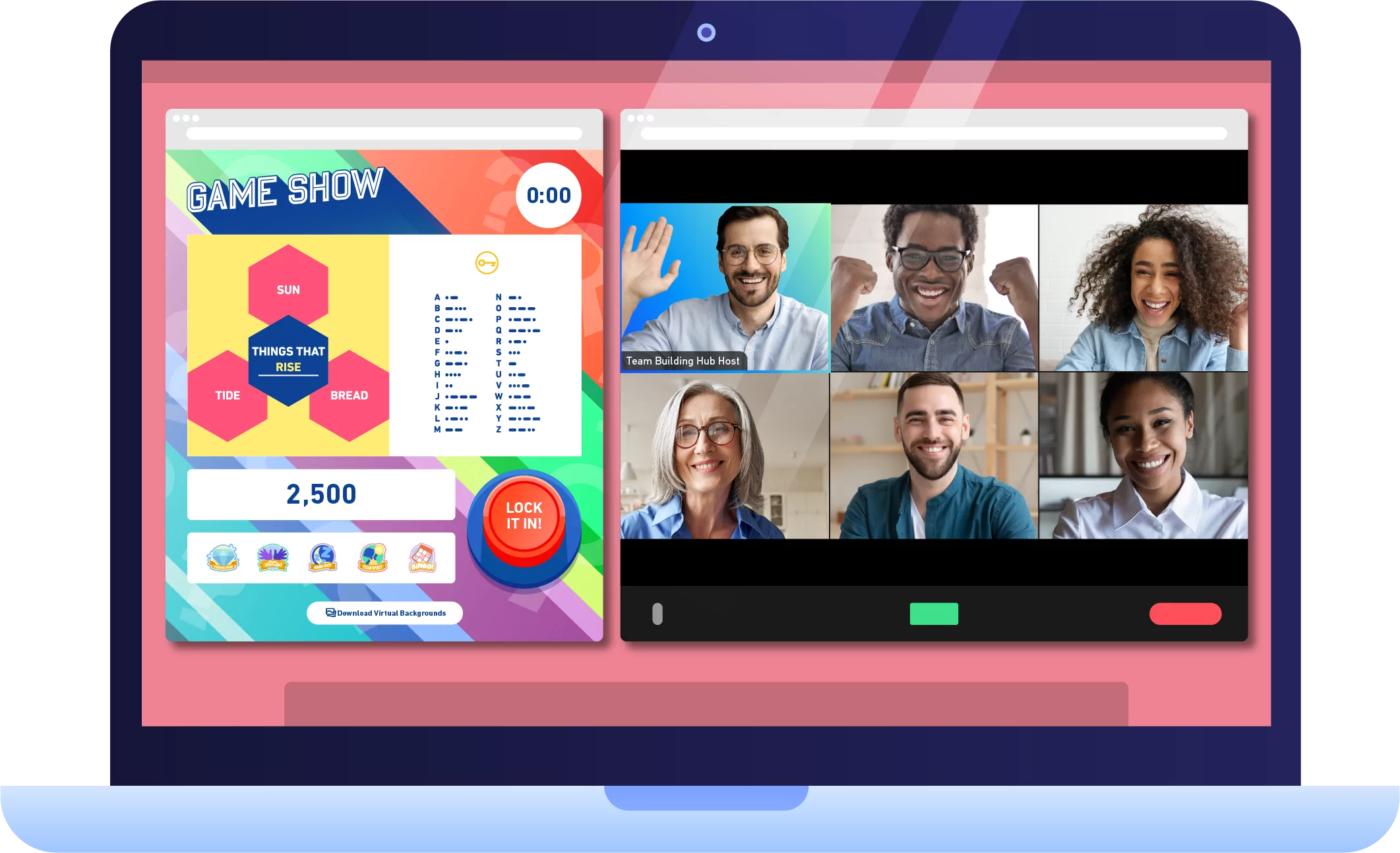 7. Online Game Shows
Online game shows are live, hosted games where teams compete to rack up points and collect badges to earn the top spot on the leaderboard. Your new remote hire will feel part of the team right away as collaboration and communication are the keys to winning! If you are bringing on a cohort of new employees, Team Building Hub's online game shows are great for groups of between 10 to 150 players! 
8. Virtual Scavenger Hunts
A virtual scavenger hunt is a great way for your new employee to bond with existing team members as they join forces to find objects on a list before time runs out! Your new hire will discover early on the delight of successful team collaboration. Some variations are to have them scour the company website for information like when the company was founded or make a list of documents that can be found in your company's shared online files. Locating the documents will familiarize your new employee with your filing system. These games are an engaging way for your new employee to get to know the company and the team. 
9. Travel Abroad
Who gets a vacation on their first week of work? Send your new hire, along with the rest of the team, on an hour-long virtual trip! Or give them some downtime to visit a world-famous museum or historic site using Google Arts and Culture's Explore feature. Your new employee will see that your company values more than hard work, but good times together in any country! 
10. User Manuals 
Self-made user manuals allow colleagues to let each other know directly what they need to function well on the job. From sharing communication preferences (Slack, email, WhatsApp, etc.) to their least and most favorite time of the day, user manuals let new and existing remote employees quickly grasp each other's work styles and fast-track to better collaboration.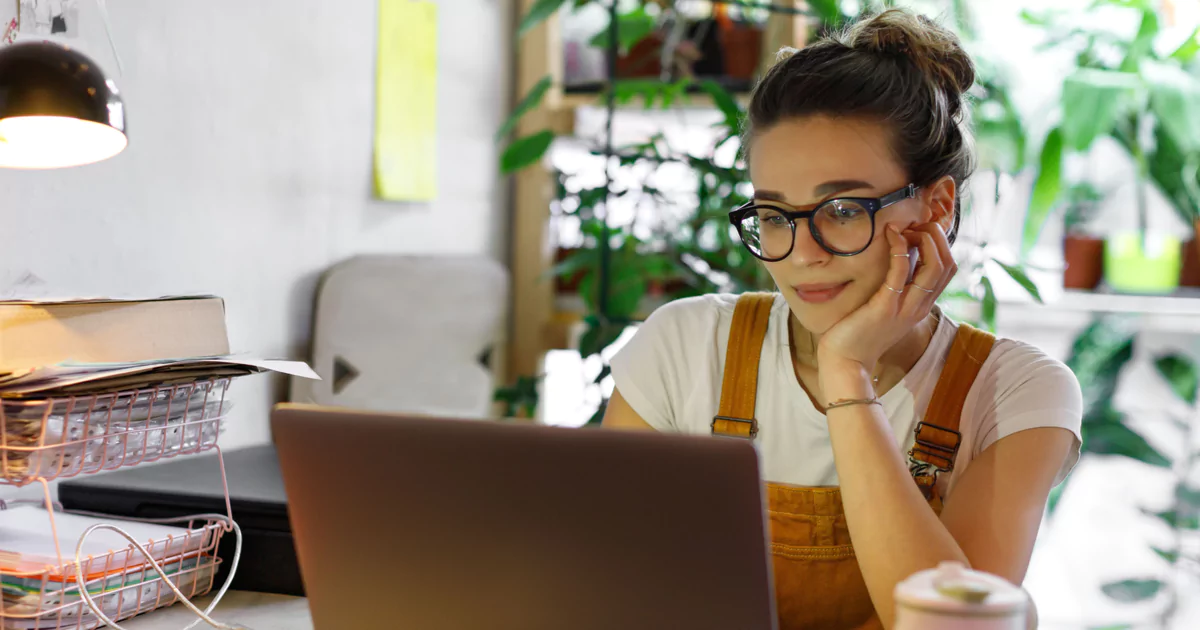 11. Online Trivia Games
Playing a customized online trivia game at the end of the first week of onboarding helps gauge how much your new hires learned. You can create questions about the company and information included in the virtual onboarding process. This is a great way to fill in their knowledge gaps in a fun format!
12. Virtual Happy Hours
According to one study, happy hours greatly increase the likelihood that people will feel good and bond in that setting. A virtual happy hour lets your new employee release some steam while forging new relationships with their team. This is just what a new hire needs in their early days at a new job!
Though delivered differently than the in-person undertaking, the virtual boarding process can be rewarding for both employees and employers! Companies that invest in a thorough and prolonged virtual onboarding process can expect remote employees to be more productive, remain engaged, and be more likely to stick with the company. New employees will feel part of the team and happy to have joined your company. Virtual onboarding is a win-win!