Have you noticed that your team is in a slump? Team members are not connecting as well as they have in the past. Maybe poor communication is affecting the team's ability to collaborate.
Your team may not be presenting the kinds of innovative ideas they have in the past. How can you turn this situation around?
Team building can give your team a much-needed jumpstart. Try taking your team out of the office for fun and motivational activities with built-in team building benefits.
Many recreational team activities require collaboration and creative problem-solving. Other activities give team members time to get to know each other outside of the office. Teams that play together work better together.
Take advantage of the many group activities to do in Myrtle Beach. Here are 18 of the best team building activities to try today!
Table Of Contents
18 Team Building Activities in Myrtle Beach
What To See On Your Team Building Trip To Myrtle Beach
18 Team Building Activities in Myrtle Beach
1. Play An Escape Room
Playing an escape room is a thrilling way to bring your team together for an immersive adventure where they can build their skills.
The escape rooms at The Escape Game Myrtle Beach are creatively themed rooms where your team must crack codes, decipher clues and solve riddles to find the way out. 
Not only will your team have a blast, but they will also be improving their communication and problem-solving.
The Escape Game also offers live-hosted virtual escape rooms that will bring your remote and hybrid teams together as if they are in the same room!
2. Plan An Event With Team Building Hub
Team Building Hub creates team building events customized for your group's objectives. Their staff of team building specialists will work closely with you to develop an engaging event that focuses on improving your team's skills so that they are more productive and happier. 
As soon as you reach out to Team Building Hub, a dedicated event planner will contact you to go over the activity options and help you decide which is best suited to your group.
Even after your event has been finalized, Team Building Hub continues to assist you. On the day of your event, a planner will be on hand to ensure that it runs smoothly. This frees you up so you can participate in the activities and have fun with your team!
3. Do A Ropes Course
Individuals faced with challenges are better equipped to face them with the support of others. Whether this is at work or play, individuals who receive encouragement from those around them are more likely to succeed.
Wonderworks, a 50,000-square-foot attraction in Myrtle Beach has just the kind of challenges that will foster team camaraderie, trust, and team building. The ropes course at Wonderworks spans three levels and has more than 30 elements for your team members to navigate.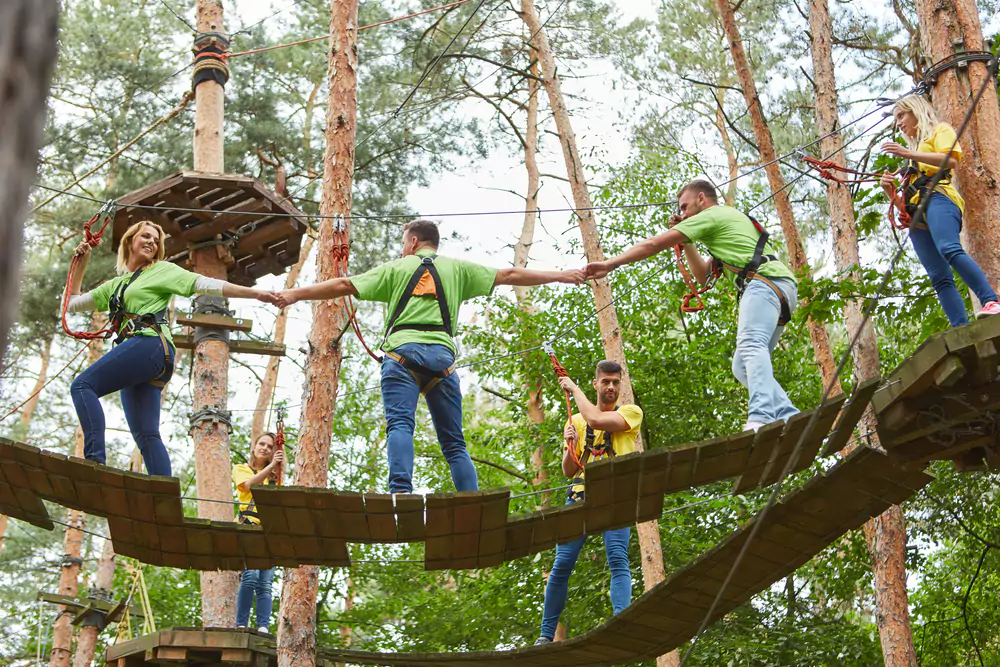 The course has different difficulty levels so there is no pressure for anyone to go farther than their comfort limit.
Did we mention that the ropes course is Glow-In-The-Dark? Just the kind of "wow" factor your team will love.
4. Wine And Design
If a ropes course is a bit too adventurous for your team, try a relaxing team painting class. Wine & Design offers team building sessions where your team's creative juices can flow.
Wine and Design customize its sessions to fit your team's needs. They can accommodate up to 30 guests in their large studio space. The staff is knowledgeable in team building techniques and can include icebreaker exercises if you like.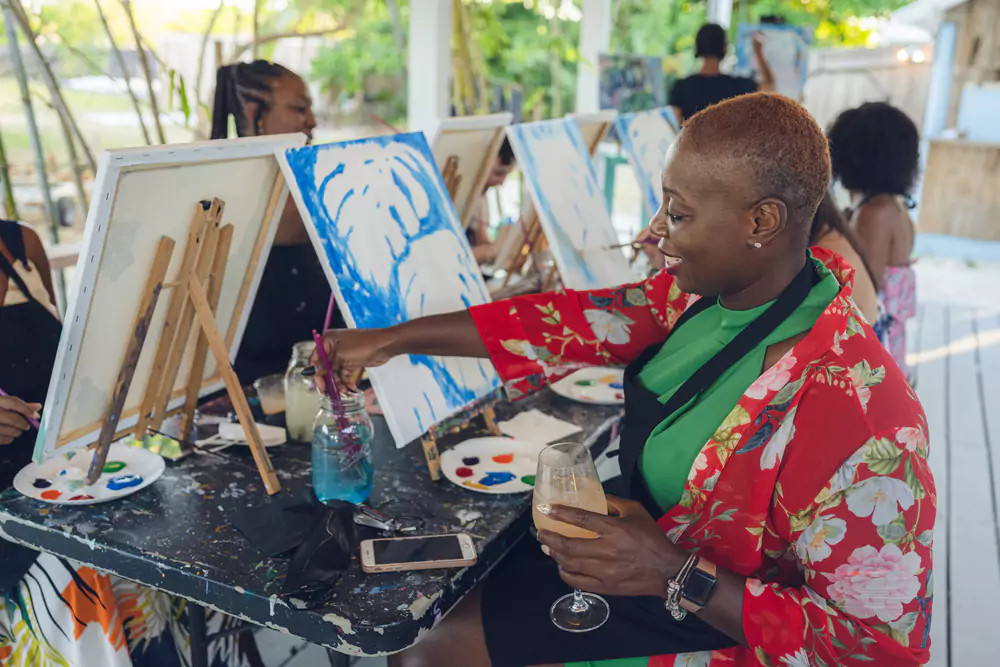 Whether you choose to bring refreshments or not, your team will enjoy this time together letting their creative juices flow.
Encourage the team to place their artwork in the cubicle or hang everyone's work in a common space like the office kitchen as a souvenir of a memorable time together.
5. Play An Online Game Show
Planning a team building activity for remote or hybrid teams requires a bit more effort than an in-person event. To effectively engage your team over Zoom, you'll need something that holds everyone's attention. Playing an online game show can do just that!
Led by an energetic host, your team will compete in five rounds of fast-paced challenges like solving riddles and brain teasers. Along the way, your team members will pool their problem-solving abilities and practice their communication skills.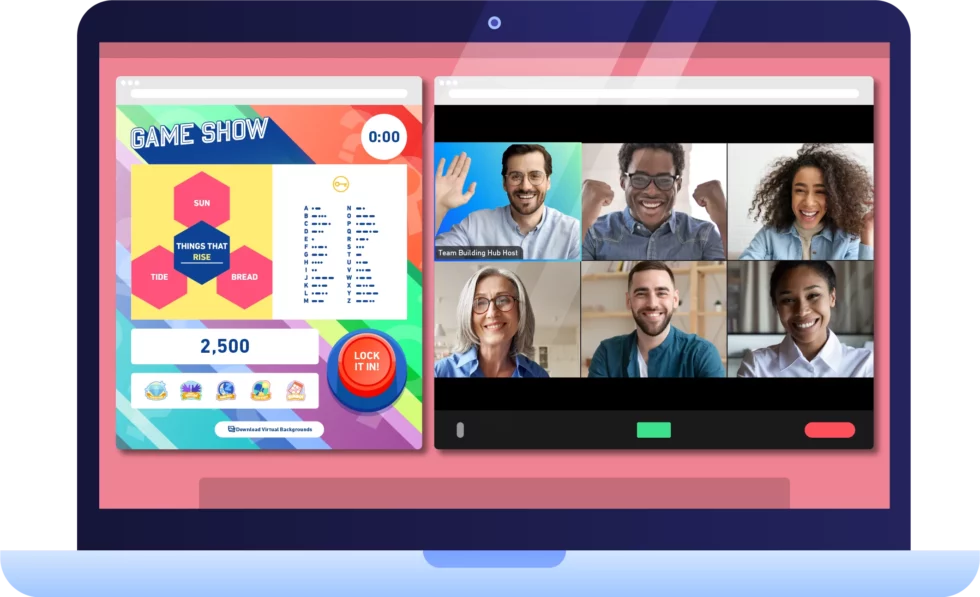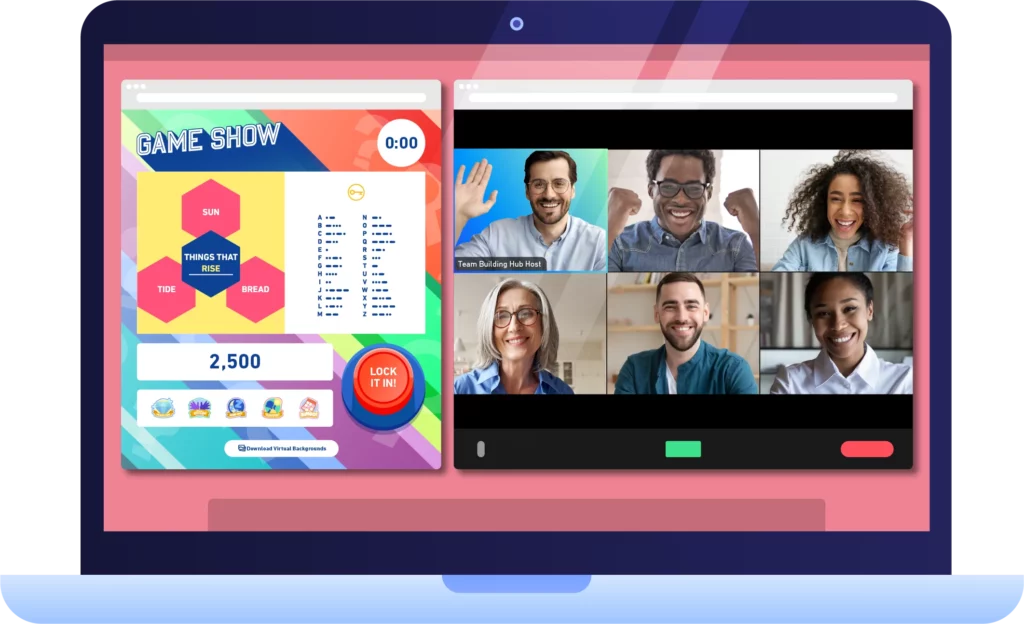 Choose from a classic online game show or special edition online game shows, one for Halloween and the other for the holiday season.
Because these online games use a uniquely designed interface, remote players can see the game challenges, the leaderboard, and each other at the same time. They'll feel like they are on a game show stage right next to each other!
If you want to see for yourself how exciting these online games can be, try a free, 30-minute live demo. Bring along a colleague for a fun time!
6. Volunteer As A Team
People who volunteer tend to be happier than those who don't. A way to boost company morale is to give back to your local community through team volunteering.
Team members will have a chance to step away from plaguing work issues and see beyond themselves. Members will strengthen their sense of empathy, a key factor in fruitful team interactions.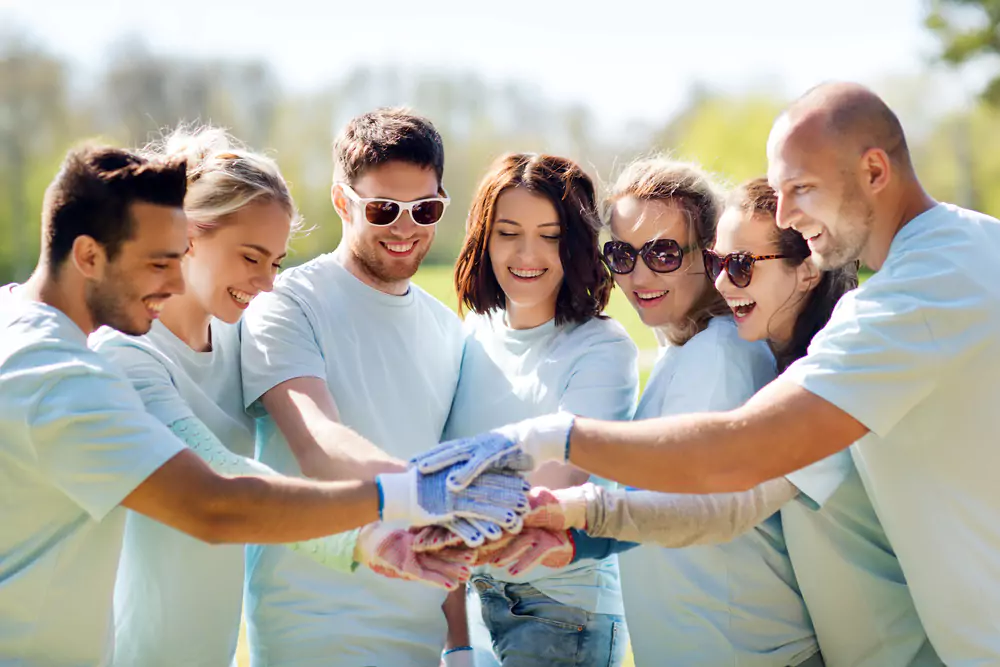 United Way of Horry County has volunteer events that are ideal for groups. Their annual Day of Caring is just one example of the ways your team can get involved in helping the community.
Lowcountry Food Bank is always seeking volunteers for their food drives and food distribution centers. For other group volunteer projects, take a look at Volunteermatch for Myrtle Beach opportunities.
7. Solve A Virtual Mystery
Get your remote team to put their sleuthing caps on to unravel a mystery together! Playing a virtual mystery game will draw out your team's creative thinking as they race to solve a crime before it's too late!
Through an online dashboard, teams will review and discuss evidence like psych reports and surveillance videos to track down and stop a crafty criminal.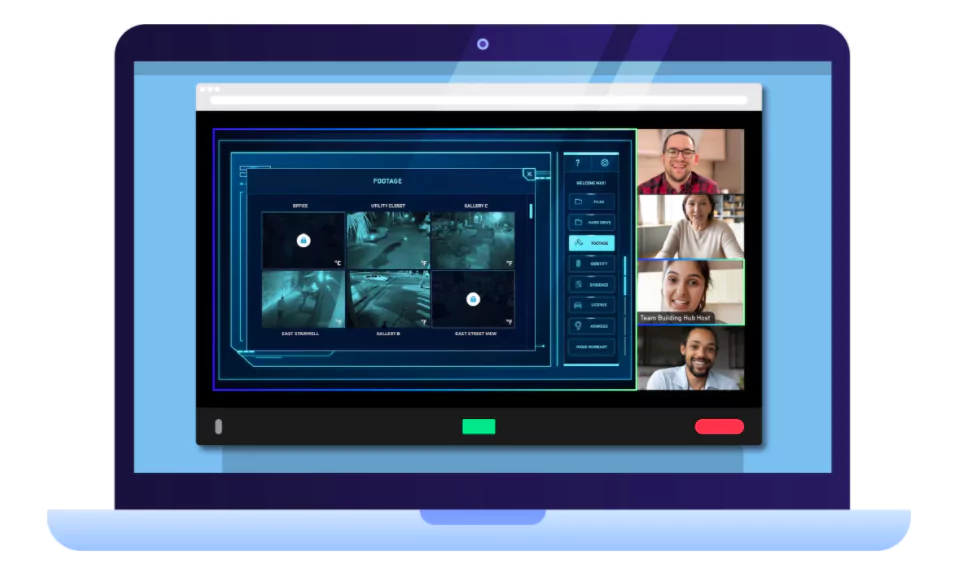 The game themes are amusing — your team will have to catch an infamous art thief or try to stop a rogue scientist whose experiments have gone too far.
Your team, whether 15 members or more than 1000, will enjoy the thrill of the chase!
8. Get Out On The Water
There's no getting around the fact that Myrtle Beach is on the ocean and near inlets, which is why it's such a desirable place to live or visit. This means that water sports are among the most popular things to do.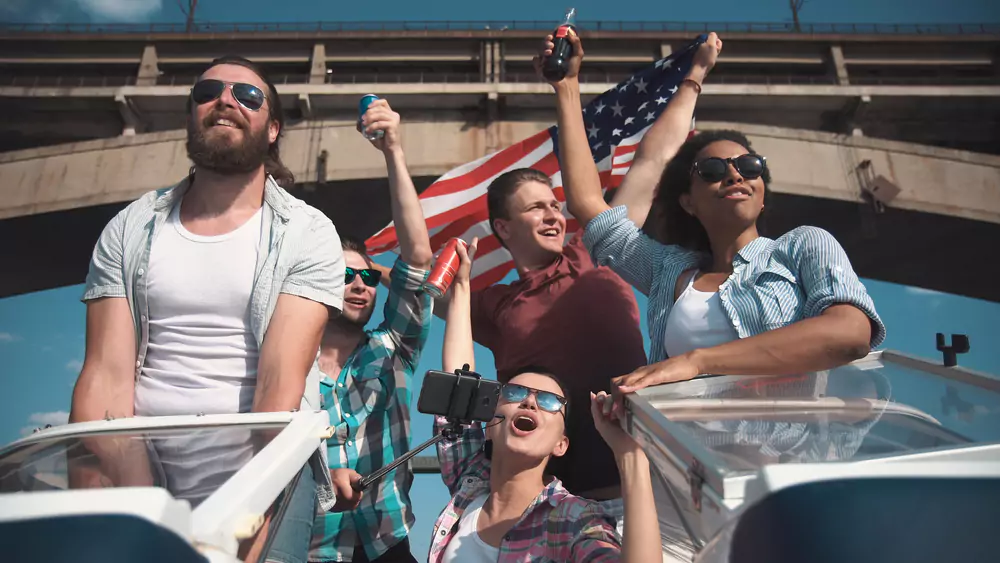 Express Watersports offers lots of activities that your team can enjoy. Their private kayak tours are led by naturalists who will educate your team about the history of Murrells Inlet and its ecosystem. Your team can take banana boat rides in groups of six. Arrange for members who do not have much interaction at the office to be in the same boat.
On a Dolphin Watch & Ocean Sightseeing Cruise or a Sunset Happy Hour Cruise team members can mingle in a relaxing setting. Allow your team to bring family or friends along so their teammates can see what drives each other beyond the office.
9. Team Build On The Beach
Beach Play Company offers team building programs that get your team onto the sand to play games that exercise your team's skills, like relay races, flag football, frisbee, and more.
The activity coordinators create an environment in which your team members will see how better results can be achieved when individuals work together in unison. One of the best team building challenges is Beach Play's sand sculpting contest.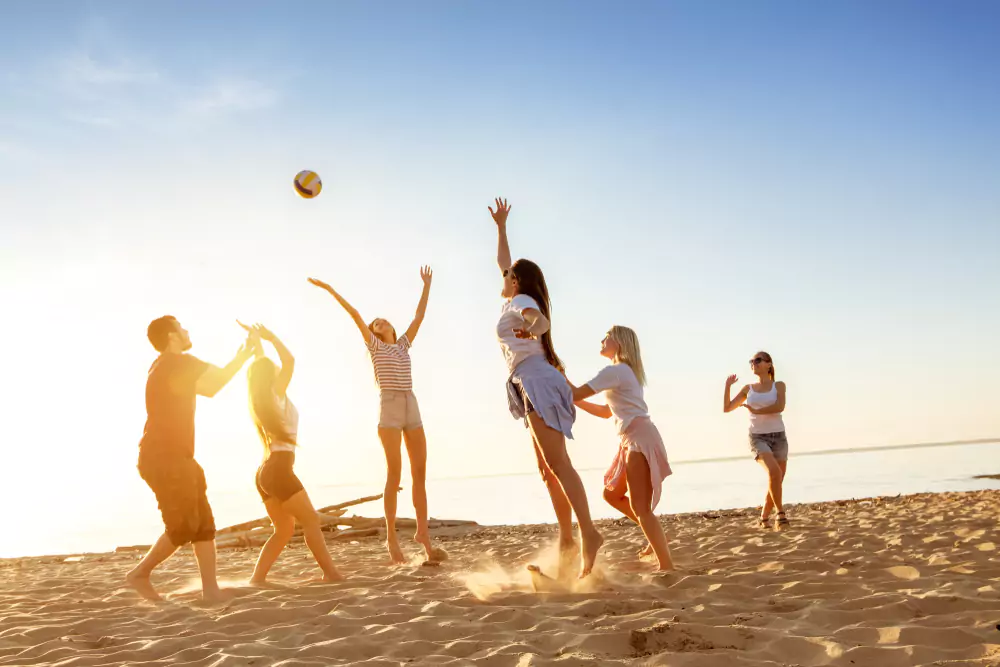 Your group is split into teams that compete to build an original and well-constructed sand sculpture. If they want their sand sculpture to hold up under scrutiny, teams have to brainstorm in a time-pressured (but low-stakes) situation and think outside of the box when designing their sculpture.
Afterward, your team will wash off the sand and return to the office, able to face any unique challenge that comes their way! That's team building, the Myrtle Beach way.
10. Play Team Trivia
If you want your team to work on communication and consensus-reaching skills, playing trivia is a great way to do so.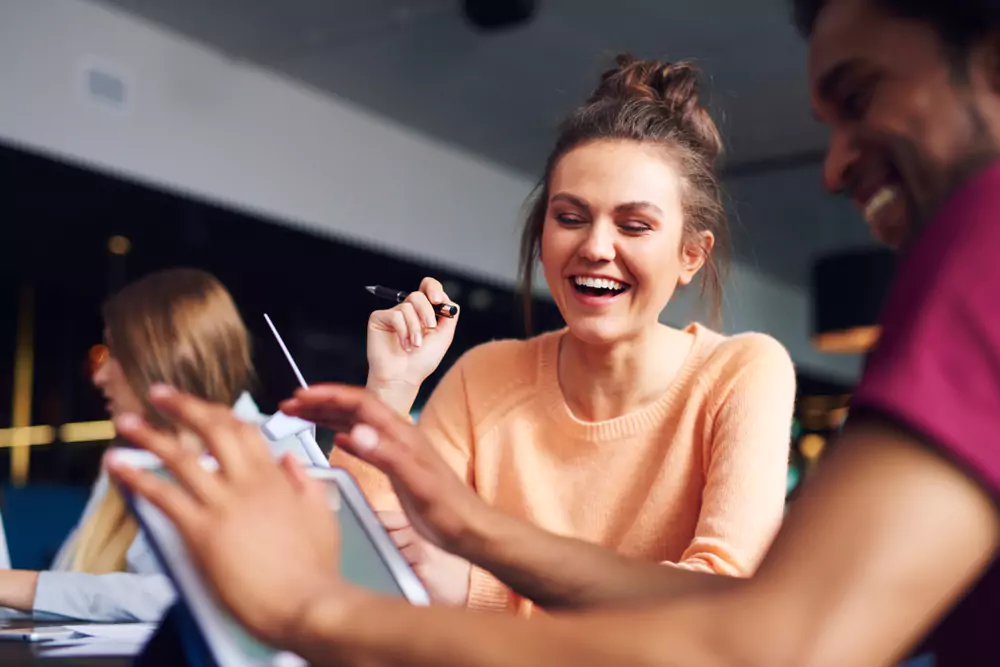 As teams compete to come up with the correct answers, they must listen actively to each other and be open to each other's suggestions. Individual members will learn to share their ideas freely. Coming to an agreement on an answer works on your team's decision-making ability.
Myrtle beach has plenty of local bars and pubs that host trivia nights but if you can't find a suitable place, you can play one of many virtual trivia games during your company happy hour!
11. Have A Picnic
While some structured team building exercises address specific issues, it isn't a requirement. Leisurely activities have team building benefits as well.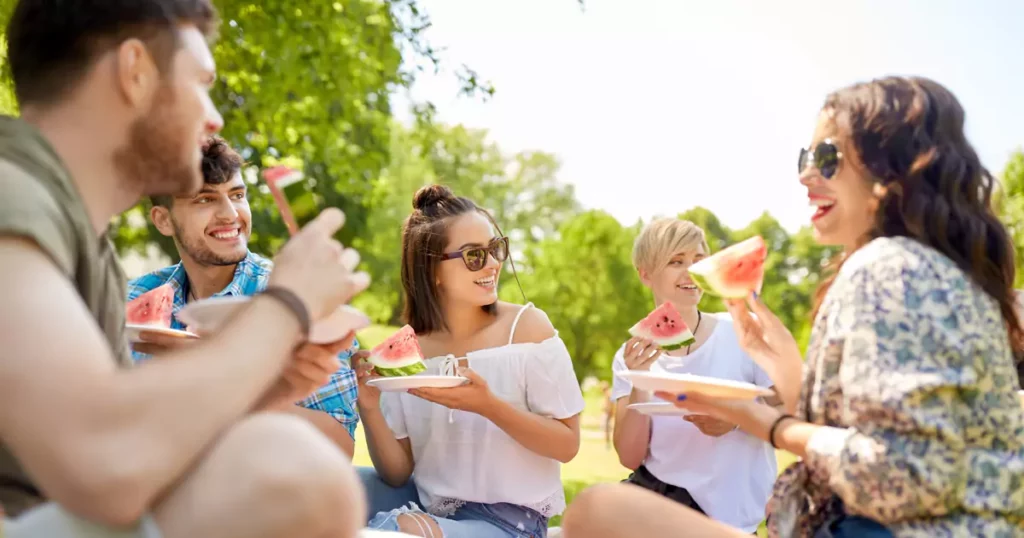 Team members who enjoy each other's company outside of the office are more likely to do so back at work. A picnic is a nice and simple way to get your team out of the workday routine and into the fresh air to catch up with each other.
Myrtle Beach State Park is a great place to go for a picnic. The park has picnic tables as well as nature trails and a less crowded shoreline than the city's main beaches. A nature center is open for team members who want to learn about South Carolina wildlife.
12. Go Mini-Golfing
Myrtle Beach has dozens of miniature golf courses so take your team out to a putting green. Though the clubs are small in size, the Mt. Atlanticus Miniature Golf course is big on obstacles.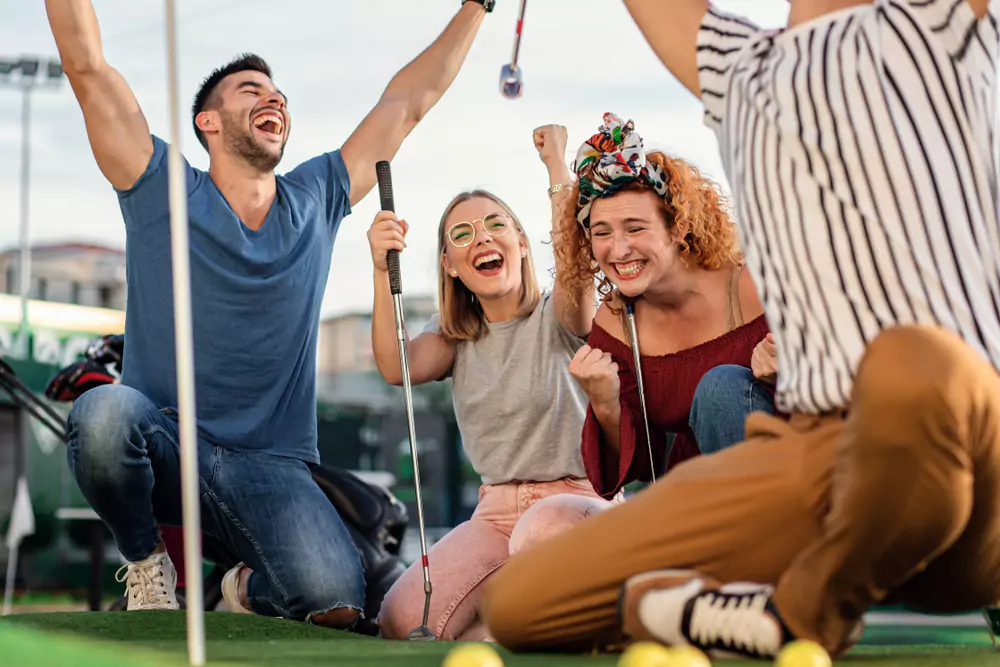 There are two courses of varying difficulty where players must maneuver several traps, waterfalls, caves, tiki huts, and cabanas.
The team will feel relaxed and refreshed as they try to score a hole-in-one with the beach breeze nearby.
13. Alligator Adventure
It's not every day that your team sees alligators leap 15 feet out of the water to grab dinner from a trained alligator feeder! They will at Alligator Adventure at Barefoot Landing!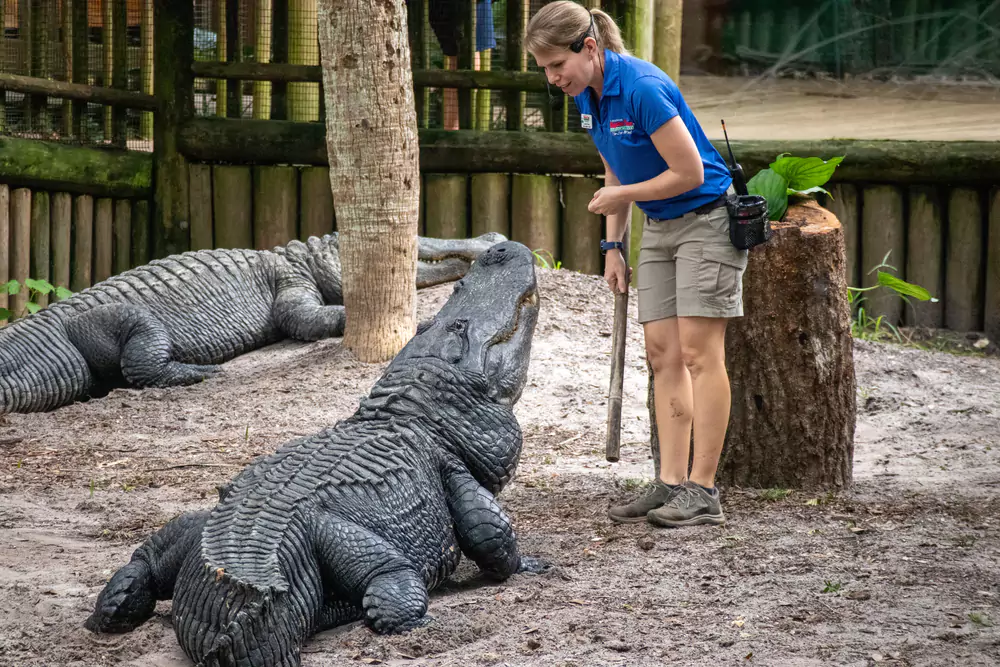 While the alligators are the main draw, there are over 200 types of animals at this 15-acre facility. The zoo houses bobcats, hyenas, snakes, lizards, monkeys, flamingos, and other exotic birds.
At the snake handling interactive show, one of your team may be the lucky winner and have the chance to hold a very large, but very safe snake! This is not an adventure your team is sure to forget!
14. Go On A Scavenger Hunt
Scavenger hunts are awesome team building games as they encourage your team to collaborate to beat the clock and find all the items on a list. It's easy to make your own scavenger hunt.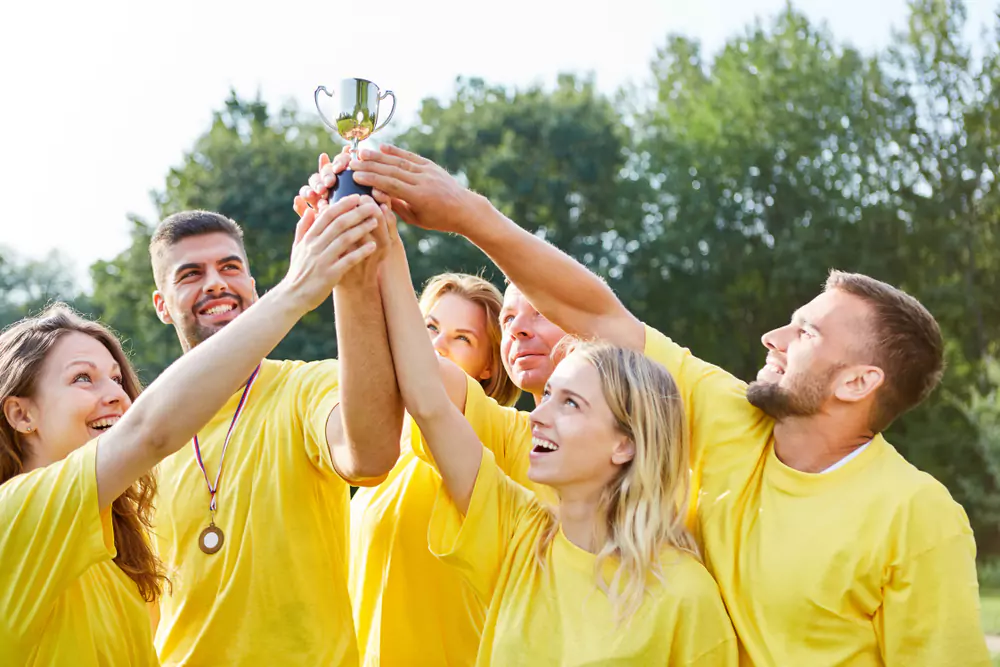 First, create a list of clues that will lead to well-known locations in Myrtle Beach. Split your team into smaller teams. It's a good idea to pair up team members who don't regularly interact on the same team so they can get to know each other better.
Once your teams are set, give your team a time limit in which they have to decipher the clues, race to the locations, and snap a photo as proof they've been there.
Then start the clock! The first team that completes the hunt and returns back to the starting location wins!
Have a prize ready as an incentive to get your teams pumped up for this friendly competition!
15. Marshmallow Challenge
If you are looking for a quick team building activity for the office, the Marshmallow Challenge is one of the best!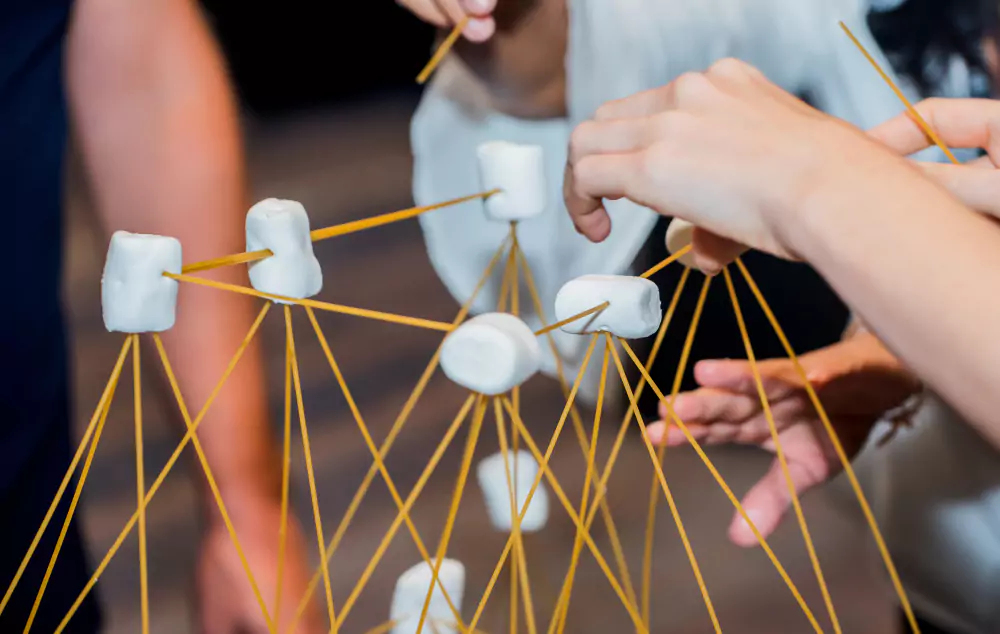 Split your group into teams and hand them 20 sticks of spaghetti, one yard of tape, one yard of string, and one marshmallow. Tell them they have 18 minutes to build the tallest free-standing structure with just the materials they've been given.
The instructions are uncomplicated but the task is not! This game promotes creativity, collaboration, and problem-solving.
You can tie this activity into a professional development mini-session by watching Marshmallow Challenge Ted Talk afterward.
16. The Barter Puzzle
This game improves negotiation skills, something that team members must do often as they try to integrate each others' ideas into a single project.
First, split your team into groups of our people or less. Give each group a different jigsaw puzzle of the same difficulty level. Instruct the group that they have 20 minutes to put their puzzle together. Seems straightforward enough, right?
The twist is that some pieces from each of the puzzles have been swapped at random. The players won't realize this right away, but when they do, they'll have to find ways to convince the other groups to hand over the pieces they need.
Whether they choose to barter, exchange, or even donate pieces to each other, teams must choose their strategy by consensus.
The first to complete their puzzle wins, but really the whole team wins as they've worked on some important skills while having a good time.
17. Go Bowling
One of America's most popular pastimes is bowling. The structure of the game allows for mingling between each player's turn. Bowling though is more than mere socializing.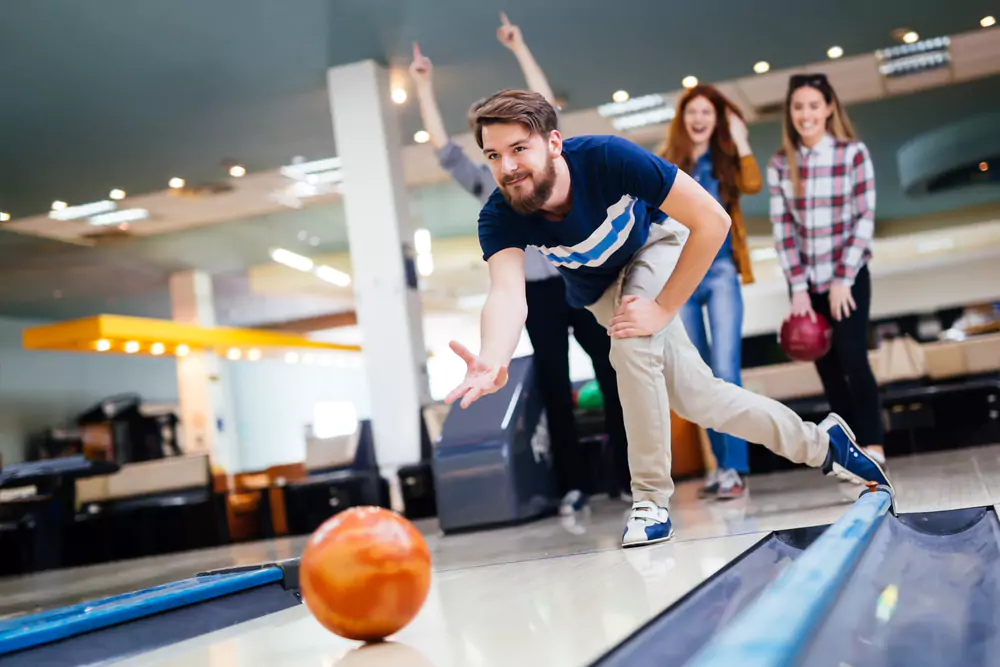 Group members who want their team to win must show their support for each other. Cheering each other on boosts camaraderie, something every team needs to succeed.
810 Billiards & Bowling not only has bowling lanes but also other team games like darts, shuffleboard, billiards, air hockey, and more! The location hosts regular happy hours and events such as trivia and karaoke.
18. Take A Road Trip To Charleston
If you can afford a full day out of the office, organize a road trip to historic, beautiful Charleston, just a two-hour drive from Myrtle Beach. There's so much to do you'll find it hard to narrow down your selection!
Here are a few of the highlights to see in just a few hours. Stroll through the French Quarter, a small, charming historic district and stop for a southern snack at Callie's Hot Little Biscuit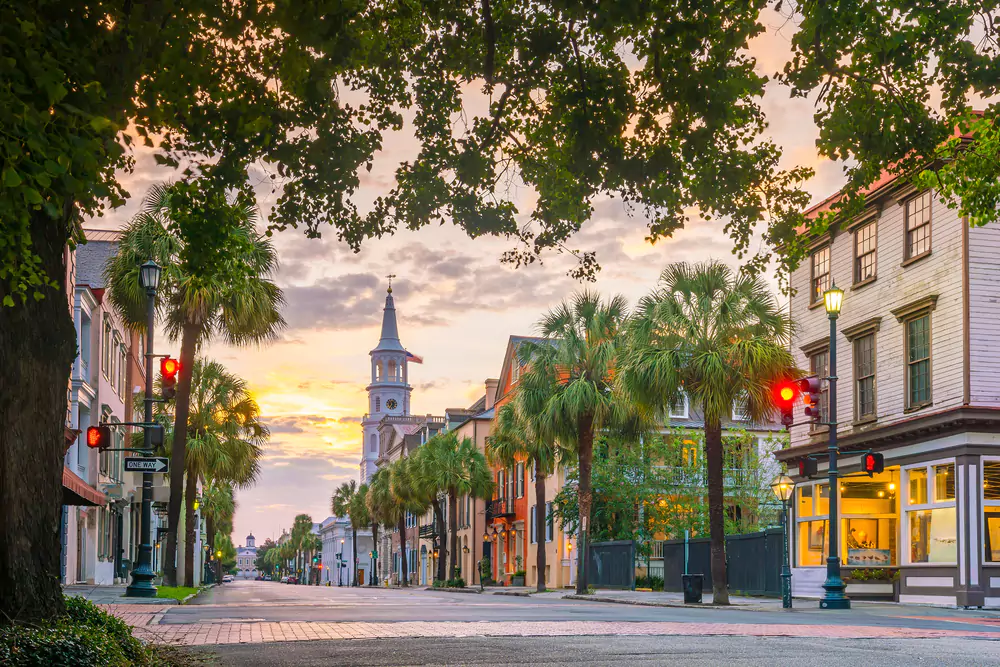 Visit the Old Slave Mart, one of the first African-American slave museums in the country. See the Aiken-Rhett House, one of the best-preserved historic homes in the U.S.
Take photos of Rainbow Row, a row of 13 pastel-colored historic houses. Walk to the Battery and admire the gorgeous antebellum architecture.
Grab some freshly-made gelato at Tinto y Crema before heading back to Myrtle Beach.
What To See On Your Team Building Trip To Myrtle Beach
This is the largest figurative sculpture garden in the U.S. Registered as a National Historic Landmark, Brookgreen Gardens' nine-thousand lush property has a botanical garden, a butterfly garden, and nature trails to explore.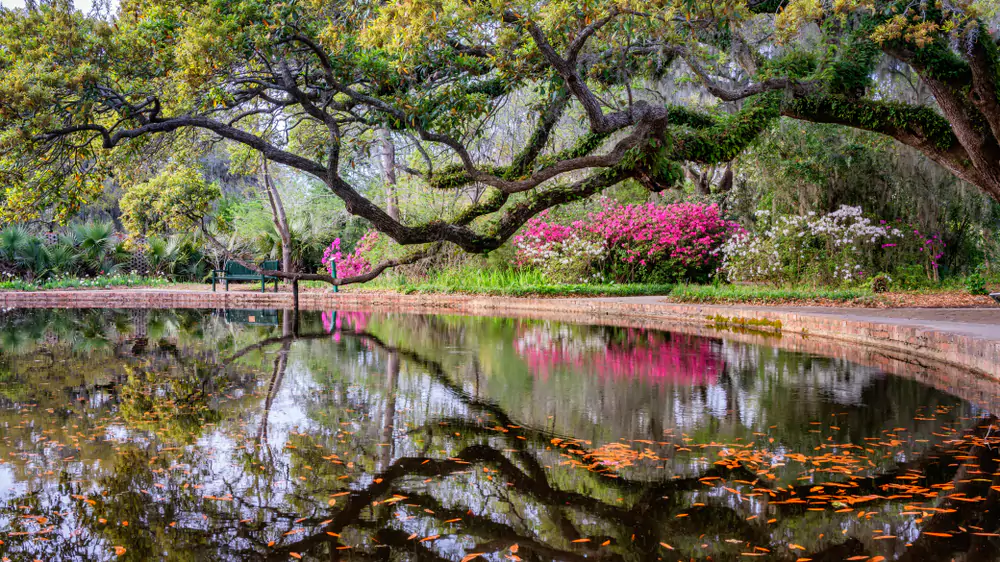 There is also the Lowcountry Zoo and Native Animal Habitat where visitors can see animals in scenic enclosures that recreate their natural habitat.
This wax museum is the place to hob-knob with pop culture icons and luminaries. Unlike other wax museums, this one has prop stations where guests can grab costume elements like tiaras, to dress the part when they pose for a picture next to their favorite celebrities.
This 200-foot-tall observation wheel has breathtaking views of the beach and the Atlantic Ocean. From inside fully enclosed, climate-controlled gondolas, see a vista that stretches miles.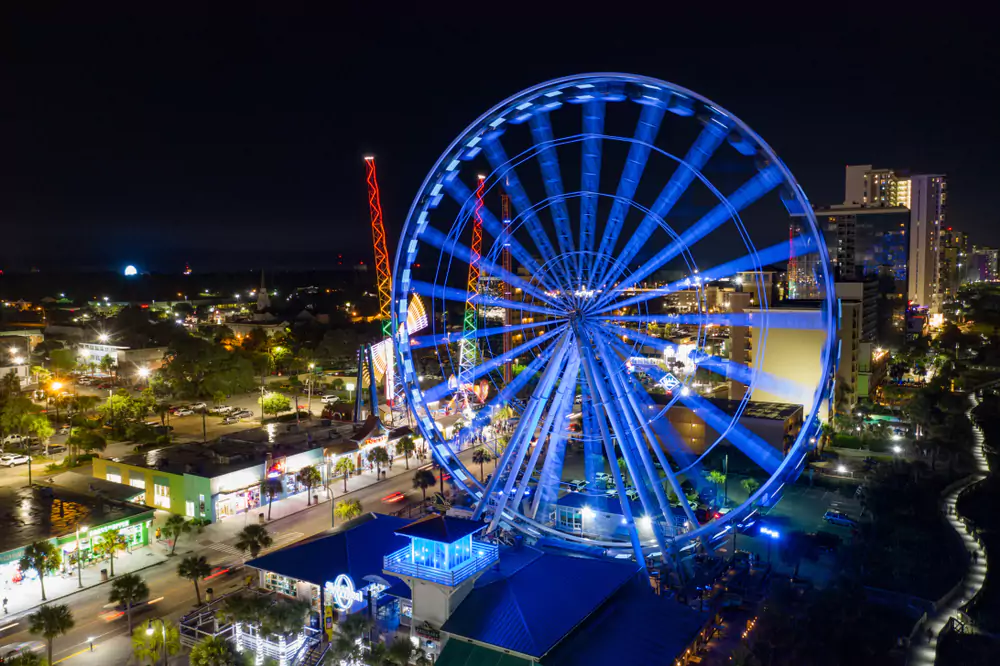 Explore by boat the beautiful Waccamaw River and the Intracoastal Waterway. Ride along the cypress-lined river looking for birds and other native wildlife that inhabit these untouched waters. Large ospreys, herons, egrets, cormorants, ducks, and more can be seen along the river.
The most notable exhibit at this aquarium is the massive 340-foot underwater tunnel that goes through a 750,000-gallon tank filled with sharks, moray eels, tarpons, and sea turtles.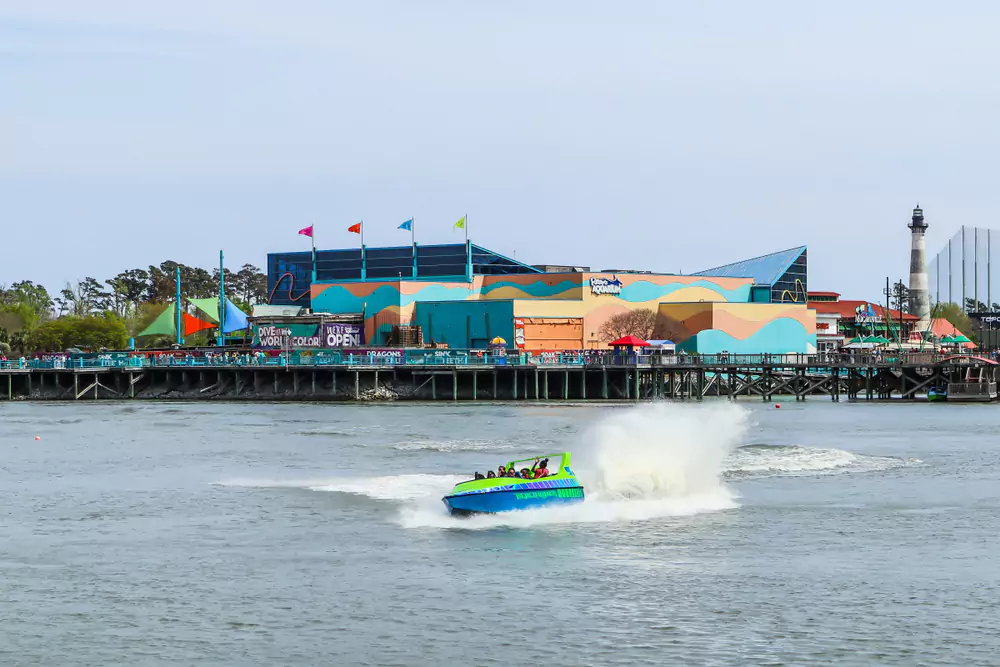 Other exhibits include Rio Amazon, with animals found in rainforests, and the Living Gallery featuring weedy sea dragons and a giant octopus. Visitors can interact with some of the aquarium's creatures at Friendship Flats.
Start Planning Your Myrtle Beach Team Building Today
Team building activities are an easy and effective way to foster better relationships among team members. They improve team skills like collaboration, problem-solving, communication, and creative thinking.
Some of the activities in Myrtle Beach are recreational in nature, but can still have a positive impact on your team. To develop a cohesive team with strong bonds, allow for casual team time to get to know each other and see each other in a new light beyond the office walls.
Get in touch with Team Building Hub to discover how we can help you plan a fantastic team building event in Myrtle Beach!