If your team is hankering for some connection and fun, look no further than team building activities! Team building in Jacksonville can provide an opportunity for your team to get to know each other better, develop communication skills, and improve their collaboration!
Even better, there are tons of options that are exciting, engaging, and fun, right in Jacksonville! Below are 23 team building activities available in Jacksonville, ranging from off site, on site, and virtual options.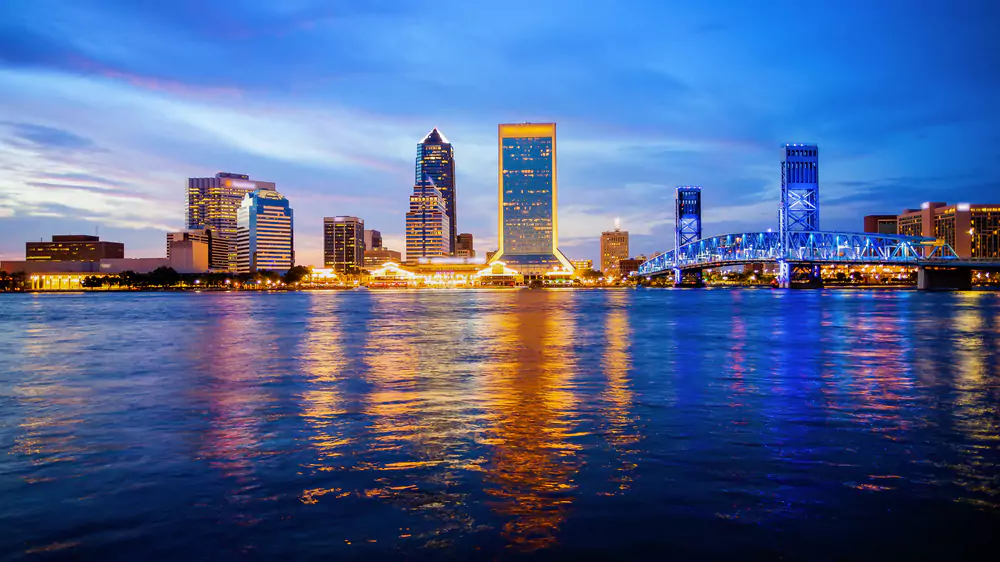 Table Of Contents
23 Great Team Building Activities in Jacksonville
1. Make A Daring Escape
If you've never played an escape room before, you're missing out! Escape rooms are interactive and fun ways to get your team connecting and communicating with one another. And The Escape Game Jacksonville is one of the best!
In an escape room, your team will have 60 minutes to decipher clues, solve puzzles, and escape. Collaboration and creativity are essential to your team's success, and they'll get a crash course in problem solving too!
There are 5 different games to choose from, ranging from a 1950s prison cell to a cabin in the woods. All of the rooms are highly themed, and will really make you feel like you're in another place!
The Escape Game Jacksonville can accommodate group both small and large, so no matter what your group size, you can join in on the fun! They also offer virtual escape rooms, if you're not able to get together in person. These are great for improving your company culture from afar!
2. Plan An Event with Team Building Hub
Here at Team Building Hub, creating fun, innovation and exciting experiences to engage your team is our passion! There are options for both virtual and in person events, which are of course available in Jacksonville!
To learn more, reach out to one of our event planners, and give us the details of your event, like your headcount, location, and the purpose of your event. Our expert event planners will get back to you within one day to discuss your event, and present you with the best option for your team and needs. It's that simple!
And once you book, you're done! Our team will handle all of the details – all you need to do is show up. Someone from Team Building Hub will be there will you every step of the way.
Whether you're planning an intimate team get together, or a networking event for hundreds, let us handle your next event. You won't be disappointed!
3. Just Smash It!
If your team has had a frustrating quarter, pent up anger, or just needs a great stress reliever, look no further than Break A Room! A unique concept that your team will definitely be new to, Break A Room offers a variety of rage rooms for rent, along with additional packages and upgrades.
A rage room offers your team the chance to smash, break, and destroy objects, all in a completely safe environment! It's a great way to encourage your team to cut loose, and build team camaraderie.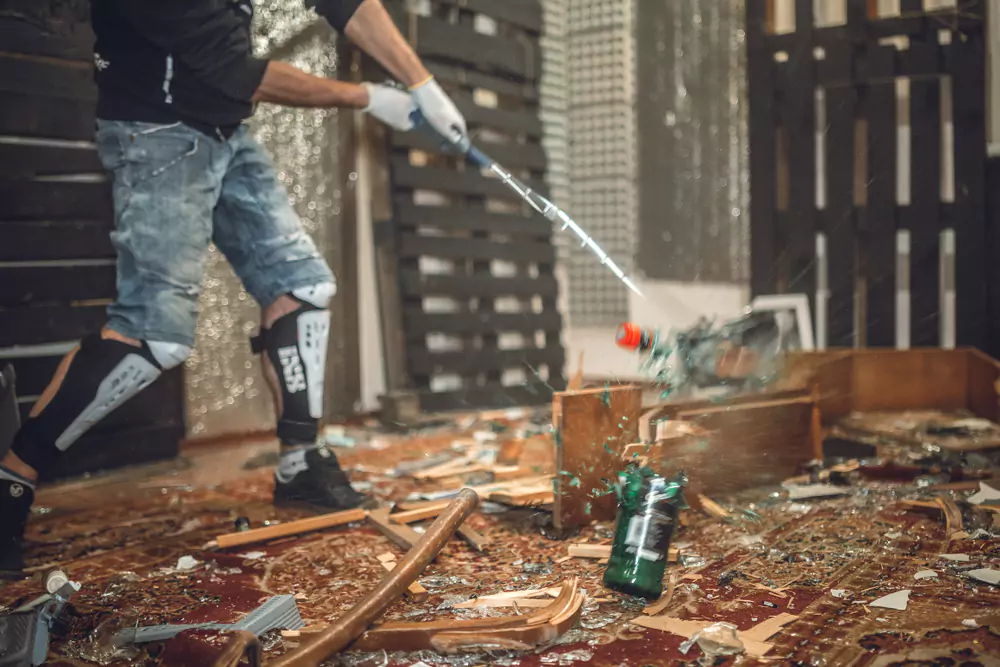 If breaking things isn't really your team's style, not to worry! Break A Room also offers paint rooms, which allow your team to splash, draw, brush, or fling paint onto canvases or anywhere they wish in the room. You'll even get to take the canvases back with you, which is sure to make for some great office wall art!
4. Volunteer As A Team
Giving back to others is a great way to connect your team members and promote empathy, which is sure to improve their connection and their team work back in the office. Volunteering within your community also allows your staff to feel connected to the community, and can improve your company reputation as well!
Studies have shown that volunteering not only reduces stress, but also increases social interaction! The closer your team feels, the better they will be able to communicate, which is a recipe for success in stressful work situations.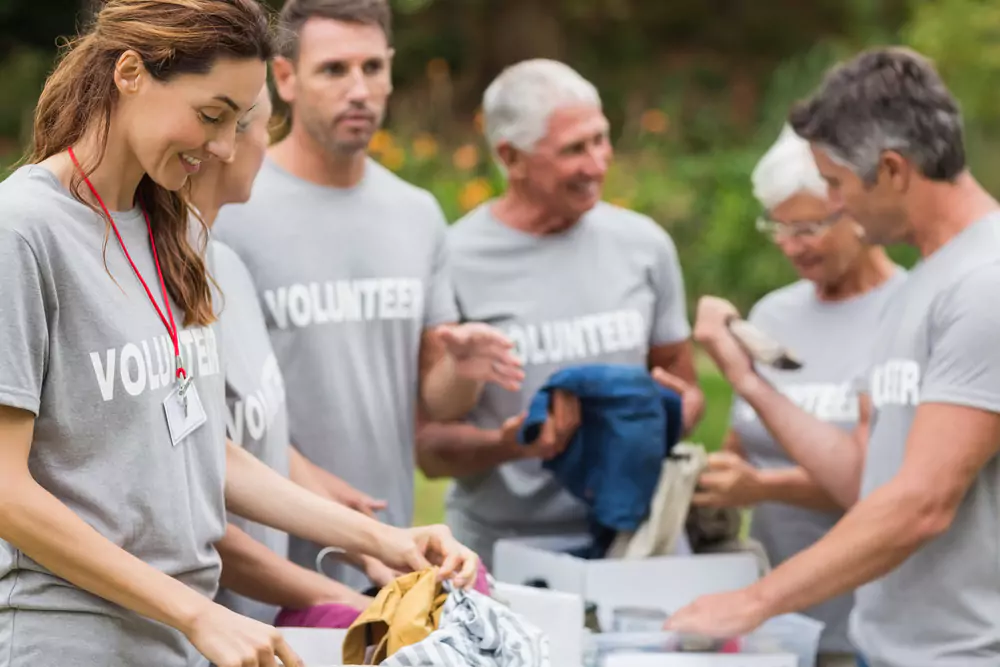 There are many great organizations for volunteering in Jacksonville – here are just a few!
Whatever organization you end up choosing, make sure your team has some say in where you volunteer. Letting your staff weigh in will increase their buy in, and their motivation for the activity!
5. Have A Go Kart Race
There's nothing as exhilarating as flying around a track on a go kart, especially if there's a competition involved. At Autobahn Speedway in Jacksonville, your team can compete for the fastest time in a high speed race! They offer a multitude of different packages, with different amounts of time, tracks, and add ons.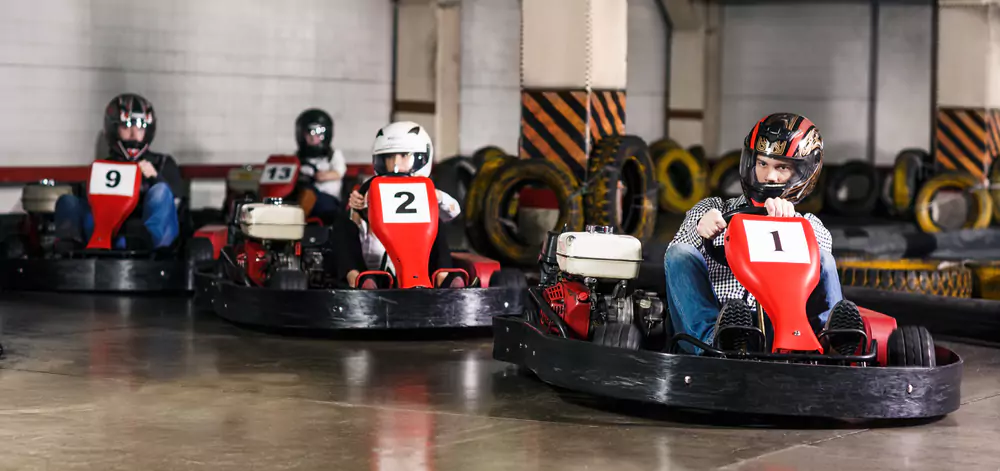 In addition to their race tracks, Autobahn Speedway also offers a variety of party rooms, arcades, and even axe throwing! Your team will need to get licenses with the track in order to race, but at just $7.95 each, it's well worth the cost. And they also last beyond your event, so your team can come back whenever they like!
Hot Tip: Check out their website before you go – they have a list of tips for each track to help you be the winner racer!
6. Solve A Mystery Online
It's time for your team to put their sleuthing hats on! Solving a mystery together is a great way to promote team building, and with Team Building Hub's Mystery Games, it doesn't have to a challenge to plan! These heart-pounding games put your team in the shoes of a secret agent, working to track down an internationally renowned art thief before he can pull off his next heist.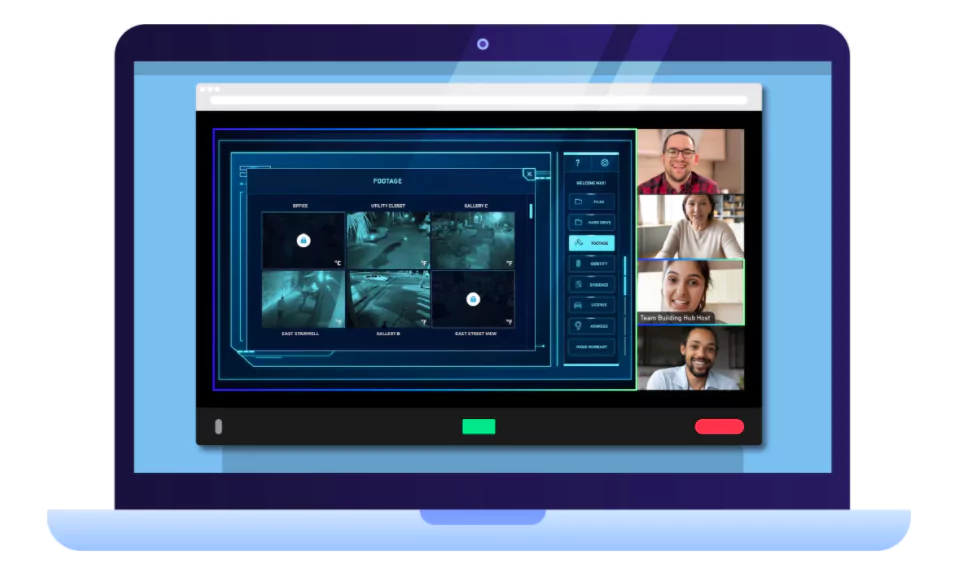 These games are played over Zoom, which makes it easy for your team to join together from the office, or while working from home! And it means that no one needs to miss out if they are sick during the event. To participate, they'll be using a digital dashboard, along with their live host, to review evidence, watch surveillance footage, match up passport dates, and more!
Even better, there's an element of competition to keep your team engaged – the team that solves the mystery the fastest is crowned the winner! You can even offer your own prizes to make things interesting, like a gift card to a local restaurant or a free lunch.
7. Take A Cooking Class
There's nothing like learning a new skill to bring a team together, and no one in Jacksonville does it better than JAX Cooking Studio. In addition to a variety of classes for kids, teenagers, and adults, JAX Cooking Studio also offers classes specifically geared towards teams!
These team building cooking classes are 2 1/2 hours long, plenty of time for your team to connect and relax, so they can really get the most from the activity. You'll get to choose the menu from their extensive list of options, so you can make sure it matches your team's tastes and dietary needs perfectly. The class also includes complimentary wine, which will definitely help loosen up your team!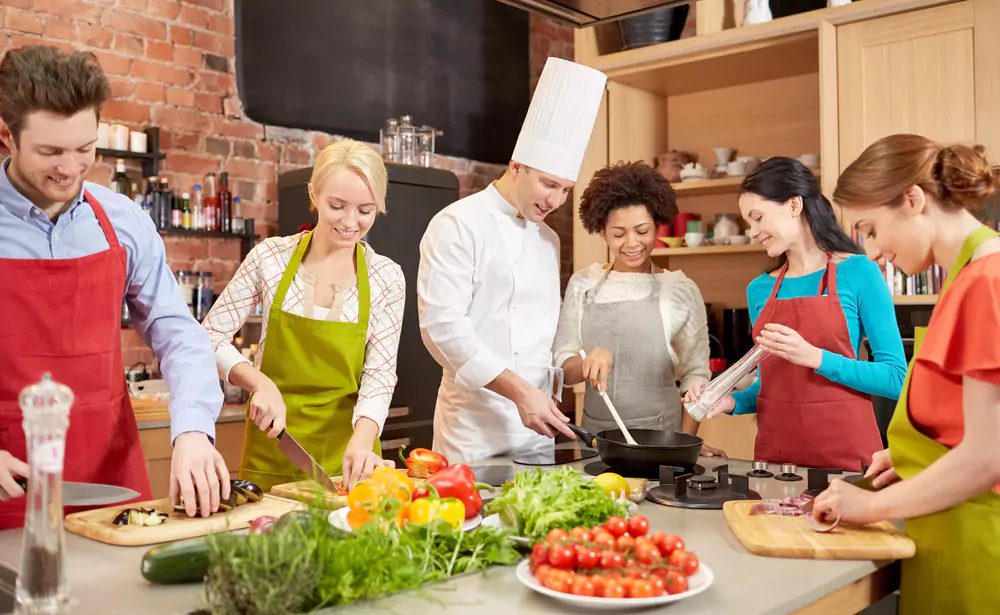 You'll have a hands on experience learning to cook, accompanied by an expert chef who will demonstrate and help with every step. At the end of the class, your team will be able to gather around their enormous table to enjoy their hard earned food together. They'll also be given recipes from the experience to take home, so they can recreate the experience with their friends and family.
They also offer a variety of holiday cooking classes, which makes them a great option for a holiday party – food and drink already included!
8. Drum Up Some Collaboration
For something truly unique, consider hosting a drum circle for your next team building activity in Jacksonville! Just Add Rhythm is a team building company that brings music, rhythm, and fun to your event. While probably out of your team's comfort zone, music has been shown to directly impact nuero-chemicals in the brain, which can increase your team's feeling of closeness and connection!
In Just Add Rhythm's corporate events, they will bring everything needed for your team to make music, including drums and a member of staff to get everyone involved. The entire experience will be fully hosted, to make sure that your team members can get past the initial jitters to take full advantage of the experience.
While certainly not on the normal list of team building, a drum circle will definitely provide your team with a unique opportunity to make something together!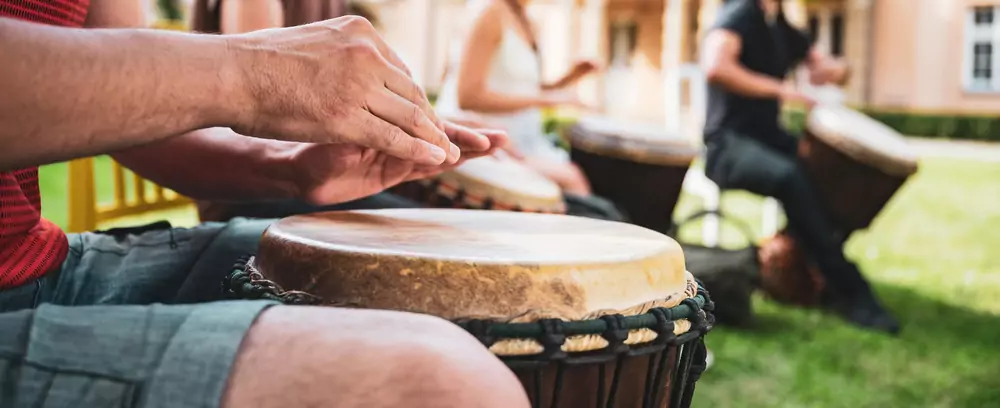 9. Take A Guided Kayak Tour
Smoothly sailing down a river might not be your idea of intense team building, but at Jacksonville Kayak Company, they promise an experience your team won't soon forget!
Using tandem kayaks, your team will be brought on a tour of Jacksonville from a different perspective, through the rivers that snake the city. While the experience will definitely be out of the comfort zone for some participants, Jacksonville Kayak Company begins every event with a thorough explanation of how to use the kayak, where they will be going, and safety procedures should something happen. They also provide safety equipment for everyone to wear, so they'll be safe even if they do capsize!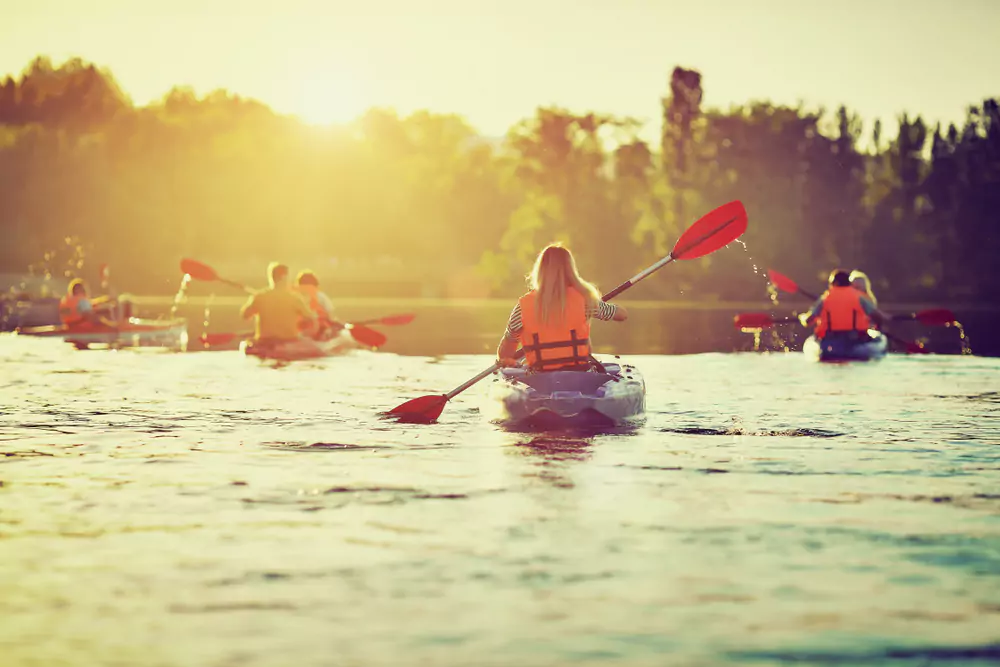 When people share a new experience, or work together to solve a problem or overcome a challenge, teamwork is fostered and relationships are built. Kayaking is indeed a new experience for most people. And, even for those have kayaked before, kayaking with a group – as part of a team – is an excellent opportunity to learn to work together in a fun, low-stress environment while experiencing nature in a truly unique and exciting way!
10. Hang Ten At A Surfing Event
Speaking of water based events – surf's up! At Thompson's Surf School in Jacksonville, your team can learn the surf the waves of Florida, all while learning to communicate and support one another!
This activity is best for small teams, as Thompson's is only able to teach groups of 3-4 people at a time. However, that small group will have the dedicated attention of coach focused on helping them improve their technique. Using video playback, the coach will be able to point out the challenges that each surfer is having, and help them understanding how to improve so they can become surfing masters!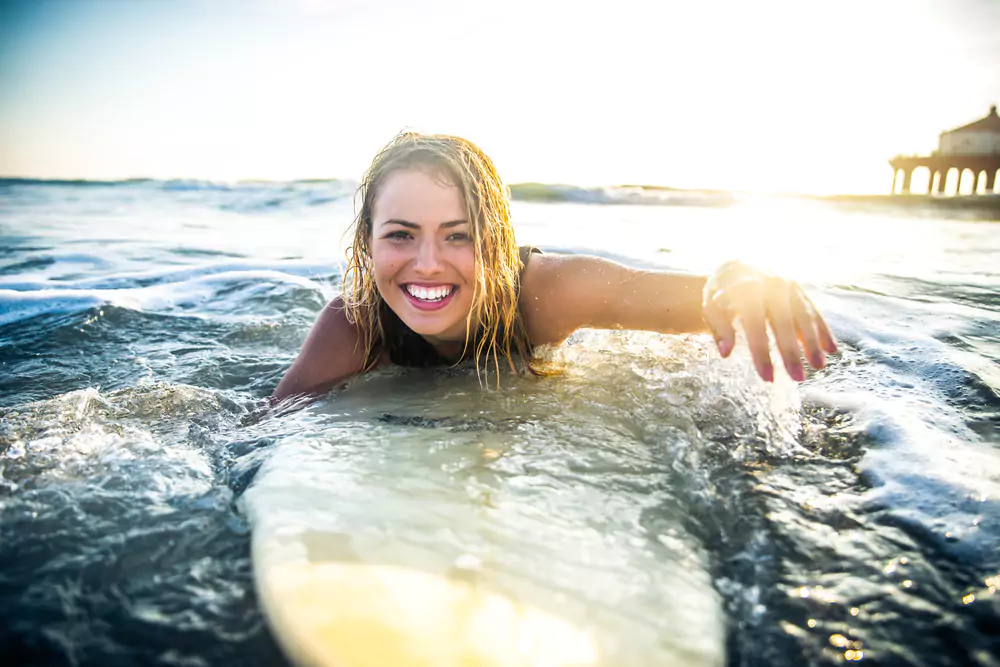 For a larger group, Jacksonville Surf & Paddle is able to provide 1 coach for every 5 participants. In addition to surfing, they also offer paddle board lessons! They'll even set up a relay race for your team to compete in together, to help them work together in what is normally an individual activity.
And of course, both companies provide all of the equipment you'll need for a great time, so no need to worry about shopping for a wet suit!
11. Play An Online Game Show
Give your team the chance to battle it out for the win over 5 rounds of engaging puzzles and fun! Team Building Hub's online game shows are a great solution to a team who needs some quick morale boosting, all while being accessible to in person, hybrid, and fully remote teams! There are even holiday options for Halloween, Christmas, and more that would make the perfect addition to any holiday party.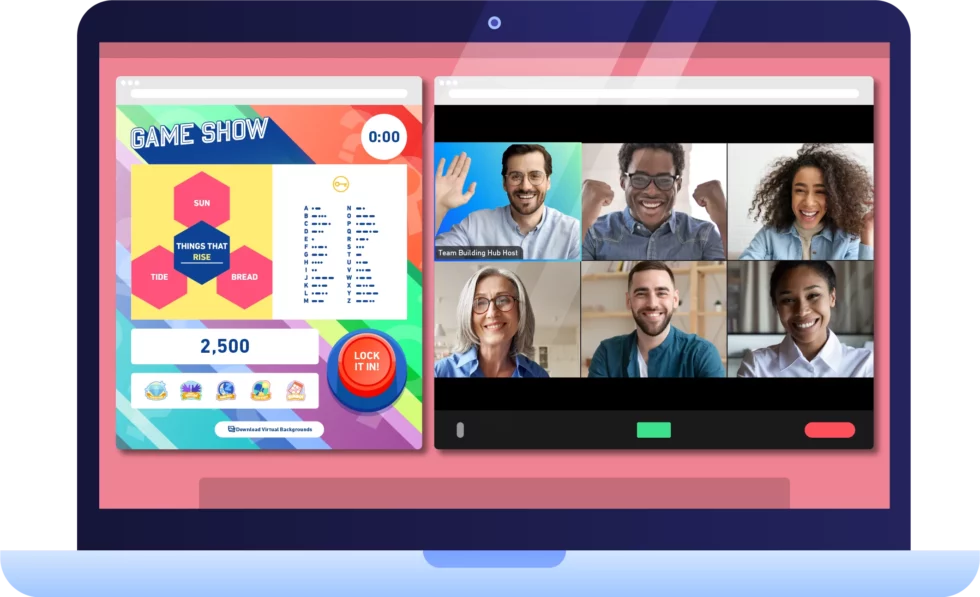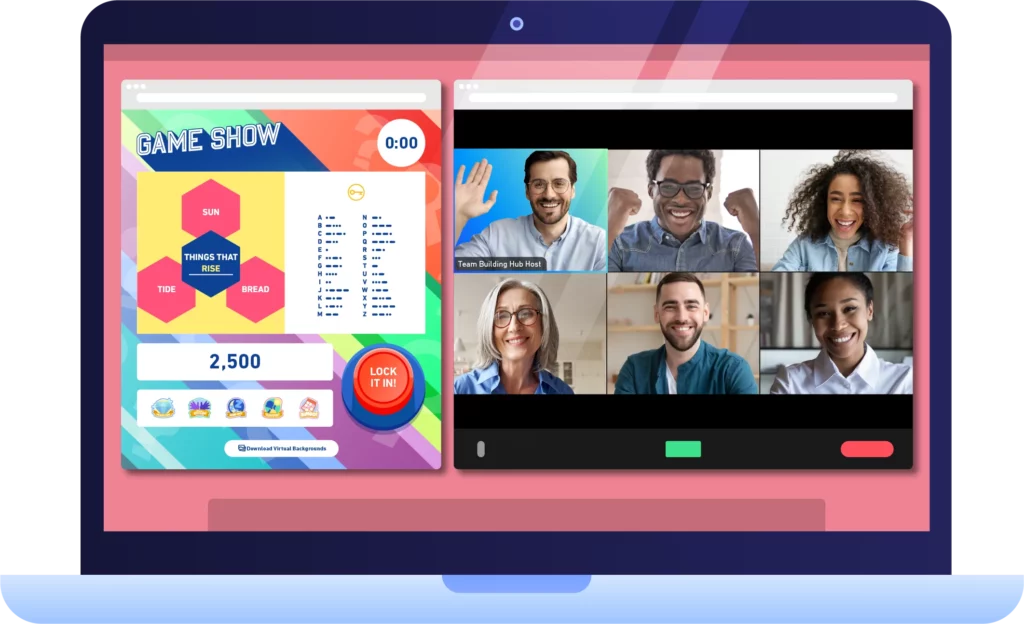 Our online game shows are flexible for your headcount – we can host up to 200 people playing at the same time without issue! Thanks to our unique dashboard, everyone will be able to have the puzzles and clues up on their own screen, so they can work together to earn the most points.
Speaking of points – that's what it's all about! Your group will be split into smaller teams, and compete over the course of 5 rounds to earn as many points as possibility. All 5 rounds are completely different, with bonus rounds and opportunities for point popping up in between. It's sure to get your team excited and screaming for the win!
To learn more, join one of our live demos, and try it out for yourself!
12. Get Crafty Together
Working with your hands is a great way to get everyone engaged and collaborating with one another. At Creative Grain Studio in San Marco, your team will have the opportunity to hand make a craft of their very own, all while getting expert advice from a staff member!
There are a huge variety of options to choose from – your team could make a a customized lazy Susan or circle tray with their name and even pictures engraved. Or how about their own door mat that they will hand create with their own cute saying? There's even an option for specialty customized projects – the only limit there is your imagination.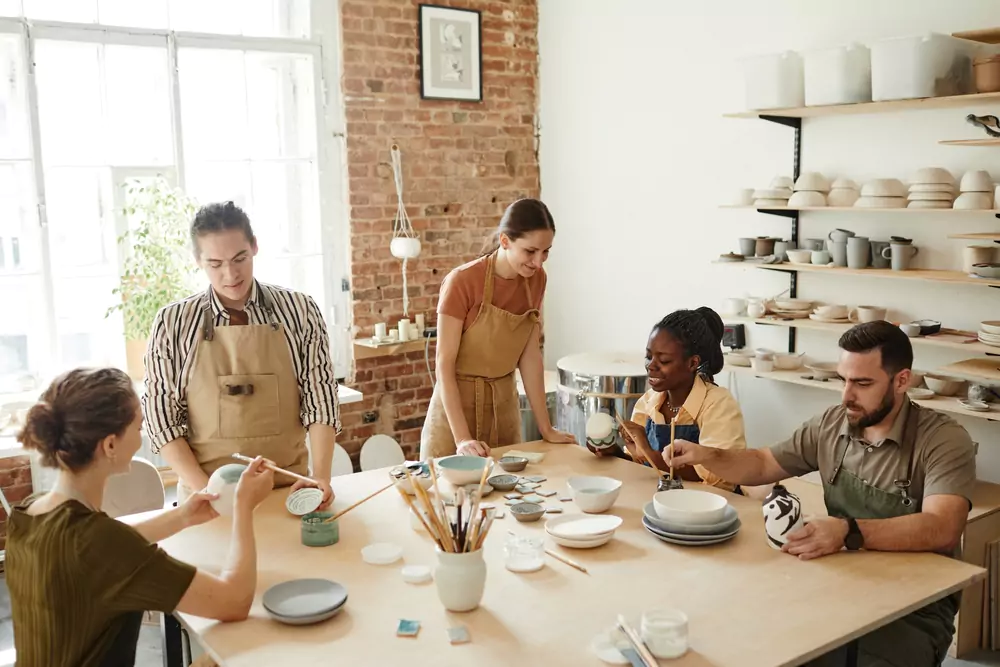 Giving your team the opportunity to create something together is a great way to get the creative juices flowing. You could even put people into pairs and have them compete for the best design! Or, have everyone work together to create items for the office to spruce it up and put their personal touch in. The possibilities are endless!
13. Give Boring Team Building The Axe!
If you haven't been axe throwing yet, you're in for a treat! This unique activity allows your team to test their skills in strength and accuracy. And at Class Axe Throwing, you'll get the opportunity to learn top tips from the best!
A team building package at Class Axe Throwing includes a training session, to make sure everyone is on the same page – and knows which way to throw the axe! From there, they'll dive into an hour of guided group games, culminating in one winner-takes-all tournament!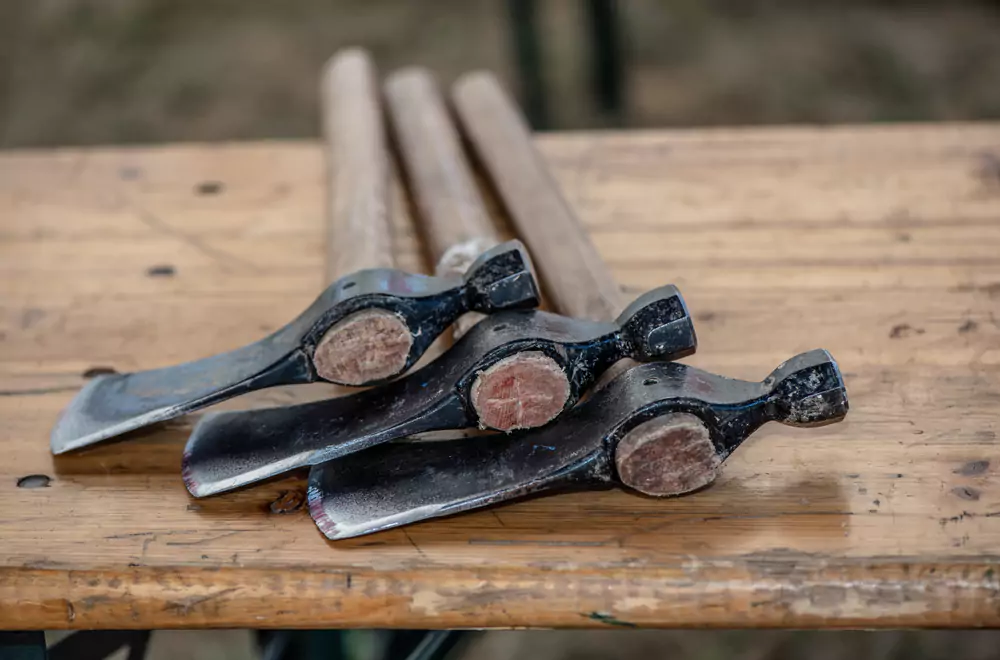 While a one off team building event is sure to be a blast, there's even an opportunity for repeat team building. Class Axe Throwing has a competitive league, that allows people to compete for the win across multiple axe throwing events! If your team really hits it off, they can join the league for a consistent team building experience, that will reach far beyond their first event.
14. Bike Through The City In Style with Pedal Pub
If your team is up for a more high energy activity (and is comfortable around alcohol!), Pedal Pub Jacksonville is a great choice! They combine all of the fun of a tour of the city, a bike ride, and a pub crawl, in one activity. With bikes that are handcrafted in the Netherlands, you know their tours are going to be top quality!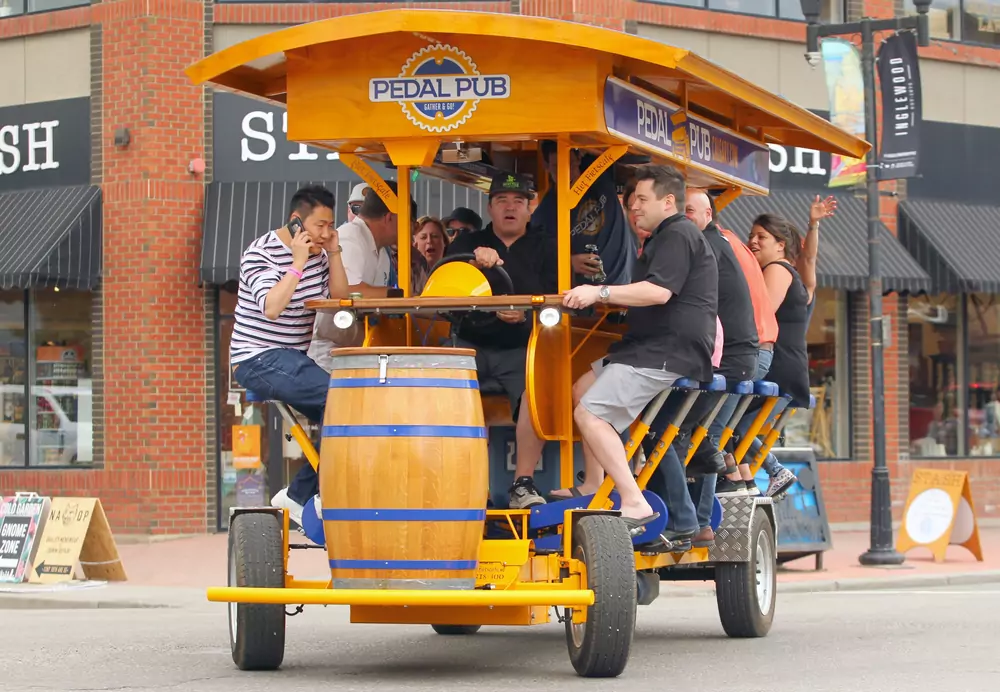 Pedal Pub Jacksonville has 3 different routes that your team can choose from. If your team is new in town, or just visiting, a tour through the heart of downtown is a great fit! Or a tour of the riverside, visiting the hip Five Points neighborhood and a number of classic Jacksonville bars. For sports lovers, the tailgate tour is available before Jaguar games, and takes place around the Gator Bowl, ending at the bar inside the arena so your team will be ready to go!
If none of these tours appeal to you, Pedal Pub Jacksonville also allows your team the ability to create your own tours! If you have a specific area of Jacksonville that you'd like the explore, you can share those and create your own route. Or, you can give your Pilot some ideas of what you'd like to see, and let them curate a tour with your team in mind! Whatever tour you choose, this option is sure to get your team excited.
15. Tee Off With Your Team at Top Golf
Whether your team already enjoys golf, or feels more comfortable on a mini golf course, Top Golf is fun for everyone! A fun riff on a traditional game of golf, Top Golf is accessible to everyone, regardless of skill.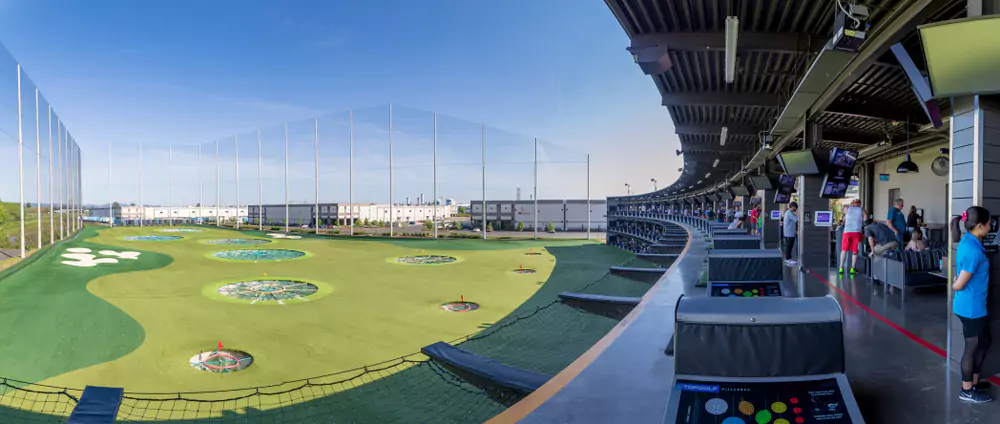 To play, your team will rent out either a single bay, or multiple, if you have a large group! Each bay will have a dedicated host that will help your team set up, pick their clubs, and get ready to play. The course is covered with giant targets – while there are multiple different game modes to try, to basic goal is to hit as many balls into the targets as possible! The balls are high tech, and will score themselves as they land.
But the fun doesn't stop there! Top Golf also offers a wide variety of food and drink that can be brought straight to your team at their bay. If you've got a large enough group, you can even opt for an all inclusive package that includes play, food, drink, and dedicated staff to ensure that everything runs smoothly throughout.
16. Take On A Ropes Challenge Course
Nothing quite gets a team going like a physical challenge, especially when it's something they've never gotten the chance to experience before! A ropes course is just the thing for a team that love active adventures, and UNF's Osprey Challenge Course offers a wide variety of rope challenges, a zip line, bridge challenges, and more!
UNF's Osprey Challenge Course is unique among ropes courses in that they offer completely customized challenges, based on your team's level of comfort, skill, and what you're hoping to work on together. For example, they offer a variety of low ropes course for those without much experience, to give them a challenge without overwhelming them. But they also have high ropes courses for those overachieving teams, to make sure they are fully challenged.
No matter your team's skill level, they'll certainly be able to create a program that fits you like a glove!
17. Go Tuk'n
What the heck is Tuk'n, you ask? Go Tuk'n is a fun, exciting, and unique way to explore Jacksonville! A tuk tuk is a motorized, 3 wheeled taxi. They're common in Thailand, Costa Rica, and many other tourist destinations across the globe. Go Tuk'n has brought these fun vehicles to Jacksonville, with a fun twist!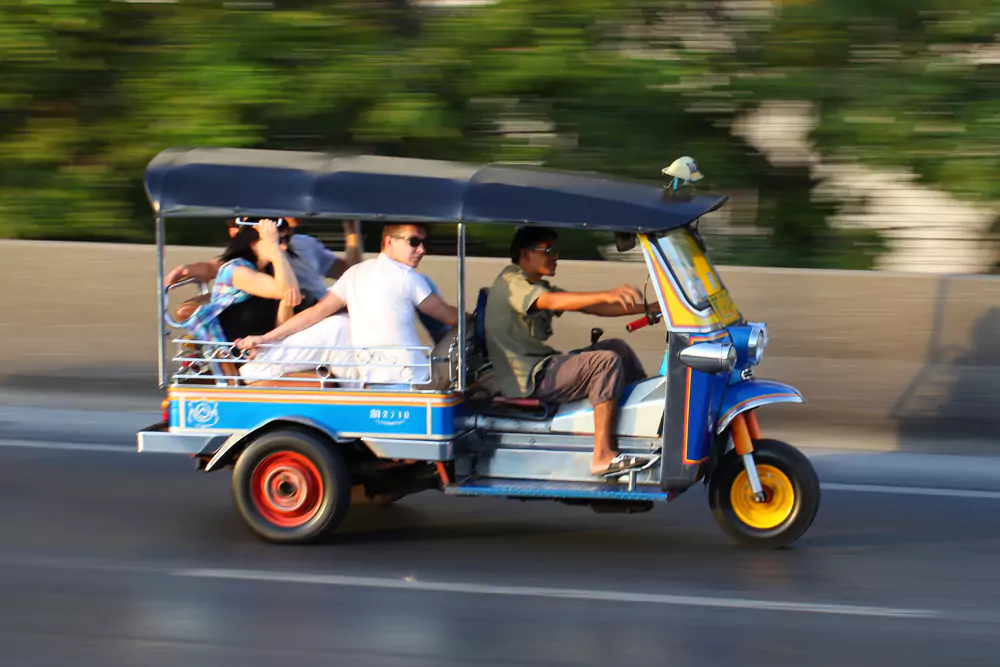 While Go Tuk'n offers a variety of fun tours and experiences, groups looking for team building will be especially interested in their scavenger hunts! Their, "I Dare You Scavenger Hunt" is their signature experience, and will take your team all over Riverside and Avondale, completing items on their lists to earn the most points!
Your group will be broken into teams, each with their own tuk tuk, and complete a series of hilarious activities and challenges to earn points. Of course, none of the items on the list are risqué or inappropriate, making it perfect for corporate team building. You can even bring decorations to sup up your tuk tuk, and show your team spirit!
And if you're really looking to go all out, you can even combine the scavenger hunt with a brewery tour, for a truly above and beyond experience!
18. Have a Ball With Paintball
Paintball isn't just for experts with their own equipment! At Paintball Adventures, your team can have a blast competing in a paintball game, without needing any prior experience.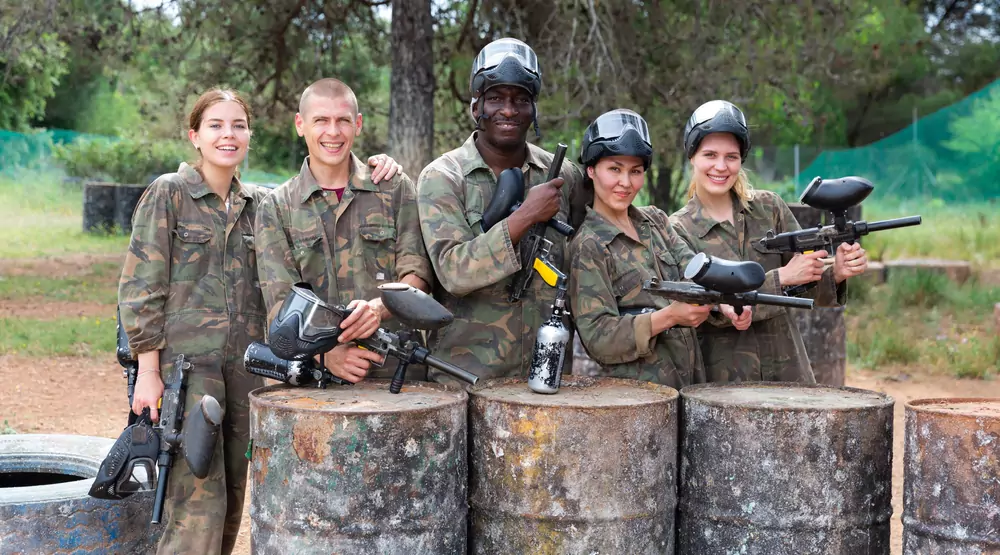 For both small and large groups, you'll have the option to completely book out a section of the paintball field for your team, so you won't need to play with any strangers. Your team will start off with an orientation, explaining how all of their equipment works, the rules of the games, and all of the safety information they will need.
From there, your team is off to the races! Paintball Adventures is no ordinary paintball park – in additional to the usual woodland areas, they also have a castle, a crashed airplane, sniper trails, and more for your team to explore and use! And, of course, the team that manages to cover the other in the most paint is crowned the winner.
19. Take A Food Tour
Everyone likes to eat, and getting to try new foods is a great way to get your team out of their comfort zone, and exploring their city. Taste of Jacksonville offers a wide variety of different food tours to meet your team's food taste, location, and dietary restrictions.
Their most popular food tour is Savoring San Marco, where your team will get the explore both the culture and food of Downtown Southbank. The tour is around 3 hours in length, and includes stops at 5 different restaurants. The foods that are served vary from tour to tour based on availability, but some frequent flyers include Hightide Burrito, Good Dough Artisan Doughnuts, and Mayday Icecream!
Along with the delicious food, your team can walk away from their food tour with Taste of Jacksonville knowing that they've done a good deed. A portion of every ticket sold for their tours is donated to a local non profit, to help children and families that are food insecure in Jacksonville!
20. Paint Party
Smock up your team, and give them a chance to express their creativity together! At Painting With A Twist in San Marco, your team can book a private party to learn how to paint from a private instructor. You'll also have the option to hire a caterer, a decorator – the possibilities are endless!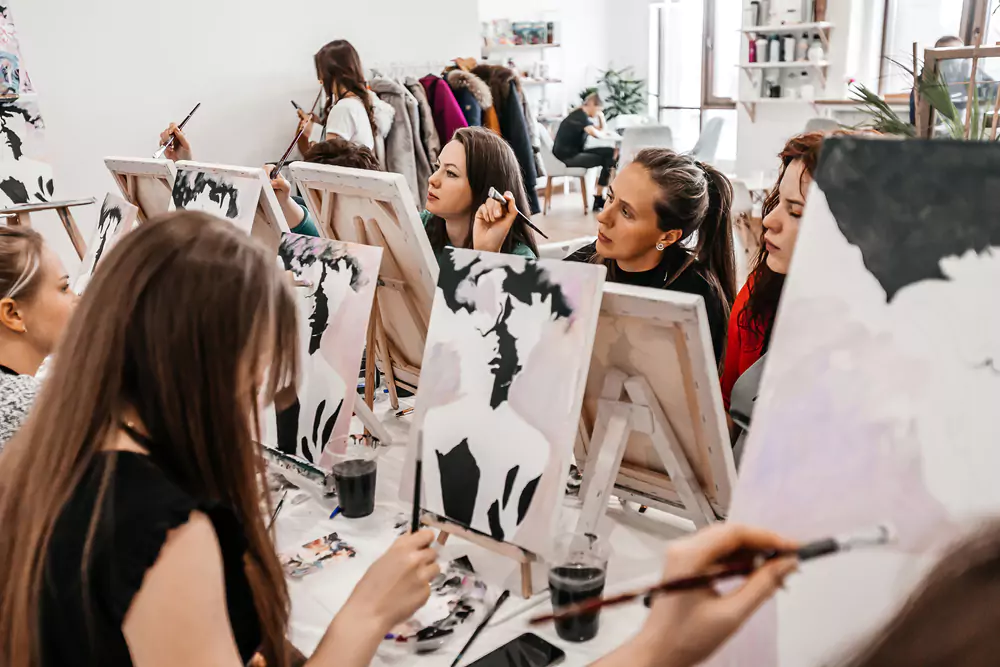 When booking a private party, you'll also have the ability to choose exactly what your group gets to paint. You'll choose from over 10,000 different painting options to make sure it fits your group like a glove.
And, if your group isn't able to meet in person, they also offer Zoom sessions! Zoom sessions include everything that your team needs to create a masterpiece, including paints, canvas, brushes, palettes, and more!
21. Climb To New Heights
At The Edge Rock Gym, your team will have the chance to learn, and maybe even master, a new skill – rock climbing! The Edge has small scale classes for smaller teams, but they also offer the option to book a group event for a large team to climb all at once!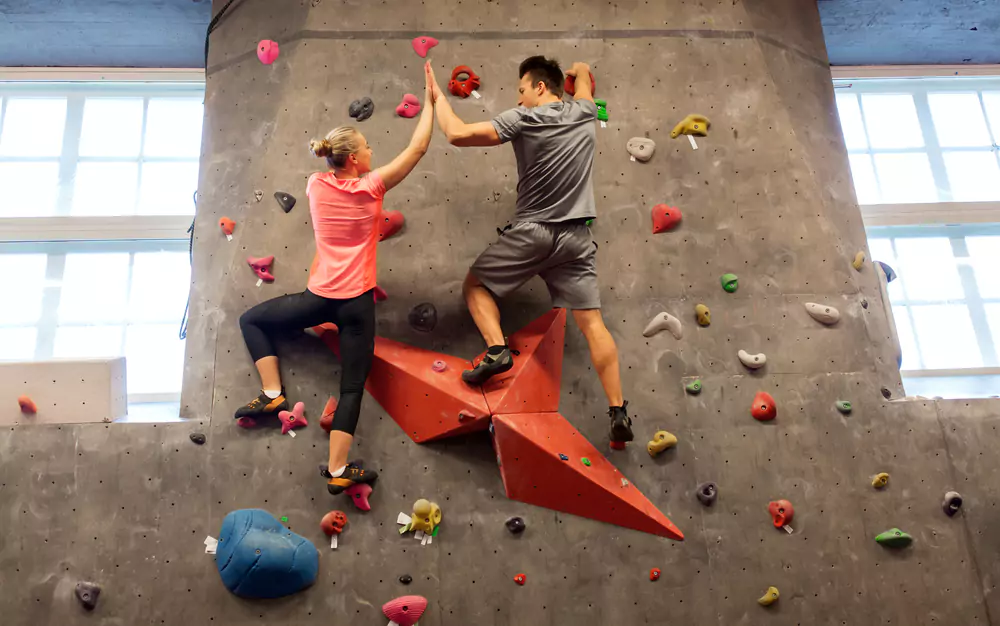 A large group event will include all of the gear necessary for your group to climb together. You'll kick off with an orientation together, to learn the basics of rock climbing and all of the safety procedures needed. From there, your team will have 2 hours to climb together, along with climbing experts who will supervise and give your team tips to improve their form!
Whatever your team's level of skill, they'll surely walk away from this experience feeling sore and accomplished!
22. Make Your Own Candy
Has your team got a sweet tooth? Satisfy it with a team building event at Sweet Pete's!
Sweet Pete's is a candy store, but it's also so much more than that – they make their own candy in house, and offer tours so that your team can see the creation in action! Not only that, your team can have the experience of creating their own candy to take home together, led by expert candy makers from Sweet Pete's.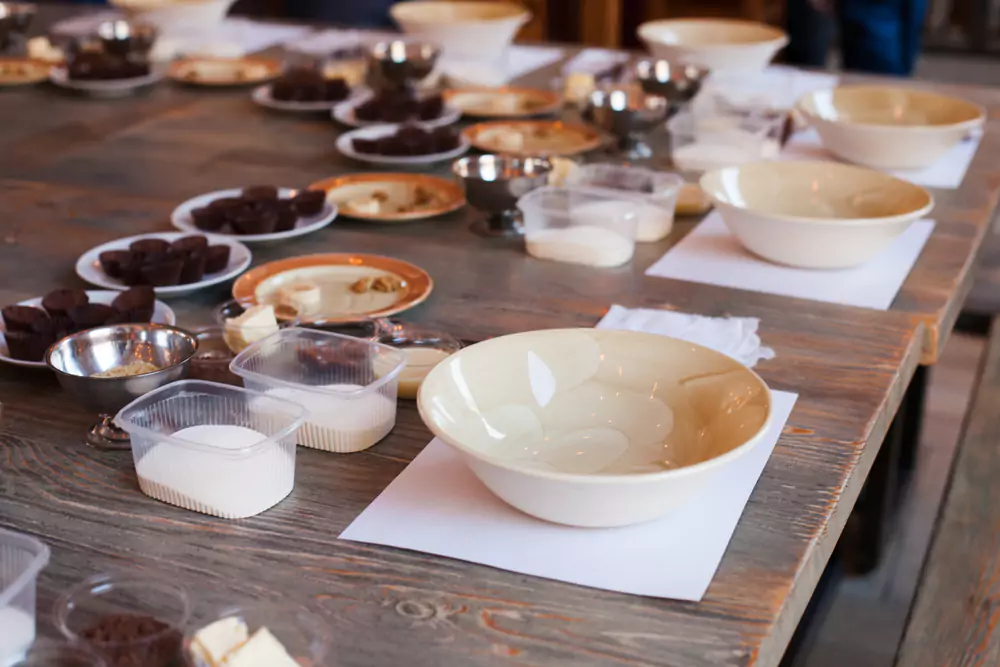 A team building event with Sweet Pete's includes an hour long candy making experience of your choice, hosted within their facility. You'll have the choice between lollipops, taffy, chocolate bars, gummies, and more! They even offer a class on making candy canes during the holiday season.
Best of all, this experience can be tailer for groups of anywhere from 10 – 100 people, so that everyone can join in on the fun!
23. Do An Amazing Race
We're all familiar with the Amazing Race TV show, where teams of two compete across exotic locations, doing all sorts of crazy activities, and racing against the clock to be the first to finish. With InnerWork, your team will be able to experience that fun for themselves!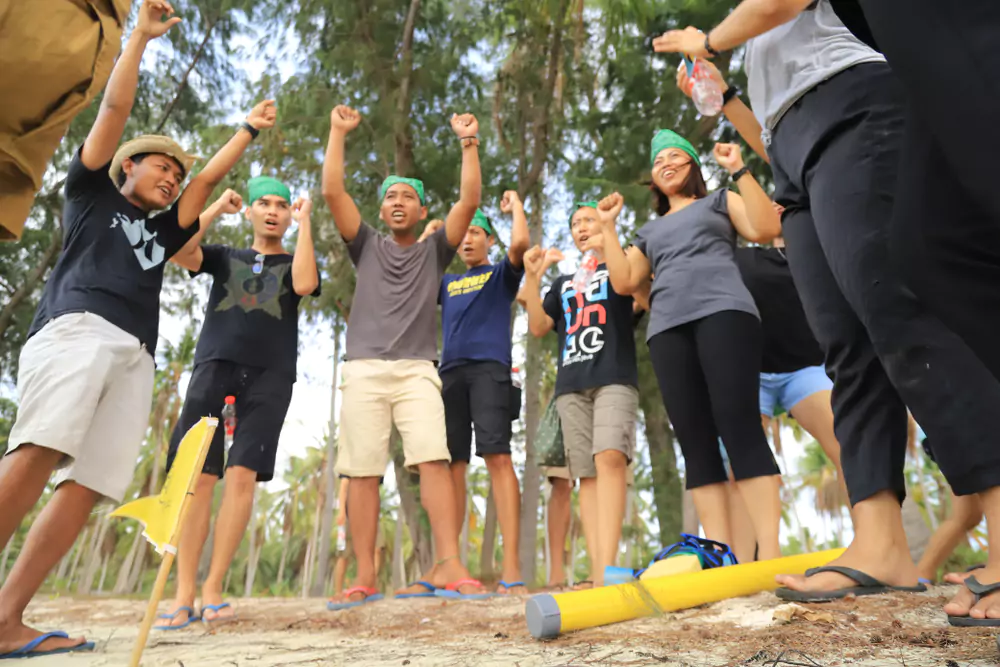 InnerWork offers a variety of team building experiences, but their Amazing Race is one of their most exciting! These events are fully customized to your team, location, and needs, but all events require strategy, courage, and reckless abandon.
Your Amazing Race teams will compete in a timed event to overcome numerous race obstacles, assignments, and challenges that will be scattered throughout your race zone. For those especially speedy teams, there are even bonus assignments available to earn more points at the end!
These events are available for any team size, even a group of 300! Be sure to set aside a full half day for this event.
Enjoy Your Event!
No matter where or how you choose to team build, make sure that you set time afterwards for your team to debrief and give their thoughts on the experience. You'll be best served if you can take advantage of their insight to plan your next event!