Have you noticed that your team is disengaged? It might be time to incorporate some team building activities. And when team building is done well, employees demonstrate higher levels of engagement — which is excellent for the company culture. Moreover, team building has many benefits and can improve your team's problem-solving skills, communication, job satisfaction, collaboration, and more. It's your secret weapon when your team needs a boost while having a blast! And in San Jose, team building can be easy.
Team building doesn't have to feel like team building. If you're in the San Jose area, there are tons of fun and exciting group activities to choose from! You'll jumpstart team morale, increase retention, and boost camaraderie.
With so much to do in San Jose, we've narrowed it down to 22 of the best ways to team build — with options for every kind of team dynamic. Keep reading to learn more!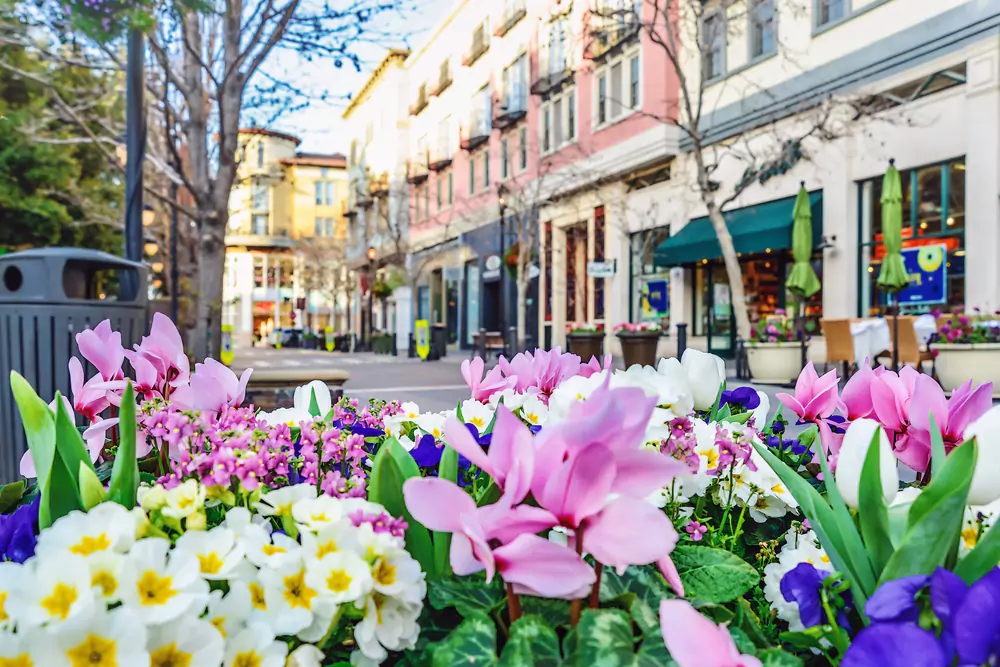 Table Of Contents
22 Awesome Team Building Activities in San Jose
What To See On Your Team Building Trip To San Jose
22 Awesome Team Building Activities in San Jose
1. Collaborate To Solve an Escape Room
Escape rooms make for excellent team building activities! You'll put your heads together to solve problems, uncover clues, crack codes, and escape before the clock strikes zero! At The Escape Game in San Jose, you'll find no shortage of themed rooms to conquer. This is a surefire way to create unexpected "wow" moments for your team.
The San Jose location features unique escape themes with different difficulty levels. Each game includes multiple rooms and is highly immersive. Your team might escape, but you will have fun!
2. Plan An Event with Team Building Hub
San Jose is a major city in California and the largest city in Northern California. There are endless ways to create engaging and meaningful team building activities for your team. Team Building Hub specializes in planning and executing surprisingly fun team building events that everyone enjoys! Planning can take a toll, but with the experts at Team Building Hub, your next event can be a breeze. Whether you're looking for in-person, virtual, or a mix of both, Team Building Hub can design your next flawless event.
Here's how it works. Fill out a quick form with as many details as you know. Within one day, you'll hear from one of their professional event planners.
When meeting with your planner, share what you're looking for and interested in. They'll take it from there to build, manage, and provide everything you need.
3. Hunt for Treasure
This is an excellent option for teams who enjoy outdoor adventures. Play as a team or compete against each other in the world's largest real-world treasure hunt. Geocaching is an outdoor activity where players use a GPS, mobile device, or other navigational tools to hide and find containers (called geocaches) hidden by other players. Millions of geocaches can be found at locations around the world marked by coordinates.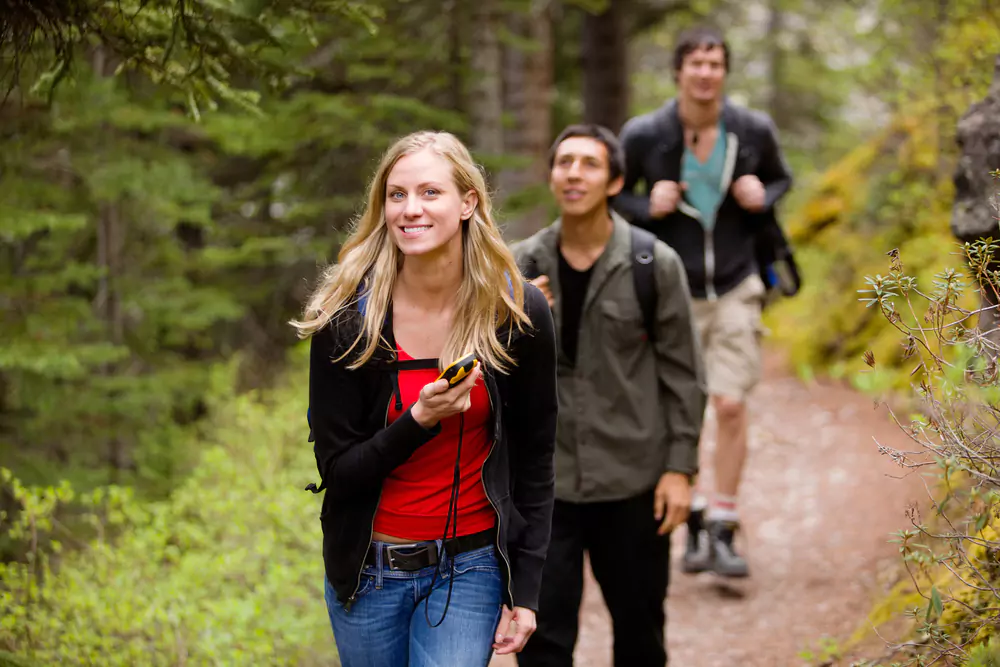 To play as a team, create a free account and download the official Geocaching app on your mobile devices. You can hunt for caches in the San Jose area as a team, or split into groups, set a timer, and see which groups find the most! When time's up, you can show and share pictures of what you've found.
The general rule of thumb is if you take something, leave something of equal or greater value and place the container back exactly how you found it. Happy hunting!
4. Break Stuff at a Rage Room
Work and life can get stressful. Give your team members an exciting chance to relieve tension. At Smash City Rage Room, each group will get 30 minutes to smash objects and electronics in a room with a baseball bat or crowbar. It's a blast — literally. Your team will definitely remember this unconventional outing!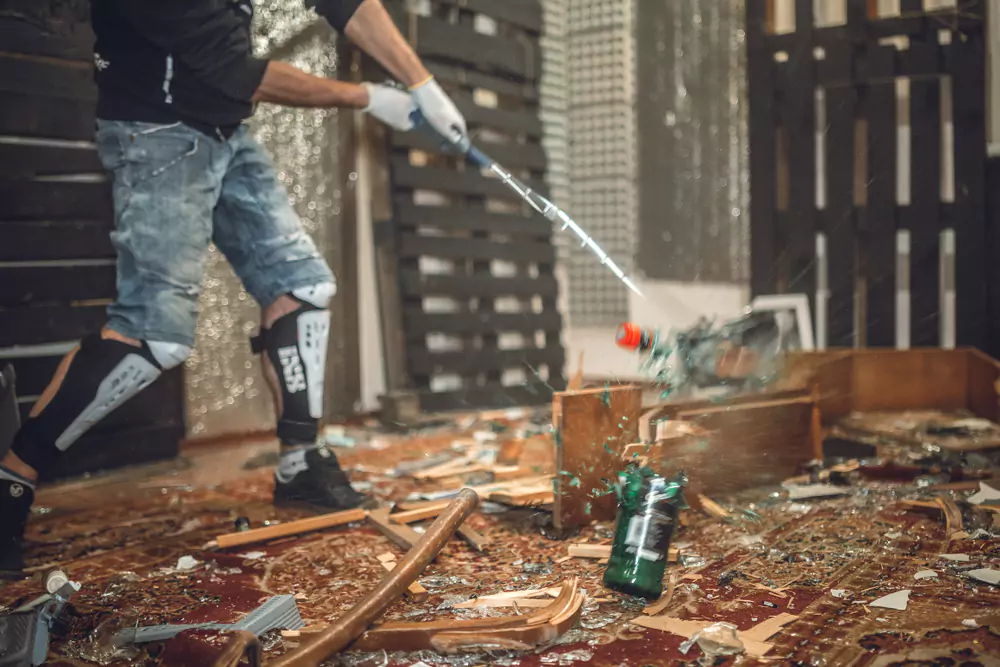 5. Experience the Local Brewpub Scene
Party and pedal as a team to some of San Jose's finest breweries with the San Jose Brew Bike. You'll get a tour of the city while visiting some of the best bars and tasting all the delicious craft beers San Jose has to offer. Everyone pedals together to all the fun stops along the way. This unique and memorable group adventure is an excellent opportunity to drink, dine, and work together as a team.
6. Solve a Mystery
A good mystery or crime is a great way to encourage your team to put their heads together and collaborate toward a common goal. These online mystery games will tap into the problem-solving prowess and clue-finding abilities of all your team members. Far from a one-person job, these games require teamwork. The race is on to be the first group to piece together the evidence that you'll find. With a couple of fun themes to choose from, you can put it to a vote for which crime your team will tackle!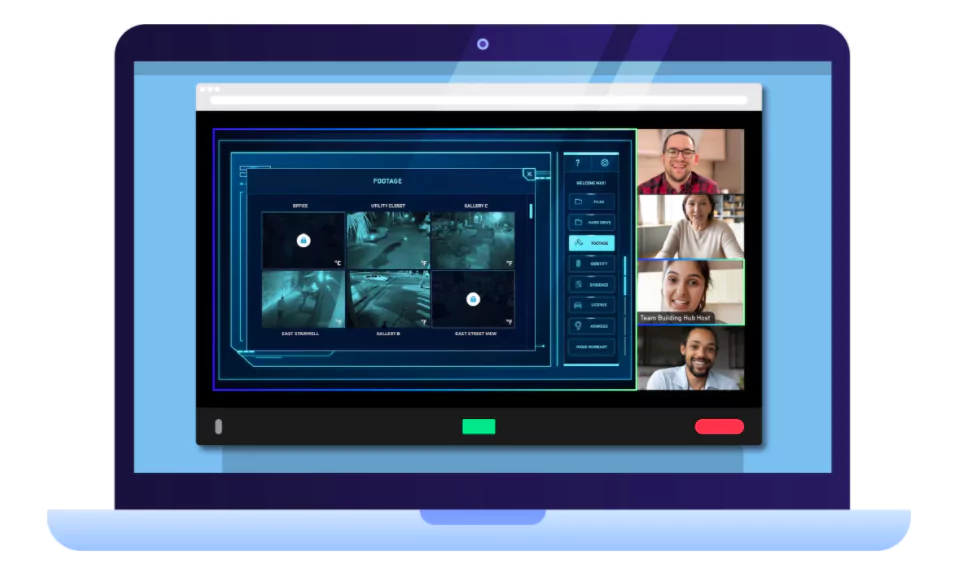 The Art Thief: Chasing Hahn
Your team has been tasked with tracking down the infamous art thief and known criminal, Vincent Hahn. You have the case file, but can your team work together to piece together all the evidence and find where Hahn is hiding?
The Art Thief: The Silk Road
Vincent Hahn is back to his old ways and on the run yet again. He's elusive, but with the right folks on the case, you might be able to uncover evidence that helps track him down and bring him to justice.
Rogue Scientist 1990
It's 1990, and Dr. Humphrey has been reprimanded for dangerous genetic experiments. Now, the Agency for International Reconnaissance (AIR) needs your team's help to find clues, build a case, and locate Humphrey before his experiments become even more dangerous.
7. Cook Some Tasty Cuisine
Wow your team members with an unforgettable culinary experience in this tasty team building activity. Cooking classes are a fantastic way to engage your team — and Cozymeal has found some of the best chefs in the state. Together, you'll watch as trained chefs execute culinary acrobatics with fresh, crunchy, and delicious ingredients. All you'll need to do is select the food you'd like to make as a team. The chefs can come to you, or you can host the event at their location. If you want to book a chef for a private event, contact the Cozymeal team. Bon appétite!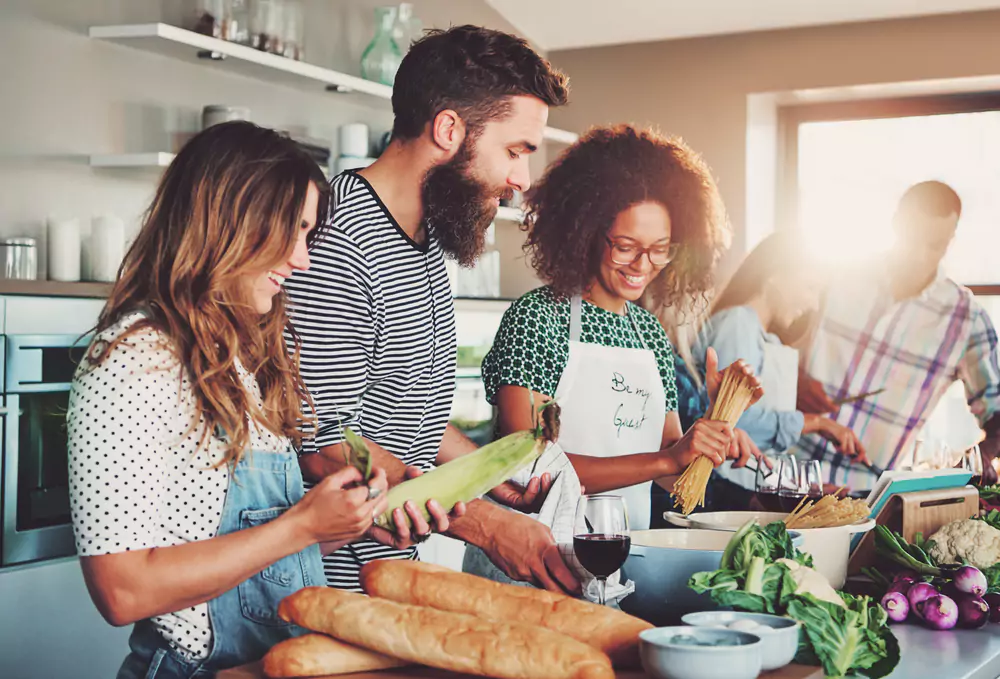 8. Explore the Municipal Rose Garden
The Municipal Rose Garden is a go-to spot for picnics and afternoon strolls. With vast green lawns and colorful blooms, this garden has been named "America's Best Rose Garden." You'll encounter more than 3,500 plantings and 189 featured varieties on your visit. Lounge with your team and play a few ice breakers as you enjoy the fragrant flowers nearby. If your team is up for some competition, try hosting a photo contest! Give everyone a chance to explore and snap photos of the flowers. When everyone's done, vote on the best pictures and crown a winner!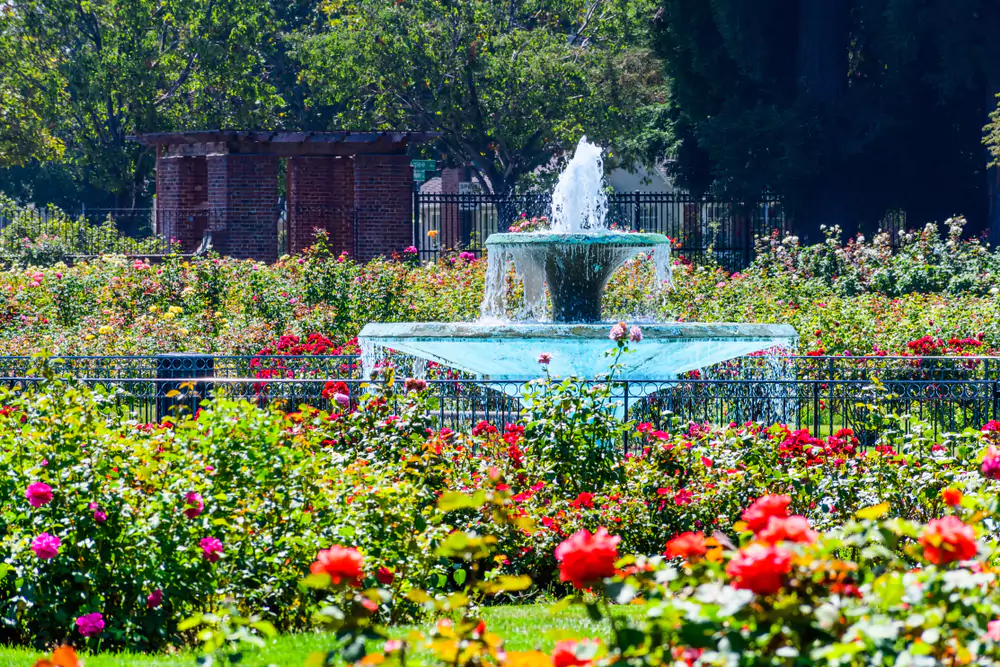 9. Visit The San Jose Museum of Art
Celebrate new ideas, stir up creativity, and inspire your team members with a visit to the San Jose Museum of Art. Known for its fresh, distinctive exhibitions, the San Jose Museum of Art addresses significant trends in contemporary international art, architecture, and design. The museum also highlights artists from the West Coast and is a popular attraction for art lovers and cultural enthusiasts alike. Your team will get an up-close look at various paintings, sculptures, photography, drawings, and more.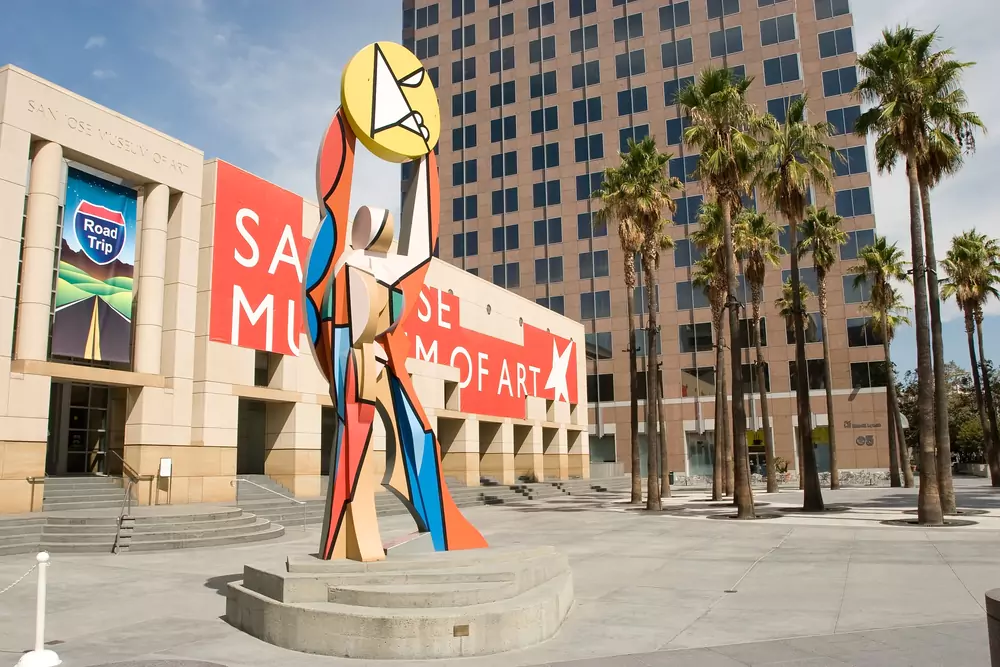 Try a museum scavenger hunt for extra team-building fun while you're there! Museum scavenger hunts are a great way to engage your team and add a little competition to your visit. Here's how. Ahead of your visit, browse the current exhibitions and make a list of some of the art on display. Split your team into groups, set a timer, and see who can snap the most photos of the checklist items. Award points for creativity, and be sure to give the winners a prize for all their hard work!
10. Hike to the top of Castle Rock
San Jose is tucked in a valley surrounded by awe-inspiring mountains. Spend some time outdoors as a team and explore the endless trails. The Castle Rock State Park is situated along the Santa Cruz Mountains and is known as the hikers' paradise. Featuring trails for all skill levels and various flora, the Castle Rock hikes are a great option for teams. Plus, this is one of the parks that offer a view of the famous California Coastal Redwoods and giant fir trees.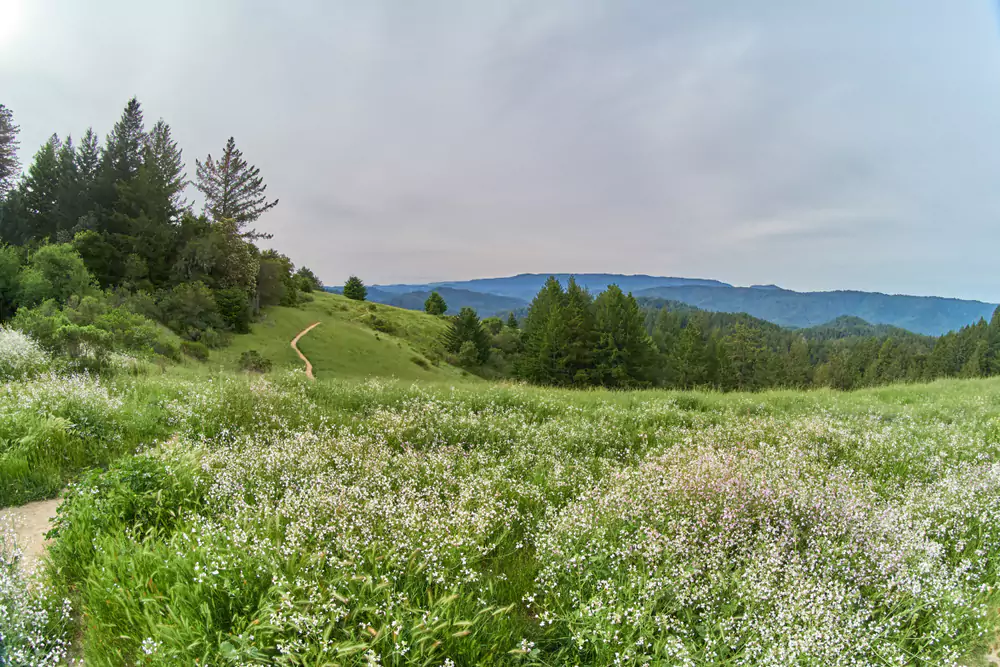 11. Tour the Redwood Canopies
If you want to get your team in touch with their adventurous side, this is the option for you. Whiz through the air on the Redwood Canopy Tours zip line or brave the Sequoia Aerial Adventure course at Mount Hermon Adventures.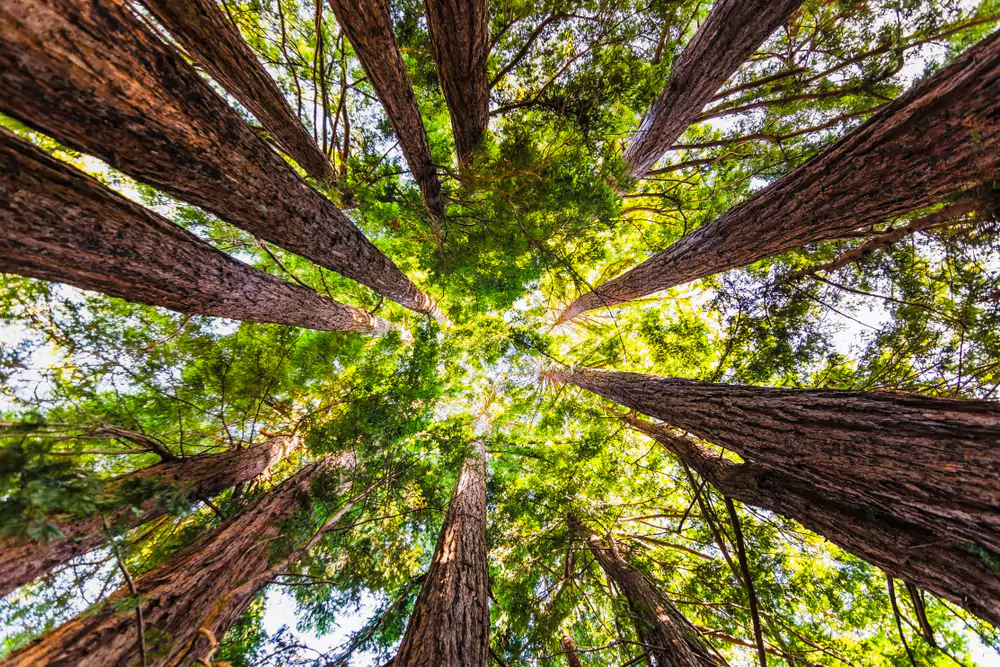 The Redwood Canopy Tour features six zip lines, and two suspension bridges hung above a creek amongst the towering redwoods. Your team will be high above the earth, in ancient trees learning from expert tour guides about ecological and local facts. The Sequoia Aerial Adventure will challenge your team to navigate rope and timber obstacles 80 feet above the forest floor. This one is not for the faint of heart!
12. Learn About Ancient Egyptian History
At the Rosicrucian Museum, you'll find the most extensive collection of Egyptian artifacts in western North America. It houses more than 4,000 artifacts and is a popular attraction, garnering more than 100,000 guests every year.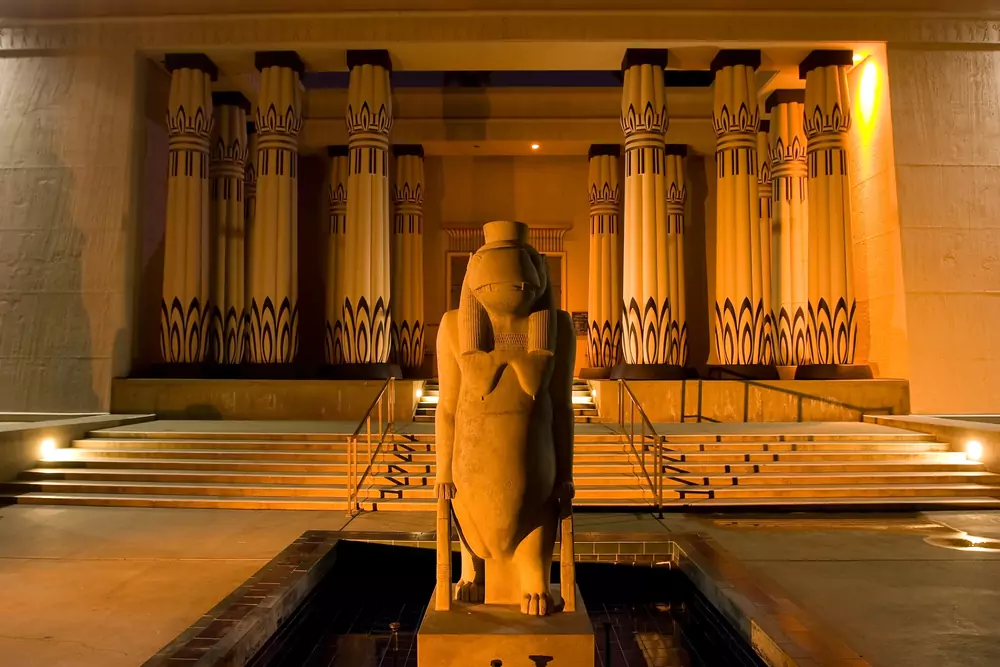 While your team is browsing Egyptian artifacts, you can make things more interesting by incorporating a museum scavenger hunt! Make a list of some notable artifacts, split your team into groups, and encourage them to snap photos of the checklist items. At the end of your visit, award prizes to whoever found the most items or completed the checklist first.
Using the museum app, your entire team can enjoy self-guided tours that take you through all the notable exhibits on display. Jot down some Egyptian trivia during the tour for additional fun later on. Then after your visit, head over to Luna Mexican Kitchen nearby to dine on farm-fresh Mexican fare in a cozy ambiance with a patio. Now you can enjoy a round of Egyptian trivia with your team while waiting for your food!
13. Catch a Sharks Game
Heading to a sporting event together is a great team building activity. Formerly the San Jose Arena and nicknamed "The Shark Tank," the SAP Center at San Jose is an indoor arena and the home stadium for the San Jose Sharks of the National Hockey League. If no games are playing, browse the concert page to see if any popular artists are in town and suitable for your team outing!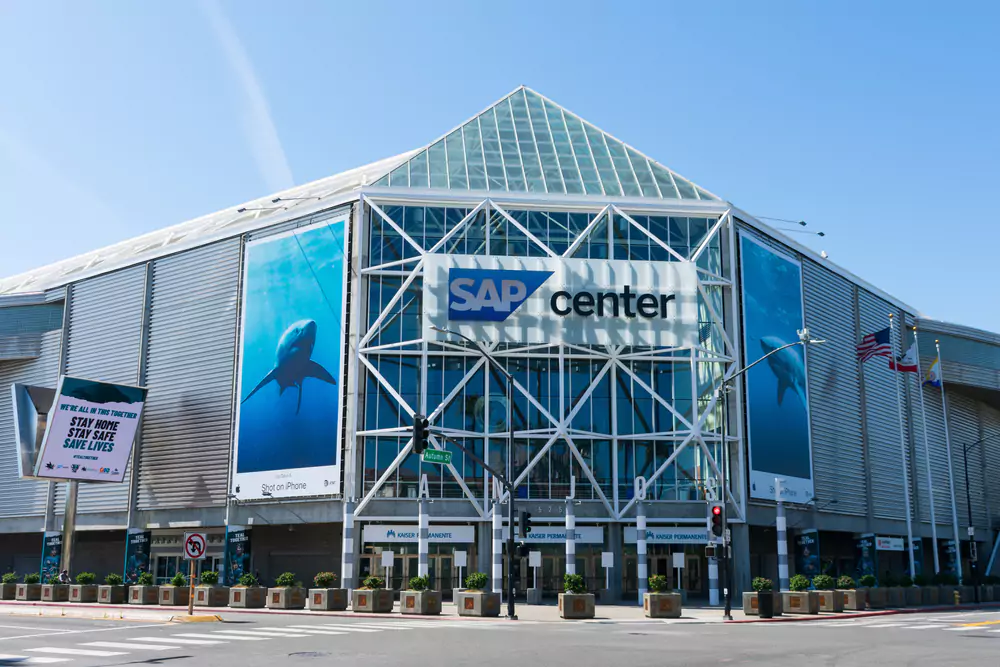 14. Play an Online Game Show
Points, badges, and the coveted spot atop the leaderboard make these online game show themes fun for teams looking to battle it out for bragging rights and glory. Whichever theme you choose, you'll have an energetic game show host who will keep your team engaged (and civil) as they race to score points in a selection of puzzle-style games. This is an excellent option for virtual or hybrid teams who want to connect and compete with one another.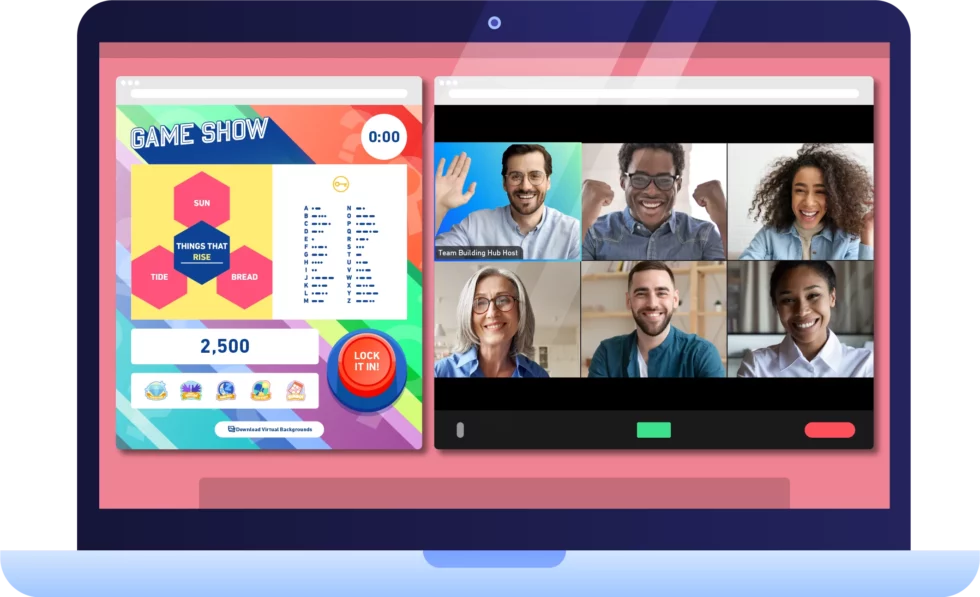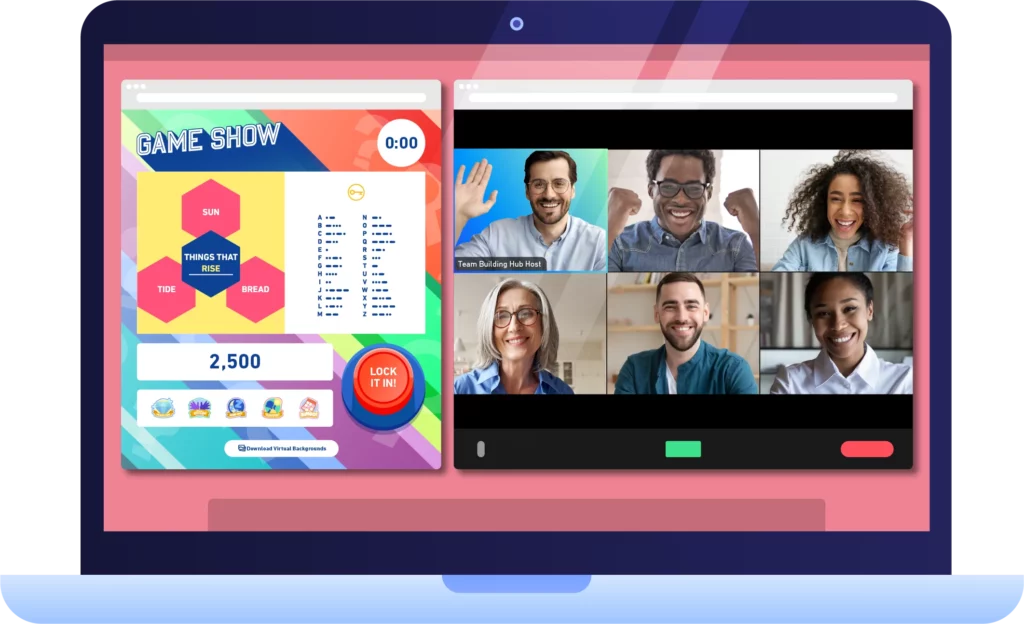 15. Visit the Happy Hollow Park & Zoo
Zoos are a fun place to explore with your team. At Happy Hollow Park & Zoo, your team can stroll the grounds and find jaguars, meerkats, lemurs, and more. The safe and secure animal habitats throughout the park house more than 150 exotic, endangered, and rescued animals. Your team will feel connected to nature while learning about conservation.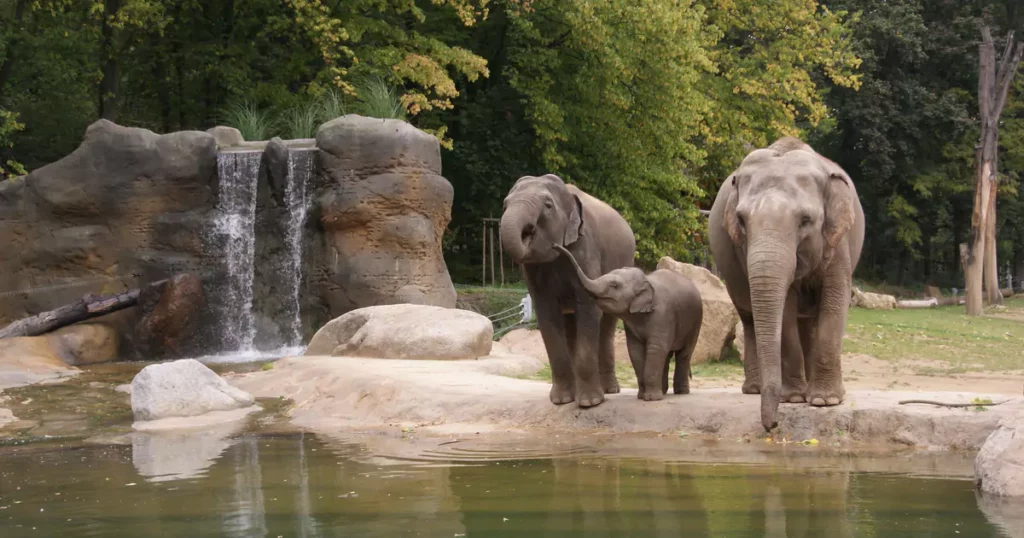 For extra team building fun, host a National Geographics-style photo competition. Challenge your team to snap captivating photos of the animals they observe. After your visit, have team members submit their photos and vote for the best ones!
16. Play Life-Size Monopoly in the Park
Nowhere else offers your team a chance to experience a larger-than-life, Guinness Book record attraction. Monopoly in the Park is a human-sized version of one of the world's most well-known board games. With an impressive 930 square feet, visiting this site is a great photo opportunity. Groups can even reserve the giant board game and game pieces for events. You'll toss jumbo dice, wear giant token-shaped hats, and land yourself in jail if you're not careful! Team building activities focus on fun and collaboration to develop critical skills. A round of life-size Monopoly is a great way to spark competition and encourage your team to work together.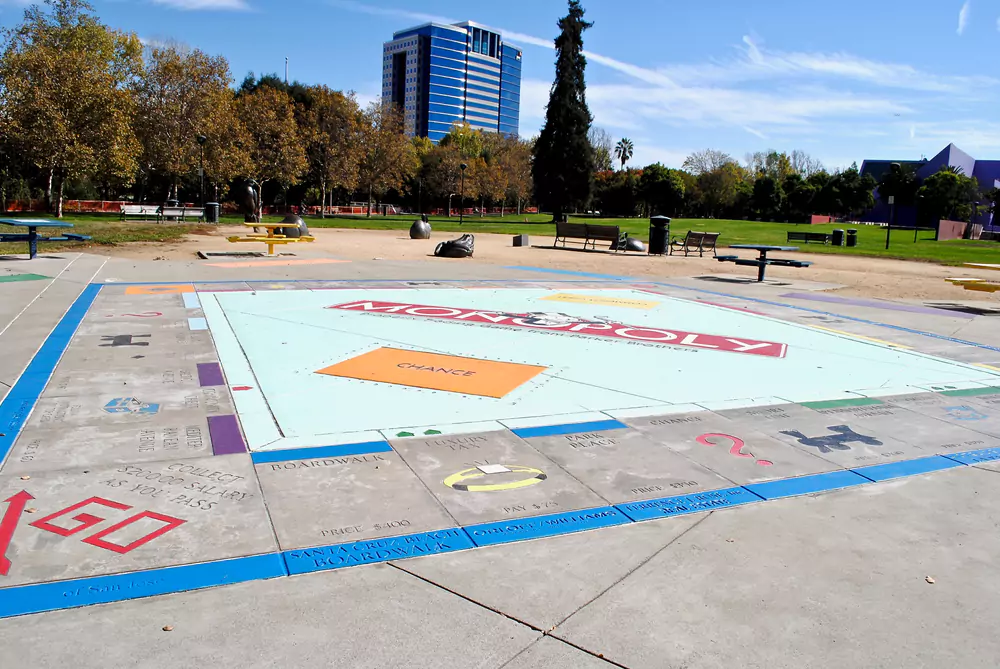 17. Throw Axes Together
Axe throwing is a great team building activity! It's simple: Players take turns throwing axes at a target in a dart-style game. At AxeVentures in San Jose, you'll be greeted by a team of coaches who will offer guidance on hitting your target. By the end, you're almost guaranteed to share laughs and enjoy feeling like a team of Viking warriors or lumberjacks. If you want to mix it up, they also have a glow-in-the-dark version that will give you and the team some eye-catching photos!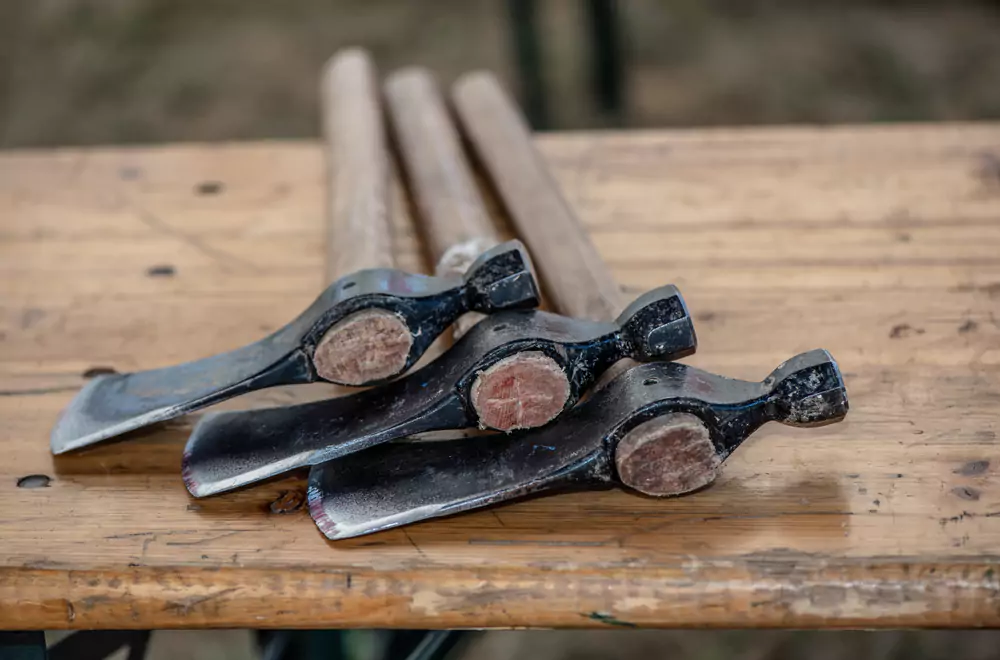 18. Test Your Team Trivia Knowledge
Trivia provides a dopamine hit and an adrenaline rush as teams race to be the first to answer questions correctly. So, get your team's heart rate up with a few rounds of competitive trivia! Play through topics ranging from general knowledge to U.S. history or pop culture. This team building activity taps into every player's knowledge — you never know who might have the correct answer! Explore virtual trivia games or browse the local San Jose pubs for a trivia night your team can join.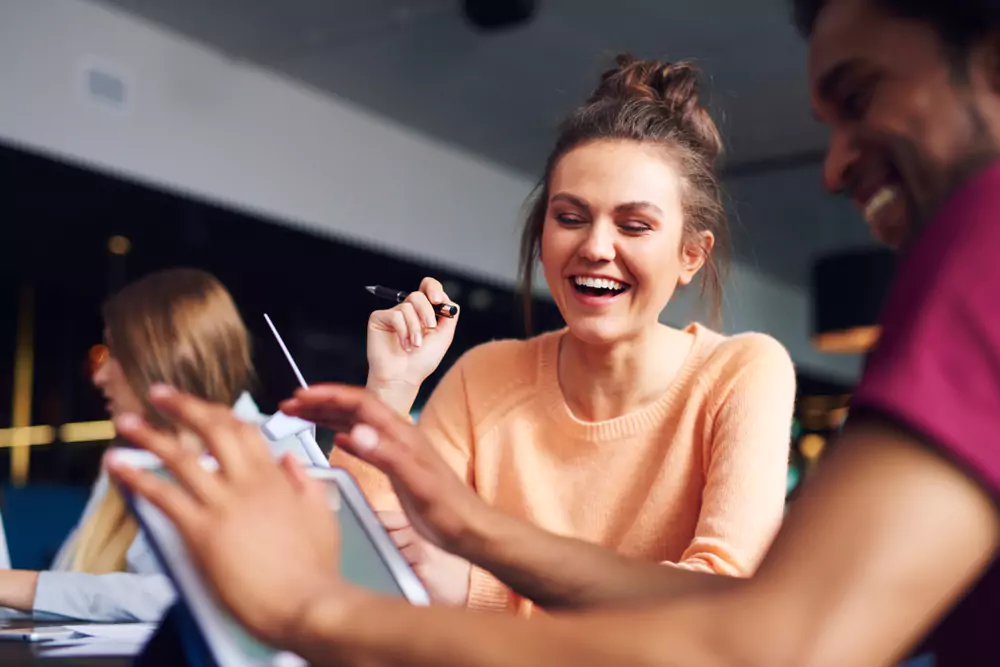 The Heads Up! mobile app is another great trivia-style activity for teams. All you need is your phone. This game has topics for every group dynamic. It puts a spin on trivia by tasking one player with putting their phone to their forehead. Everyone else needs to provide clues or act out the answer so the player can guess the correct answer and score for their team!
19. Volunteer in the Local Community
Volunteering benefits everyone involved and has been known to promote good health and happiness for those participating. Give your team members a terrific opportunity to positively impact the local community.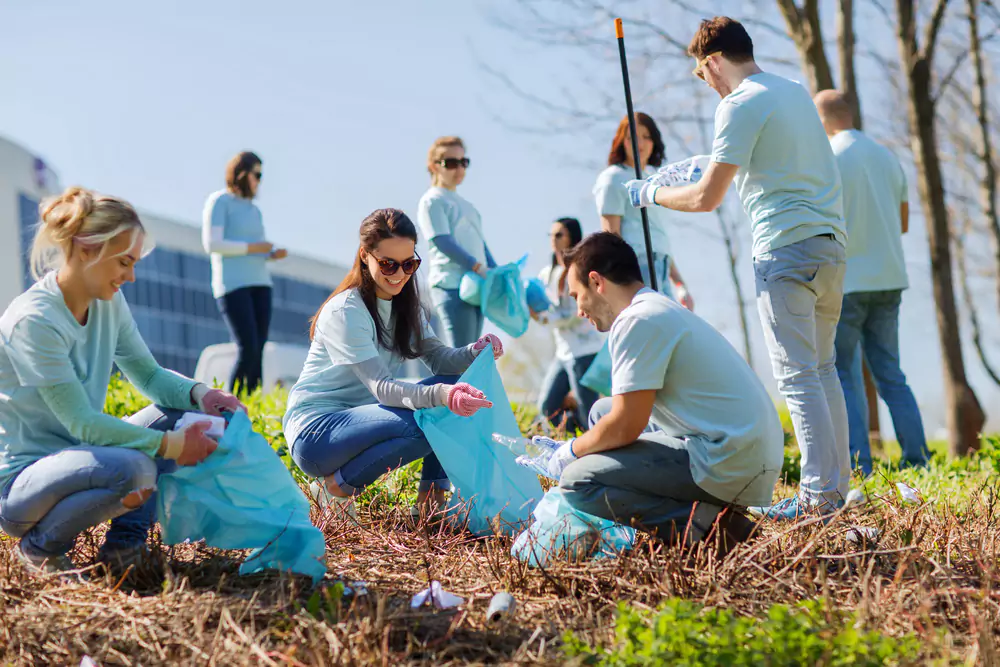 To set up some team-building volunteer opportunities near San Jose, check out Second Harvest or Sacred Heart Community Service.
20. Enjoy a Play or Musical
Before there were movie theaters, there were just theaters. And there's something special about the shared, immersive experience and escapism that live shows provide. That's why catching a play or musical is a fantastic group activity for any team. At the City Lights Theater Company in San Jose, you'll enjoy a live production that engages, inspires, and challenges your team through new concepts, intimate staging, and dynamic storytelling.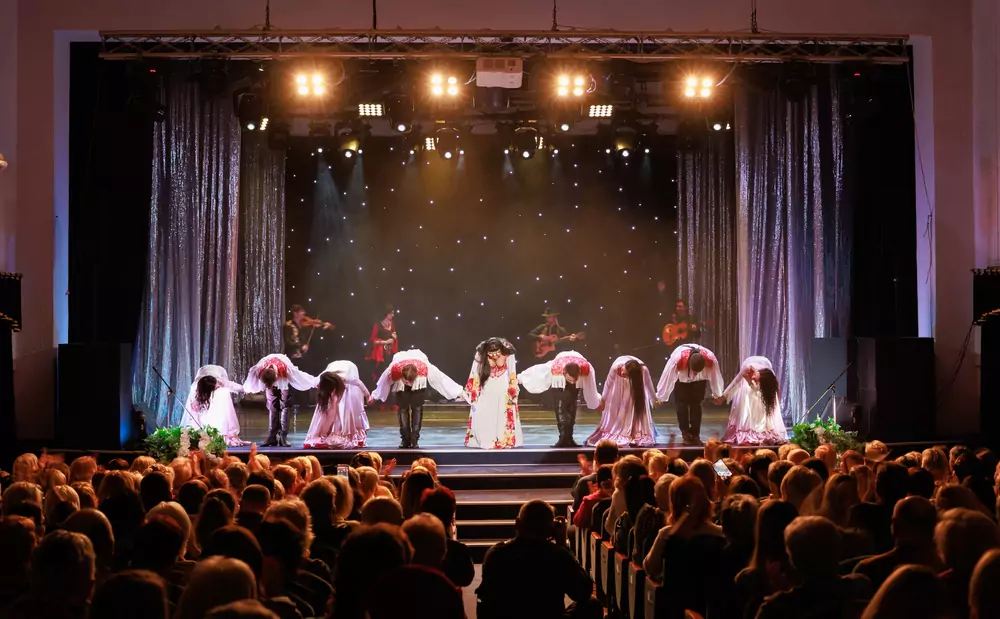 Head to The Grill on the Alley or Scott's Seafood for dinner when you're done.
21. Plan a Scavenger Hunt
Everyone can enjoy a good scavenger hunt — and they make for a fantastic team building exercise! This activity is highly customizable for any team dynamic or location. You can host a scavenger hunt indoors, outdoors, and even virtually for hybrid and remote teams. They can also be holiday-themed or wacky! Whichever way you choose to do your scavenger hunt, the concept is simple: Participants are tasked with collecting items or completing several activities.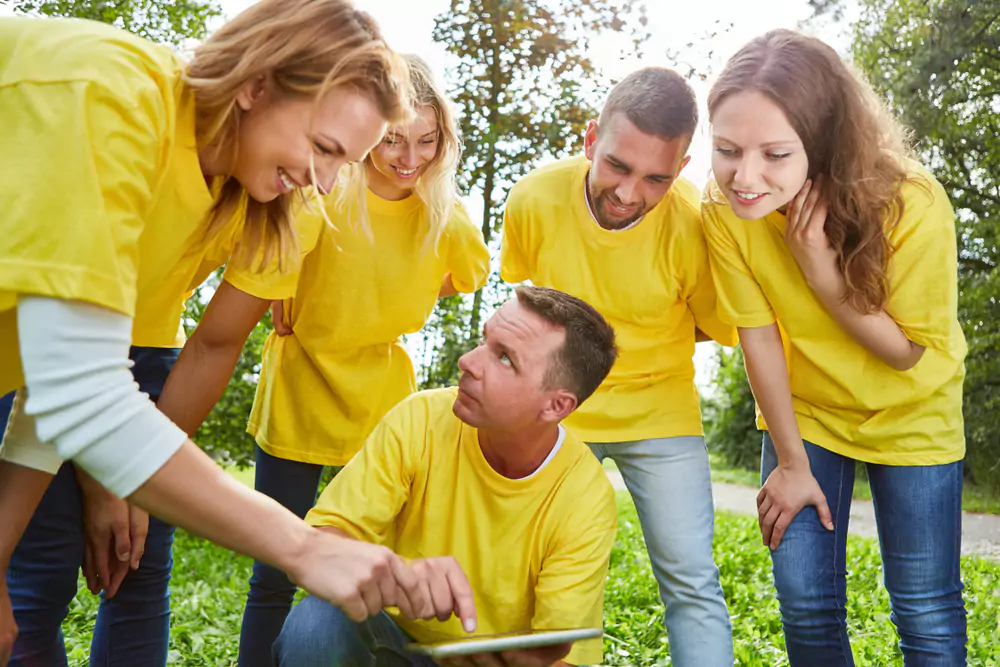 While in San Jose, you can design your own! Museum scavenger hunts are popular, so check out San Jose's museums. You can also host one at Happy Hollow Park & Zoo. Encourage your team to snap fun, creative photos while completing activities or finding checklist items. Make sure you have prizes ready when you're crowning a winner!
The GooseChase mobile app is another great option for teams. Its online platform helps you create a delightful interactive experience for your folks. You can create missions and view live stats, points, and participant engagement.
22. Unlock the Secrets of Winchester Mystery House
The Winchester Mystery House is a historic landmark in San Jose and is widely considered an architectural wonder. Construction began in 1884 and continued for 38 years. Inside, you'll find dizzying Victorian-style architecture with many odd and mysterious features for your team to uncover. You'll find doors opening to walls, stairways leading to the ceiling, and other random oddities that have puzzled visitors for years in this massive 160-room mansion.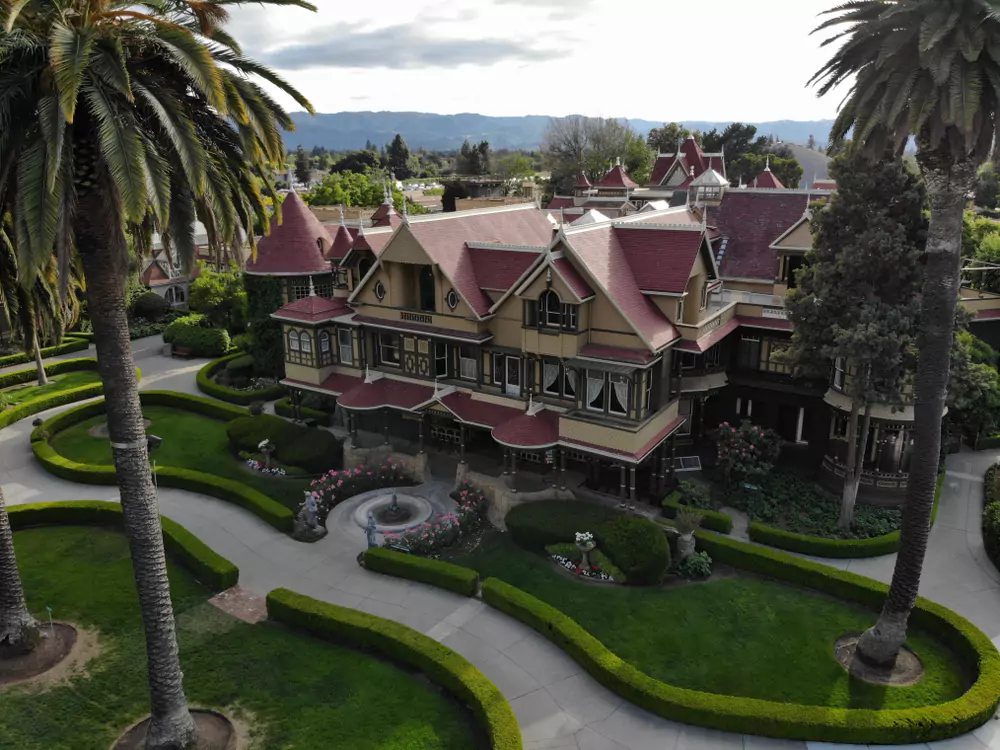 If you dare to explore, you can book a group tour.
What To See On Your Team Building Trip To San Jose
1. Santana Row
In Silicon Valley, Santana Row is a premier destination for all your shopping and dining needs. It features an exciting mix of over 50 shops, 30 restaurants, and a movie theater. You'll find all sorts of dining options like Asian fusion, French, American, and Italian. And, if you're there at the right time, you might catch live music, performances, or outdoor yoga classes in the parks and plazas.
2. San Pedro Square
The rich history of San Pedro Square speaks for itself — it's home to one of Spanish California's oldest settlements, the Peralta Adobe. While at the market, you'll find eateries from around the world, such as brewpub fare, Italian, Cuban, and even retro American. The San Pedro Square has something for every taste bud and budget. Located in the heart of downtown San Jose, this historical hotspot is just a short walk from the SAP Center.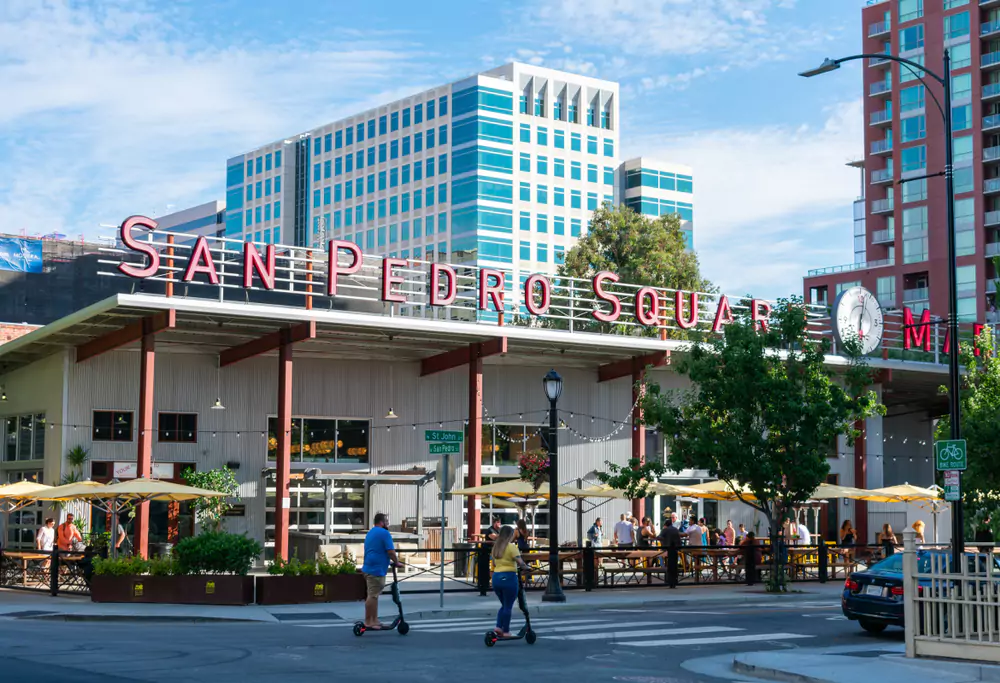 3. San Jose Flea Market
More than four million people frequent the San Jose Flea Market each year. Spanning more than 120 acres, you'll find more than 6,000 vendors, 30 snack bars, and 60 smaller food carts in the roughly quarter-mile-long stretch. Grab a bite of everything from famous corn dogs to mouthwatering barbecues and authentic tacos. It's open year-round. You might catch a live music performance or stop by the arcade during your visit.
4. Japantown
Located a few blocks from City Hall, Japantown in San Jose (or "Nihonmachi") is one of the last three authentic Japantowns in the United States. This historic town is well known for its dining scene, where you'll find restaurants serving regional Japanese delights and Chinese, Hawaiian, Mexican, and fast-food cuisine. This town has lots to explore. You can enjoy contemporary clothing and gift shops, art galleries, and a karaoke bar. While there, stop by The Japanese American Museum to learn stories of immigration and the World War II internment.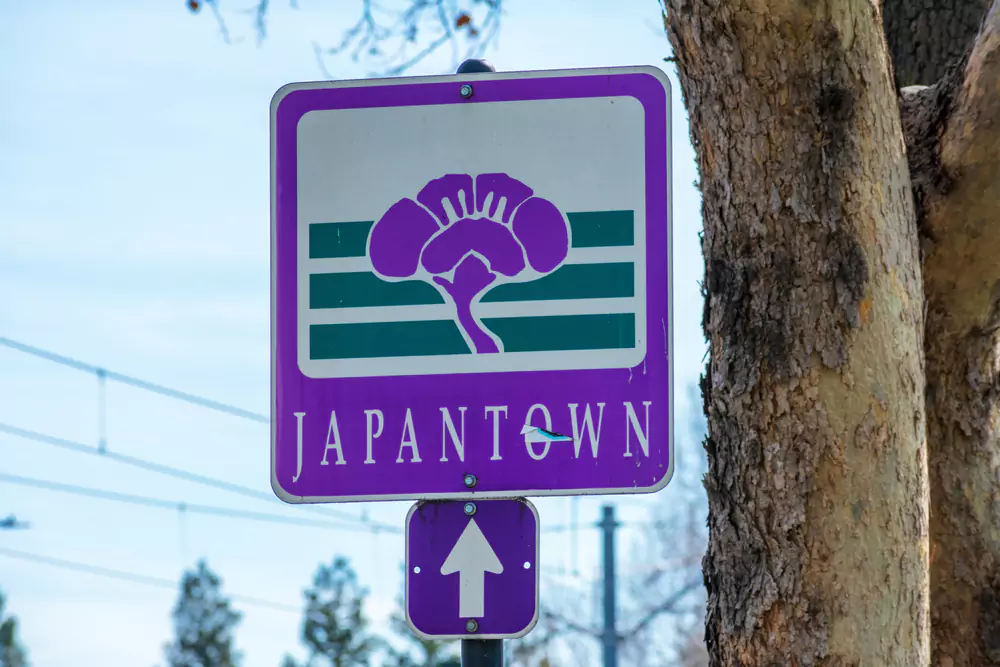 5. The Tech Interactive
Visiting The Tech Interactive while in Silicon Valley is a must. This science and technology center is in the heart of downtown San Jose and is a Silicon Valley landmark. It offers a peek inside the most innovative place on Earth. You can participate in hands-on activities, view experimental labs, and participate in design challenges that empower visitors to innovate creatively. During your visit, stop by the impressive IMAX Dome Theater to experience the biggest IMAX dome screen in the West.
Start Your Team Building in San Jose Today!
Team building can and should be fun! It's an opportunity to engage in exciting group activities that build problem-solving skills, communication, and camaraderie. With Team Building Hub, you can take the stress out of planning by relying on their team of experts. Team Building Hub does the heavy lifting for planning, so you don't have to!If you're ready to learn about team building in San Jose, find out how Team Building Hub can help you take it to the next level and get started today!