Does your team need a boost? Even when the morale and engagement of just one team member plummets, the whole team can suffer. That's why every team can benefit from making time for some team building activities. Team building is your secret weapon to raise levels of trust and camaraderie while boosting morale and engagement.
If you're in the Kansas City area and looking to reconnect with your team, there are tons of fun options to choose from. Look no further! We've sourced the top 22 ways to bond with your team in Kansas City — including options for each kind of team dynamic. Keep reading to learn more.

Table Of Contents
22 Awesome Team Building Activities in Kansas City
What To See On Your Team Building Trip To Kansas City
22 Awesome Team Building Activities in Kansas City
1. Collaborate To Solve an Escape Room
Rumor has it that escape rooms are one of the most effective team-building exercises — and for good reason. Escape rooms offer a way to challenge your team to work together, communicate, and solve problems before time runs out. The Escape Game in Kansas City is a great way to cultivate some unexpected "wow" moments for your team. But just know, while you'll definitely have fun, you won't escape without putting your best foot forward as a team.
The Kansas City location features six unique escape themes. Each room offers different difficulty levels. Each game includes multiple rooms and is incredibly immersive.
2. Plan An Event with Team Building Hub
Kansas City is known for a lot of things. If you're interested in curating a completely custom experience for your group, Team Building Hub has a team of experts who focus on designing adventures that increase team communication and engagement through surprisingly fun events. Whether you want in-person, virtual, or a mix of both, Team Building Hub has you covered!
Here's how it works. Fill out a quick form with as many details as you know. Within one day, you'll hear from one of their professional event planners.
When meeting with your planner, share a bit about what you're looking for. Your planner will take it from there to build a dynamic experience, perfectly suited for your team!
3. Go Indoor Skydiving
Get your team's adrenaline pumping at iFly in Kansas City! Few feelings compare to the weightlessness you'll feel in the windy indoor flight chamber. As a team, you'll enjoy a unique experience that's sure to be the topic of conversation from weeks to come.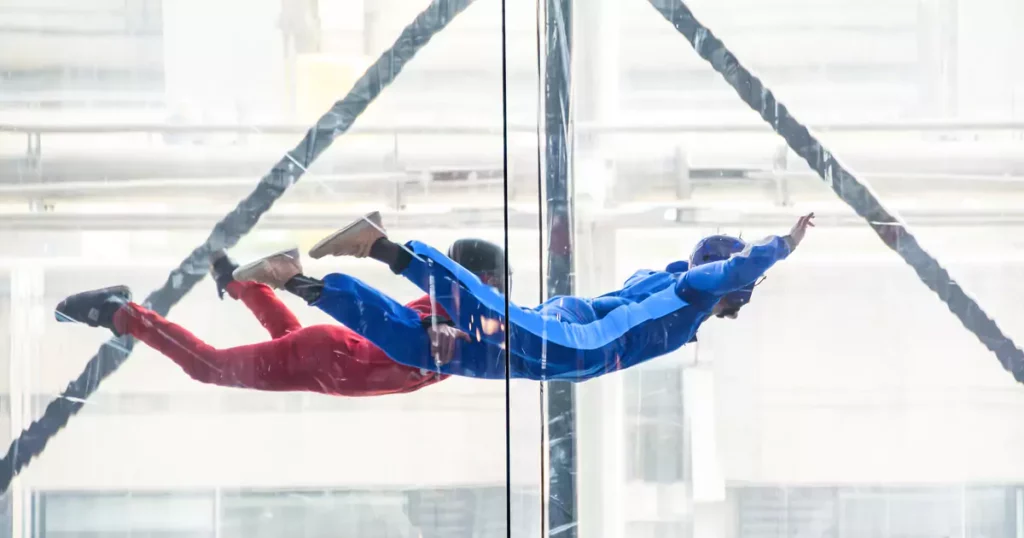 4. Visit the Nelson Atkins Museum of Art
The Nelson Atkins Museum of Art is the perfect place to explore as a team! This Kansas City staple invites guests to contemplate artistic creations from 5,000 years ago alongside art from the present day. Be prepared to learn a ton. The Nelson Atkins Museum of Art includes collections of art from nearly every continent and culture, with a particular emphasis on Asian art.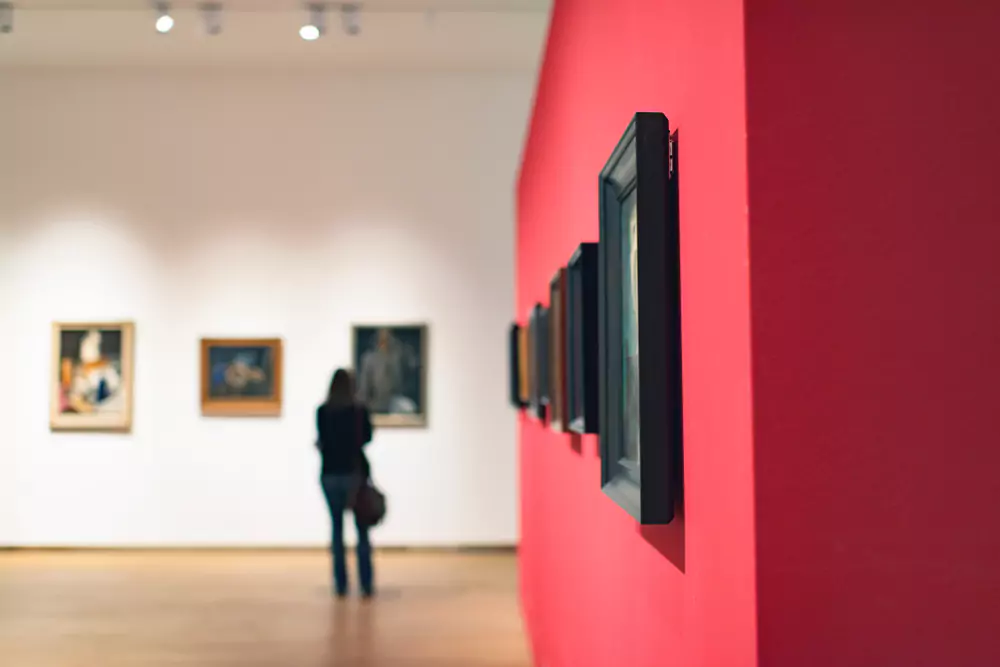 Add a twist to your team visit with a museum scavenger hunt! Ahead of your team's visit, create a checklist of popular exhibits and pieces throughout the museum. Split your team into smaller groups and encourage them to snap photos in front of the checklist items. This is a great way to ensure everyone sees the most popular pieces while adding a competitive twist that's sure to earn a few laughs. Award points for creativity and crown a winner when the time is up.
5. Check Out the Kansas City Zoo
Adults enjoy the zoo too! And the Kansas City Zoo boasts world-class exhibits and exceptional programs that attract visitors from around the world. Zoos, like museums, are a great place to take your team. It's a chance to step away from the computer screens to enjoy nature and observe animals from around the world.
Open since 1907, the Kansas City Zoo has been honored as one of America's best zoos and has ranked number one in the nation for its African Animals and Exhibits. From penguins to stingrays to orangutans, this zoo is filled with sights and sounds for your team to enjoy together.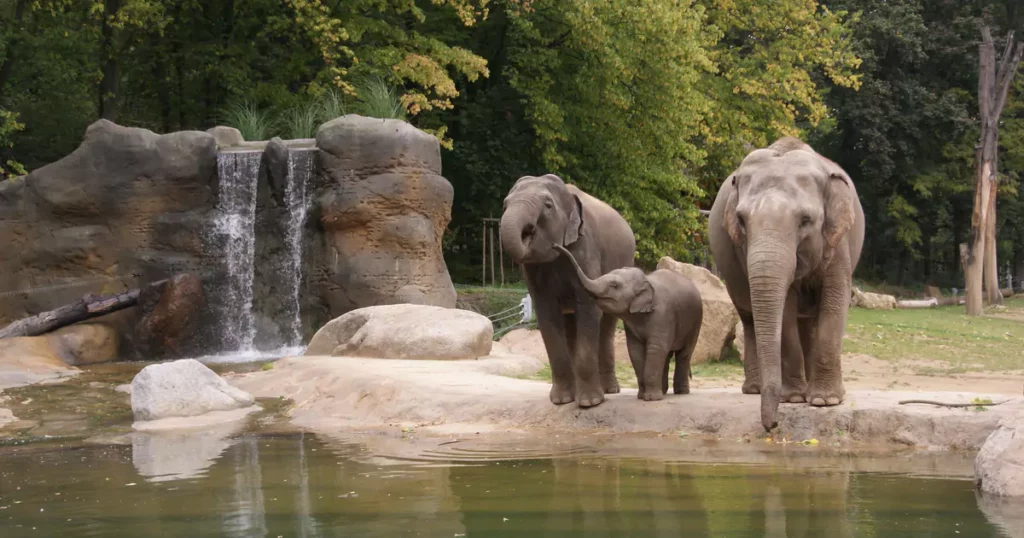 For added fun during your exploration, host a photo competition! Here's how. Create a list of must-see exhibits and animals throughout the zoo before your team visits. Then, challenge team members to flex their wildlife photography skills by snapping the best photos and videos of the animals on your list. After your visit, have everyone submit their best shots and vote for the winners!
6. Feel the Thrills at Worlds of Fun
Spanning more than 325 acres, Worlds of Fun is one of the largest amusement parks in the Midwest! It has uniquely themed areas, a record-breaking waterpark with Oceans of Fun, and huge rides for any of your thrill-seeking team members. A visit to Worlds of Fun is a step beyond the ordinary team building activity — it's a chance to get your team excited as they explore all this park has to offer.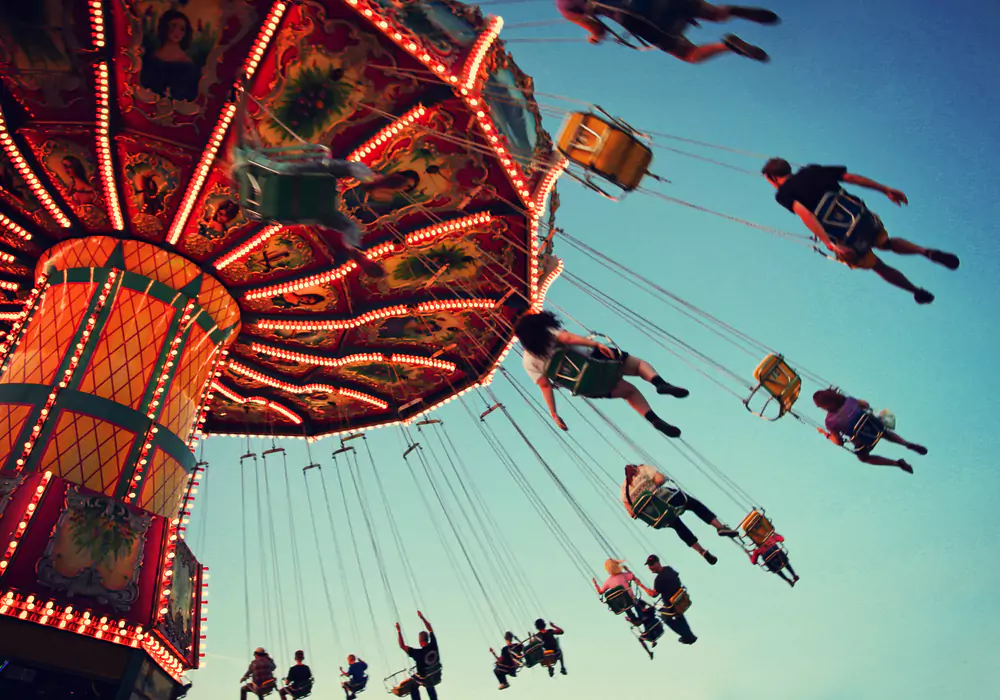 Worlds of Fun will happily accommodate large corporate groups. Before planning your visit, be sure to check out their special events calendar.
7. Lounge at Penn Valley Park
Nestled in the heart of Kansas City, Penn Valley Park sits atop the historic area once known as Penn Street Ravine. Within the park, you and your team will find famous landmarks including The Scout statue. Together, you can lounge by the large lake, explore the fitness trail, play tennis, or enjoy any concerts and festivals happening during your visit.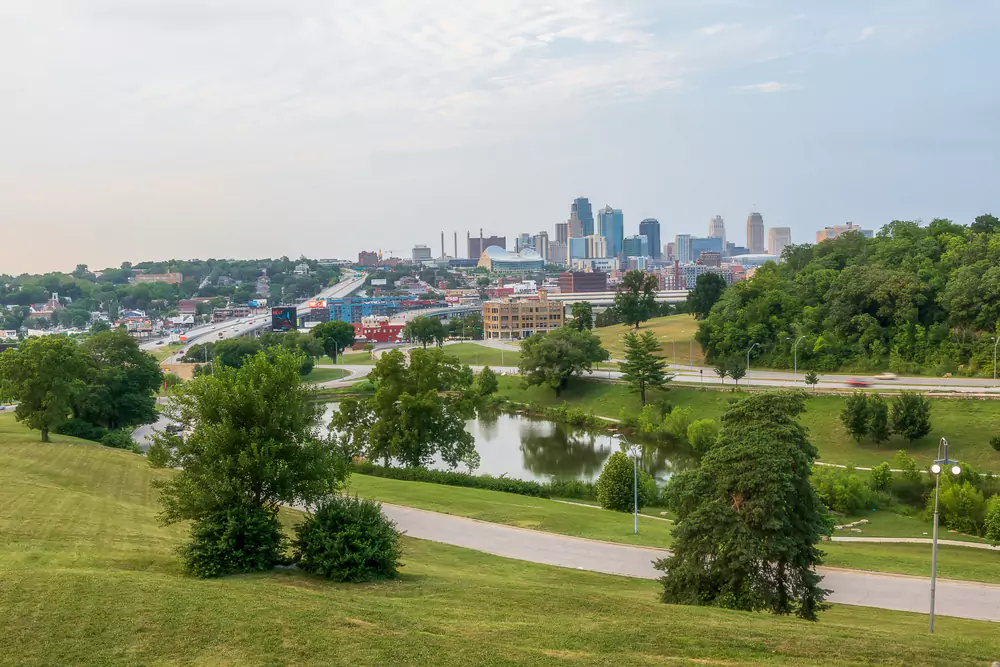 If you host a team picnic, try some of these outdoor team building activities! Soaking up the sun and fresh air while doing group activities is known for boosting serotonin, the happy hormone. Parks are also fantastic sites for planning a scavenger hunt or doing a few ice breakers as you sit together.
8. Explore Country Club Plaza
Known locally as one of Kansas City's favorite shopping plazas, the Country Club Plaza features 15 blocks of shopping, dining, and Spanish-inspired architecture. Designed in 1922 as the nation's first suburban shopping district, The Plaza now boasts an open-air public art gallery with famous fountains, sculptures, and murals that merge the best that the Old and New World have to offer.
Use this guide to the open-air gallery and encourage your team members to discover, explore, and snap photos of all there is to see.
If you're team building in The Plaza during the holidays, the Plaza Lights are a must-see experience. For more than 90 years, Plaza Lights has displayed thousands of glimmering, jewel-colored lights to accentuate each dome, tower, and window throughout the Spanish-inspired shopping district.
9. Grab Some BBQ
As any Kansas City native will tell you, barbecue holds a special place here. While team building adventures and activities are always a blast, sharing a famous meal is a great way to connect as well.
You'll want to grab a bite at Joe's Kansas City Bar-B-Que. There are now several locations but treat your team to a dining experience at the original location on 47th & Mission in downtown Kansas City.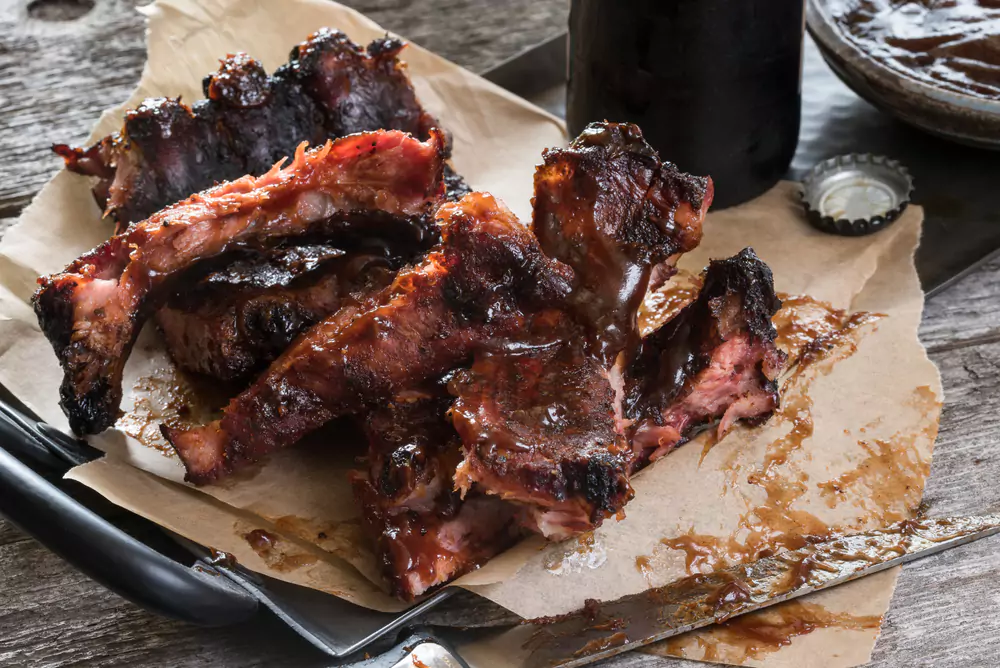 Arthur Bryant's is another famous barbecue restaurant in the city — celebrated for its smoked meats served with Wonder bread and fries. Depending on the length of your stay, you might visit both and let the team take a vote on the best BBQ in the city!
10. Explore Local Wildlife at Overland Park Arboretum & Botanical Gardens
This one is for nature lovers. Education, recreation, and culture merge at the Overland Park Arboretum & Botanical Gardens. Treat your team with the opportunity to explore and discover more than 1,700 species of plants across a variety of landscapes — from meticulously kept gardens to wild hiking trails and open prairies. There's even an international sculpture garden on permanent display along a nearly half-mile loop through a dry oak savanna ecosystem.
11. Play an Online Game Show
If your team loves heart-pounding competition, an online game show is a great fit for your next team building activity. In this battle of wits, your team will fight for glory as they race to the tops of the live leaderboard. You'll play a wide range of games to earn points, win badges, and compete for top marks. Team Building Hub's online game show is simple, yet fun — a great choice whether your team is tech-savvy or not. You'll have five rounds of fast-paced fun with an energetic game show host. Be on the lookout for a few surprises, opportunities to earn extra points are around every corner!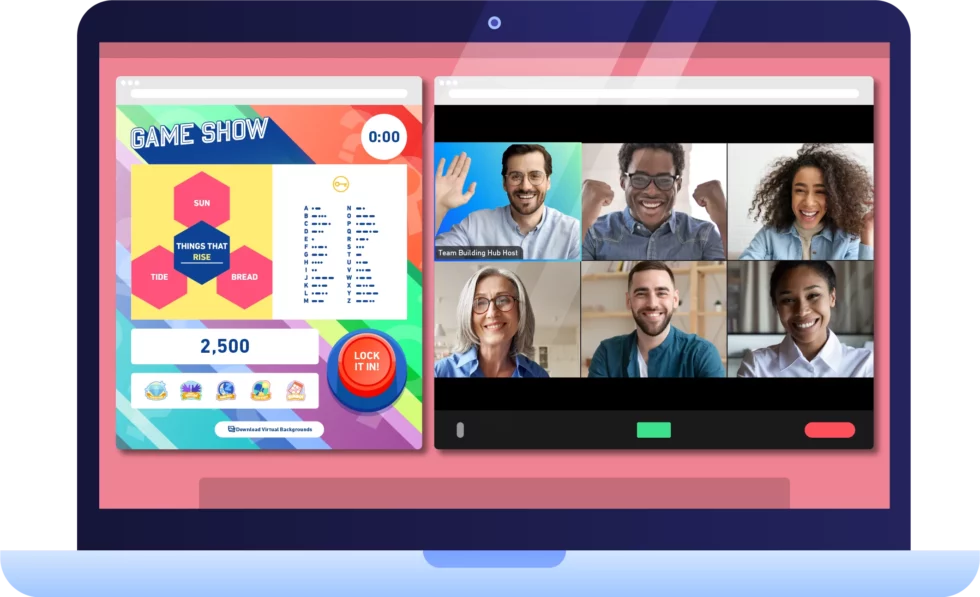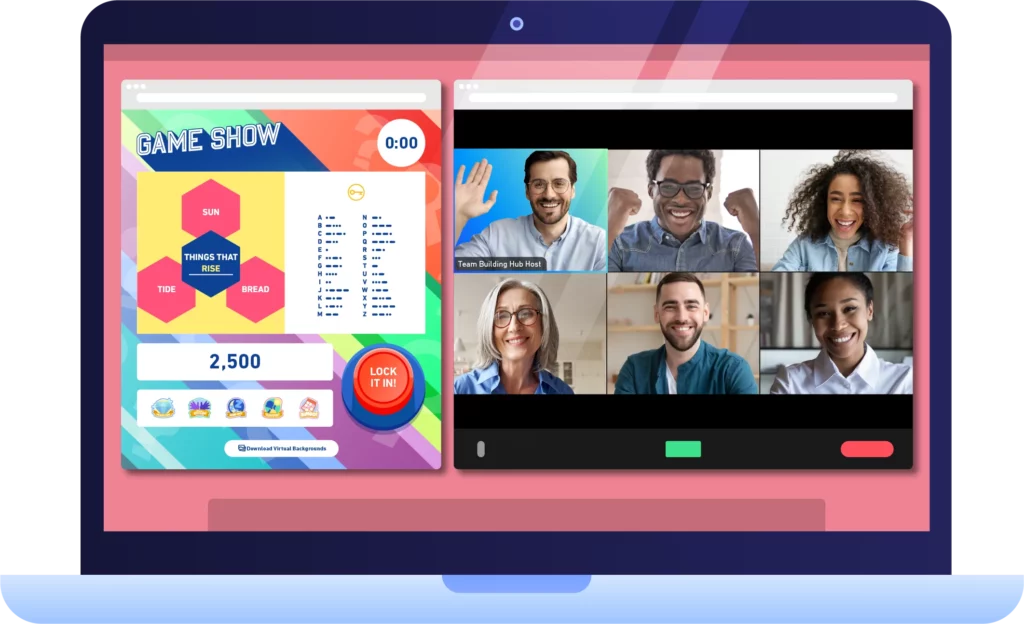 12. Take a Guided City Tour
Guided tours are a fantastic way to learn about the city, discover local favorites, and see popular sights. In a fully narrated 90-minute tour, your team will ride aboard an authentic, air-conditioned trolly with brass rails, bells, and all! As you cruise along, you'll learn and see all this city has to offer including a view of Union Station, the historic City Market, Country Club Plaza, the River District, the Jazz Hall of Fame, the mighty Missouri River, and more!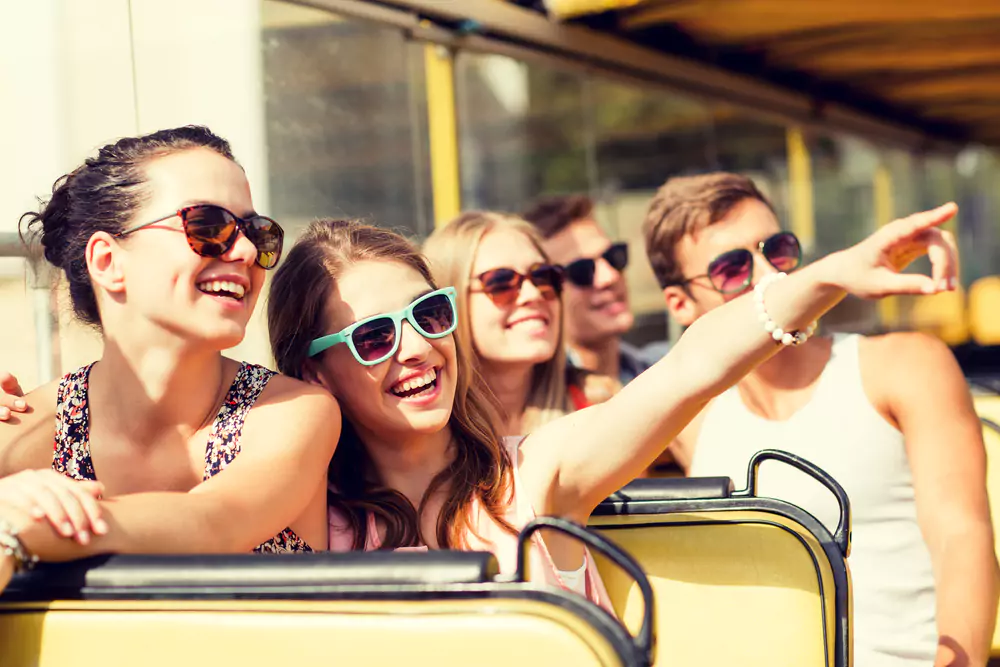 This is the perfect opportunity for a few games of I Spy or a photo competition of the different views along the journey. If you're able to jot down a few facts along the tour, you'll even be able to create your own Kansas City trivia game!
13. Throw Axes Together
Have a fun night team building and throwing axes at a target with Bury the Hatchet in Kansas City. Perfect for teams and groups, axe throwing offers a twist on what feels like a game of darts. This is a bring-your-own drink and food establishment so be sure to plan refreshments for the team.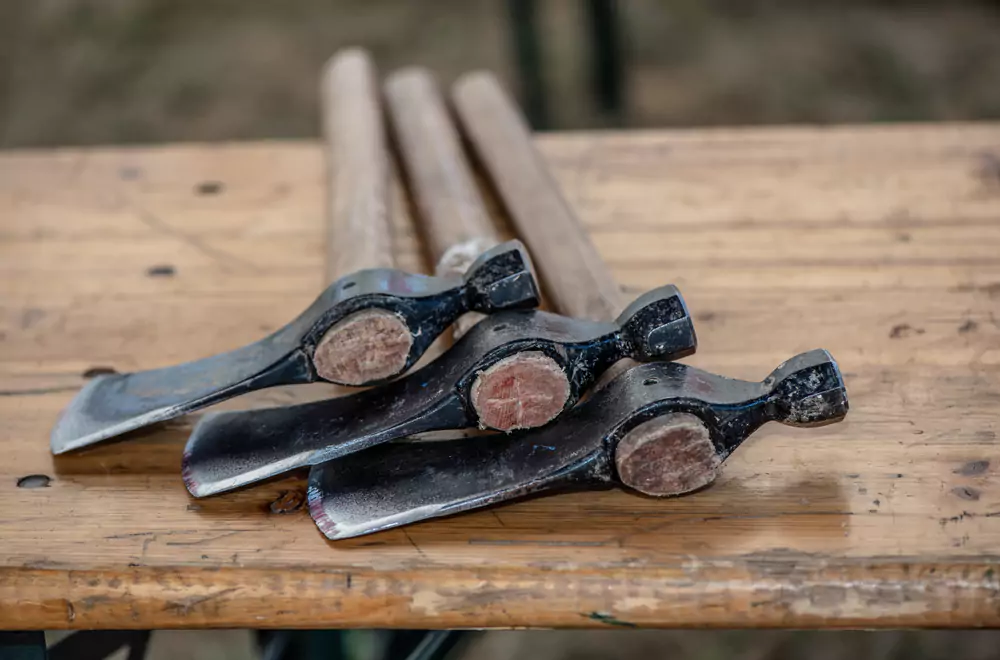 Never thrown axes? Not to worry. At Bury the Hatchet, trained professionals known as Axe Masters will provide your team with a quick tutorial and safety lesson then show you several different minigames that challenge your team members to strategically hit the targets. Keep score and be sure to offer a prize to the most accurate axe-throwing teams and individuals!
14. Solve a Mystery
Are there any amateur detectives on your team? These online mystery games are a fun way to exercise the clue-finding powers of any sleuths on your team. Play as detectives and compete to solve a crime first. In this epic competition, evidence is hiding around every corner. The race is on to find it all and piece it together in these themed mystery games.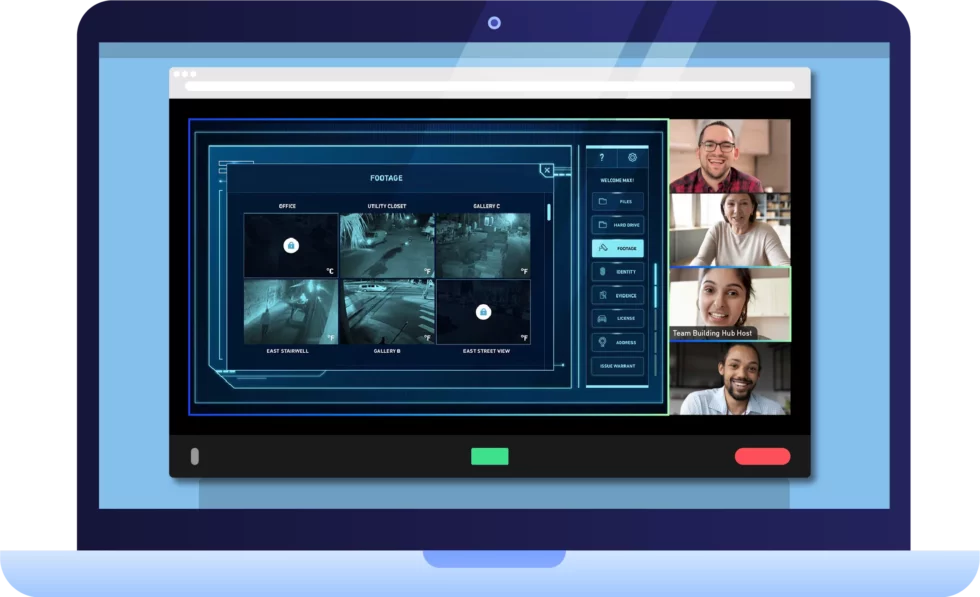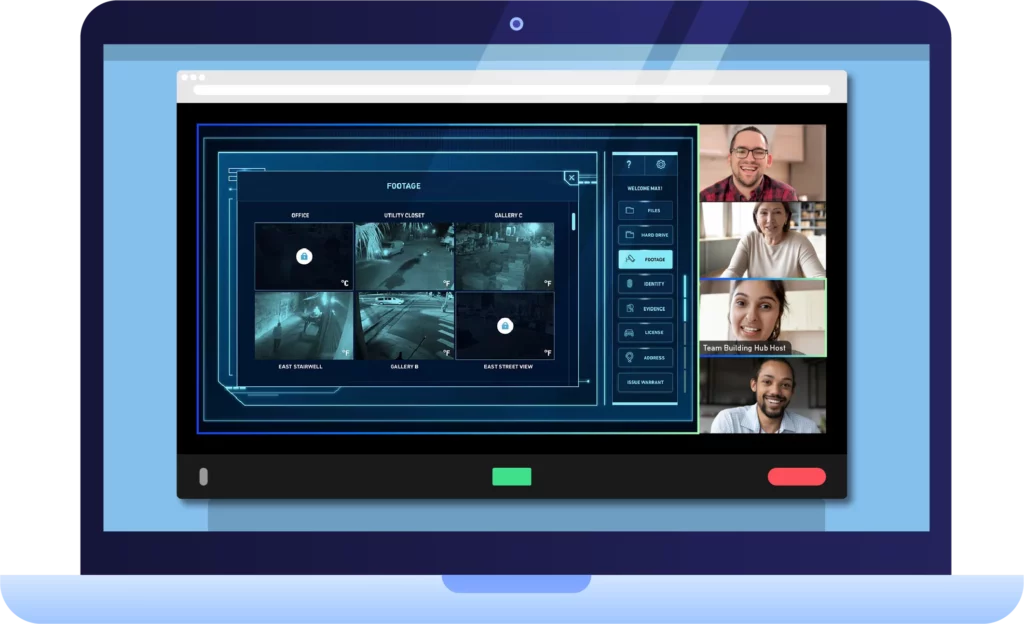 The Art Thief: Chasing Hahn
Your team has been hired to find known art thief Vincent Hahn. Armed with his case file, your team will race the clock to piece together the evidence, then find and bring down Hahn.
The Art Thief: The Silk Road
When you learn that notorious art thief Vincent Hahn is back on the run, it's up to your team to discover what, if any, clues he's left behind and bring him to justice — hopefully for good this time.
Rogue Scientist 1990
When Dr. Humphrey takes his dangerous genetic experiments too far, it's up to your team to uncover clues, build an airtight case, and track down Humphreys before things go awry.
15. Test Your Team Trivia Knowledge
Trivia is a popular team building activity — and with good reason! Trivia games allow every team member to collaborate and share knowledge to score points and take the team to victory. You can try some virtual trivia games or explore the local Kansas City pubs for a trivia night your team can join.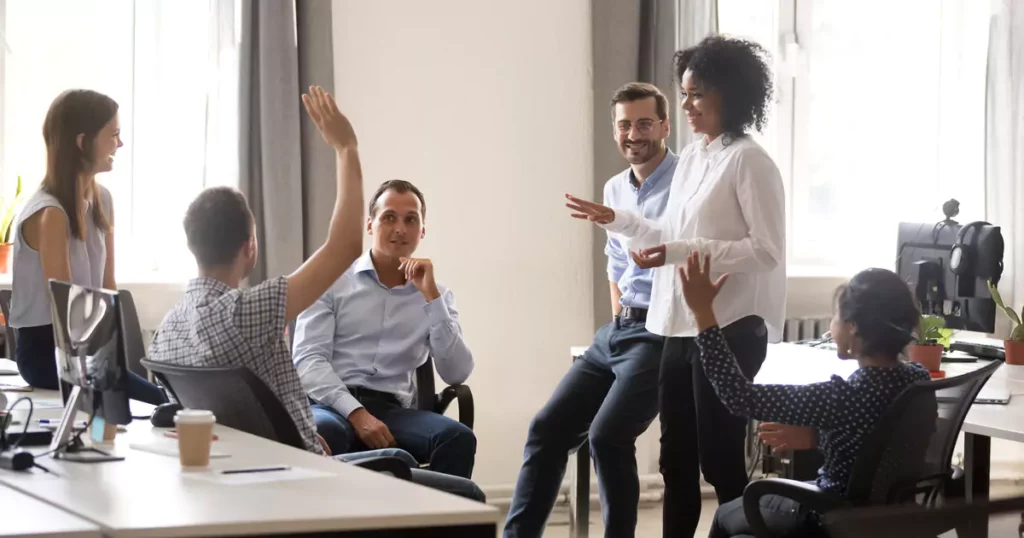 16. Plan a Scavenger Hunt
A scavenger hunt is a game or activity that tasks participants with collecting several items or completing a range of activities. Since it's a simple concept, scavenger hunts are highly customizable for any team dynamic, preference, or location. They are a fantastic team building activity, chock full of benefits. You can even do a virtual scavenger hunt for any remote or hybrid teams.
It can be as simple as making a list of activities and setting a timer to see who gets it all done first. Just ask your team to provide proof via photos and videos using their smartphones.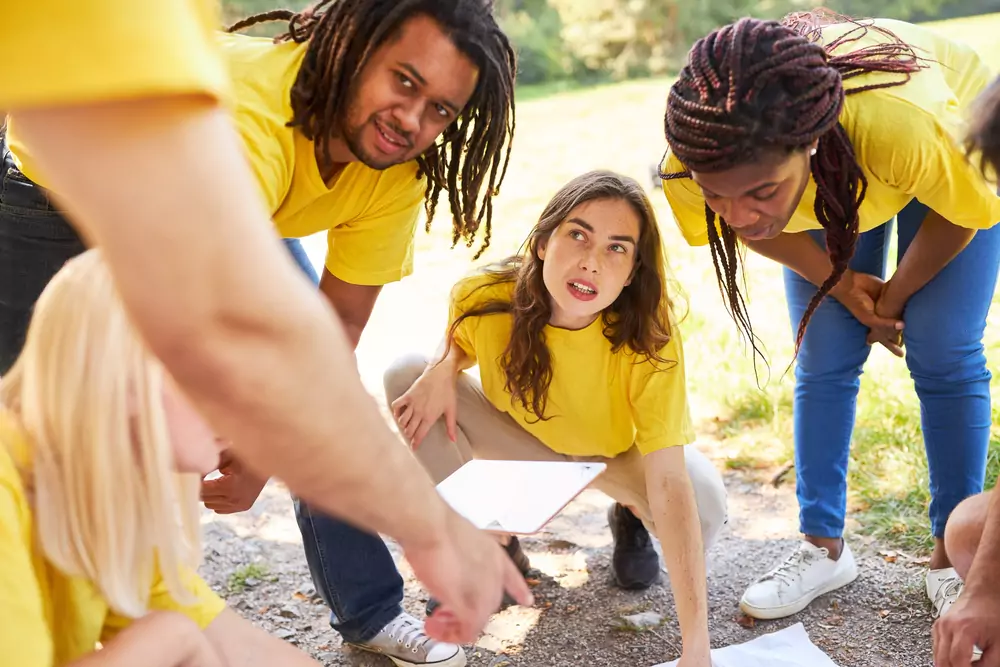 If you want to completely design your own hunt, GooseChase is a mobile app that lets you customize your scavenger hunt, see the leaderboard, and send messages to the whole team.
To create a unique hunt for Kansas City, pick a popular place with lots to see like the Kansas City Zoo or any of the famous museums. Then all you have to do is create a list of the popular sights and exhibits and challenge your team to snap photos and videos in front of them! Drive competition through the roof by offering a prize to the winning individual or group.
17. Volunteer in the Local Community
Volunteering encourages personal growth, self-esteem, and feelings of well-being. Give your team a chance to give back and impact the local community.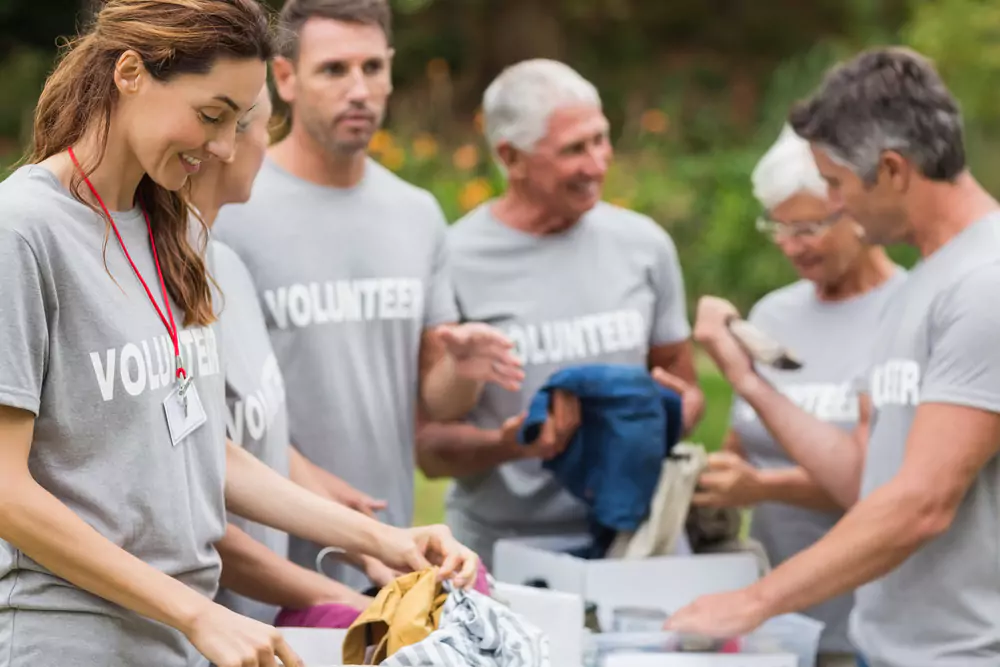 To set up some team building volunteer opportunities near Kansas City, check out Harvesters, Shelter KC, and Habitat for Humanity.
18. Tour the Boulevard Brewery
Since its opening in 1989, Boulevard Brewery has grown to become one of the largest specialty brewers in the Midwest. They produce fresh, flavorful beers using the best ingredients, combining old and new techniques. Even better, they offer a few different tours for teams and groups that want to see the expanses of their campus or dive deeper into brewing with the Unfiltered Tour. The best part? Your team will get some samples as you learn and explore!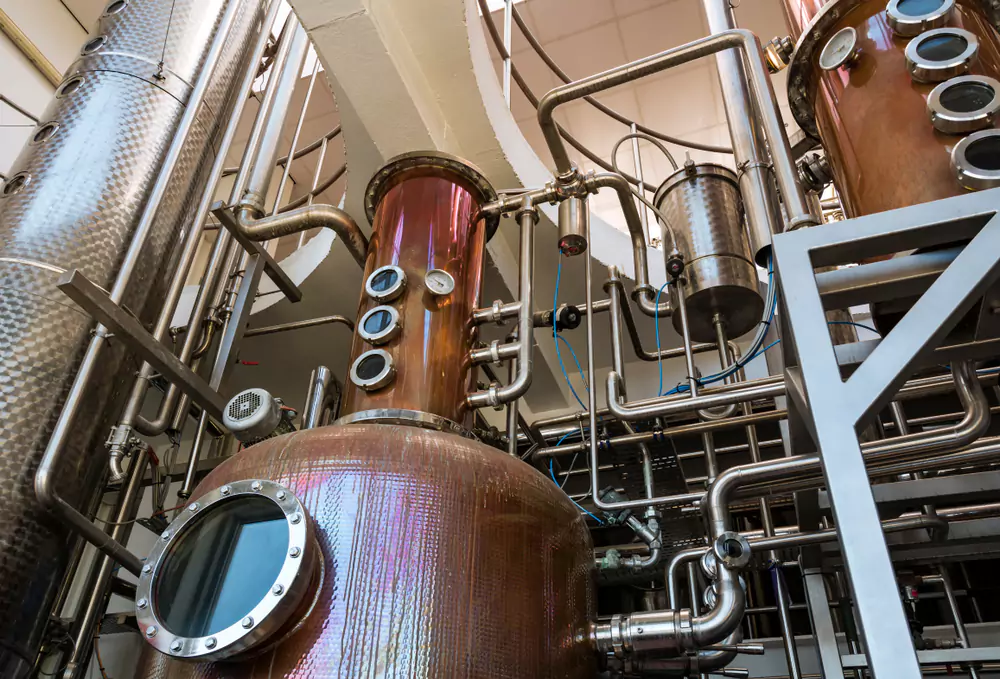 19. Visit an Arcade Bar
Tap into nostalgia at Up-Down KC, where your team will find more than 50 arcade games from the '80s and '90s, pinball machines, classic skee ball alleys, Nintendo 64 gaming consoles, and life-size Jenga and Connect Four. Every game is just 25 cents to play, and the menu includes an extensive craft beer selection with more than 50 beers on tap. This team building activity is a great way to have fun playing a wide variety of games and competing for high scores.
20. Battle at the Board Game Pub
As Kansas City's one-and-only board game pub, Pawn & Pint has more than 1,000 games to choose from spanning all genres — from heavy strategy and cooperative to party and classic games. Your team will have a blast while kicking back and playing everything from Backgammon and Battleship to Would You Rather and Yahtzee!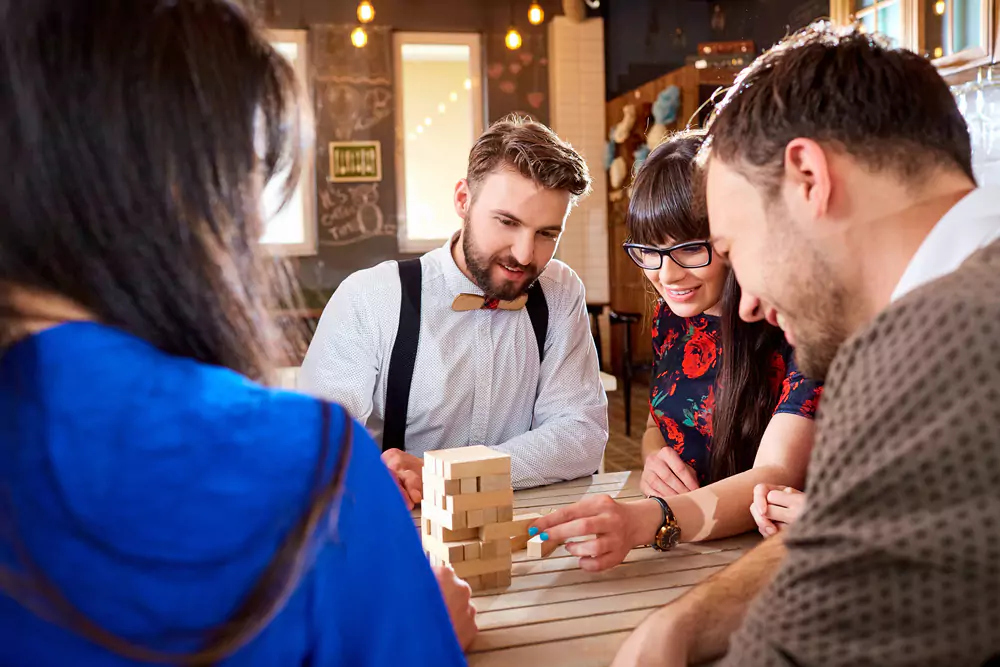 21. Visit City Market
Experience, explore, taste, and gather at City Market, Kansas City's original marketplace that will connect your team with local businesses and regional growers. Here, your team will find an eclectic mix of shops and boutiques and get a chance to taste flavors from around the world. As one of the region's largest farmer's markets, City Market is a great way to immerse your team in Kansas City culture and cuisine and support small, local businesses.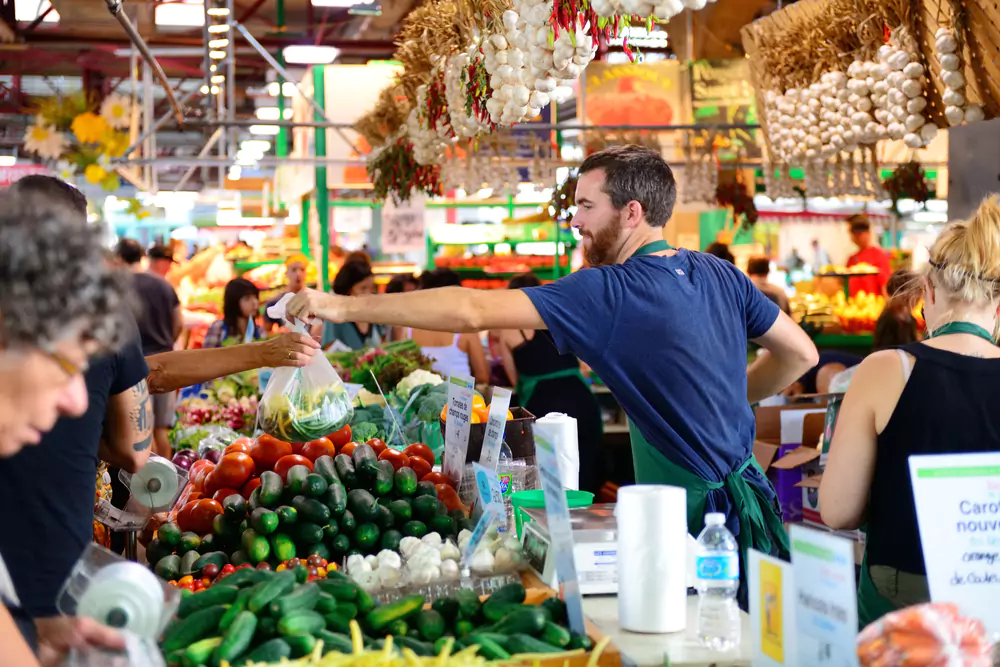 Be sure to check out the events page before your visit so you're up to date on the latest activities!
22. See the American Jazz Museum
Jazz music is known around the world for its deep ties to the African-American experience and is one of America's truly original art forms. Treat your team to an immersive cultural and artistic experience at the American Jazz Museum in Kansas City as they explore the sights and sounds of jazz through interactive exhibits and films. This audio and visual experience is a unique way to bond as a team.
What To See On Your Team Building Trip To Kansas City
1. Crown Center
You'll want to visit Crown Center during your team building experiences in Kansas City. With three levels, there are more than 30 shops and restaurants to explore and choose from. At Crown Center, there's something for everyone. Your team will be dazzled by unique specialty stores, theaters, and events throughout the year — including live music, ethnic festivals, and outdoor movie series. Your team can even visit Legoland or the Sea Life Aquarium located at Crown Center.
2. Union Station
Kansas City connects at Union Station. It's an architectural masterpiece, filled with history and prime for adventure. Standing for more than 100 years, this historic landmark is one of Kansas City's most popular attractions. It features a planetarium, theaters, a railroad experience, and a host of unique shops and restaurants.
3. Negro Leagues Baseball Museum
Baseball is often called "America's Favorite Pastime" and has shaped the nation's history. As the world's only museum dedicated to preserving and celebrating the rich history of African-American baseball, the Negro Leagues Baseball Museum is a must-see in Kansas City. Nowhere else offers an in-depth look at some of baseball's best, yet most unknown players. This museum is an educational option for teams who want to explore a key piece of American history together.
4. Kauffman Stadium
Locals call it "The K". Kauffman Stadium is a ballpark in Kansas City, home to the Kansas City Royals and a crown jewel ballpark within Major League Baseball. Catch a game as a team and join the more than 89 million fans who have enjoyed The K's signature look since 1973.
5. National World War I Museum at Liberty Memorial
The United States Congress dedicated The National WWI Museum and Memorial as the nation's official war memorial and museum for the first world war. During a visit to this museum, your team will go on an epic historical journey through a key, American historical period and learn stories of courage, honor, patriotism, and sacrifice.
Start Your Team Building in Kansas City Today!
Engaging your team and boosting morale can be a blast! But sometimes planning and coordinating team building events can take a toll. That's why Team Building Hub is a great resource to tap into. The best part? Team Building Hub does the heavy lifting for planning, so you don't have to!
If you're ready to learn about team building in Kansas City, find out how Team Building Hub can help you take it to the next level and get started today!