If you've got a superb staff member that's been working with your company for a long period of time, it can be difficult to think of them retiring. Retirement gifts are a great way you can show an employee who's given their time, energy, and career for your organization how much you appreciate them! If you're stuck on how you can best celebrate a retiring employee, keep reading for our list of 18 of the best retirement gifts.
Table of Contents
What To Keep In Mind As One Of Your Team Member Retires
18 Of The Best Retirement Gifts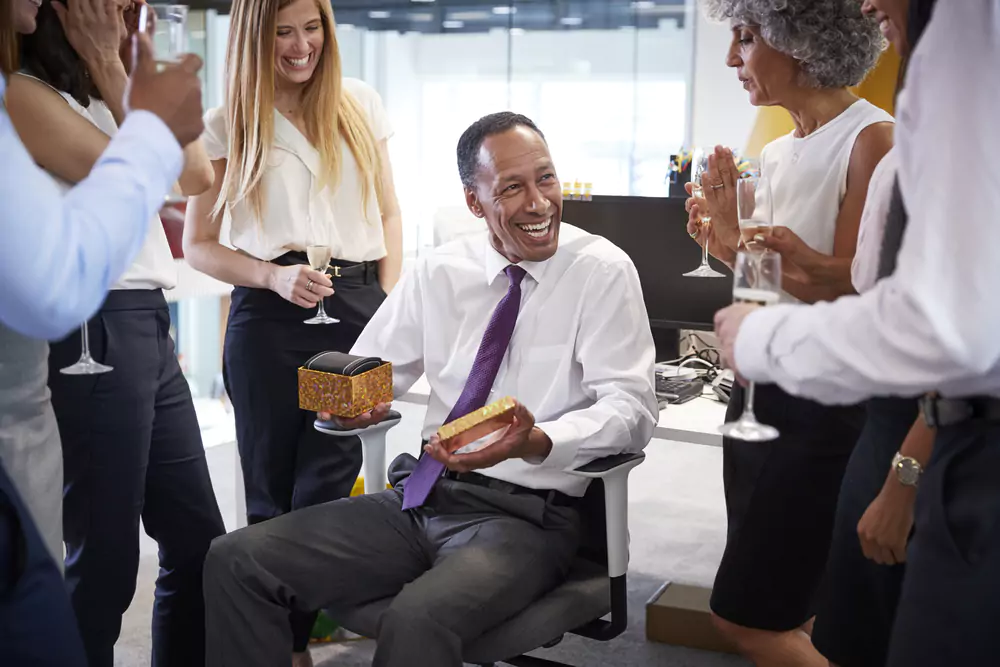 What to keep in mind as one of your team members retires
No matter who you're celebrating, there's a great retirement gift for everyone. The important thing to remember when it comes to retirement gifts is that this is possibly one of the last memories that you're giving to one of your teammates.
Don't just grab a gift card and some flowers (although those are an easy win if you're saying thank you!). Consider how much this person has given to your company, what they've brought to the team, and think about where you might be without them. When someone retires, they're beginning a whole new phase of life, but you're also beginning a new phase of working without them. Additionally, other employees will take notice of how you celebrate a retiring team member, and you have a chance to strengthen team unity and morale as you celebrate well.
Some things to keep in mind as you look for a great retirement gift are:
• Consider personalizing a gift with your employee's name or initials.

• Make sure you send them off with handwritten appreciation notes.

• Ask his or her coworkers to participate in a retirement party or social hour.

• Include your company executives in the retirement celebration.

• Present the retirement gift in front of other staff and publicly recognize the retiree's contribution.

• Ask the employee how he or she would like to be celebrated, and go above and beyond their expectations!
18 of the Best Retirement Gifts
Here are some of our picks for the best retirement gifts that will show your employees how grateful you are for them!
1. A tablet
There are a number of different tablets available, from an iPad Mini to a Samsung Galaxy Tablet. If your retiree is a big reader, you can also get him or her an e-reader like a Kindle so they can carry around as many books as they want, wherever they go.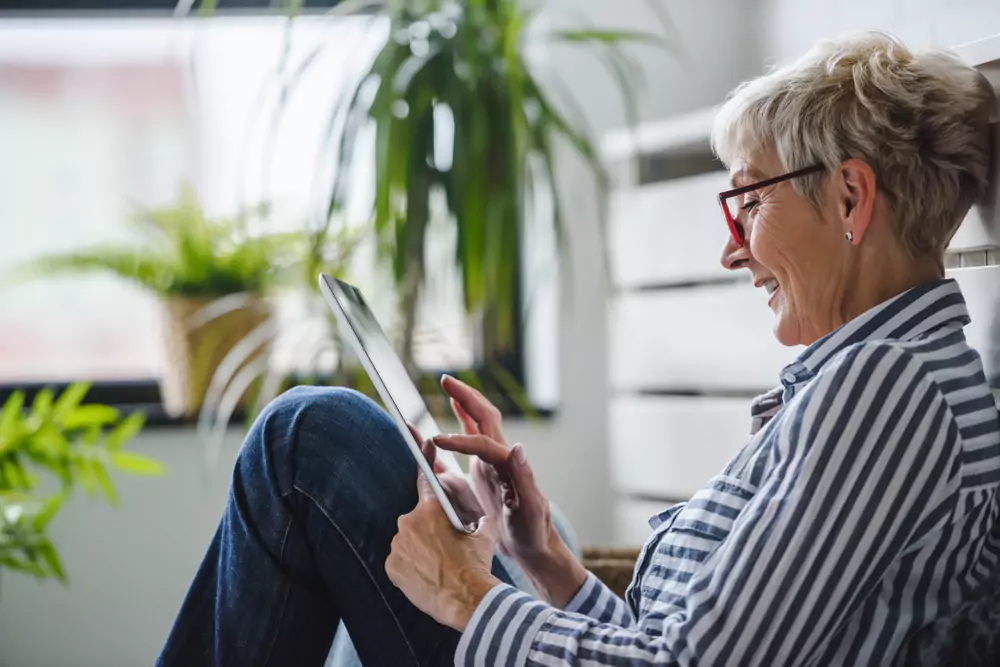 2. Personalized mug
Retirement comes with relaxing mornings with a good cup of coffee or tea (or so we hope!). Get your employee a nice personalized mug or travel mug so they can enjoy those moments. Yeti offers high-quality mugs and travel mugs that are great options.
3. Custom candle
A candle can create a calm environment, and what's better than a custom candle? Uncommon Goods offers pretty and simple candles that you can add a typewritten note to.  
4. Luggage set
A new luggage set can encourage anyone to get up and go! Since luggage can be a bit pricey, this is a good gift that would be a great investment for your employee. There are some brands, like Away, that offer personalized luggage so they can be confident about picking up the right bag at baggage claim.
5. Noise-canceling headphones
Noise-canceling headphones are great for downtime, time at the gym, or for traveling. Get a pair that's comfortable like the AirPods Max so your employee can wear them anytime, all the time.
6. Personalized cutting board
A quality cutting board is a great gift for anyone who spends some time in the kitchen! Plus, who wouldn't want to have a nice message to read whenever they chop up their bell peppers? Northwest Gifts has a great choice for a 14×10 personalized cutting board. 
7. Golf club set
A nice golf club set is a great retirement gift for both men and women! The hobby is open to anyone who has the time to go to a golf course (ahem, retirees). Dicks Sporting Goods has great options for golf club sets, including this 13-piece Top Flite set.
8. Skin care set
Retiring means more time to yourself which means more time for self-care. A good skin care set, like this value set from Kiehls, is sure to make anyone excited and get their skin glowing.
9. Spa package
With more time to do fun and relaxing things like going to a spa, your retiring employee will love the chance to pamper him or herself! Search for spas in your area that have therapeutic and restoring treatments. There are usually packages with a variety of price points and treatments, so make sure you find the best option for your employee!
10. Smartwatch
Smartwatches are gifts that most everyone will find useful. They have great features like exercise tracking, fall detection, alarms and reminders, and of course, telling you what time it is. An Apple Watch is a great place to start if your employee has an iPhone, but a Samsung Galaxy Watch or a Garmin Smartwatch are great options as well!
11. A Roomba
Robot vacuums make retired life simple! Your employee will have less chores and more time to focus on new things that matter to him or her. Roomba has models that range from $250 to $1000, so take your pick on what the best option for your employee will be.
12. Crystal plaque
A custom crystal plaque is a classic retirement gift. There are tons of online stores that can create a custom plaque for your employee, so be sure to shop around and find the right cut and shape. These are generally affordable, so a crystal plaque is a great additional gift to pair with something else.
13. Airline gift card
Have you ever heard your team talking about places that they'd want to visit? Well now's your chance to make those dreams come true! For one employee, anyway. Before you choose which airline to get a gift certificate for, you might want to do some digging and find out if your retiring employee has a rewards account with one airline in particular. You'll get them a trip and some free points.
14. Wine sampler
If your employee happens to be a wine connoisseur (or just enjoys kicking it back sometimes), a wine sampler is a nice and simple gift to give. In Good Taste has a great variety of sample packages to choose from, and they all look amazing!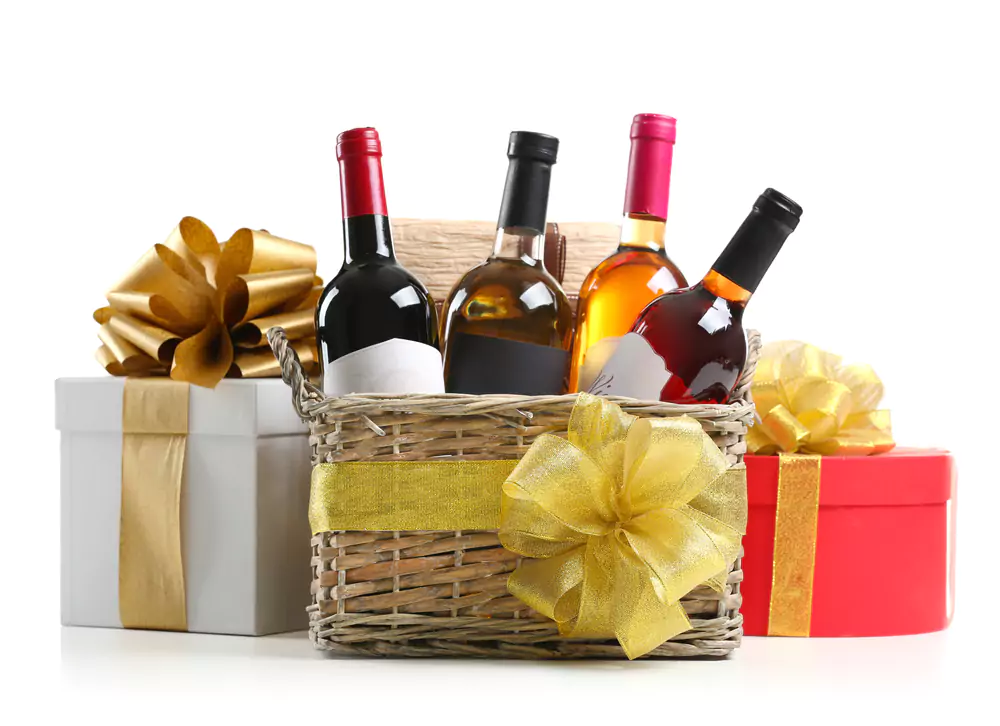 15. Gardener's gift basket
For the retiree who has a green thumb or who wants a green thumb, a gardener's gift basket is a great retirement gift. You'll encourage them in a new (or old) rewarding hobby. You can either go to your local gardening center and choose some items for a basket (seeds, gloves, rakes, a gardening chair) or find a pre-made basket at an online store like Etsy.
16. Personalized leather journal
A quality journal would make anyone want to start their own memoir! You can set aside the first or last couple of pages in the journal as a space for coworkers to write goodbye notes to the retiree as well. See what Etsy makers have available, as they offer a variety of colors, fonts, and sizes for the perfect leather journal. 
17. A call from a celebrity
This is a fun one for an employee who has a favorite actor, singer, athlete, or celebrity. Book a call or a recording from Cameo and let a celebrity wish your employee a great retirement and thank them for a job well done!
18. Travel idea book
Encourage your employee to get out and see what the United States has to offer with National Geographic's 50 States, 5000 Ideas. This book is perfect for someone who wants to travel but doesn't know where to start!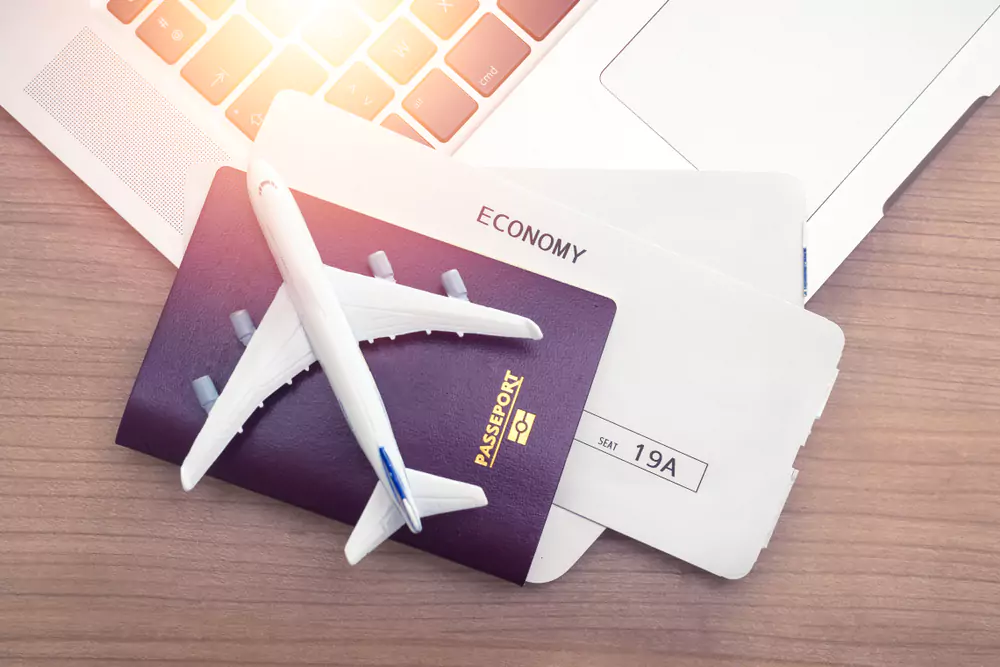 Wish them well!
As you look through the best option for your retiring employee, remember that this is a moment of gratitude and appreciation. Remind them of the best memories they had at your company, but also send them off to this next stage in life with well wishes and thankfulness. Not only will they feel seen but other employees will also be encouraged as they continue to invest in your company.
---
Get Your Free Game
The 3-Minute Non-Cringey Ice Breaker for Your Next Meeting
A ready-set-go game to run at your next fully remote or hybrid meeting without the hassle or added pressure of developing a team-building exercise yourself. Get it here →
---