Leadership corporate retreats can give the employees that are highest up in your organization a sense of focus, dedication, and a goal to work towards. Time away from the typical, and sometimes mundane, work tasks can foster creativity, renew vigor, and give your team members a fresh and exciting approach to their roles.
When planning your leadership retreat you don't want to waste anyone's time. Having an executive leadership retreat agenda to stick to is an incredibly useful tool for ensuring that you plan an insightful, engaging, and fun leadership retreat for groups of any size!
Why are leadership retreat agendas important?
Leadership retreats are fantastic team building activities as they take your team away from their typical office setting and encourage them to take part in activities that are specifically designed to build trust, improve communication and build relationships. As with most things in life, perfect planning prevents poor performance, and a leadership retreat is no different! Here are the top three reasons why a leadership retreat agenda is so important:
1. Provides an objective
Planning an agenda for your leadership retreat helps you to outline what you want to achieve. There is nothing worse than wasting your own time, let alone someone else's (and especially the most executive leaders in your company). When you sit down to plan your leadership agenda, be sure that it aligns with the objective and the 'why' for holding the leadership retreat in the first place. When planning your activities, consider whether the sole purpose of the retreat is to take your leaders away from the office so that they can learn specific new skills, or is the purpose of this retreat to focus on bonding exercises for all your executive team members?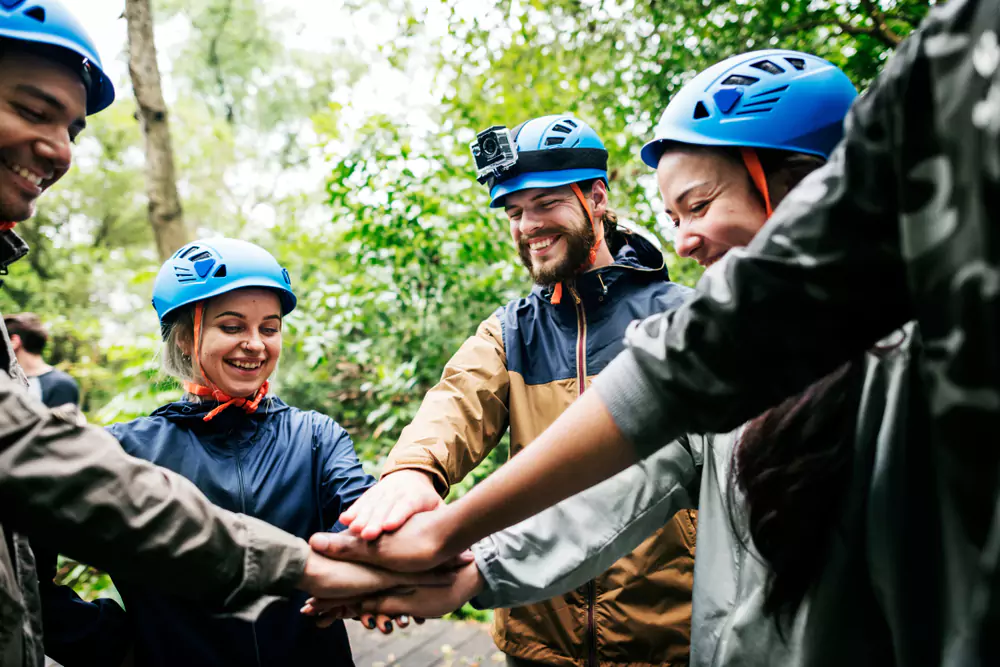 2. Helps with the engagement of the retreat
Shipping the most senior members of your team off for a few nights away together is all well and good, but to get the most out of your leadership retreat, and make it worth the money, you need your leaders to be engaged with the retreat. Planning and sticking to an executive leadership retreat agenda ensures that you take some time to plan the activities that you think will engage your whole team. Having the agenda to closely follow also ensures that you don't forget any of these carefully planned activities on the big day(s)!
3. Allows for better budget planning
As with almost everything in business, budget planning is absolutely crucial when throwing events. It's essential to first decide on a budget and then stick to that budget and plan activities accordingly. Having a water-tight leadership retreat agenda allows you to plan activities that suit your budget so that you don't overspend. As a result, you'll save money and ensure that the most important activities are included, meaning you can host an event for any budget!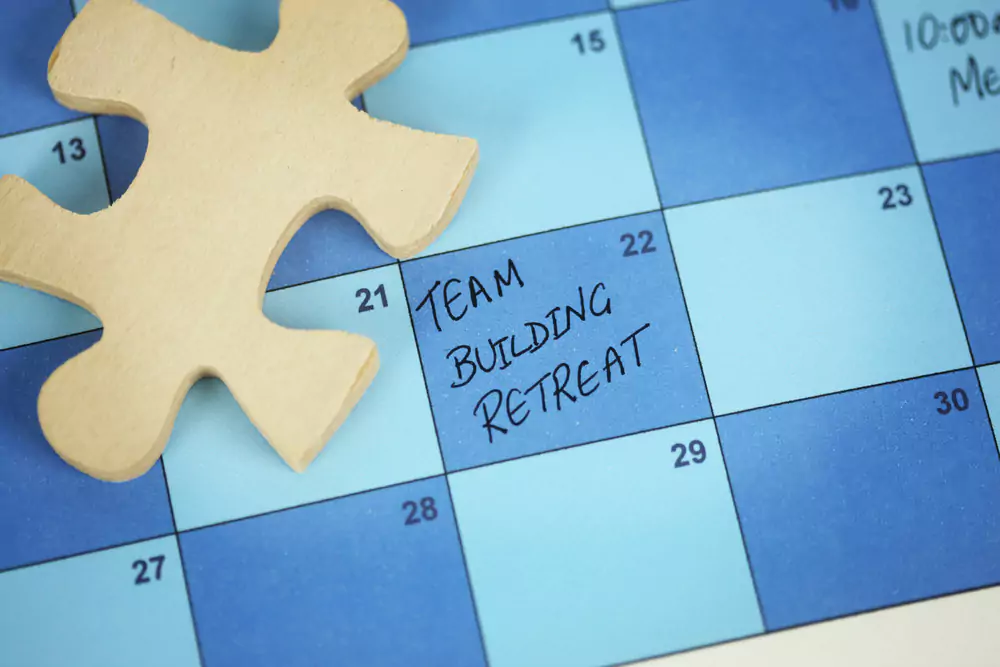 What should every leadership retreat agenda include?
It's important that your corporate retreat is not just about work. Otherwise, you may as well do it all in the meeting room of your office! A corporate retreat needs to focus on skill development and future planning, but you also must include ways to relax, unwind and allow your team to leave feeling better connected.
1. Include icebreaker activities at the start
Icebreakers are a short and simple way to give each of your leaders a little bit of insight into each other. When played at the start of your leadership retreat, they provide the perfect way to break the ice and create a warm and welcoming atmosphere.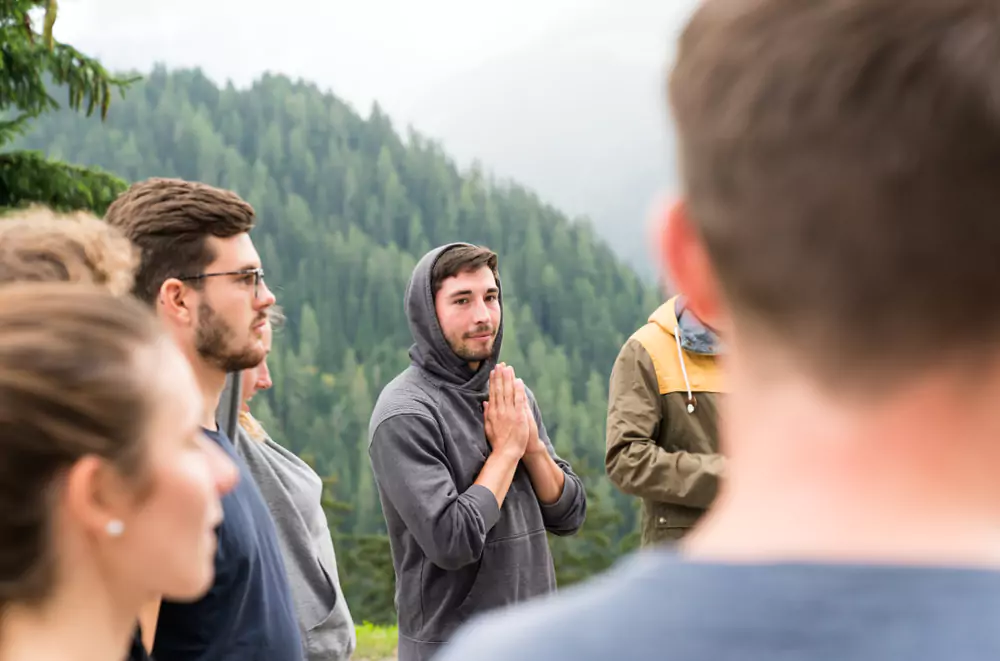 2. Wellness activities to help unwind
Whether you decide to include a yoga class, a massage, a healthy cooking class, or a high intensity workout, adding a wellness activity to your leadership retreat agenda will help your leaders unwind and clear their heads.
3. Time alone to recharge
Going on a leadership retreat can be a socially draining experience. To stop your leaders from feeling overwhelmed, give them some alone time as part of your agenda. This is best at the end of the day so that they can use this time to reflect on the content covered.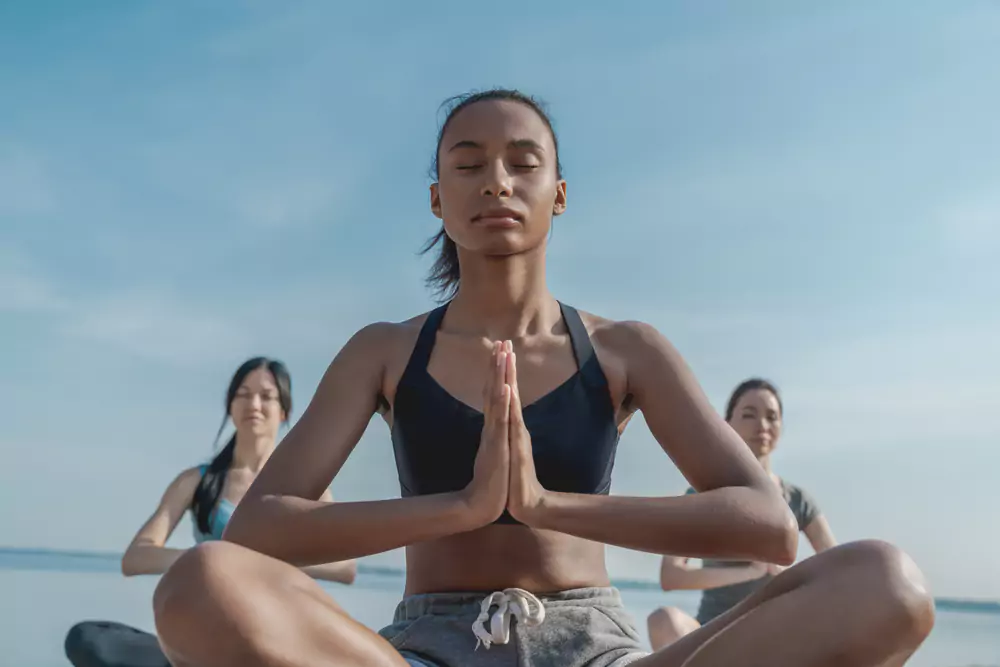 4. Leadership skill development
Even though it's important that your leadership retreat doesn't focus exclusively on work-related tasks, you must not forget the reason why you held the retreat in the first place! Including specific leadership development tasks will ensure your leaders leave the retreat with more knowledge and skill than when they joined!
5. Future planning talks
Planning for the future creates a 30% greater chance of growth. Seize the rare opportunity of having all your top leaders together and spend some time putting plans in place for the future of the business.
6. Activities to push your team outside their comfort zone
Nothing blows away the cobwebs and bonds or connects a team more than being pushed outside their comfort zone! Whether you decide to go water skiing, sky diving, white water rafting, or go-karting, including a heart-raising and sometimes competitive activity for your leaders is a must.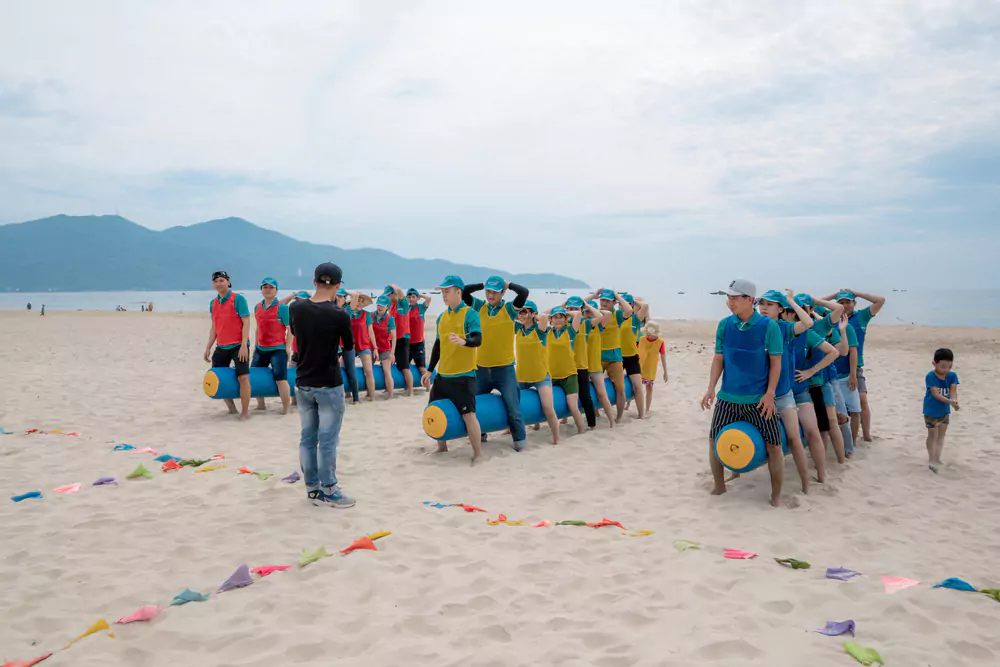 7. Activities to play in the evening
If you're hosting an overnight retreat then it's critical that you make sure you have entertainment for the evening. Pick from our list of corporate event retreat activities and watch as your leadership team continues to connect and form bonds while singing a karaoke song together!
8. Arts and crafts activities for creativity
As a recent study has found that providing art and arranging cultural activities makes for a happier and more productive workforce, this is not an activity to be missed from your leadership team building agenda. Either host an art class yourself or invest some money and time in getting a company to pop in for an hour or two and do it.
9. Plan to eat meals together
Food is a great way to connect. Sharing a delicious meal can reduce anxiety, encourage conversations, and, as a result, form lasting connections. These strong connections will form a stronger and more productive leadership team.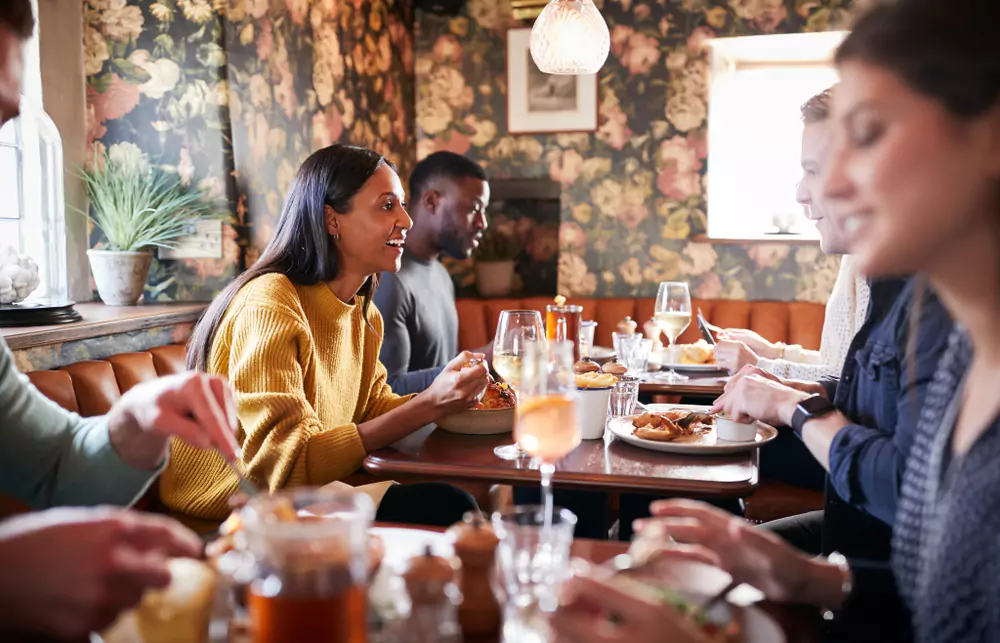 Leadership Retreat Agenda Sample
Below is an example of a two-day leadership retreat agenda. This leadership retreat template is suitable for a small to medium sized group of leaders.
Before the retreat
Retreat day 1:
9:00 pm – 10:00 pm
Leaders arrive and are shown to their rooms to unpack and get settled
Introductions, if needed
Icebreaker games to create a welcoming atmosphere
10:00 am – 11:00 am
Welcome presentation
Outline the goals and the agenda of the retreat
11:00 -12:00 pm
Arts and crafts activities to promote creative thinking and help relax
12:00 pm – 1:00 pm
1:00 pm – 3:30 pm
Guided leadership development activities
Leadership skills session
3:30 pm – 4:15 pm
Debrief of the day
Remind leaders of the plans for the evening
4:15 pm – 5:00 pm
Wellness activities, such as yoga, pilates, or meditation
5:00 pm – 6:00 pm
Chill out/alone time in rooms
6:00 pm – 9:00 pm
Dinner
Evening activities, such as karaoke and a mystery game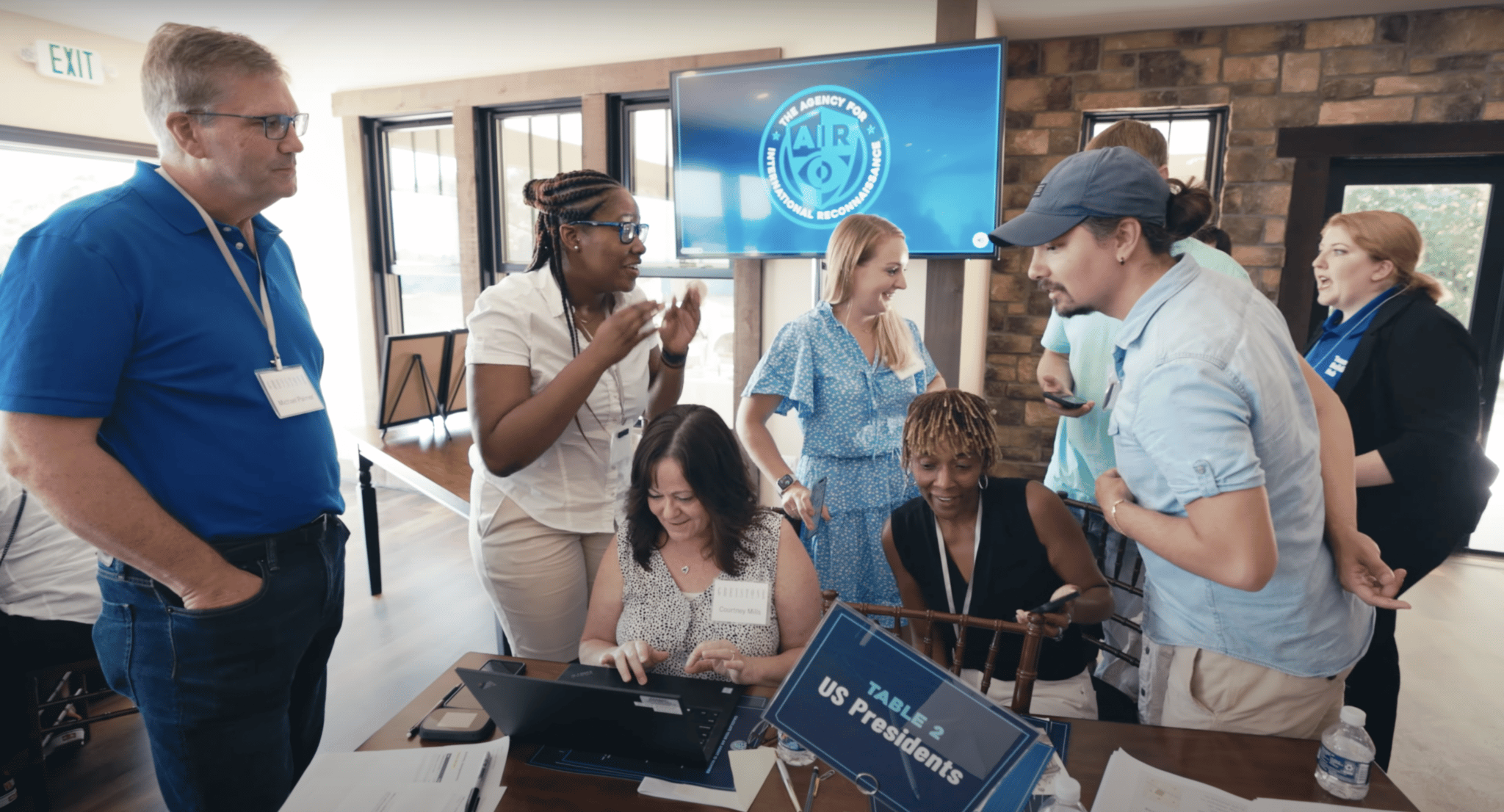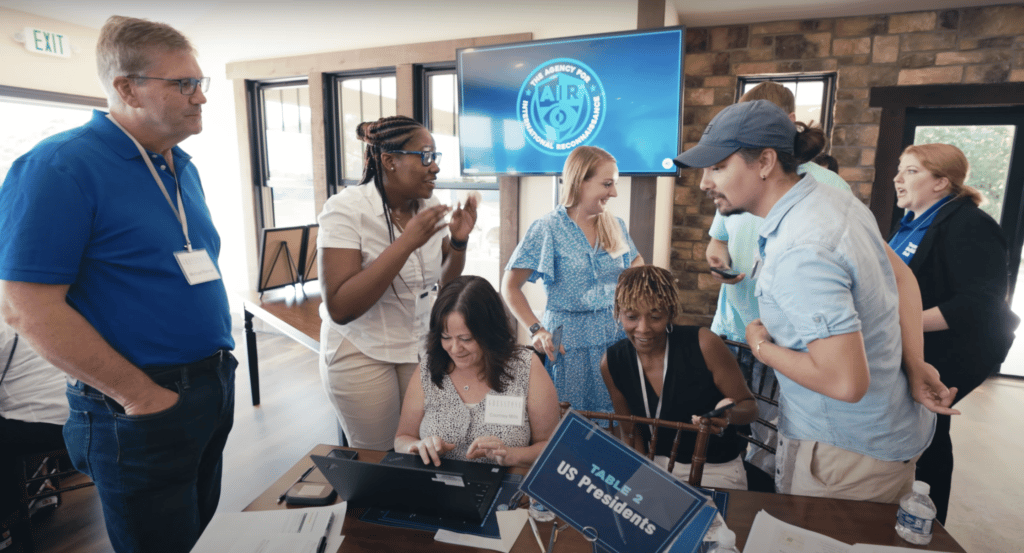 Retreat day 2:
8:00 am – 9:00 am
Buffet breakfast
Recap on retreat day 1
brief for the retreat day 2
9:00 am – 11:00 am
Adventure activities, such as waterskiing or go karting
11:00 am – 12:30 pm
12:30 pm – 1:30 pm
1:30 pm – 3:30 pm
Guides leadership skills sessions
Review and discuss company goals and mission statement
3:30 pm – 4:30 pm
Debrief on the day and how skills and knowledge apply to the office
Goodbyes
Final Thoughts
Hosting a leadership retreat is an incredibly useful tool for ensuring that the most senior members of your team get to know each other better whilst becoming better and more experienced leaders. Having an agenda is the only way to ensure these events are engaging, match your company's goals, and don't blow the budget.
---
Join Us For A FREE Demo!
See exactly how our games work, ask questions about logistics and add some energy to your work day. Demos are 30 minutes long and take place on Zoom. There may even be a DoorDash giveaway!
---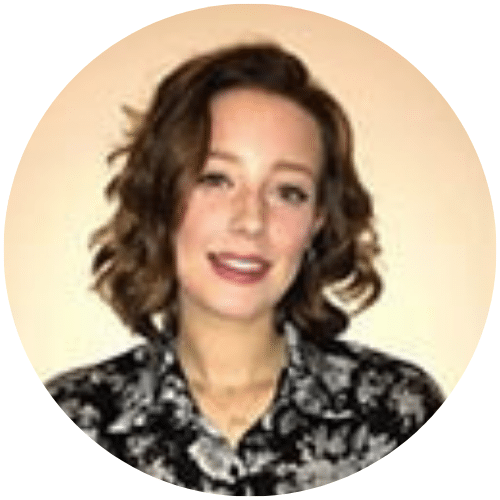 Heather Harper has a Masters in Occupational Psychological from the University of Manchester. She currently works as an editorial writer specializing in organizational psychology – helping teams work better together.