Sometimes team members may find themselves out of sync with each other. The seamless collaboration that usually exists is nowhere to be found. Team members aren't actively listening to each other or worse, not comfortable sharing ideas. How can you help them get back on track? These 20 fun and effective team building activities in Miami will do the trick!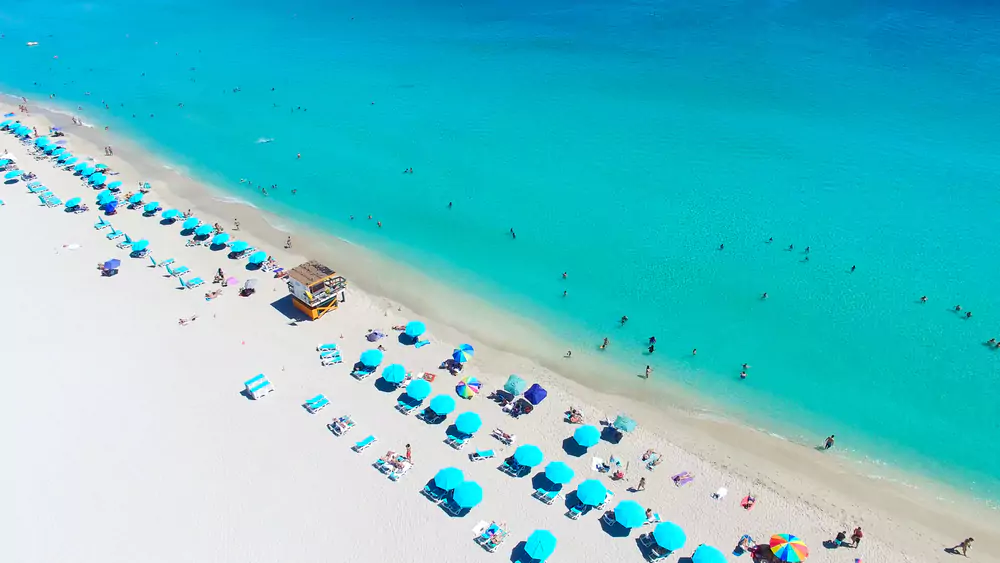 Table Of Contents
20 Team Building Activities in Miami
What To See On Your Team Building Trip To Miami
20 Team Building Activities in Miami
1. Play An Escape Room
Take your team to an escape room for an exciting and fun way to unite your team. At Escape Game Miami your team will dive into an immersive adventure that puts your team's skills to the test.
Tasked with solving riddles, decrypting clues, and cracking codes, team members will have to work together to fund a way out of the escape room. Escape rooms draw on team members' communication skills and ability to find creative solutions to the challenges they face.
For remote or hybrid teams, The Escape Game also offers live-hosted virtual escape rooms that will bring your team together, it's as if they are in the same location.
2. Plan An Event With Team Building Hub
Team Building Hub specializes in planning customized team building events that include exciting in-person or virtual experiences for teams both large and small. Once you contact Team Building Hub, a dedicated event planner will get back to you within one day.
You'll hear about the types of activities to choose from. Working with you, your event planner will create an event geared toward meeting your team's objectives. On the day of the event, you'll have all the help you need to run a successful event. This way you can join in the fun with your team!
3. Painting With A Twist
Painting with a Twist offers team building painting classes geared toward group bonding rather than a perfect result. The "twist" in this activity is you can bring wine, beer, and other alcoholic beverages to the class if you'd like.
Team members can paint their own artwork or your team can collaborate on a big canvas together. Class teachers encourage your team members to be as creative as they'd like without judgment.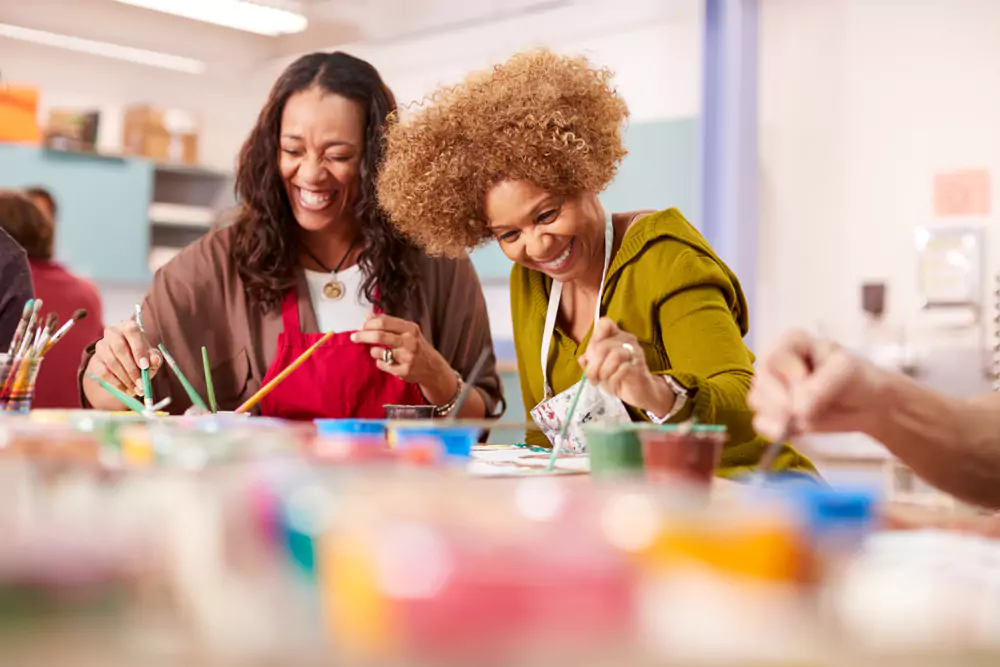 Your team will benefit from seeing each other's artistic visions. When they are back in the office, they will be more open to listening to each other's ideas. Be sure to make a space in a common area for the team to hang their artwork should they want.
4. Try Team Sailing
Take advantage of having the Atlantic Ocean at your doorstep by taking a group sailing class. Team Paradise offers a variety of team building activities from a half-day team building sail to a full-day multi-boat competitive sail.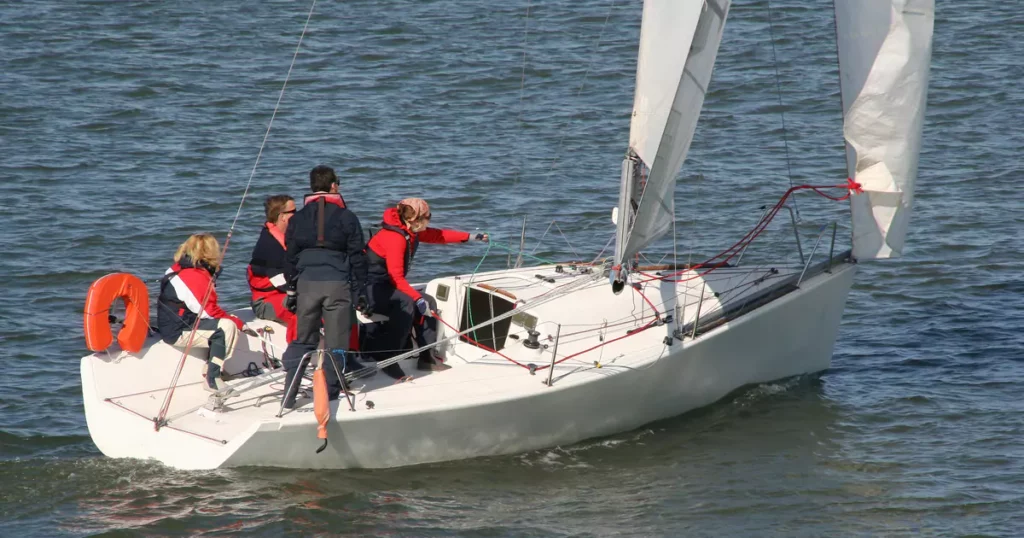 After learning the basics of sailing as a group, the skipper will have your team complete the task of sailing around a simple course, accumulating points along the way. Each team member will have a turn taking command and guiding the team through the course.
5. Play An Online Game Show
If your team members are working remotely, bring them together by playing an online game show! These fast-thinking, energizing games are led by an enthusiastic host who takes your team through five rounds of riddles and brain teasers.
Teams will have to practice problem-solving and active listening to rack up points. These online games have a unique interface that allows players to see each other, the game challenges, and the leaderboard, just as if they were in the same location together!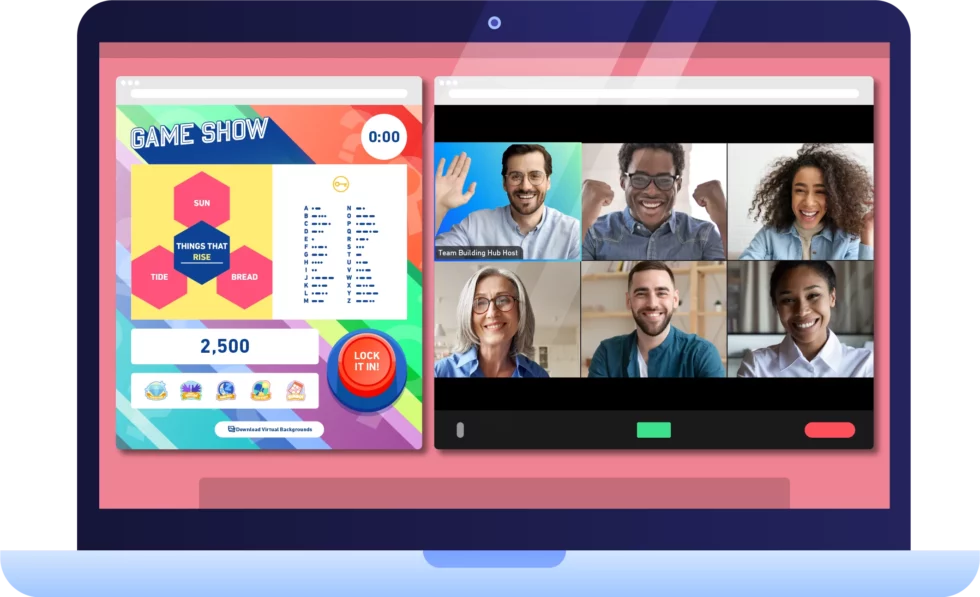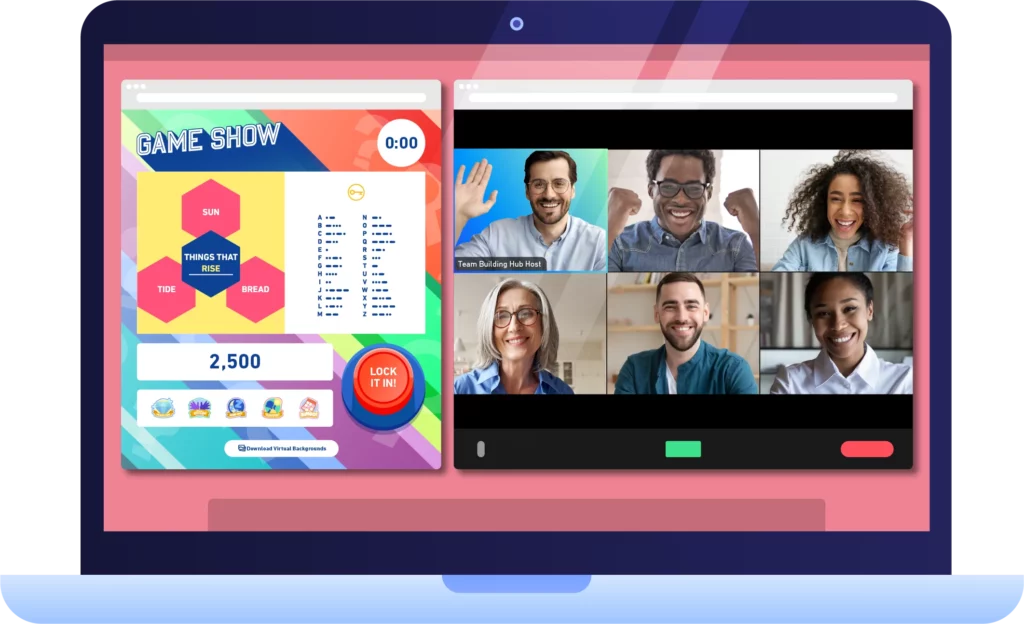 Try a free live demo and see just how much fun your team can have. These demonstrations last 30 minutes during which you can ask questions about logistics and the game itself.
6. Make Candles
Making candles isn't likely something your team members have done before. At Candle Land your team will learn a new skill together in a relaxing environment.
This private candle-making session comes with a choice of vessel, from different-sized glass containers to decorative ceramic holders. Before shaping candles by hand, your team members can choose a fragrance from dozens of scents.
You'll have the option to bring in food and refreshments making the occasion festive. This team building activity has a bonus: your team will walk away with beautiful souvenirs of the time spent together.
7. Go On A Scavenger Hunt
When your team plays a cityHUNT Miami scavenger hunt, they have to pool their best problem-solving skills if they want to complete the game's challenges.
The team will receive cryptic clues placed around Miami at well-known landmarks, parks, and neighborhoods. Clues are delivered via photos, videos, geo-mapping, augmented reality, and trivia.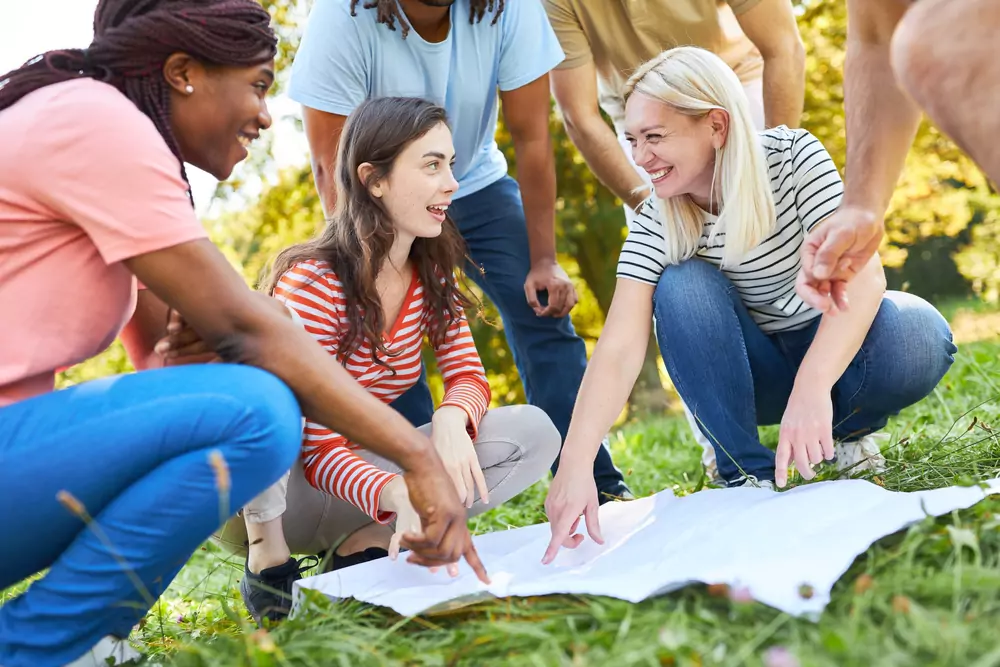 Since team members each have their own areas of expertise, collaboration is crucial to completing the hunt. Team members will come to appreciate each other's unique skills which will make for better in-office interactions.
8. Play Virtual Mystery Games
Given the isolation that remote team members may feel, the team can benefit greatly by spending some playtime together. Virtual mystery games will transform your team into a top-notch detective squad tasked with solving a mystery before time runs out.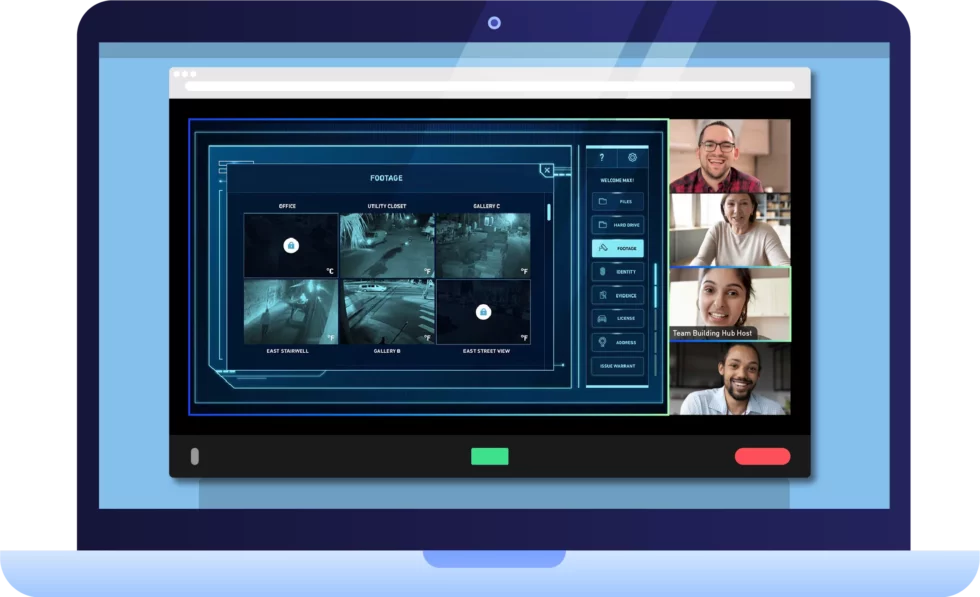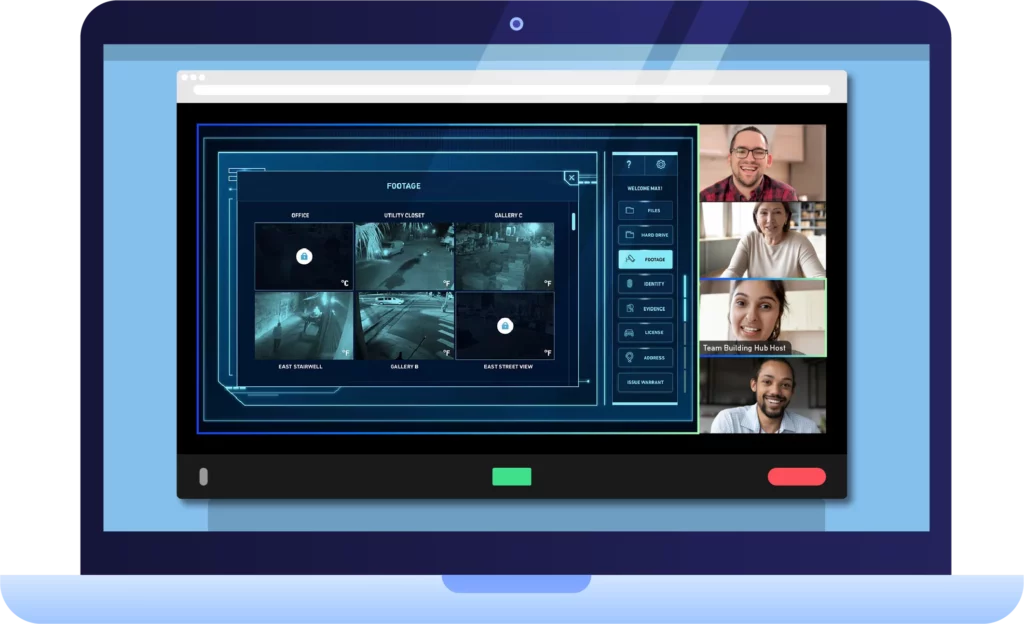 From a virtual dashboard, teams examine surveillance videos, psych reports, and other evidence. Solving the mystery requires that all team members pitch in. After the game's over, your team's creative thinking and problem-solving skills will be sharper than ever.
9. Head To A Sports Game
Treat your team members to a ball game! Miami has four amazing major league teams including Miami Dolphins (NFL), Miami Heat (NBA), Miami Marlins (MLB), and Florida Panthers (NHL).
At a game, the atmosphere is always light and provides an opportunity for your team to socialize outside of the office. When teams spend time in a new environment, especially a social one, team camaraderie grows.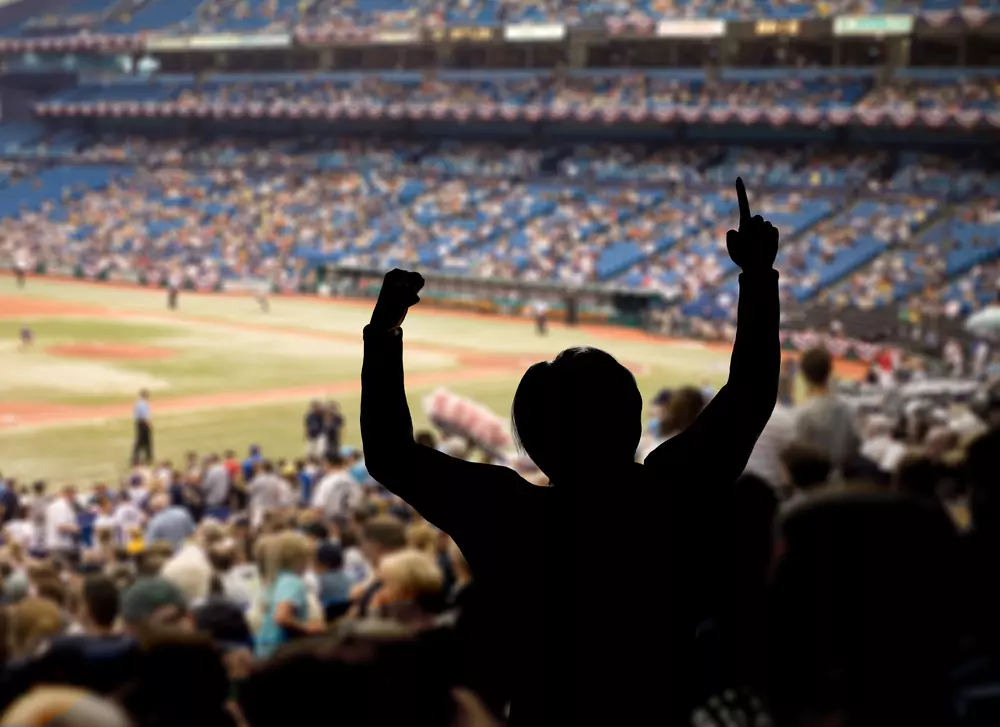 Taking the team to a sporting event shows that you appreciate the hours they put in and rewards them with time away from their desks! Make the group outing extra special by allowing team members to bring along family or friends.
10. Learn To Sculpt
Here's a way to get your team members to put down their phones and converse! MIY Ceramics Studio offers team building events that not only teach your group to make ceramics but also facilitate team connections.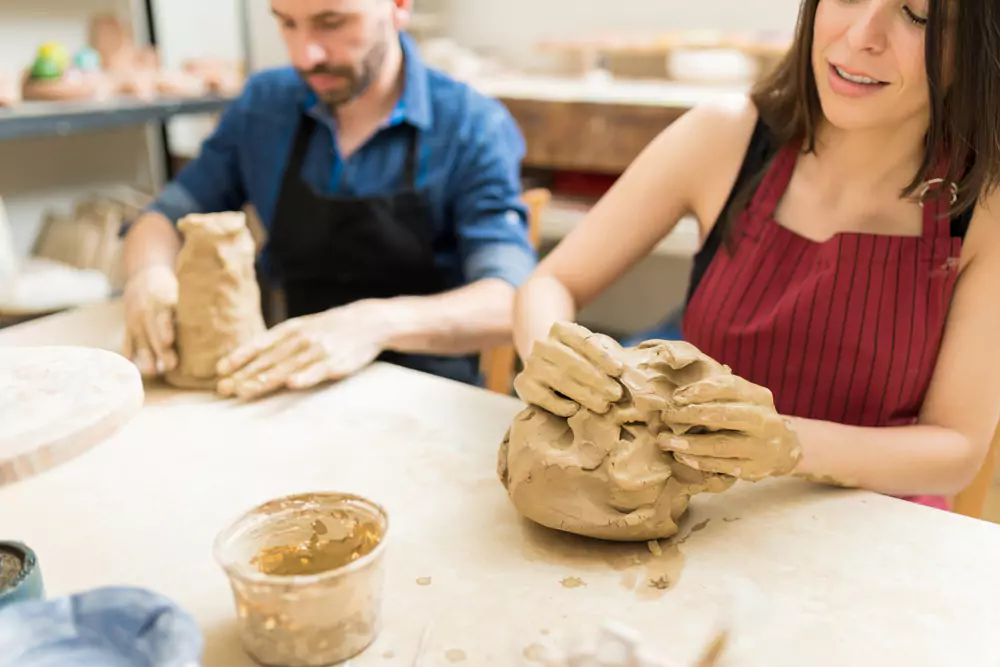 The instructors at MIY are knowledgeable in team building activities. They will encourage open communication, creative problem-solving, and team morale. Team members will leave with a positive feeling and their pieces of art to remind them of this shared experience.
11. Cook Something Up
Taking a team cooking class is a delicious way for your team to bond while learning new skills.
The Real Food Academy offers Team Building Cooking Parties where your team will have a blast creating culinary delights in a laid-back environment.
All classes feature instruction in four courses including a salad, appetizer, entree, and dessert. Ask your team in advance what cuisine they are most interested in. Choose from Latin, Asian, Indian or Italian.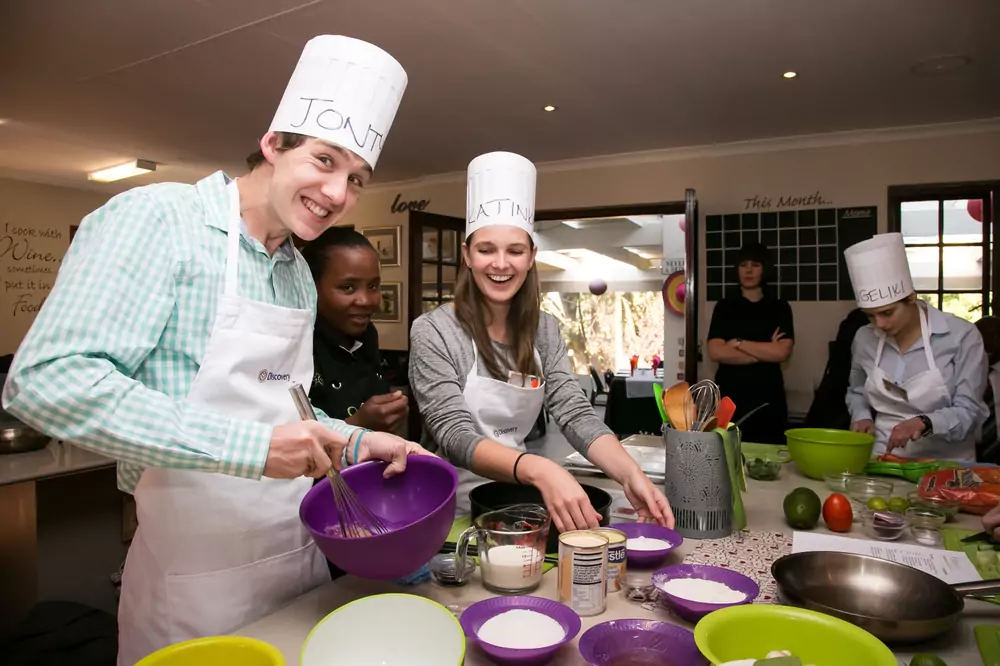 A side perk of a team building cooking class is that your team members can cook up the dishes they learned at your next company potluck!
12. Taste New Flavors
Miami's diverse population means there are food tours of many cuisines that your team can try together. Tours often combine food tasting with learning about Miami's history and culture.
The Little Havana Food & Cultural Tour takes your team to this wonderful neighborhood in Miami. There your team will try Cuban food at family-run eateries and see local artwork. The tour also includes a visit to a local cigar-rolling factory where your team will learn the art of cigar rolling.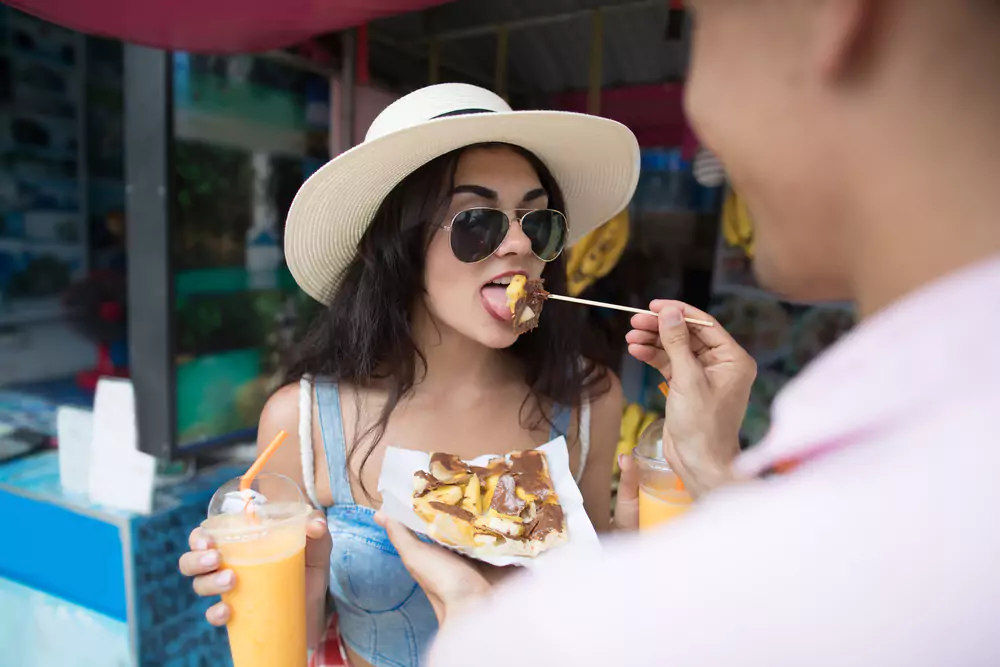 Miami Culinary Tours Multicultural Food Tour starts with a look at the Art Deco buildings in South Beach then ventures into food-tasting territory! Food includes tastes from fine dining establishments to hole-in-the-wall ethnic eateries.
Along the way, your guide will point out famous places like the Versace mansion, the Congress Hotel, the Breakwater, and the Essex House. Movie locations are included as well!
13. Take A Segway Tour
If you want to skip the food, but still see Miami's famous Art Deco district, try a segway tour. Your knowledgeable and friendly guide will teach your group about the history of Art Deco and what features characterize this architectural style.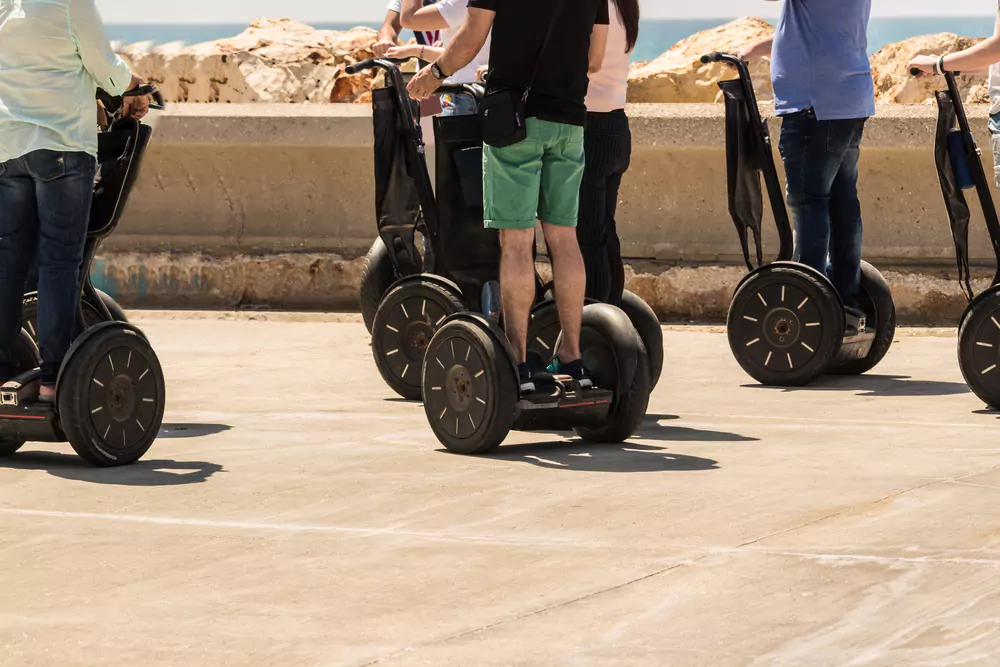 You'll glide by some landmarks the Versace Mansion, the Miami Beach Botanical Garden, and the Holocaust Memorial. Plus some little-known trivia is thrown in delighting the trivia buffs on your team!
14. Explore The Everglades
For teams who want to get close to nature, an airboat tour of the Everglades will do just that. Sawgrass Recreation Park offers private tours where your team will venture into the sawgrass and discover the wetland habitat that is home to endangered species like manatees and Florida panthers.
Tours include an airboat adventure to exclusive locations where your team can see an array of exotic, native animals and see alligators up close. The tour also includes visiting the park's animal exhibits where your team members get to hold a baby alligator!
15. Support Your Local Community
Sign your team up for volunteer work that strengthens the local community while simultaneously strengthening team bonds. Miami Habitat for Humanity offers Corporate Team Builds where your team works together to help build a home.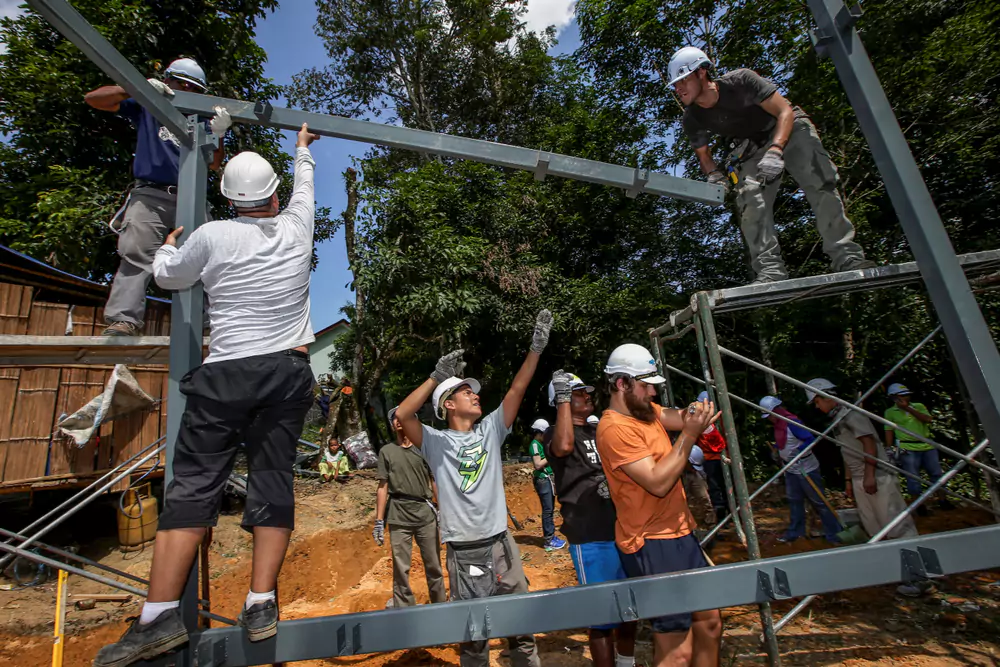 Corporate Team Builds include an orientation and placement of your corporate logo on the Miami Habitat website. Team members receive commemorative T-shirts and certificates of appreciation.
This unique volunteer opportunity improves employee morale as your team can see the fruits of their collective labor!
16. Try Indoor Rock Climbing
The Edge Rock Gym hosts indoor rock climbing sessions for team building. Learning to climb an indoor artificial wall is a popular activity and can help your team develop team camaraderie.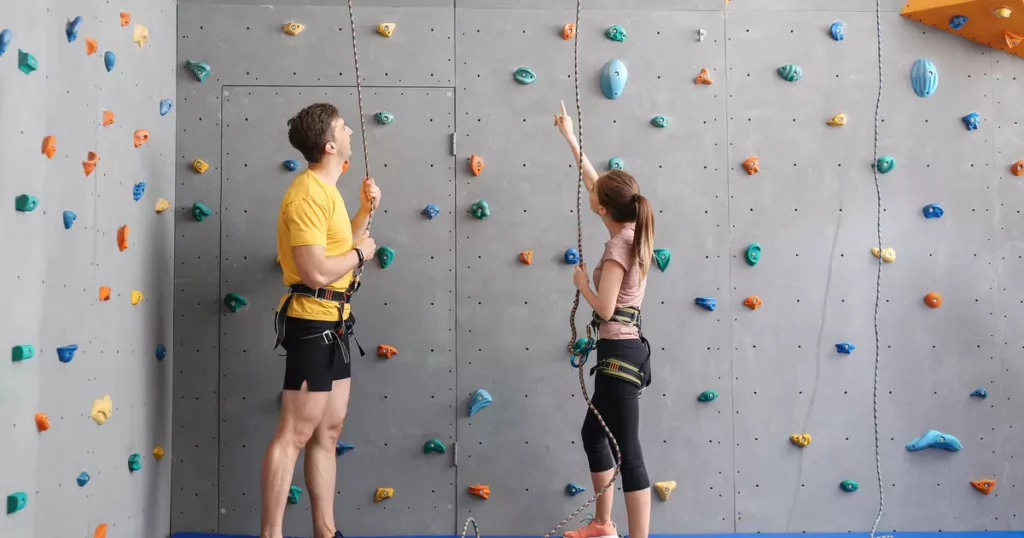 Though indoor rock climbing is an individual sport, every climber needs the support of others. As your team members encourage each other to climb higher, trust is built. If you want your team to have stronger bonds, this activity is a fantastic way to do so!
17. Become Graffiti Artists
Wynwood, a well-known artist neighborhood in Miami is home to the Wynwood Walls, an iconic Street Art Museum known around the world. When your team signs up for the museum's Street Art Experience, they will gain insight into street art culture as well as various forms of street art.
The instructor will demonstrate various spray painting techniques and once your group has had some time to practice they will work together on a collaborative mural. This is one team building activity that most companies can't say they've tried!
18. Have A Picnic
Developing stronger relationships within the team doesn't require a structured activity. Something as simple as a picnic in a park allows your team members to enjoy some leisurely time out of the office and away from the workday routine.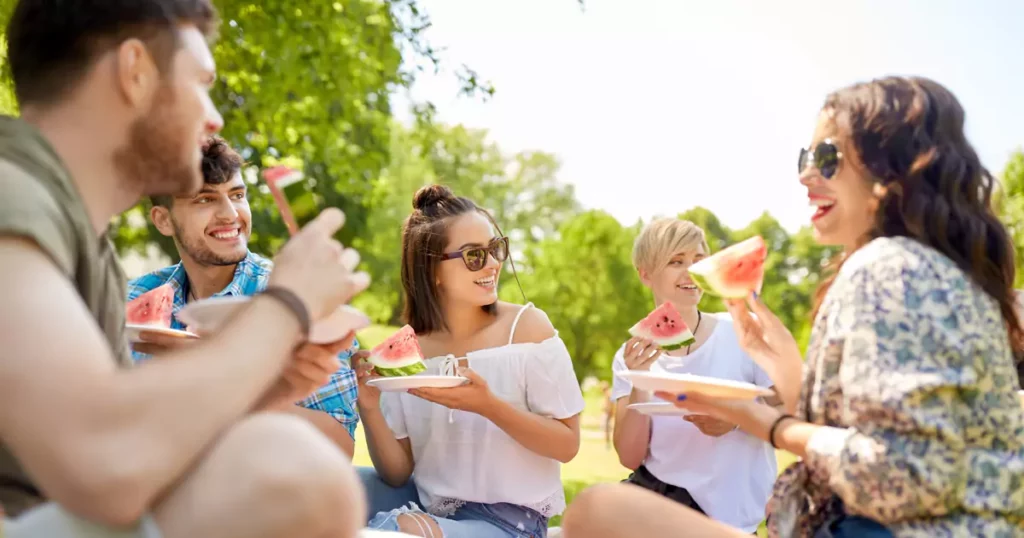 Relaxing in a park and enjoying the nice weather is a great way for your team members to get to know each other better. Bayfront Park by the water is one nice option. If you are inland, Jose Marti Park may be closer to get to.
Make sure to bring a frisbee along to get your team members playing together and not talking about work!
19. Learn Improv
Just The Funny's improv classes can vastly improve your team's communication and collaboration – both vital elements of improv. Improv skits require team members to riff off of each other to keep the rhythm of their skit.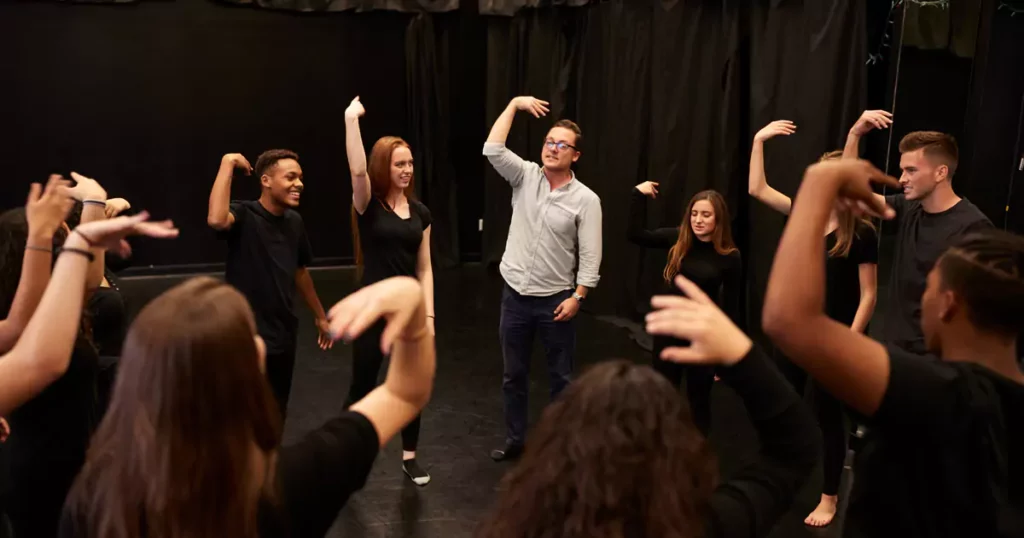 Active listening plays a big role in the success of a skit. Out-of-the-box thinking is also necessary as is trust. At an improv class, your team will practice these skills and more. They'll be too busy laughing to realize they are developing their team skills!
20. Swing In The Trees
For an exhilarating aerial adventure, take the team to Treetop Trekking Miami. In this tree-filled amusement park with views of the city, your team can swing from tree to tree on cable traverses, ziplines, suspended bridges, and swinging logs.
This may not be an activity that every member of your team will feel comfortable trying. Luckily, the park is part of Jungleland, an eco-adventure park with fabulous exotic animals like sloths, lemurs, flamingos, and more!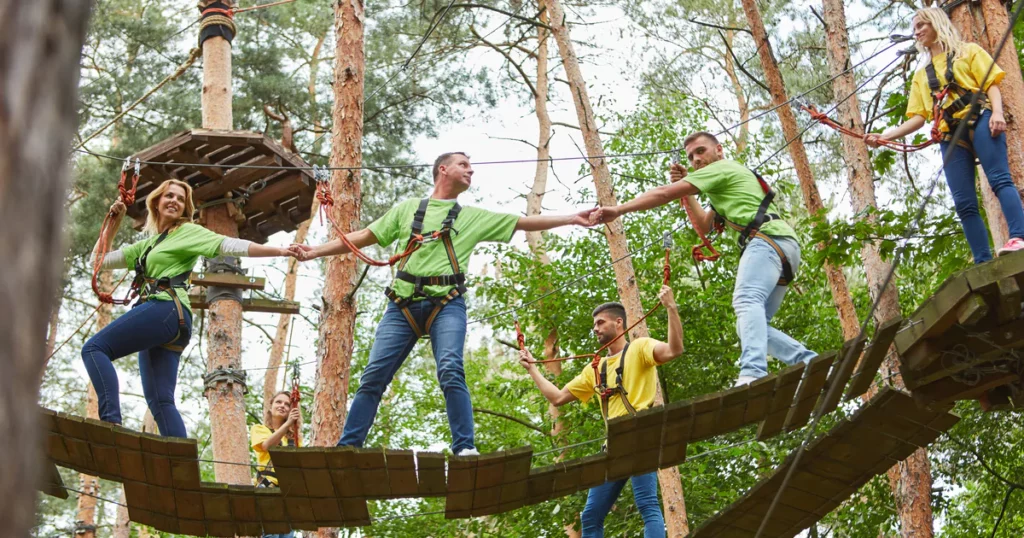 What To See On Your Team Building Trip To Miami
Miami is the cultural capital of Florida. It's just as famous for its art institutions and natural beauty as is for its beaches. Many of the most interesting places to visit in the city are those related to art, culture, and nature.
One of Miami's most popular attractions, the Wynwood Walls is an open-air gallery displaying works of graffiti artists and muralists, many of whom are world-famous. The artwork is on warehouse walls and store exteriors, making this gallery a nice contrast to the city's traditional museum spaces.
This 444-acre environmental and archaeological preserve alongside Biscayne Bay has so many things to see and do. Tours are offered daily of the estate's historic houses and there are regularly scheduled cultural events. Visitors can enjoy outdoor activities including hiking, biking, and paddling (kayaks and paddleboards are available for rent).
Located in Downtown Miami, this comprehensive museum has six floors of interactive exhibitions dedicated to the science behind ecosystems, the human body and mind, innovation, and technology. The planetarium is cutting-edge and the multi-level aquarium introduces visitors to the many water habitats including coral reefs, mangroves, bays, and more.
Spanning 18 square blocks, this vibrant shopping and arts district is filled with boutiques, restaurants, and art galleries. Spend the afternoon wandering the area window shopping and checking out the innovative public art found throughout the district. Then grab a bite to eat at one of a dozen superb restaurants and eateries.
Located in the Miami Design District, the museum building itself is a work of art. Its stunning metallic facade was designed by the Spanish architect firm Aranguren + Gallegos. The museum exhibitions highlight emerging and local artists while the permanent collection has works by Pablo Picasso, Yves Klein, Roy Lichtenstein, and others.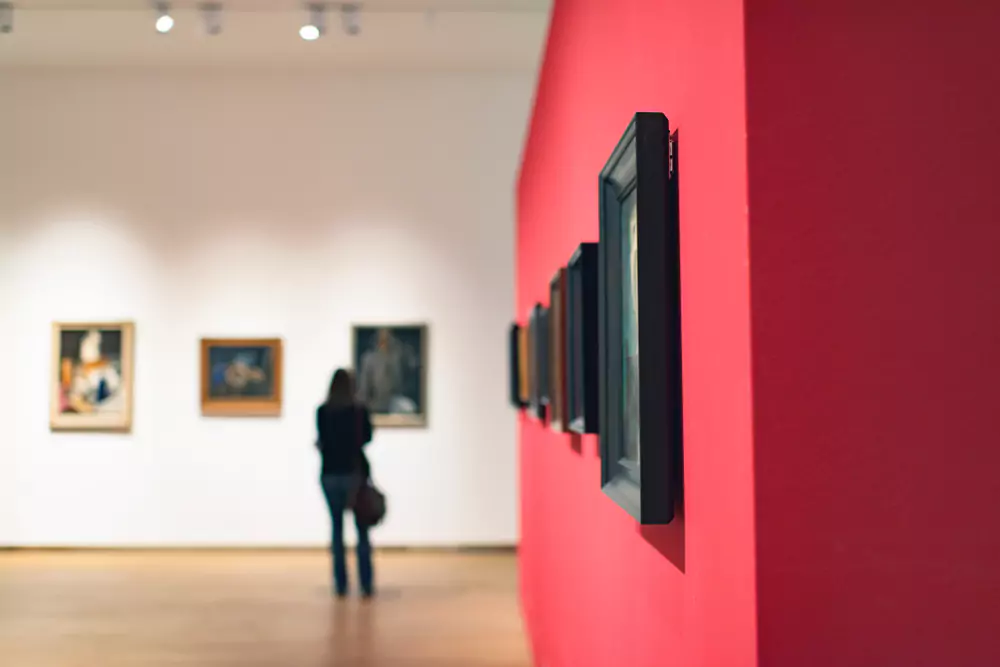 This towering 200-foot-tall observation wheel located in the Bayside Marketplace has incredible views of the iconic Downtown Miami skyline. There are 42 fully-enclosed gondolas with glass bottom floors. Bring your cameras for this one!
Start Planning Your Miami Team Building Today
Team building activities help struggling teams get back on track by bringing them together for a fun time. Recreational outings can be a game-changer as they allow employees to get to know each other outside of work, leading to renewed camaraderie!
Get in touch with Team Building Hub today to find out how we can help you plan the perfect team event!