Effective Team Communication 101: Exercises & Tools to Try
Good communication is an essential part of any organized, successful, and growing team! But how do you foster effective communication? Different tools, exercises, and strategies can improve communication in your team, no matter how long everyone has been working together. Read on to see why communication is key for your team and how you can improve it!
Tables of Contents
Why Is Communication Important In A Team?
What Are The Benefits of Team Communication?
How To Improve Team Communication
Figure Out Your Team's Communication Styles
Research Team Communication Strategies
Try These Team Communication Exercises
Explore The Best Team Communication Tools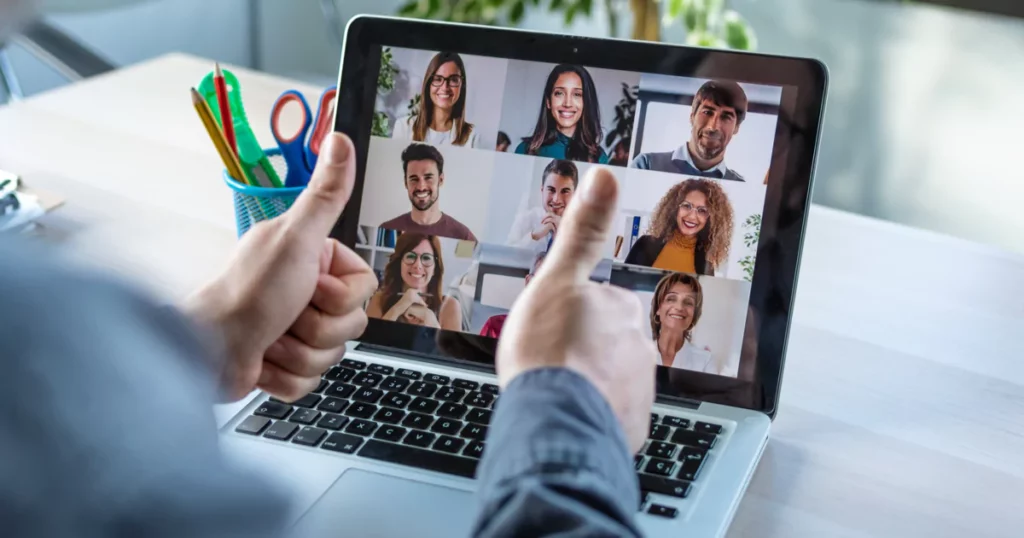 Why is communication important in a team?
Good team communication is important because it helps get stuff done and creates a healthy work environment. Teams are made up of different people, and while that might sound obvious, we've got to remember that each person has a different way of communicating with and understanding others. When you take the time to learn how each of your team members communicates best (and when you learn your own communication styles), the whole team benefits as a result.
For some, communication can be a make-it or break-it deal. Eighty-six percent of employees, executives, and educators say that "ineffective communication is the underlying reason for workplace failures." Those "failures" could include anything from postponed projects to missed deadlines to disengaged employees.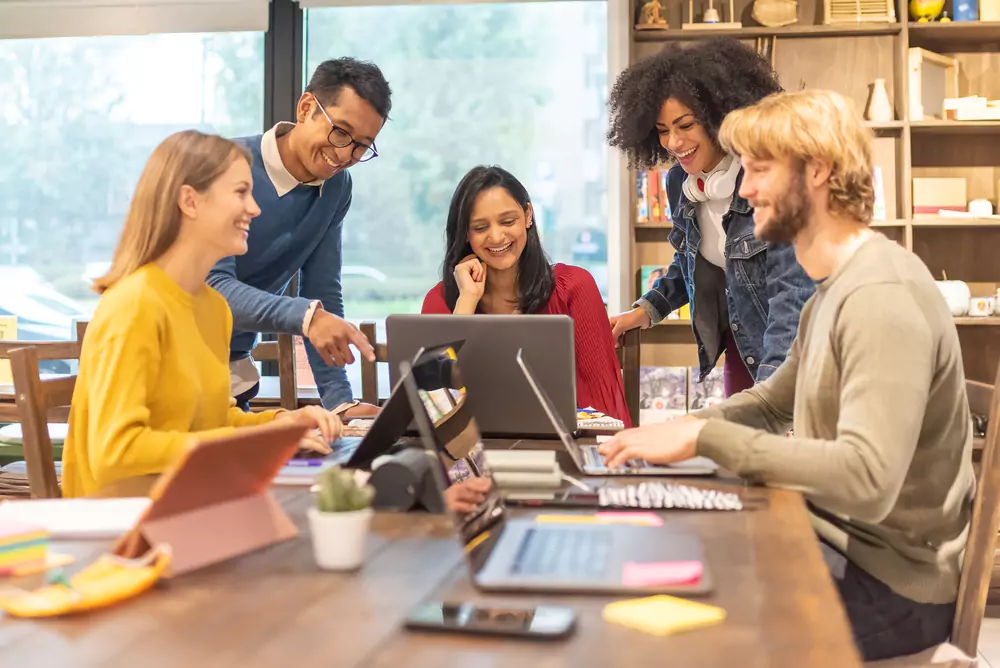 What are the benefits of team communication?
Team communication (especially when it's working well) has several benefits that are hard to pass on. It's an essential part of team building, and in fact, better communication is one benefit you'll see from effective team building. Individual team members, the team as a whole, and even other teams you might collaborate with will get a chance to do their best work efficiently and with results. If you want a healthy work culture, start strengthening your team communication!
Some benefits of good team communication are:
Increased team productivity. Team members know what their tasks and roles are when they show up to work each day. When each person is playing their part, the team overall can be more effective in what they set out to accomplish.
Improved employee engagement. When employees are engaged in their work, they become better employees and your workplace turns into a healthy environment. We suggest that if you have a chance to increase employee engagement, go for it!
Increased creativity. Team communication can help turn the creative gears and can kindle brainstorming sessions.
Unified teammates and team camaraderie. When people know how their other team members communicate, it builds a sense of relational understanding and a desire to work better together.
Fewer conflicts. Many times, conflicts arise from misunderstandings. Good team communication leads to teammates understanding each other better. Things that once might have been confusing or misconstrued will be clearer and better understood.
Better team organization. Clear communication leads to order, not chaos! When teams communicate well, efficient organization happens for everything from project timelines to physical space.
Boosted collaboration. Teammates will know how to work well together—not only will they understand how their coworkers share information, but they'll individually know their own communication styles and how they can pass along information effectively.
Improved employee motivation. Employees will be able to see the bigger picture of what they're working towards earlier on in projects and collaborations. Once they see the role they play, they'll have better buy-in towards the end goal.
Clear team expectations. Both managers and other team members can help a team perform well by setting clear expectations of what each person brings to the table. With good communication, no employee will say, "I didn't know that was part of my job description!"
Improved employee morale and positivity. All these benefits add up to the well-being and morale of the individual employee. They'll see their workplace as a place of clarity and know what their job is each day, and your staff will even feel the positive psychological effects of being understood at work.
Have you taken the time to think of how improved team communication can benefit your team? Whether your team members have been working together for a long time or you've just brought on a handful of new hires, you can always work on bettering your team's communication. Most of the benefits listed above are measurable or easy questions to ask in employee engagement conversations. When you start working on team communication, look for these results!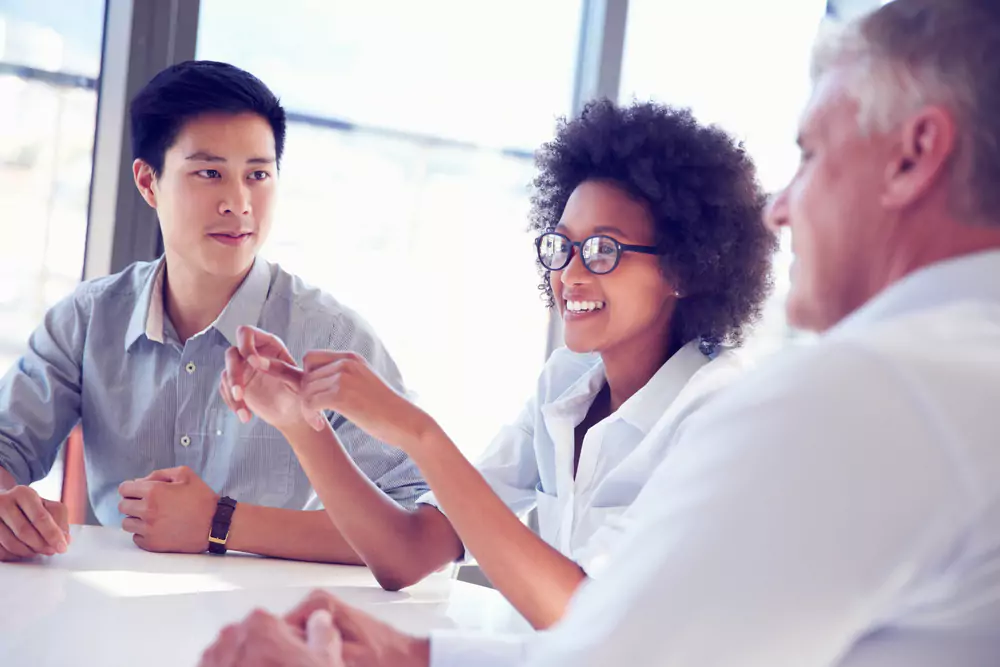 How to improve team communication
No matter how long your team has been working together, there are always ways to improve your team's communication. It may be time for you to figure out your communication styles and see how you can bring better clarity between specific team members. You can also try different team communication strategies and exercises to improve how information is relayed within your team. You may find that for specific projects, certain strategies work better than others.
However you choose to improve your communication skills, don't be afraid to try new things and even see how you can modify what might seem to be working well. The benefits of having a highly communicative team are worth the time, effort, and resources used to finding what works best for you!
As you work to improve your team communication, remember:
Regularly ask for feedback. As you begin implementing different communication strategies and learning about communication styles, be sure to get feedback from your employees. Ask them what they're gaining from team building exercises or how they see any benefits to the communication activities you might use. Make sure that once you get their feedback, you actually consider it as you manage and lead.
Find the gaps. In order to improve, you'll need to know what to improve. Do projects start off strong and then get muddled as everyone works on their tasks? Do the wrong people get copied into the email or messaging system when someone has a question? Do your teammates define work-related terms differently that can have an effect on overall productivity? These are the kinds of questions you can ask yourself (and your team!) as you look for where you need to improve your communication skills.
Stay respectful. As you learn about your teammates and encourage them to learn about each other, keep an open mind about how people communicate the way they do. Sometimes they don't have a why. If one person prefers email threads to virtual meetings, don't allow teammates to criticize that person. Stay respectful, stay curious, and stay encouraging as your team grows in their skills.
Do what works. Don't feel like you have to create a totally new tool or team building activity to improve your team communication. We've done some of the work for you in terms of gathering resources that can help! Keep reading to start your journey in improving your team communication.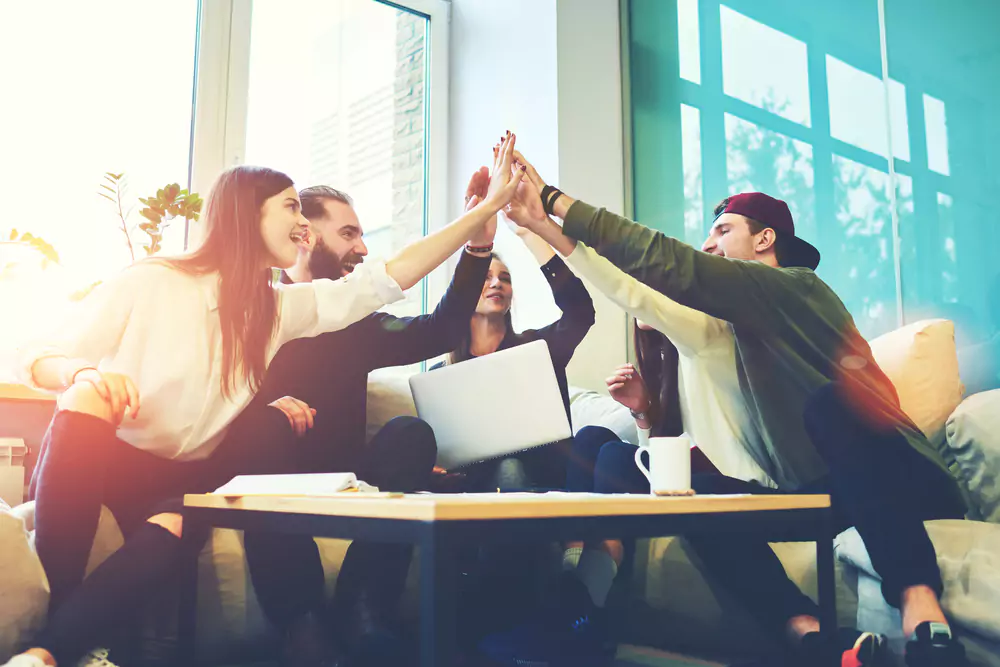 Figure out your team's communication styles
Knowing your team members' communication styles is key to having good communication overall. Communication styles don't just refer to how someone gives information—it includes how someone receives information. One team member might respond well to more philosophical conversations while someone else might need more directives to execute their job well. Some people might need lots of statistics while others have a hard time working with data and reports.
Different sources call communication styles different things, but there are generally four different communication styles. Leadership IQ identifies them as:
Analytical

These team members think in data and numbers. They are straightforward and like to get to the point. Sometimes they might seem too straightforward or stiff, but that doesn't mean they don't have passion for their work! Those who are analytical thrive when they're given tasks that have quantifiable results.

Intuitive

These team members think about the big picture and want to get to results fast. They tend to be fast achievers and like checking things off of lists. Don't bog these people down with details, but let them run towards the final product.

Functional

These team members like the process and the details of the work that they're doing. They're reliable and, because they like the fine print, rarely make errors. You can help them understand their work by asking direct questions.

Personal

These team members are great at relational connections. They have high emotional intelligence and steer away from conflicts. Employees with a personal communication style do well to build connections and easily build trust with coworkers and clients.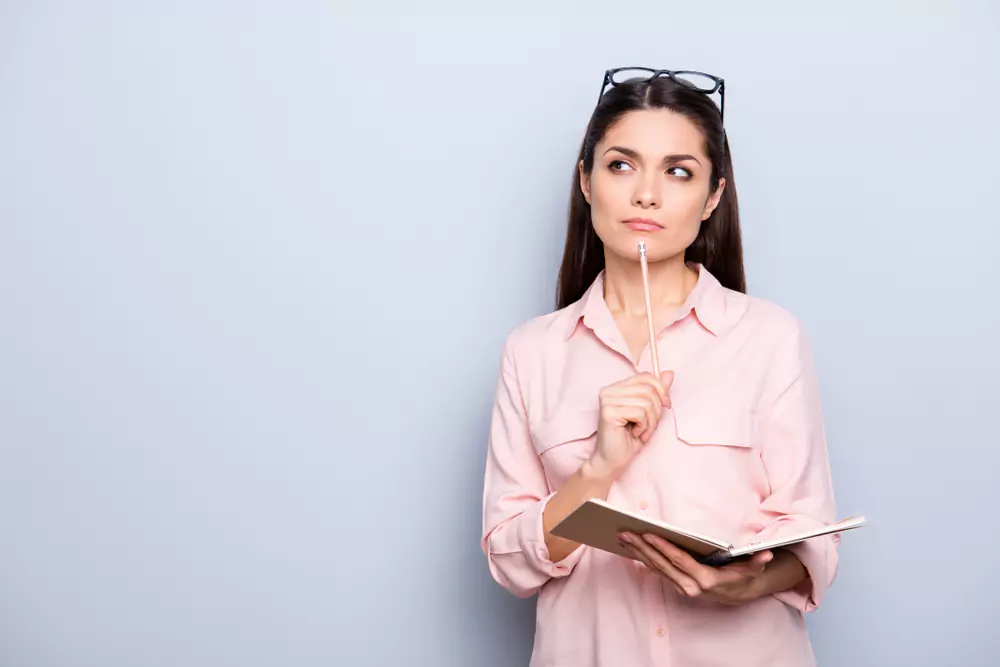 Each of these communication styles thrives in different tasks, but when you can have people who fall into different categories work well together, you can come out with a very well-rounded and productive team.
It's important to both know how others communicate and how you communicate, especially if you're in a leadership or managerial position. Your team will flourish if you can teach them to work well together by staying flexible and learning about their teammates. As you speak with your team members, either one-on-one or in group settings, keep in mind how they might be receiving what you are saying and how you can best get your points across.
To figure out your team's communication styles, you can obviously spend a lot of time and energy observing your team and asking them quantitative questions about communication. Or, you can have each member of your team take Leadership IQ's free communication style quiz. We recommend going over everyone's results as a team, not to exalt one style over another, but to discuss what it will look like to communicate well as a team. When everyone is on the same page of knowing their communication styles, it will help you function better as a team and even help you know who is best suited for what job or role.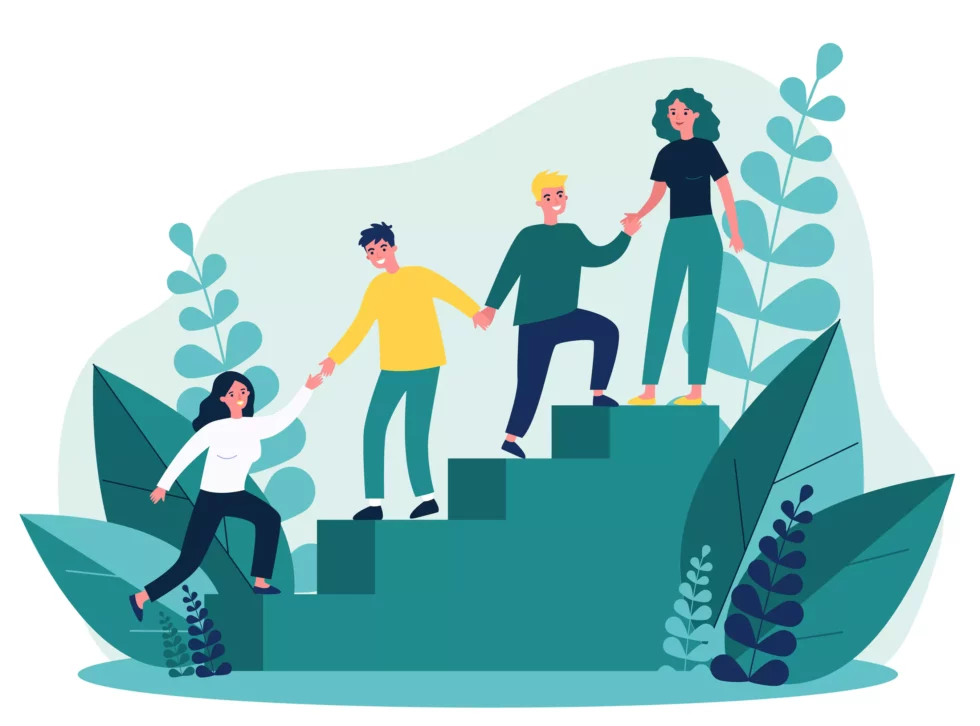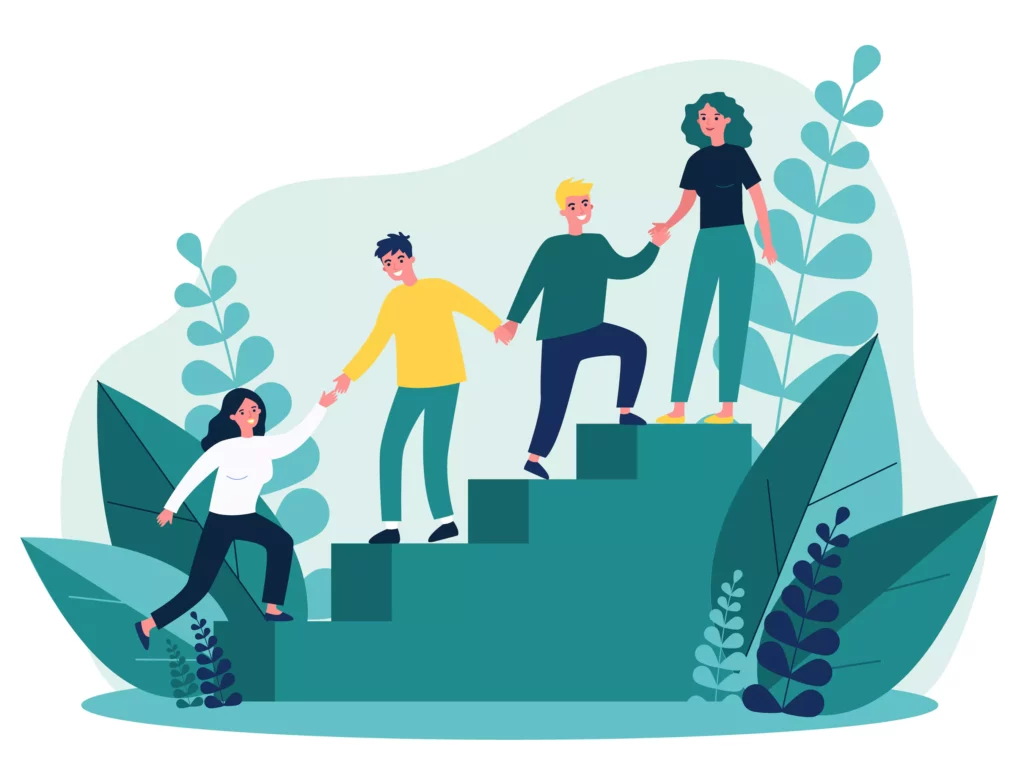 Research team communication strategies
As you start working to improve your team communication, you can employ certain communication strategies that will move you along quicker. As a manager, you set the tone for how your team works. Team communication should be at the top of your list as a point to improve, and your team will see the difference throughout the workplace.
Some team communication strategies are:
Meet often. Good team communication grows the more that your team meets together. These meetings can be in person or they can be online, and you can even schedule one-on-one or ad hoc meetings. The more your team interacts with each other, the more they get to know and understand each other, especially after they've gotten to know what everyone's communication style is.
Be transparent and clear. Clarity is key in communication! While you might not be able to share absolutely everything about a certain objective, share what you can, especially when an employee asks about it. When you are transparent and clear in your communication, employees can feel a sense of ownership in their work and can see that they're moving toward a well-thought-out end goal.
Be respectful and inclusive. Because you are leading people from different backgrounds and different communication styles, don't be quick to assume how they might be taking in information or delivering it. Ask questions when appropriate, and before you go into meetings, think of how you can speak to each individual communication style. Be mindful of talking down to employees who have a different communication style than you do.
Use team communication tools. Team communication tools and software can help keep your team on track and communicating with each other. Most tools have phone apps that are easy to use and can be integrated with other productivity systems. Encourage your teammates to get familiar with whichever tool you choose and make the most out of it.
Over-communicate. Don't be afraid to reiterate certain things to your team! While you don't want to go over project details over and over again, you do want to make sure each person knows what his or her role is and how they will work together to accomplish the end goal. To avoid confusion, make sure that the necessary information is given as much as possible.
Avoid unnecessary communication. The last thing you want is for your team to tune you out. Unnecessary communication (or additives to communication such as graphs or clunky visual aids) can muddle meetings and might even bring confusion to your team. Stay clear and concise in your communication, even as you over-communicate.
Use the best form of communication possible. Different scenarios need different kinds of communication, and as time goes on, you might find that the way you're communicating needs to be tweaked! Some projects or tasks need to be handled in threads, while others need to be discussed on a video call or in person. Depending on what the need is, how you communicate will vary.
Try these strategies with your team with the goal of communicating well and understanding others more! If this is an area that your team needs development in, remember to get feedback on how your communication efforts are going. You'll see productivity go up and employee engagement increase as you strengthen this area of work.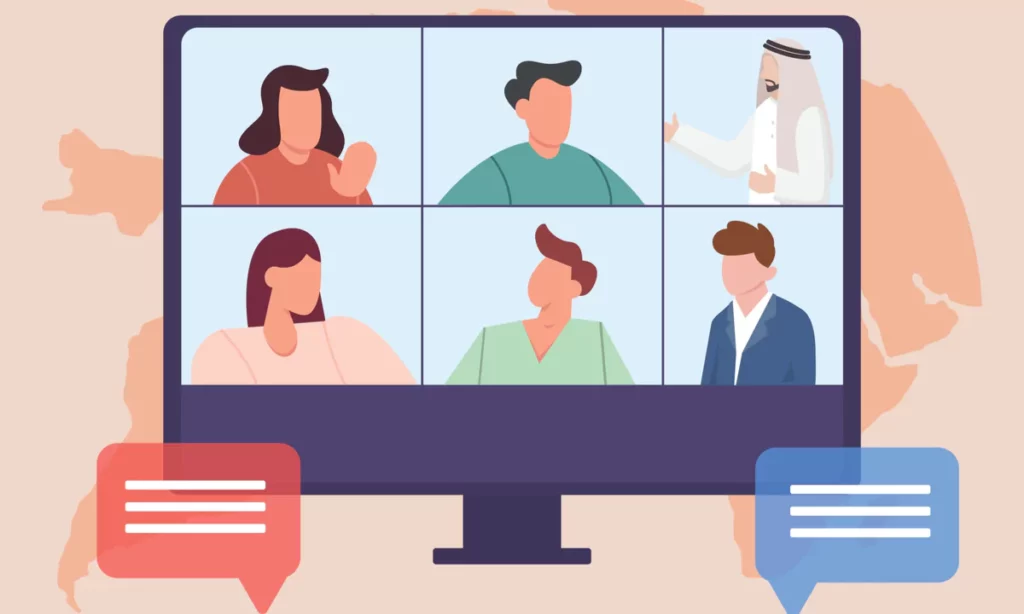 Try these team communication exercises
Aside from the above strategies, there are a lot of team building exercises and activities you can do that can help improve your team communication skills. These activities can be a lot of fun, and they're easy enough that you can practice them on a weekly basis. 
Blindfolded Obstacle Course. This obstacle course will help teammates learn to trust each other, communicate clearly, and think on their feet. Create an obstacle course made of office furniture and divide your team into pairs of two. One person in the pair will be blindfolded and the other has to guide their teammate through the obstacle course with only words—no touching!
Two Truths and a Lie. This helps team members get to know each other more and learn how to read body language. Teammates talk one-on-one, each sharing three facts about themselves. Two facts are real and one is not, and it's up to the other teammate to figure out which one is the fake fact.
Ice Breakers. Ice breakers are quick and easy ways to get your team talking with one another and building relationships! These are great for kickstarting meetings. Check out our list of 160 essential ice break questions to get started.
---
Get Your Free Game
The 3-Minute Non-Cringey Ice Breaker for Your Next Meeting
A ready-set-go game to run at your next fully remote or hybrid meeting without the hassle or added pressure of developing a team-building exercise yourself. Get it here →
---
Emotional Acting Challenge. This challenge is fun and will test your team's nonverbal communication skills! Each person is given an emotion on a piece of paper, and going in turns, they must facially express that emotion so their teammates can guess what it is. You can make this a little more difficult by giving them a short amount of time to guess or a series of emotions that they have to show.
Charades. Charades is the classic nonverbal game. To develop communication skills with different team members, you as the manager should split up teams. Be specific about who you want to be on teams with each other so that employees can build relationally and even strengthen communication skills they can learn from others.
Zen Counting. This game challenges intuition and encourages laughter (and maybe a little frustration!). Sitting in a circle, your team will have to count from 1 to 10 (or a higher number if you have enough people). Only one person can say a number at a time, but there is no specified order. Lean on body language and see if your team can set an unspoken pattern in how they'll get to 10!
You can also check out more team building activities to boost communication, morale, creativity, and productivity with your team!
Explore the best team communication tools
For an easy boost to your team communication, you can use an online tool to keep everyone communicating and in the know. There is a variety of software out there, so we suggest perusing through your options and figuring out what is best for your team and the kind of work that you'll do.
If your team travels, spends time out of the office, or often does work outside of normal office hours, consider choosing one that has a user-friendly phone application. Or if your team thrives on knowing how much of their time will be spent on each task, a tool with a time tracker for tasks would be helpful as well.
Whichever tool you choose, remember—be flexible! Many of the software listed below has a free trial period, so make the most of that time. If you realize that, after your team has learned a new system and gotten familiar with it, it's not a good fit for you, don't be afraid to switch to a different platform.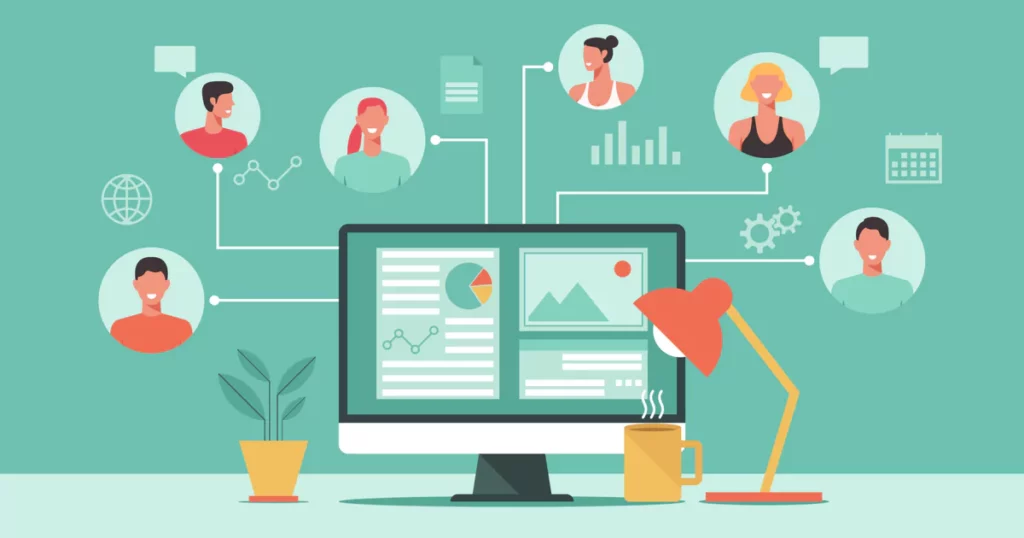 Some of the best tools that can improve your team communication are: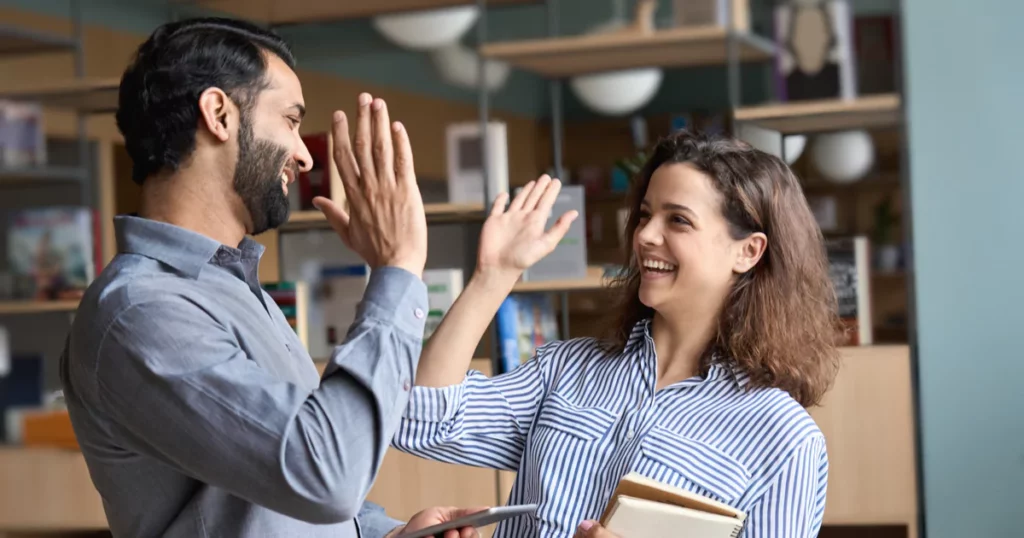 Get talking!
Effective team communication comes with all sorts of benefits for your team and organization as a whole. Even taking baby steps to improve your communication will help your employees in their work and will boost their employee engagement! As you start practicing good communication habits, wait and see how your employees develop into a productive and reliable team.