Playing team trivia online is a fantastic way for remote colleagues to develop skills that are vital to a successful team while having fun! In this article, we fill you in on how to play virtual trivia on teams, including how to plan and host your event. We also include a list of the best virtual trivia for teams so you can find the game that is best suited to your group's composition.
Studies show that playing trivia games online can induce a rush of dopamine, the neurotransmitter that sends feelings of joy to our brain. Studies also show that virtual team building improves communication skills, improves collaboration, and makes your team a happier one. Combine the mood-boosting effects of virtual team trivia with the benefits of virtual team building and you can't go wrong!
Table of Contents
How to plan virtual trivia for a work team
How to plan virtual trivia for a work team
To plan a virtual trivia game on a team there are a number of elements you need to address. If you have planned virtual group events before, you are ahead of the game. If not, the guide below will help you get started.
1. Schedule a date and time
The best time to play virtual team trivia is one that most members can attend. You can send a survey around with several choices of dates and time slots to see which is likely to draw most people. One bit of advice is to schedule your game during the workday. While team building can be really enjoyable, most employees prefer to spend their after-work time beyond the office. If your company holds office virtual happy hours, consider using that time to hold your team trivia event.
2. Invite your guests
Knowing in advance how many people will be attending your virtual team trivia helps you pick a game suitable for your group's size. Some trivia games online work best for small groups, while others lend themselves to larger groups. Send playful invites to entice invitees, indicate this will be a fun activity, and generate excitement for the event.
3. Select a format
There are multiple virtual team trivia game formats to choose from. You can go with an online game that generates questions, a live hosted online game with a professional host, or a do-it-yourself version.
Live-hosted online trivia
These games are wholly facilitated by an engaging and entertaining host who handles all the logistics from welcoming teams, providing instructions, and running several rounds of questions. Live-hosted trivia games are perhaps the best format for virtual team trivia to ensure that no one gets left out of the fun and that no one has to worry about making sure the event runs smoothly. Your professional host knows how to keep the game movie along and participants engaged!
Free online trivia software
Using one of the many free online trivia games for groups, such as Kahoot! Is the easiest and cheapest way to play virtual team trivia. Each software offers different features. Some focus on providing unique questions and diverse categories, while some software assists you with running the game by timing the rounds and keeping score.
Do-it-yourself (DIY)
In this format, you write the questions and host the event on one of the great free trivia software available online. We list some below! If you need some inspiration, you can find hundreds of quiz categories and questions from Mental Floss.
A major benefit of writing your own questions is that you can tailor them to fit your group members. Questions about the office or past group outings challenge everyone to think hard about the things they have in common. This turns what would otherwise be a fun game into a personalized virtual team building experience. The downside to organizing a DIY online team trivia game is that could take you hours to write the questions. Also, you will have to host the event yourself meaning you can't participate in the good times.
4. Choose a prize
While a fun time is rewarding in and of itself, awarding a prize to the winning team adds that extra competitive energy to make for an engaging event. Some popular prizes are gift cards, free lunch for the winning team, or even a day off from work!
---
Get Your Free Game
The 3-Minute Non-Cringey Ice Breaker for Your Next Meeting
A ready-set-go game to run at your next fully remote or hybrid meeting without the hassle or added pressure of developing a team-building exercise yourself. Get it here →
---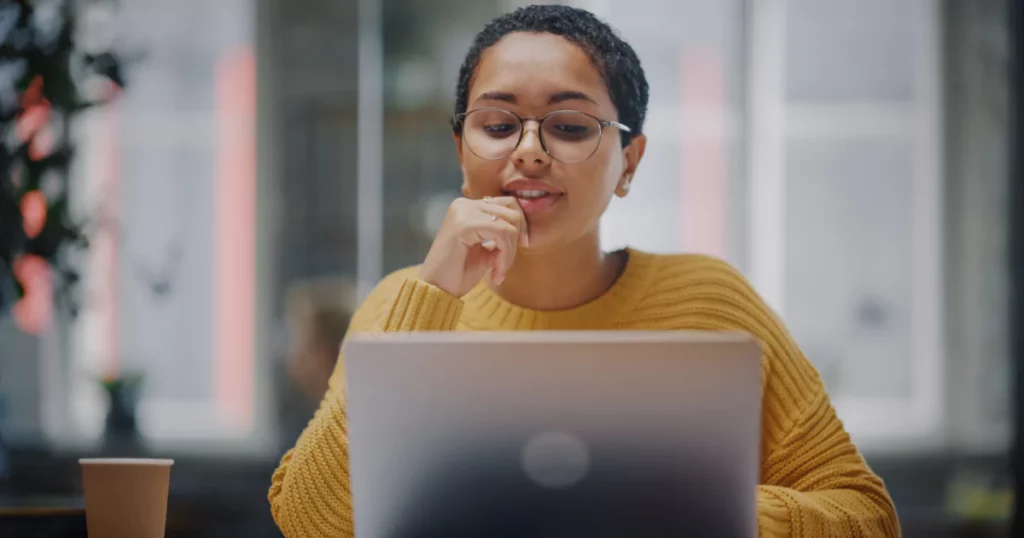 How do you set up a virtual trivia game?
When setting up a virtual trivia game, spend some time choosing your video conferencing platform. This is one of the most important components of hosting a successful virtual team trivia game. Keep in mind that some games can only be played on only one of those specific platforms or on their own software accessed through your web browser.
If you have the option to use various platforms, one consideration is what technology will the attendees have access to. Many virtual team trivia games can be played on a web browser or on platforms like Zoom, Microsoft Teams, Google Hangouts, and Skype. You will most likely want to pick a platform that doesn't require your guests to download the game onto their device. Also, making the experience easy for your guests is crucial to creating a fun stress-free game atmosphere.
Take into account the different capabilities of the various platforms. To reproduce as best as possible an in-person team trivia night, you will want a platform that allows teams to have private conversations as they contemplate the answers to questions. Therefore, platforms with breakout rooms or other ways for teams to converse without other people hearing, are preferred. For the most part, Zoom will be the platform of choice as it allows for a large number of players and has break out rooms for teams to contemplate answers privately.
How to host virtual trivia
1. Create your teams
You should do this in advance of your event to save time. For quick and easy team creation, try using a random team generator. If you want to turn your online trivia game into a virtual team building trivia activity, organize teams in ways that touch upon the benefits of team building. If you want to work on strengthening bonds among colleagues, you can create teams by department or project.
Alternatively, you could create teams out of people who wouldn't otherwise have the opportunity to interact at work. Improve communication skills by grouping team members based on personality traits! If you are not one for running the show, you can choose a game that features a live host.
2. Do a tech trial run
Once everyone has joined the game, do a trial run to make sure that everyone's audio and visual tools are working. Nothing would feel worse than having the right answer but not being able to be heard!
3. Welcome the group
Once everyone is present, give a hearty genuine welcome. If you are not using a live hosted virtual trivia game, be prepared to be the 'life of the party'. You've got to stay enthusiastic, animated, and entertaining!
4. Go over the rules
Explain how the game will work, the scoring system, how many rounds will be played, and how long each will be. You may want to include a small break time for players to grab more snacks or fill up their cups with the drink of choice!
5. Announce the prize
Don't forget to announce the prize! A little extra incentivizing can inject a lot of energy into your game.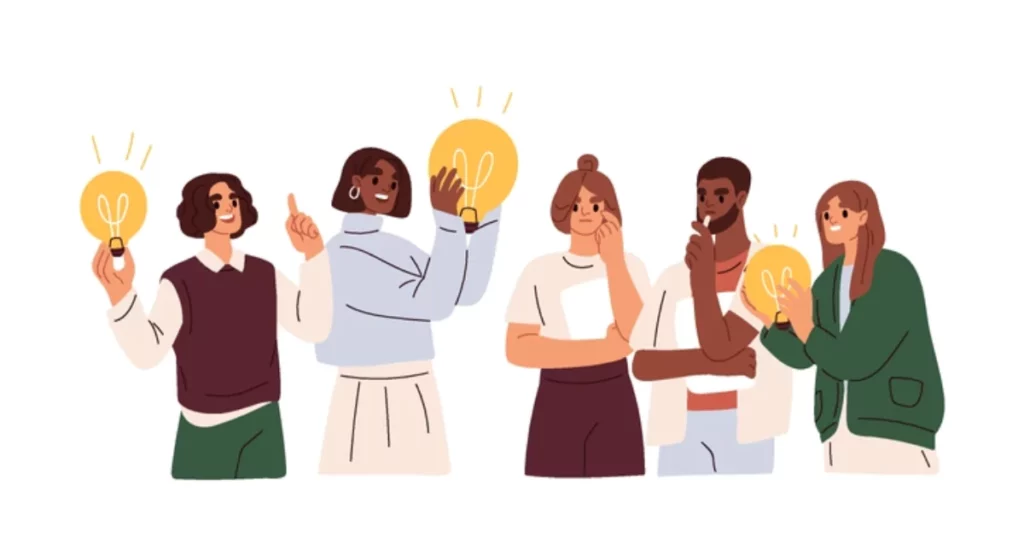 What are the best virtual trivia games?
1. Kahoot!
Kahoot! is one of the top free team trivia games that offers a productive virtual team building session in the guise of a game! Their unique platform makes it possible to customize the game to suit your group or you can simply play using their pre-written questions.
Kahoot also has a business version that incorporates many of the benefits of team building into a fun format. Play Kahoot at a full-scale company event or for a few minutes at the start of your weekly team meeting. Either way, after a quick round or several rounds with your team, your employees will be energized and feel good about their team's cohesion!
2. Virtual Escape Rooms
Though not trivia-based, a lot of knowledge and ingenuity is required of teams playing a virtual escape room. You can play from the office or home over Zoom. You and your team will be playing in an actual escape room! With a live host, and a game guide serving as your eyes and ears, this is surely one of the most unique virtual games your team can enjoy together. Find virtual escape room options here.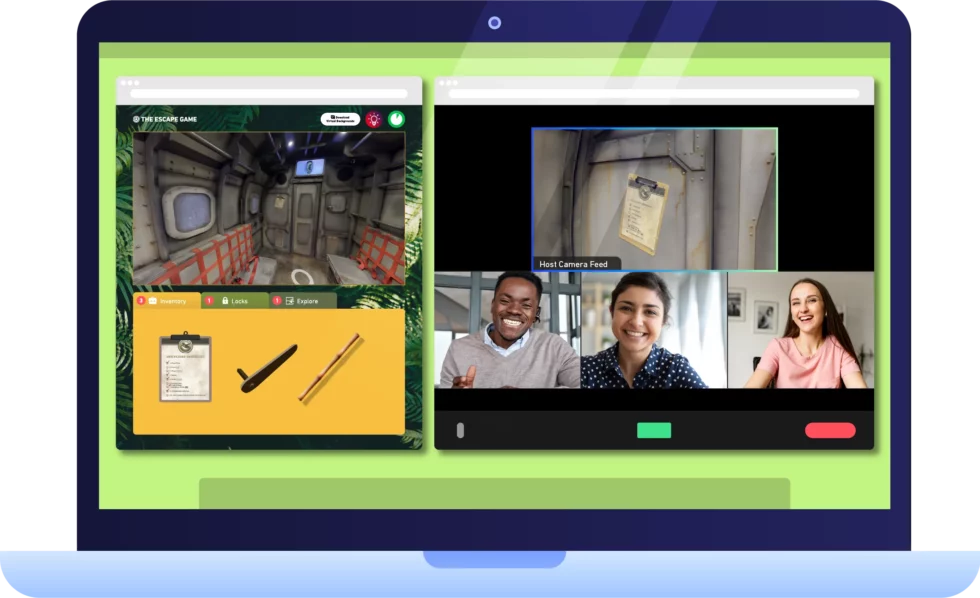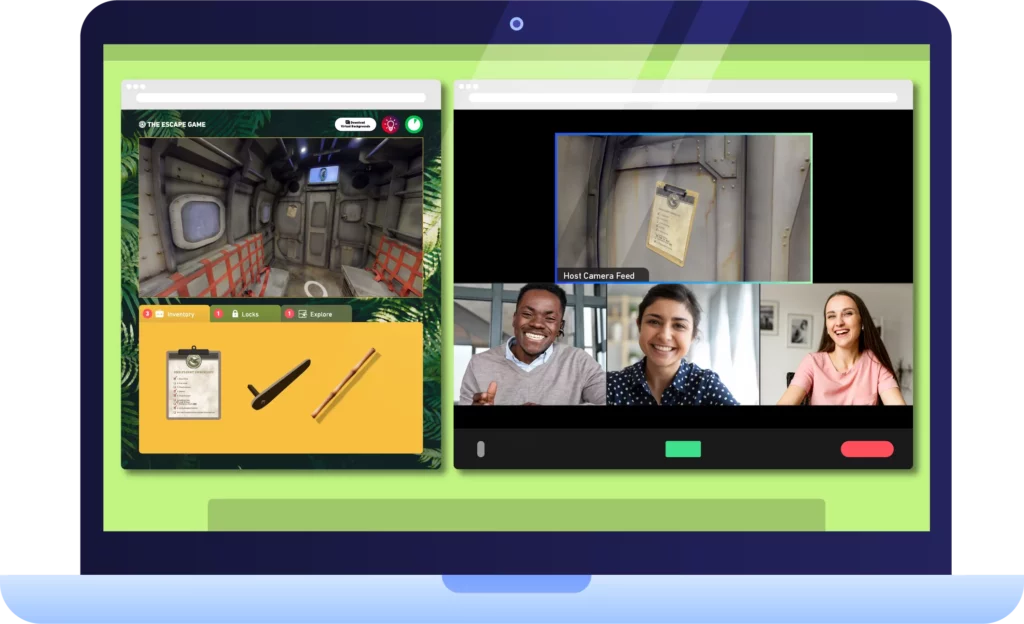 3. Crowdpurr
Crowdpurr is a live online trivia game created specifically for teams on mobile devices. With easy set-up, customizable gameplay, and a real-time leaderboard, this is a great option for teams who love trivia and are ready for a fun time together! It's free for groups of up to 20 participants.
4. GameApart
GameApart makes trivia with large teams a breeze. Its platform is very user-friendly. First, team members onto a video call. Then, each person selects the game the team would like to play and uses a QR code to connect. From there, teams can play trivia games, as well as word games, and Apples to Apples-style games!
5. Bar None Games
Bar None Games has one of the best online trivia games for Zoom. They are led by an entertaining host who takes your group through a series of trivia rounds. Your group is split into small teams which fosters collaboration. One nice feature is that your group can stay on the Zoom call after the trivia is done and spend some casual time together.
6. Virtual Game Night
This game has two virtual trivia game options: 'Classic Trivia' and for an exhilarating pace, 'Beat the Clock trivia'. If your teams want to branch out beyond trivia games, Virtual Game Night has hundreds of other online games. The online fun never has to stop!
7. LivingFacts
If your team loves American history, LivingFacts is a must-play! Your team can test their general knowledge of the American flag, different branches of government, former presidents, and iconic historical figures.
8. Cranium
Cranium combines trivia, Pictionary, charades, sculpting, and word puzzles into one hilarious game. This is a fantastic choice for large groups because the game highlights various strengths and interests on a team.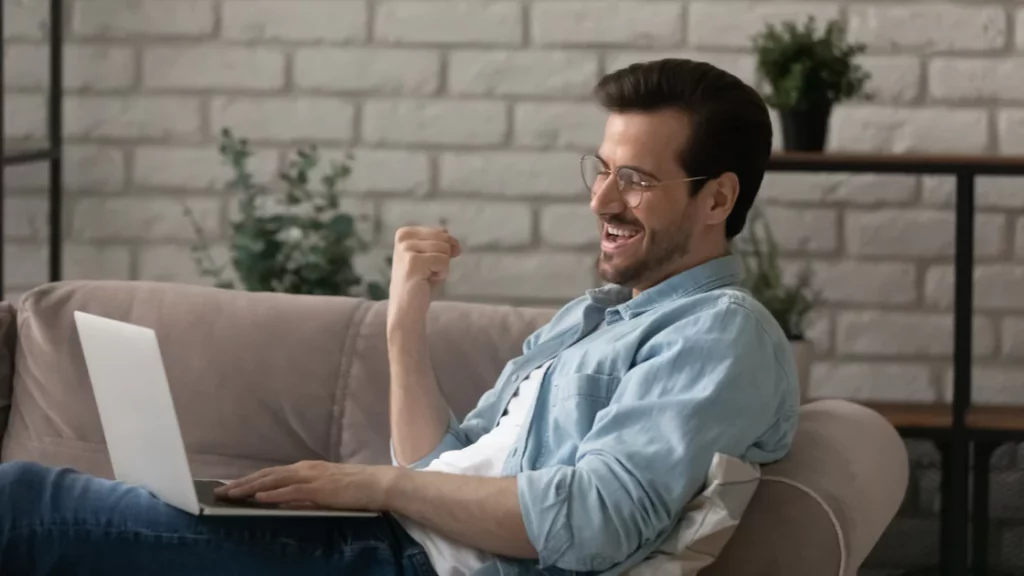 9. Popcorn Trivia
Film buffs, this is the game for you! Popcorn Trivia questions focus on movies and film. Team members can download the app and then play together over Zoom. There are thousands of questions within the app with new ones added every week so your team likely won't run out of film facts to quiz each other on!
10. Linkee
Linkee is a game that features three clues on each card. Your job is to figure out the one thing that links all four clues together. Here's a simple example: If the clues are Spring, Summer, Fall, Winter, the link would be Seasons!
11. Sporcle
Playing a virtual trivia game quiz with an actual host is an excellent option for teams that want to have fun without worrying about the logistics of an event. Sporcle is one of the most popular hosted virtual trivia games out there. Once you have booked a date and time slot you'll receive a link for a Zoom meeting where you and your team will meet. An engaging host will lead the fun as you are challenged to answer questions on such topics as History, Movies, Music, Science, Sports, Television, Literature, and much more!
12. TriviaHub
TriviaHub offers virtual and hybrid trivia events that are fully hosted and last between 60-90 minutes. First, your group is organized into teams, and then a TriviaHub "quiz master" guides you through three rounds of questions. You can customize your game and choose the themes and even offer prizes.
13. Random Trivia Generator
Sometimes asking a trivia question at the beginning of a team meeting can be a great ice breaker! A free Random Trivia Generator can supply you with a question from a wide variety of topics like arts, history, science, and more. The game is played by having one person be the host who pulls up the game and then shares their screen with the group. This person or the "host" can split the group into teams in advance or just before the game. Random Trivia Generator is free, fun, and easy!
14. Trivia Murder Party
Trivia Murder Party from Jackbox Games can be played easily with teams over video conferencing platforms like Zoom or Google Hangouts. The game combines the challenge of answering tough and sometimes creepy questions with the thrill of stopping a 'murderer' dead in his or her tracks. This is an unusual – and unusually fun – team game!
15. You Don't Know Jack
Also from Jackbox Games, You Don't Know Jack has a fun format where players compete to not just answer questions correctly – but quickly! Each round has a time limit so teams score points by getting answers right quickly. To play this game with groups, one person downloads the game and uses screen share with other players on their web browsers.
16. Who Runs The World?
Who Runs The World? Is a virtual trivia team game that highlights the amazing accomplishments of women throughout history! It's perfect to play during Women's History Month every March. This is a live-hosted online game that will lead your group through four rounds of Women's History trivia. Teams consist of five people and you can either choose your teams or use the game's randomized team generator. Spice the game up by awarding prizes, like a set of "Famous Women in History" magnets or a Ruth Bader Ginsberg "Notorious R.B.G." T-shirt! If you are wondering how to host a virtual trivia night fundraiser, this game is ideal if your organization promotes women's causes!
17. Who Wants to Be a Millionaire?
This popular televised game from the late'90s gave individual contestants the chance of a lifetime – to win a million dollars by answering a series of increasingly harder questions. When stumped for an answer contestants could use "lifelines" to answer questions. They could 'phone a friend' or poll the audience to whittle down the answer choices.
The virtual version of Who Wants to Be a Millionaire? can be set up with teams of 4-6 members. Just share the link with your group in a group chat room and get down to the fun part! Be sure to award a prize, though it need not be as expensive as the game name would suggest!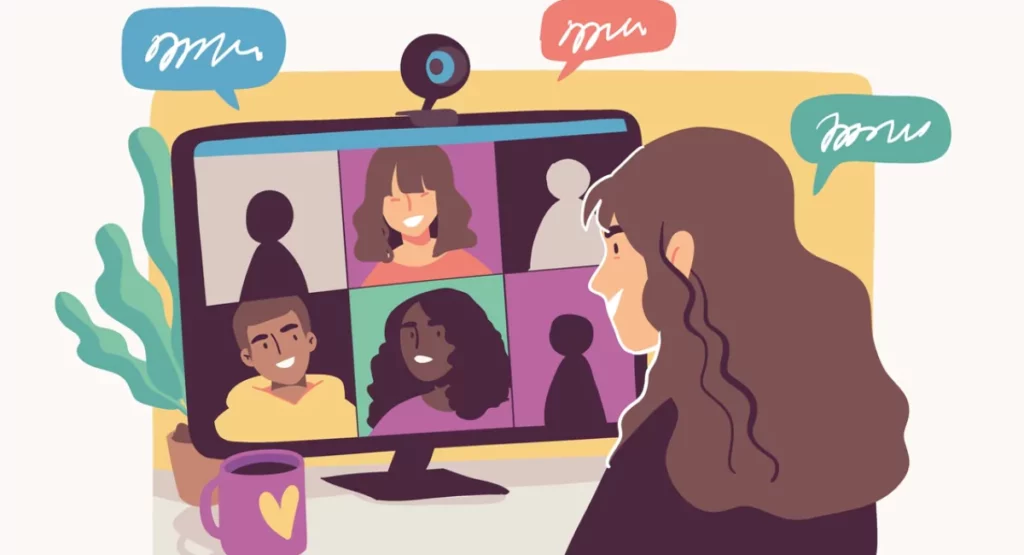 18. Virtual Coworker Feud
Pit teams against each other by playing a virtual version of this classic TV game show. Virtual Coworker Feud tasks teams to work together to guess answers and submit survey results to earn points for their team! This game can be played with between 4 – 40 people and uses Zoom so this might be a good selection for one of your larger virtual events.
19. Water Cooler Trivia
When you are unable to find a time in common with all of your group, Water Cooler Trivia is a good alternative. Every week, on the same day and time, each member of your group will receive via email an identical trivia quiz. Most groups choose to have the quiz sent on Monday mornings to start the week off with a bit of fun! Everyone in the group will get the same quiz, and we email the group results and your individual scorecard the next day.
20. The Feud
Similar to Virtual Coworker Feud above, The Feud is a team trivia competition, but has the capability to be played by hundreds of participants at the same time! Perfect for your next virtual company-wide retreat!
21. TriviaMaker
TriviaMaker allows you to customize trivia games or select a pre-made option. This game is perfect if you want to tailor the questions to your company or colleagues. For example, ask the group "When was our company founded?" You can use lots of platforms, like Microsoft Teams, Google Meet, Skype, or Zoom. As long as you can share your screen with the participants, you are good to go!
22. Virtual Scavenger Hunts
Playing a virtual scavenger hunt is an awesome way to bring your remote team together for some playtime with a challenge. Museum scavenger hunts come with the added bonus of virtually taking your team around the world as they search top museums for treasures!
23. Other Free and Quick Virtual Games
If you find that your teams are having a blast playing virtual trivia together, you can find a bunch of fun, free, and quick ideas from this list of 47+ Virtual Team-Building Activities & Online Games.
Final Thoughts
Playing virtual trivia games is one of the best ways to get remote team members to connect in a fun and positive way. Working together to find answers improves collaboration and communication. Pitting teams against each other promotes some healthy competition. Spending enjoyable time together boosts office morale and makes for happier and more productive teams. So is playing a virtual trivia game good for your company? Survey says: YES!