Including team building activities as part of your non-negotiable monthly routine can help to create a sense of cohesion within your team, which in return can alleviate stress, improve your team's engagement, and develop a higher sense of camaraderie. All these things help to create a stronger and more connected team, which will drastically improve employee retention and performance!
If you want to experience unimaginable changes in the way that your team interacts, works, and connects with each other, and you're based in Columbus (or willing to travel here), then check out the 23 best team building activities in Columbus. Each of these activities is designed to push your team outside their comfort zone and help them to relax, connect and communicate better.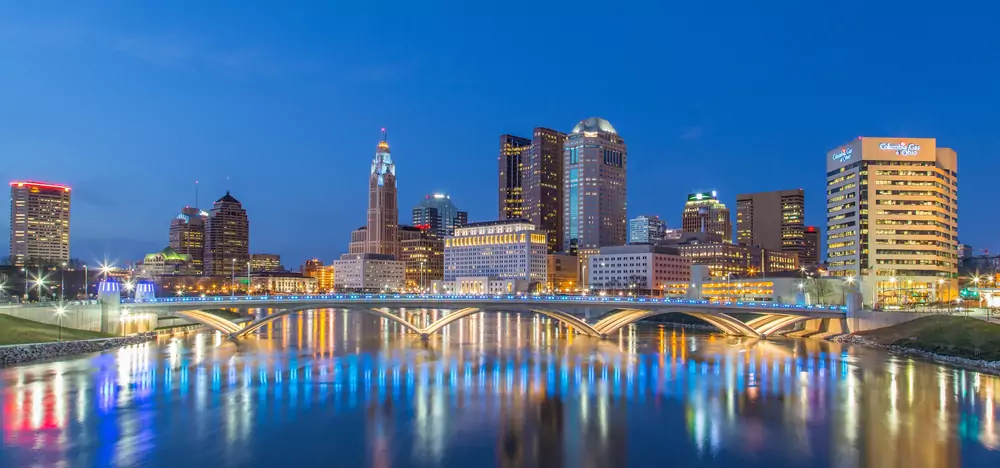 Table Of Contents
23 Team Building Activities in Columbus
What To See On Your Team Building Trip To Columbus
23 Team Building Activities in Columbus
1. Test your Problem-Solving with an Escape Game
Escape rooms are one of the best team building activities that you and your team can play together. They encourage healthy communication, boost morale, and promote teamwork and problem-solving skills.
The Escape Game Columbus has six 60-minute escape room themes for your team to explore. You can break out of prison, explore the depths of the ocean, carry out the ultimate museum heist, combat an international crisis at a spice market, get immersed in an exciting gold rush, or rush to complete your school work before the end of term! Accompanied by experienced game experts, your team will solve clues and riddles and work together to escape the room in time.
If this sounds like a fantastic team building activity, but your team is fully or partially remote, the Escape Game also offers virtual escape rooms! In these games, a virtual guide explores the room with a camera on their head as your team gives them instructions to solve the clues and break out of the room in time!
2. Plan An Event With Team Building Hub
Team Building Hub has a team of experts that specialize in planning and organizing engaging and effective team building events for workplace teams. The experts at the team building hub take care of the entire event, from customizing it to match your team's specific goals, strengths, and weaknesses, to executing and hosting it.
You can do an in-person team building event in Columbus, Ohio. Or, if your team is remote, you can do a virtual event. To organize, contact Team Building Hub, where you will be connected to an event planner who will manage all the logistics of your event. It's a fantastic, stress-free way to arrange a team building activity in Columbus.
3. Introduce Friendly Competition with a Go Karting Tournament
Go karting is a Columbus Ohio team building activity that is guaranteed to test your teams mental and physical strength, as well as helping them to communicate better with each other and build deepen their bonds and connections.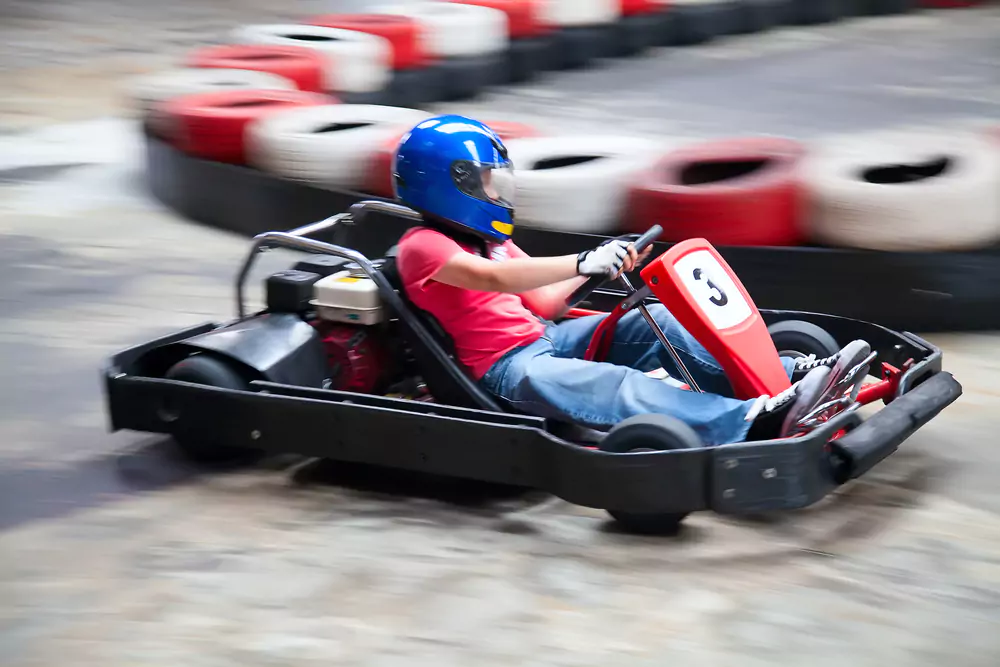 At Buckeye Raceway indoor karting in Columbus, your team can experience a rush like never before as they reach speeds of up to 45mph and compete against each other to be crowned track winners!
4. Reach New Heights with a Columbus Zipline Tour
Columbus has acres of beautiful forested landscapes, and the best way to explore these is to glide above them on a Zipline! At Zipzone outdoor adventures in the heart of Columbus, your team can soar above the trees and complete a heart-raising tree obstacle course. This is a fantastic team building activity to push your team outside their comfort zone and force them to support each other and work together.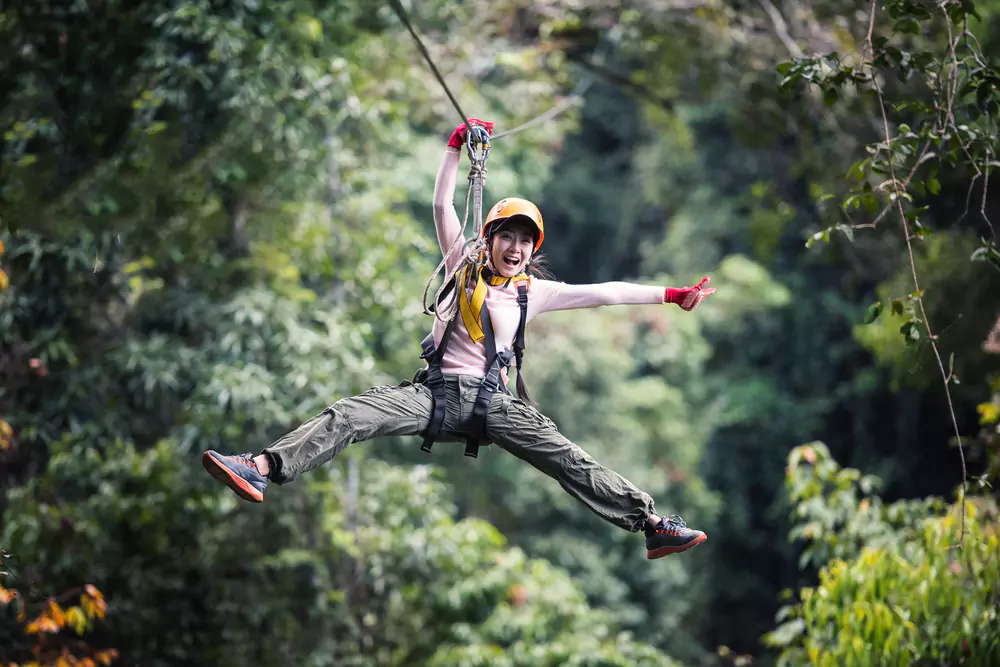 5. Discover the Spooky Side of Columbus with a Ghost Tour
Not suitable for the faint hearted, a ghost tour is an excellent way to explore Columbus' unknown, exciting and mysterious side.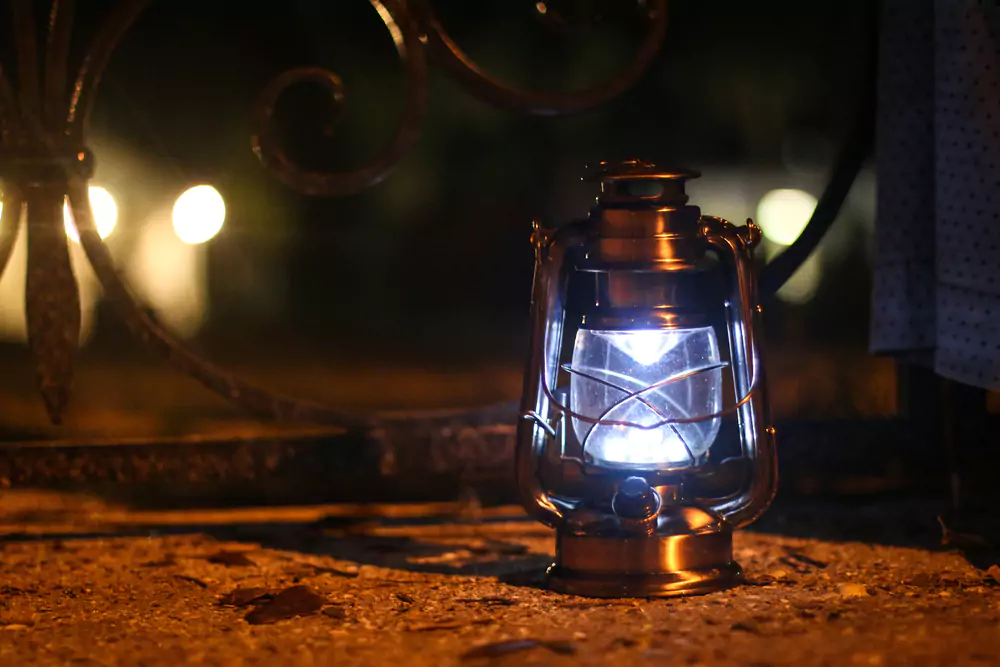 For $25 per person, your team can take a stroll through the city and explore what unearthly things lurk in Columbus's dark corners. With Columbus Ghost tours, your team will uncover all the secrets of Columbus's most haunted and spooky buildings.
6. Whip Up a Tastebud Sensation with Cozymeal Columbus
Food is the key to most people's hearts. It is a labor of love and, as a result, encourages positive relationships, bonding, and trust.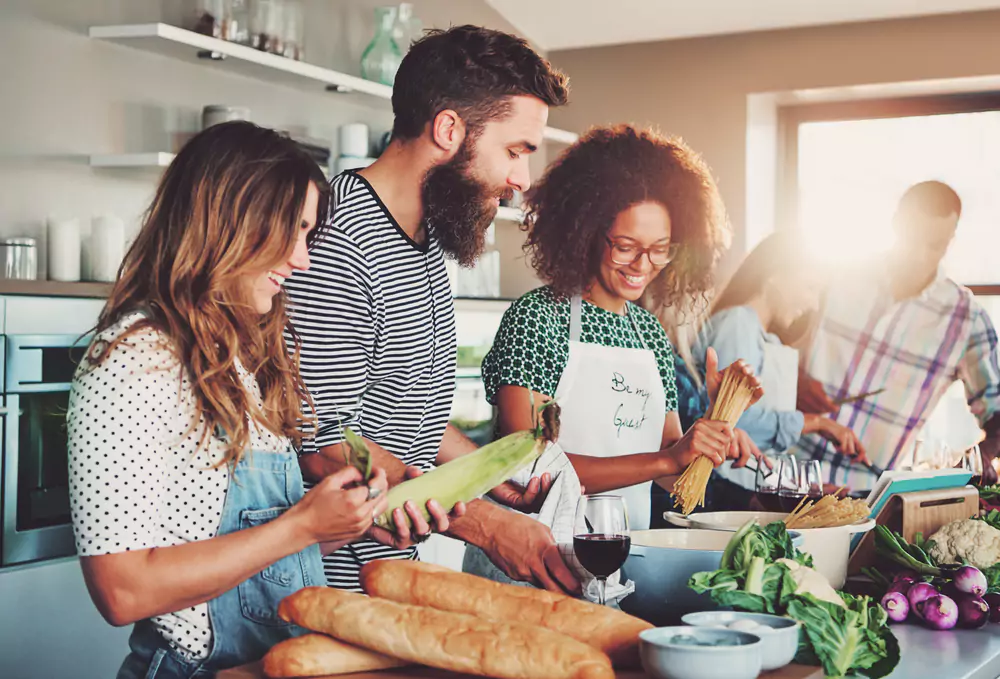 Cozymeal Columbus offers a range of cooking classes, including a festive Latin feast, a classic brunch spread, Sushi rolls, and classic homemade pizza. Cooking class pricing starts at $75 per person and there are numerous dates to choose from for your event. Some chefs will travel to your team, while others require you to meet at their Columbus location.
So whether you fancy working together to create a seriously tasty sushi platter or want to perfect your cinnamon roll technique, this cooking team building Columbus activity will get your team hungry for success!
7. Volunteer at a FoodBank
Volunteering is an excellent team building activity because it allows your team to give back to the community together, which lifts their spirits and encourages them to bond.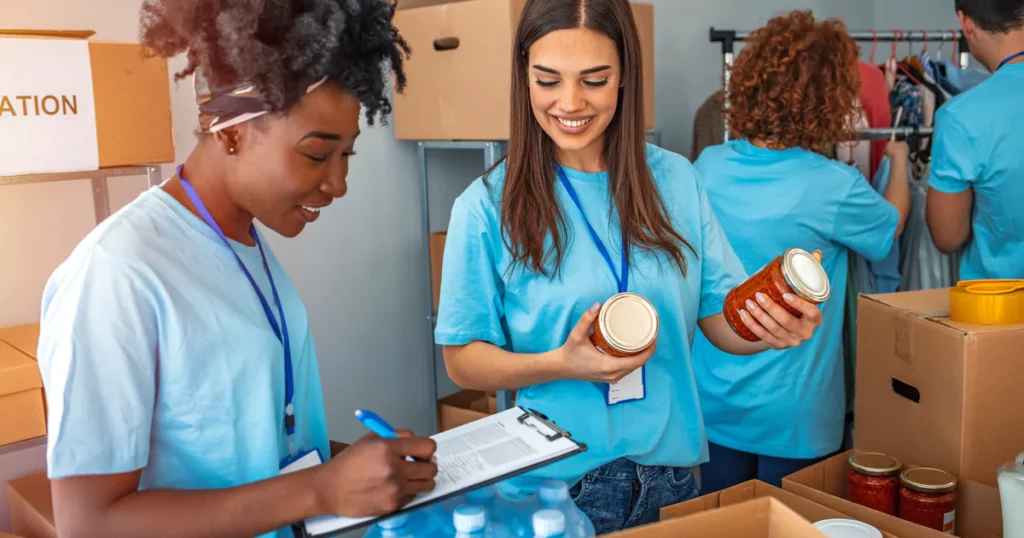 In Ohio, 1 in 8 people faces hunger. The Mid-Ohio FoodBank distributes 60,933,830 meals a year to people struggling with poverty and hunger, and they could use the help of your team. You can volunteer by giving food and supplies to the FoodBank, or by helping them to pack and distribute the food to families across Ohio.
8. Create a Scavenger Hunt Around Columbus
Columbus is a big city with lots to explore. As a result, a team building Columbus Ohio scavenger hunt is a great activity to play with your team because there are plenty of things to see and explore. Your team can use their problem-solving and teamwork skills to hunt for these landmarks.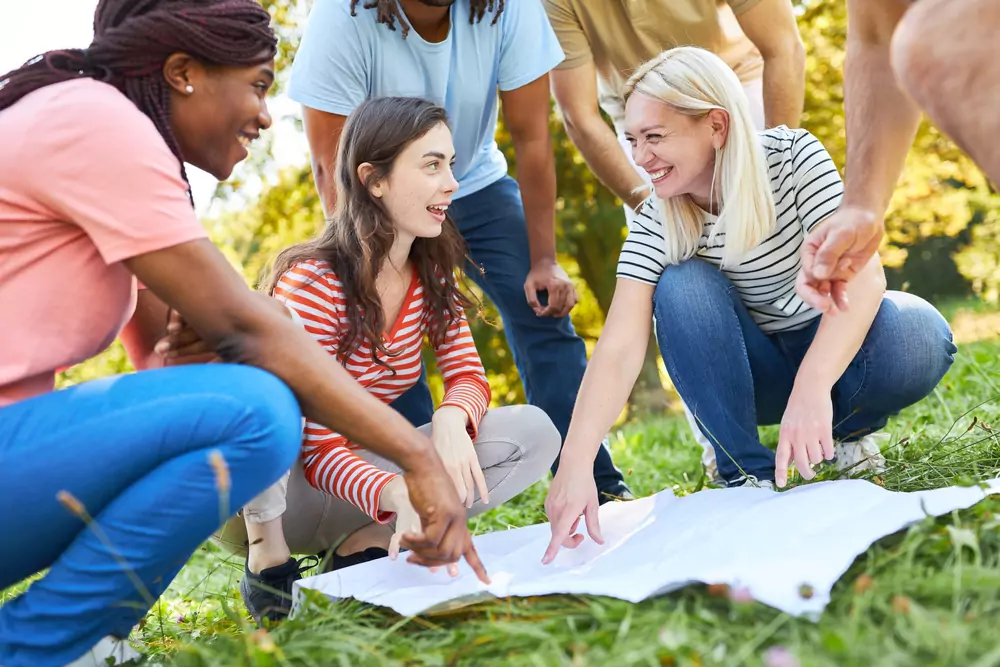 To play, create a list of landmarks and other significant places in Columbus that you want your team to find within a time limit. Then, separate your group into smaller teams and send them on a wild scavenger hunt around the city to find these objects, ensuring that they take a photo with each one! The first team to take photos with all the correct objects is crowned the winner.
Examples of Columbus landmarks and monuments to find:
Ohio Statehouse
Thurber House
Columbus Museum of Art
Shrum Mound
Franklin Park Conservatory
9. Let your Senses Come Alive with Dinner in the Dark
If you're looking for one of the most unforgettable team building events in Columbus Ohio, then you should consider combining fine dining, inspiring music, and a team building challenge and taking your team to eat dinner in the dark!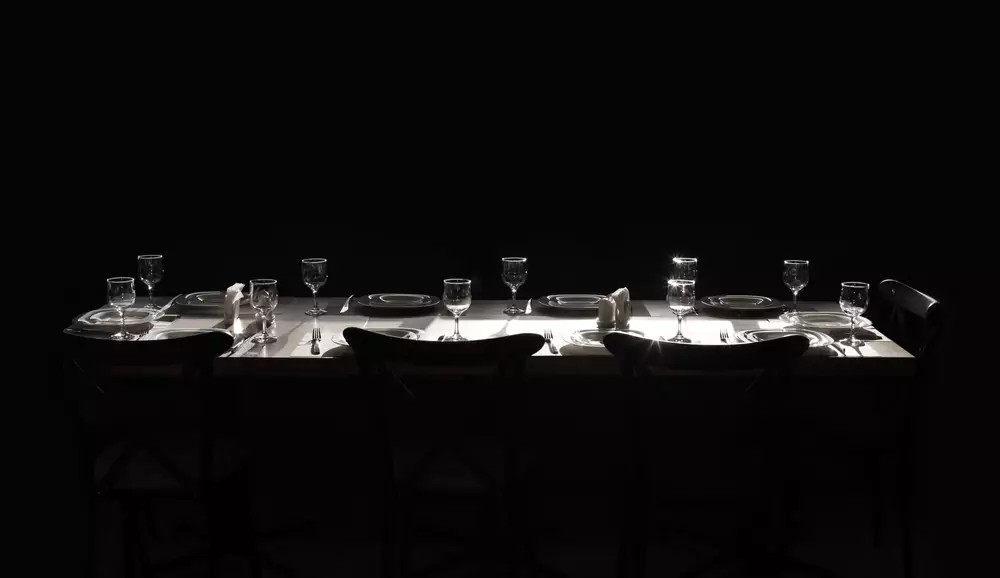 With events starting at $50 per person, at Dinner in the Dark Blinded Dinner Challenge, your team will be blindfolded for the duration of a three-course meal that they will enjoy together. It's a great Columbus Ohio team building activity to push your team outside their comfort zone and to let their senses come alive!
10. Play a Virtual Game Show
A virtual game show is an excellent team building activity to encourage your group to work together as a cohesive team whilst competing against each other to be crowned the winning team!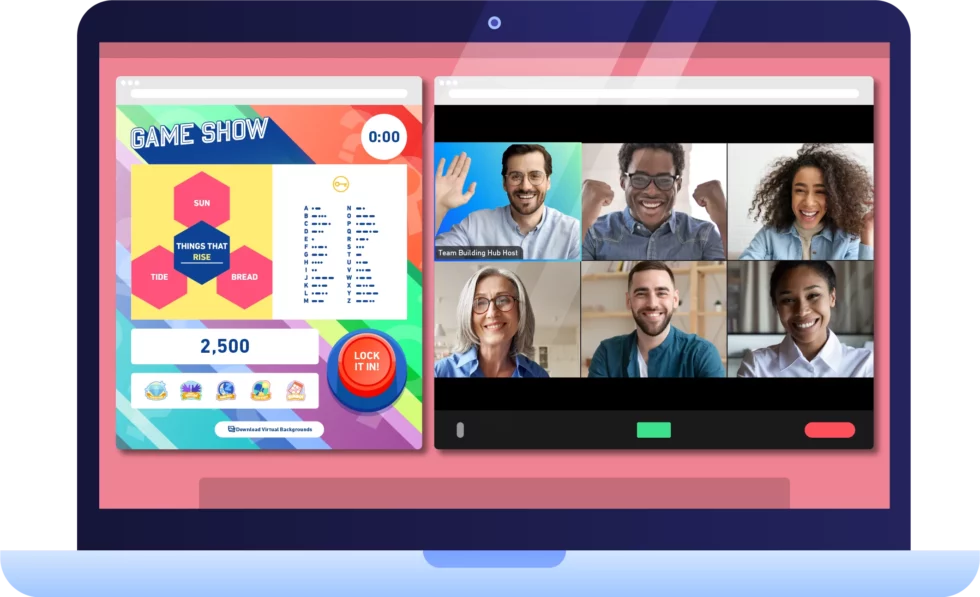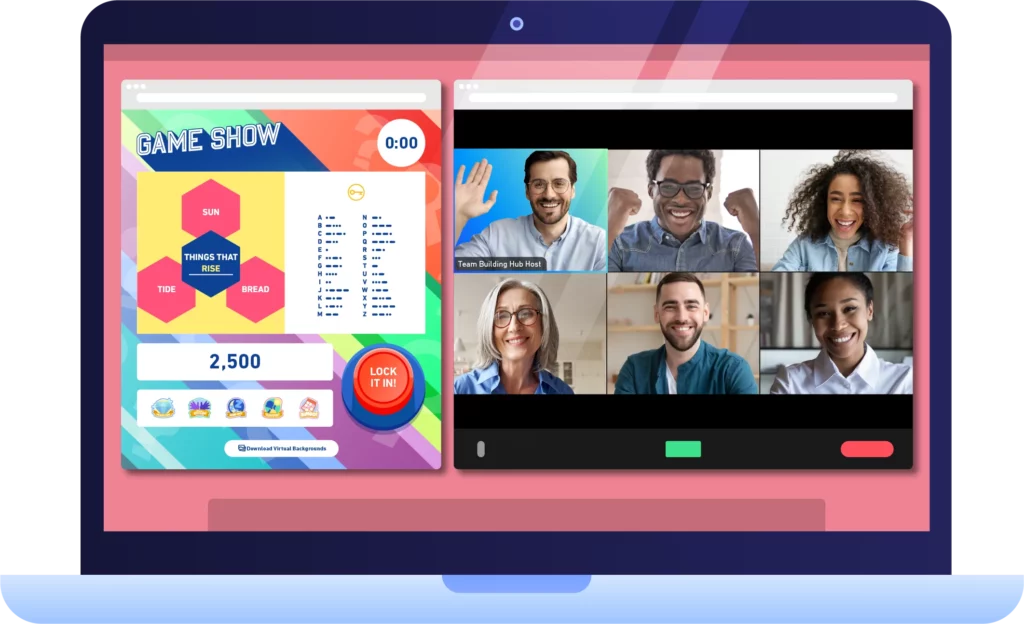 Designed by team building experts, the Team Building Hubs online game show will provide your team with five rounds of fast-paced fun. Hosted on Zoom by an experienced games host, your team will work in smaller teams to answer questions and win points. You can even pick a theme for the show to make it more exciting and engaging.
11. Wheelchairs in Motion
Wheelchairs in Motion isn't just one of the most exciting team building activities in Columbus, Ohio. It's a charity event that strengthens the relationship of your team and allows them to give back to the community.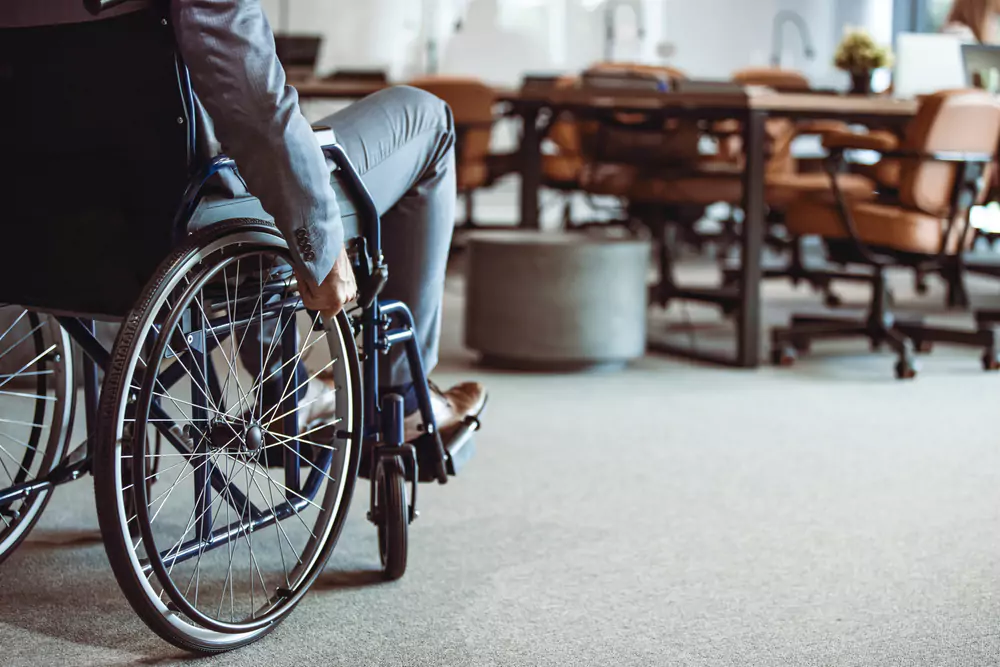 Your team will work together to build a wheelchair, which will encourage them to use their problem-solving skills whilst working together. After, this wheelchair will be gifted to veterans and others in the community with mobility issues who can't afford to buy a wheelchair themselves. It's a fantastic opportunity for your team to make a real difference to the lives of others whilst working on their team building skills.
12. Unleash Some Creativity with a Studio 614 Painting Party
Available 7 days a week at any hour of the day, Studio 614 can accommodate around 30 guests and will provide your team with the perfect way to unleash their creativity and express themselves.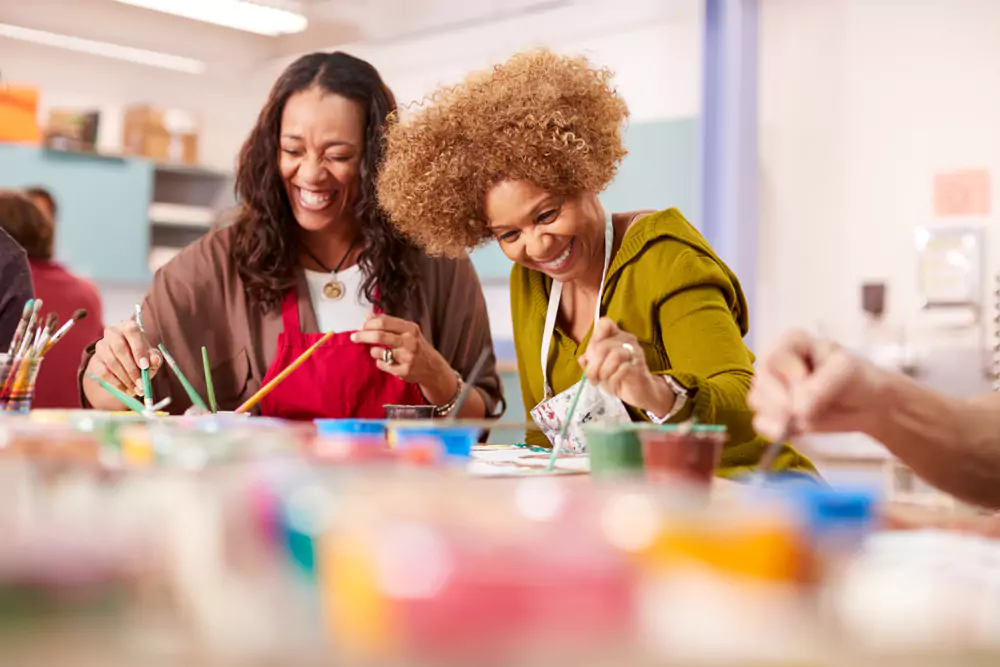 With classes ranging from painting your pet art classes to soap and candle making classes, there is something for everyone. Pricing starts at $39 per person, and you can bring your own food and drinks to turn this into a real Columbus team building party!
13. Have a Human Foosball Tournament
Human Foosball requires an incredible amount of teamwork, coordination, and understanding. At SportsOhio your team will move around a football pitch in a similar fashion to the tabletop version. You can play Foosball tournaments, where teams will play each other in a knockout championship. This is the perfect activity for developing creativity, your team members' capacity to work together, and to get your team to leave feeling refreshed, reconnected, and rebooted.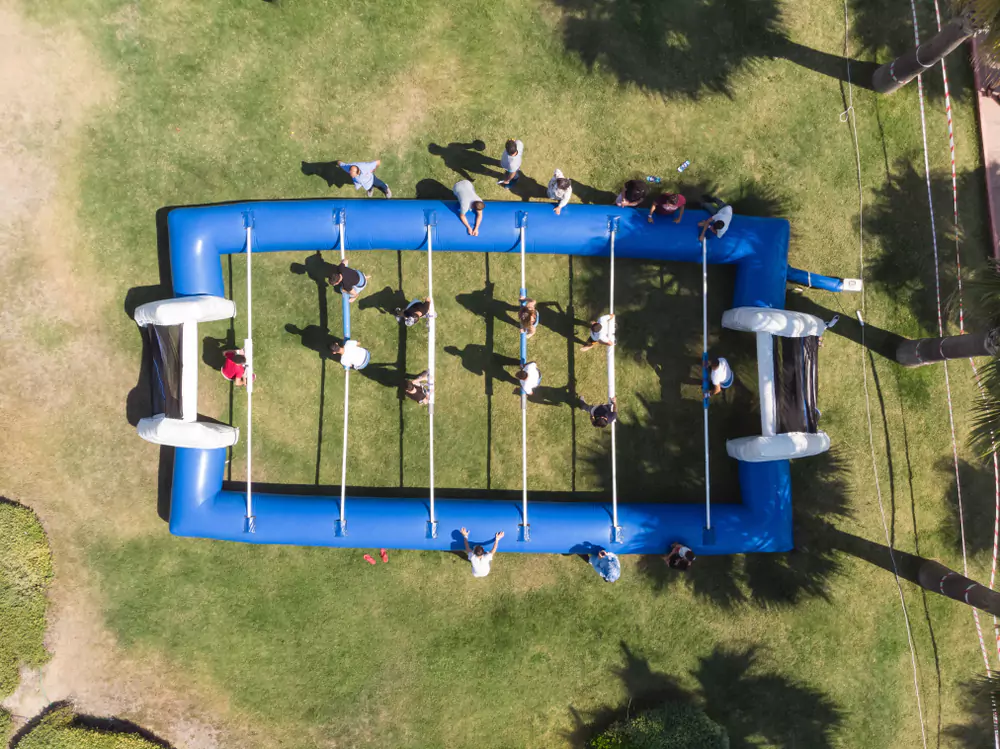 14. Create A Relaxed Atmosphere with Bowling at Ten Pin Alley
Relaxing and unwinding at a bowling alley creates a low-pressured, engaging, and positive environment that will encourage team members to build strong interpersonal relationships. It's an environment with a relaxed atmosphere, which means that team members can focus on getting to know each other and having fun.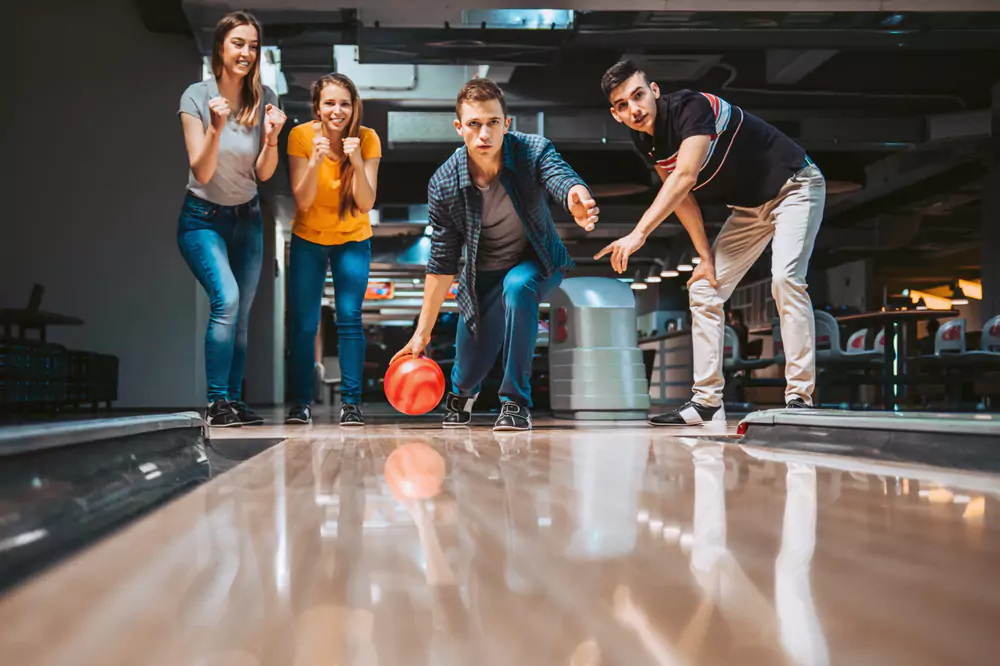 Ten Pin Alley has live music, live trivia, and laser tag, as well as bowling, making it the perfect place to host a Columbus team building event.
15. Go on an Axe Throwing Adventure
There is no better way to get the adrenaline pumping, work on your coordination, and release some pent up frustration than by throwing an axe at a piece of wood.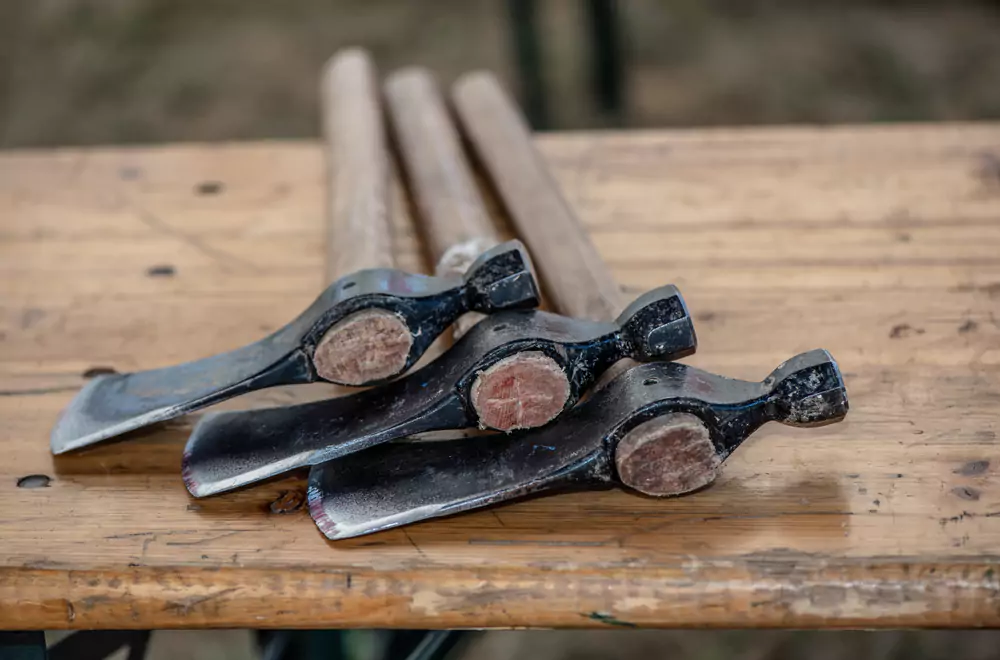 Suitable for groups of up to 144 people, your team can share laughs together as they overcome something challenging at Dueling Axes. Watch as your team competes against each other in some friendly competition to be crowned the King or Queen of axe throwing!
16. Explore the City with a Segway
Columbus has many charming sites to see. A great way to see them all in a short period of time is to join a segway tour! From $59 per person, your team can take a trip along the Scioto river, the short north arts district, the vibrant Arena District, and the historic downtown with SegAway tours.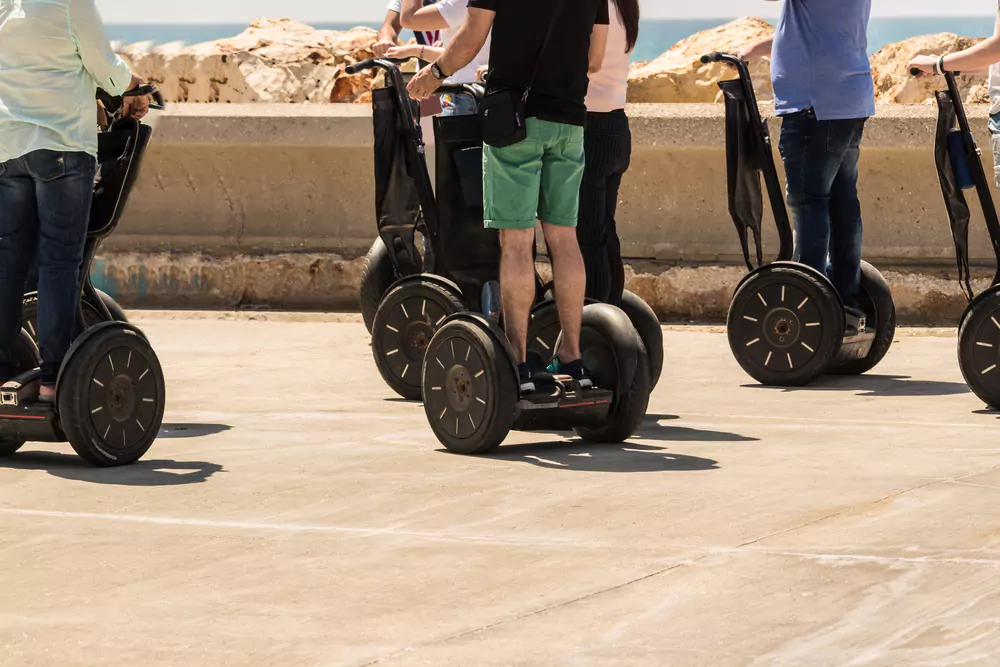 Whizzing around a city as a team is a fantastic way to help your team connect with each other!
17. Play a Mystery Game Online
Created by a team of experts, the Team Building Hubs online mystery game has been designed by team building experts to create a sense of friendly competition, as well as to promote problem-solving, teamwork, and decision-making.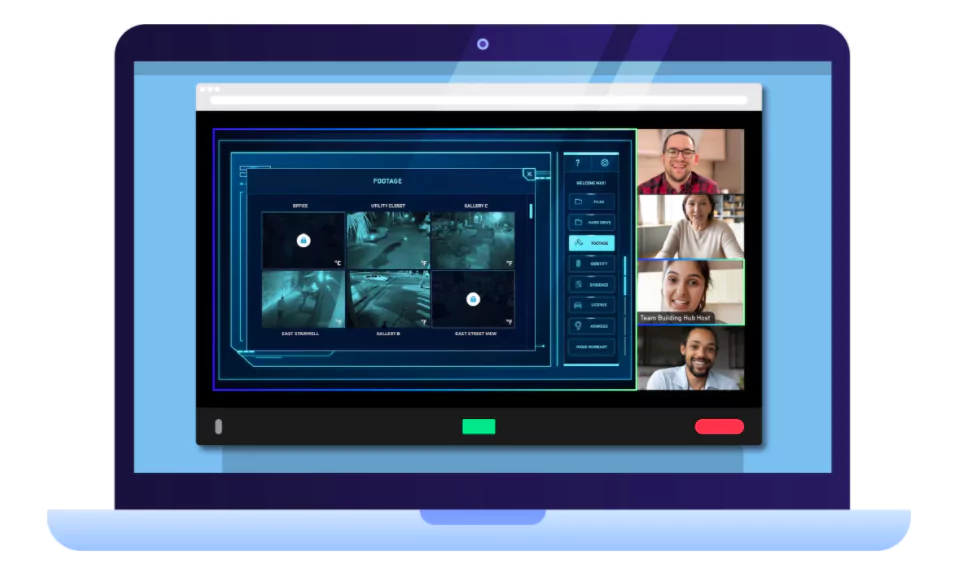 Suitable for teams between 15 to 1,000 members and taking around 90 minutes to complete, your team will explore surveillance videos, and websites, and work through riddles and clues to solve the mystery before any other team!
18. Explore with a Pedal Wagon Tour
Seating up to 15 people, a Pedal Wagon tour is a great way to explore and experience Columbus. On a human pedal powered cruise, your team can explore the city in a totally unique way. They can take a look around the northern part of the city, explore Columbus' many bars, or even play trivia while working their legs! It's the perfect way to encourage your team to work together whilst having fun!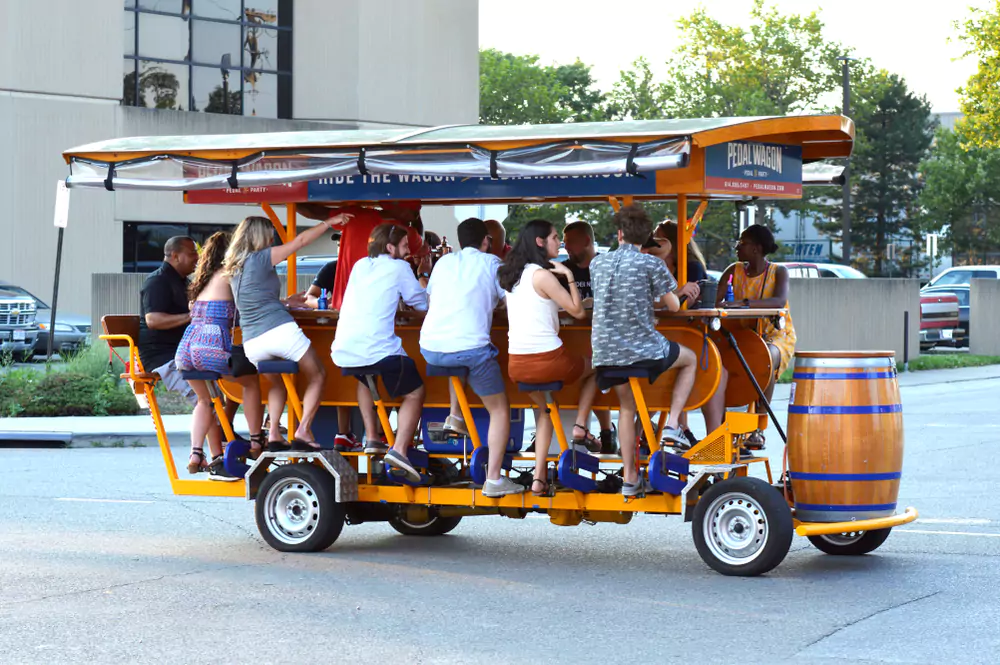 19. Host a Dinner Party with the Kitchen Dinner Party
The Kitchen offers one of the best team building events in Columbus Ohio. The Kitchen has two versatile event spaces which you can use to host your team building event. Set up with professional staff, your team will create a collaborative meal that they will all enjoy together.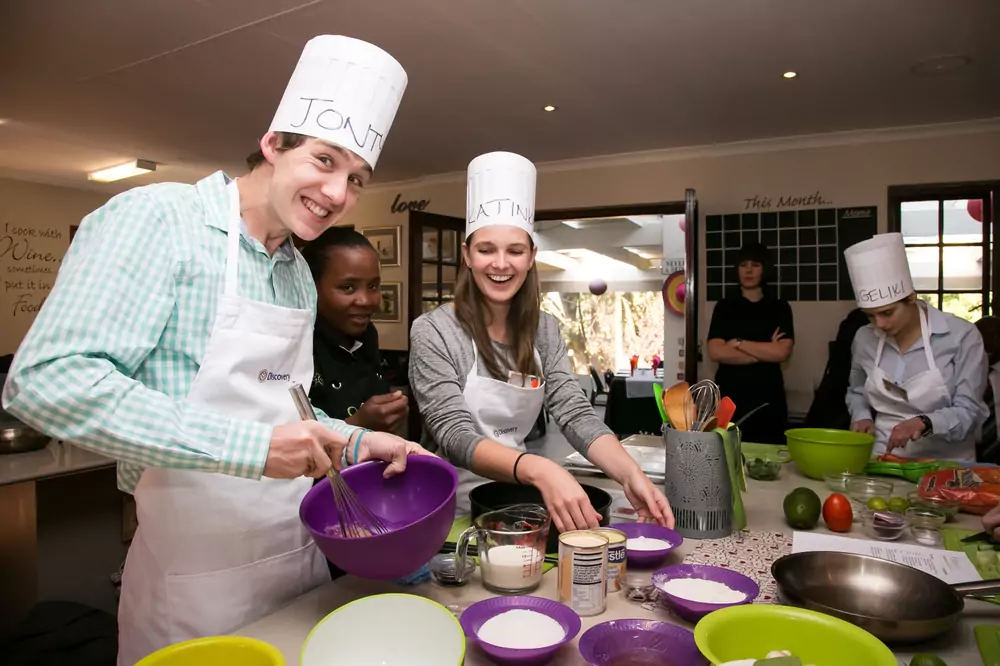 Priced per person, The Kitchen has an easy-to-plan meeting package, which includes energizing menus, all-day coffee & tea bar, and more amenities to inspire your planning! Cooking together will help your team to think outside the box, communicate and work together.
20. Take a Group Wellness Class at the Fitness Loft
A group wellness class is an excellent way to inspire your staff, help them relax, and help them to focus on building trust and relationships with each other.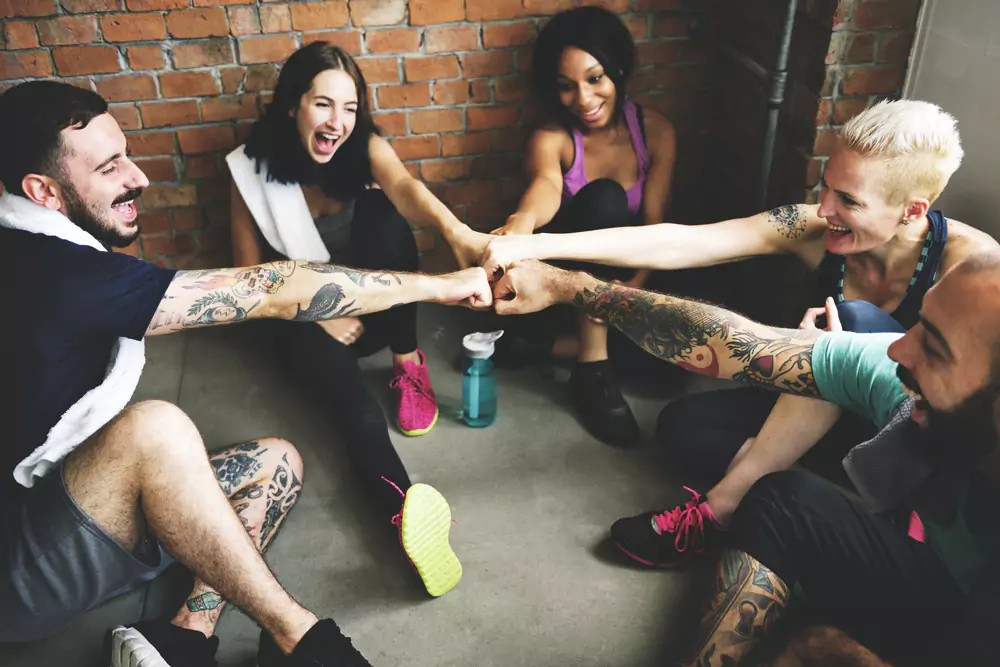 At the Fitness Loft Columbus, you can treat your team to a fitness or wellness class. With intensely motivating instructors and a wide variety of classes, you can get stuck in and bring some flexibility and mindfulness back to the office!
21. Go on a Mystery Bus
The TeamBonding mystery bus will transport you and your team to some of Columbus's weirdest and most wonderful destinations! Sat on a bus with the windows blacked out, your team will have no idea where their next stop is! Your team can experience the thrill and excitement of discovering new places together in this low-stress physical activity!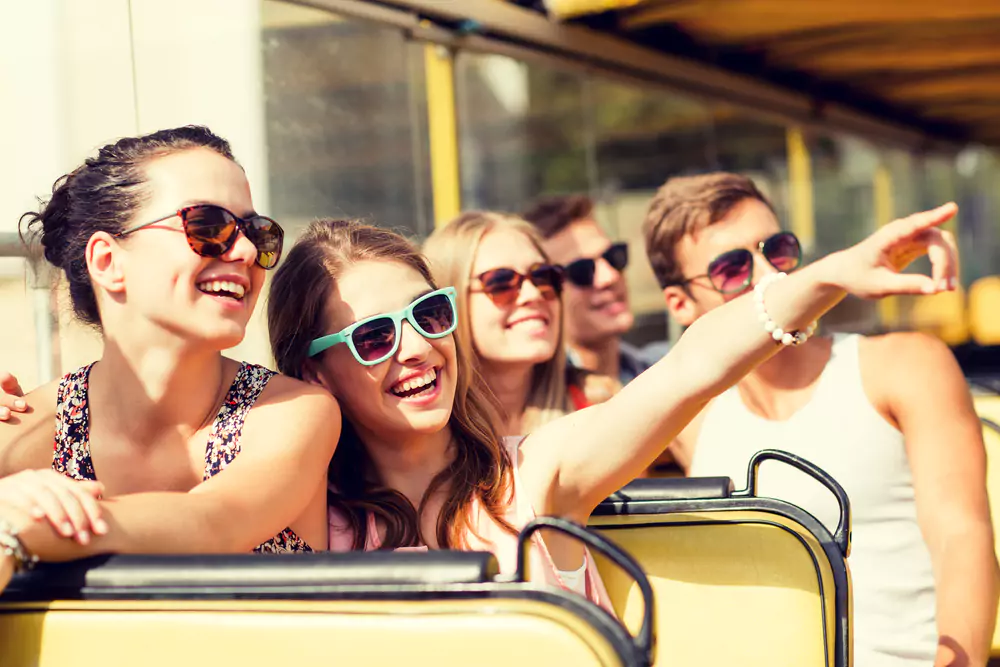 22. Take a Visit to the Leaders Insitute
The Leaders Institute in Columbus has experienced team building experts on board to help you create the perfect team building event in Columbus for your team.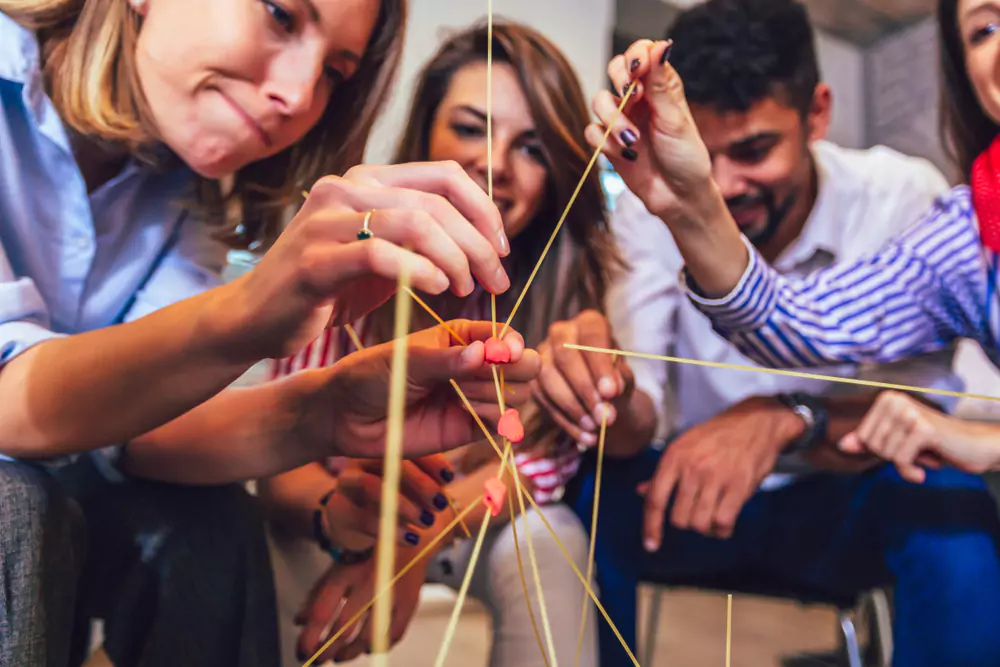 You'll have plenty of activities to choose from, including a team bike build, a game of camaraderie quest, or to compete in 'the ace race'. You can find out more about each of these Columbus team building activities on their website.
23. Find Some Green Space for a Team Sports Day
Exercise releases a feel-good chemical called endorphins. These endorphins allow us to feel energized, positive, and better connected. As a result, a fantastic team building Columbus activity is to get your team involved in a friendly sports day!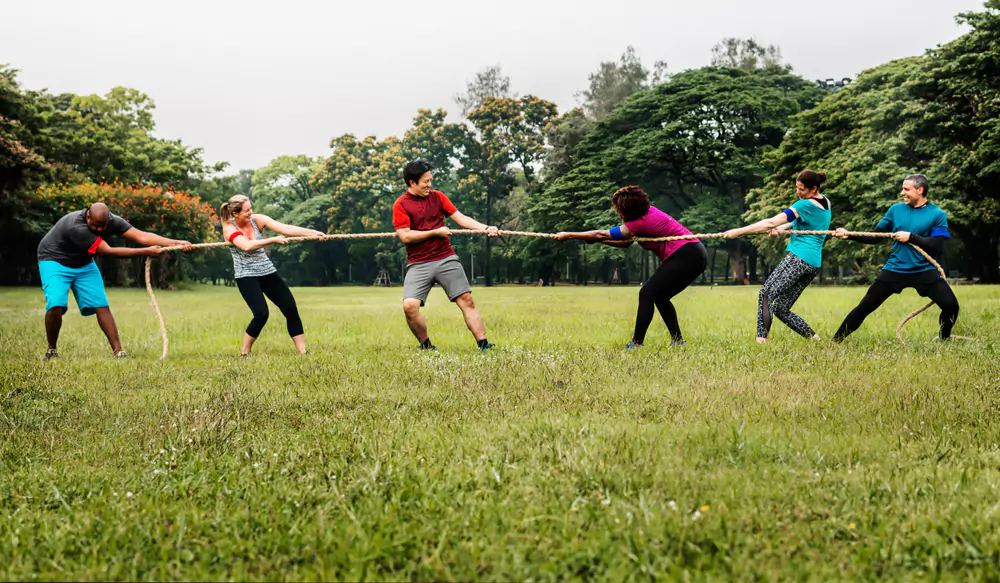 Find a green space that is large enough for some exciting games. You can then set up a tug of war, relay race, egg and spoon race, or sack race. Watch as your team immerse themselves in friendly competition, works together, and leaves feeling elated.
What To See On Your Team Building Trip To Columbus
Famous for its diverse range of cultures, arts and sports there is so much more to do in Columbus than just team building activities. Whether you are visiting Columbus for a corporate team building retreat, or whether you're based here, you will have plenty of things to do outside the typical team building activities listed above.
Importantly, exploring together outside of corporate team building gives your team the chance to unwind and get to know each other outside of work and 'forced' team building activities. It reminds us that our colleagues are normal people, just like us!
If you want to explore Columbus outside of your team building activities, here are our 6 must-see places!
1. Franklin Park Conservatory and Botanical Gardens
With 88 acres of landscaped gardens, there is something beautiful to see all year round here. From gorgeous, budding flowers in the summer to lush winter foliage, whatever season you and your team should decide to visit, you'll find something to explore. You can easily waste a whole morning at the Columbus botanical gardens, mooching around the ponds and gardens, followed by a relaxing trip to the cafe and gift shop after!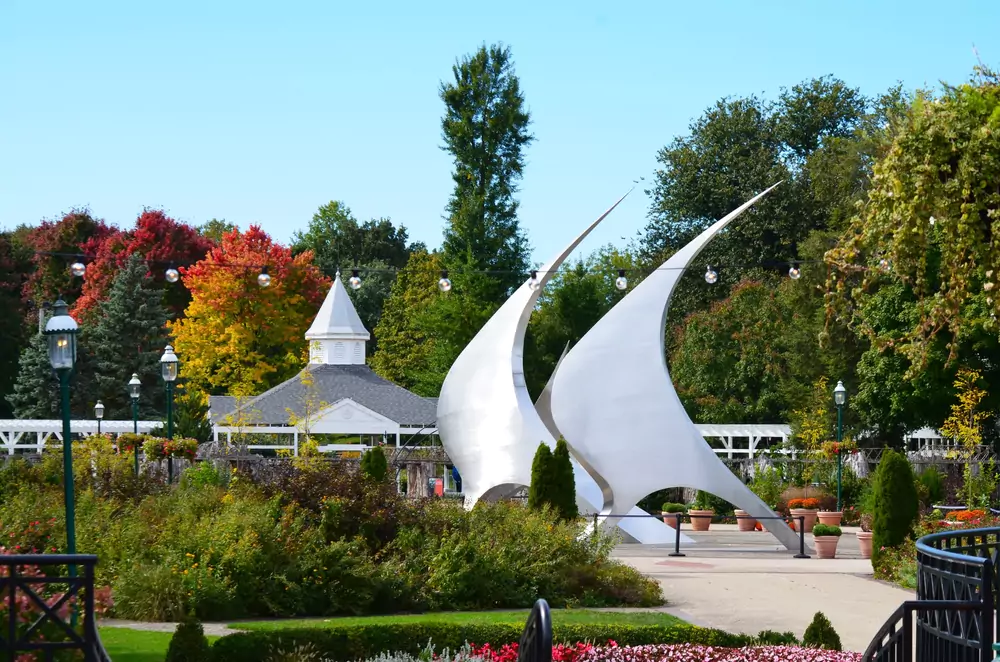 2. Explore Easton Town Center
Easton town center is an outdoor shopping complex with a unique twist! It has been constructed to look like an early American town in the mid-20th century. There are fountains, fronted shops, old-fashioned cinemas, and diners to explore. With this extraordinary experience, you can take a step back in time.
3. Visit the Center of Science and Industry
This incredibly popular facility is full of interactive exhibits and shows that are designed to inspire everyone, from little children to older adults! Exhibits are changed regularly so there is always something new, interesting, and up-to-date to see. Once you've finished exploring, you can relax and unwind and the coffee shop.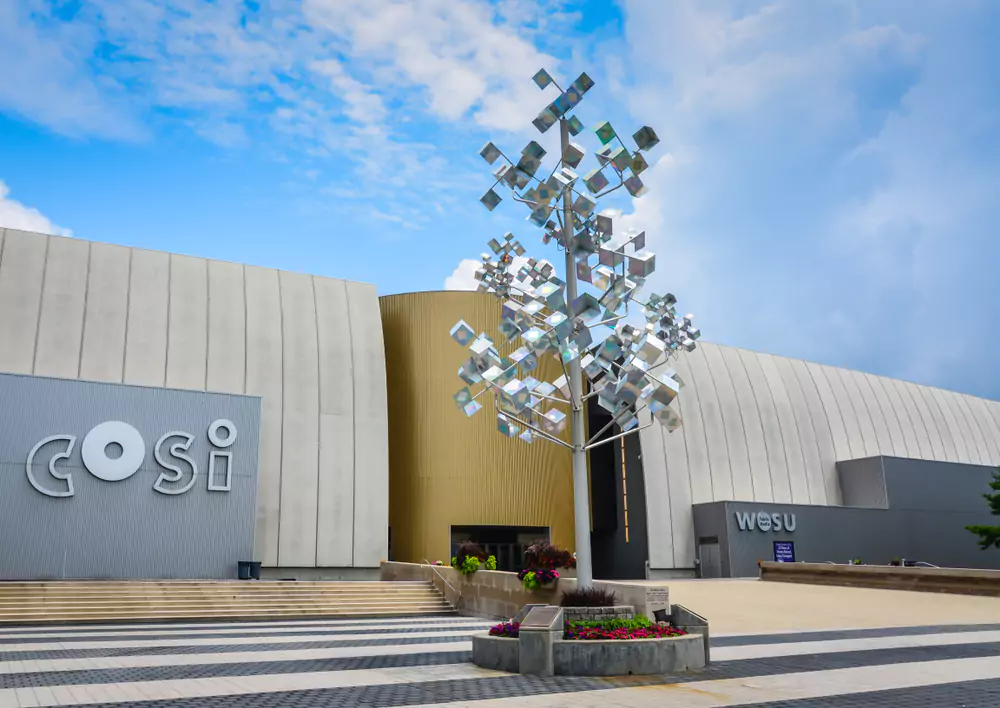 4. Wander Around the German Village
The 'German Village' gained its name because a large number of German immigrants moved here in the 19th century and brought a special piece of Germany with them! Added to the National Register of Historic places in 1974, the German Village draws an abundance of visitors who want to get a taste of something European! Spend an evening here and explore its famous Sausage Hause, Katz's Deli, and other traditional German eateries.
5. Get a Taste of Local Produce at the North Market Farmer's Market
The North Market Farmer's Market is one of the largest, and one of the oldest, farmer's markets in central Ohio. Open from 8am on Saturday mornings, your team can explore plenty of fresh produce from local farmers. You can get your hands on locally sourced vegetables, plants, flowers, honey, and aromatic herbs. There are also plenty of places for you to eat and drink local foods.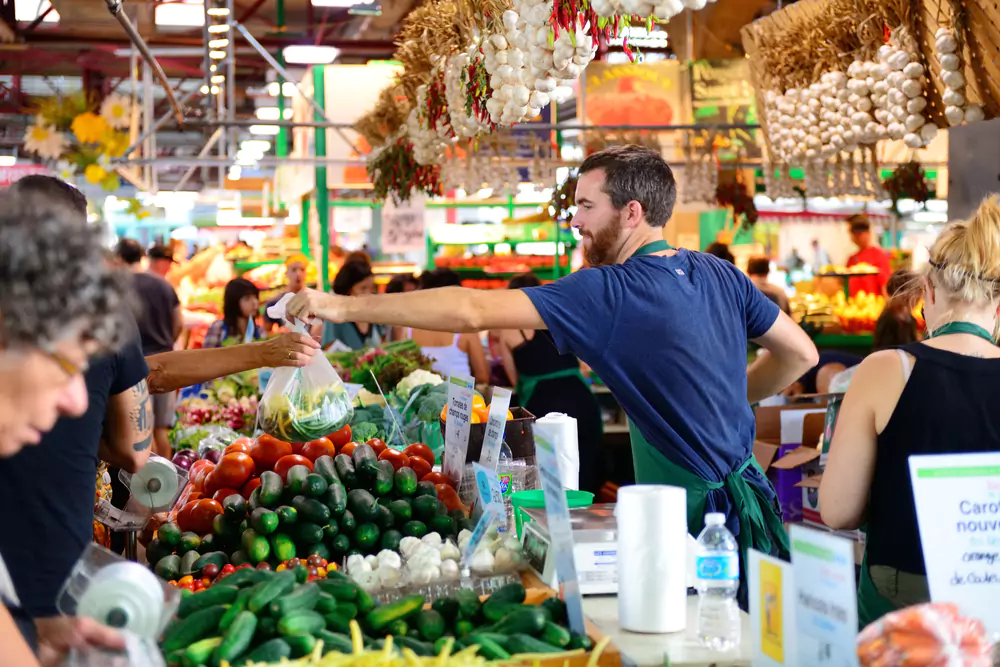 6. Watch a Performance at Ohio Theatre
Built in 1928, this theatre was saved from demolition and was modernized in the 1980s. With its early 20th-century decor, Ohio Theatre in Columbus is a truly phenomenal place to catch your favorite show. At Ohio Theatre, you can see anything from popular Broadway series to opera, ballet, and nativities!
Start Your Team Building in Columbus Today!
Columbus team building activities great one of the best ways to improve communication, trust, productivity, and morale within your team. As your team either relaxes in each other's company or pushes themselves outside their comfort zone, they will develop more empathy and understanding of each other, which ultimately leads to a better connection and a stronger team.
If you want to create an unstoppable team, don't wait any longer to start planning the perfect Columbus team building activities! Get in touch with Team Building Hub and let us help you plan the perfect team building event in Columbus, Ohio!