At some point, most teams go through a slump. If you've noticed your team members are less engaged and could use a boost in morale or camaraderie, this might be a good time to look into team building activities in Honolulu! Team building activities can serve as your secret weapon to re-energizing your team.
Honolulu is a gold mine — there are tons of fun ways to team build near this area on the beautiful island of Oahu. Spoiler alert – a lot of them include spending time together as a team outdoors or near water and enjoying all this island has to offer!
We've done the groundwork to find 21 fantastic options for team building in Honolulu. We've included ideas for every kind of team dynamic. Keep reading to learn more!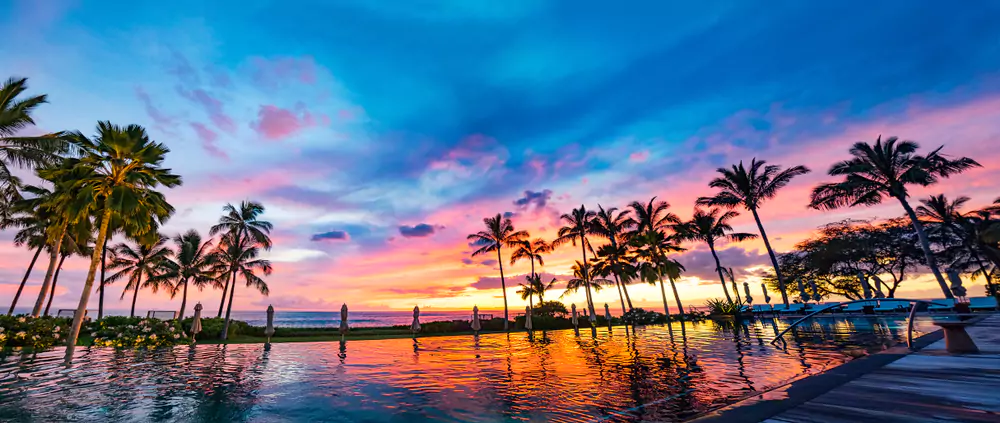 Table Of Contents
21 Awesome Team Building Activities in Honolulu
What To See On Your Team Building Trip To Honolulu
21 Awesome Team Building Activities in Honolulu
1. Visit The Escape Game in Honolulu
Once you try an escape room, it's difficult to imagine a better team-building activity! Escape rooms offer a way to engage your team as they collaborate and communicate to solve problems. Located at Ala Moana, the Escape Game in Honolulu is a surefire way to create unexpected "wow" moments for the full team. As they say, you might escape, but you'll definitely have fun!
The Honolulu location features six unique escape themes, all with different levels of difficulty. Each game includes multiple rooms and is extremely immersive. Play one or play them all, but either way, this is one of the most effective team-building exercises.
After a few hours of fun, head over to Mama Pho or Goma Tei nearby to grab a meal with the team.
2. Plan An Event with Team Building Hub
Honolulu has a lot going on for teams to get into, but if you're hoping for a completely custom experience, Team Building Hub specializes in building engaging experiences that are fun for the whole team! Based on insights from industry experts, Team Building Hub can design and host in-person and virtual experiences — they'll support hybrid teams, too!
Here's how it works. Fill out a quick form with as many details as you know. Within one day, you'll hear from one of their professional event planners.
Once you share a bit about what you're looking for, your event planner will take the reins and build a dynamic experience, perfectly suited for your team!
3. Hike to the Manoa Falls
If you're looking to do an outdoor team-building activity, look no further than this! Cascading 150 feet down, Manoa Falls is a stunning waterfall tucked away on the island of Oahu — and a must-see while in Honolulu. This is the perfect hike for teams who want to be outdoors together. Moderately challenging and 1.7 miles out and back, this trail is beautiful to visit and hike year-round. You and your team will traverse a lush Hawaiian tropical rainforest and finish at the falls. While swimming is not allowed, the views and experience easily justify taking the trek.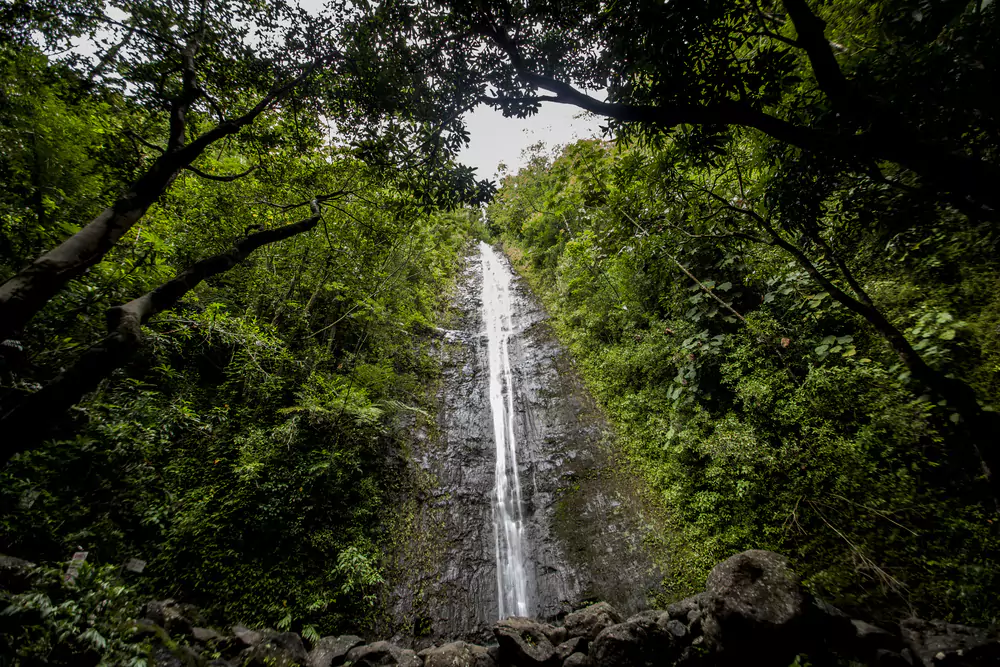 As you and your team are walking along and snapping photos of the natural scenery, keep a couple of ice breakers handy to encourage conversation, build camaraderie, and create opportunities to get to know one another better.
4. Explore the Honolulu Zoo
Zoos are fantastic places to take the team. With plenty to see, discuss and snap photos of, you'll make a ton of memories while having a blast. Located between the slopes of Diamond Head and Waikiki, the Honolulu Zoo is the perfect venue for a team-building event. There, you'll find black rhinos, African spurred thighed tortoises, Burmese pythons, Asian elephants, giraffes, and black-handed spider monkeys — to name a few!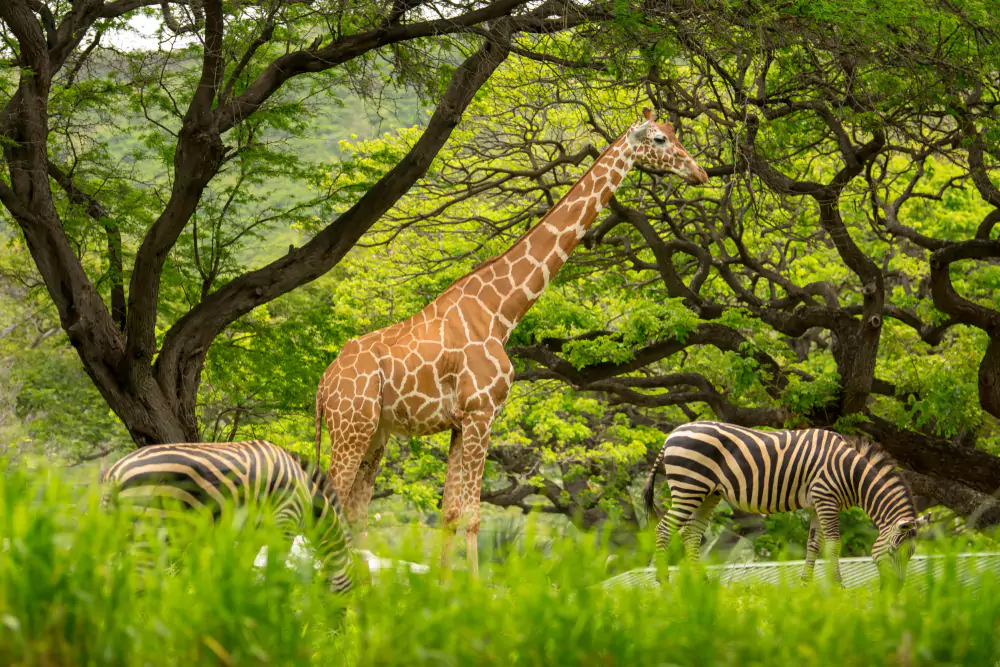 Try adding a scavenger hunt to your visit to kick things up a notch. Scavenger hunts are a great way to engage your team and add some fun and competition to an otherwise relaxing outing. Planning this is easy! Ahead of your visit, simply make a list of several animals found at this zoo. Once you arrive, provide the list to your team, split them into groups, and give them a time limit. The team that completes the most in the allotted time, wins!
5. Party at the Paradise Cove Luau
No team-building event in Hawaii is complete without a luau! A luau is a traditional gathering meant to unite the townspeople in celebration of a significant event. What better event than team building?
The Paradise Cove Luau gives you more than just dinner, you and your team will experience a glimpse into Hawaiian culture in an evening jam-packed with entertainment. Right on the coastline of Waianae, your team will catch a view of the amazing sunset as you stroll through a traditional Hawaiian village.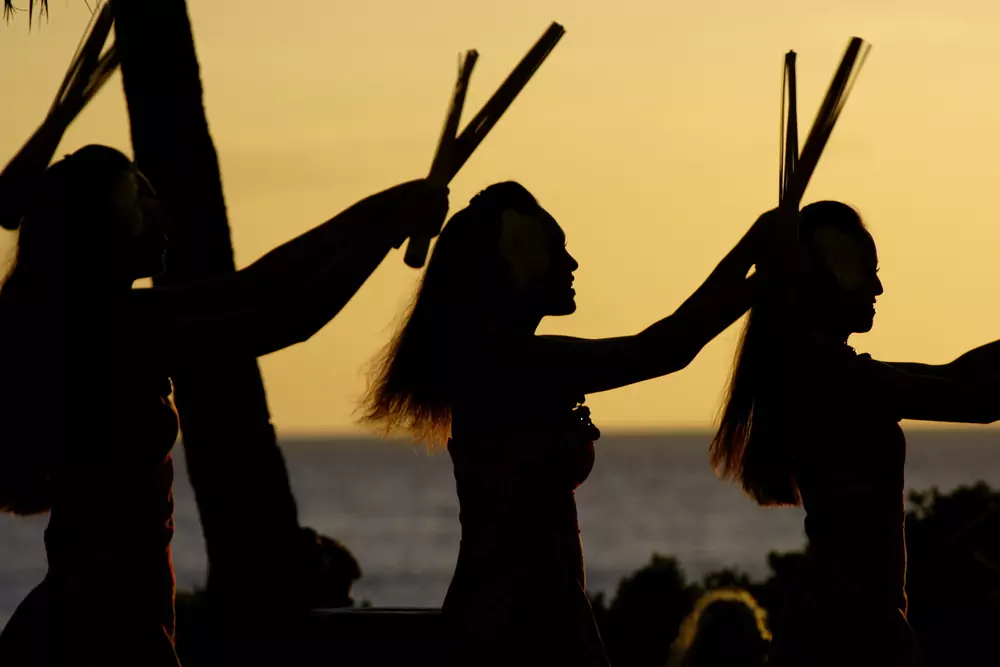 Be sure to snap photos and take notes about what you and your team learn. These facts might make for a fun team trivia session on Hawaiian culture and luaus.
6. Birdwatch in Foster Botanical Garden
Foster Botanical Garden is home to trees planted in the 1850s — more than 170 years ago. You'll experience a refreshing change from the energy of the city by spending time together as a team in nature. Spanning 14 acres, there's plenty to see in this garden.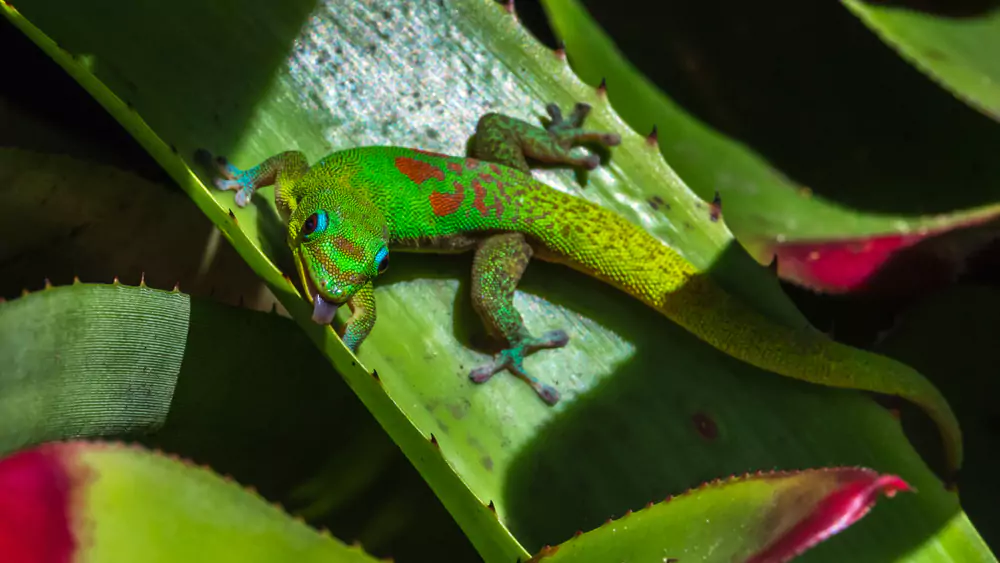 Are any birdwatchers on your team? For added fun, you can encourage team members to keep an eye out for birds and snap a photo. This checklist is everything you need to create a fun birdwatching challenge while in the Foster Botanical Garden. Assign point values for each bird that's captured on photo or video and give the winning group a prize!
7. Sail on the Waikiki Sunset Cocktail Cruise
Team building isn't just solving puzzles together and trust falls — sometimes you need to relax and kick back as a team. The Waikiki Sunset Cocktail tour is one of the best ways to relax, enjoy a meal, and share a drink with your team. Set sail on Waikiki's largest catamaran and experience the majestic views of the sunset on the water.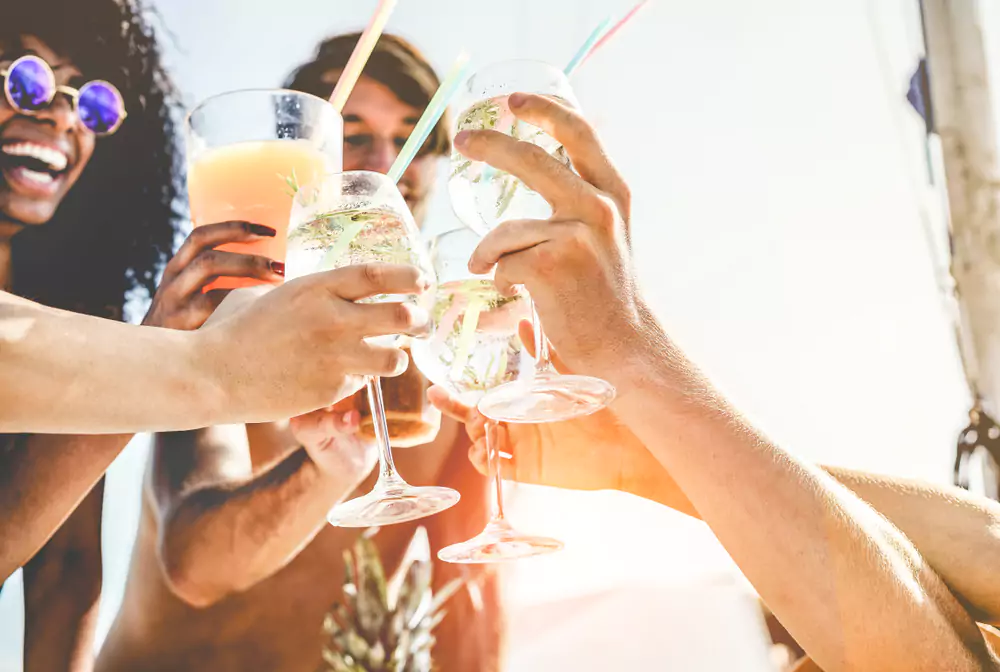 Your team will be served light appetizers and an assortment of drinks as you mingle and spend time together. You'll want to have your cameras handy because this two-hour cruise features views you can hardly catch anywhere else!
8. Visit the Honolulu Museum of Art
The Honolulu Museum of Art (HoMa), has just the right mix of art, history, culture, and education — nestled right in the heart of Honolulu. From galleries to films to art classes, the HoMa is a vital part of Hawaii's cultural landscape and a must-do activity for teams.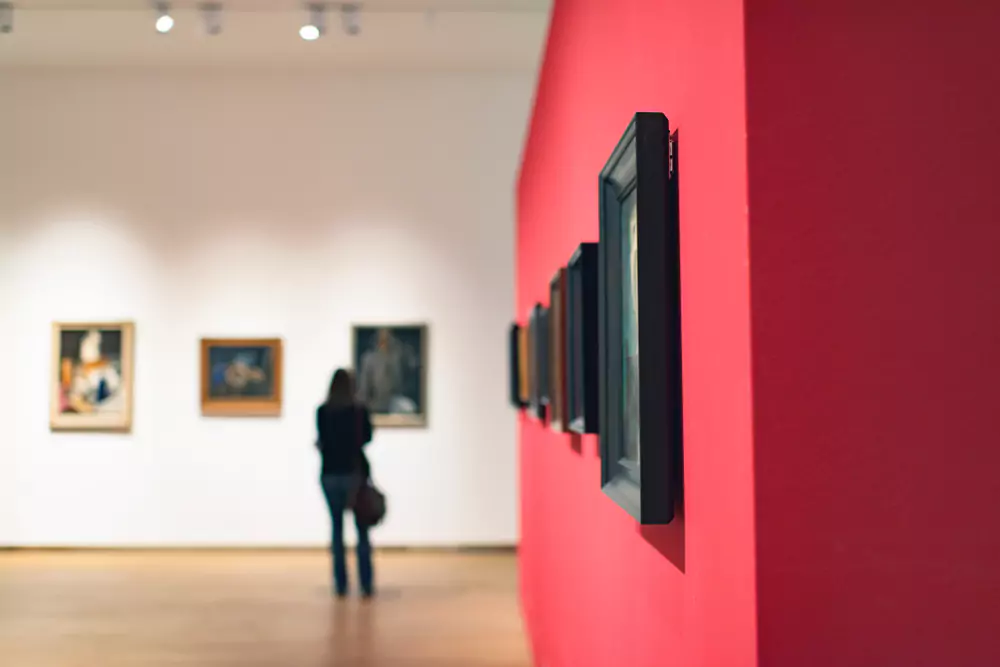 Museums are a great venue for team scavenger hunts. Create a list of a few of the significant pieces throughout the museum and encourage team members to snap photos in front of everything on the list. Award prizes for completing the museum checklist!
9. Swim with Dolphins
If you're looking for a one-of-a-kind team activity, Dolphin Quest Oahu is for you! You can book encounters, adventures, or private experiences for your group with the dolphins. Managed by a team of veterinarians, these dolphins receive state-of-the-art care, high-quality nutrition, and lots of love from marine specialists.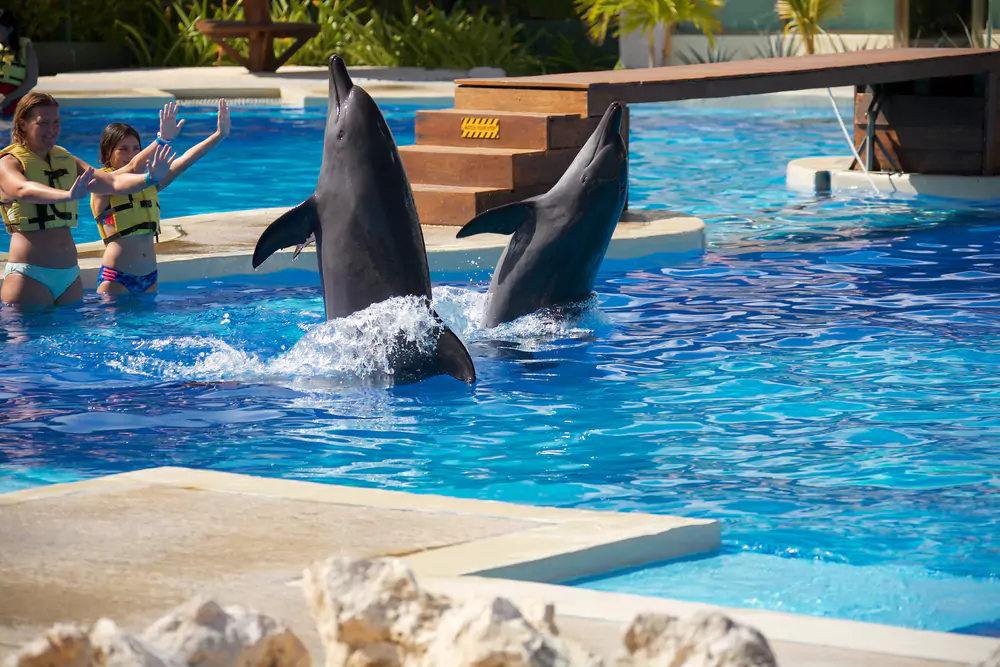 This will undoubtedly be the highlight of the year for your team!
10. Play an Online Game Show
You can play from anywhere – that's the beauty of an online game show. Perfect for any team dynamic, you just need an internet connection and a meeting platform! Your Game Show Host will lead the entire event, keeping the energy high and your team fully engaged.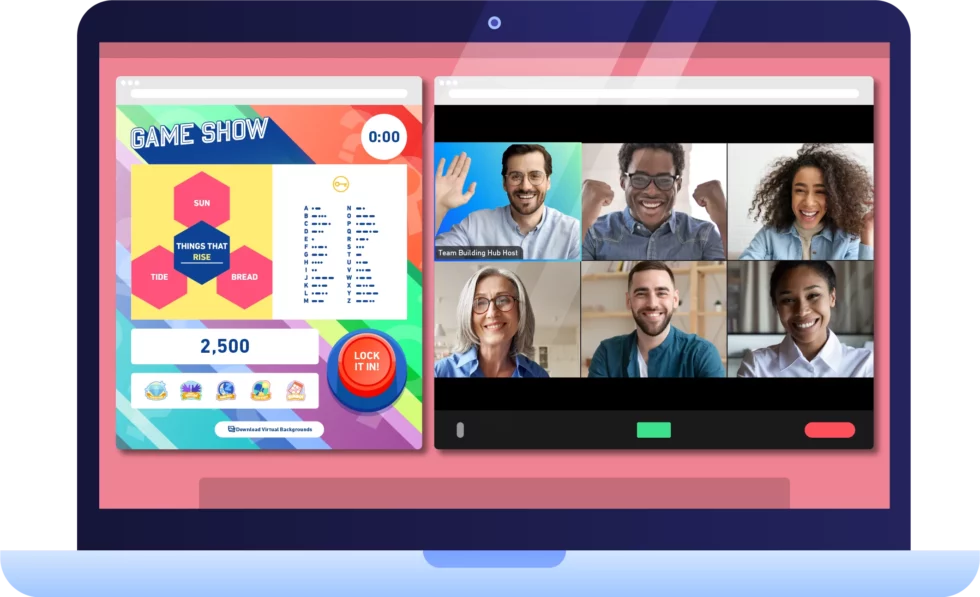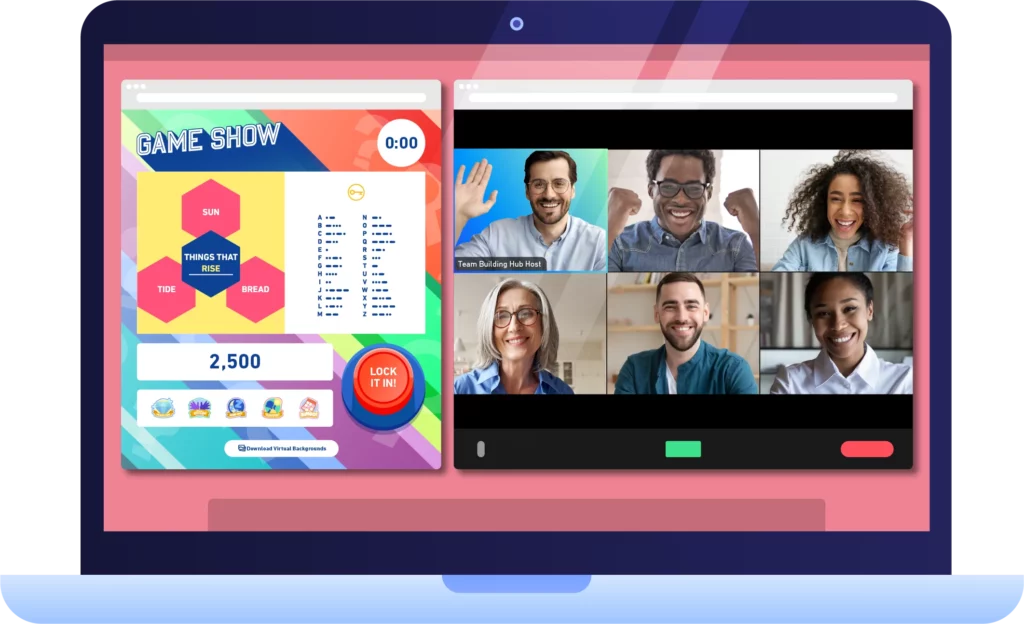 More than a video conference, your team will see each other and all the puzzles and challenges they need to win to race to the top of the leaderboard. You'll compete through thrilling rounds of word puzzles, code-cracking, and brain teasers. By the end, your team will have shared laughs and spent up to 60 minutes collaborating, problem-solving, and communicating — they won't even notice it's team building!
11. Try the Lunar Legends Kayak Tour
Prepare for an unforgettable experience with your team as you go on a serene nighttime adventure on the Lunar Legends Kayak tour! Choose between a stand-up paddle board or kayak as you go behind the scenes of the Polynesian Cultural Center and cruise on its lagoon. This 90-minute adventure is the perfect nighttime activity for teams. A storyteller and guide will be there to share facts and trivia about ancient Polynesian culture and lore, certain to educate and enchant the entire team.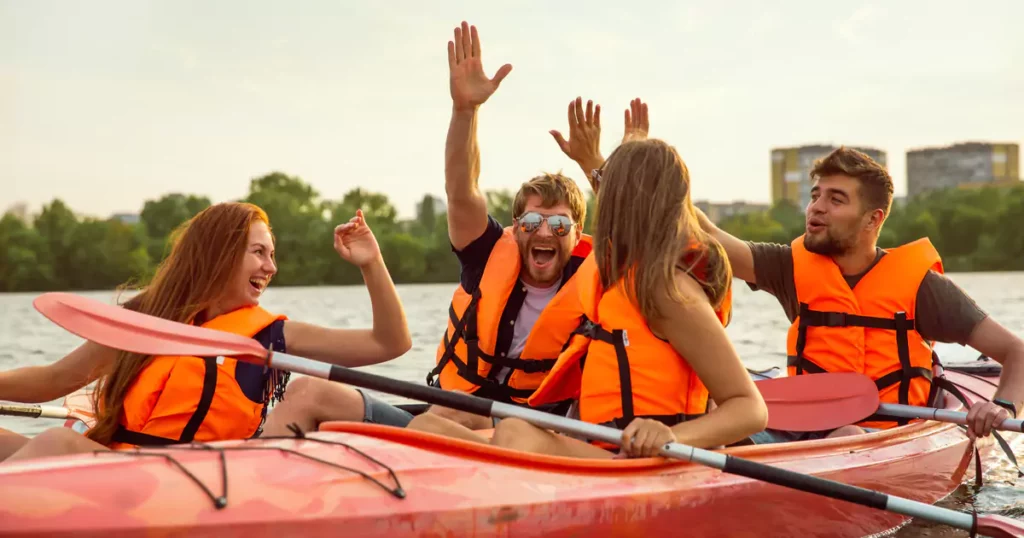 12. Solve a Mystery
A little competition never hurts anybody — so try an online mystery game! Make your next team building activity an epic battle of the detectives as you race to solve a crime first. With evidence hiding in every corner, only the best and fastest sleuths on your team will win.
The Art Thief: Chasing Hahn
As a team, you're working on a case. Vincent Hahn, an art thief and wanted criminal, is on the run. Can your team collaborate to find and use clues to discover his location and bring him to justice?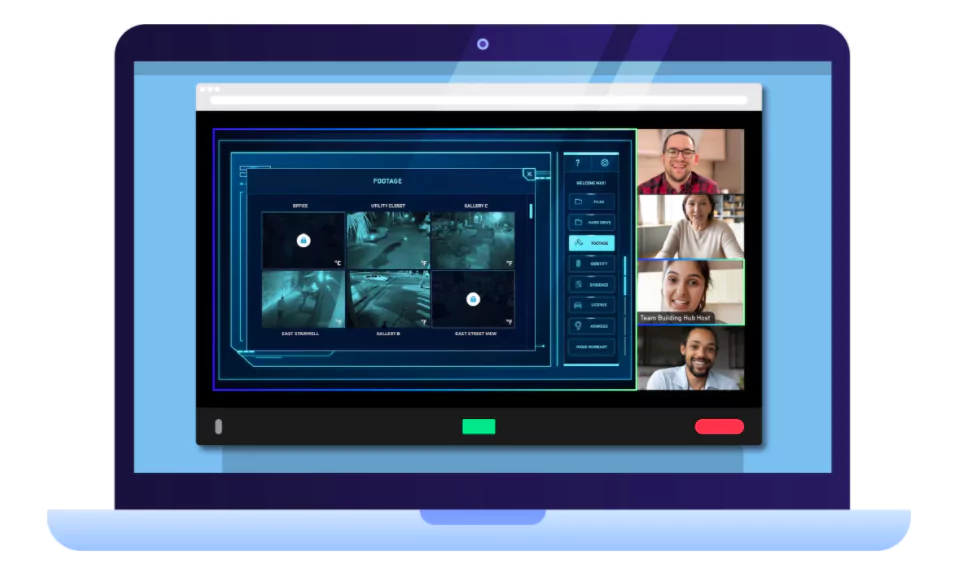 The Art Thief: The Silk Road
Vincent Hahn is back on the run – and it's up to your team to take him down. Although Hahn is elusive, he's left clues. Your team will need to piece together everything you find to take down Hahn — hopefully for good.
Rogue Scientist 1990
Dr. Humphrey has gone too far — he's been scolded for his dangerous genetic experiments. Now, The Agency for International Reconnaissance (AIR) is counting on your team to dig up clues, build a case against Humphrey, and find him before he takes things take an even more dangerous turn.
13. Sink Below the Surface in a Submarine
If you're on the hunt for unique team building activities, an underwater adventure tour might be right for you. Try the Waikiki Atlantis Submarine Adventure! This immersive ocean experience provides access to water and ocean life without requiring the team to get wet. Together, you'll descend 100 feet underwater to observe marine life up close. Observe coral reefs, sunken shipwrecks and airplanes — all from the panoramic windows of a submarine. Any team that loves out-of-the-box activities and adventures is sure to enjoy a trip to the ocean's floor near Honolulu.
14. Try an AdVenture Games Team Building Experience
AdVenture Games in Honolulu has a ton of virtual and in-person games, adventures, and experiences for teams to try! Each experience is immersive and engaging for the whole team. In particular, the Making of the Band experience is a high-energy competition show that stars your team members. A mix between American Idol and Lip Sync Battle, this experience is unforgettable and suitable for teams that aren't too shy to belt out a tune in front of their peers! You can count on making incredible some memories and having hilarious videos to reminisce over for years to come.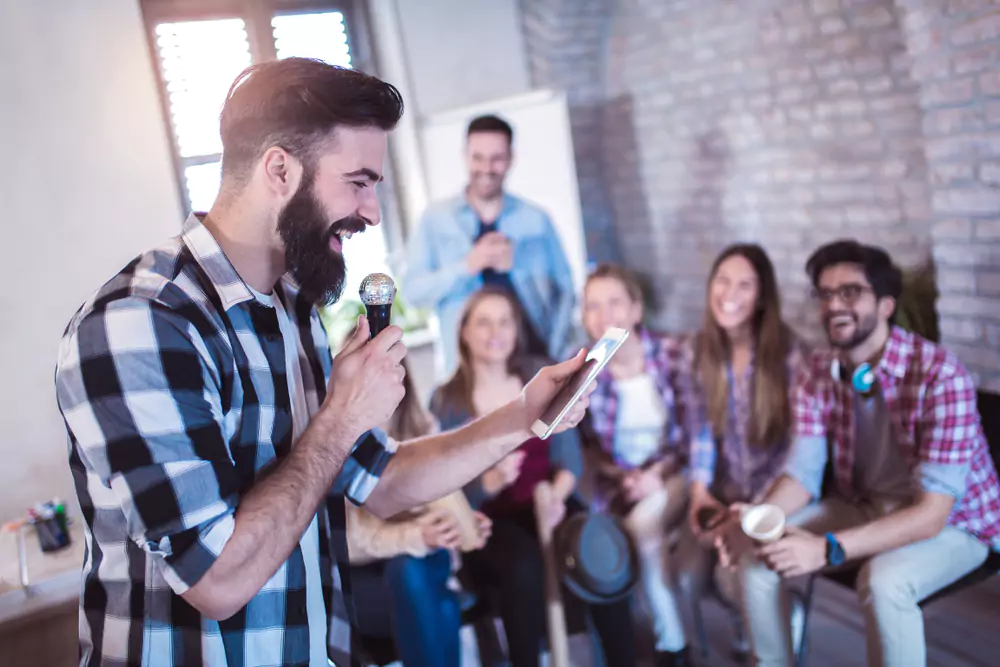 15. Test Your Team Trivia Knowledge
Team trivia is a great way to boost engagement and share some laughs as a team. Split into groups and test how much your folks know about Honolulu, Hawaiian culture, your company, or general knowledge! With trivia, everyone on the team has a chance to share and participate. You can also play one of these fantastic virtual trivia games during a company happy hour!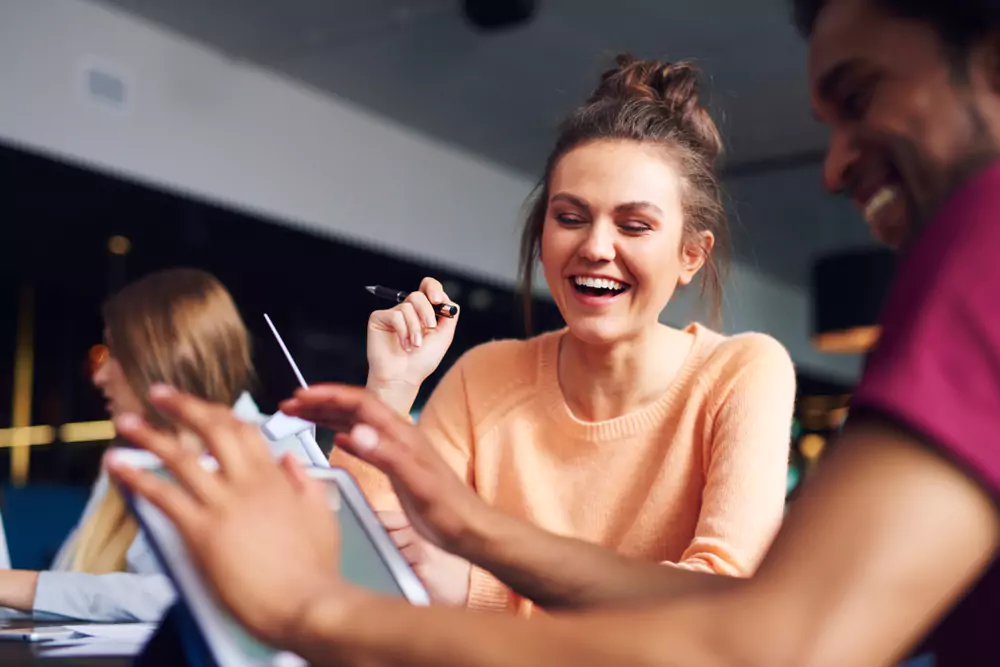 If you can, head outdoors to a local park or beach, lay down a few blankets, and host your team trivia while getting your daily dose of vitamin D.
16. Get a 360-view of Oahu
Oahu is known for its breathtaking views and sights — it's full of expansive lookout points, vibrant culture, and thriving wildlife. The Hidden Gems of Oahu Tour is your chance to take the team on a full-day excursion to see all that this island has to offer. As a team, you'll see Diamond Head, the Halona Blowhole, a botanical garden, and more! Be sure to have your cameras ready to snap photos throughout this team building adventure.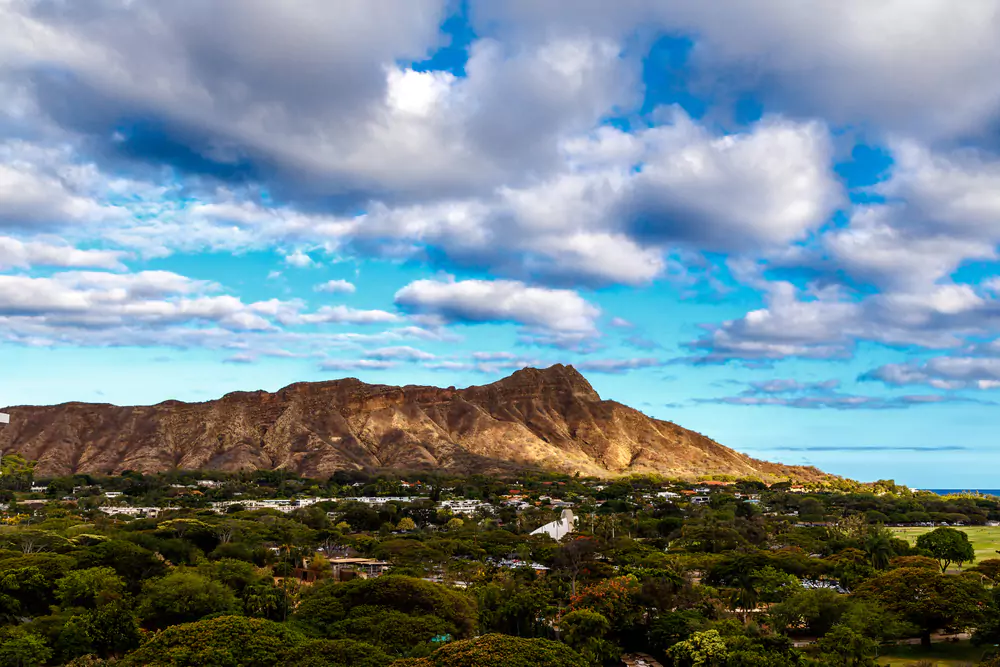 17. Plan a Scavenger Hunt
One of the best (and least obvious) team building activities is a scavenger hunt. Scavenger hunts call on every team member to work quickly, contribute, collaborate, and participate! Plan a museum scavenger hunt at one of Honolulu's museums or use the GooseChase mobile app to build and design your own scavenger hunt.
If your team is hybrid or virtual, scavenger hunts can be done virtually, too! This list of virtual scavenger hunt options is a great place to start.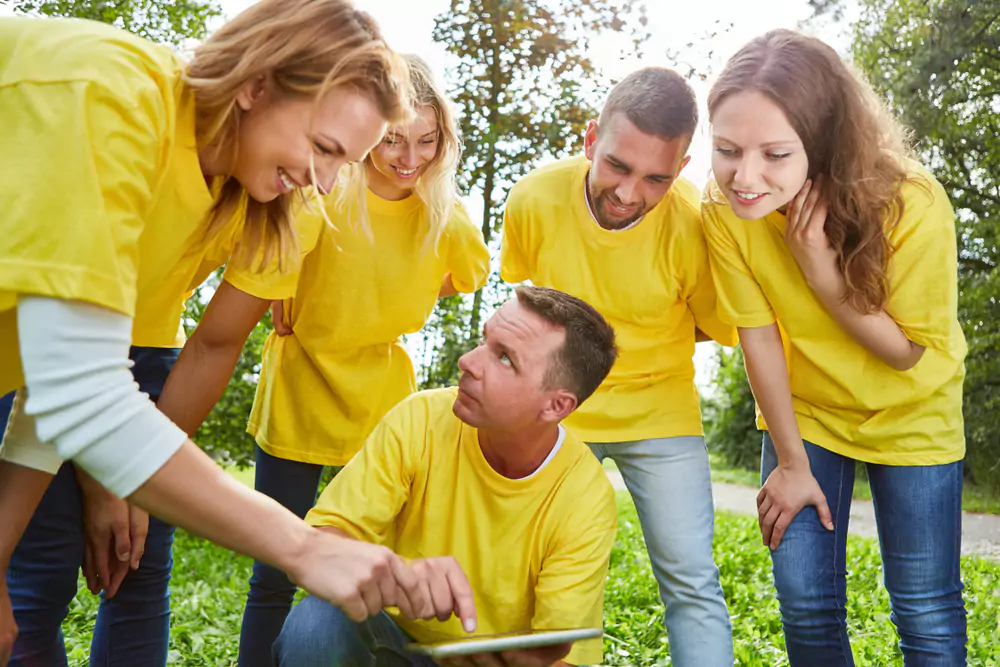 Be sure to check out this two-hour Waikiki scavenger hunt if you're looking for something unique to the Honolulu area.
18. Volunteer in the Local Community
Volunteering is your team's chance to make a real difference in the local community. It's good for the mind and body and encourages feelings of well-being and fulfillment in your team!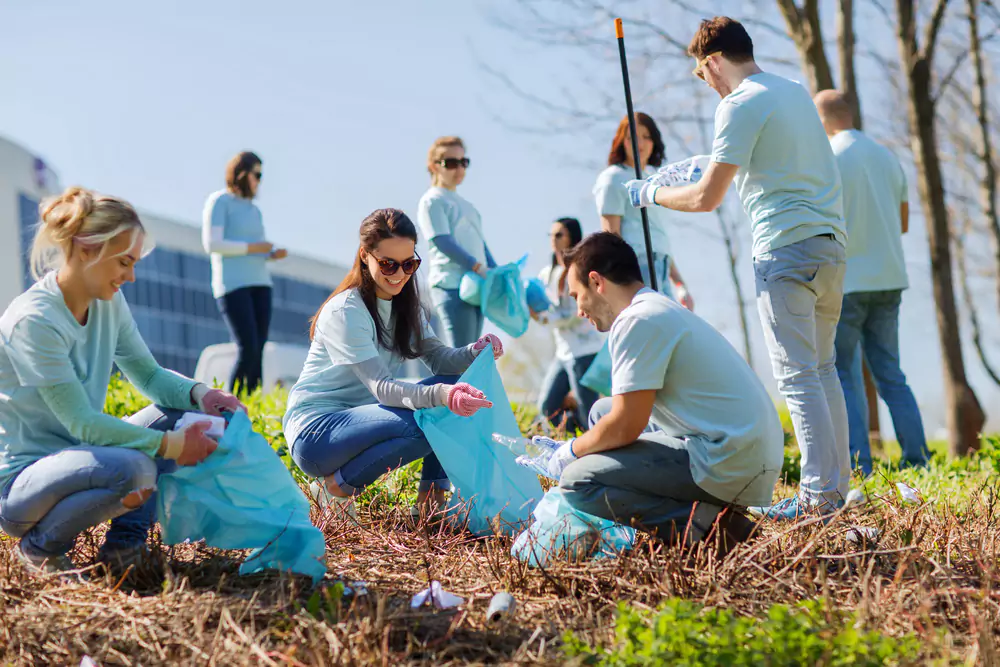 To set up some team-building volunteer opportunities near Honolulu, check out Project Hawaii, 808 Cleanups, or the Hawaii Food Bank.
19. Lounge on Waikiki Beach
Hanging by the water as a team while in Honolulu is a given. Famous for its beaches, Waikiki is the place to be while team building. Take the group and enjoy a day in the sun while enjoying the beautiful views and calm waters. Be sure to bring a volleyball or play a beach game while there. Waikiki also has tons of boutiques, shops, and restaurants to browse and enjoy when you're done with your day at the beach.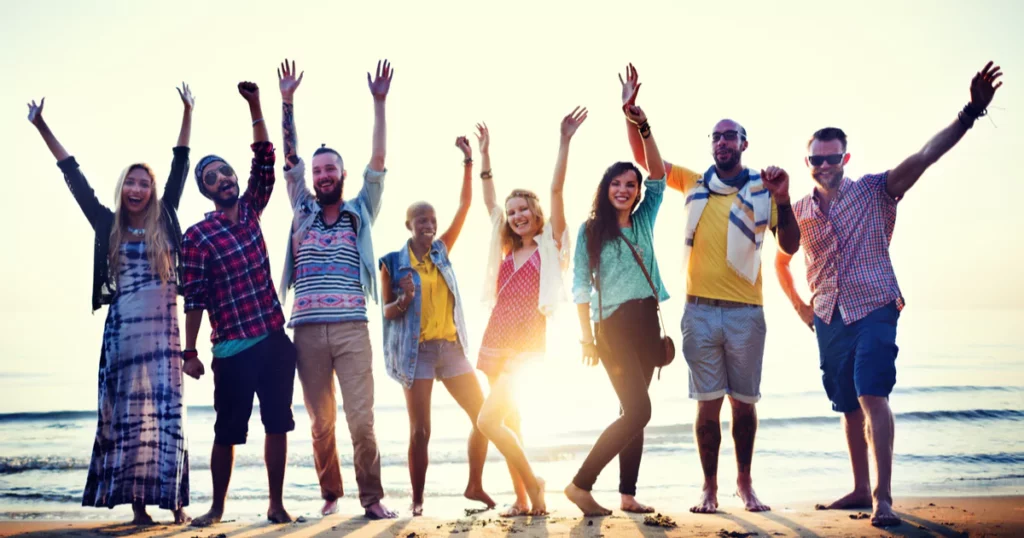 20. Snorkel with Turtles
While you're visiting Waikiki beach with the team, try the Turtle Canyons Snorkel! Together, you'll take a trip down the Waikiki coast to snorkel with sea turtles. Snacks and drinks are served on the boat when you've had your fill of snorkeling. You might even see a few spinner dolphins and humpback whales while cruising back to the harbor if you're there between December and April!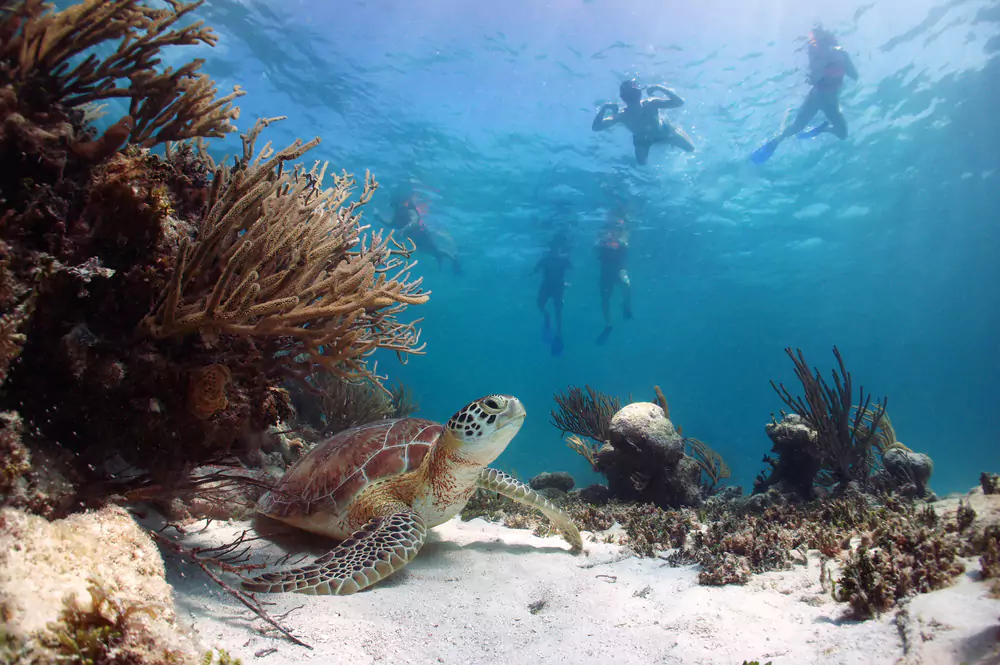 21. See Some Fireworks
The Friday Night Fireworks will offer your team a magical experience! See the stars suspended between the dark night sky and sea and enjoy drinks and refreshments as the sky erupts in a burst of colors and sound for a fantastic fireworks show. Plus, the catamaran carrying your team along the Waikiki coastline offers the best seats in the house! It's the perfect way to wrap up a day of team building together.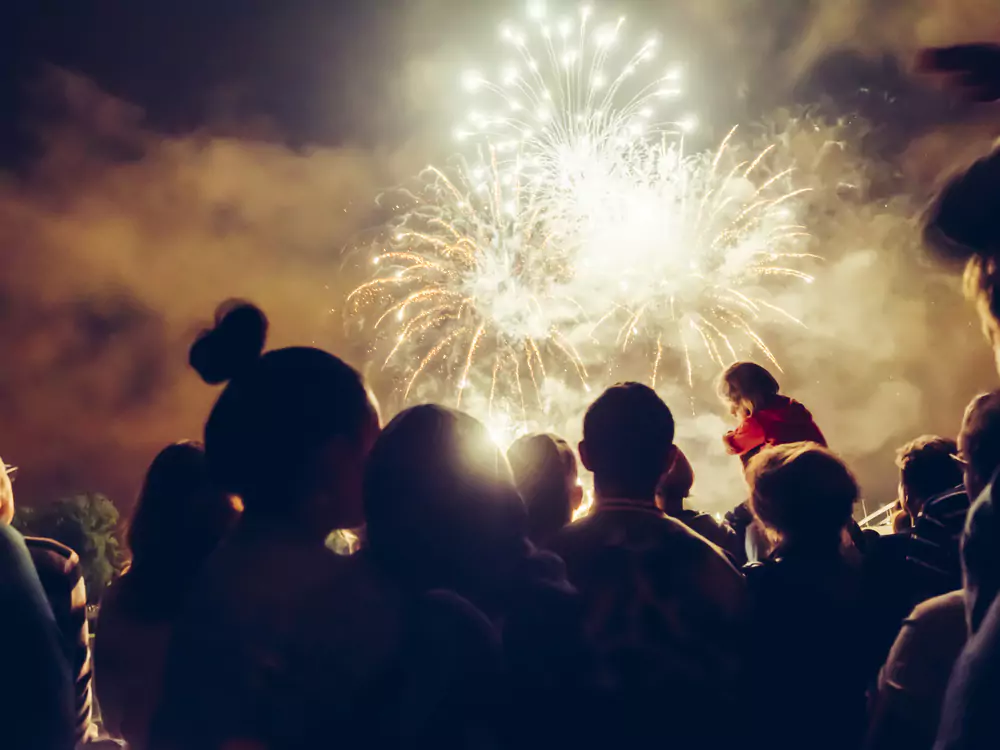 What To See On Your Team Building Trip To Honolulu
1. Pearl Harbor National Memorial
On December 7, 1941, the attack on Pearl Harbor took the United States by surprise and led to its formal entry into World War II. At the Pearl Harbor National Memorial, you'll learn about one of the most pivotal moments in U.S. history. A visit to this historic site offers your team a gateway to World War II history, from engagement to peace.
2. Bishop Museum
The Bishop Museum offers your team the chance to get fully immersed in Hawaii's rich culture and heritage. Established in 1889, this museum has brought Hawaii to the world and the world to Hawaii — caring for more than 25 million historical, cultural, and natural treasures. This is a great way to educate your team and learn Hawaiian history together. Be sure to visit the planetarium for an expansive look at Hawaii's night sky and beyond.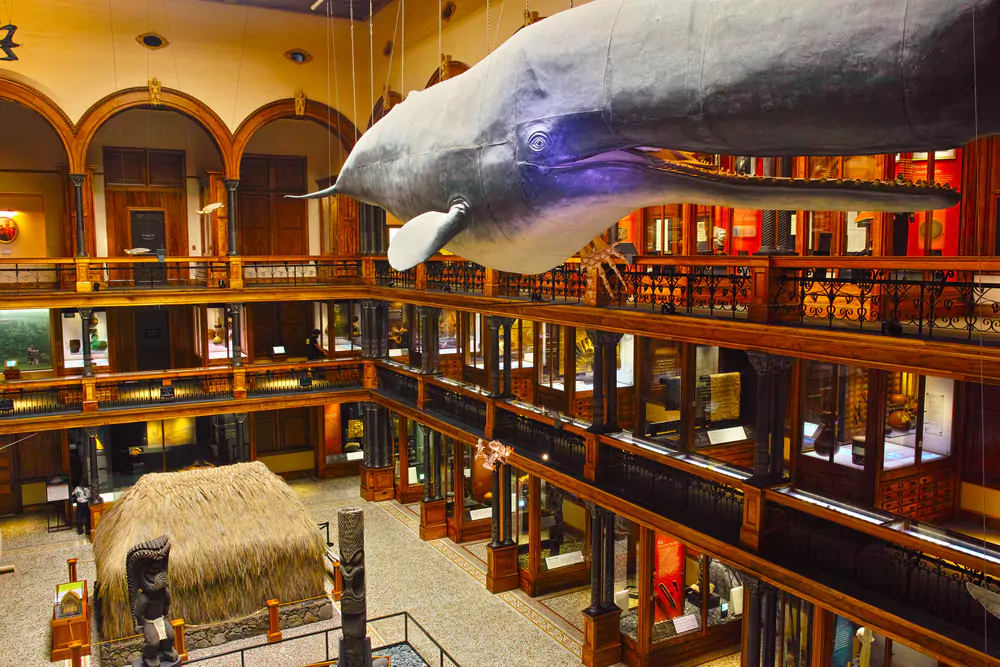 3. Iolani Palace
Beginning with Kamehameha III, the Iolani Palace was the royal residence of the rulers of Hawaii. It's a National Historic Landmark and a marvel of opulence, innovation, and political intrigue. If you're looking for a virtual experience, check out their 3D virtual tour and other virtual experiences and resources.
4. Diamond Head
Diamond Head is a volcanic tuff cone and is an absolute must-see in Honolulu. It's Hawaii's most recognized landmark and is known for its historic hiking trail, breathtaking coastal views, and military history. Spanning more than 475 acres, this broad saucer-shaped crater formed from an eruption and is well worth the trip.
5. Tantalus Lookout – Puu Ualakaa State Park
Take a drive up to the Tantalus Lookout and treat your team to breathtaking views of Oahu. From there, your team will enjoy a panoramic view of the west side of the island. There's nothing like seeing the island from above — you'll definitely want your cameras ready for this view!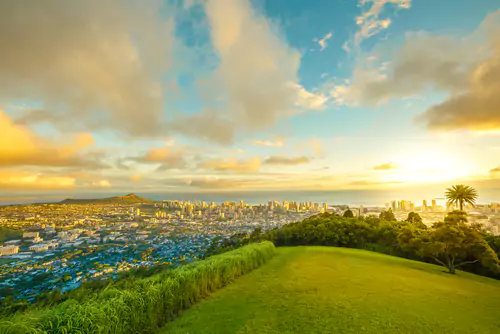 Start Your Team Building in Honolulu Today!
When we share team building ideas, they're always fun for the whole group. But if you're in a pinch or don't have time to plan your event from start to finish, Team Building Hub can help design an engaging and surprisingly fun event for your teams from start to finish. Your dedicated event planner does all the heavy lifting, so you don't have to!
If you're ready to dive into all the team-building fun Honolulu has to offer, find out how Team Building Hub can help you take it to the next level and get started today!