Closing the chapter on one's career is one of the most significant milestones in a person's life. It's important that your company commemorate this occasion in some way. Putting time and thought into recognizing your retiree is worth the effort. Not only will your retiree feel valued for their years of service, but your current employees will also see that your company culture is one of appreciation.
Celebrating retirements serves as an ongoing reminder to your employees that their contributions will always be valued. This fosters loyalty and commitment among your employees and keeps company morale high.
There is no excuse for not celebrating an employee's retirement. It's a feel-good moment that everyone in the company will enjoy!
Table of Contents
How To Recognize a Retiring Employee
How To Plan a Retirement Party
How Do You Recognize An Employee Who Is Retiring?
Simply sending a company-wide email announcing someone's retirement says that you don't care about your employees. With so many ways to honor your retiree, you should have no problem finding a way that works for your company to make your retiree feel like a valued member of your company.
Here are some retirement recognition ideas and suggestions to help you with whatever plans you make.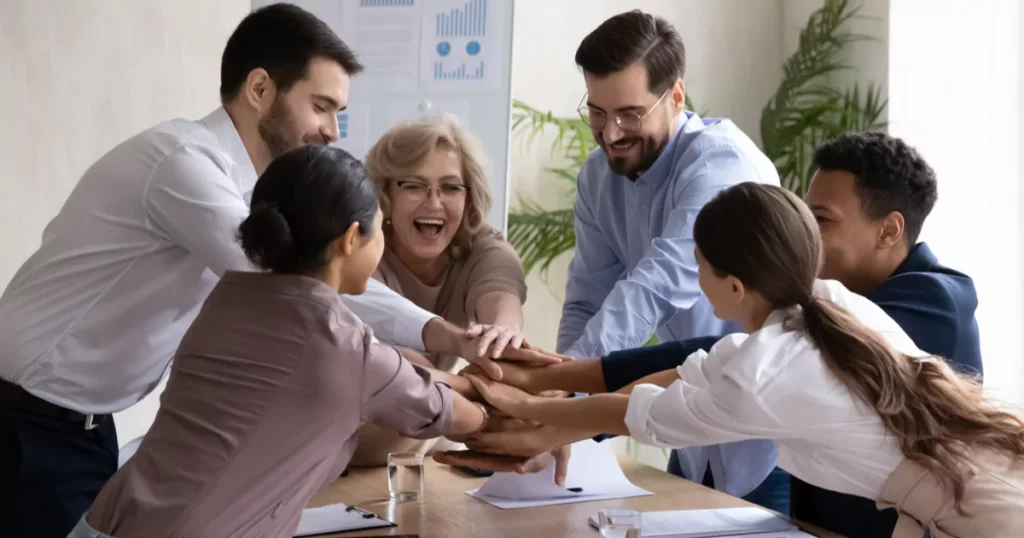 Retirement Celebration Ideas
When deciding how to best celebrate your employee's retirement, there are a few factors to keep in mind. First, what are the retiree's wishes for a send-off? Have they expressed interest in a party or do you sense they would prefer something that doesn't involve a social gathering?
Next, what is your budget? Without knowing how much money you can spend, you can't make good choices on how to best honor your retiree. Lastly, how long in advance do you have to plan?
Below are retirement celebration ideas that let your retiree know how much you value them and that you will miss them.
Retirement Recognition
For employees who deliberately keep a low profile in the office, a party may not be the right way to commemorate the occasion.
Here are some retirement recognition ideas that show your appreciation in a form that your retiree can bring home and look at from time to time. You can present these items at a simple ceremony or company lunch or dinner.
1. Retirement Recognition Plaque
Retirement plaques are an excellent choice to recognize your retiree if you are on a budget. They are a tasteful and thoughtful gift, especially for a retiree who doesn't feel comfortable with a grand gesture.
Retirement recognition plaques come in so many shapes, sizes, and materials, that the options can be overwhelming. When choosing the plaque, think about the retiree's style in decor. People often put plaques on walls or bookshelves so you want one that will match their taste. If you do not know your retiree's style, look at how they have decorated their desk space or get feedback from colleagues. Knowing your retiree's taste will help you choose a type of plaque.
For a retiree with traditional sensibilities, a high-quality wooden plaque engraved with gold lettering is a good choice. You can write as much or as little as you want. Be sentimental or funny. Amazon has plaques for the low end of a budget.
For a retiree who likes something with finesse, a crystal or glass 3D plaque to sit on a bookshelf will go over well. Crystal plaques come in any shape and size you want. To see an array of crystal plaques, look at these from Etsy.
Though it may be clichéd, some retirees fish or play golf. If that's your retiree, and they like a good laugh, get a plaque with a decorative fish attached that says "I have a retirement plan. I plan on going fishing!" 
If your retiree is a venerable employee of the company and you have a flexible budget, check out these magnificent and unique plaque ideas from Cristaux. They also make fantastic employee recognition awards for any occasion!
So you have finally decided what kind of plaque to use! The next challenge is coming up with what to write. You have a limited amount of space to tell your retiree how much they have done for the company and how much you will miss them. You may want to wish them luck for the future or share a memorable company inside joke. But you just won't have the space.
A good approach is 'less is more'. Be sure to include words like 'appreciation', 'gratitude', 'valued', 'treasured', 'admired', 'honored', 'prized', 'esteemed', and 'respected'.
Here are some examples of traditional retirement recognition plaque wording:
• Presented to (retiree name) for # Years of Excellence. Best wishes for your retirement!
• Words cannot express our gratitude for your outstanding contribution to (company name).
• To (retiree name) in Recognition For # Years Of Outstanding Service to (company name).
• We've shared many years, through good times and bad. The office won't be the same without you. Congratulations on your retirement!
• To (retiree name) with sincere appreciation for your outstanding leadership and genuine friendship you've given us all over the years. Your retirement is truly deserved!
If you choose to keep it simple, inscribe a classic retirement recognition quote like these:
• You are never too old to set another goal or to dream a new dream. (C. S. Lewis)
• Retirement is a time to do what you want to do, when you want to do it, where you want to do it, and how you want to do it. (Catherine Pulsifer)
• Retirement is wonderful. It's doing nothing without worrying about getting caught at it. (Gene Perret)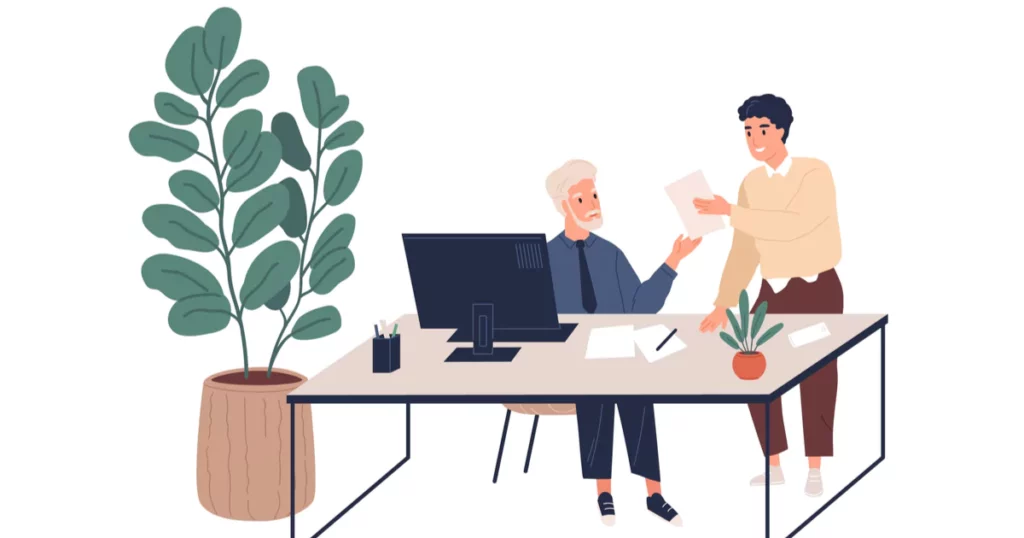 2. Retirement Recognition Certificate
A retirement recognition certificate is a formal acknowledgment of an employee's years of service. They serve the same purpose as a retirement recognition plaque but are a better option if you have a low to no budget.
When choosing the wording for a retirement recognition certificate, you can be formal or funny. This depends on your retiree's personality. A retirement recognition certificate at a minimum should include:
• Retiree's name.
• Date of retirement
• Signature from the CEO.
• Optional: a message for the retiree where you let them know how important they have been to the company. Use formal wording, like the examples above for recognition plaques, or take a personal and sentimental tone. Though the certificate is formal, it's the message you write that makes it more than just a piece of paper.
You can easily find customizable certificate templates on MS Word or Canva. Many are free to download. Here are some ideas from Pinterest. If you don't find a retirement certificate that you like, you can use a "Certificate of Appreciation" instead.
Just as you would present a plaque, you can present the retirement recognition certificate at a small company gathering. You may want to frame the certificate so it feels more substantial than a piece of paper. If you do frame it, spend a bit on a nice frame, especially if the downloadable certificate was free!
3. Retirement Card
A retirement recognition card often accompanies a retirement recognition plaque, certificate, or gift. A retirement card allows you to express your thanks and well wishes for the future in a personal way.
After selecting a card, pass it around the office for colleagues to sign. If you have a lot of employees or expect that some will want to write a few words, get an oversized retirement card with enough room for everyone to sign. You can get cards that measure three feet by two feet!
Choose a card that fits the retiree's personality. A formal card shows respect for a venerable retiree. A funny card is appropriate for a retiree who will enjoy the laugh. For designs and styles, here are some retirement card ideas from Canva and Hallmark.
In the card, include words of gratitude for all the retiree's hard work. Write about a memorable moment and congratulate them on reaching this life milestone. If you are at a loss for what to write, here are some examples of retirement recognition wording.
• Your hard work and dedication to (company name) will never be forgotten. It won't be the same here without you!
• Congratulations on your retirement! May this next chapter of your life be everything you want it to be!
• Thank you so much (retiree name). (Company name) wouldn't be where we are today without you. Good luck in your future endeavors!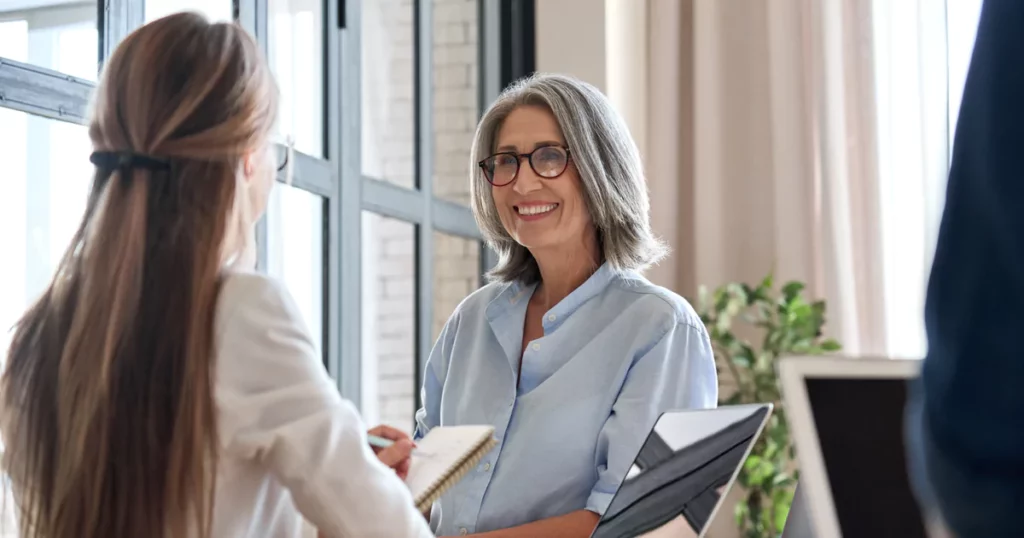 4. Retirement Recognition Letter
Retirement recognition letters are a budget-friendly yet meaningful way to show your retiree how much they have meant to the company over the years. The benefit of writing a retirement recognition letter instead of a retirement card is that you have room to write a lot more. The letter should include a congratulatory statement along with best wishes for their future.
If you know that your retiree has specific plans for their post-career life, such as pursuing a hobby, traveling, or spending more time with family, mention that in the letter. This shows them that throughout the years, you have seen them as a person and not just as a mere employee.
For an extra special touch, write about specific contributions the retiree has made, such as playing a role in a successful project or keeping company morale high during tough times. Whatever it may be, acknowledge what made them a prized employee.
5. Retirement Gifts
Here are some ideas for retirement gifts for all budgets, styles, and sentiments. If you aren't sure of what kind of gift to purchase, ask around the office for some opinions on gift retirement ideas for coworkers.
Gift Baskets
You have a lot of flexibility when it comes to gift baskets. Just about anything can be part of a gift basket! There are gift baskets for every budget and every personality! Employee gift baskets are great for any occasion!
Here are just a few retirement gift basket ideas:
• For retirees who want to toast the occasion, try this Celebrate and Relax Retirement Champagne gift basket.
• Help your retiree settle into their new, relaxed life with a wellness gift set like this one from Dear Ava.
• If your retiree is a foodie with a sophisticated palate, give a food basket from Harry and David.
• For retirees with a green thumb, get a gardening gift basket.
Arts And Crafts Gifts
The Grommet has wonderful gifts for retirees to try their hand at crafts like painting, model building, knitting, and more. If your retiree already has a craft, give them a gift card to a store that sells related supplies.
Travel Gifts
Since traveling is often on a retiree's bucket list, look into purchasing a travel kit with a passport holder, travel journal, and neck pillow for those long airplane flights. If you know of any planned destinations, give them a travel guide for the location.
T-Shirts And Coffee Mugs
Two of the most popular funny retirement recognition ideas are retirement t-shirts and coffee mugs. These are very affordable and practical retirement gifts. You can find t-shirts and coffee mugs with retirement sayings suited to the retiree's personality. Here are some:
For the sarcastic retiree: I Worked My Whole Life And All I Got Was This T-Shirt
For a grandparent retiree: I'm Retired. But I Do Work Full-time Spoiling My Grandchildren
For the traveling retiree: On Vacation Until Further Notice
Check out Zazzle for retirement shirt ideas and other fun retirement gifts! 
Other retirement gift ideas are:
• Gift cards to their favorite stores
• A local museum membership
• A set of board games you know they like
• A Kindle for avid readers
• A Fitbit or other wearable health tracker
• Pre-paid lessons based on their interests like a cooking course or an improv class
Don't hesitate to come up with your own gift ideas for retirement. You know your employees best and what they will enjoy!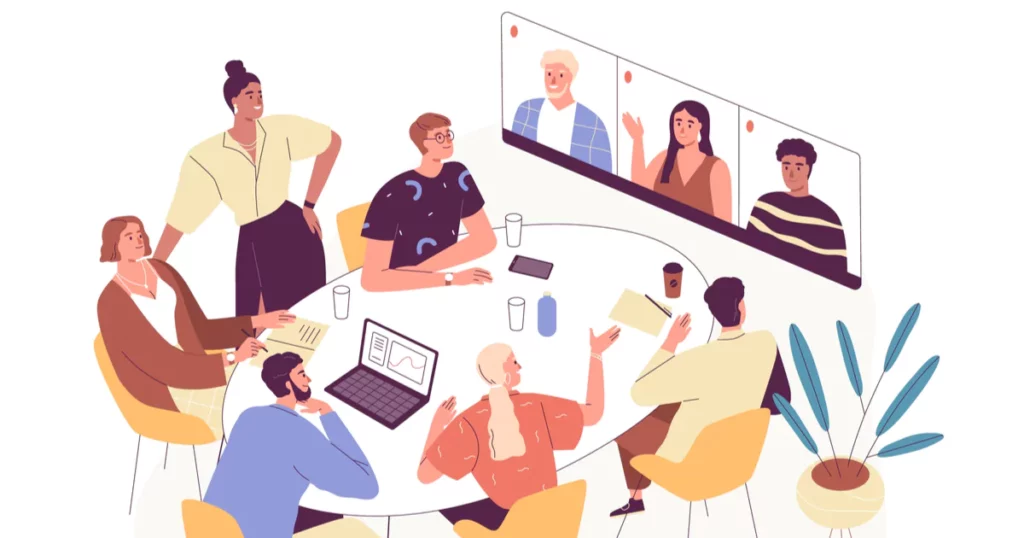 6. Retirement Tribute Ideas
A retirement tribute is an announcement of your retiree's departure from the company. Post the tribute on your company's website and social media. For very large companies, you can email retirement tributes to all employees or include them in a company newsletter. If your retiree is an executive, you may want to email the tribute to clients and vendors.
A retirement tribute should sound professional and suitable for the public. If appropriate, the retirement tribute can include some levity, especially when describing the retiree's personality as a colleague.
Retirement tributes should include the following:
Headline that includes the retiree's name and position.
Position(s) they held within the company.
Some highlights of their career experience.
Reference to several major accomplishments.
Positive description of their personality as a colleague and what they offered the company on a personal level.
If possible, gather quotes from colleagues, clients, or anyone that knows the retiree well.
End the tribute with best wishes for the future.
Here are two examples of retirement tributes, one for a CEO and another for a university president.
Traditional Retirement Party Ideas
Hosting a retirement party lets colleagues honor the retiree and allows the retiree to experience the camaraderie they have known for years one last time.
How To Plan A Retirement Party For Employee
Here are the steps to organizing a retirement party. Planning an office party is pretty straightforward so even if you have no experience organizing one, you won't have much difficulty doing so!
Know Your Retirement Party Budget
Before you start your preparation, you must know your budget. Without knowing how much you can spend, you cannot decide the number of guests you can invite and what food or drink to serve. Everything from the choice of venue, decorations, and even what kind of cake to have all depend on your budget.
Create A Guest List
When crafting the guest list, there are a few factors to consider. What is the retiree's position in your company? Are they part of the executive team, management, department leaders, or general staff?
If the retiree is an executive, especially one who has been with the company for many years, invite the whole company! If the retiree is a member of a department or team, it may be more appropriate to keep the guest limited to those people who have worked closely with the retiree.
As retiring is a huge moment in someone's life, invite immediate family. If you are hosting a larger event, you might want to invite the retiree's friends and even colleagues from past jobs.
Pick A Date And Time
If possible, schedule the party as close to the retiree's last day. If you hold the retirement party more than a few weeks before their departure, you risk losing momentum. Some guests who have RSVP'd forget, given the long amount of time between receiving the invite and the date of the party.
Make sure that the retiree's family and other VIPs will be available on any dates you are contemplating. Also, look at the company's shared calendar for any major scheduling conflicts.
As for a time, hold the party during office hours to maximize attendance. Employees don't relish spending more time in the office than needed as they have lives beyond work.
On the other hand, if the guest list consists mainly of team members that regularly spend time together after work, during weekly happy hours or meals at the end of the day, then, by all means, schedule the party outside of the workday.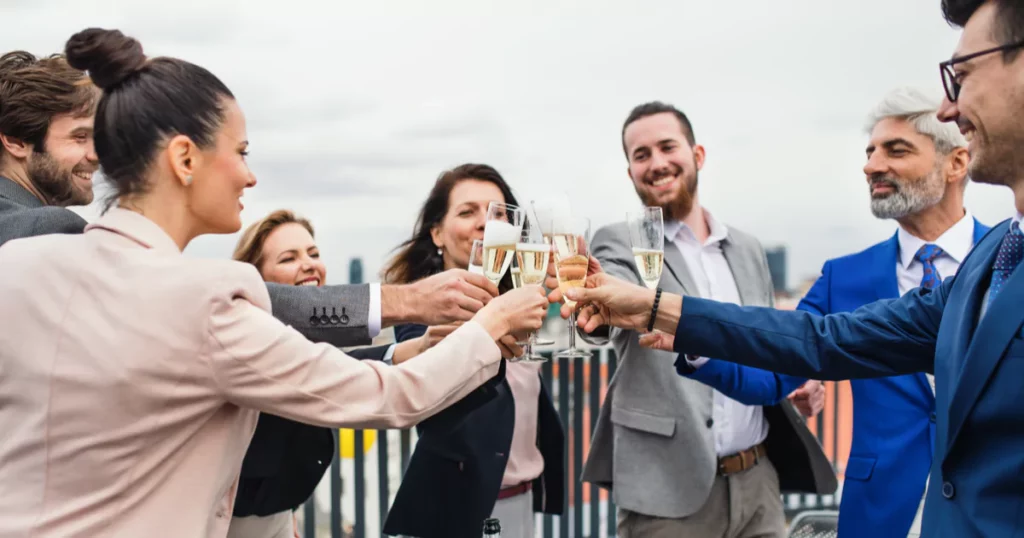 Select A Venue
Your choice of venue depends on the number of guests as well as the kind of retirement party you are holding. The office is a logical location, especially if you are on a tight budget.
If you have some wiggle room and want to make the occasion truly memorable, look into nearby restaurants, lounges, or bars with an atmosphere your retiree will like.
Send A Unique Invitation
Don't just send an email or a shared calendar invite. A retirement party is not just another office meeting! The party invitation sets the tone for the occasion. It shows your retiree that you have put time and care into planning something special for them.
Instead, use a digital invitation website with pre-designed templates to create and send a festive online invitation. This is very easy to do and usually free. Some sites with free retirement party invitations are Evite, Punchbowl, PaperlessPost, and Canva.
Choose Food And Beverages
What you serve at a retirement recognition event depends mostly on your budget. If your budget is minimal, you can have a spread of simple hors d'oeuvres, cheese, crackers, and fruit. Include a mix of inexpensive non-alcoholic beverages. Another low-budget menu idea for casual retirement gatherings is to have a pot-luck meal where colleagues prepare food for the party.
If you do have a budget that allows for a fuller menu, bring in catered food. Deciding to serve alcohol or not depends on your company dynamic. Don't forget to put aside a fair amount of money for an exceptional cake!
Launch A Retirement Party Countdown Clock
Your retiree is likely keeping track of how many days they have left with the company. Let their colleagues join in the countdown! Using a free retirement template using Time and Date builds enthusiasm for the occasion and also serves as a reindeer so the invitees don't forget the date!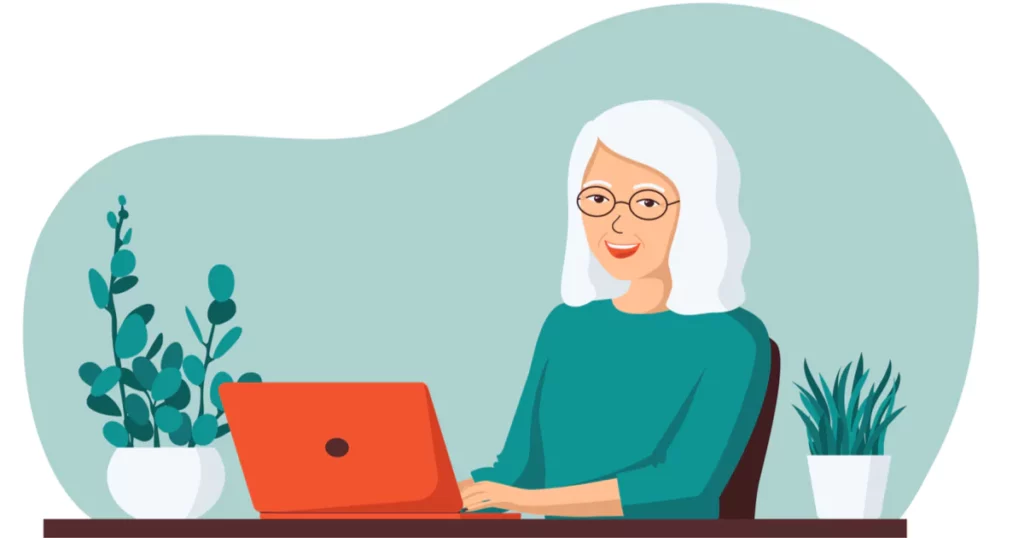 Retirement Party Ideas
Think outside the box when planning the retirement party. Simply decorating the office with some streamers, playing random music, and standing around chatting is no way to send off a cherished colleague! Even on a tight budget, you can turn the farewell into an affair to remember!
Here are just a few easy and fun activities for the party.
Pick A Theme
Retirement is the reason for the party, but it doesn't have to be the theme!
Find out what year the retiree started with the company and make that your theme. Have everyone dress in clothes from that year and make a playlist of relevant songs!
You can also make it a casual 'black-tie' soiree and give a greater sense of importance to your retiree's party. Ask guests to wear swanky clothes and deck out the party venue appropriately. Get champagne flutes and some bubbly. If you have a small budget, you can get plastic flutes and buy sparkling cider instead!
Travel and vacation themes work well for a retirement party! If your retiree has plans to go to another country, decorate with items from that country! Get some berets for guests to wear and baguettes and brie to eat! If the destination is somewhere tropical, serve cocktails like piña coladas and decorate with paper parrots and palm trees!
Play Games And Activities
Playing games and other fun activities at a party make sure that the fun doesn't stop! It also ensures that the party doesn't get too sentimental. Below are games you can play at a party and also a few out-of-the-office activities.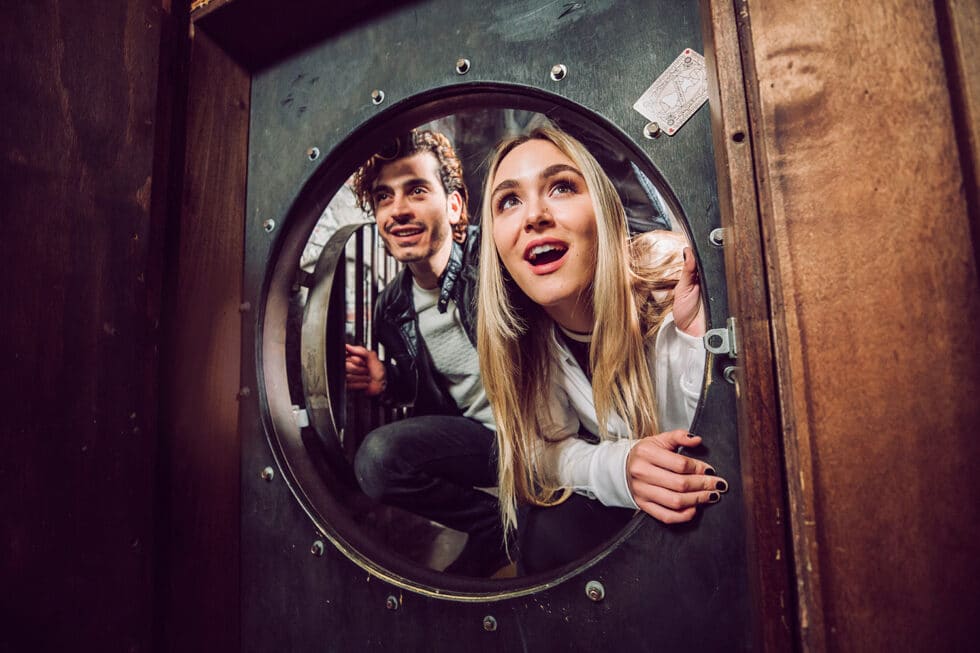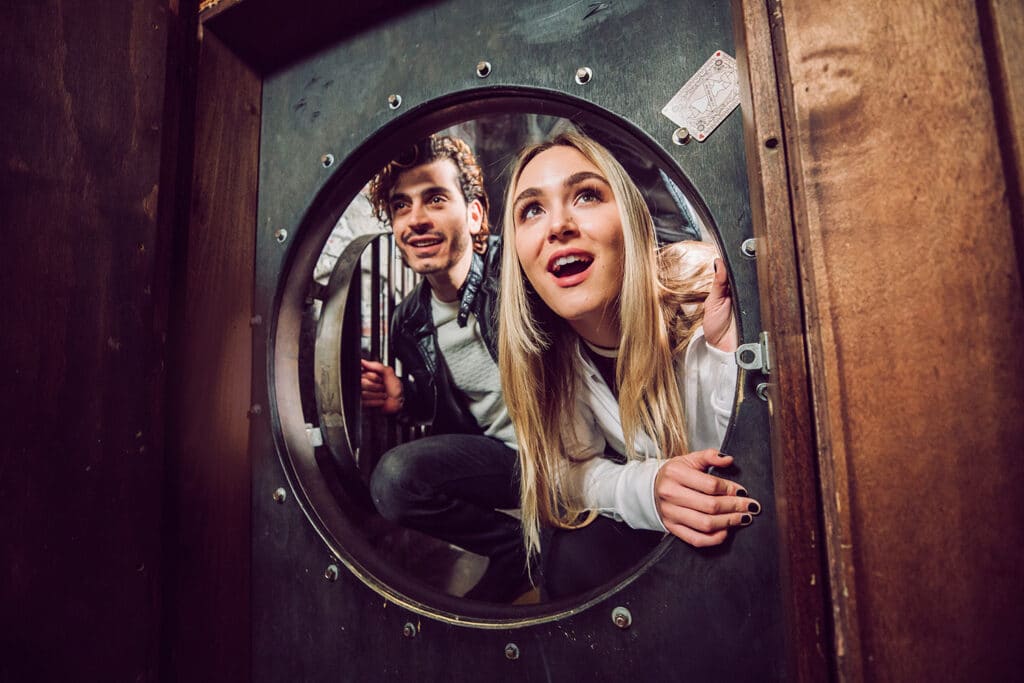 Try An Escape Game
Some people see retirement as an escape! Help your retiree jump-start their new life by playing an Escape Game! These 60-minute immersive adventures are played in teams who collaborate to solve puzzles and follow clues to complete the objective riddles. Choose from different themes like breaking out of a 1950s prison to recovering a stolen art masterpiece!
Do A Scavenger Hunt
Does your retiree like an adventure? Instead of having a traditional party, bring the celebration outside the office! On a scavenger hunt teams race against the clock to locate items from a list. The list can contain everyday objects or, for a more challenging experience, include some harder-to-find items.
Play Retiree Trivia
The category is the retiree! See which coworkers know the retiree best! Come up with about the retiree's life at work. For example, "What time do they normally eat lunch and what is their favorite food?", "How long has the retiree worked for the company?", "What is the retiree's favorite pastime"?
For loads more questions, you can find downloadable retiree-related questions on Etsy. Have a prize for the winner as an incentive to get guests engaged in the game. Find virtual trivia options here.
Smash A Retirement Piñata
Talk about a way to break free from the past and leap into the future! Let everyone have a go at breaking open a retirement-themed piñata like a champagne bottle or an alarm clock.
Make A Photo Album
A photo album is a touching keepsake for the retiree. Find some volunteers to collect photos of the retiree and colleagues at work, with an emphasis on the fun times. Use this Powerpoint template to upload the pictures and add some cute captions.
To make a montage of photos and videos with smooth transitions, special effects, and a soundtrack, use Clipchamp. Show the finished product at the party and present the retiree with a download.
Create A Memory Book
A step up from photo albums, memory books combine your pictures with related anecdotes. Newlywords is an online tool that helps you create a unique memory book. First, choose one of their templates, then invite people to contribute pictures, letters, and messages for the retiree. You can then edit, reorder or consolidate images into collages. You choose how you want the final product to be delivered. A hardcopy book is $20 and a PDF is free!
Assemble A Video Tribute
This is a step up from a photo album, but easy to make with free or low-cost online tools like Tribute's retirement video montage maker. For $29, you can use Tribute's do-it-yourself tools to make a seamless video tribute that can be viewed online, or, for an extra fee, sent to you on a flash drive.
Tribute assists you to contact colleagues and collect video clips of themselves speaking about the retiree. They can share funny stories about the retiree or talk about some special moments they have shared. Show the video tribute during the party and give the finished product to the retiree for a one-of-a-kind memento!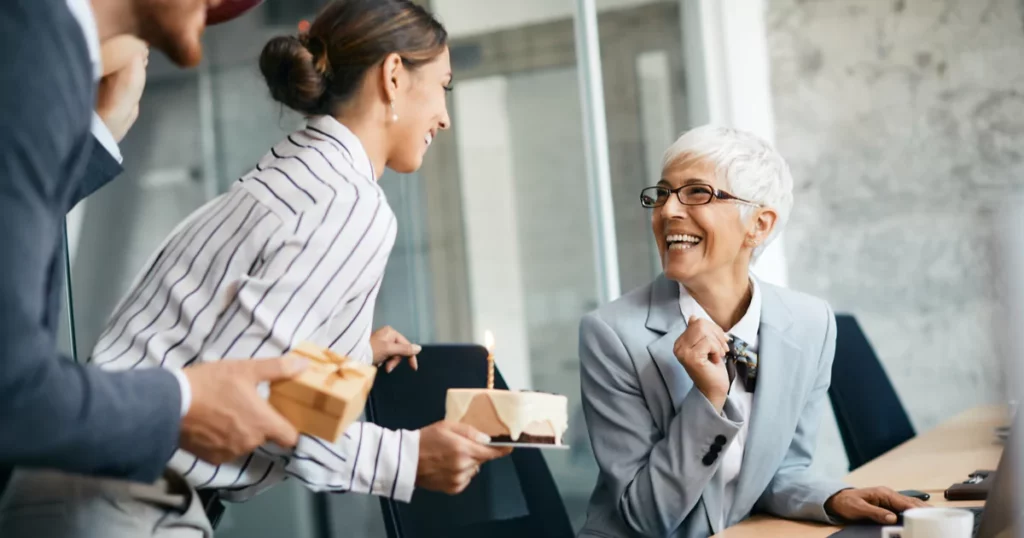 Retirement Decoration Ideas
If the party has a theme, decorate accordingly. If not, some festive retirement decoration ideas are helium balloons with messages about retirement, like "Good luck", "Congratulations on your retirement", and "We will miss you!". For a classy look, go with color combinations like black and gold or silver and white for decorations like streamers, tinsel, and flatware for food.
Hang a larger ban with well-wishes for the retiree like "Congratulations! You Made It!" or "Happy Retirement and Best Wishes for the Future!". A nice touch is to personalize the banner with the retiree's name or even a picture of them! Take a look at these great retirement banners ideas from Zazzle.
Retirement Cake Ideas
One absolute necessity when picking out a retirement cake is knowing what flavors the retiree likes. Ask around the office. You might want to match the cake to the party theme or decorations.
The next part is not so hard! The top of a cake is not so big which means you don't have to think deeply about a retirement message!
Here are some retirement cake ideas for both traditional and funny sayings.
Retirement is the Icing on the Cake!
Have an Amazing Retirement!
Oh, The Places You'll Go!
Now Every Day Can Be a Weekend!
Take Us With You!
Your Best Years are Ahead of You!
You've Been an Inspiration. Thank You!
Good Luck! We'll Miss You!
Bringing out the cake is an opportune moment for speeches honoring the retiree and toasting their future happiness. It also allows the retiree to make a speech of their own and thank the guests.
Retirement Speech Ideas
At a retirement party, a colleague, from any level within the company, gives a speech honoring the retiree. Writing a speech can be as daunting as writing a college application essay!
Don't let yourself get too stressed about writing a perfect speech. What counts the most is that you express heartfelt gratitude to your retiree. Here are a few retirement speech ideas to refer to when you sit down to write.
Limit the speech to about five minutes. Otherwise, you may lose the guests' attention.
Vary the tone. The speech should be respectful but a touch of humor is appropriate.
Mention some of the retiree's accomplishments during their tenure with the company.
Share anecdotes, both touching and funny.
Express your thanks for the years of service they have dedicated to the company.
Include well wishes for the future.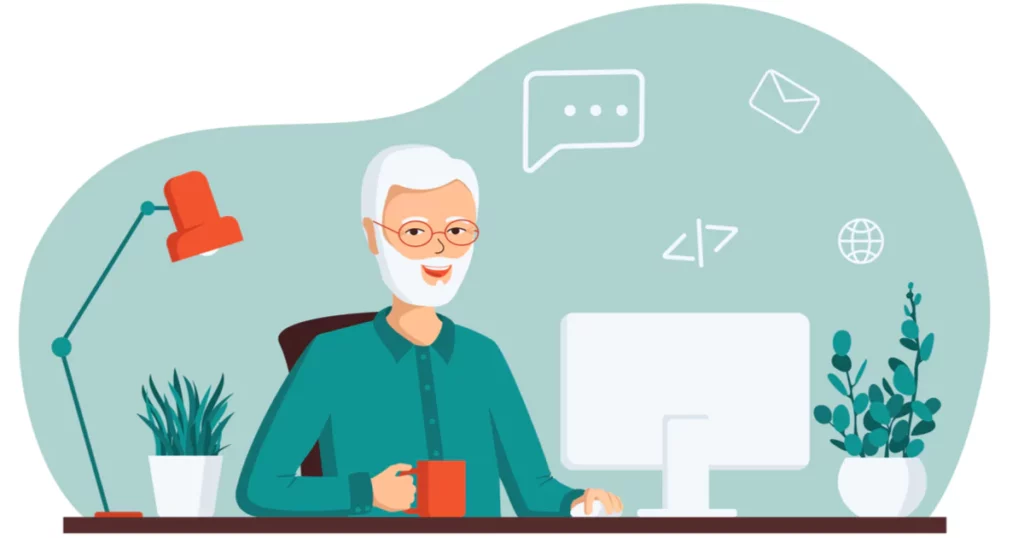 Virtual Retirement Party Ideas
If your company is operating remotely, there is no reason to call off a retirement party. With so many virtual retirement party ideas out there, the hardest part may be choosing the best virtual activity!
Saying congratulations and farewell to a retiring colleague online is no less meaningful than doing it in person. Here are some ways you can honor your retiree despite not being together in the same place.
How To Celebrate A Retirement Virtually
The main difference between an in-person retirement celebration and a virtual celebration is that the retiree and party guests won't be in the same physical location during the party. Instead, they will be together online by using a virtual meeting platform like Zoom, Skype, Microsoft Team, or Google Chats.
Instead of handing your retiree a gift, plaque, and card, you can send these items to the retiree's home before your virtual gathering. Once you are all together on Zoom, your retiree opens their retirement gift and reads their plaque and card. Everyone can enjoy the moment together despite the distance.
A virtual retirement celebration is not much different from an in-person one. You can play games, make speeches, tell funny office stories, and honor the retiree as if they were sitting next to you!
Read this in-depth guide, Virtual Retirement Party Ideas, that covers much of the same information in this article, adapted to a virtual celebration.
Activities For Virtual Retirement
A lot of the party games and activities listed above can be played virtually! There are some great games that are perfect for virtual celebrations!
Hold A Retirement Party
Being apart doesn't mean you can't party together for th! Organizing a virtual retirement party is nearly the same as planning an in-person party. Read our tips on how to throw a virtual retirement party.
Take A Virtual Trip
For a retiree who has talked endlessly over the years of that trip abroad when they retire, take that trip with them! With virtual city tours, you take your retiree to see the City of Lights with a virtual trip to Paris! They can take a virtual walking tour of Rome or see the Taj Mahal on a virtual trip to India!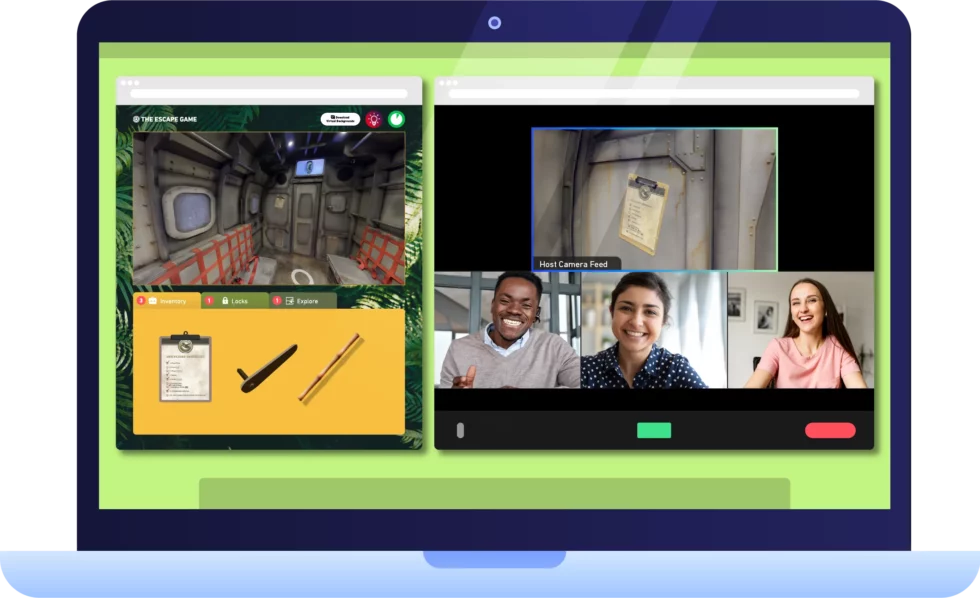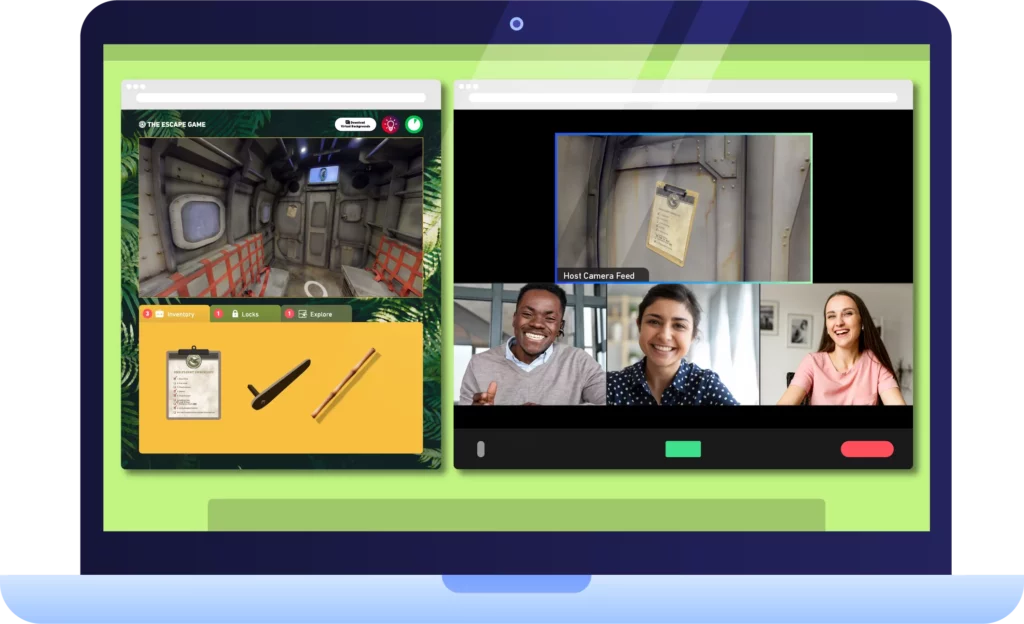 Play A Virtual Escape Room
Just like playing an in-person escape room, a virtual escape room offers the same immersive, exhilarating experience. These 60-90 minute games use a special online platform that allows party guests to see each other while playing. If teams are stumped, a live host is there to help. Although the players may be far apart, they will virtually be stuck in a small virtual room until they manage to escape!
Do A Virtual Scavenger Hunt
With virtual scavenger hunts, you and the retiree can hunt down objects from around the world without leaving your house. Collaboration is essential to finding every team on the list. For a retiree who has been part of a close-knit team, a virtual scavenger hunt can be the team's last hurrah!
Play Online Games
Retiree Trivia is super easy to play virtually with Kahoot!, a free, customizable, online trivia game. If you prefer, play a classic trivia game. How about an online game show, virtual murder mystery game, or online mystery game? There are numerous online activities to keep your retiree and party guests entertained!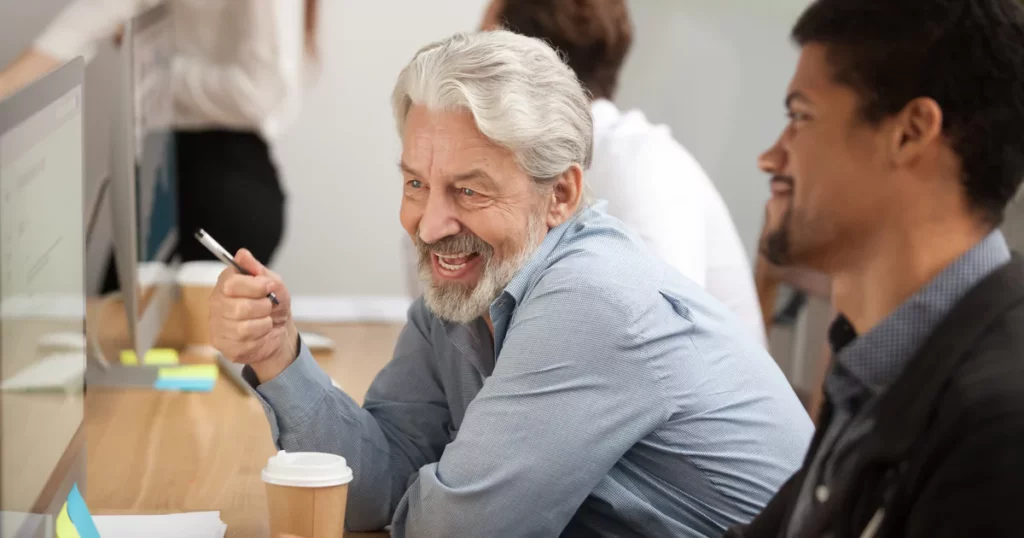 Retirement Celebration Tips
When deciding how to celebrate your employee's retirement, keep the following tips in mind. These are essential to every aspect of organizing a successful retirement celebration.
Budget
Know your budget before you start planning. Without knowing how much money you can spend, you can't make good choices on how to best honor your retiree. Check with your Human Resources department to see if there is a set amount of money allotted for retirement celebrations. From choosing gifts to planning a party, you don't want to find out too late that you've come up short and can't afford a good retirement cake!
Planning Time
How long do you have to plan the celebration? If time is short, then gifts, plaques, retirement recognition letters, and certificates are the best choice. If you have enough time to plan something grander, plan for a party or other celebration with activities and games.
If you are working with a party planning committee, delegate responsibilities so you don't overload yourself with tasks. If the planning is taking place over a couple of weeks, spread out committee meetings. Set a meeting once a week, on the same day of the week and time. This way everyone can set aside time in their calendar in advance.
Don't Plan Too Many Activities
Everyone loves a party. But don't let the party overshadow the guest of honor! Have an informal agenda so that you can fit in all the activities included in the celebration. If you are going to play a game, choose one that can be completed in a reasonable time, like under an hour.
If you are presenting a video tribute, you may want to skip playing games so that the party is not jam-packed with activities. Keep an eye on the time so you won't have to rush through speeches and toasts at the end of the party.
Know Your Retiree's Wishes
Ask your retiree what they prefer for a send-off. Would they be comfortable with an event with lots of attendees or would they prefer a more intimate gathering with a small group of colleagues? Maybe they don't want any gathering at all.
Take your retiree's wishes and personality into account when deciding everything — from how to celebrate down to what card or plaque wording to use. This is your retiree's big moment and you want them to know you are saying goodbye to them not just as an employee, but as a person you've come to know over the years.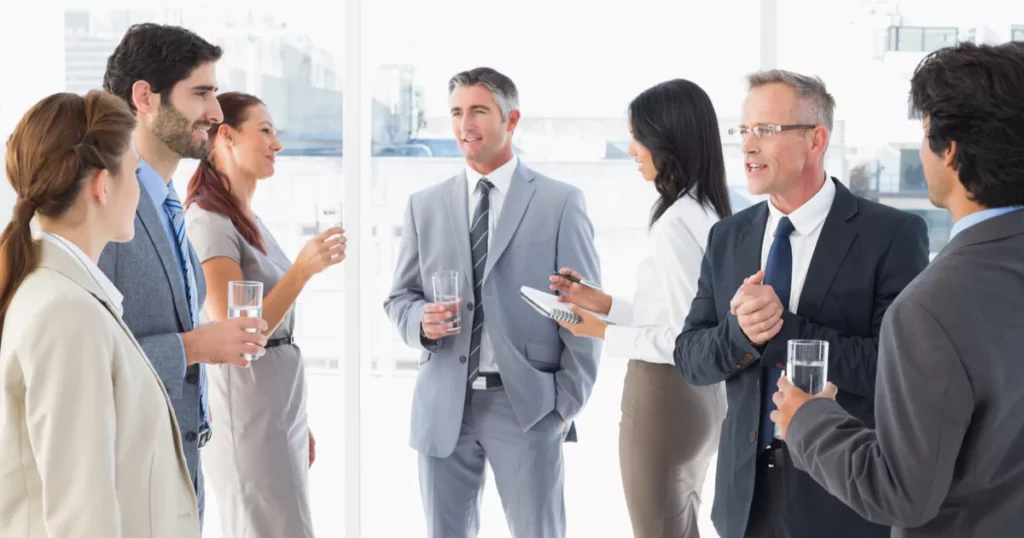 Final Thoughts
With so many different ways to honor your retiree, you can find one that works with your budget and time frame. Whether you choose to present them with a plaque or certificate or go all out and have an unforgettable farewell bash, you'll be sending off your colleague with memories to last a lifetime!