It can be challenging to create connections that go beyond virtual team meetings or shared work projects. If you want to facilitate team building but aren't sure where to start, here are seven awesome team building tools to help you out!
Tool Table of Contents
---
1. Goal Setting
Before choosing an activity or event, think about your desired outcome. Picking a goal will help you narrow the focus of your activity and choose options that will best meet your team's needs. Here are just a few goals that many companies are seeking to accomplish with virtual team building.
Increase Camaraderie and Rapport With Colleagues
Create Challenges and Foster Creativity
Build Relationships Through Teamwork
2. Virtual Meeting Platforms
There are a variety of available online platforms well-suited for team building. Take into account what your goals are and which online software has the necessary features for your chosen activity. Different virtual platforms offer options like co-hosting, breakout rooms, moderation tools, and screen sharing.
Google Hangouts is popular for its integration capabilities while one of Zoom's best features is its breakout room capability. However, if you already have a preferred method for your group meetings, it's best to use that platform because coworkers will already understand how the system works and you can get to the fun part of team building!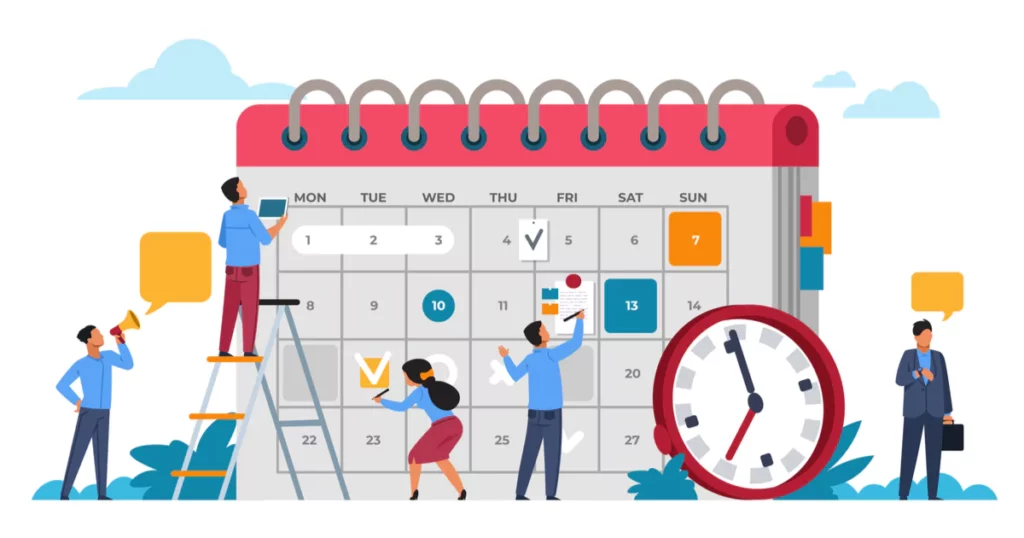 3. Joint Calendars
Wrangling together a group of people is pretty much impossible without some kind of team building tool that can sync up calendars. With a joint scheduling system, like Google Calendar, you can create an event, determine what times individuals have available, and automatically send email updates about the event.
When it comes to actually scheduling your event, consider what date and time will make the most sense for everyone, depending on how much time you'll need for activities and different time zones. For best results, plan it on and during a workday, as that's most likely to fit into everyone's schedule.
4. Paperless Post
Sending out an invitation makes receiving notice about a team building event so much more personal than a generic email. One fun way to do that is through Paperless Post. They offer "polished designs you can customize and send in minutes!" This reinforces the fact that this scheduled activity is going to be a fun, special time and not a mundane work meeting!
In the invitation include the date, time, location or virtual video meeting link, and other relevant details.
5. Virtual Team Building Activities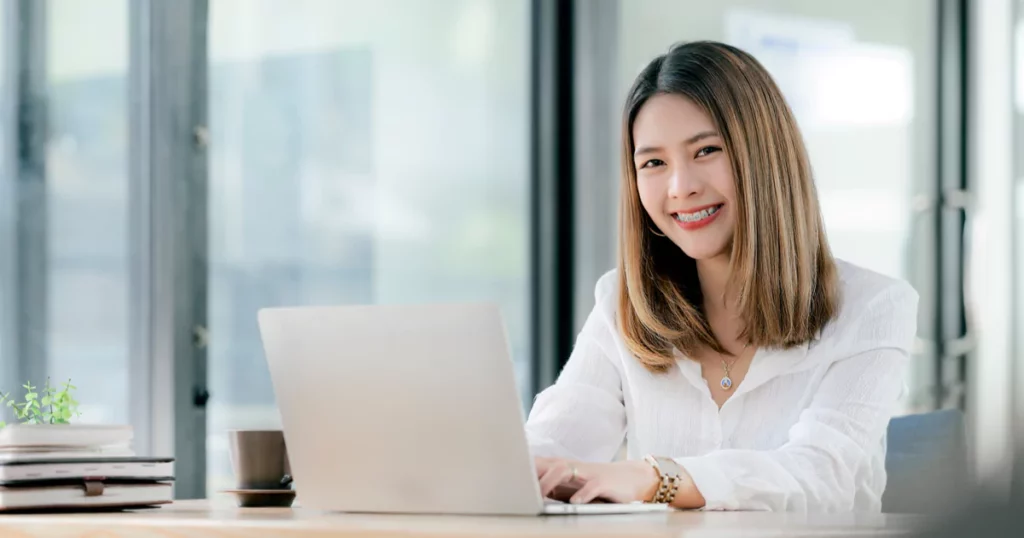 The team building tool you need to keep the event is some virtual team building activities! Below are a few suggestions that work well to bring team members together and create bonds.
Icebreakers
Icebreaker activities are perfect to get people chatting and feel some quick connections. Check out these icebreaker questions to ask or try on of the following ice breaker activities!
Two Truths And A Lie: This classic team building game asks team members to present three "facts" about themselves, one of which is actually not true! Everyone else in the group must figure out which is the lie.
Two-Minute Network: Split the group into pairs and send them to breakout rooms with a specific question to ask each other. Each group will have two minutes to answer each question. When the timer is up, they'll switch partners and ask a new question.
One Common Thing: This easy game requires everyone to have a list with each other's names on it. Next, you'll want to set a timer and allow team members to find a similarity between each other. Team members can't use the same similarity, encouraging them to learn new things about each other.
Virtual Games
If your team already knows each other, you can play games or choose activities that aren't as focused on getting to know each other. Here are a few of the top-rated team building activities we recommend!
---
Get Your Free Game
The 3-Minute Non-Cringey Ice Breaker for Your Next Meeting
A ready-set-go game to run at your next fully remote or hybrid meeting without the hassle or added pressure of developing a team-building exercise yourself. Get it here →
---
Virtual Trivia Games: In this easy activity, have someone ask trivia questions and participants raise their hands to answer! You also don't need to come up with questions when you use a free tool like Random Trivia Generator. Look here for more virtual trivia game options.
This Or That: This fun game includes one player choosing an object, place, or concept. From there, team members will ask questions in this or that format to help figure out the answer. For example, "Is it a big city or a small town?"
Robbery Artist Sketch: Split your co-workers into two teams. Each team will choose a leader who will be shown an image of a face. The leader must describe the face to the team, who will then sketch out the face as best they can. The team that has drawn a sketch that most resembles the face described wins!
Mini-Scavenger Hunt: Split your team into two groups. One person from each group will be the leader, and they'll come up with a list of items that are related to the given theme or topic. Team members must go around and find as many virtual scavenger hunt list items before returning back to the starting point. For a completely themed version, try a virtual museum scavenger hunt.
6. Intentional Encouragement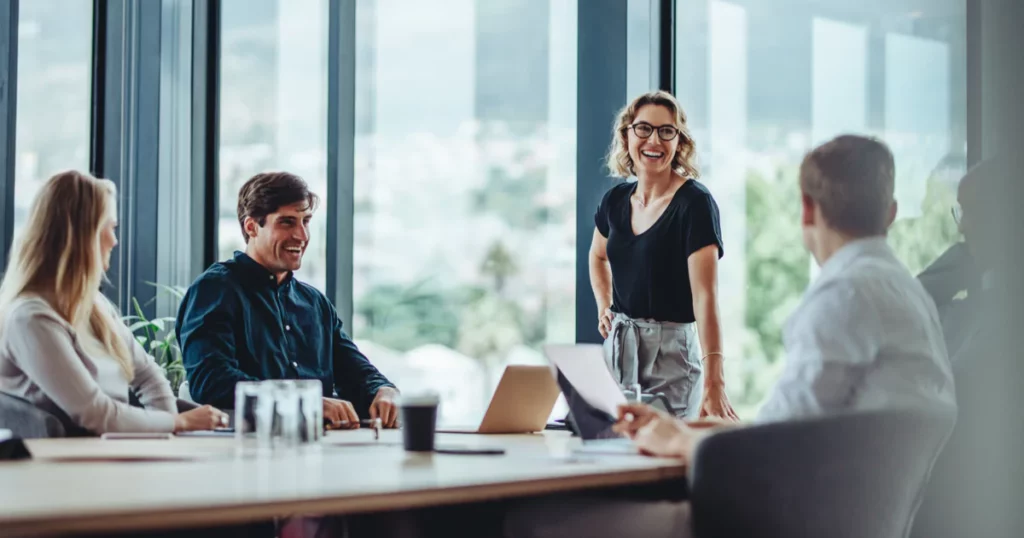 If you're not excited, your team won't be either! The best way to increase participation is to keep your team enthusiastic. Here are a few ways you can do this:
Give lots of encouragement when people try new things. Think of yourself as a coach rooting for everyone to be a winner! Give the team a thumbs up!
Keep the same energy level throughout the game or activity. No one wants someone who checks out halfway through the activity.
One way to keep yourself engaged is to take notes during activities. Write down observations you make during the activity so you can tweak anything for your next fun virtual team building activity.
7. Google Forms
Once an event is over, asking for feedback can help you see what worked and what didn't. Google Forms is a great team building tool that allows you to send a customized survey to participants where they can anonymously submit their responses. Gathering feedback is essential so that you can make sure your team gets the most out of each virtual team building activity!
---
Final Thoughts
Team building tools make team building more successful and fun for everyone involved! The right tools also allow people to participate without being tied down by physical limitations like location. Learn more about team building activity options from Team Building Hub!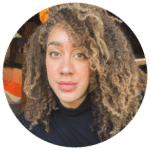 Anecia is a Nashville-based writer who believes in the power of team building. She writes a variety of content focused on creative corporate team building ideas, to help teams become more dynamic, unified, and successful.