You don't have much of a team if your team is disconnected or disengaged. But don't fret; you can boost team engagement and camaraderie by incorporating team building activities that allow you to spend time together outside work! The best group activities will encourage you to collaborate, problem-solve, and communicate with one another to accomplish a shared goal. Other fantastic options will get you all in the same room to reconnect and spend time together. Whichever kind you choose, team building events are loaded with benefits – especially in Concord!
If you're in the Concord, North Carolina, area with your team and looking for some group activities, you're in the right place! We've found some of the best activities to boost team morale and help you reconnect.
Below you'll find 21 fantastic group activities to do with your team — with options for every kind of team dynamic. Keep reading to learn more!
Table Of Contents
21 Awesome Team Building Activities in Concord
What To See On Your Team Building Trip To Concord
21 Awesome Team Building Activities in Concord
1. Collaborate To Solve an Escape Room
The Escape Game has been "wow-ing" teams since 2014 — so they know a thing or two about crafting experiences your team will love. Even better? Escape rooms overall make for excellent team building activities! The challenge is deceptively simple. Can your team work together to find clues and crack codes to escape before time's up?
The Escape Game in Concord features unique escape themes with different difficulty levels. Each game includes multiple rooms and is highly immersive. These story-driven themes go beyond escaping; they inspire team adventure and exploration. Your team might not escape these rooms, but you will have fun!
2. Plan An Event with Team Building Hub
Concord is the second-largest city in the growing Charlotte metropolitan area. As this area continues to climb the list of fastest-growing cities, you'll find more and more ways to engage your team. The experts at Team Building Hub can help you narrow it down. They specialize in designing team building events that everyone can enjoy! The logistics around planning can get tedious, but with Team Building Hub, your next group activity can be a breeze.
From in-person events to virtual experiences and everything in between, Team Building Hub can take the reins to create an event your people will never forget.
Here's how it works. Fill out a quick form with as many details as you know. Within one day, you'll hear from one of their professional event planners. When meeting with your planner, share what you're looking for and interested in. They'll take it from there to build, manage, and provide everything you need.
3. Go Indoor Skydiving
Leave your fear and strap on your gear as you fly through the state-of-the-art vertical wind tunnels at iFly in Concord. When folks hear "team building," trust falls often come to mind. In this out-of-the-box activity, you'll redefine "falling" and give your team a flying and falling experience they'll laugh about for years to come. Since it's indoors, there's no need for a backup plan; your team can skydive rain or shine!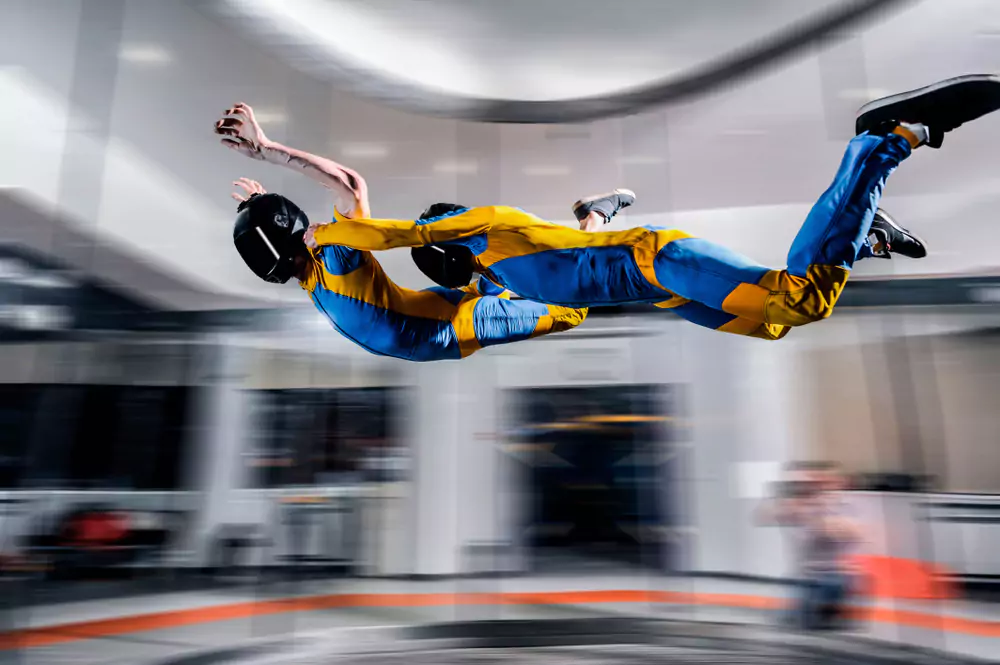 4. See the Sharks at Sea Life Aquarium
With nearly 50 locations in 17 countries worldwide, the Sea Life Aquarium knows how to protect animals and inspire passion for the ocean's creatures. As a team, you can explore ten interactive zones throughout the aquarium. You'll see turtles, stingrays, and jellyfish. And if you're brave, you can reach into the Interactive Touchpool and touch up to seven species of unique creatures.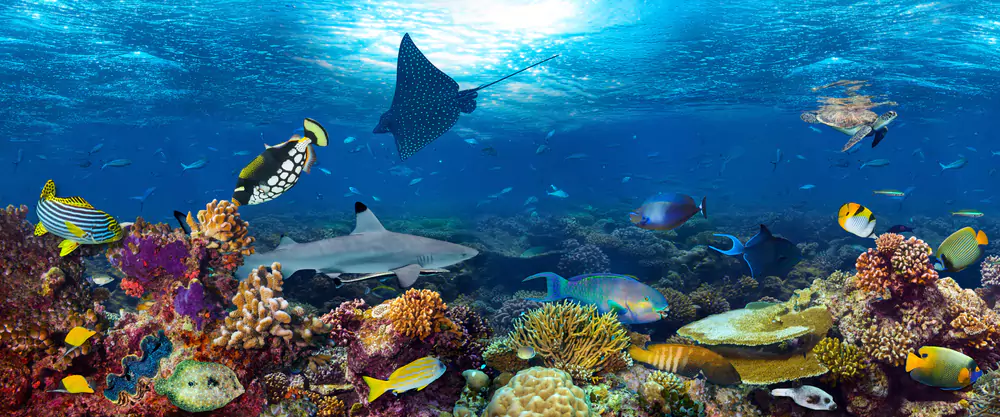 For added fun, you can encourage your team to try their hands at nature photography. See who can snap the best photos and award a prize. Or you can kick things up a notch with a scavenger hunt. Provide your group with a list of some creatures in the aquarium and see who can find them all! Participants can use their smartphones to provide photo and video evidence – it's a great fit for team building in Concord!
5. Explore a Historical Gold Mine
Reed Gold Mine is the site of the first documented gold discovery in the United States. And until the California gold rush, North Carolina led the nation in gold production. You can explore the underground gold mine or any of Reed Gold Mine's several hiking trails and archaeological sites as a team. If your group visits between April and October, you can even try gold panning to separate and recover gold! Instructors are available to assist individuals and groups with limited or no experience with gold panning. Good luck!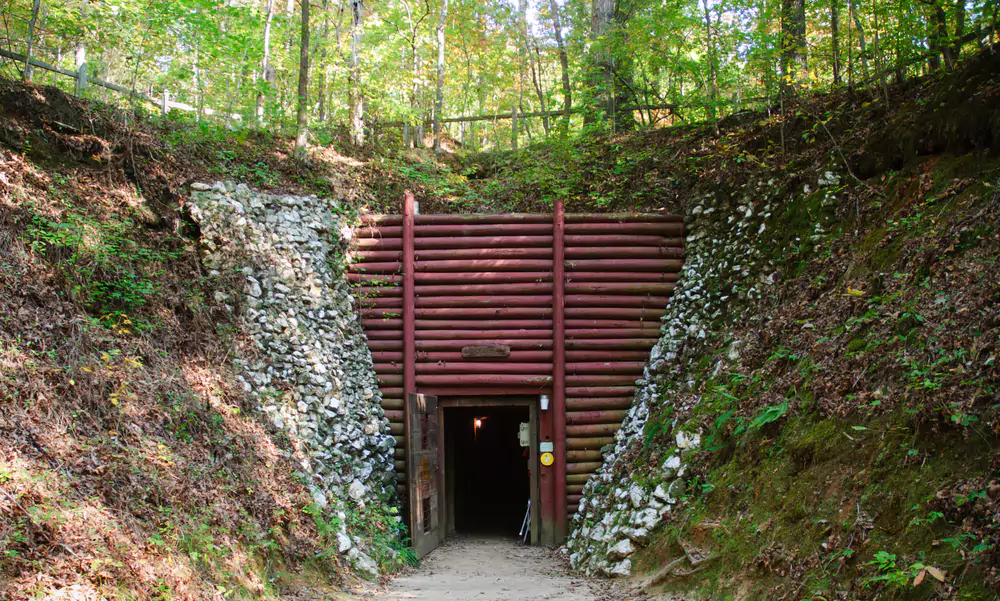 6. Solve a Mystery
This one is for any group searching for an epic team building competition. With these online mystery games, your team will play as detectives racing to solve a crime first. Evidence is everywhere. From unlocked surveillance videos to hidden websites and a dossier of clues to decode, only the savviest teams of detectives will solve the crime. Choose a fun theme or put it to a vote to decide which mystery your team will unravel!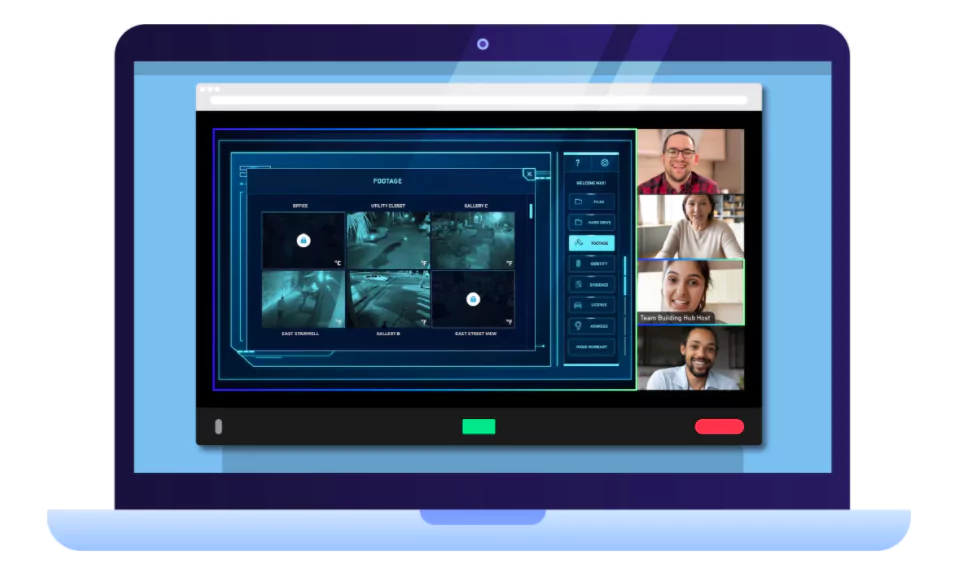 The Art Thief: Chasing Hahn
Known art thief and elusive criminal, Vincent Hahn, is on the run. Armed with his case file, your team must collaborate and piece together evidence to find where Hahn is hiding and bring him to justice.
The Art Thief: The Silk Road
It's time to tango with Vincent Hahn yet again. He's back on the run. Although he's slick, does your team have the know-how to find Hahn and take him down?
Rogue Scientist 1990
When the Agency of International Reconnaissance (AIR) comes knocking, your team needs to answer the call. The year is 1990, and Dr. Humphrey has been reprimanded for his dangerous genetic experiments. You'll need to collaborate and dig up clues to build a case to find and stop him before things go too far.
7. Play 18 Holes of Mini-Golf
Company events can be a blast. Skip the boring activities and plan your group event at Monster Mini Golf! You'll enjoy unlimited laughs as the competitive juices flow. By the end of 18 holes, it will be clear who your team's putt-putt champion is! Monster Mini-Golf has private haunted mansion event rooms, unlimited arcade gameplay, prizes, awards, and more! You can even add mini bowling or a laser maze to your event.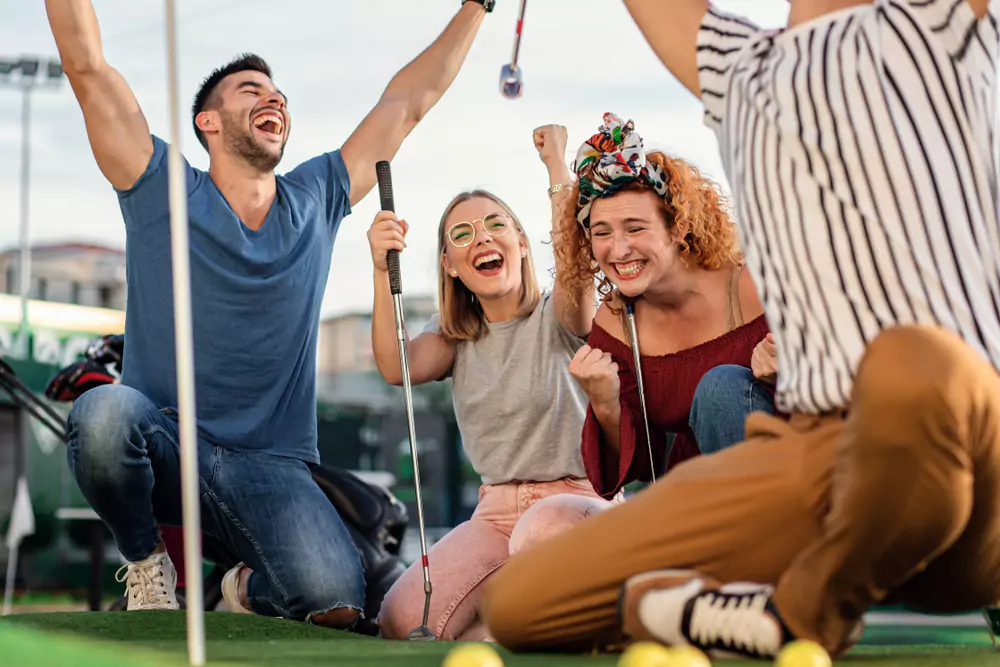 8. Race Indoor Go-Karts
Arrive and drive in this high-speed activity for your next team event. Your ultimate indoor racing experience begins at K1 Speed in Concord. This exciting option will drive up your team's adrenaline as they complete a 12-lap qualifying race before the 14-lap Final Event Race. For corporate events, the team at K1 specializes in encouraging team building. You'll race to score points for your team, compete in a relay challenge using a soccer ball, and even work together in a pit crew challenge. The team activity demands courage, concentration, communication, and problem-solving.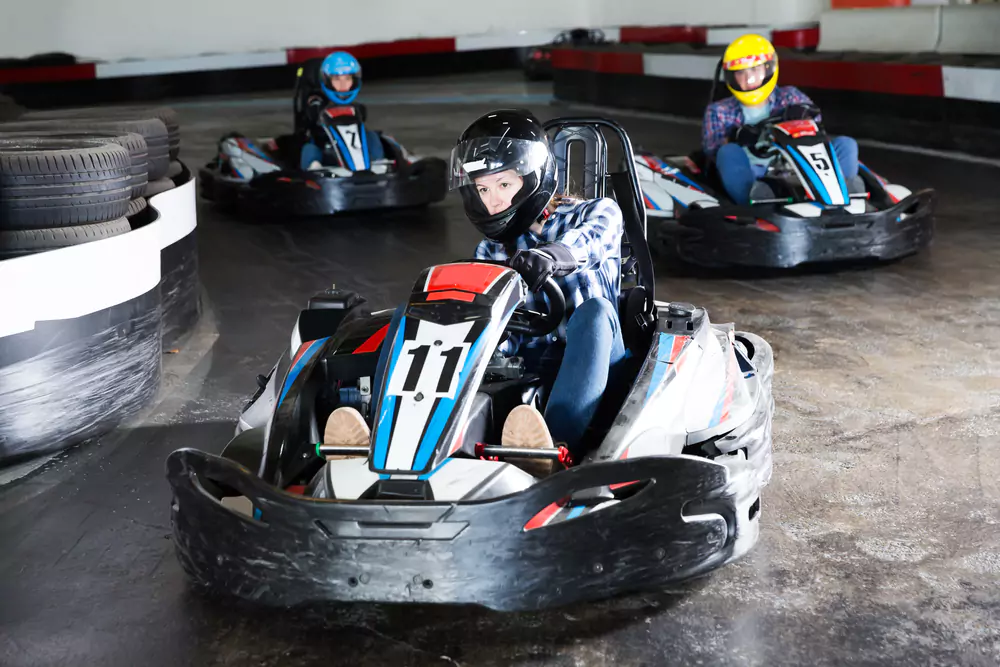 Afterward, you can enjoy a meal as a team when you've exhausted yourselves. K1 Speed partners with Concord's finest catering services, so no team leaves on an empty stomach.
9. Grab Some BBQ
Barbecue is an integral part of the history of North Carolina, so you'll want to ensure your team has a memorable dining experience. The reviews are clear: Some of the best country-style barbecue ribs, brisket, and pulled pork can be found at The Smoke Pit in Concord. Sharing a meal is one of the world's oldest bonding activities and remains an excellent way to connect and create opportunities for team conversation and laughs.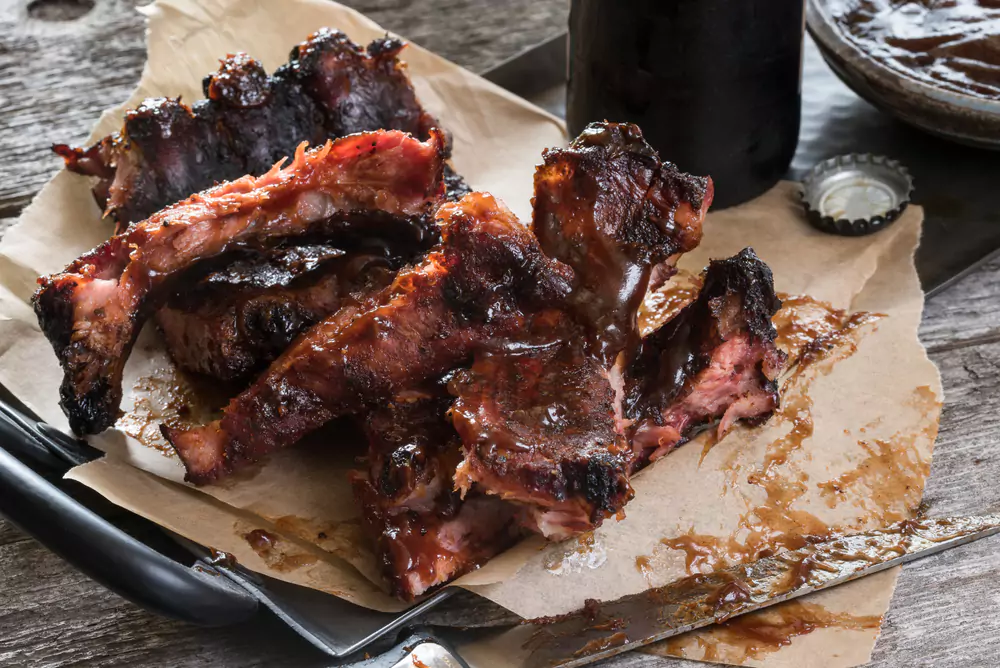 10. Hunt for Real-World Treasure
Outdoor team building is a fantastic way to get sunlight and fresh air while boosting serotonin. Geocaching is an outdoor recreational activity that tasks players with finding items (called geocaches) hidden by real players. At any point, millions of caches are hidden around the world. Here's how it works. Players have marked the coordinates of the geocaches, and your team will use the mobile app or a GPS to navigate to those coordinates and recover the item.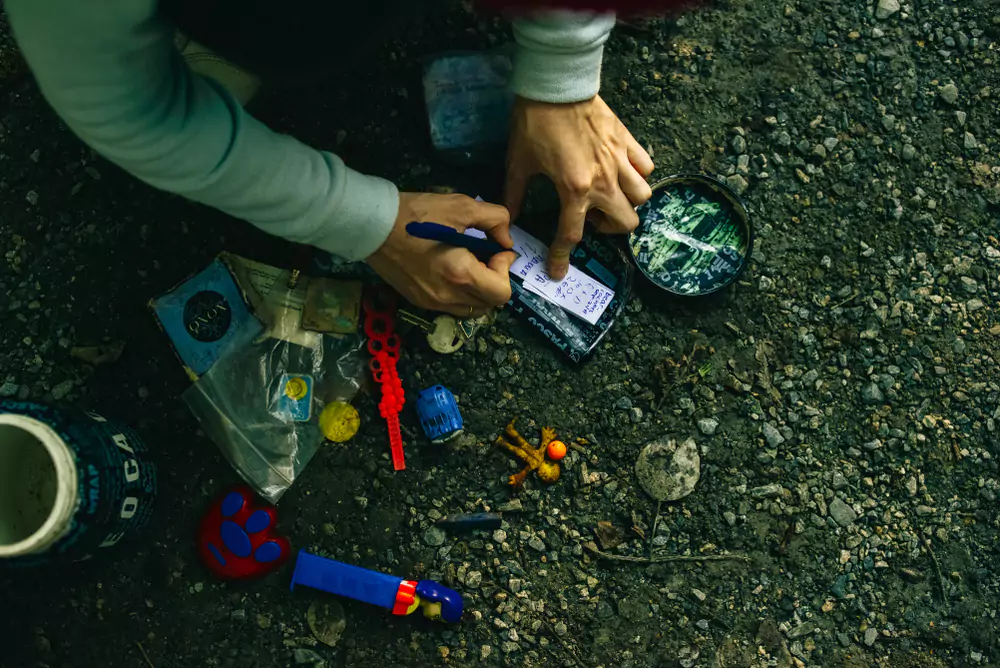 Turn this into a team competition by splitting into groups, setting a timer, and challenging groups to hunt for items in the Concord area. The best practice for geocaching says that if you take something, you should leave something of equal or greater value and place the container back exactly how you found it. To keep it simple, tell your team to snap photos of the items instead of removing them. Good luck!
11. Play an Online Game Show
This is an excellent way for virtual or hybrid teams to connect and compete with one another. Skip the complicated technology and cumbersome rules with these competitive online game shows. Designed for team building, you'll work together to rack up points, earn badges, and soar to the top of the ever-shifting leaderboard. Every player will see an interactive game dashboard where they'll view puzzles and a live score that shows how they're measuring up. Your energetic game show host will keep motivation and engagement high so everyone can participate and have a blast. Keep your eyes out for hidden point opportunities and surprises — speed counts!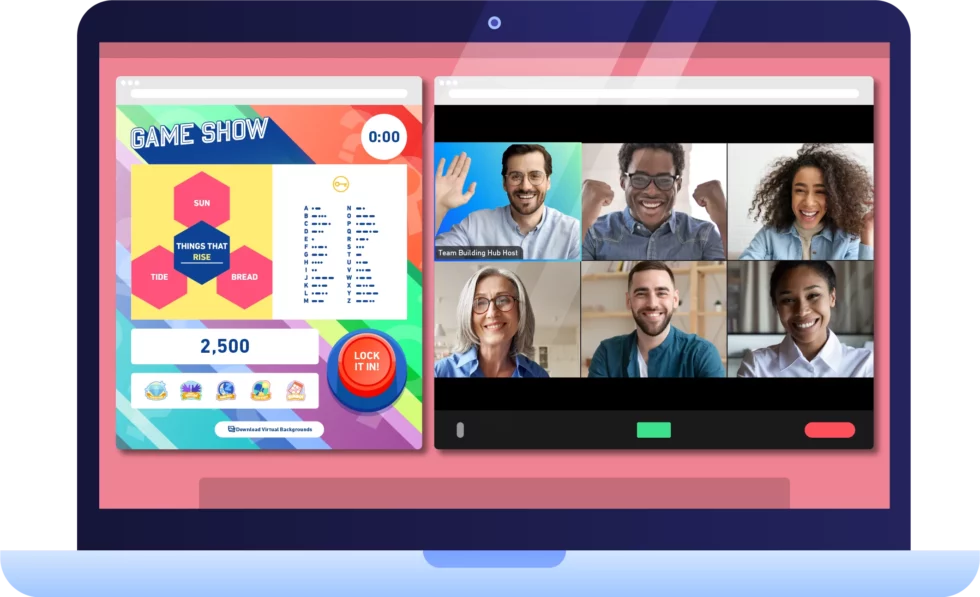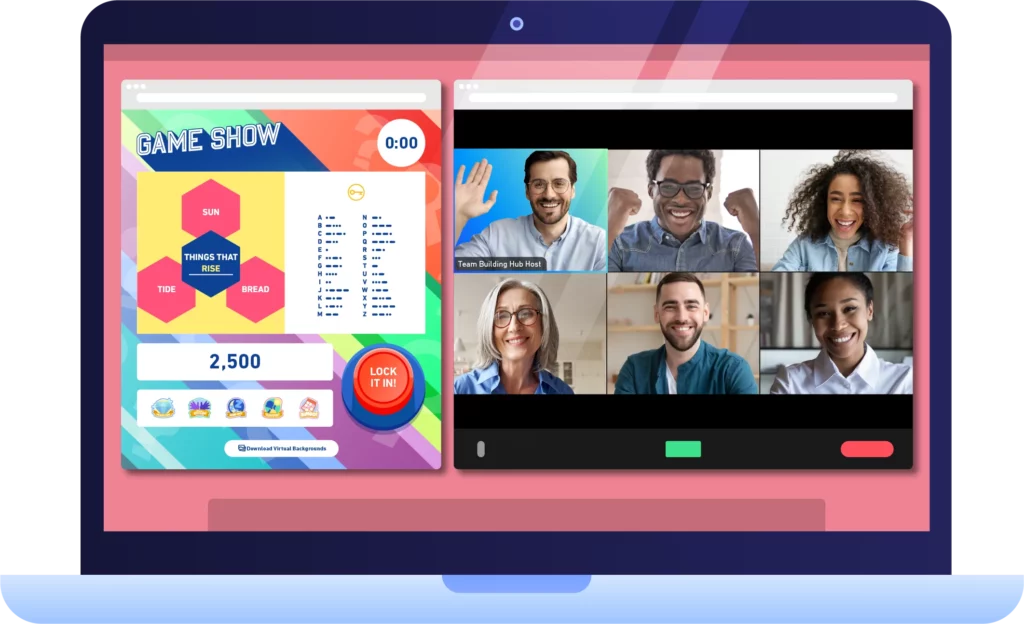 12. Explore a Botanical Garden
The UNC Charlotte Botanical Gardens is a great place to take your team. Botanical gardens offer an up-close look at curated collections of local and exotic plants for inventory, education, conservation, and research. Guided group tours can be arranged, or you can explore the self-guided options. At the UNC Charlotte Botanical Garden, you'll find 10 acres to explore and the largest diversity of plants in one location in the Charlotte/Concord area. Stop by The McMillan Greenhouse on site to see exotic plants year-round.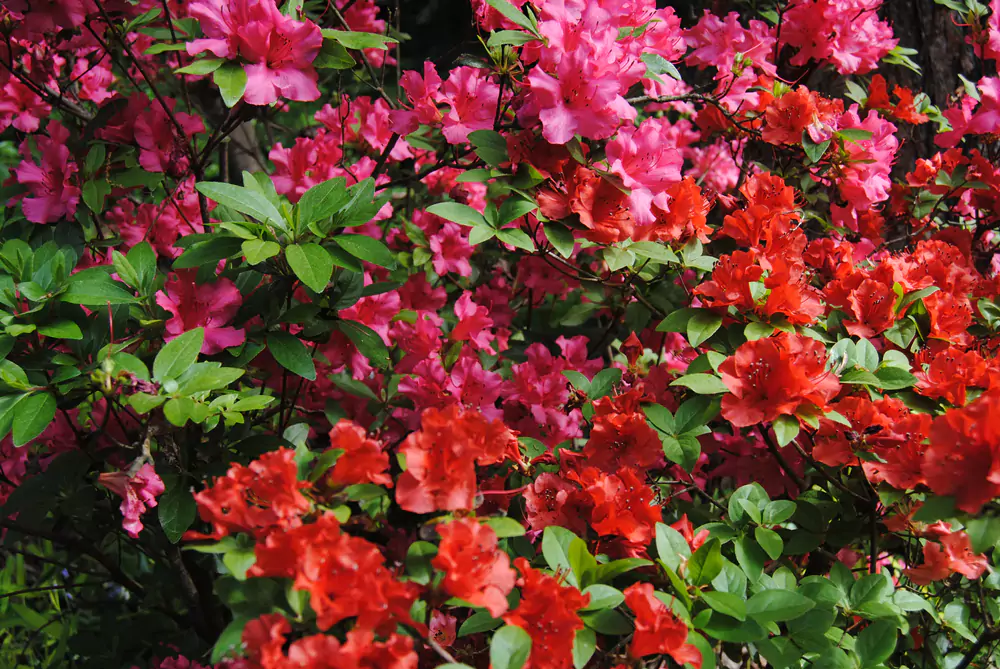 Botanical gardens are great photo opportunities!. This is a great place to encourage your team to take photos and vote on the best shots at the end.
13. Compete in a Cooking Competition
Chef Alyssa has been cooking her entire life, and her kitchen has won several awards. Your team can experience her delicious recipes and have a blast together! At Chef Alyssa's Kitchen, there are four group class formats to choose from: Hands-On, Chopped Challenges, Tapas Tastings, and a Bake-Off Challenge. You can work together to make dishes from mystery baskets, cook a series of small-plated meals, and even try Chef Alyssa's British Bake-Off technical challenge.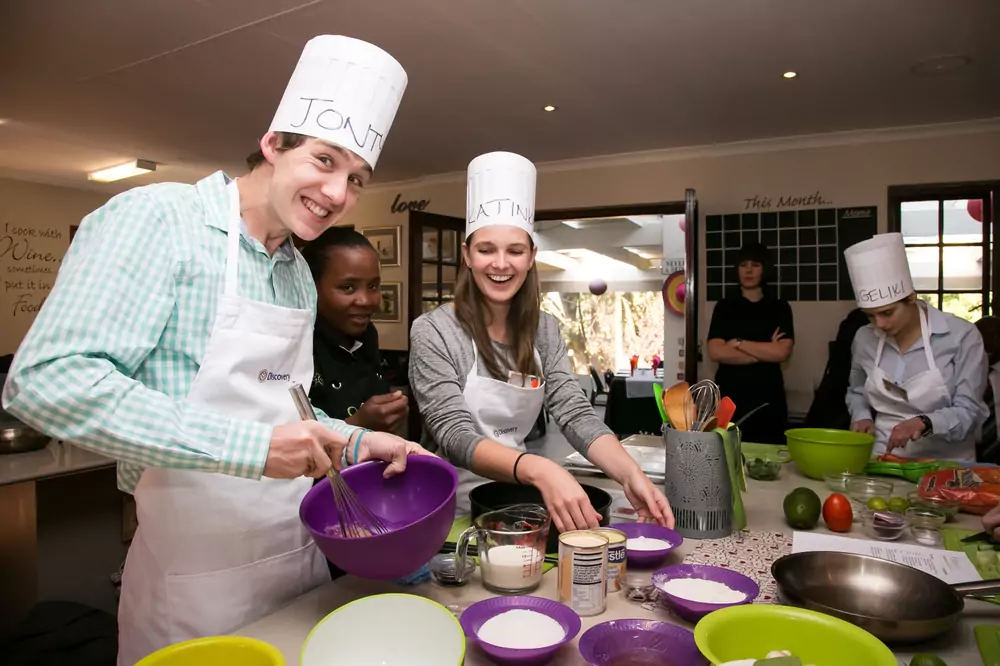 Whichever private event you choose, you'll have a delicious meal at the end to enjoy together – a delicious way to team build in Concord.
14. Swing Sledgehammers at a Rage Room
Book an exhilarating event at the Tonic Rage Room! Your team will get a chance to destroy a range of items with a sledgehammer. There's no competition here, just the thrill of smashing things with no consequences. In this unconventional option, your team will make memories they won't soon forget.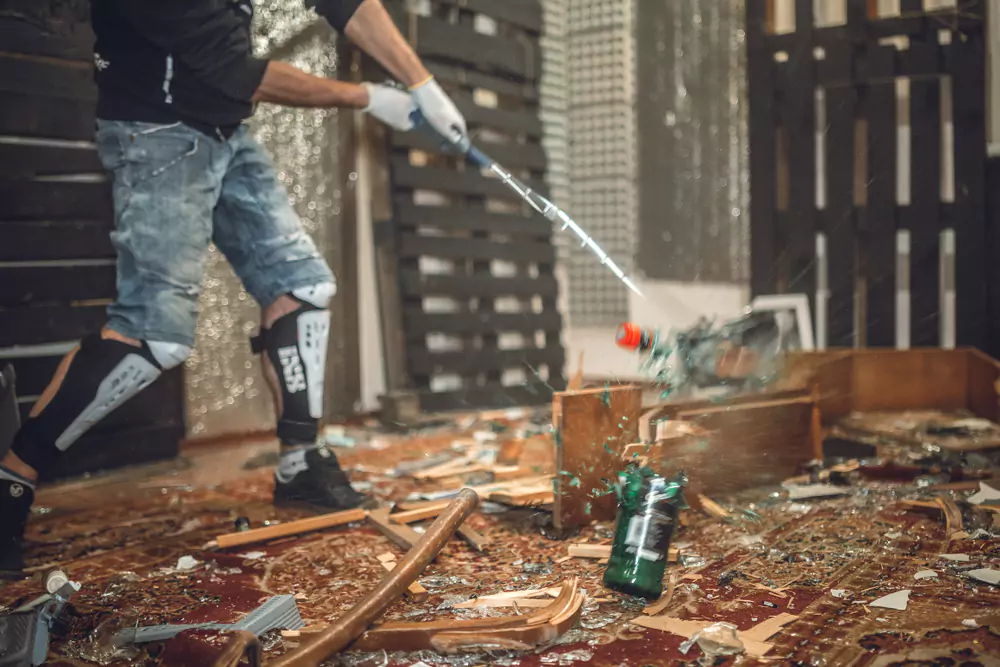 15. Ride Along with NASCAR Drivers
Your team members will have to hold on tight when riding shotgun as passengers in a NASCAR Ride Along. One by one, team members can take turns experiencing a three-lap ride along with a professional driver. You can also arrange a NASCAR Driving Experience, where your team members can drive a NASCAR race car for themselves on a 1.5-mile quad oval track.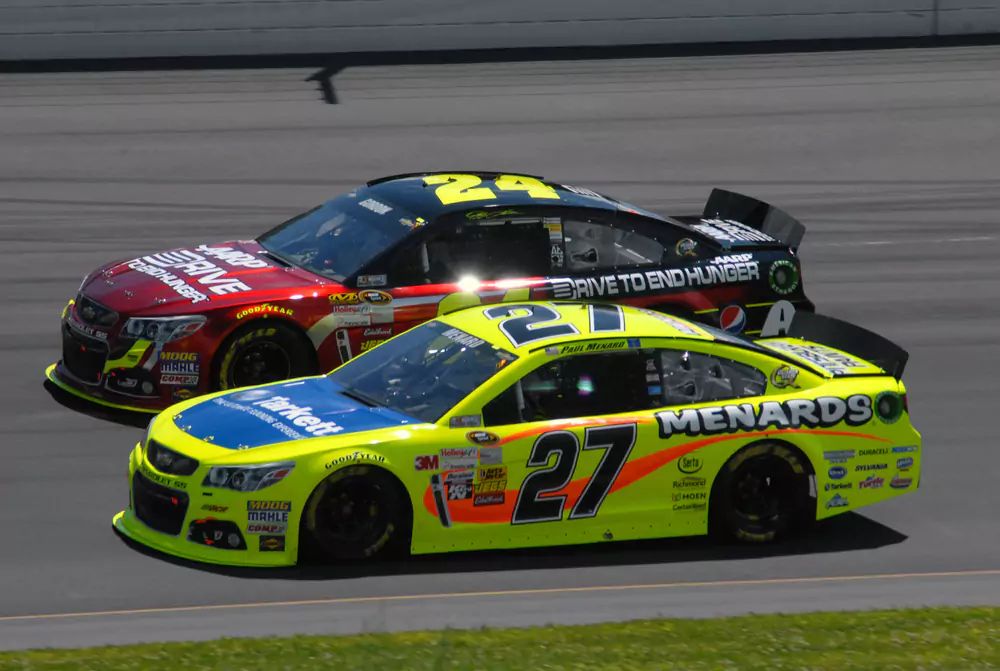 Remember: The best NASCAR drivers have the best teams behind them. The team at NASCAR Racing Experience can help you design your next group event with pit stop challenges and custom competitions that encourage your team to work together. Arranging a visit is simple. Fill out the group event form and choose the "Charlotte Motor Speedway" racetrack. Their team will reach out to help you design an event that both motivates and excites your employees.
16. Throw Axes Together
The Iron Axe Society is Concord's first indoor axe-throwing facility. Axe throwing is often described as a cool, modern twist on darts and bowling. Your team will take turns throwing a small hatchet at a fixed wooden target. The closer you get to the center, the more points you'll earn for your group. This exciting competition will transform your team into axe-throwing experts in the blink of an eye. At the end of a few fierce rounds, you'll tally points and see who takes home the title of "Iron Axe Society Champion!"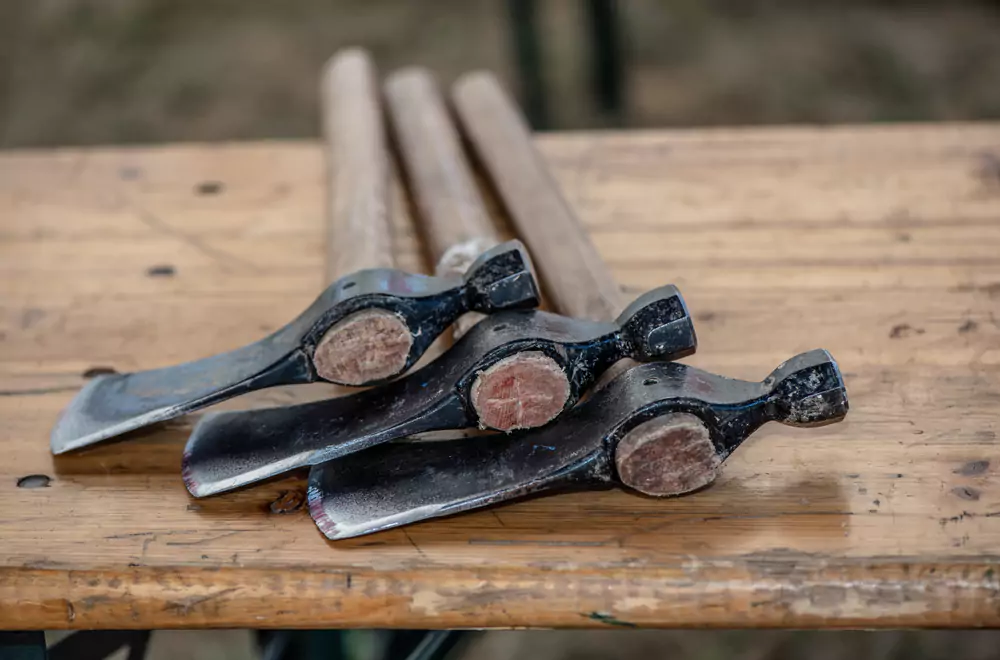 17. Have a Trivia Competition
Trivia is a fun way to get all your team members involved — you never know who has the answer to a question. The customizable gameplay is one of the best reasons to host a trivia competition for your next team event. You're guaranteed a good time, whether you're quizzing folks on world history, company history, or even little-known facts about one another!
Setting up trivia is easy: Pick a topic and research questions and answers, or choose from tons of virtual trivia games. You can also browse the local Concord pubs for a trivia night your team can join.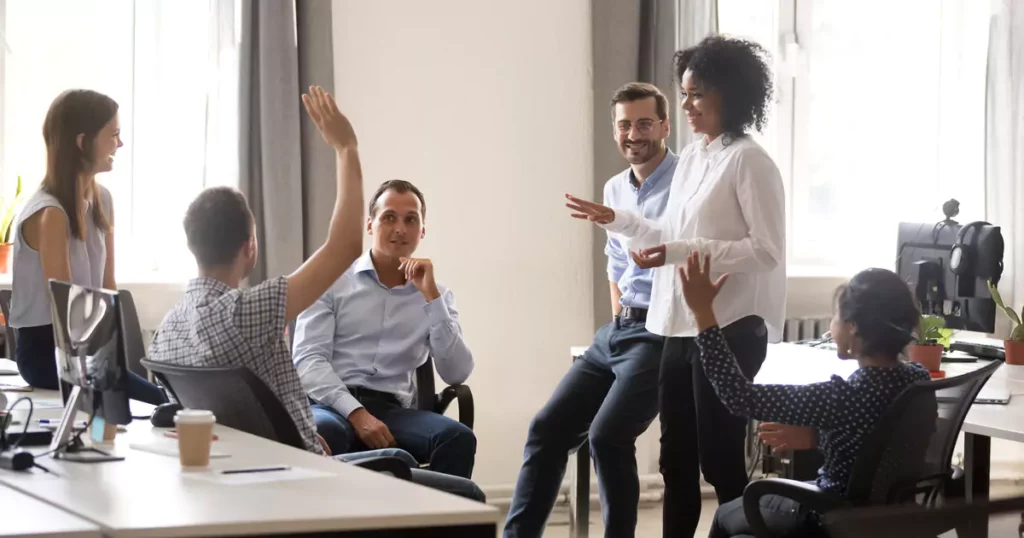 The Heads Up! mobile app is one of the fastest ways to get a group trivia-style game going. No research or preparation is necessary — you only need a smartphone. The app features dozens of decks to choose from. It makes trivia extra special by tasking one player with putting a phone to their forehead. Other team members will share clues or act out the answer on the screen so the player can correctly guess the answer and score for their team!
18. Volunteer in the Local Community
Giving back to local communities is a great way to bond as a team while supporting those in need. Volunteering connects you with other people and can even reduce stress and depression.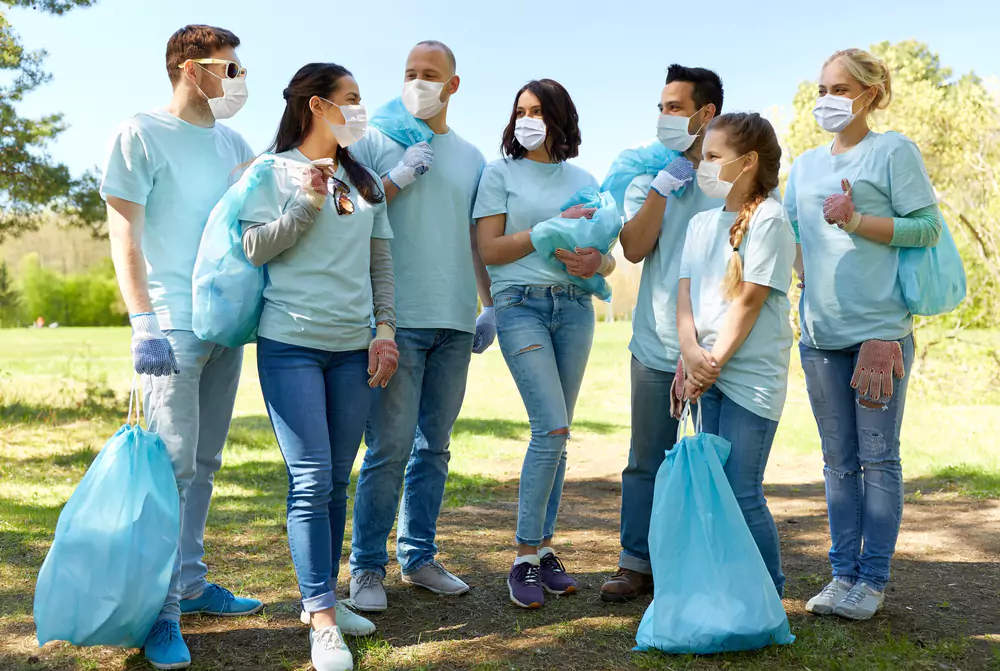 To set up some team-building volunteer opportunities near Concord, check out Ronald McDonald House Charities and Habitat for Humanity.
19. Visit The Mustang Owner's Museum
Calling all car enthusiasts! The Mustang Owner's Museum features a live showroom with vehicles and exhibits that change throughout the year — no visit is ever the same. Prepare your cameras because this museum showcases more than 25 Mustangs. During this group activity, the car owners are often nearby and ready to answer any questions.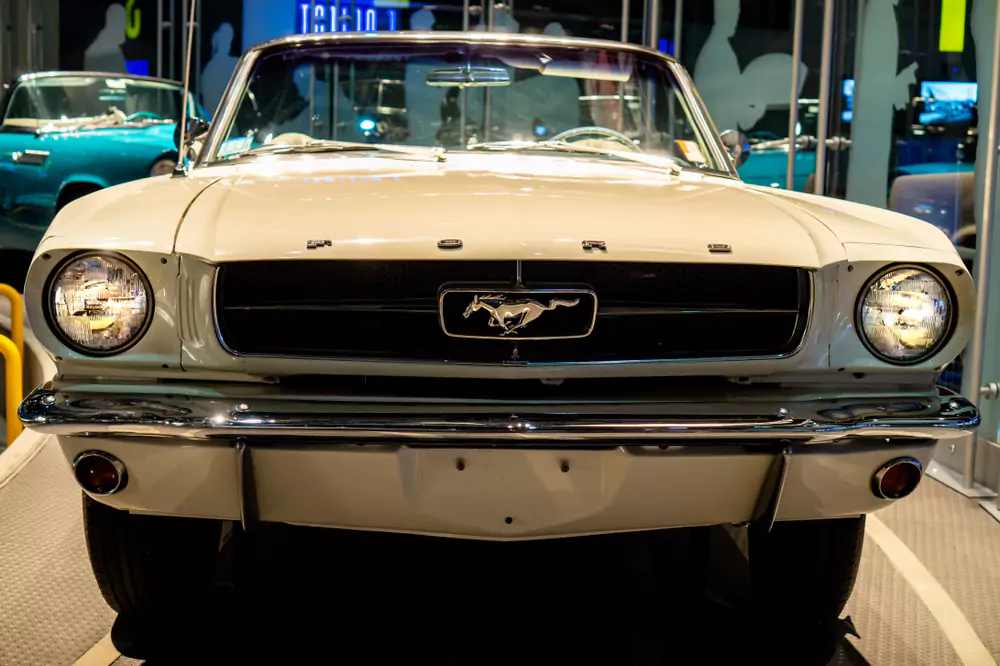 Head to Parkway House Family restaurant for a delicious team meal after your visit.
20. Time Travel Back to the 90s
Reserve tickets to explore this decade-inspired selfie museum! The Home of the 90s Museum appears to be a regular building until you step inside. Once you're in, you'll be greeted by 3800 square feet and more than 40 areas of wall-to-wall 90's designs — all hand painted by local artists! For teams that can appreciate the 90s nostalgia, you'll see everything from Fresh Prince of Bel-Air murals to Pokémon exhibits.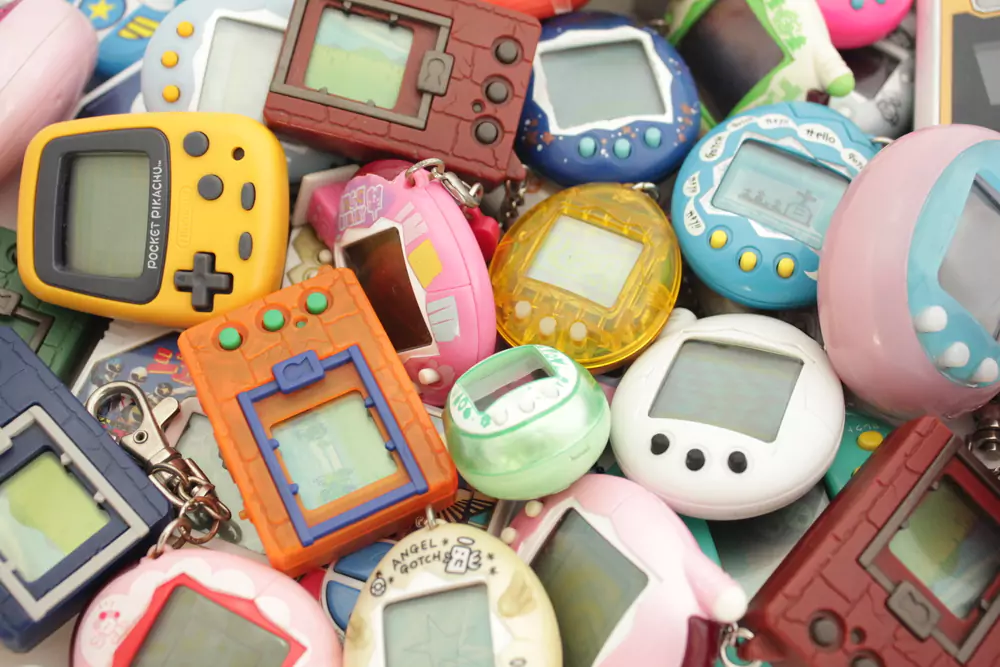 Selfie museums are designed for amazing photo opportunities. Make this group visit extra special by challenging your team members to don their best 90s-inspired outfits. Offer prizes to the folks that truly capture the spirit of the 90s and take the most creative selfies throughout the museum. This group event is all about making memories while reminiscing together.
21. Plan a Scavenger Hunt
Not only are scavenger hunts fun for everyone, but they're also excellent team building activities that offer many benefits. Your team must collaborate and problem-solve to complete all the activities or find the checklist items. Highly customizable, you can play scavenger hunts inside, outdoors, or even virtually if your team is hybrid or remote.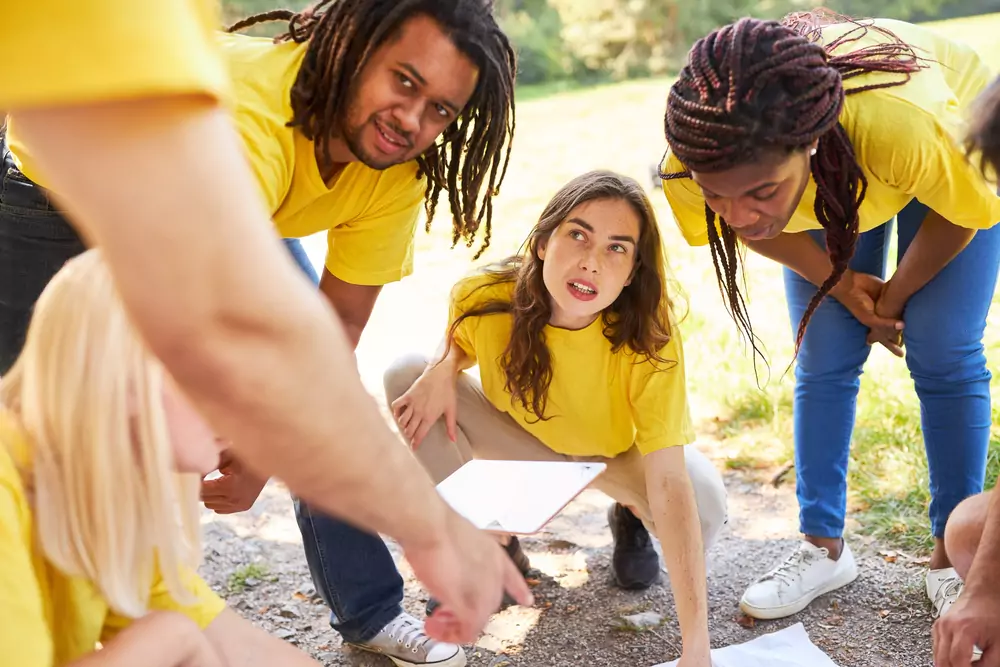 In Concord, you can design your own group scavenger hunt! The options are endless. Here are a few to consider for your next event:
Museum scavenger hunt: See which groups can find specific items throughout a museum before time is up!
Photo-based scavenger hunt: Create a list of activities and teams must provide photo evidence.
Acts of kindness scavenger hunt: Encourage teams to do nice things for strangers, then snap a photo or video for proof!
Check out this list for other unique scavenger hunt ideas. The GooseChase mobile app is another fun way to host your activity. You can create a delightful interactive game for your team, including missions and live stats.
What To See On Your Team Building Trip To Concord
1. Charlotte Motor Speedway
The Charlotte Motor Speedway in Concord features a track that hosts NASCAR racing and is the home of the prestigious Coca-Cola 600 during Memorial Day Weekend. Constructed in 1959, it also features the only all-concrete four-lane drag strip in the United States. The National Hot Rod Association frequently hosts events at this popular site. The Charlotte Motor Speedway also offers racing and driving experiences for visitors. Explore the events page before your visit to see if they have anything exciting planned!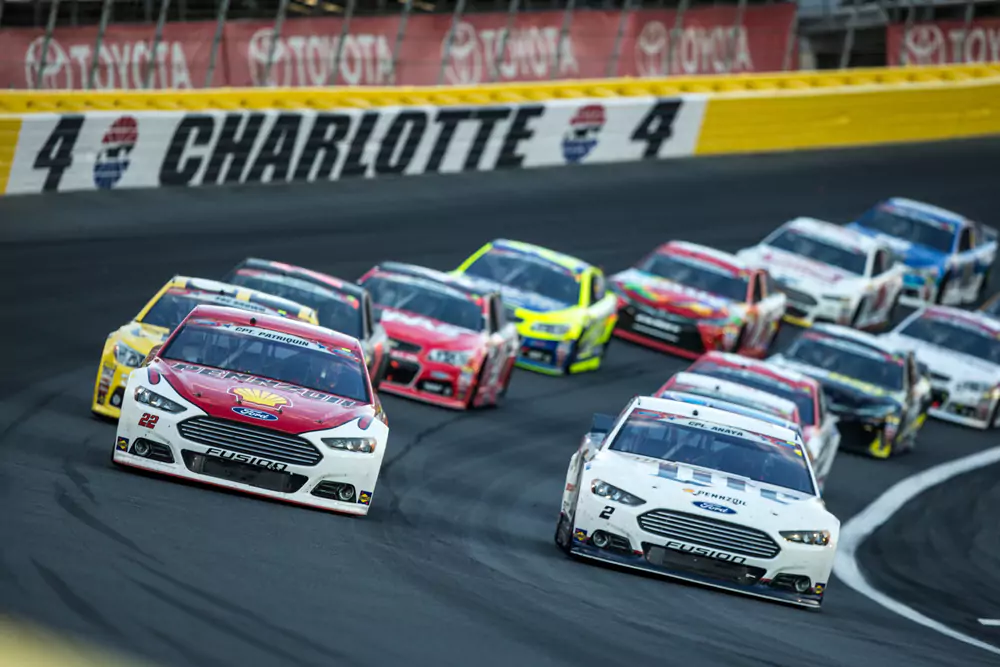 2. Concord Mills Mall
Spanning more than 1.3 million square feet, Concord Mills is the state's largest outlet and value retail shopping center. You'll find more than 200 stores and great dining and entertainment options. Catch a movie at the AMC, play arcade games while dining and drinking at Dave & Buster's, or stop by the 26,000-square-foot indoor aquarium to see more than 5,000 sea creatures.
3. Downtown Concord
Downtown Concord is a charming mix of heritage and progress — the town's history dates back over 200 years. Unique shops and restaurants abound in Downtown Concord. It's convenient and walkable, with tons of attractions. You'll see local murals, a farmers' market, an arcade, a theater, and more! There's always something happening in Downtown Concord, so check out the events page for a complete list before your visit.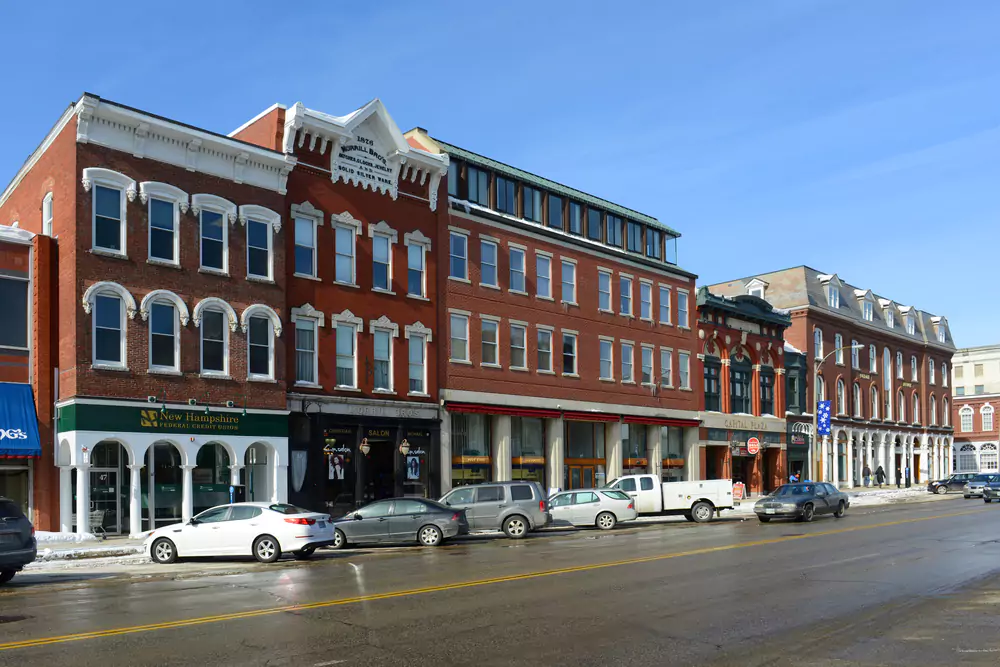 4. Frank Liske Park
Frank Liske Park is a local favorite. It's a beautiful 238-acre park with picnic pavilions, a fishing and boating lake, athletic fields, and a mini-golf area. On top of that, it's managed as a wildlife and nature preserve. This is a must-see in the Concord area and a great place to sit, relax, or explore outdoors.
5. North Carolina Music Hall of Fame
The North Carolina Music Hall of Fame invites visitors to celebrate, listen to music, and watch videos featuring the greatest artists in North Carolina's history. You'll get a taste of the past with exhibits from artists who became some of today's most well-known musical artists. The best part? The Hall of Fame is free to enter.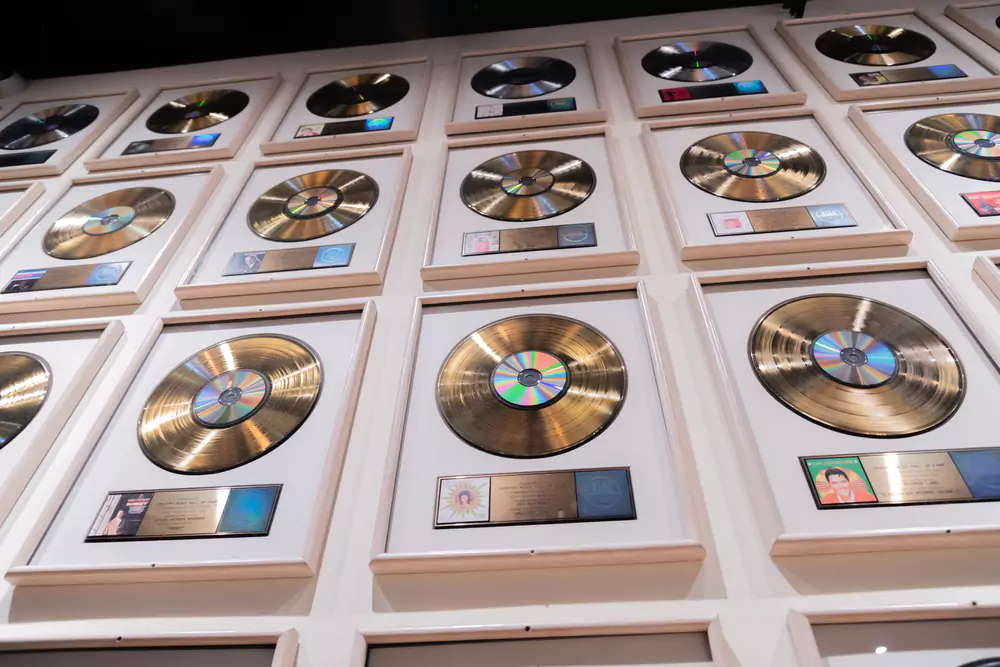 Start Your Team Building in Concord Today!
Team building is about improving the way your team works together. It's crucial to your team's success. If you're short on time or looking for support with event planning, the experts at Team Building Hub can help take the stress out of planning a custom event from start to finish.
If you're ready to learn about team building in Concord, find out how Team Building Hub can help you take it to the next level and get started today!