Maybe you've noticed low morale or increased silence on your team calls, or maybe your folks don't seem as engaged as they could be. Whichever the case, incorporating an exciting team-building activity is your secret weapon to giving your team the boost they need!And, if you're in the Cincinnati area , you're in luck — there are tons of fun ways to team build in the Queen City!
Plus, there's no better time to start doubling down on your employee engagement because when that's high, you'll give morale, retention, camaraderie, and communication a boost too!
Your search to find the perfect Cincinnati team-building activity ends here. We've done all the heavy lifting to compile a list of the 20 absolute best recommendations for team building in Cincinnati. We've included options for every team dynamic, so keep reading to learn more!
Table Of Contents
20 Awesome Team Building Activities in Cincinnati
What To See On Your Team Building Trip To Cincinnati
20 Awesome Team Building Activities in Cincinnati
1. The Escape Game in Cincinnati
Escape Rooms are one of the most exciting (and intense) ways to engage your team! By nature, they require careful collaboration, problem-solving, and communication, all under time pressure. Located at The Banks, The Escape Game in Cincinnati is highly-rated and known for its fun and challenging rooms. You might escape, but you'll definitely have fun!
The Cincinnati location features five immersive escape rooms, all with different levels of difficulty. Whichever one your team picks, rest assured that your team is participating in one of the most effective team-building exercises.
2. Plan An Event with Team Building Hub
Cincinnati has a lot to offer, but if you're looking for a completely custom experience for your group, Team Building Hub specializes in building experiences that increase team communication and engagement through surprisingly fun events in this area. From in-person to virtual — Team Building Hub has you covered! Their team of experts can even build an engaging experience for hybrid teams, too!
Here's how it works. Fill out a quick form with as many details as you know. Within one day, you'll hear from one of their professional event planners.
Once you share a bit about what you're looking for, your event planner will take the reins and build a dynamic experience, perfectly suited for your team!
Cincinnati is known for its breweries. In fact, in some circles, it's known as the "Beer Capital of the World" — home to more than 50 breweries. The Hidden Caverns Tour invites groups to take a trip underground and travel off the beaten path to explore Cincinnati from a different vantage point. Together, you and your team will explore two sets of beer caverns, the Linck Brewery tunnels and the Jackson Brewery tunnels. Along the way, you'll visit the site where Johnny Cash filmed a movie and get a chance to explore the last standing structures from the original Christian Moerlein Brewery Complex. The tour wraps up with a beer tasting at the Northern Row Taproom.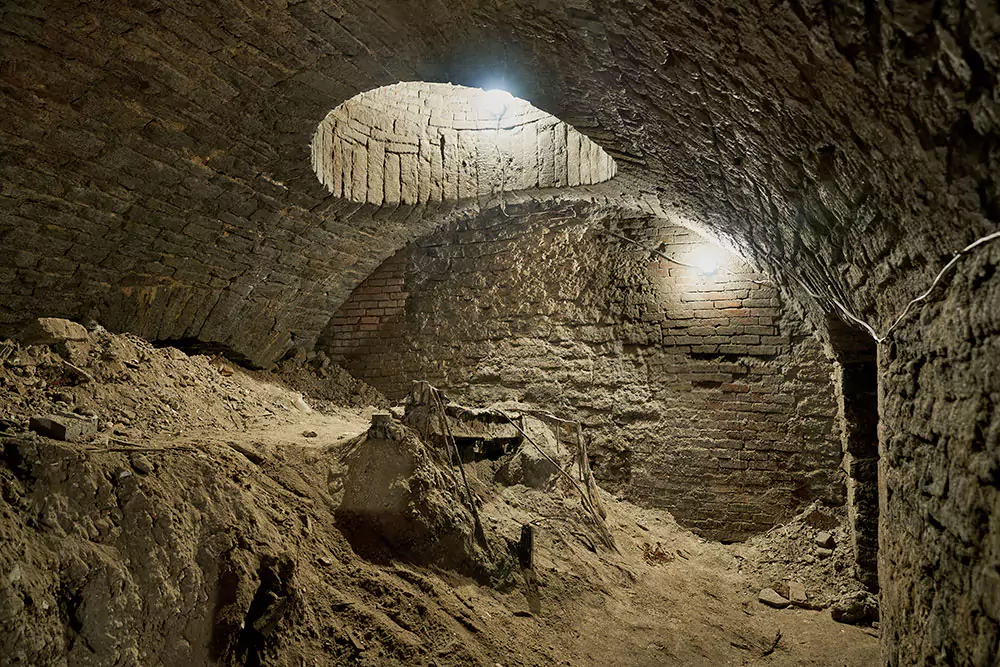 If you're looking for a modern adventure with a twist for your next team-building activity, you're sure to enjoy this highly-recommended tour!
4. Visit the Cincinnati Art Museum
With both a local and international flare, the Cincinnati Art Museum features more than 67,000 works spanning 6,000 years of history. Your team will get to see not only its own broad collection of works, but several of the national and international traveling exhibits the museum hosts each year. At the Cincinnati Art Museum, there's always something going on. From art-related programs to activities and special events, be sure to check what's happening during your visit.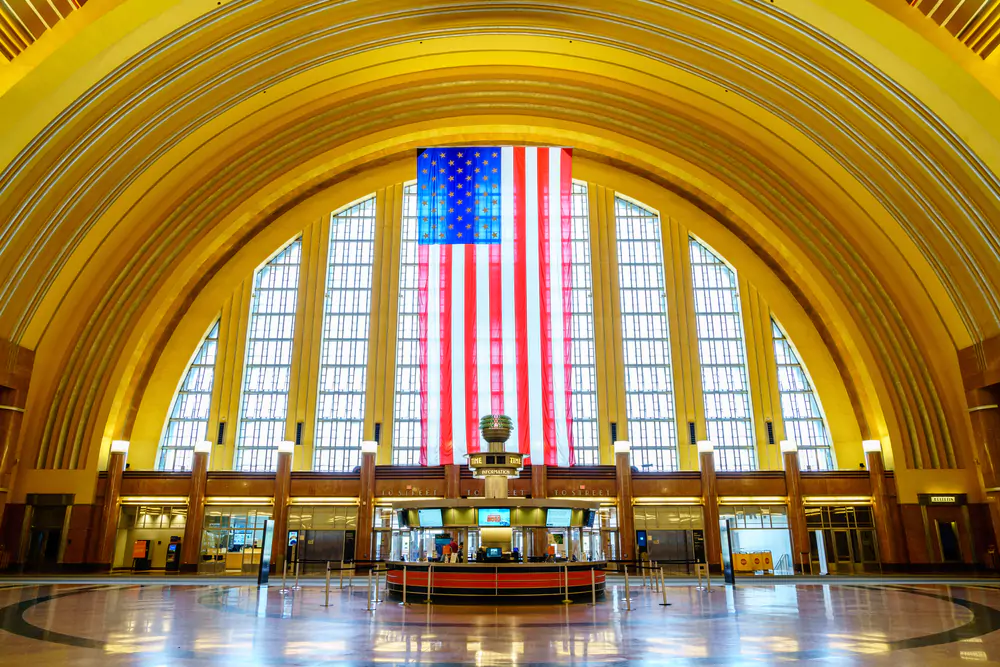 To make this visit extra special for your team, try doing a museum scavenger hunt! Ahead of your visit, create a list of some of the famous works housed at the museum. When your team arrives, split them into groups and give them the checklist. Then, all you'll need to do is set a timer and see who finds everything first! Your team is sure to have a blast while reaping all the team-building benefits scavenger hunts have to offer.
5. Check Out the Cincinnati Zoo & Botanical Garden
Lions, tigers, and bears — oh my! Grab your team and head to the nation's second-oldest zoo, the Cincinnati Zoo & Botanical Garden. Open since 1875, the Cincinnati Zoo has since grown considerably. It's now home to more than 500 animals and 3,000 plant species. You'll find an elephant reserve, a rhino reserve, a reptile house, and much more during this team activity.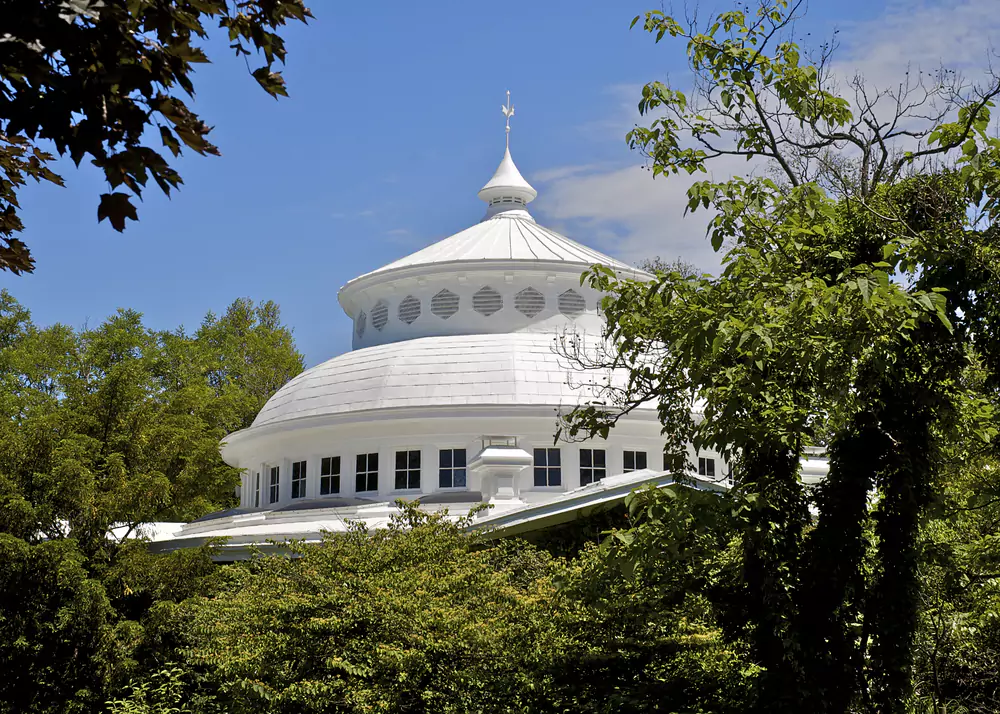 Zoos aren't just for kids and spending time in and with nature is good for the soul and for your team's sense of well-being.
You can add a team-building twist to your visit by encouraging everyone to snap photos with a polaroid as they explore each exhibit! Make it a competition and challenge groups to snap photos in front of as many exhibits as possible. Award some points for creativity and crown the winner at the end of your visit!
6. Check Out Newport Aquarium
Despite being in Kentucky, the Newport Aquarium is just two minutes from downtown Cincinnati. As a team, you'll discover the wonders of the underwater world. From playful penguins to rare white alligators, you and your team are in for a treat. The state-of-the-art facility includes thrilling experiences like a Shark Bridge, allowing you to cross on a rope bridge, mere inches above a tank full of sharks.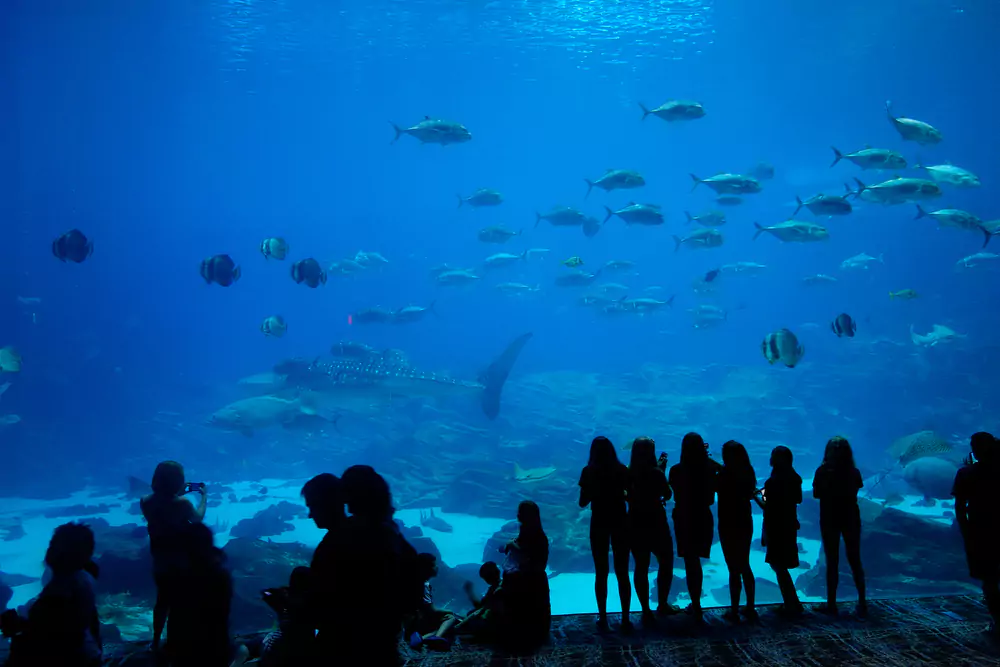 If your team is up for it, you can head to the edge of a 17,000-gallon pool to touch the stingrays and watch as dozens of them soar through the water. Be careful, you might even get splashed as they flap their wings!
You're guaranteed to have a blast at this aquarium. For an extra team-building twist, you can transform your visit into a scavenger hunt! Challenge groups to snap photos on the shark bridge, touch stingrays, or locate certain fish and animals. Whoever completes the most activities on the list wins.
7. Visit Washington Park
There's something for everyone at Washington Park. You'll find live music, live exercise classes, and events throughout the year. As a team, enjoy the Porch — the perfect place to kick back and enjoy the selection of Coca-Cola products, beer, wine, and liquor.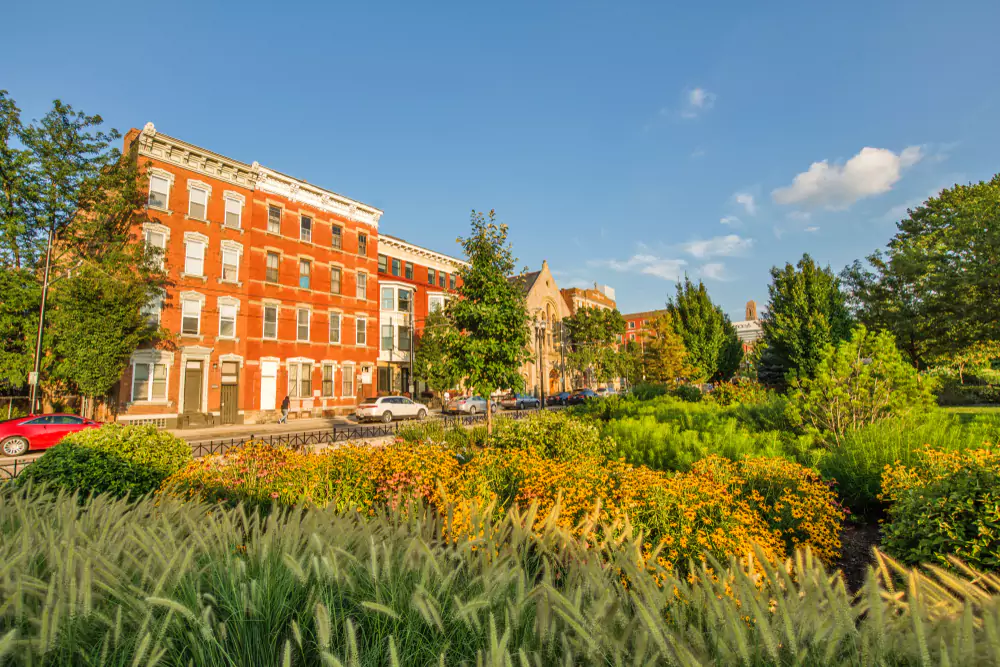 And while you're bound to have a great time just hanging out, you can use the vast open space for some engaging outdoor team-building activities. The great outdoors just makes team building that much better!
8. Climb Aboard a Cycleboat
Climb aboard for Cincinnati's newest team-building exercise — literally! Cycleboat lets you take the team-building fun to the water for a one-of-a-kind experience. You can peddle as much or as little as you want to as you float down the Ohio River. With Cycleboat, you and the team bring your own snacks and drinks on board and bond as a team as you explore downtown Cincinnati from a new perspective.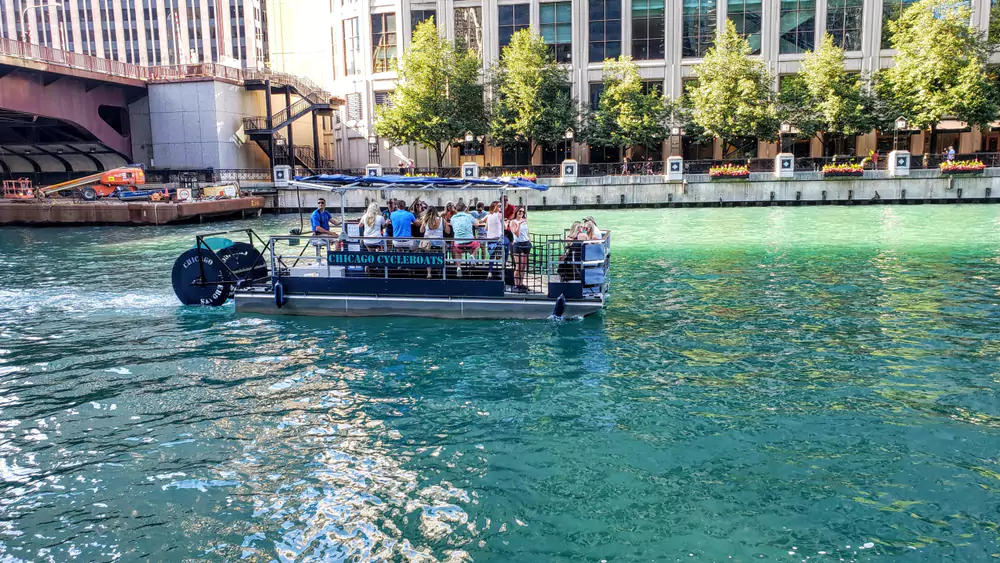 As you ride, keep these 160 essential ice breakers handy! The Cycleboat is the perfect place to get to know team members, build bonds, and increase team camaraderie and communication.
9. Explore Coney Island Amusement Park
Come out and play as a team at the Coney Island Amusement Park in Cincinnati! Once a 400-acre apple orchard, Coney Island is now an ideal destination to splash, ride, cheer, and play with friends! One of the best attractions for teams is the largest aquaglide pool obstacle course in the United States, located right in Coney Island. This massive floating course features more than 150 feet of climbing obstacles, slides, and balance beams to test which team members have what it takes to race to the finish.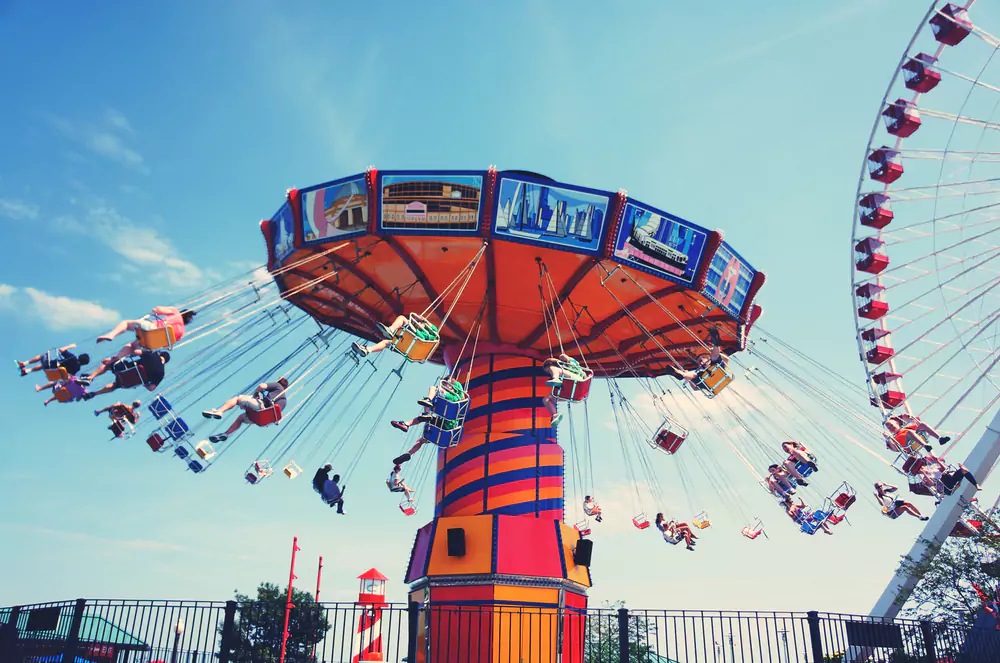 10. Try a Tasty Food Tour
Team building is better with food. Book a tasty tour through Cincinnati to sample the bold flavors that make this city unique. Along the way, your tour guide will share the rich history of each location you visit. The Riverside Food Tours company has several tours to choose from depending on the season and your team preference. Browse their offerings and be ready to take a delicious bite of what Queen City has to offer!
11. Play an Online Game Show
Play an online game show from anywhere — all you need is an internet connection and a meeting platform! As a team, you'll play games to earn points, win badges, and battle for top marks on the live leaderboard. Team Building Hub's online game show is easy-to-use, whether your team is tech-savvy or not. In just five rounds of fast-paced fun, your energetic game show host will guide your team through an engaging activity that demands team cooperation. Keep an eye out for surprise bonus rounds and some unexpected opportunities to earn extra points for your team!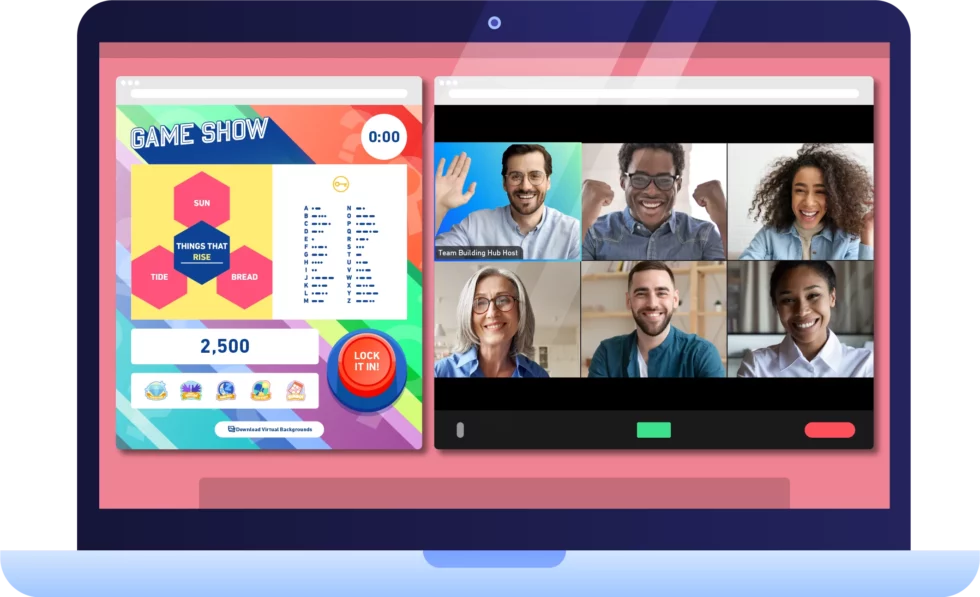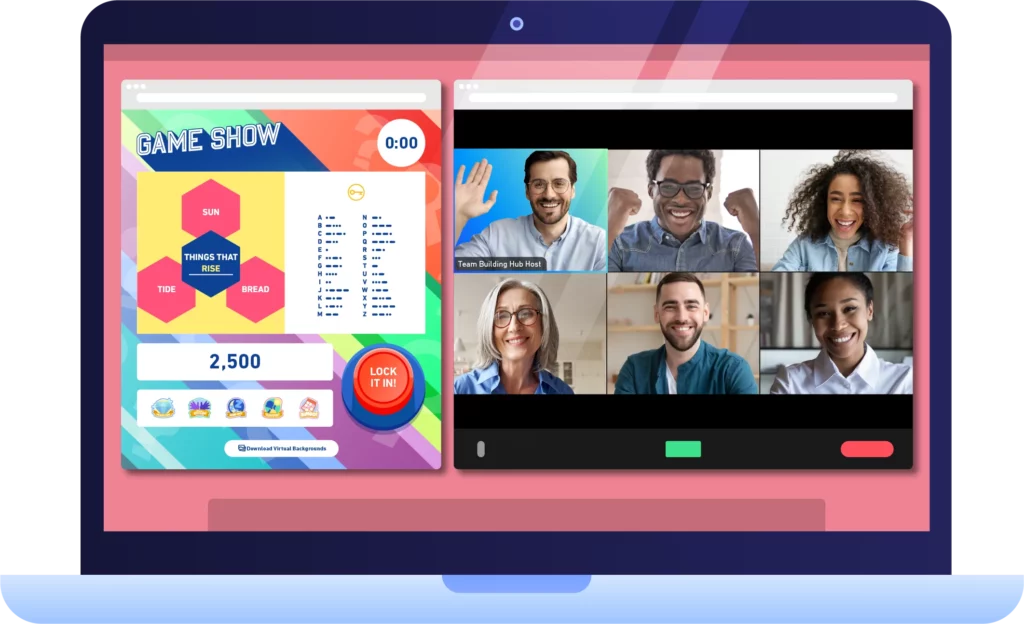 12. Visit the Great American Ball Park
Your team will thank you for a trip to the Great American Ball Park. It's a baseball stadium so you can attend a game as a team if one is happening during your trip. Alternatively, the stadium can host your team-building event! They specialize in facilitating corporate meetings and employee appreciation events. You can enjoy live trivia games, a Hall of Fame tour, a stadium tour, indoor batting cages, a photo booth, fireworks, and more.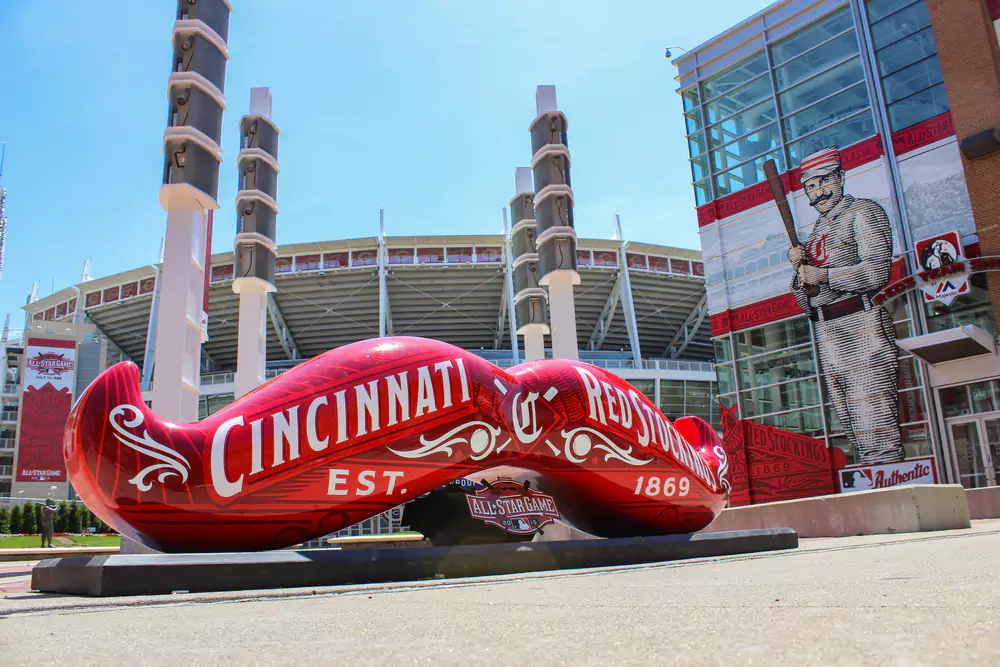 13. Do a Pedal Wagon Tour
Try a new type of team-building activity. Explore the city's most popular neighborhoods while enjoying a meal with the team and pedaling along. The Pedal Wagon Tour company has different options and sights to see. If you're interested in an extra special team-building event, call them for a completely customized experience!
14. Solve a Mystery
An online mystery game is a fun way to discover the best team sleuths. Your team will play as detectives and compete to solve a crime. Evidence is hidden everywhere; you'll need all hands on deck to get to the bottom of this mystery!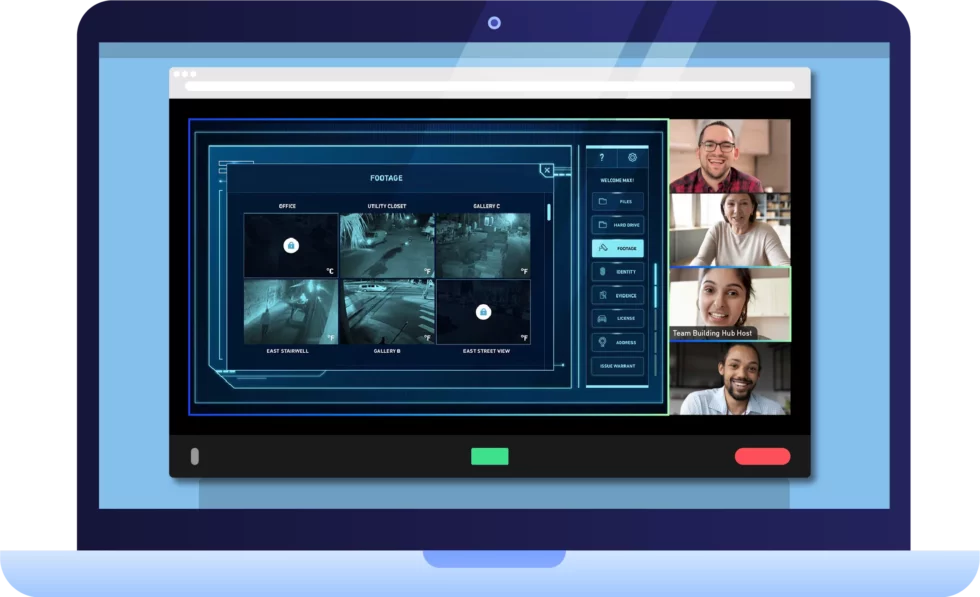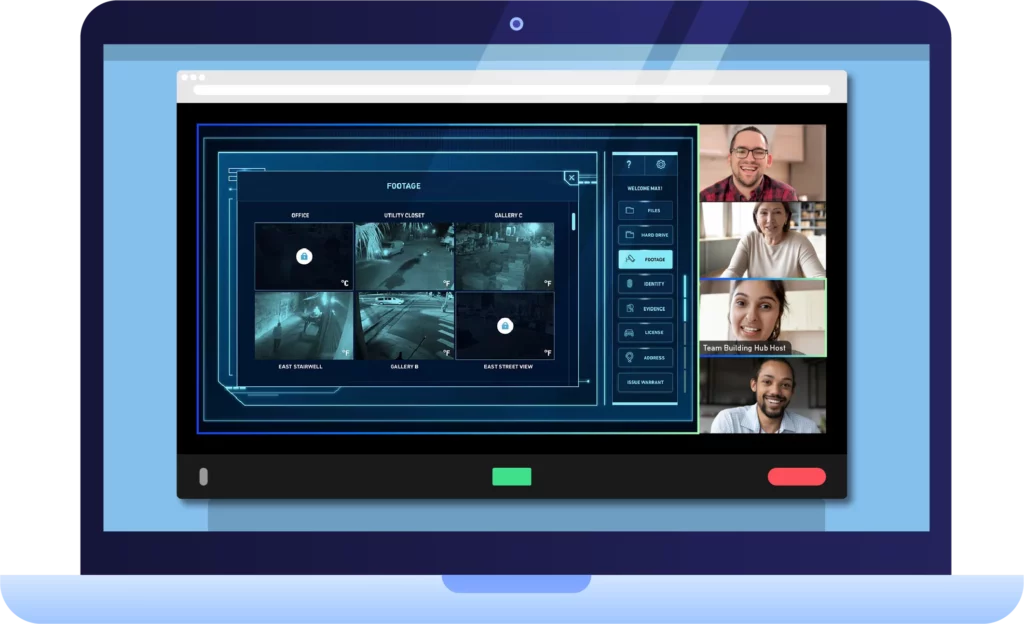 The Art Thief: Chasing Hahn
Uh oh, art thief Vincent Hahn is on the run! Can your team work together to follow the clues, track him down, and bring him to justice?
The Art Thief: The Silk Road
When Hahn strikes again, it's up to your team to take a look at any clues he's left behind and find out where he's hiding.
Rogue Scientist 1990
Genetic experiments are risky, and Dr. Humphrey pushes boundaries with his dangerous experiments. Can your team work together to support the Agency for International Reconnaissance (AIR) and build a case against Humphrey before things go too far?
15. Go Indoor Skydiving
iFly Cincinnati is an out-of-the-box activity your team is guaranteed to remember! Feel the thrill of falling through the air without throwing your team out of a plane. You'll have a blast as instructors guide your team through this unique experience.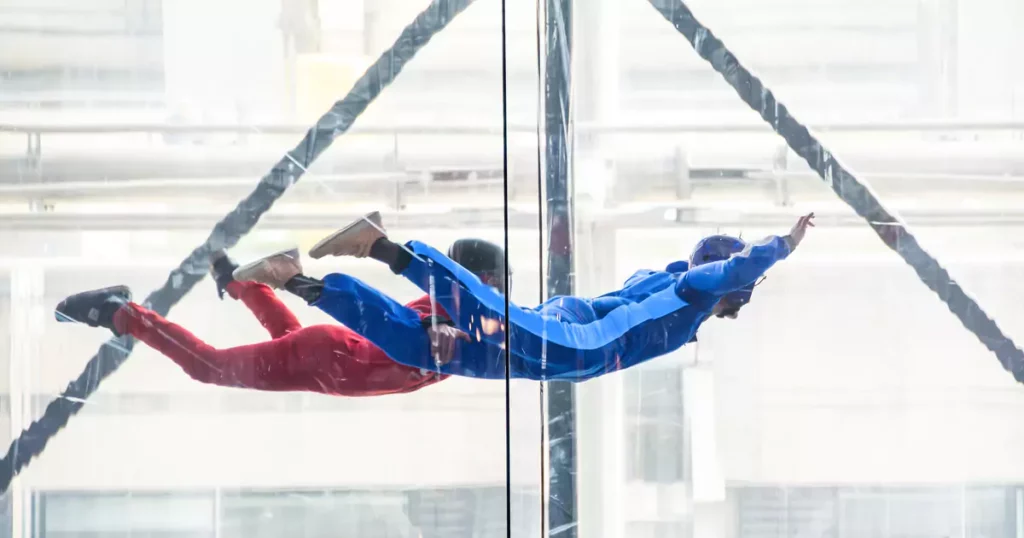 16. Test Your Team Trivia Knowledge
Everyone loves trivia. Split into groups and test the team's knowledge about Cincinnati, your company, or general knowledge! One of the best parts about trivia is that everyone has an equal opportunity to contribute. Explore the bars and pubs in the Cincinnati area for trivia night or play one of these fantastic virtual trivia games during a company happy hour!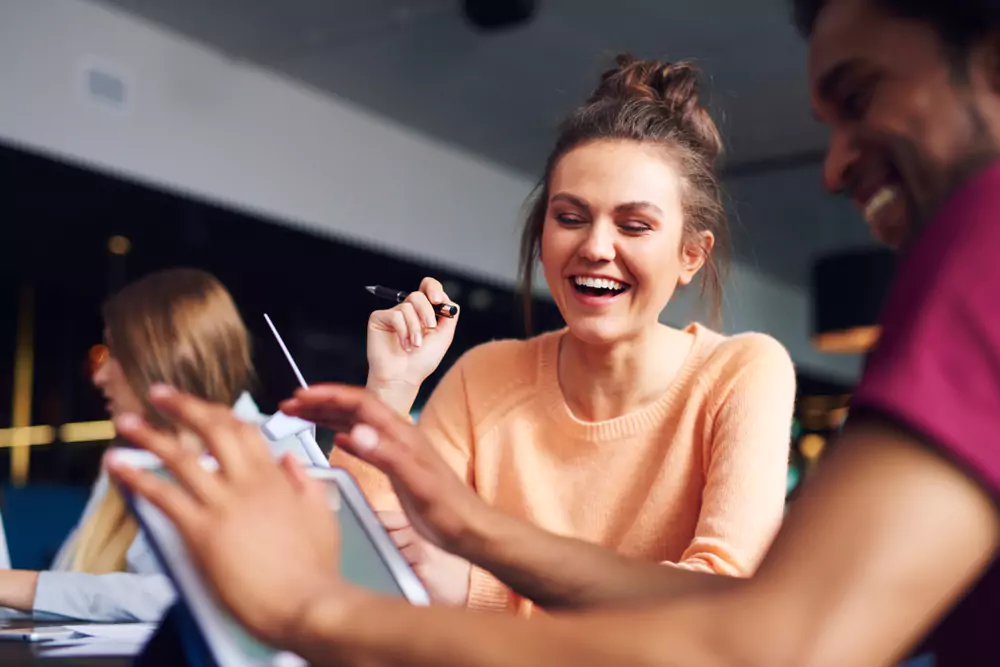 To mix things up and get outdoors, you can visit any of the Cincinnati parks, lay down some blankets, and enjoy several rounds of team trivia while getting some much-needed sun or relaxing in the shade. As you're selecting your park, take a glance at the park calendar for any events that might coincide with your team-building trivia fun!
17. Plan a Scavenger Hunt
If you haven't already done a scavenger hunt with your team, what are you waiting for? Scavenger hunts are a fantastic way to get your team excited and collaborating — they'll hardly notice it's a team-building activity!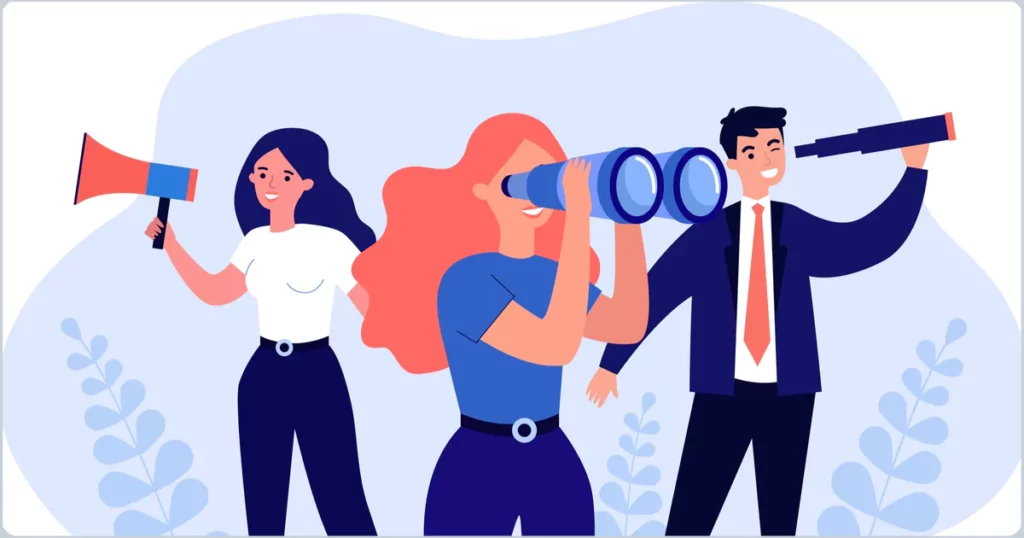 If you want to design your own hunt, GooseChase is a mobile app that lets you build and design your own scavenger hunt.
For hybrid or remote teams, scavenger hunts can be done virtually! These virtual scavenger hunt options are a great place to start.
If you're looking for something unique to the Cincinnati area, try Wacky Walks — a royalty-themed scavenger hunt done completely on foot and takes just two hours to complete.
18. Volunteer in the Local Community
Volunteering is a great (and free) way to boost employee wellness. Giving back and volunteering are highly associated with feelings of well-being.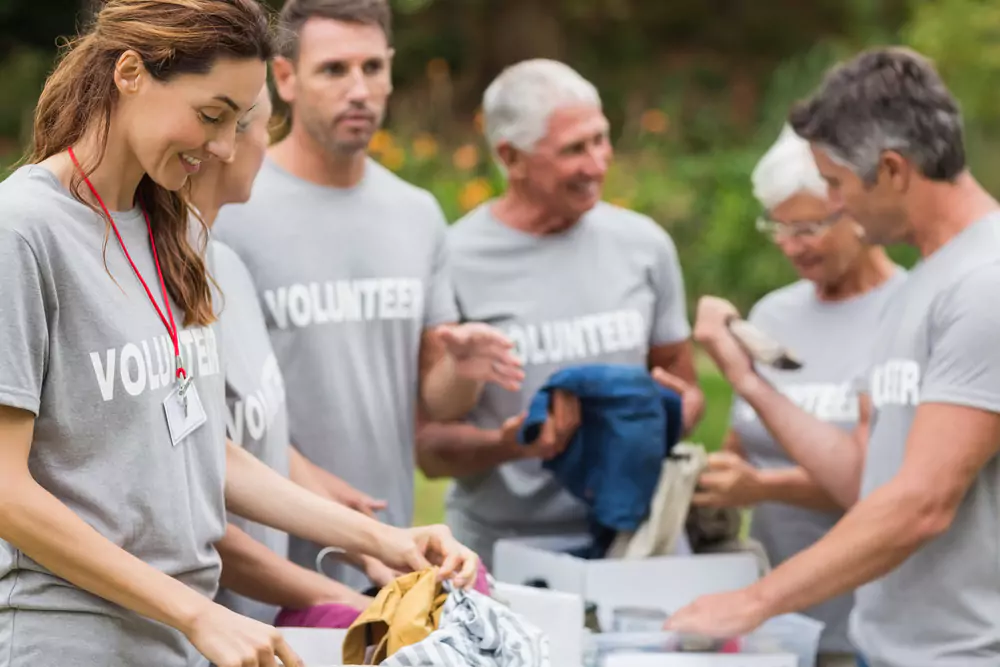 To set up some team-building volunteer opportunities near Cincinnati, check out Keep Cincinnati Beautiful, Last Mile Food Rescue, and Habitat for Humanity.
19. Complete the Ultimate Queen City Underground Tour
Dive into Cincinnati's storied past in the Ultimate Queen City Underground Tour as you navigate America's largest collection of 19th-century historic buildings. You'll hear stories from the past when Queen City was home to more than 130 saloons, bars, and beer gardens. Afterward, you'll descend below the city's surface to a hidden crypt where some of Cincinnati's first residents were buried.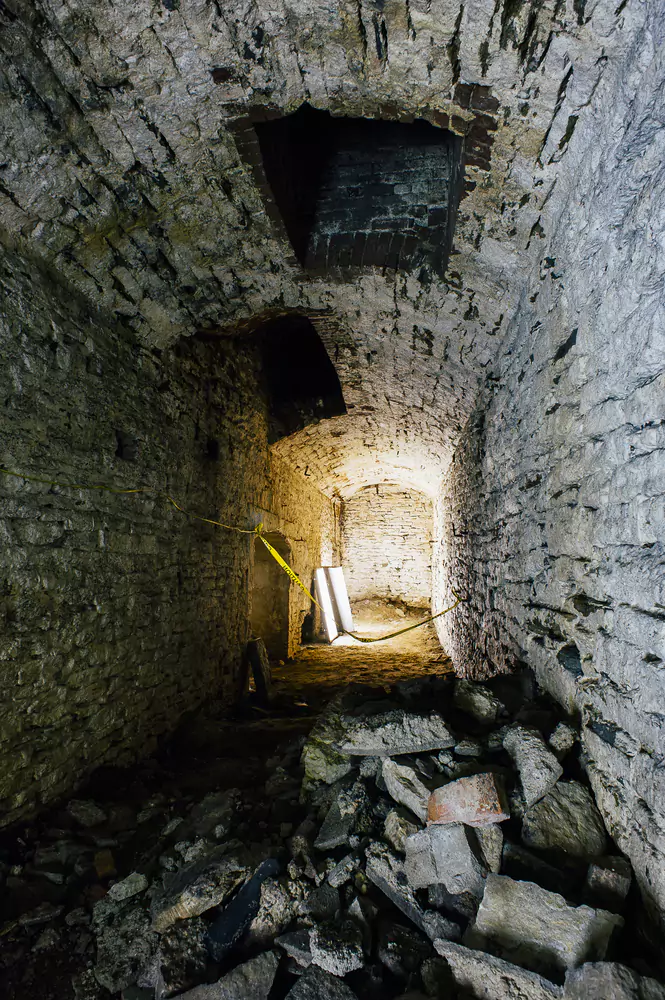 20. Grab Dinner on the Cincinnati Dinner Train
All aboard! Is anything better than sharing a meal with friends? The Cincinnati Dinner Train might be! On this three-hour 1940s-style train excursion, you and your team will travel in vintage cars as you're served a four-course dinner. Delicious appetizers, salads, entrees, and desserts abound on this train. Your team will enjoy a unique dining experience as they watch the city scenery slowly go by while gently meandering down the train track.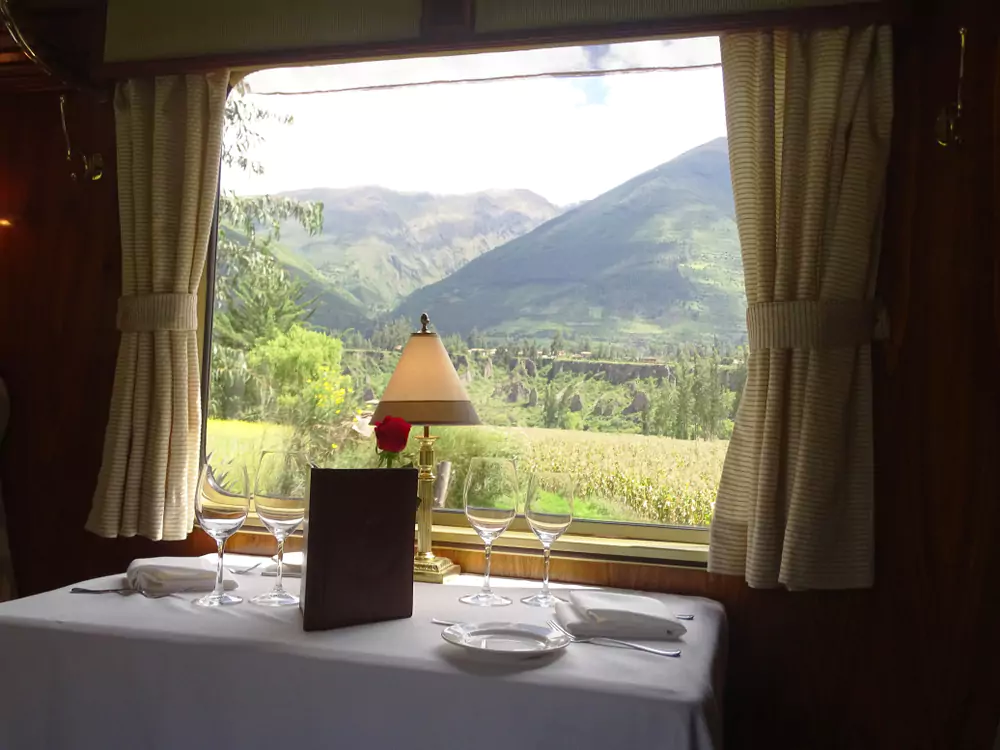 As you enjoy each other's company, try playing a fun activity like I Spy. Team members can take turns saying what they spot as the city rolls by. Remember to snap a few photos, too!
Before you book a ride, be sure to double-check the events page. On occasion, the Cincinnati Dinner Train will feature fireworks that you won't want to miss!
What To See On Your Team Building Trip To Cincinnati
1. World Peace Bell
One of more than twenty Peace Bells around the world, this tourist attraction weighs a whopping 66,000 pounds and is one of the largest swinging bells in the world. This is a great attraction to see on your trip to Cincinnati! This magnificent sight rings with an awe-inspiring deep resonant tone that you'll want to say you heard on your visit.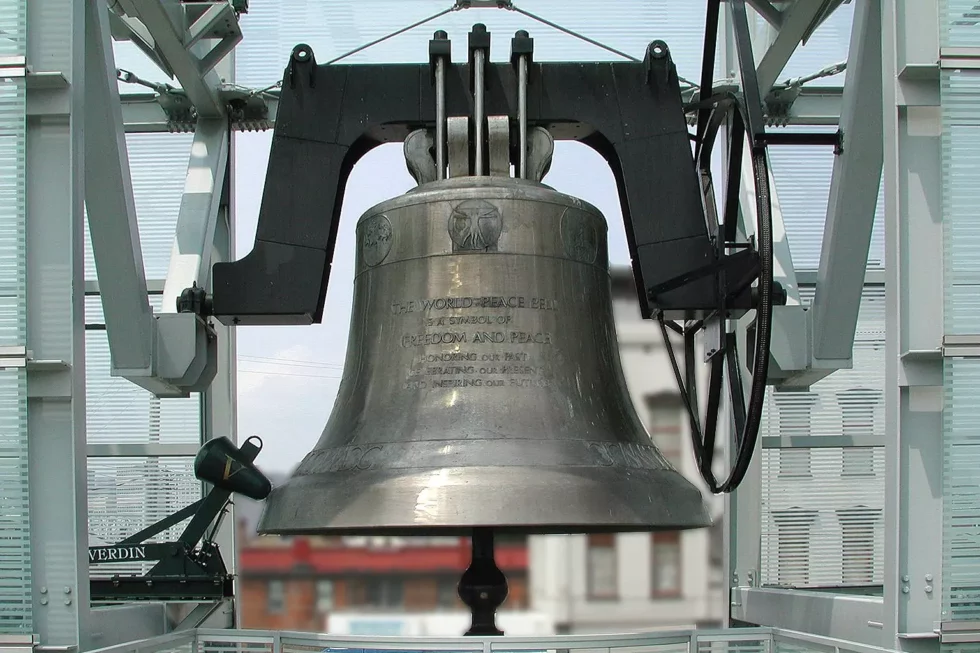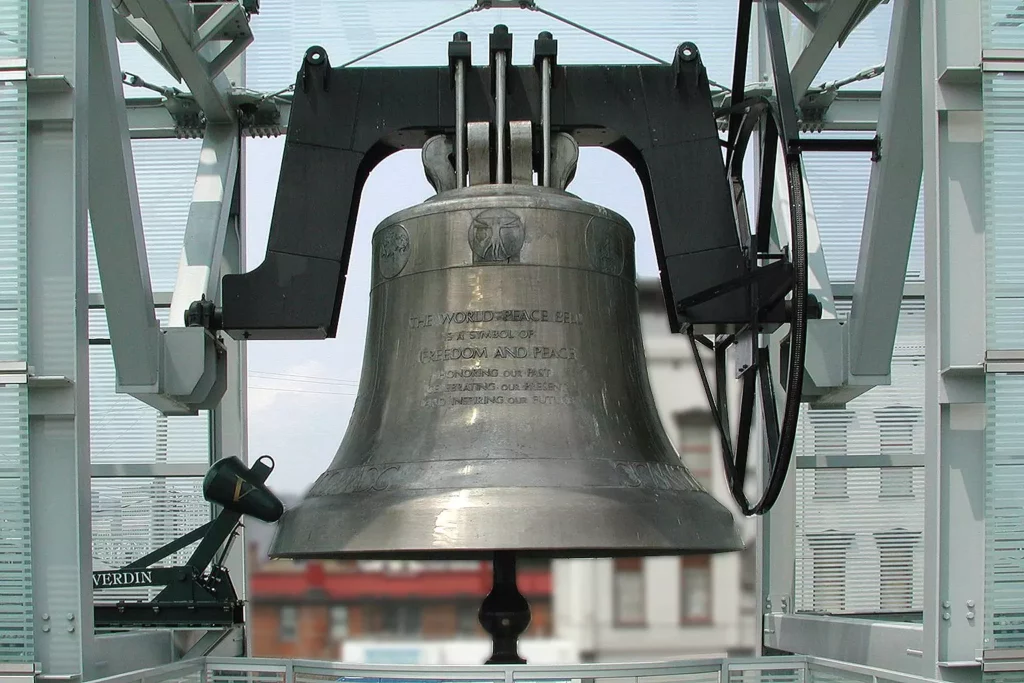 2. John A. Roebling Suspension Bridge
On the hunt for historic landmarks? The John A. Roebling Suspension Bridge has been a sight to see over the Ohio River for more than 150 years. Named after the civil engineer who designed it, this bridge has been open since 1867 and was the longest bridge in the world at the time, spanning 1,075 feet. It's a National Historic Landmark and well worth a walk across. Snap photos of your team at this historic site! If your visit coincides with the Roeblingfest, your team will get a chance to see local artists, restaurants, bars, and cafés come together to showcase their talents.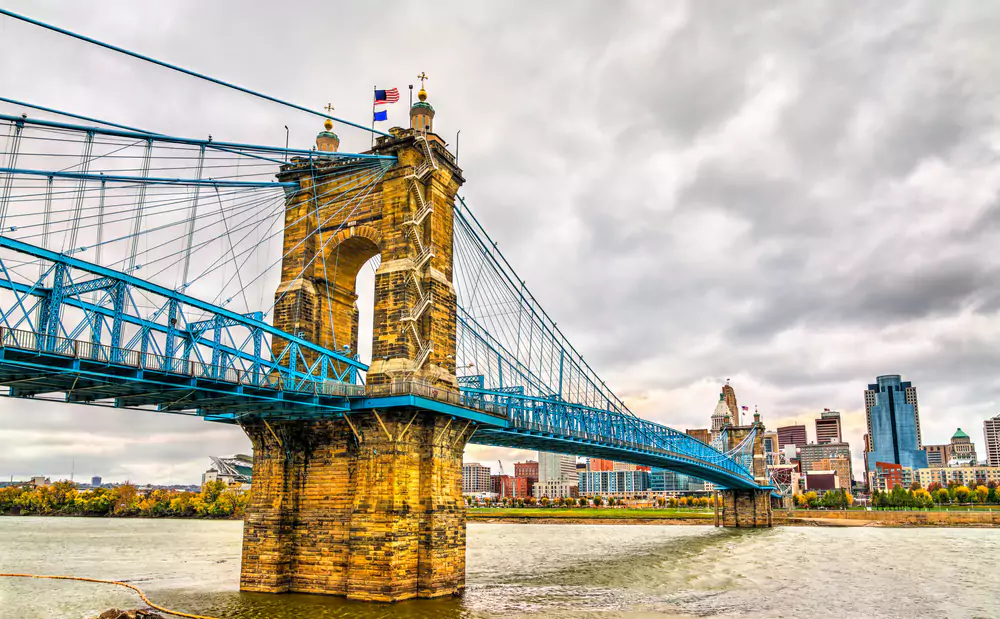 3. Fountain Square
Fountain Square is downtown Cincinnati's main gathering space. Beyond never-ending activities, you'll find restaurants, bars, events, and even an ice-skating rink.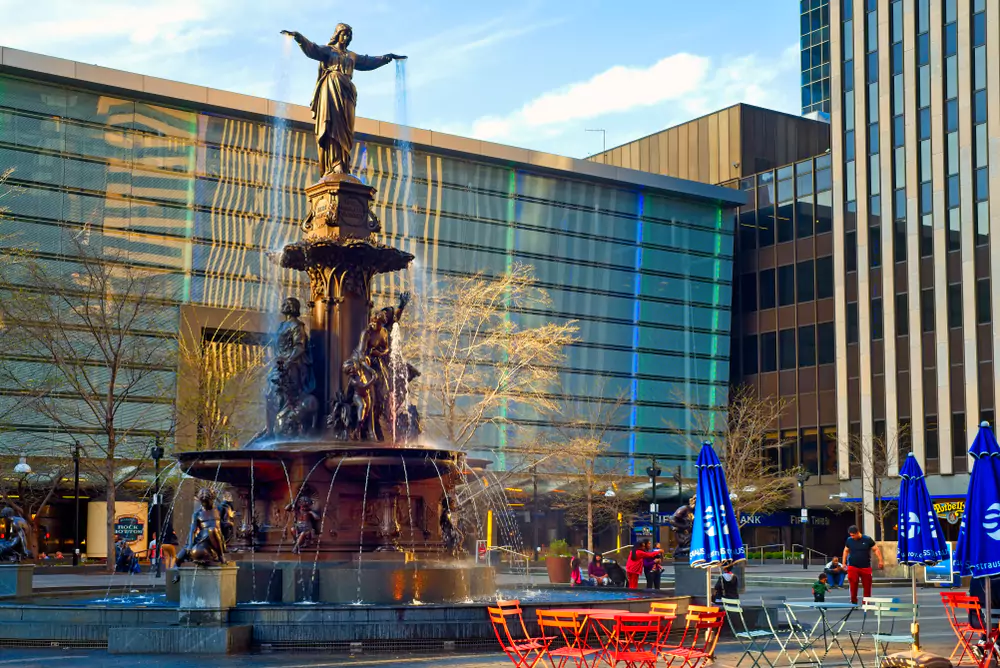 Designed to rival European fountains, the bronze and granite fountain in the square has streams of water flowing from the outstretched hands of the nine-foot-tall Genius of Water, known locally as "The Lady." This is definitely a great spot to snap a team photo and spend time together exploring.
4. Cincinnati Music Hall
Home to the Cincinnati Ballet and Cincinnati Symphony, the Music Hall is a classical music performance hall and one of the city's most recognizable buildings. This iconic arts venue is also a National Historic Landmark and well worth the visit! When you're in the area, be sure to check out the surrounding restaurants.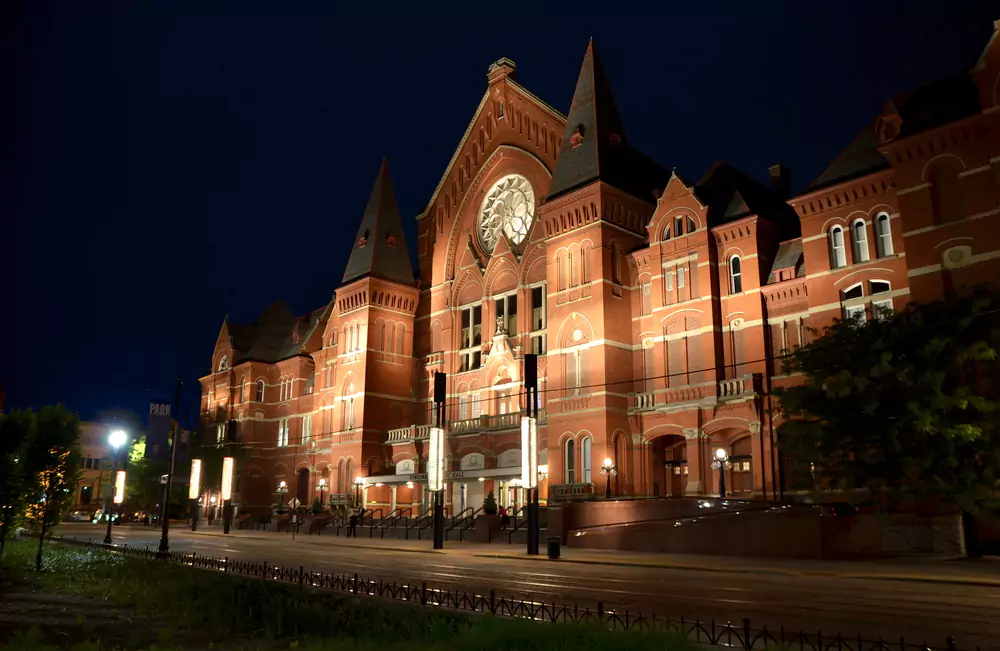 5. Visit the National Underground Railroad Freedom Center
Based on the history of the Underground Railroad, the National Underground Railroad Freedom Center is a great way to incorporate an educational element to your Cincinnati trip. The Center aims to honor and pay tribute to all the efforts to abolish human enslavement and secure freedom for all people.
In this unforgettable group experience, you'll spend a day learning about the courageous freedom fighters from the era of the Underground Railroad all the way to contemporary times. Be sure to check the events page ahead of your visit. The Center often shows films or holds various celebrations throughout the year.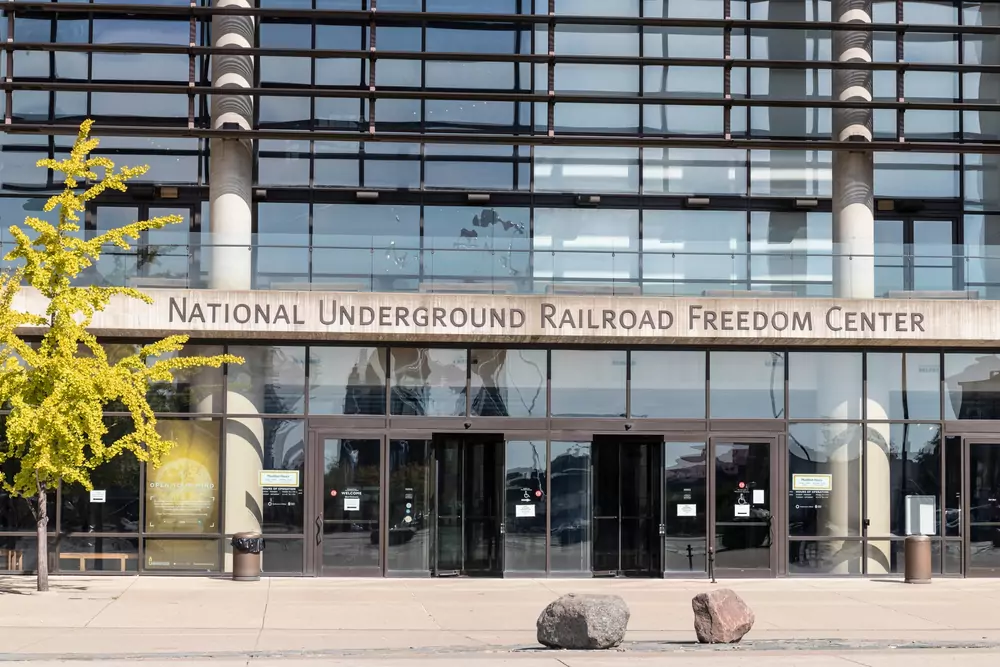 Start Your Team Building in Cincinnati Today!
One of the best things about team building is that it can be a lot of fun! But if planning the event is taking a toll, Team Building Hub is an excellent resource to help design an engaging event for your teams from start to finish. They'll do the heavy lifting so you don't have to.
If you're ready to dive into all the team-building fun Cincinnati has to offer, find out how Team Building Hub can help you take it to the next level and get started today!