It can be very difficult to make your remote team feel connected when working so far away from each other, especially if you have a group of 100 or more people. The larger a group gets, the more difficult it is to make sure everyone is involved in the conversation! That being said, team building is necessary to get all of the members of your team working together and communicating effectively.
Why Do Large Groups Need Virtual Team Building?
The truth is groups of all sizes need to team build! During a time when people are feeling isolated working at home, it's important to remind your team that you have a vested interest in their well-being.
Not only does team building help people connect with one another, but it actually promotes a healthier work environment! Teams that participate in regular team building events have:
More trust in one another
Effective communication skills
Increased productivity
Better connections with one another
Creative problem-solving skills
Better conflict resolution skills
Open-mindedness
It's important to plan virtual team building events for your teams of all sizes, but especially for large teams that are working remotely. Smaller teams – even those that work from home – are more likely to talk to one another every day. It's much easier for smaller teams to collaborate on issues on a day-to-day basis.
Larger teams may go weeks without speaking to another person on their team! This lack of communication and connection could very possibly translate into their work and result in decreased performance. The better a team understands how to work well with one another, the better their performance will be!
So, you need a virtual team building activity that can support large teams. One that promotes collaboration, communication, and even a little bit of healthy competition while having the ability to engage every member of your large team. Look no further!
Team Building Activities From Large Groups From Team Building Hub
1. Online Mystery Games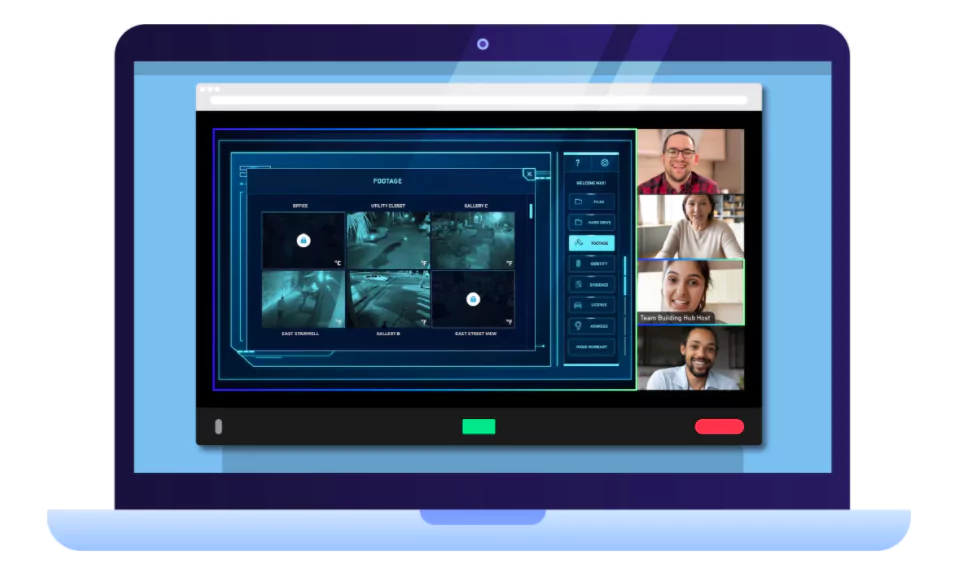 Online mystery games take your team on a wild race across the internet to find clues and solve puzzles to solve a crime before the other teams! This is the perfect team building event for large groups because it can accommodate over 1,000 players! Your large group is split into teams of 7-8 secret agents who then compete to solve the crime first.
2. Virtual Escape Rooms
Virtual escape rooms are real escape rooms that your team can play over Zoom. With the help of an event Host and a Game Guide inside the room, your team will find clues and solve puzzles in order to escape in 60 minutes. Each escape room can accommodate eight players, however we can plan an event for up to 400 team members!
3. Online Game Show
Our fast-paced, interactive virtual game show is a great way to engage the team in a fun environment. This activity can accommodate up to 150 players! First, the large group joins the call on a share Zoom link. Then, participants split up into separate break-out rooms. From there they compete to rack up points, badges, and prizes to be the top-scoring team on the leaderboard!
---
Get Your Free Game
The 3-Minute Non-Cringey Ice Breaker for Your Next Meeting
A ready-set-go game to run at your next fully remote or hybrid meeting without the hassle or added pressure of developing a team-building exercise yourself. Get it here →
---
Other Virtual Team Building Activities For Large Groups
4. Collaborative Map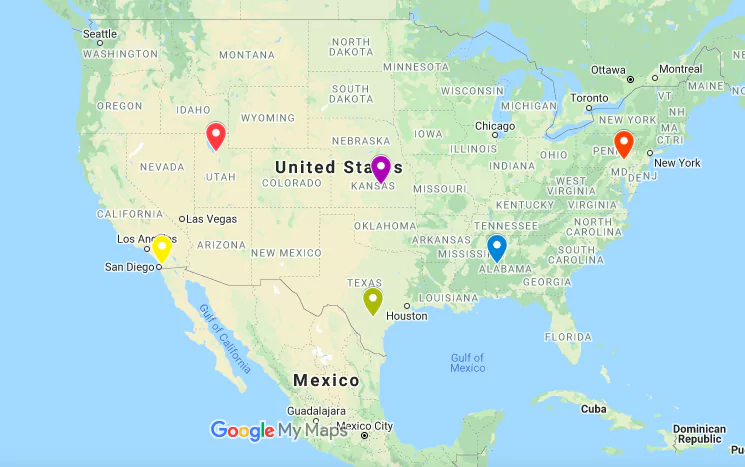 A shared map is a super simple, but still engaging way, to team build for a large group. You can create a collaborative map via Google Maps and then have people place markers at different locations depending on the category. The best part? There are endless options! You can ask people to place a marker on their birth place, college town, place they got married, favorite vacation spot, etc. This is an easy way to learn more about your co-workers!
5. Virtual Museum Scavenger Hunt
A virtual museum scavenger hunt is an awesome option for virtual team building for a large group because it doesn't require any kind of shared software. These can accommodate your team size and let members enjoy a little artistic expression at renowned exhibits around the world!
6. Slack Chains
Slack lets team members all over an organization send instant messages to one another. Why not make it fun? Create a slack channel that's just for fun stuff and have a different category/topic discussion every week or so. Ask people to share pictures of their pets, desk arrangements, etc. What's nice about Slack is that you can create separate channels within one company so you don't have to worry about mudding up important work conversations or bothering people with notifications.
7. Large Group Trivia Event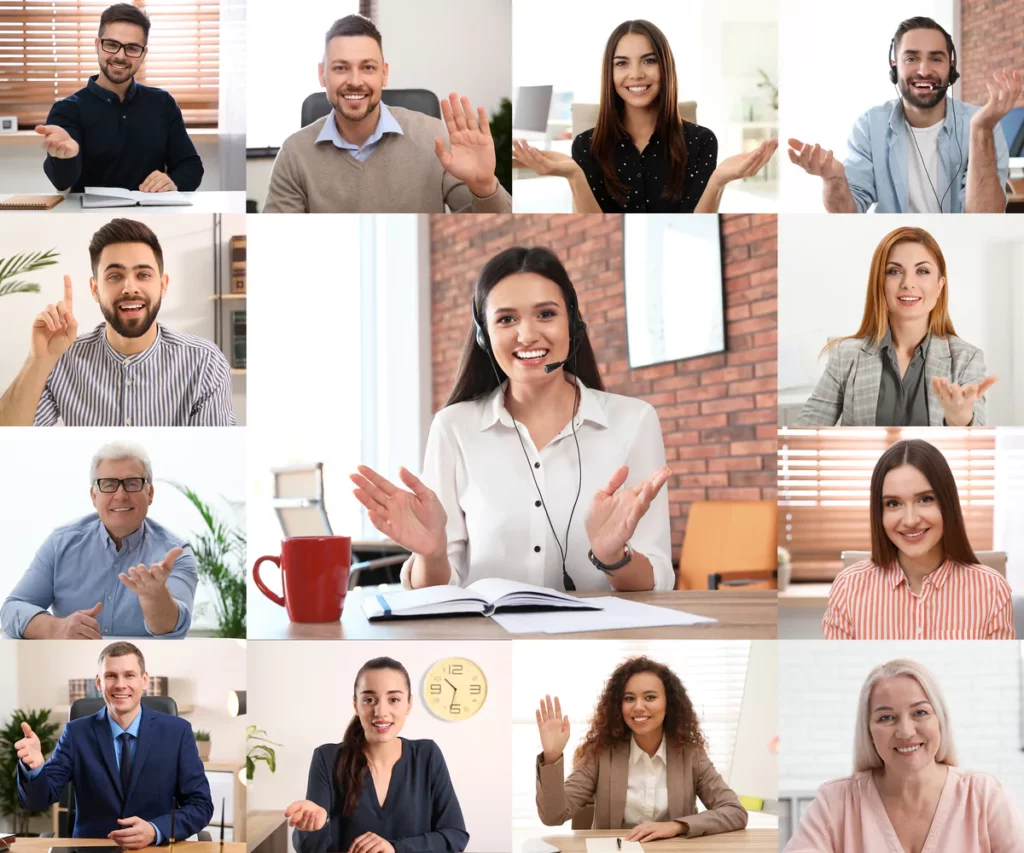 Trivia is a super fun way to bring people together, experience friendly competition, and learn something new! This kind of activity can also accommodate a large group of people when you split them into teams and it breaks up the monotony of normal Zoom calls. Look here for plenty of virtual trivia game options!
8. Most Used Emojis
Most used emojis are just a silly, light-hearted way to get to know your teammates better! Simply ask people to share either via Slack, email thread, or Zoom chat box five of their most recently used emojis! It'll be interesting to see what random emojis people share!
9. Guess That Song
This is always a fun one to do either to start or end a large group Zoom call! Have one person share the first few seconds of a song. As quickly as they can, call participants to type what they think the song is into the Zoom chatbox. Whoever gets the most songs correctly the fastest wins. You'll be surprised how quickly some people get a song just based on the first few notes!
10. Virtual Family Feud
Bringing the classic game show to the screen is another great way to engage employees in a new way. With this Virtual Family Feud option, they can submit survey results, guess answers, and try to earn points for their team!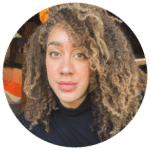 Anecia is a Nashville-based writer who believes in the power of team building. She writes a variety of content focused on creative corporate team building ideas, to help teams become more dynamic, unified, and successful.