A work anniversary should always be a moment to celebrate! When your employee or coworker gets to another milestone in their career with your company, you can help put a smile on their face by doing something as small as sending them a work anniversary meme. Keep scrolling to find 54 of the best work anniversary memes. Make sure you save them and be the first to wish your employee a happy work anniversary!
Anniversary Memes by Category
Funny Work Anniversary Memes
1. Gotta start with the boss himself, Michael Scott . . .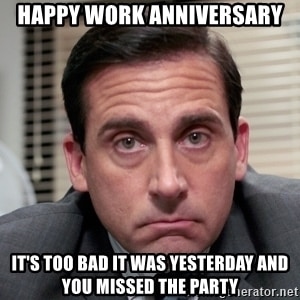 2. How often do you start celebrating the wrong occasion? Hopefully not often!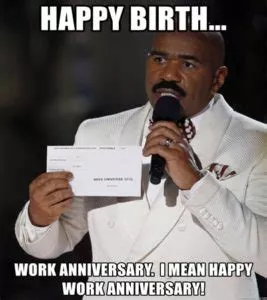 3. You probably can't scare someone into having a happy work anniversary, but Liam Neeson might be able to.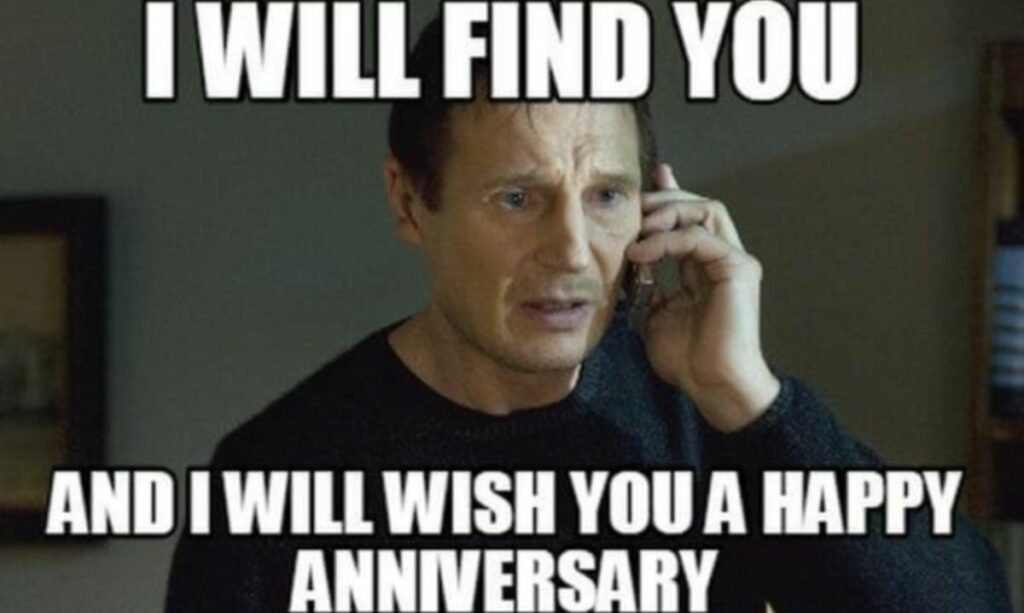 4. Send this one to someone who's a master in their craft!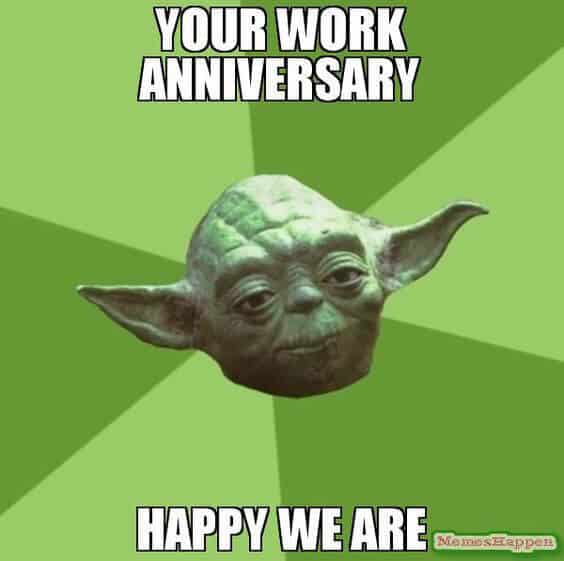 5. This is a good reminder for that person who likes to celebrate a little too much.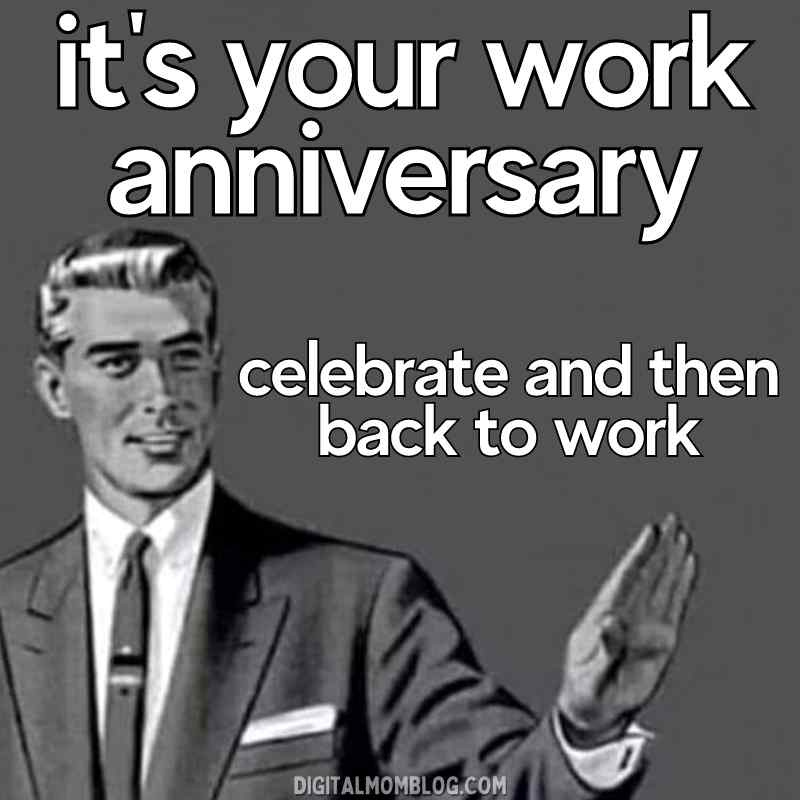 6. If you're out of the office when someone hits their anniversary, let them know you're still thinking of them.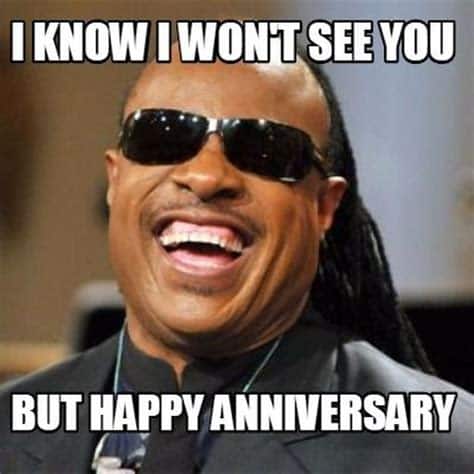 7. A perfect reminder for the busiest ones in the office!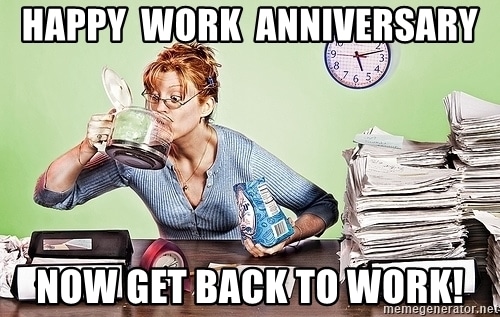 8. Here's a great fake invite for whatever party you're holding in the break room!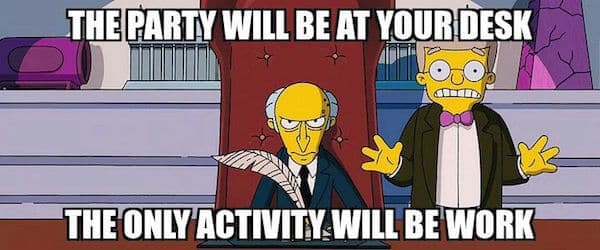 9. Just in case someone forgot about their own "workiversary," you can remind them with this meme.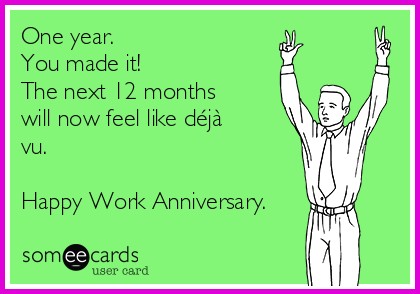 10. This one's great for someone who happens to have their dream job.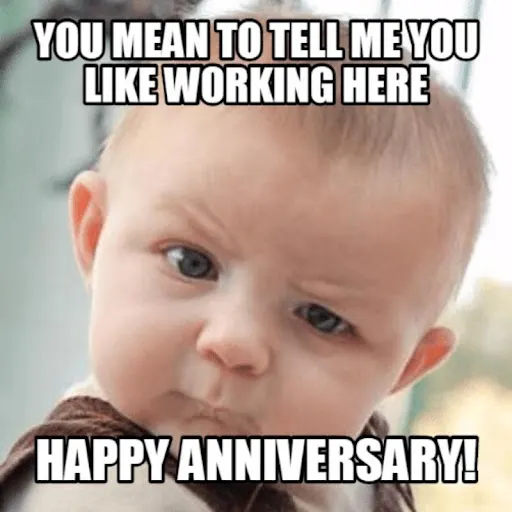 11. Who's the most sarcastic person you work with? This might be the meme for them!
12. Sometimes another year flies by a little too fast.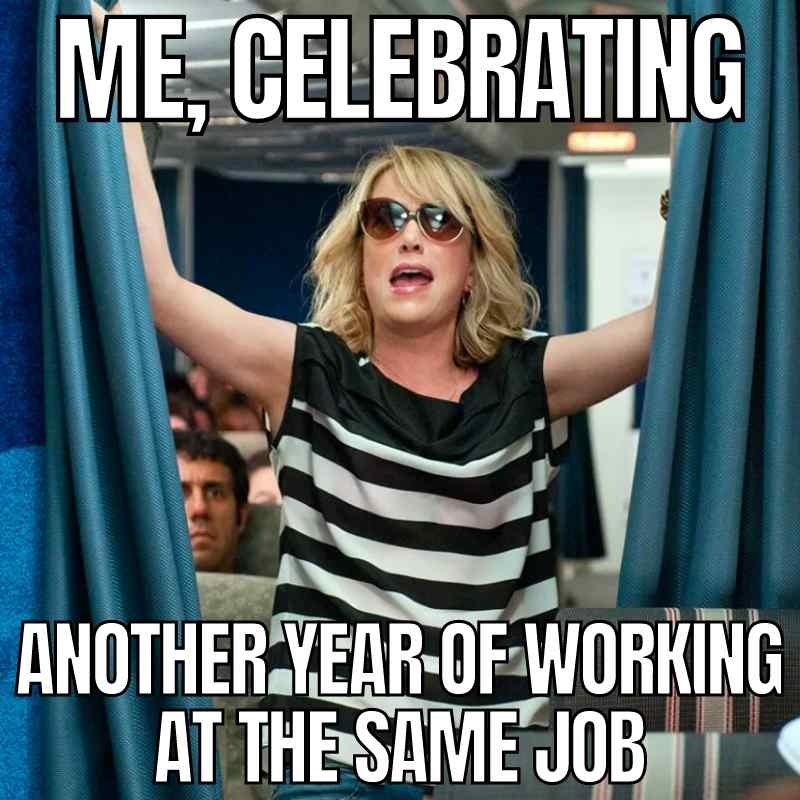 Happy Work Anniversary Memes
13. No one can resist how cute minions are!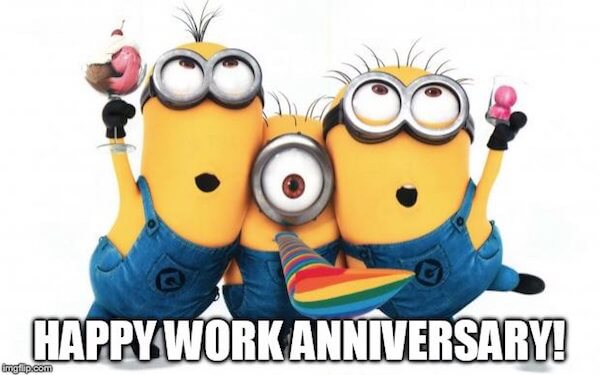 14. We are just as excited.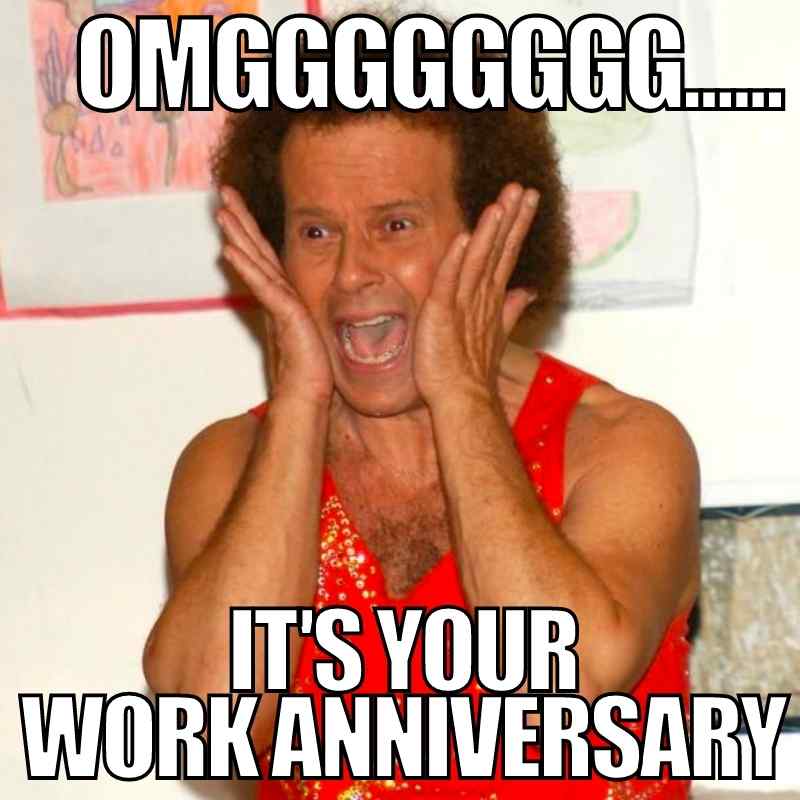 15. Baby Yoda? Automatic smile.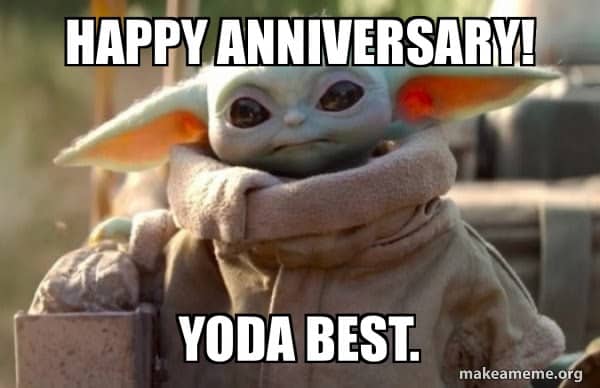 16. Bob Ross? Yet another automatic smile.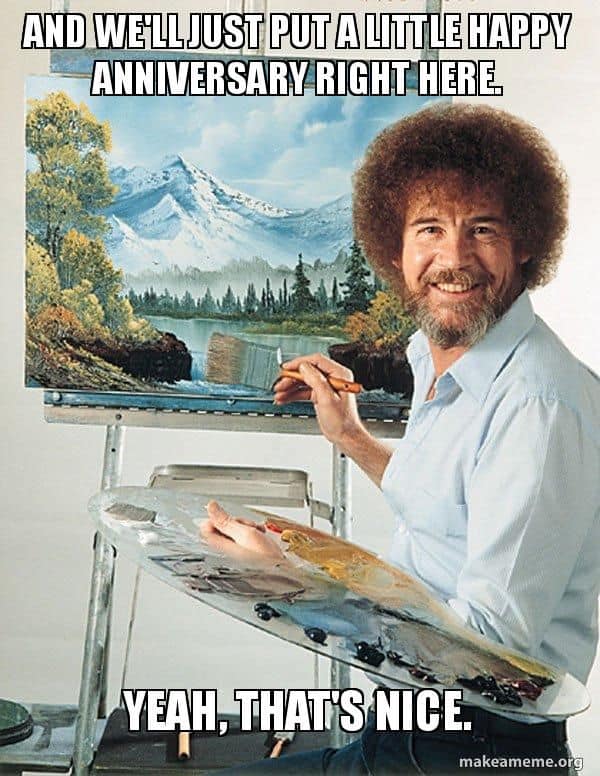 17. Include this meme with any cubicle or desk decorations you're setting up!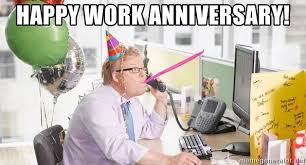 18. Send this throwback crew to someone who's been around for a while.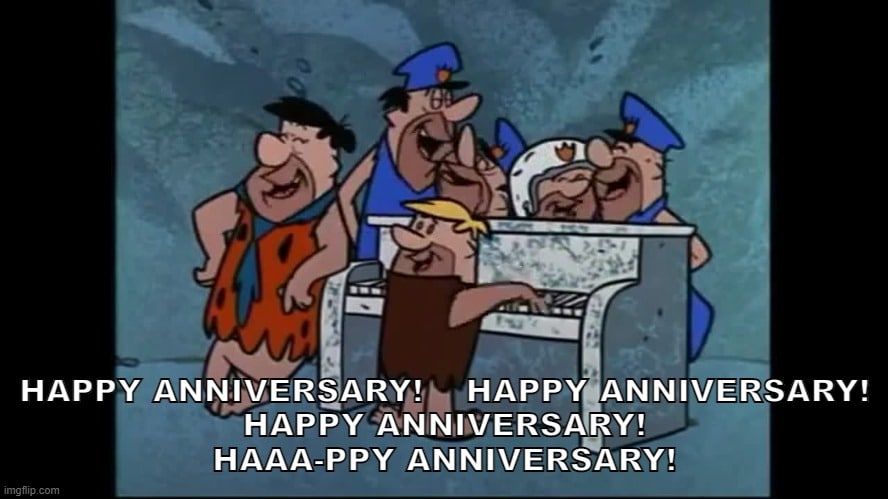 19. For your employee who loves a good celebration!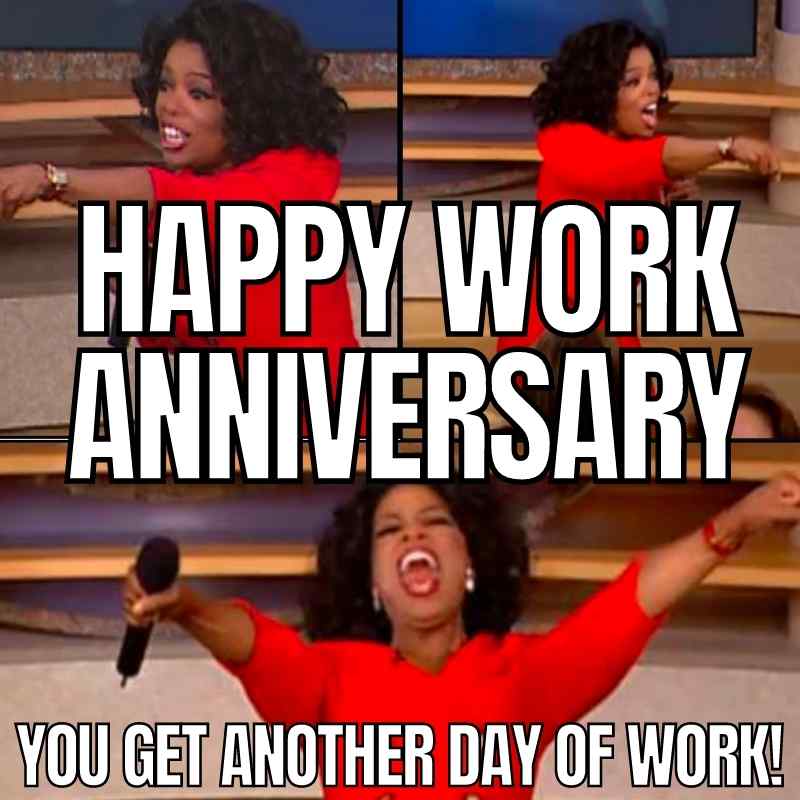 20. This meme is for that "out of this world" employee!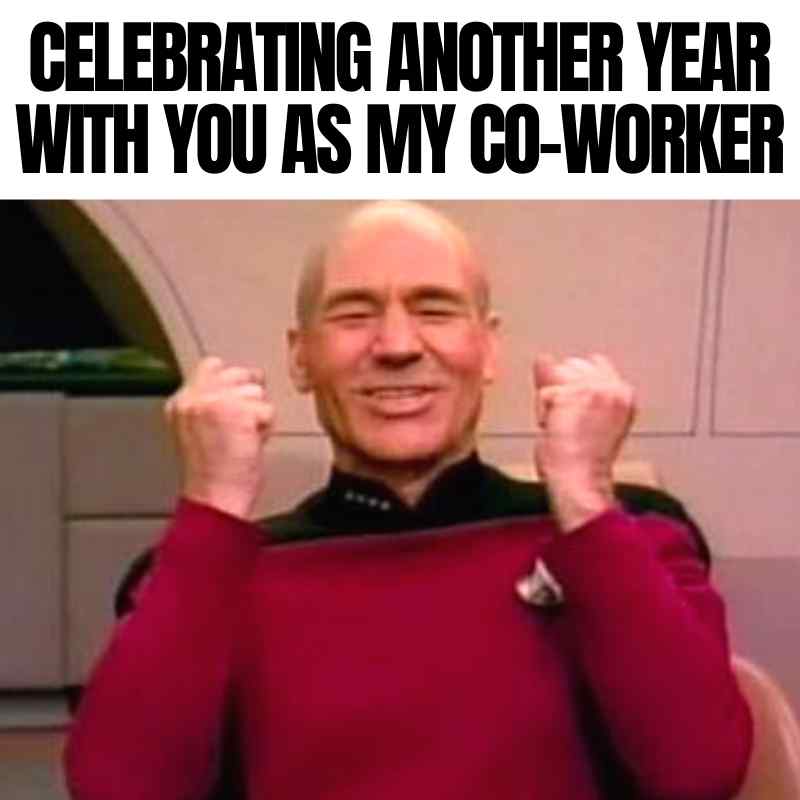 21. Another great year down, and more to come.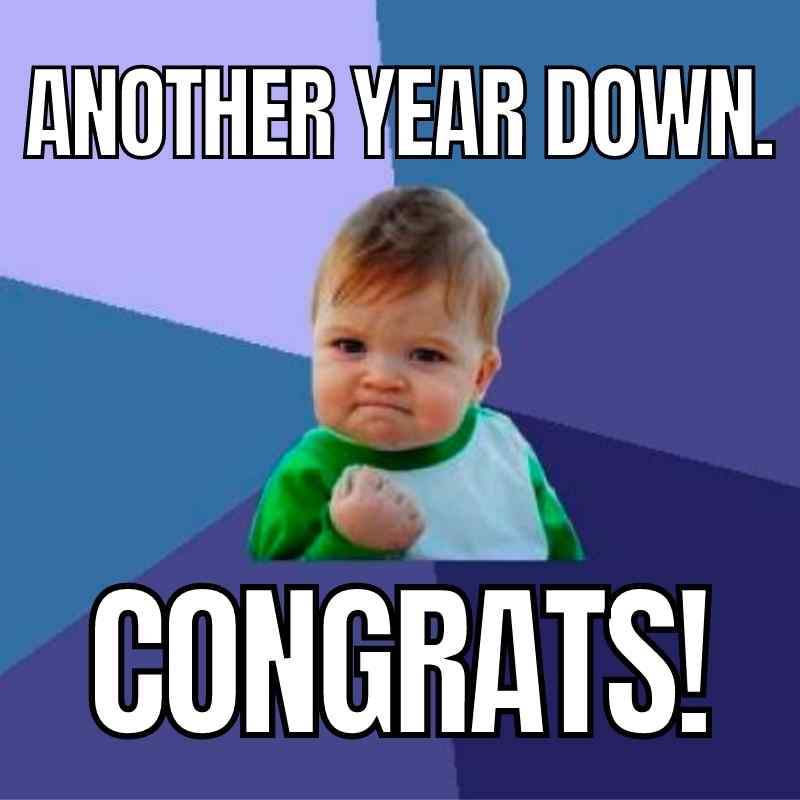 Animal Work Anniversary Memes
22. "Business cat" is perfect for business people.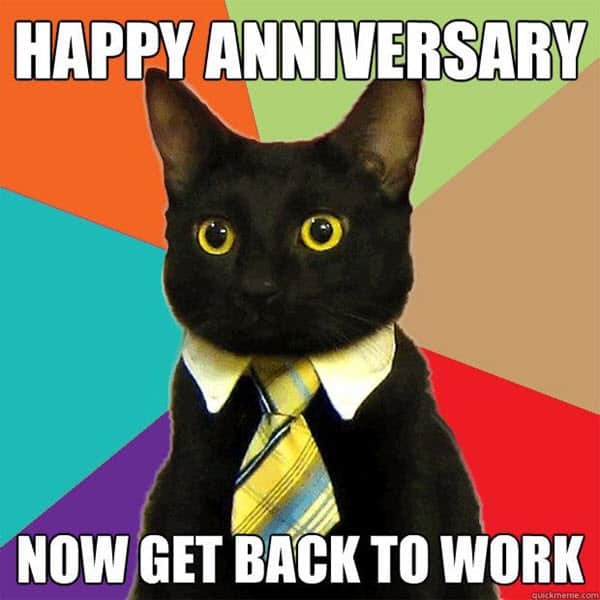 23. This guy shows the right amount of enthusiasm for a work anniversary!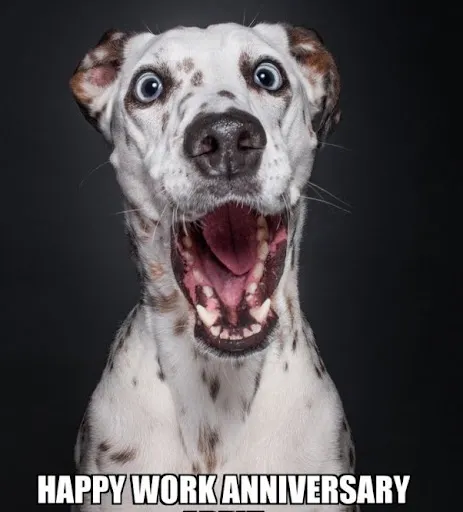 24. Who doesn't love a good, surprised koala?
25. If you've got a little disbelief that someone is celebrating their work anniversary, this meme is perfect.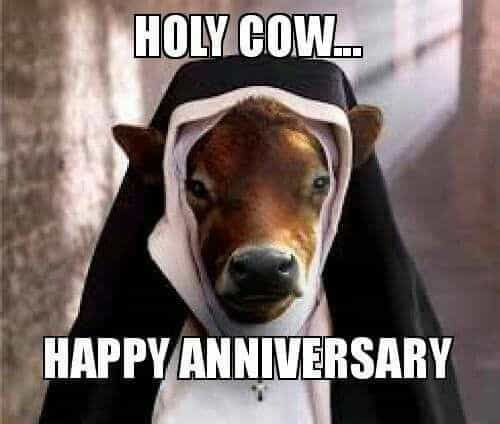 26. We couldn't resist another koala with a good pun!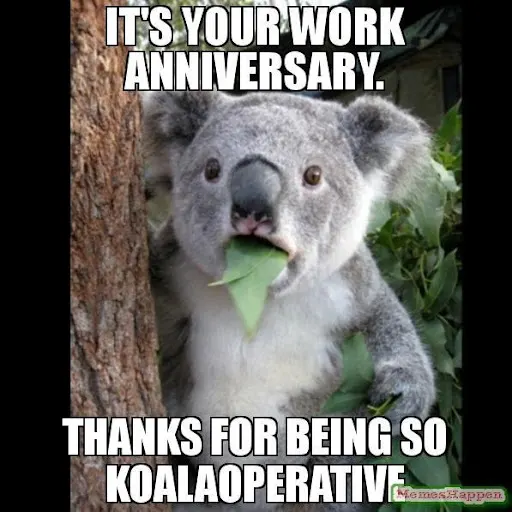 27. This little guy will make anyone smile!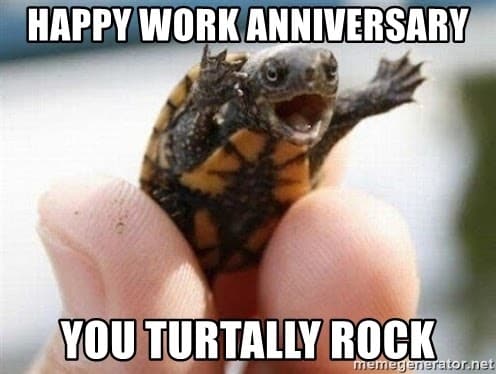 28. For that employee who might be on the fence about celebrating their workiversary.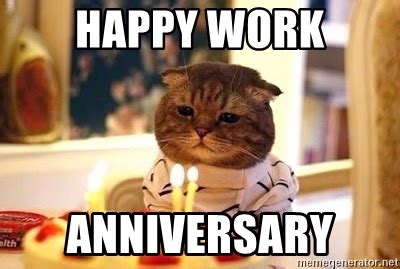 29. Grumpy Cat still knows how to celebrate a work anniversary!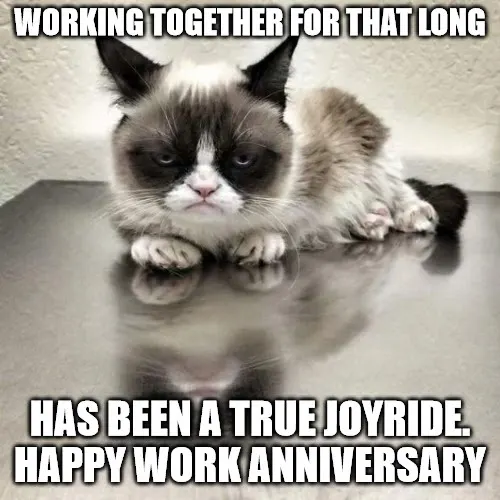 30. Sometimes a meme is the best way to show your surprise for a work anniversary.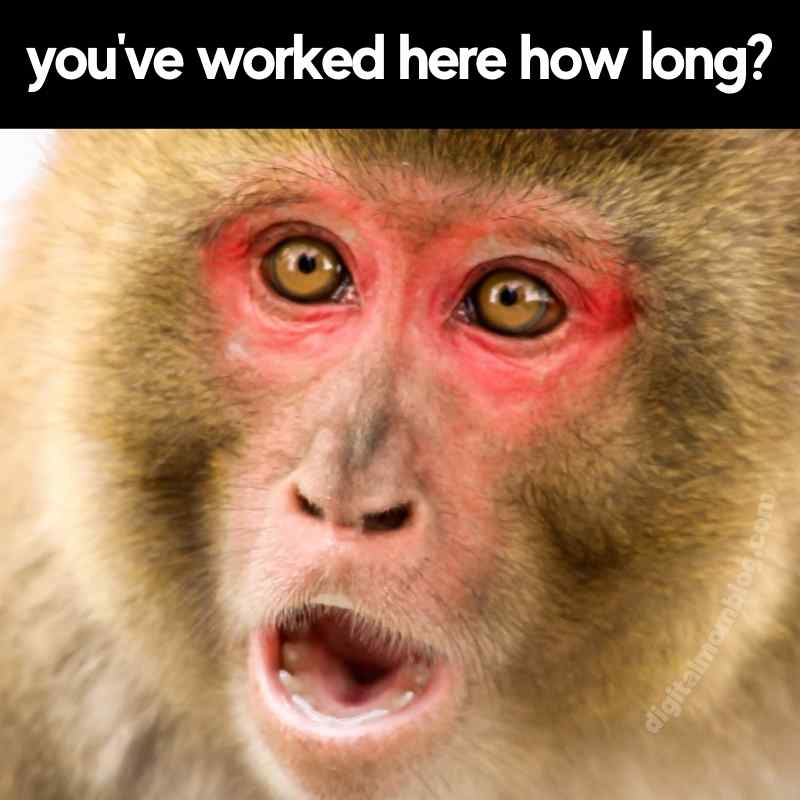 31. Just let your team know you've hired the best available DJ for the workiversary party.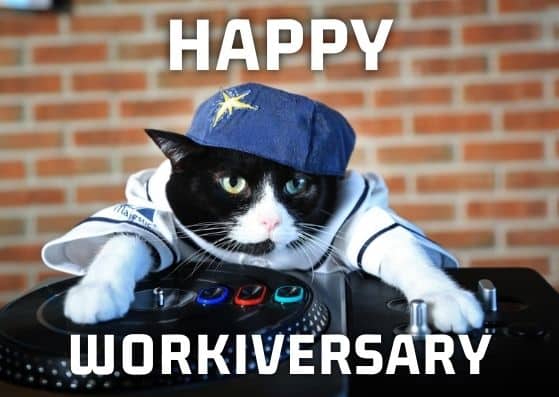 32. Send this owl for a good time!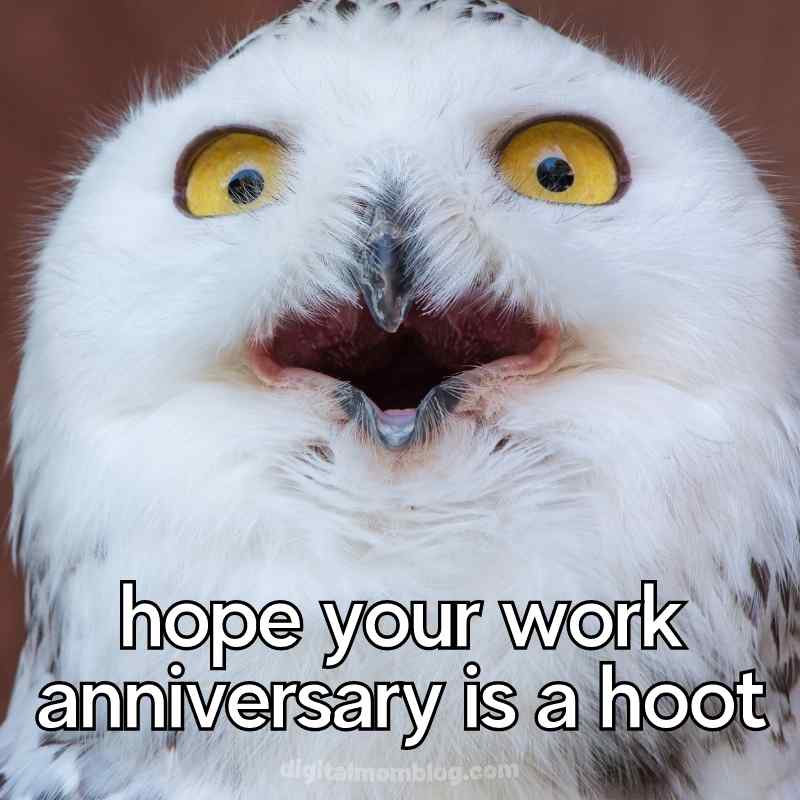 Anniversary Memes by Years
One-Year Work Anniversary Memes
33. Remind your employee that a one-year work anniversary is worth celebrating!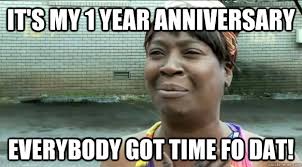 34. A year can fly by when you're working hard and having a good time!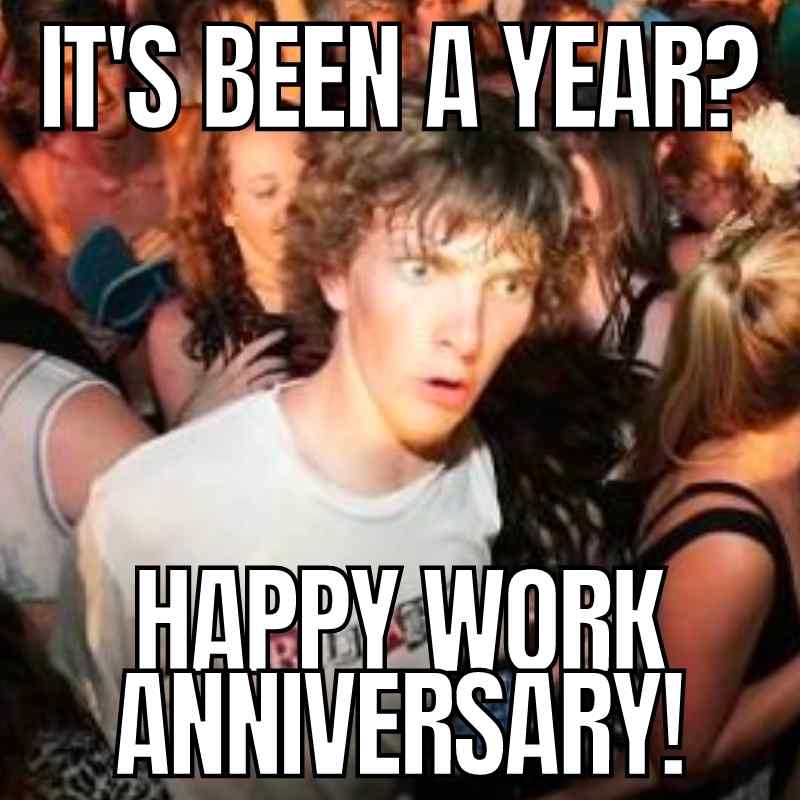 35. Add a little smile to someone's face with a happy minion!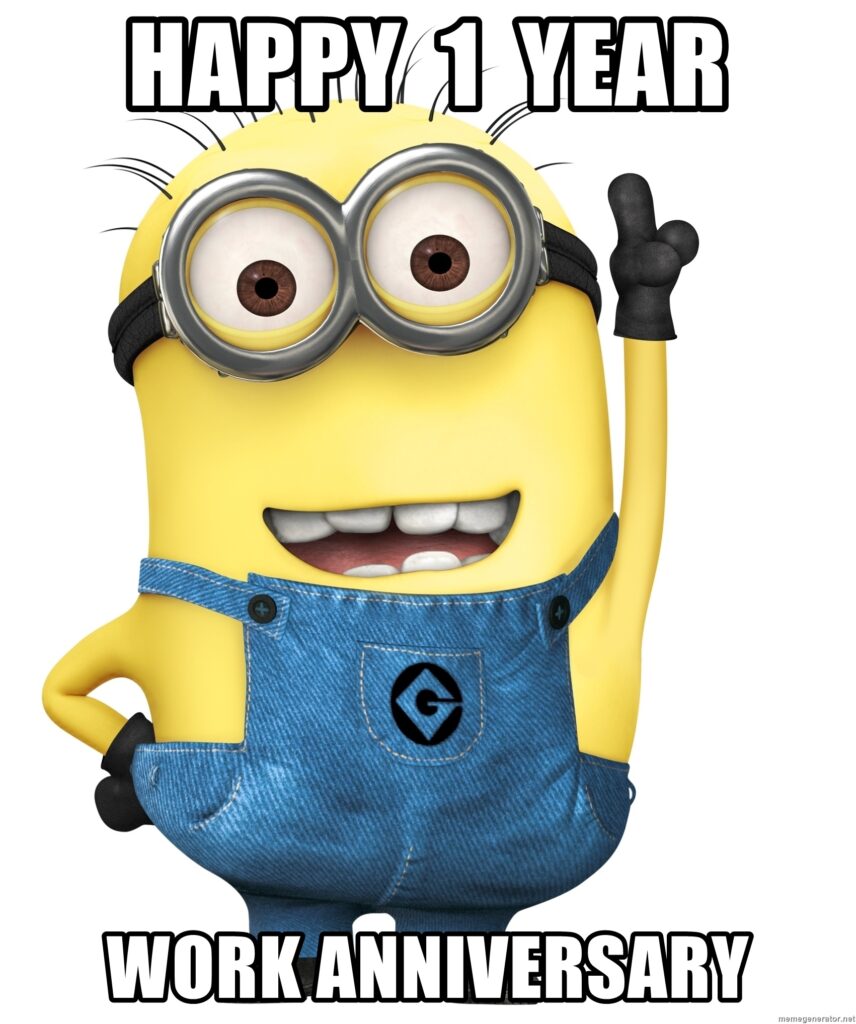 36. A one-year work anniversary is something to shout about!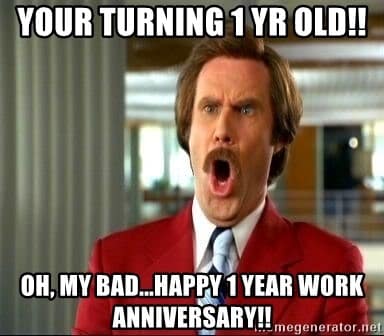 37. We hope your employee is as proud of their work anniversary as this pup!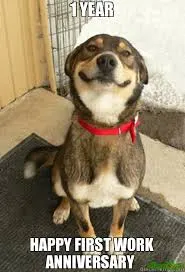 Five-Year Work Anniversary Memes
38. We know, we know . . . five years is a shocking long time!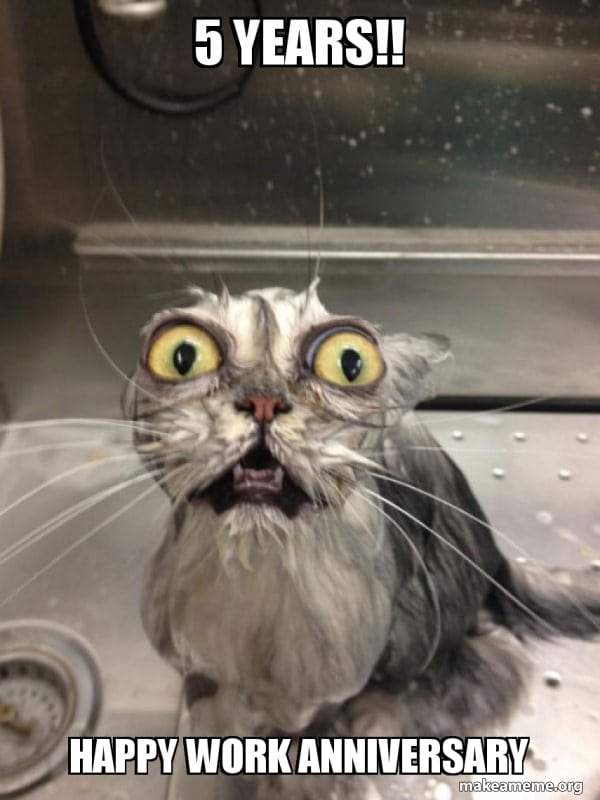 39. A five-year work anniversary is a pretty big deal.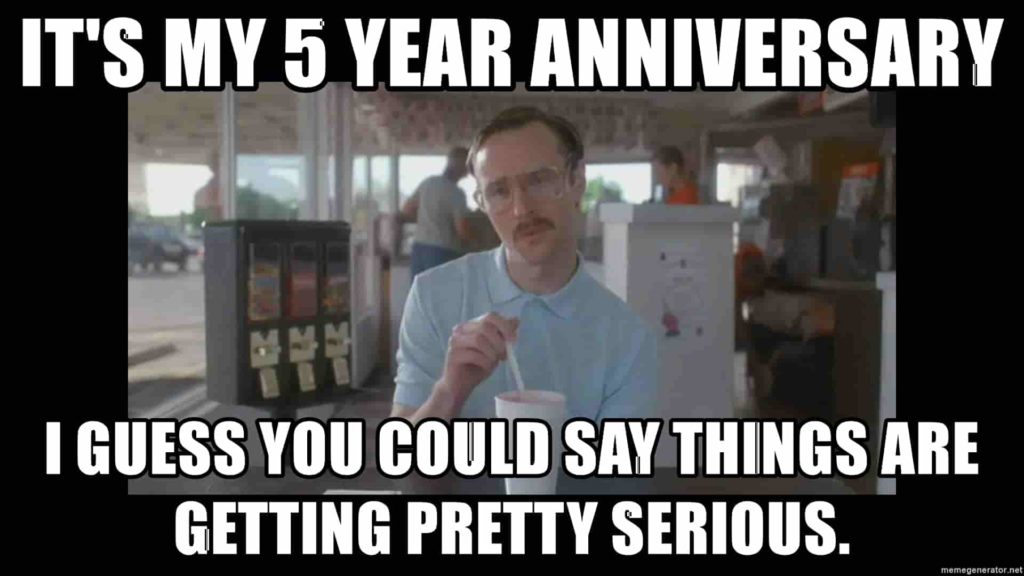 40. This is for that employee that's surprised by how fast five years passed.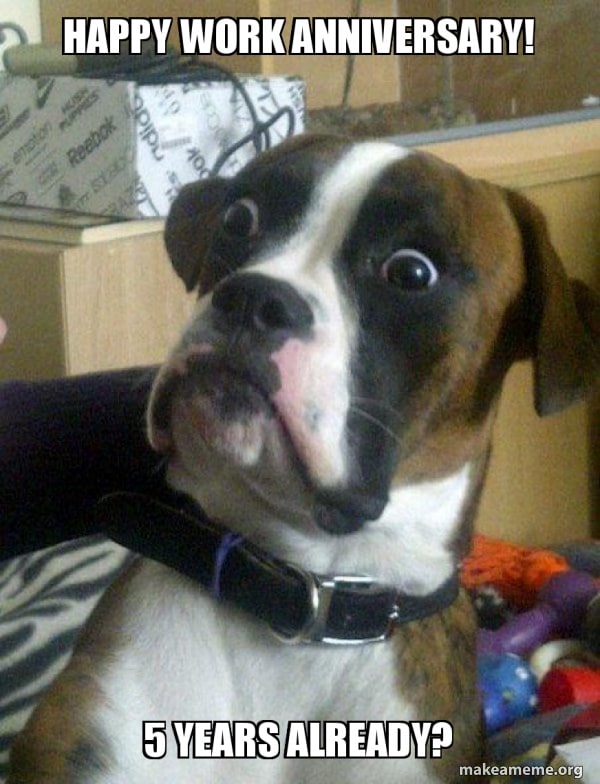 41. Send this meme to that employee who likes (or even dislikes) group texts.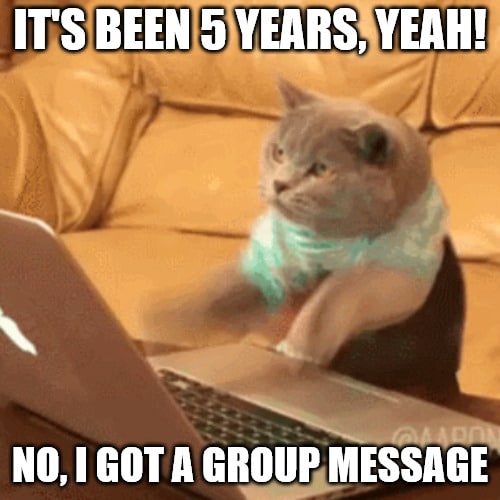 42. Let your employee know how seriously you take their work anniversary with this meme.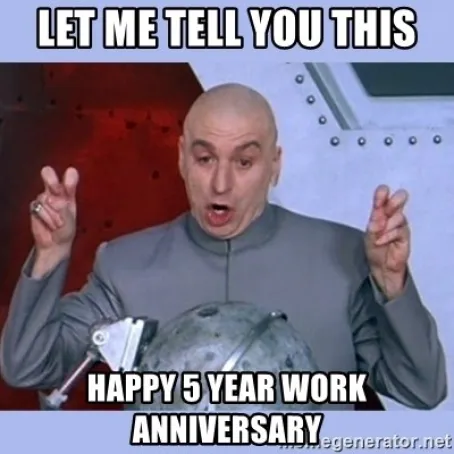 43. And of course, we've got to have a cute cat option!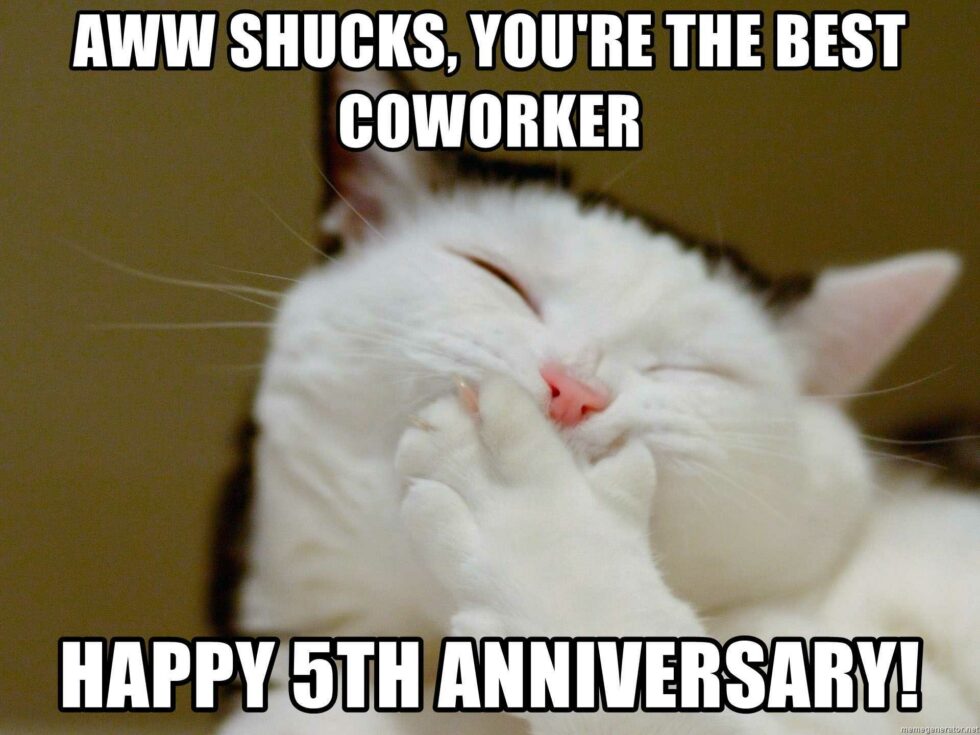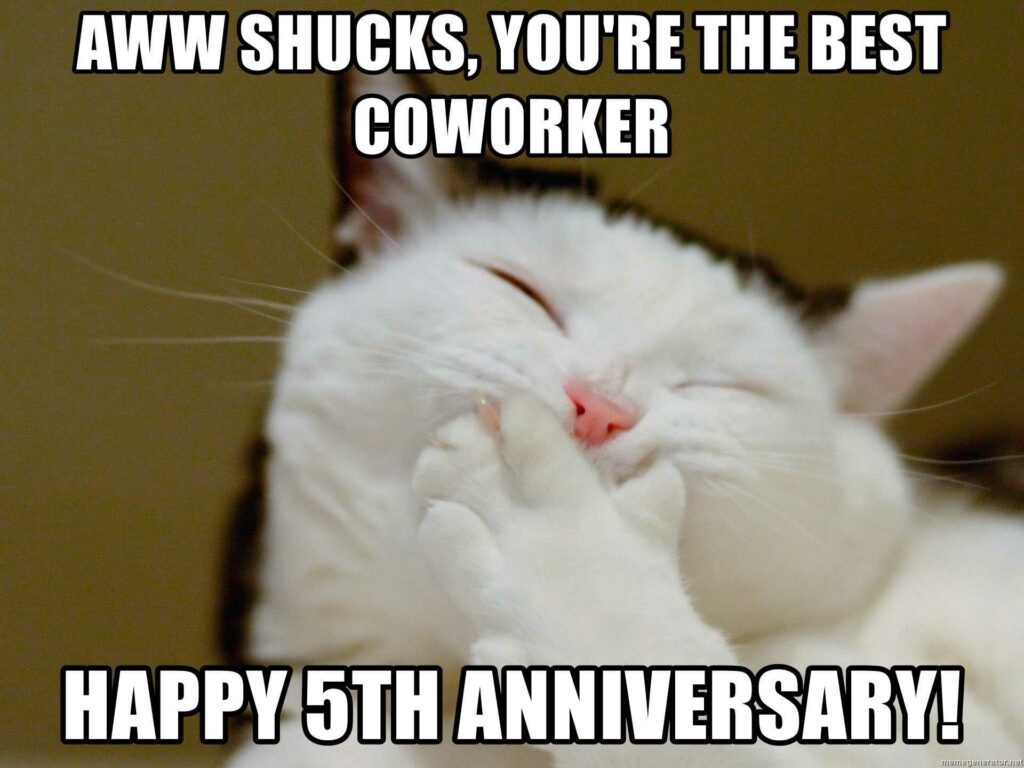 Ten-Year Work Anniversary Memes
44. For that employee who's a little carefree . . .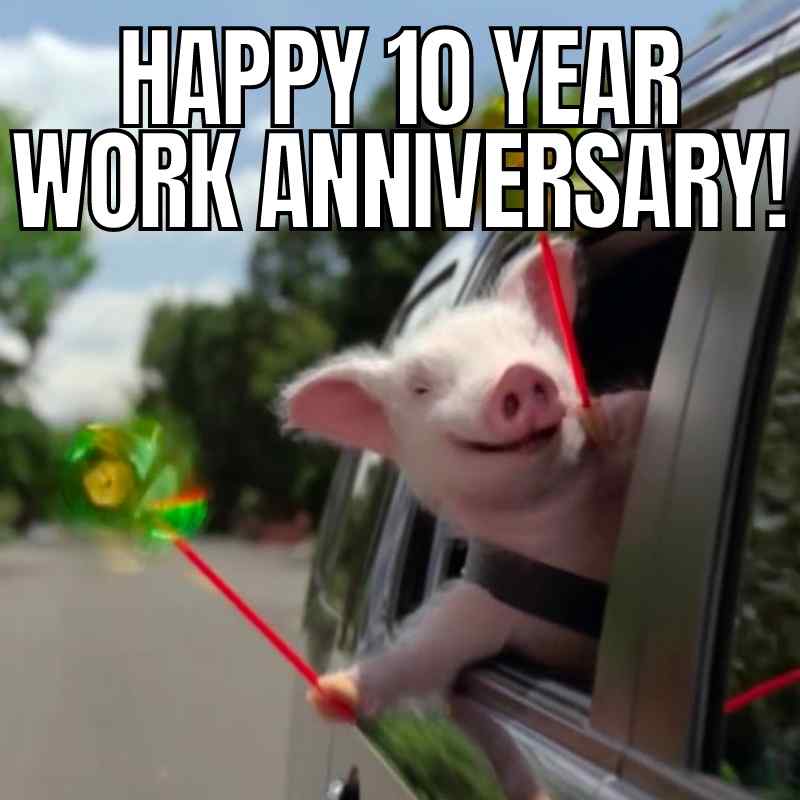 45. When you thought ten years would take a lot longer!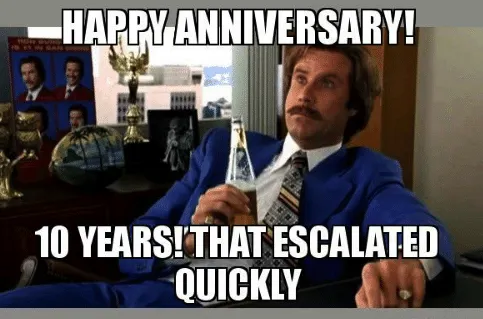 46. For that employee who's accomplished a lot in just ten years!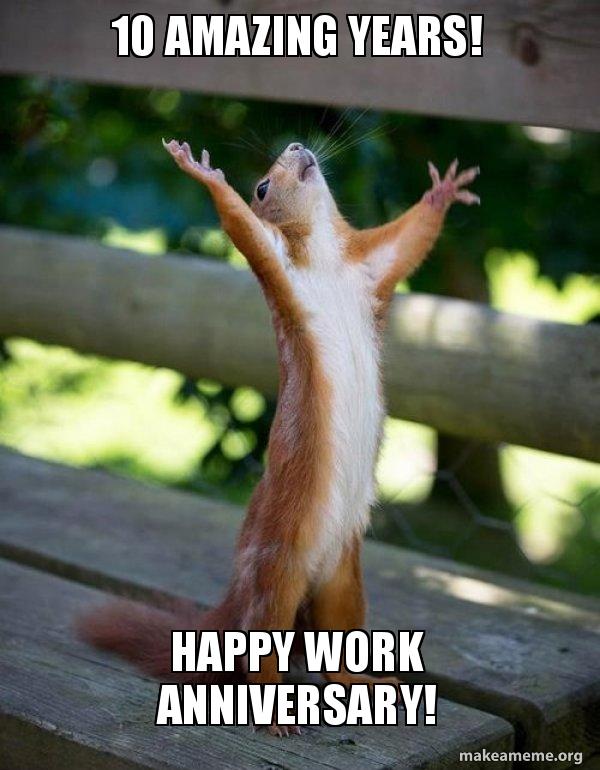 47. Congratulations are in order for the tough cookie who made it ten years!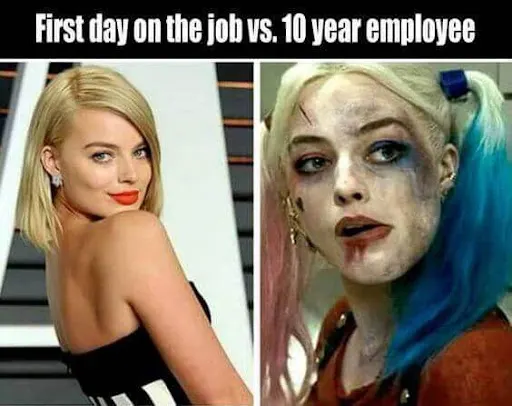 48. Here's the perfect motivational meme for another great ten years.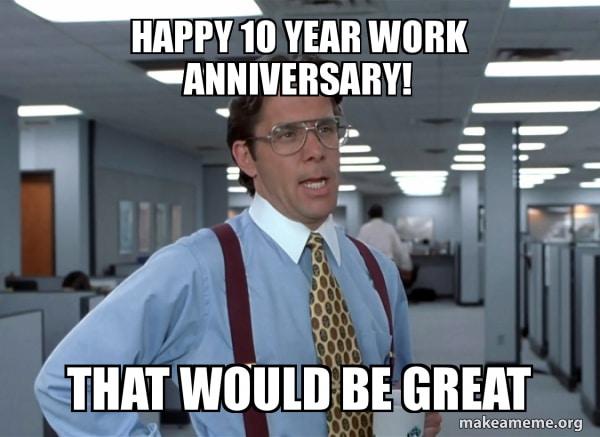 49. Ever seen Spider-Man at a desk job? Neither have we.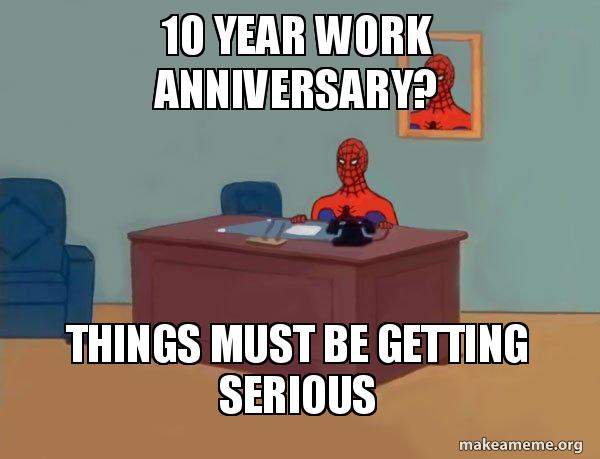 Twenty-Five Year Work Anniversary Memes
50. Hey, even one year of password changes is a big deal.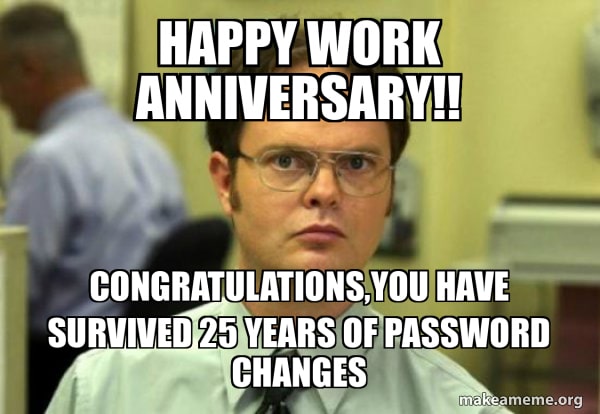 51. We know 25 years is a long time, but this guy was still taken aback.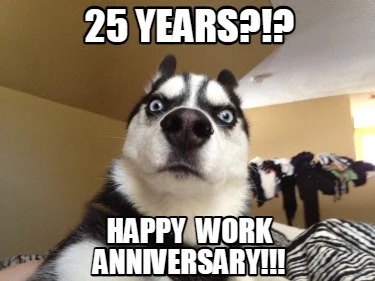 52. Twenty-five years can make anyone grumpy, but we're still here for the puns.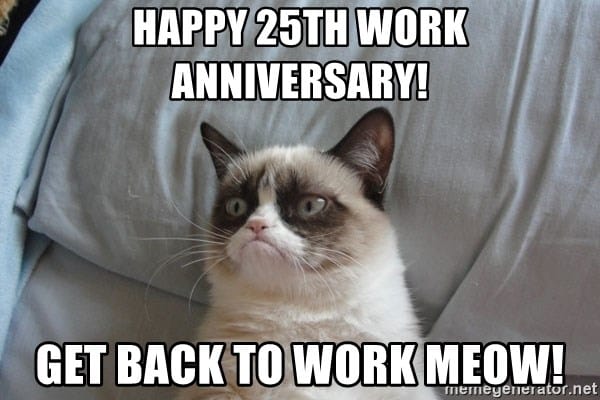 53. For that employee who can't believe 25 years flew by.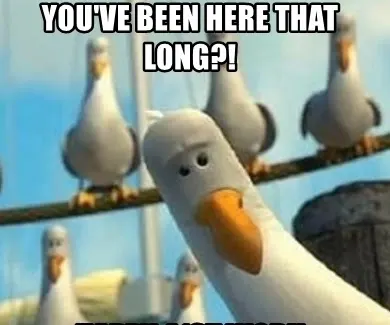 54. And for that employee who needs a little peace after working so hard for so long!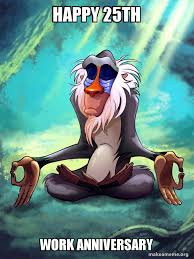 Send a meme and a smile!
Everyone deserves a memorable work anniversary. They're the perfect opportunity to remind your employees and coworkers that you appreciate their loyalty, plus they're an easy way to engage with your team. We hope these memes will put a smile on your team's faces and that you'll keep giving your employees a little fun around the office! Be sure to save your favorite ones for any upcoming work anniversaries so you can send them right on time.
---
Get Your Free Game
The 3-Minute Non-Cringey Ice Breaker for Your Next Meeting
A ready-set-go game to run at your next fully remote or hybrid meeting without the hassle or added pressure of developing a team-building exercise yourself. Get it here →
---