Team building PowerPoint presentations allow us to build a strong team, where teamwork is at the forefront of all operations and everyone is working together to reach the same common goal. 37% of workers consider teamwork, team building, and team collaboration to be incredibly important. In fact, if workers feel that these things aren't happening within their team, they are more likely to leave.
As we all know, high employee turnover costs money that most companies just can't afford to lose. So, to prevent this from happening all teams need to make connections, foster communication, build trust, and promote problem-solving. One way to integrate these things is to include PowerPoint presentations, with complementing activities, in your team building program.
These PowerPoints need to be inspiring, not boring, and in this article, we will give you PowerPoint presentation ideas for team building. To start, you'll discover free PowerPoint presentations for team building and complementing activities, before learning how to make your own engaging team building presentation that WOWs.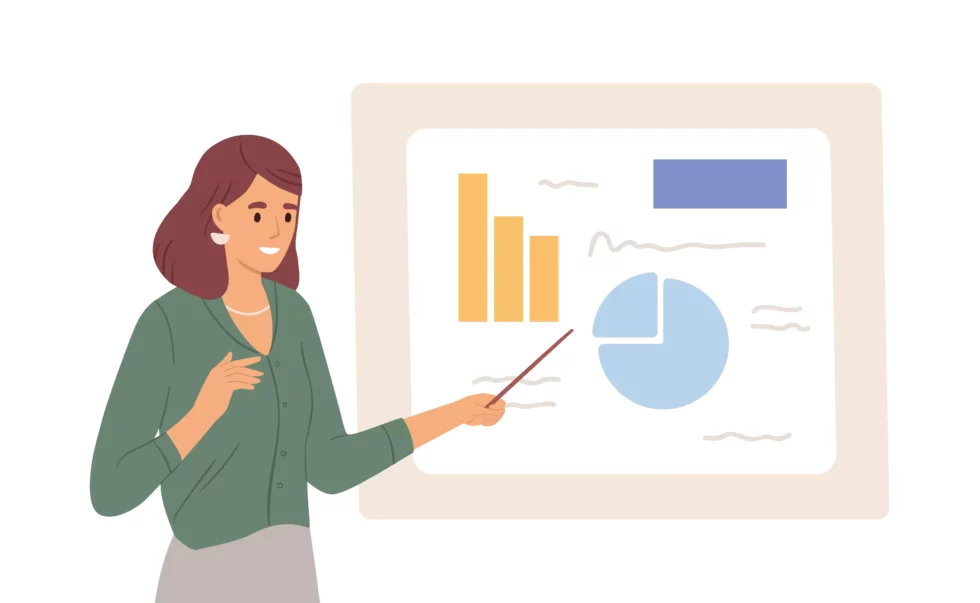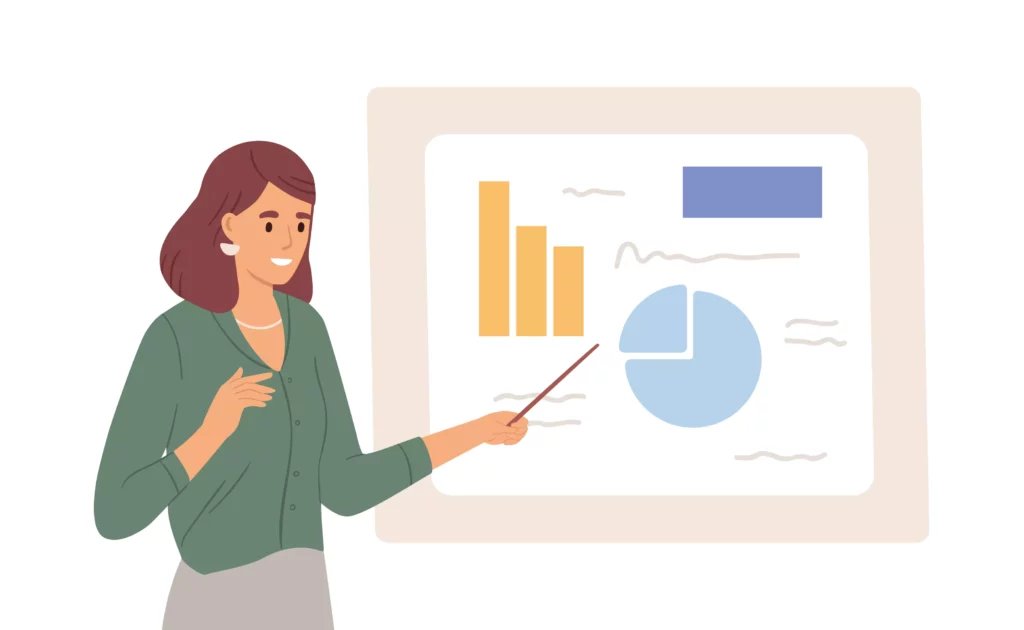 5 Free Powerpoint Presentations for Team Building with Activities
Free Team-Building Powerpoint Presentation: Communication
Effective communication in the workplace generates 4.5 times higher talent retention. As a result, it is crucial that all workplaces that don't want to pour money down the drain on constant talent acquisition invest time and effort into enhancing communication within their teams. Along with plenty of team building activities, the best place to start building strong communication is with an effective and purposeful PowerPoint presentation.
The best communication PowerPoint template
This team building PowerPoint presentation free download is offered on Slideshare and consists of 29 slides that break down the important aspects of communication into manageable, bite-sized chunks.
Targeted to improve communication between co-workers and clients, this free team building PowerPoint presentation begins with a brief overview of what communication is, its history, and why you should care about it. After, you will take a look at the goal of the PowerPoint, which is to maximize client communication, improve satisfaction and enhance personal productivity.
You'll then go over different ways groups communicate, organizational communication, the various principles of conflict, the effects of conflict, and so much more. By the end of all 29 slides, your team should have the information and knowledge they need to meet and understand these goals.
Activities that support communication within teams
Team sports day
Working as part of a team during a sporting activity is an excellent way to build trust and positivity within a team, which in turn promotes healthy and effective communication. Plus, if you want to make your team more productive at work, improve mood, and prevent chronic health conditions, there's no better way than some good old fashioned exercise!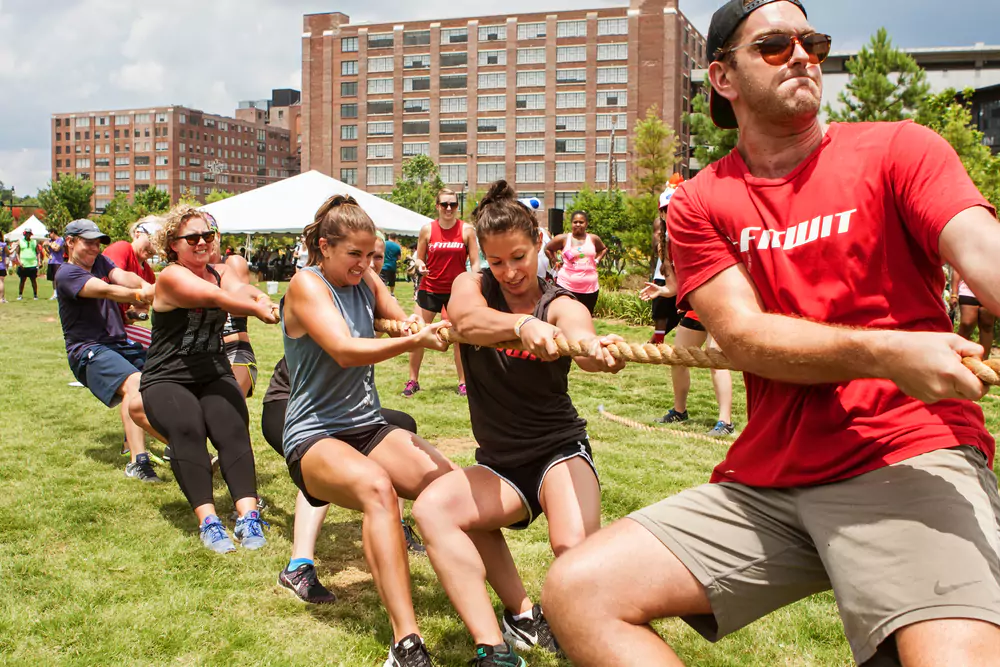 Build a tent blind
By finding a few old tents from your garage, you can throw your team into an activity that promotes communication, as well as encourages listening, leadership and teamwork.
To play, organize your team into pairs and ask one player to be blindfolded. They must listen to instructions from the other player in their pair on how to put up a tent and will race the other teams to be the first to put their tent up.
Take part in an Escape Room
Escape rooms are great ways to allow your team to escape regular workplace tasks and relax and unwind. The fact that they have to work together, as opposed to separately, means that this activity is perfect for supporting your communication PowerPoint presentation.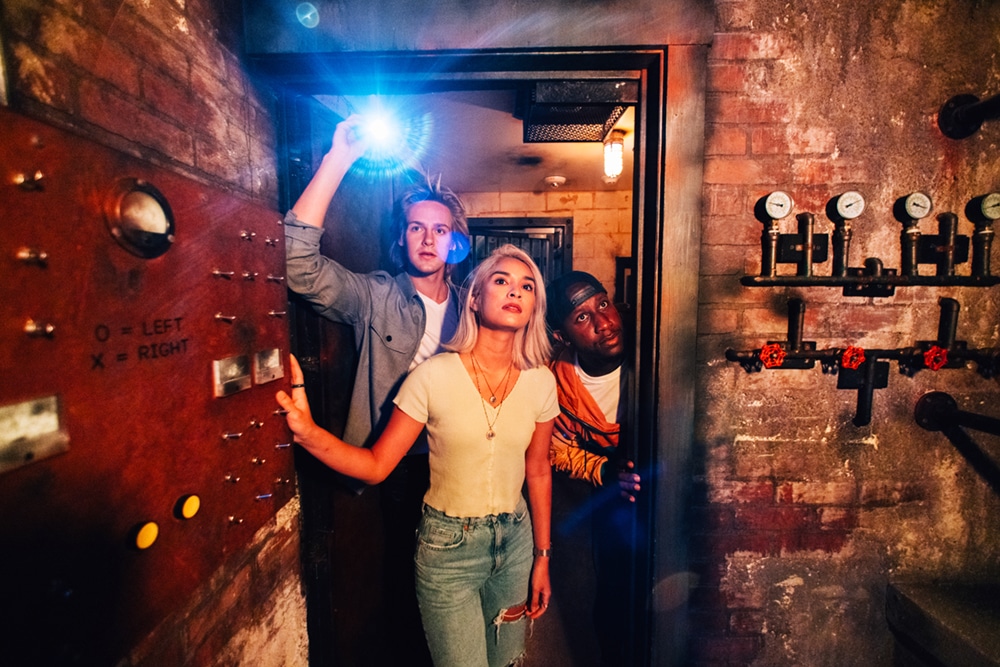 At the Team Building Hub, your team can immerse themselves in a prison break-out, explore the dark depths of the ocean, or participate in a thrilling gold rush… all without even having to leave the office. Together, they can work through clues and puzzles to beat the clock and escape the room.
Free Team-Building Powerpoint Presentation: Conflict Management
Employees in the United States spend approximately a tremendous 2.8 hours each week involved in workplace conflict. This equates to around $359 billion in hours paid that are focused on conflict, rather than completing productive workplace tasks. To make this worse, 60% of employees have never received basic conflict management training, meaning that millions of organizations are unnecessarily losing money every year.
Fear not, however, as there are plenty of free conflict management team building PowerPoint presentation templates that can help you to overcome any conflict issues within your team. Below is our favorite of them all.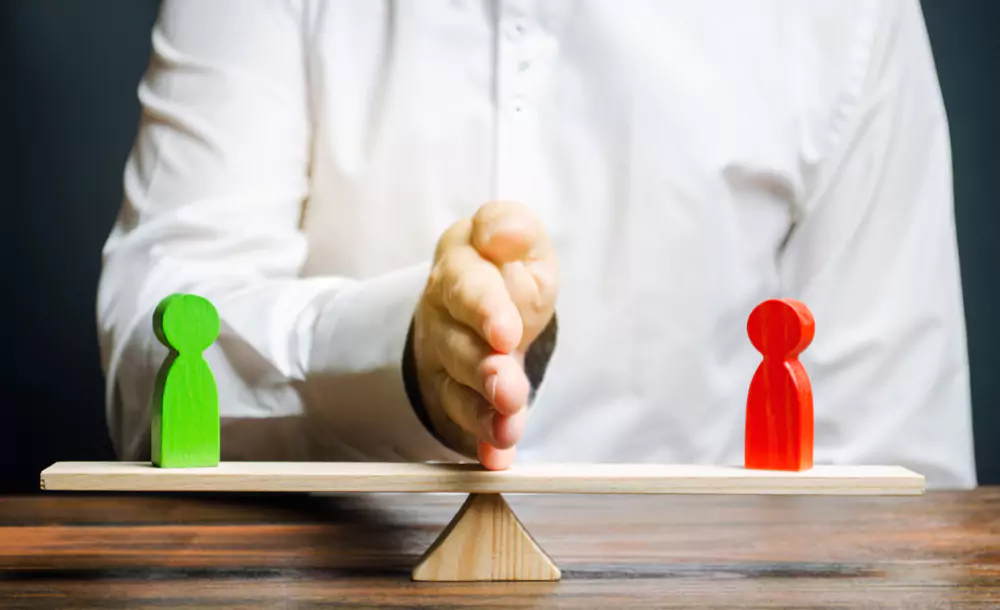 The best conflict management PowerPoint template
Slideshare's conflict management in teams PowerPoint Presentation is free to download and includes 18 slides on how to manage and resolve all types of various workplace conflicts.
To start, your team will learn exactly what conflict is and how it applies to the workplace. They'll look at various types of workplace conflict, such as interpersonal conflict and intragroup conflict, before exploring when workplace conflict might be constructive, and when it might be destructive. Afterwards, the presentation offers some useful ways to prevent and manage conflict in your workplace. The Slideshare PowerPoint even makes its conflict management and prevention section engaging and entertaining by including clips from the sitcom The Office.
Activities that aid conflict management team building
Take a personality test
Getting your team to take a personality test will allow them to explore themselves so that they can understand their personality and, in turn, their trigger points for conflict and how they can work to resolve it. Tests such as the Myers-Briggs or Disc allow team members to rate their agreement with certain statements and can then make a conclusion on that person's personality. Team Building Hub even has a package with Maxwell Leadership that adds a DISC assessment before any game, to help increase the learning and connection during the experience.
Play the compliment circle game
Everyone loves to feel that someone appreciates them and thinks something nice about them. It promotes strong bonds within a team, creates trust, builds a sense of psychological safety, and, as a result, is likely to limit the amount of conflict that occurs. To play, simply sit in a circle and get each team member to go around the room and pay a compliment to the person sitting to their right.
Four words
Designed to allow team members to understand how to work through conflict and understand differing opinions, four words is the perfect activity to complement your conflict management PowerPoint presentation.
To play, give each team member a piece of paper and ask them to write 4 words that they associate with conflict. Pair them up and between the two of them, they must decide on the best four words out of the combined eight they have. During this, each pair will have to negotiate in a considerate and efficient manner. At the end of the game, you can bring the team back together to discuss how the process went and whether there was any conflict.
Free Team-Building Powerpoint Presentation: Virtual Teams
Virtual teams are more common than ever before and, as a result, it is important to have the correct tools in place to build strong virtual teams. The benefits of virtual team building are priceless: it connects remote workers, enhances collaboration and co-working, increases productivity, boosts morale, encourages healthy communication, and prevents burnout and loneliness.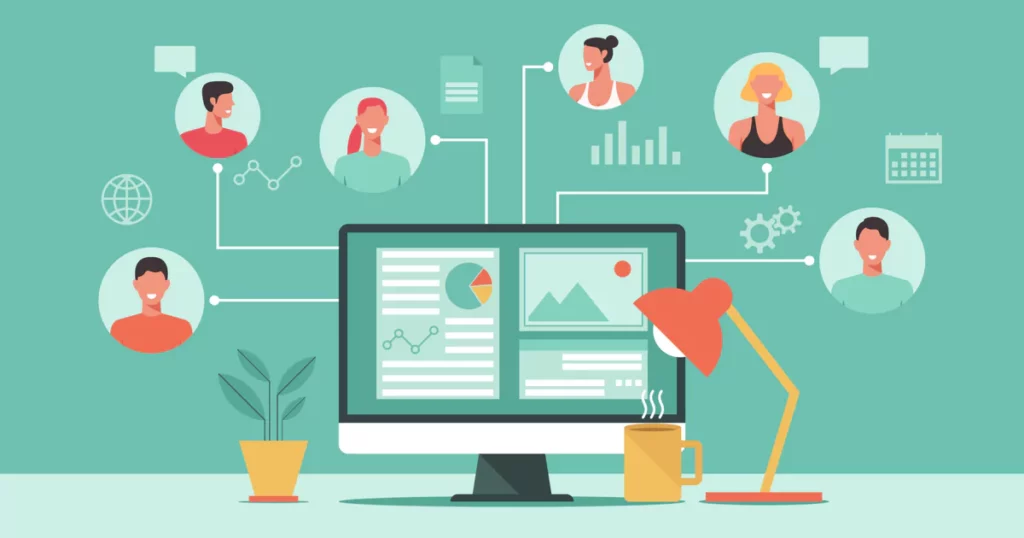 The best virtual team PowerPoint template
Geared toward virtual team leaders, this PowerShow.com template covers all the challenges of having a virtual team and gives expert solutions to each challenge. Offering 14 slides of content, this team building PowerPoint presentation starts with a bold quote to instantly grab your team's attention and engage them. After, the presentation then moves on to cover the top three common challenges within a virtual team, before summarizing how to solve these challenges.
Activities that aid virtual team building
Ice breakers games
Virtual icebreaker games provide a remarkable way for people scattered across the world to introduce themselves in a fun and charming way. They are designed to create a relaxed atmosphere, which in return can build trust, enhance communication, and improve productivity. Some of our favorite icebreaker games include repeat performances, guess the acronym, and rank your favorites.
Play some zoom games
Zoom games for large virtual groups are designed to allow teams to stay connected, be sociable, and keep happy. Games such as Jeopardy, Trivia, and Scavenger hunt are perfect for involving your whole team and promoting virtual problem-solving and communication.
Team online games show
Online game shows are exciting and upbeat ways to encourage your virtual team members to improve morale and communication! With five fast-paced rounds, your team members can practice their communication skills and problem-solving ability, and they can create trusting bonds with each other.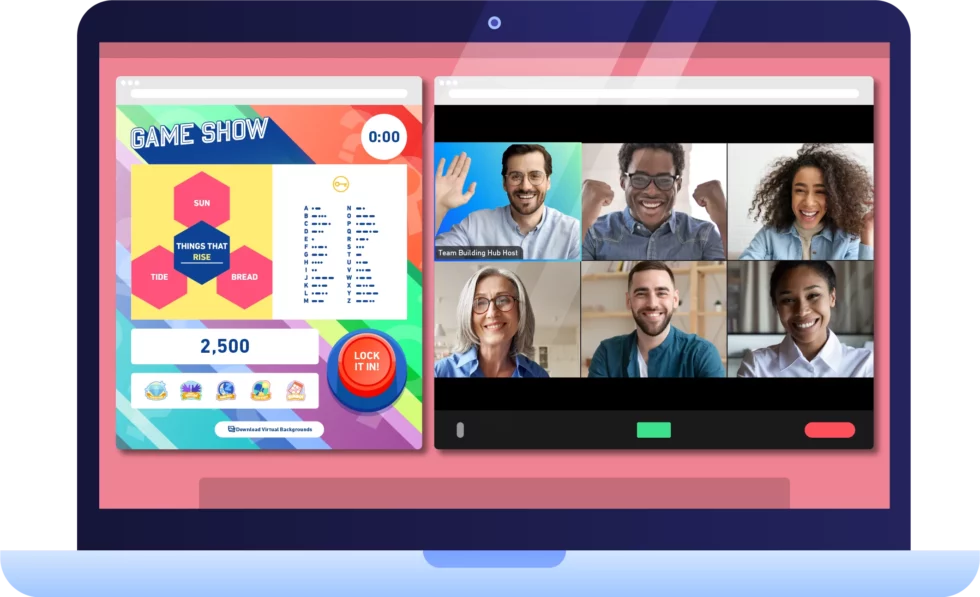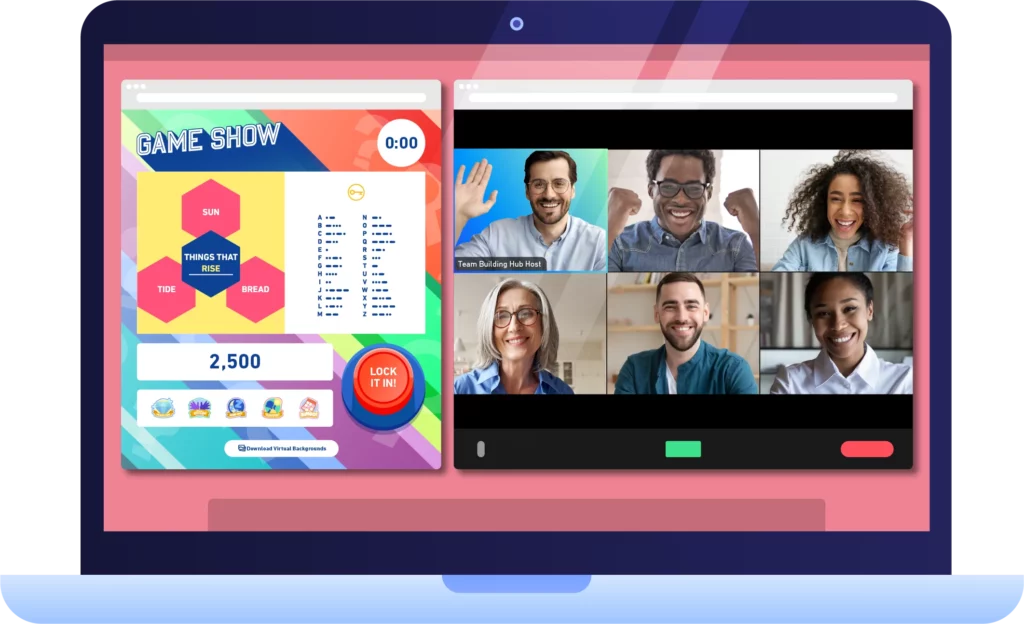 Free Team-Building Powerpoint Presentation: Problem-Solving
Problem-solving in the workplace is important for everyone, from entry-level employees to senior staff. Those with fantastic problem-solving skills are better equipped to solve all sorts of unexpected challenges that might be thrown at them. As a result, they are the type of employees that help a business run smoothly, and, therefore, all teams should be investing in developing these skills in their members.
The best problem-solving PowerPoint templates
Offered for free by WorkshopBank, this PowerPoint is a 30-45 minute presentation where your team will cover everything from brainstorming and issue analysis, to action planning and solution finding. It is designed to allow your team to make breakthrough progress with their problem-solving and have the skill set to tackle any problems that may arise at work.
All you need to do is download the PowerPoint template and work through the activities given. It's an excellent interactive and fun way to get your team to understand problem-solving and how they can apply it to their jobs.
Activities that support problem-solving
The Art Thief
The Art Thief is an in-person game designed specifically to help your team unlock a new level of problem-solving. Designed by industry experts, your team will tear into a box filled with clues. They will use their teamwork and problem-solving skills to work together to connect the dots and solve the mystery of the art thief.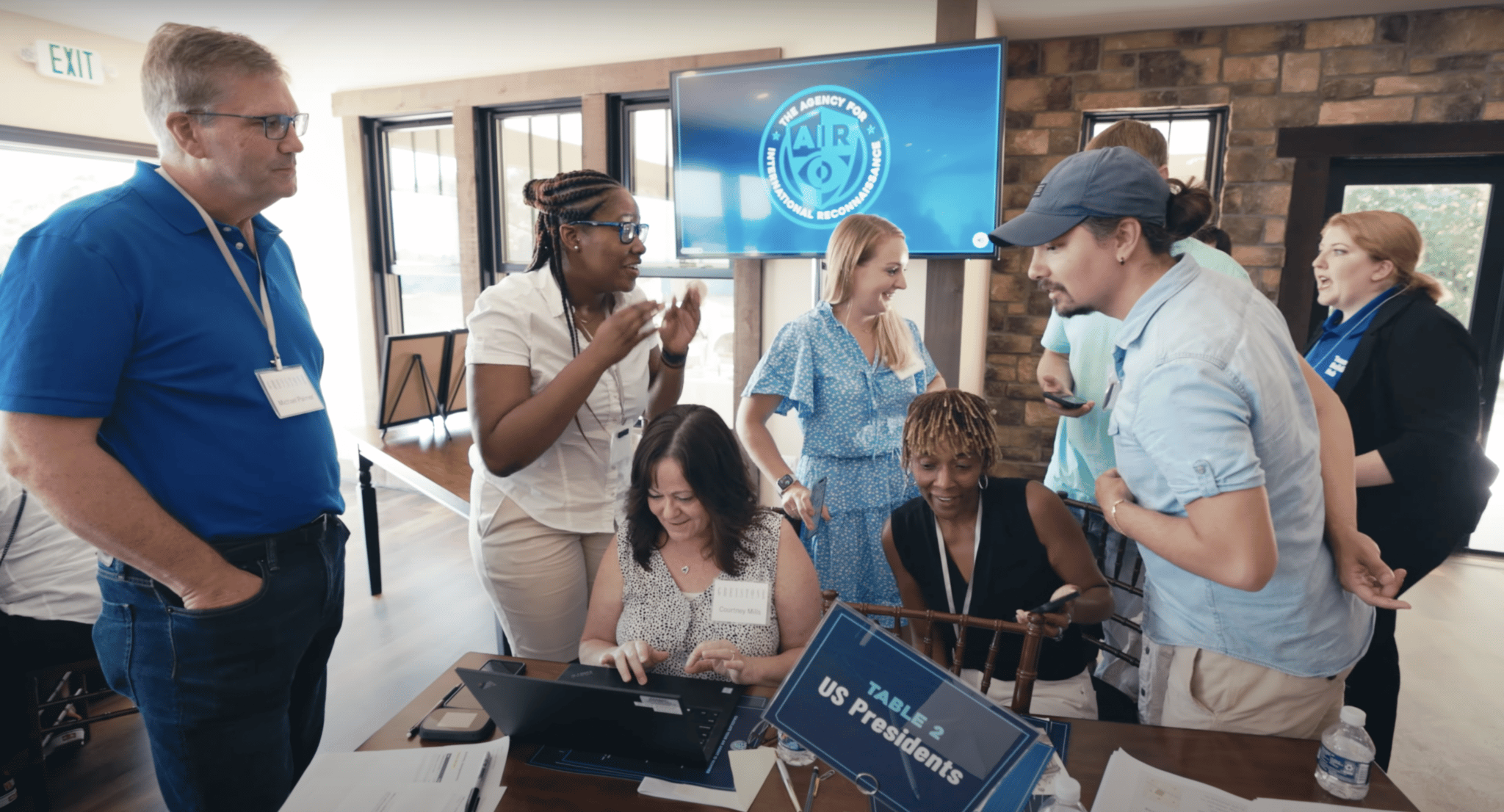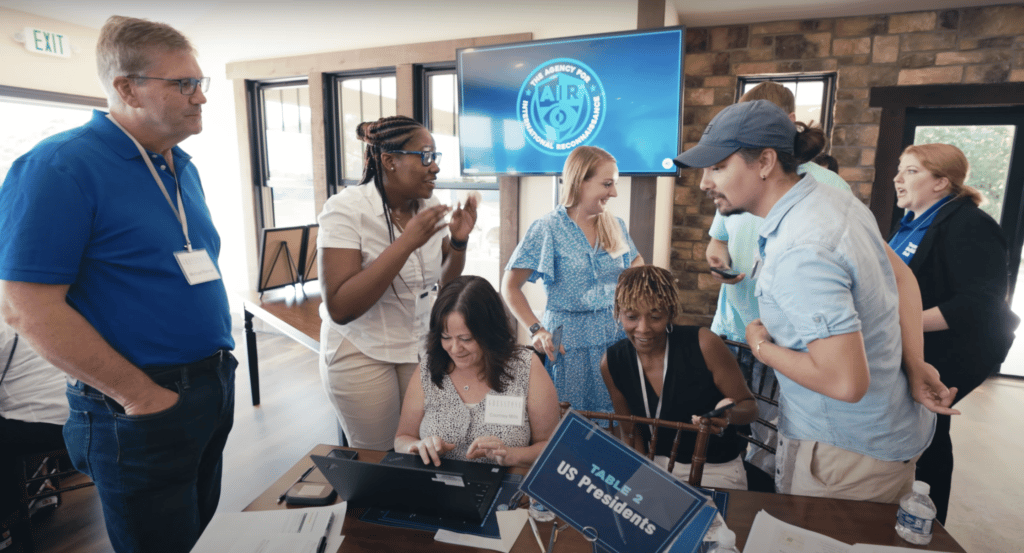 Quick team building activities
Learning a new skill can be frustrating and daunting to many, so a fantastic way to help promote problem-solving is to include quick team building activities to ensure everyone remains inspired and engaged. Activities such as word association and 'what's my name?' are designed to be simple and quick, but to encourage your team members to solve complicated problems and, as a result, learn new problem-solving skills.
Paper tower challenge
The paper tower challenge is a creative way to promote trust, communication, and, most importantly, problem-solving in a workplace team of any size. To play, split your team into small groups and give them three minutes to build the largest freestanding tower possible. The only catch – they can't use anything but paper! Award a prize to the team whose tower is the tallest and still standing at the end of the game.
Free Team-Building Powerpoint Presentation: Trust
Trust within teams promotes the highest levels of productivity and effectiveness because it allows every single team member to feel valued, and appreciated and that they are safe to share opinions, problems, and ideas. Therefore, it is of no surprise that workplace teams who trust each other have 50% higher employee productivity, 106% more energy at work, and 13% fewer sick days.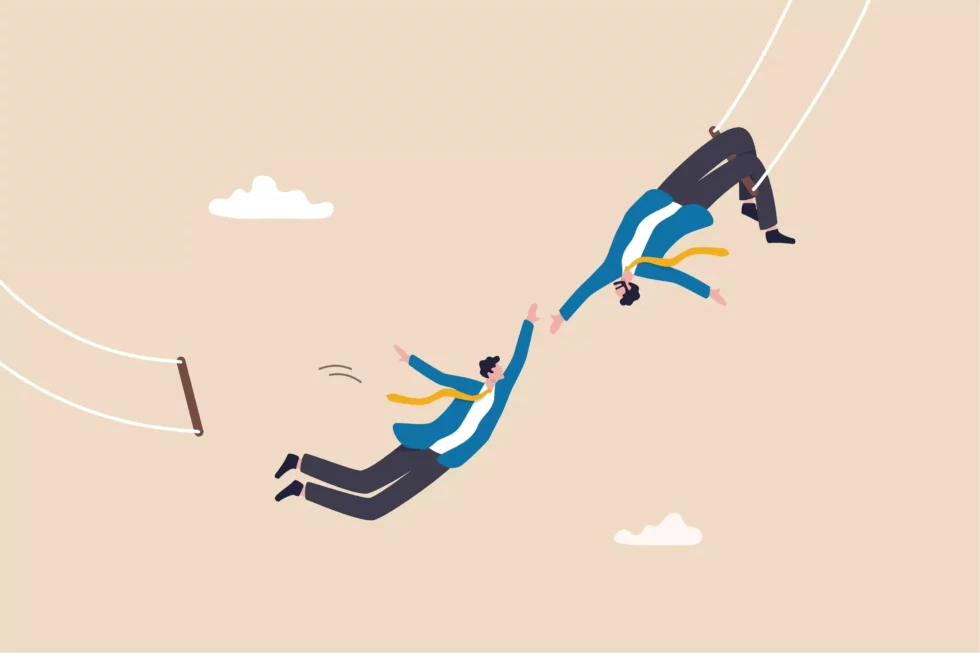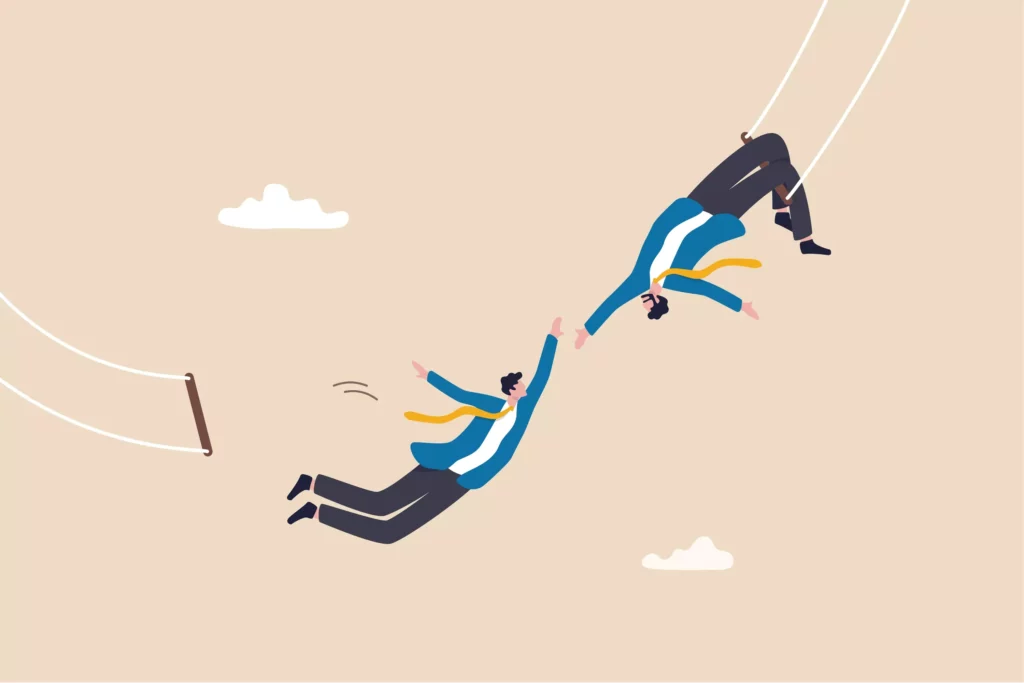 The best trust PowerPoint Presentation template
Comprised of 48 engaging and eye-catching slides, you can download Slideshare's trust building PowerPoint for free.
Created to help co-workers build healthy relationships, the PowerPoint presentation begins by explaining to your team why they are here and enlightening them about the importance of trust within teams. Looking at a model of trust, you and your team will explore what happens in the absence of trust and will take a look at examples of teams that have no trust. Next, you will explore the various types of trust, the essential ingredients of trust, and how it can be created in your workplace team. Your team will then partake in a reflection activity, whereby they will discuss what they've learned and how they can help develop and enhance trust within the team.
Activities that support trust building
Constantly incorporating trust building activities
Trust is something that, once built, needs to be constantly reinforced and worked on. As a result, to ensure optimal workplace trust it is crucial to keep using plenty of team building tools throughout the year. Introducing virtual meeting platforms, having a joint calendar, constantly using icebreakers and team building activities, and sending out Google forms are all fantastic ways of ensuring that trust is constantly worked on within a team.
Team skydive
If your budget can be stretched to allow this, a team skydive is a fantastic way to get your team members bonding at 10,000 feet in the air. To make this a trust building exercise, you can pair your team members up and get them to do a skydive at the same time (whilst being attached to a professional, obviously). Team members will learn how each other behaves when scared and pumped full of adrenaline, and will learn to trust the other person as a result.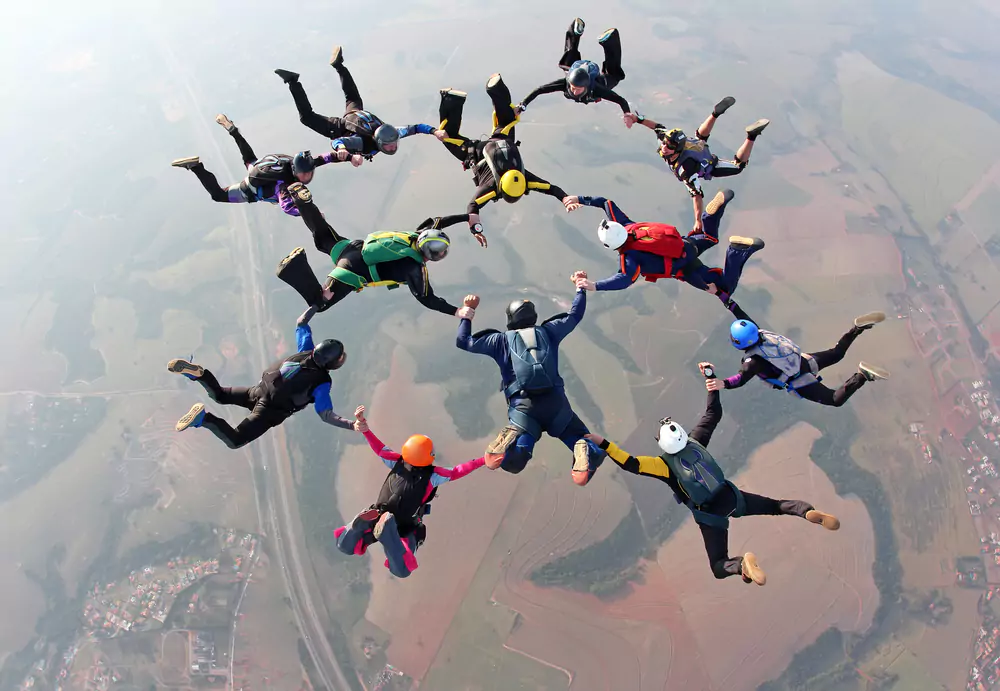 Trust fall
Quick, simple, and easy to coordinate, a trust fall is a fantastic activity to chuck in at the end of your team building PowerPoint presentation. To play, get your team to work in pairs and one person must turn to face away from their partner and allow themselves to fall back into their partner's arms. The partner must then catch them, proving to the other person that they are trustworthy.
How to Build Your Own Team Building Powerpoint Presentation Template
Building your own PowerPoint presentation is something that can be time consuming, but worth it for a presentation that will wow your team. In order to engage and inspire, you need your presentation to be insightful, unique, interesting, and tailored to the needs of your team. That's why it's never a bad idea to create your own.
If you'd like to give creating your own PowerPoint presentation a shot, here is everything to include:
Make sure you have PowerPoint. This is a no-brainer. In order to create a Powerpoint presentation, you must have access to PowerPoint. You can buy the whole Microsoft Office package for as little as $69.99 a year. If you don't have the budget for Powerpoint, Google Slides is a great free alternative!
Decide precisely what you want to talk about. The best presentations are concise and straight to the point. You don't want to bore your team by talking aimlessly about every team building topic under the sun. So think about what it is your team needs to work on. Conflict management? Problem-solving? Training? Onboarding? Morale in the workplace? It can be anything that will make your team stronger.
Get your facts right. One fantastic way to show facts is to include accurate and up-to-date statistics to reinforce what you've said. Using bold statistics, especially in the first section of your presentation, will grab your team's focus and encourage them to pay attention.
Make your presentation visually appealing. Getting your facts straight is all well and good, but if your presentation is dull and boring, you're never going to inspire a group of people. Utilize visuals and animations to help bring your slides alive and allow information to be digestible.
Find a way to get everyone involved. Sitting in a meeting room with information being relayed off a screen will take most of your team back to school, leaving them feeling bored, frustrated, and uninspired. To avoid this, find a way to involve your team in your presentation. You can use a variety of techniques to do this, such as quizzes, polls, questions, and answers. It will make your team feel seen and valued, which will inspire them in return.
Include meaningful takeaways. The whole purpose of this team building presentation is to teach your team something important about team building and the team they are in. To make sure your presentation has been worth the time, include an essential takeaway from the meeting. For example, it could be about steps your team can take to improve performance, communication, and/or trust.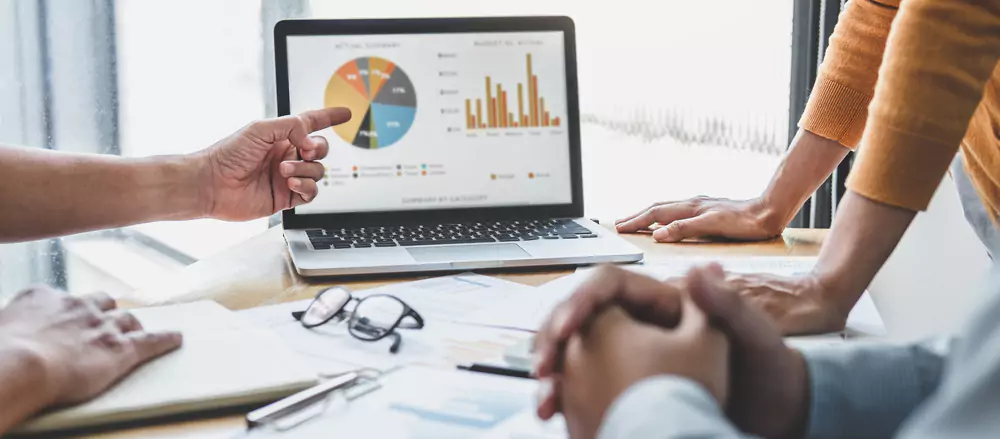 Conclusion
That's a wrap on the best team building activities and PowerPoint presentations. Whether your team is in-person or virtual, they are likely to need to work on their trust, problem-solving, communication, or conflict management. Offering exciting PowerPoint presentations, backed up with fun team building activities, is a fantastic way to teach them new and relevant skills. 
---
Get Your Free Game
The 3-Minute Non-Cringey Ice Breaker for Your Next Meeting
A ready-set-go game to run at your next fully remote or hybrid meeting without the hassle or added pressure of developing a team-building exercise yourself. Get it here →
---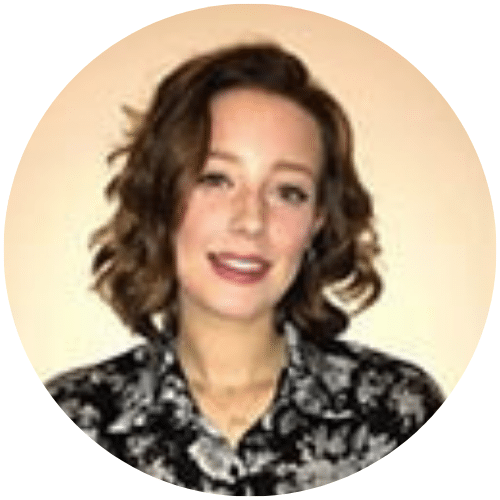 Heather Harper has a Masters in Occupational Psychological from the University of Manchester. She currently works as an editorial writer specializing in organizational psychology – helping teams work better together.