Winter scavenger hunts are games where players, either in teams or as an individual, compete to find festive-themed objects within a certain time limit. A winter scavenger hunt can also include racing against the clock (and other teams!) to correctly solve a series of festive riddles and clues in a set amount of time.
Scavenger hunts are excellent team building activities because they focus on collaboration, drive team communication, enhance trust, promote teamwork and create friendly competition. However, sometimes they can feel mundane, uninspiring, and tedious. To prevent this, take full advantage of the festive season and get your team involved in plenty of winter scavenger hunt ideas. With the cold and unpredictable weather, you will need indoor scavenger hunt ideas that can be done in any condition. However, you can also explore outdoor winter scavenger hunt ideas to give your team the best team building activities possible.
In this article, you will explore the 30 most fun winter scavenger hunt ideas, and we've even listed them in terms of difficulty for you!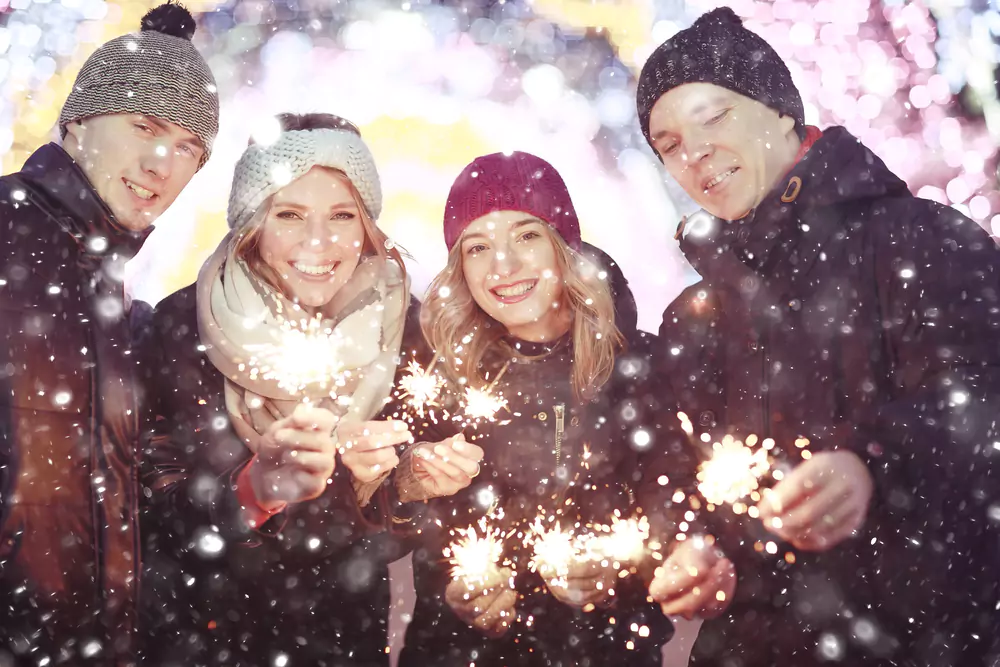 30 Winter Scavenger Hunt Ideas from Easy to Hard
Winter scavenger hunt ideas are great for employee retention and for improving engagement as they show your team that you are invested in helping them to connect better with each other and that you pride yourself on creating festive fun. Get your team into a competitive holiday spirit with the 30 best fun winter scavenger hunt ideas below.
1. Pine Cone Hunt (outdoors)
If you're somewhere that has plenty of trees and a beautiful forest floor, then a pine cone hunt is a great scavenger hunt idea for winter. Separate your employees into teams and give them the challenge of finding the most impressive pine cones within the time limit. To make this winter scavenger hunt idea even more exciting, you can award prizes for the most impressive pine cones, the pine cone that is the funniest looking, and the pine cone that is the smallest!
2. List as many holiday songs (indoors)
Get into the festive spirit by giving your team a few minutes to name the most amount of holiday songs possible. To make this winter scavenger hunt even more of a challenge, give a bonus point to the team, or player, who gets the correct artist. From Last Christmas by WHAM to Santa Baby by Eartha Kitt, this fun winter scavenger hunt idea is bound to engage your team and leave them feeling festive.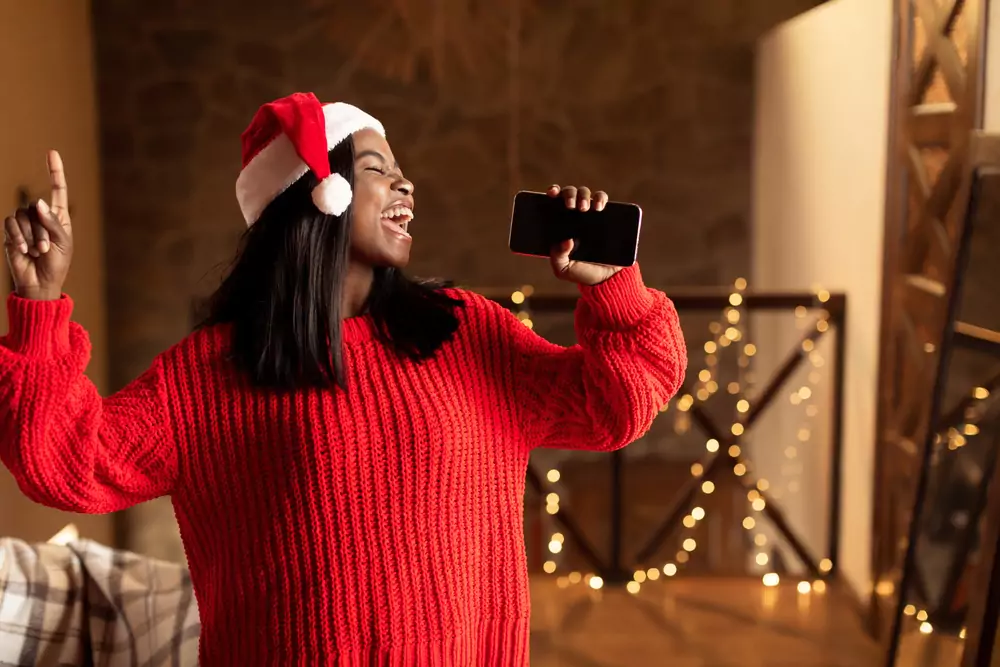 3. Find the most Christmas-related objects (indoors)
If you've already set your office up for the Christmas season then this is an excellent team building activity to play. Send your teams around the office to collect the most amount of Christmas-related objects they can find. From Christmas tree baubles to Christmas candy and reindeer socks, there will be an abundance of exciting and interesting things to find!
4. Mitten hunt (indoors)
Cold hands are never nice, so you'll find plenty of cozy mittens in your office during the winter months! Send your team off on an indoor winter scavenger hunt to find as many mittens as possible. You could even award points for the team guessing correctly who the mittens belong to.
---
---
Join Us For A FREE Demo!
See exactly how our games work, ask questions about logistics and add some energy to your work day. Demos are 30 minutes long and take place on Zoom. There may even be a DoorDash giveaway!
---
---
5. Holiday decoration hunt (indoors and outdoors)
With the festive season fast approaching, holiday decorations are going to be everywhere! A fun winter photo scavenger hunt idea is to send your team on a hunt around the local area to take pictures with as many Christmas decorations as possible. Exploring your local area looking for baubles, tinsel, Christmas wreaths, or fairy lights is a great way to get people bonding and feeling festive.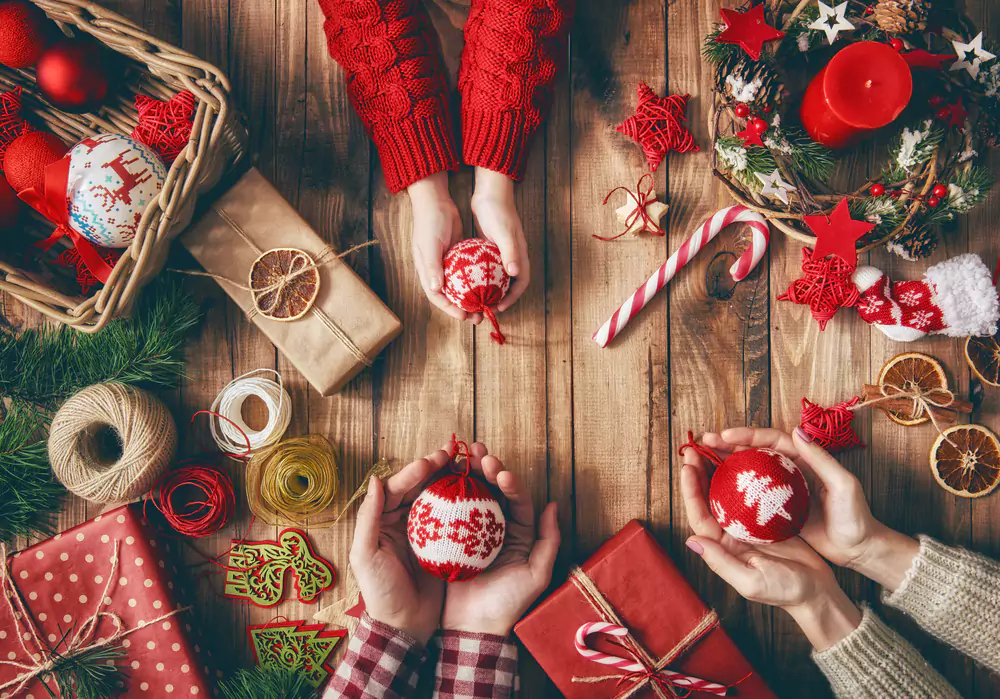 6. Funniest Christmas card hunt (indoors)
In your local shopping center, give your team a budget and send them off to find the funniest Christmas card that they can within the budget. Once every player or team has chosen their cards, bring your team together and get them to rate each card out of 10 anonymously. The team who has the highest scoring card, and therefore the funniest card, can win a festive-themed prize.
7. Biggest Christmas tree hunt (indoors)
Using your local shopping mall again, send your team on a hunt to find the biggest Christmas tree. As a top tip, you need to go around first and check out which tree in your local area is the biggest and most impressive. Your team must then send a photo into a group chat with the tree, and the first team to do so is crowned the winner!
8. Christmas sweater hunt (indoors)
Give your team enough time to wander around your local shopping mall and find a Christmas sweater that fits within the theme you have chosen. You could ask your team to look for the funniest Christmas sweater, the ugliest, the least ugly, one that is related to your company in some way, or one that has a special character on it!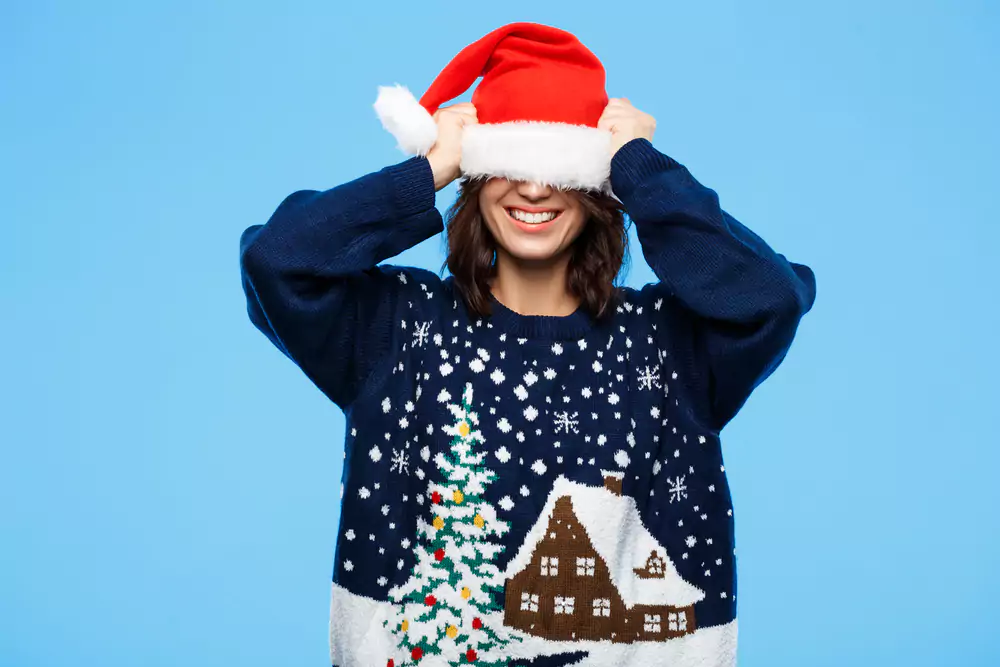 9. Christmas film cliches (indoors and outdoors)
Send your team on a hunt to find items related to famous Christmas films. For example, your team might go on the hunt to find a gold necklace like the one in Love Actually, or they could take a picture of their tongue stuck to a pole as it happened in a Christmas Story.
10. Digital Christmas costume hunt (indoor)
Without even having to leave the comfort of their chair, your team can participate in a winter photo scavenger hunt. Give your team a few minutes to troll through their camera roll, Facebook page, or Instagram account to find a photo where they are dressed up in something festive-themed. You can then award prizes for various things, such as the best dressed or the most realistic costume.
11. Snowball hunt (outdoors)
If you're lucky enough to have some beautiful snow, you can send your team on a snowball scavenger hunt. This takes some preparation because before the scavenger hunt is set to begin you'll need to spend some time creating snowballs (make sure you don't do this too far in advance, or they will melt!). After your preparation, you can then send your teams off to find the snowballs. The team who arrives back with the most amount of intact snowballs can be crowned the winner!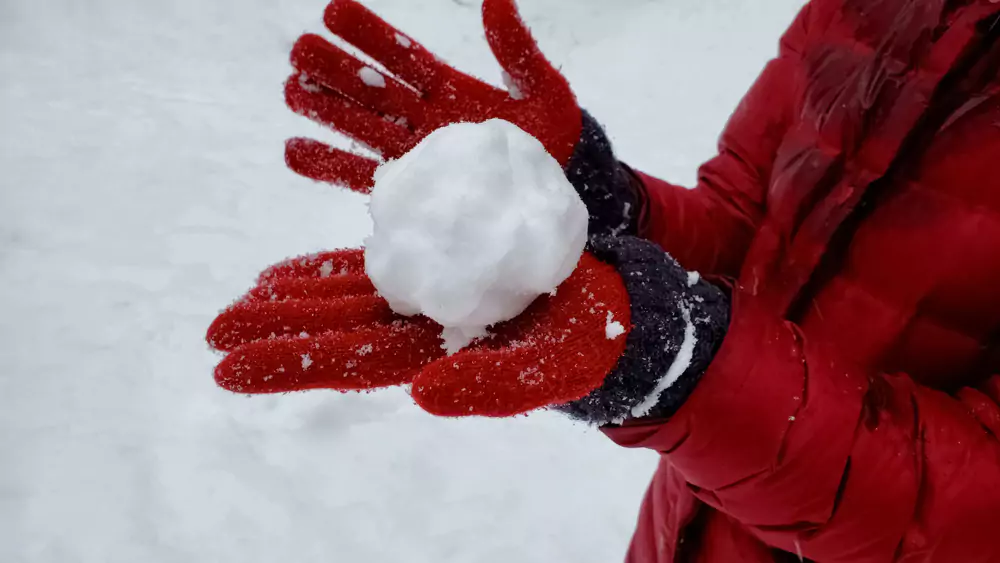 12. Nativity character list (indoor)
Christmas and the nativity go together like salt and pepper. With the bible being the best-selling book on the planet, your team should feel confident that they can name at least a couple of characters from the nativity. Give your players a short amount of time to list as many nativity characters as possible.
13. Icicle picture hunt (outdoors)
Normally with sub-zero temperatures comes the formation of beautiful icicles. Send your teams on a hunt outdoors to find the most icicles possible during the given time limit. Your teams must take photos with each icicle and show you at the end so that you have evidence of who saw what icicles.
14. Christmas wreath hunt (outdoors)
During the winter months, every door is decorated with a beautiful Christmas wreath! Send your team on a hunt to find the most spectacular wreath out there. They can take a photo of each beautiful wreath to show you.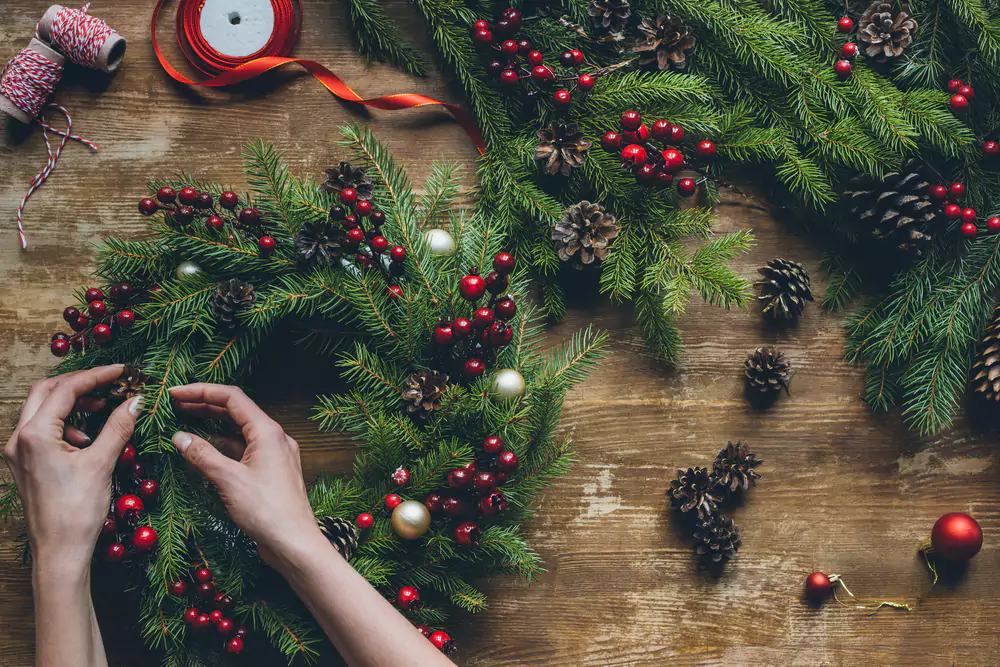 15. Christmas song object hunt (indoor and outdoor)
In this winter scavenger hunt idea, you want your team to find as many objects related to Christmas songs as possible. Obvious ones include presents under a tree, mistletoe, or a one-horse open sleigh (an unlikely find). You can also award extra points to team members who can sing the chorus of the song correctly and in tune!
16. Santa Claus impression (indoors)
A great way to push your team outside their comfort zone is to ask them to do the best Santa Claus impression for two minutes. They must stand up in front of each other and act like they are Santa Claus. Whether they pretend to ride the sleigh, sneak down a chimney or eat all the mince pies, the player who does the best impression is crowned the winner of the game.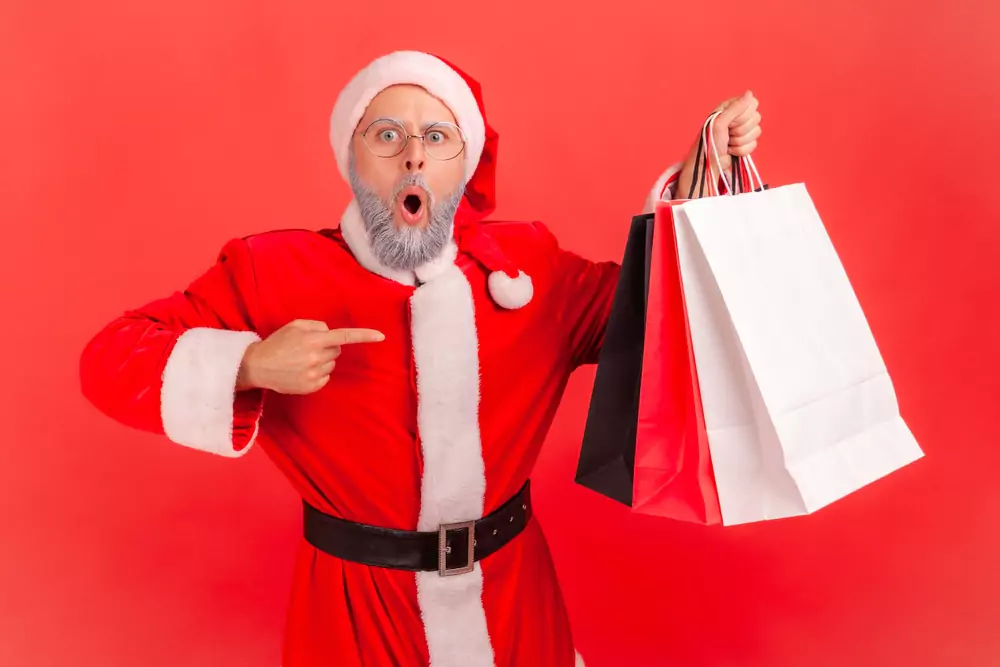 17. Winter object hunt (indoors and outdoors)
Give your team a list of winter objects to collect. From skis and sleds to scarves, wooly jumpers, and thick socks, your team can have 5 minutes to race around your office, and the grounds outside, and collect all the winter objects on the list.
18. Hot cocoa ingredients hunt (indoors)
Nothing screams winter and Christmas more than a sweet and delicious cup of warm cocoa. To make this lovely drink into a game, send your team on a hunt to find the ingredients within a budget. They must then come back and make their perfect mug of hot cocoa and impress the others. They can include marshmallows, whipped cream, and even edible gold dusting if they want to!
19. Mulled wine hunt (indoors)
As another festive season staple, mulled wine is the perfect sweet treat to warm your team up after a day of festive-friendly competition! Your team must race around your local supermarket to find the most unique bottle of mulled wine possible. You can judge this winter scavenger hunt based on ingredients, branding, or country of origin!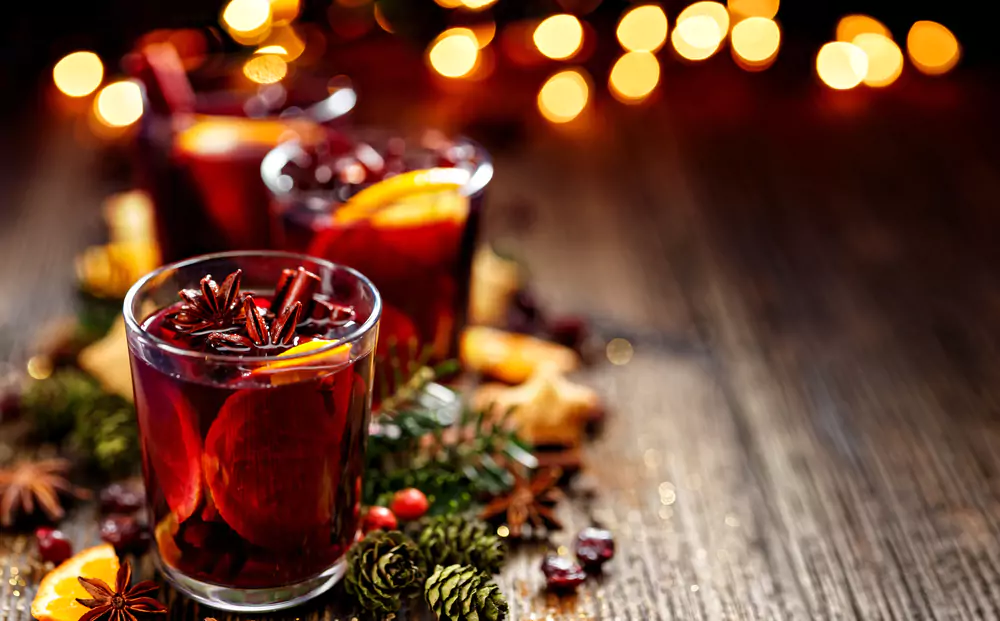 20. Guess the missing hymn word (indoors)
Singing during the festive period is a tradition all over the world. As a result, this scavenger hunt idea means every member of your team will be able to participate and will enjoy it! Give prizes to the team who completes all the riddles correctly in the quickest time! Some missing word hymn ideas include:
"Away in a ____, no crib for a ____. The ____ lord Jesus laid down his sweet head".
"Silent night, ____ night. All is calm, and all is ____. Holy infant so ____ and ____. Sleep in ____ peace".
"Oh bring us some ___ ____. Good ____ we bring to you and your ___. We wish you a merry Christmas and a happy new year."
21. Funniest wrapping paper hunt (indoors)
Let your team run riot in your local supermarket to find the funniest wrapping paper they possibly can. From paper with offensive Santa Claus faces printed on it, to paper so green and red that it'll make you feel sick, you can award prizes for the most horrific wrapping paper found.
Before playing a scavenger hunt, hide some festive-themed treasure in the office. This could be Christmas-themed candy, a holiday-smelling bath set, tickets to a Christmas carol consort, or some company-themed merchandise that is useful in winter (hats, scarves).
23. Snowman hunt (outdoors)
If you've been lucky enough to get some festive snowfall this season, then let your team blow off some cobwebs outside and race around to create the most impressive snowman they can. They can dress these snowmen however they like, with hats, scarves, jumpers, and other accessories. You can award prizes for the largest snowman, the best-dressed snowman, and the one who is most realistic!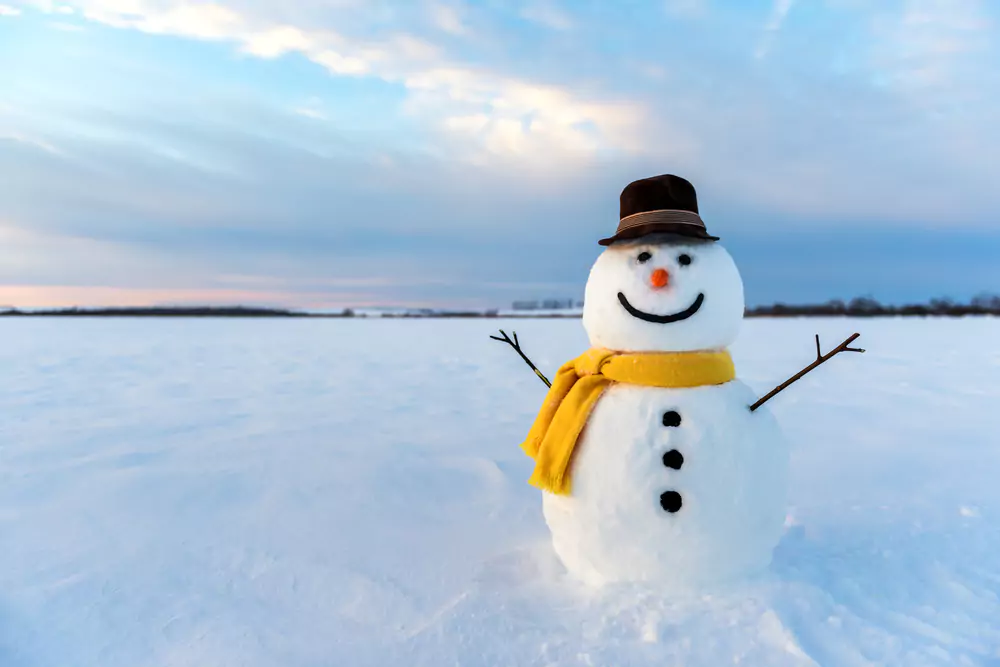 24. Guess the Christmas riddle (indoors)
Riddles are a great winter scavenger hunt idea because they encourage your team to use their brain and offer a welcomed break from focusing on work. Pick 6 Christmas riddles and give your team 3 minutes to work through them all and complete them all!
I come in so many colors, I am beautiful and bright. I turn so many houses into a beautiful sight/ What am I? (Answer: Christmas lights)
I am found in Harry potter. I am also seen in the Lord of the Rings. I also make gifts and spread a smile. Who am I? (Answer: Elves)
25. Holiday celebration reenactments (indoors)
Across the globe, Christmas is celebrated very differently. In some countries, families attend midnight mass and sing together. In other places, families have snowball fights or go ice skating. Give your team a couple of minutes to come up with as many traditions as possible. They can then gather bonus points for accurately reenacting them so that they are guessed correctly!
26. Christmas activity charades (indoors)
Christmas traditions are very personal and special to each family. From an annual trip to go ice skating in central park, to making a gingerbread house with grandma, there are plenty of unique and special things that families do together over the festive period. Give your players a short amount of time to create some nostalgia and act out every Christmas tradition they can. The catch: they can only move on to acting out the next Christmas tradition if you correctly guess the one they are currently acting out!
27. Christmas cake ingredient hunt (indoors)
Every baker has a secret ingredient that makes their Christmas cake a little bit different from the next person's Christmas cake. To get your team bonding during the festive period and share personal experiences, you can send them on a trip to gather their traditional Christmas cake ingredients in the quickest time. To make it even more personal and special, they could bake the cake too and spend some time eating and enjoying it together!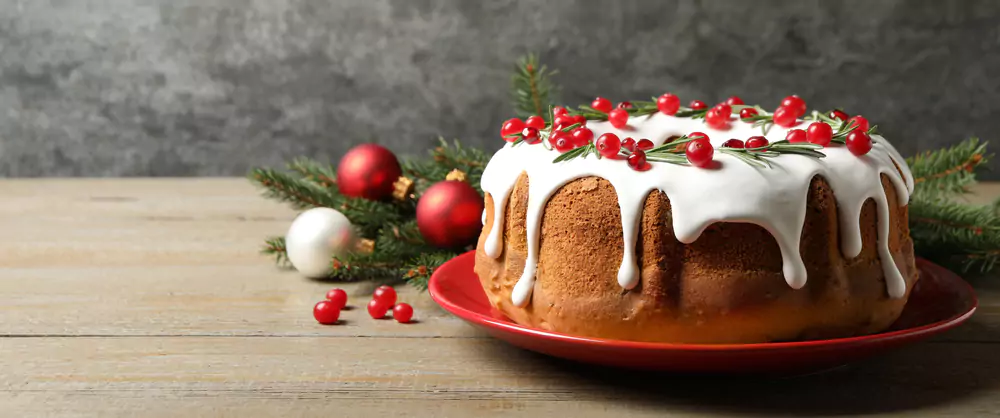 27. Nativity-related item hunt
Whether it's a baby's crib, a gold necklace, or some hay for the donkey, send your team on a hunt around the office to find things related to the Christmas nativity. You can either make a list of things likely to be found in the office, or you can send your team out to use their imagination and find things that relate.
29. Igloo hunt (outdoors)
Up the intensity from a snowman hunt and get your team to create the biggest igloos possible. Arguably requiring more skill than creating a snowman, your workplace team can work to create gigantic igloos that must be stable enough that they could live, sleep and play in.
30. Sled hunt (outdoors)
Arrange for your team to take a trip into the great outdoors with a snowy, winter sledding or tobogganing trip. Whilst they do this, your team must look out for certain things and tick them off their winter scavenger hunt list. Try to think of things that you are likely to see on a sledding or tobogganing slope, such as pine trees, winter jackets, safety helmets, or husky dogs!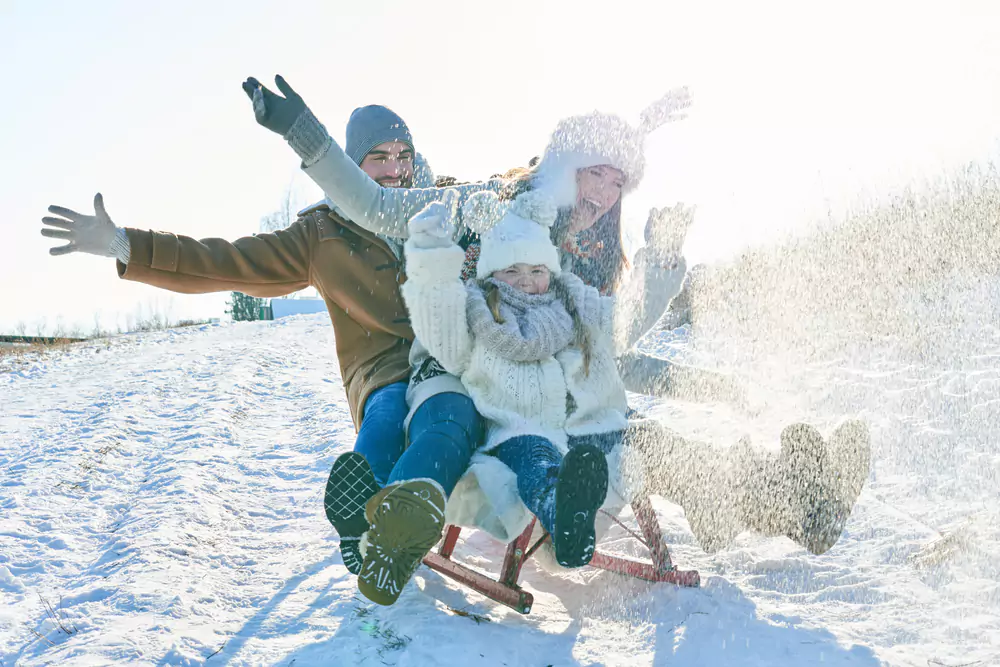 Conclusion
That's a wrap on the 30 best winter scavenger hunt ideas. Whether you came here looking for outdoor wonder scavenger hunt ideas, or indoor winter scavenger hunt ideas, we hope you found a few of them useful for your team and that your team walked away with increased connection, creativity, communication, and trust!