Have you ever seen a large number of overly-enthusiastic local high school kids walking around town in their pajamas? Perhaps you've wondered why all the students at a nearby college are wearing Hawaiian shirts on the same day in the middle of winter. These are signs that it's Spirit Week!
Given the morale-boosting, fun, and team bonding that Spirit Week offers students, why not have a Spirit Week at work? Here are 21 of the best Spirit Week ideas for work that your team will love!
Why have a Spirit Week at work?
Motivates Employees
Your employees work hard throughout the year, sometimes under great pressure or on monotonous projects. These circumstances can lead to diminished motivation. Celebrating Spirit Week with fun group activities can re-energize your team and jumpstart motivation for the weeks of work ahead.
Cultivates Camaraderie
One element of camaraderie is the existence of friendship between people who spend a lot of time together. Spirit Week gives your employees the chance to interact with each other beyond the work routine. Sharing fun times can encourage positive work relationships to form that will last well beyond Spirit Week.
Fuels Company Growth
Many Spirit Week activities call for your employees to use their imagination and think outside of the box. Exercising their creativity can carry over into work projects. Creative employees are more likely to be innovative and try out new solutions to problems. They will take the kind of calculated risks that drive company growth.
Spirit Week Ideas
1. Pajama Day
Start with a Spirit Week classic! Who doesn't love the idea of staying in pajamas all day? Encourage your team to wear fun pajamas that provide some insight into their personalities. You may see some plaid flannel, some Tweety Bird PJs, and sports team bedtime outfits. Set some guidelines and ask people not to wear revealing pajamas or anything that might be considered risque.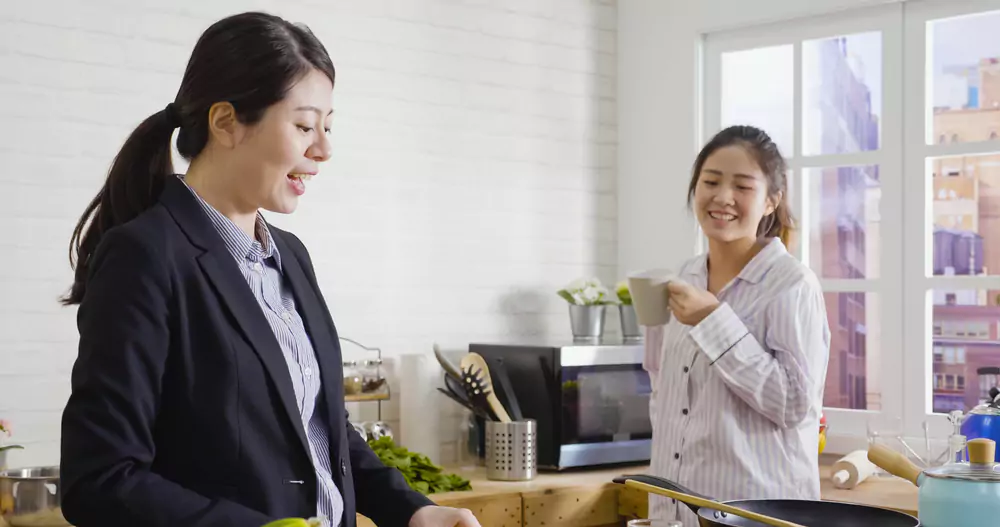 2. Escape Day
Help your employees escape the daily routine by breaking out of the office to play an escape room. Escape rooms are an engaging activity that challenges your team to solve puzzles, crack codes and decipher riddles to find the way out of several uniquely-themed rooms. Your team will tap into their creative sides, strengthen their problem-solving skills and unite like never before. For remote or hybrid teams you can play a live-hosted virtual escape room that will bring your remote and hybrid teams together as if they are in the same room!
---
Join Us For A FREE Demo!
See exactly how our games work, ask questions about logistics and add some energy to your work day. Demos are 30 minutes long and take place on Zoom. There may even be a DoorDash giveaway!
---
3. Wellness Day
A wellness day is a good way to help start your employees down a pathway to healthier lifestyles. Spend the day engaging in healthy activities like going for a walk. Bring in an instructor to teach yoga or meditation techniques. Have healthy food on hand and a blender and fresh fruit to make smoothies.
4. Superhero Day
Ask your employees to dress up as their favorite superheroes. They can opt for buying premade costumes, but encourage them to make their own so they can show off their creativity. Revealing their favorite superhero to each other can help colleagues get to know a bit more about each other.
5. Supervillain Day
Some people prefer the dark side. Dressing up for Supervillian Day can encourage people to think outside of the box as there are fewer well-known villains than superheroes. Hold a contest for the most obscure Supervillain.
6. Team Volunteer Day
Volunteering together allows coworkers to bond while performing meaningful work. Giving back to others releases endorphins that produce a "happy high". Your team will feel good by doing good! Use your Spirit Week Volunteer Day to introduce team volunteer work throughout the year.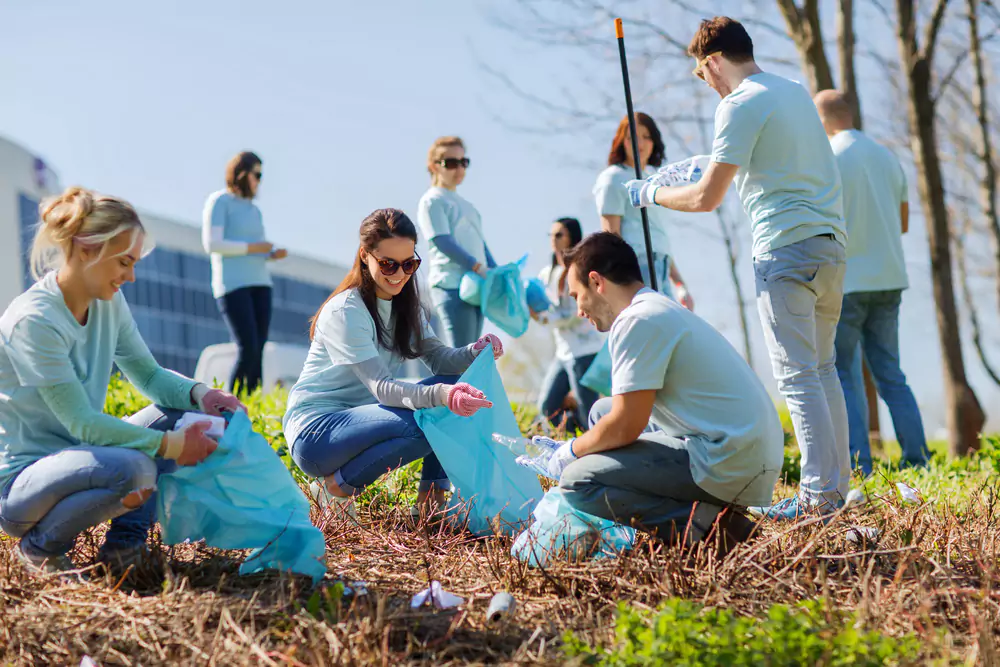 7. Decade Day
Throw an office party with an era theme. Choose a decade that had the most recognizable fashions like the 1920s, 1950s, or 1960s. Play music from that era, deck out the office with appropriate decor, and have classic refreshments that were popular in that decade.
8. Holiday Day
Tell employees to dress up for their favorite holiday. Christmas fans will show up in ugly sweaters and Halloween lovers will be their spookiest selves. You may see a lot of pink for Valentine's Day or red, white, and blue for Independence Day. Schedule a potluck for everyone to bring in a dish associated with their holiday.
9. Board Game Day
Board games are a favorite pastime. Modern board games have become more engaging and exciting to play than Monopoly or Scrabble. Bring in an array of board games and set them up at different tables for small groups to play. Make the day more fun by inviting employees to come dressed as a character from the game.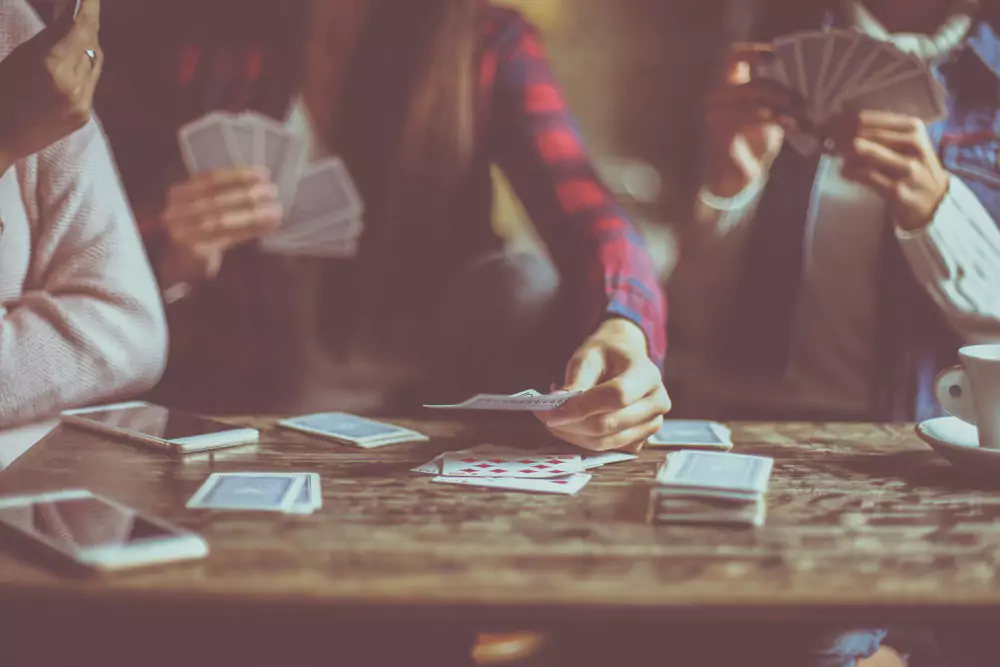 10. Talent Show Day
Everyone has some kind of talent from singing to ear-wiggling. Expect magicians, jugglers, and stand-up comics. Tell your team that no talent is too small to increase inclusivity. Set up an area with a stage-like space where people will perform. Decorate the area and bring a microphone and speakers. Talent Show Day is perfect for remote employees to join in on the fun.
11. Mythology Day
Ask your team to pick a character from Greek and Roman mythology and then dress up accordingly (though set boundaries — no revealing togas or nudity!). Some popular figures are Apollo, Achilles, Poseidon, Aphrodite, and Cupid. People can dress up individually or team up to represent characters that are related in some way, like Zeus and Hera.
12. Famous Duo Day
Speaking of pairs, Famous Duo Day is a good time for team members to practice collaboration. Have team members pair up and come to work dressed as famous pairs like Sherlock Holmes and Dr. Watson, Bonnie and Clyde, Thelma and Louise, Batman and Robin, etc.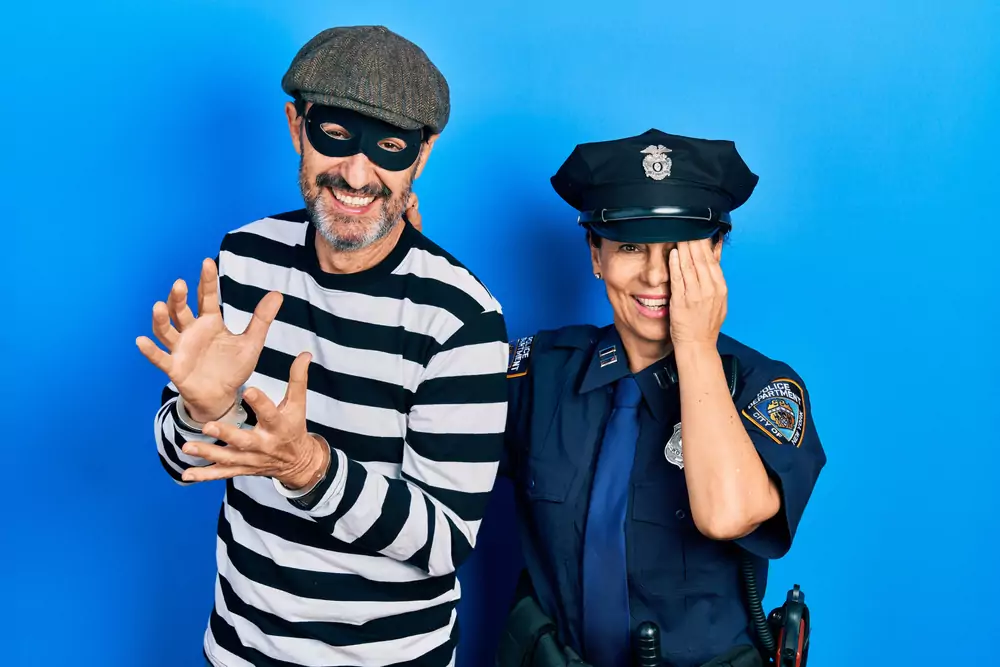 13. Company Swag Day
What better way to get your employees to feel connected to the company than to hand out swag and ask everyone to don company t-shirts, sweatshirts, and baseball hats? Leave company coffee mugs in the office kitchen, and set up a table with all the company swag so employees can grab some throughout the day.
14. High School Stereotype Day
Have employees dress up in outfits representing stereotypical high school personalities like jocks, punk rockers, cheerleaders, and nerds. For a fun twist on authority figures, encourage some employees to dress as school principals and tell managers and executive staff that they have to dress as students! Set up a projector in your conference room and play teen movies all day like "The Breakfast Club".
15. Bring The Kids And Pets To The Office Day
During the year, it can be hard to find a day that you can put work on hold for kids and pets to come into the office. Spirit Week is the perfect time to invite little ones and furry ones and let them loose in the office! Organize fun games for kids and parents. Throw a pet costume contest. Meeting the important people or pets in each other's lives can build coworker friendships.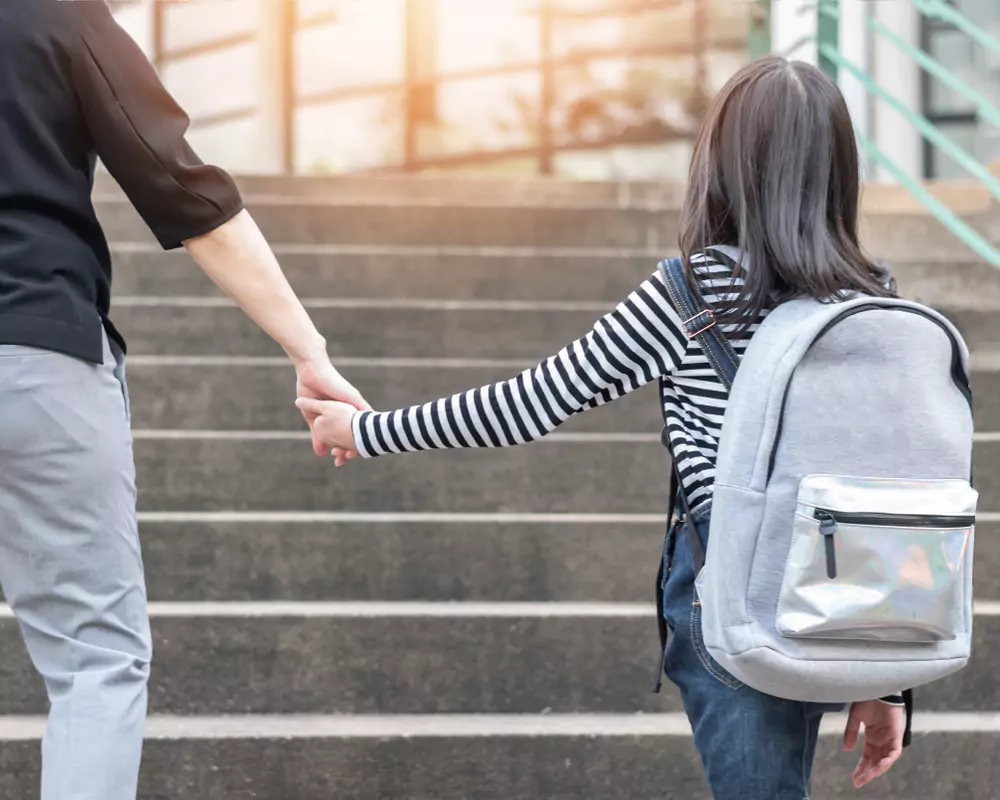 16. Mix and Don't Match Day
This is one of the wildest Spirit Week days you can have. Tell people to dress up in outrageously mismatched clothing. Picture paisley and plaid. Polka dots and pinstripes. Have a contest for the worst outfit!
17. Detective Day
Beckon the inner detectives at your company dress up as their favorite sleuths. You'll see Sherlock Holmes, Hercules Poirot, Nancy Drew, Monk, Veronica Mars, Kojak and so many more. For added fun, play mystery board games or an online mystery game.
18. Crazy Hair-Do Day
This is a simple, low-cost theme. Let people know that they should feel free to go as wacky as they want – no judgments! Most people have some hair products in the house, like gels for spiky hair, hairspray for poofy hair, and hairbands or ribbons. Some employees will likely go wild with curly rainbow wigs or long blond shaggy wigs. Have your phone cameras ready for this day!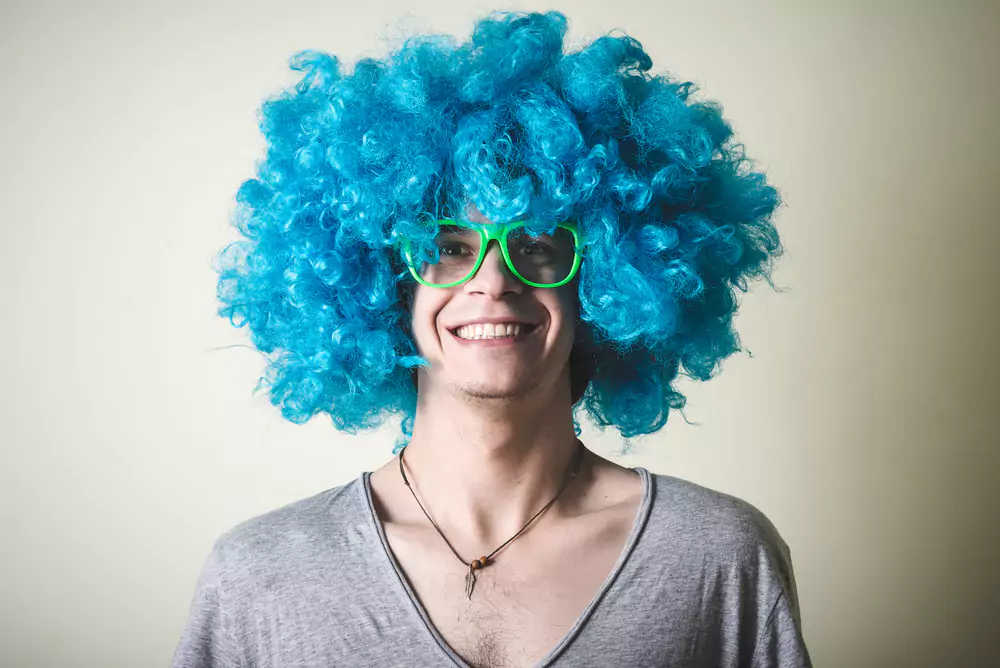 19. Tourist Day
Break out the binoculars, old-school cameras, and fanny packs for Tourist Day. Let your employees use their imagination to be as tacky as they want! Ask them to bring along postcards or pictures of their dream destinations. Make the day extra special by taking a virtual tour of another country.
20. Foodie Day
Organize a potluck for everyone to bring in their favorite dishes. You can also have lunch brought in or a catered lunch in the office. Foodie Day is especially good for virtual teams because employees can take an online cooking class together from their own kitchen.
21. Virtual Party Day
While most of the Spirit Week days can include remote workers, you may want to plan themed days tailored to your remote team. A Virtual Party Day is one of the best virtual spirit week ideas to connect remote or hybrid employees.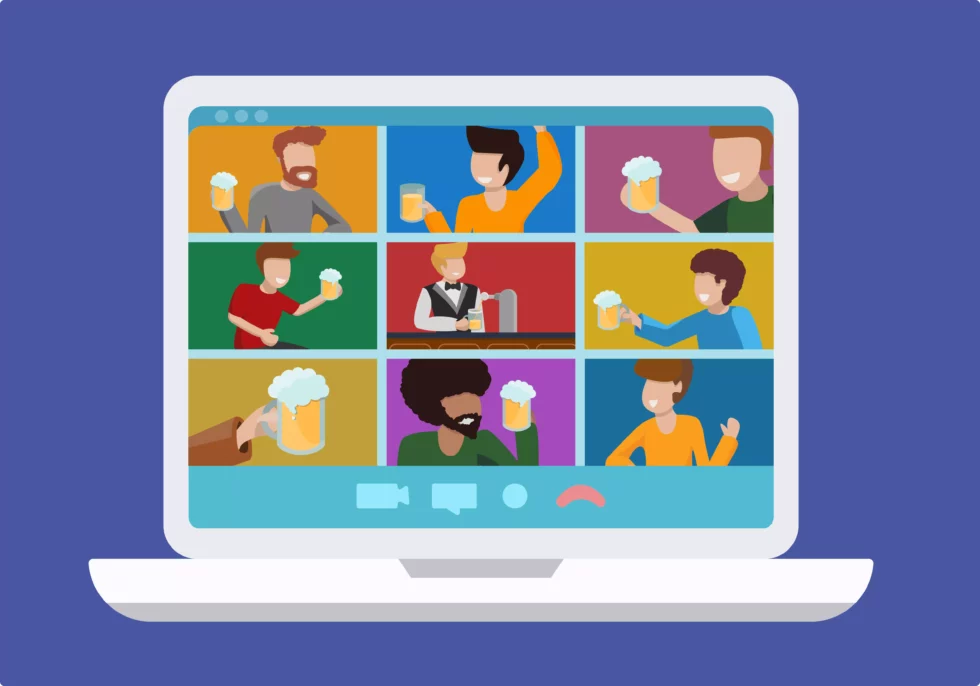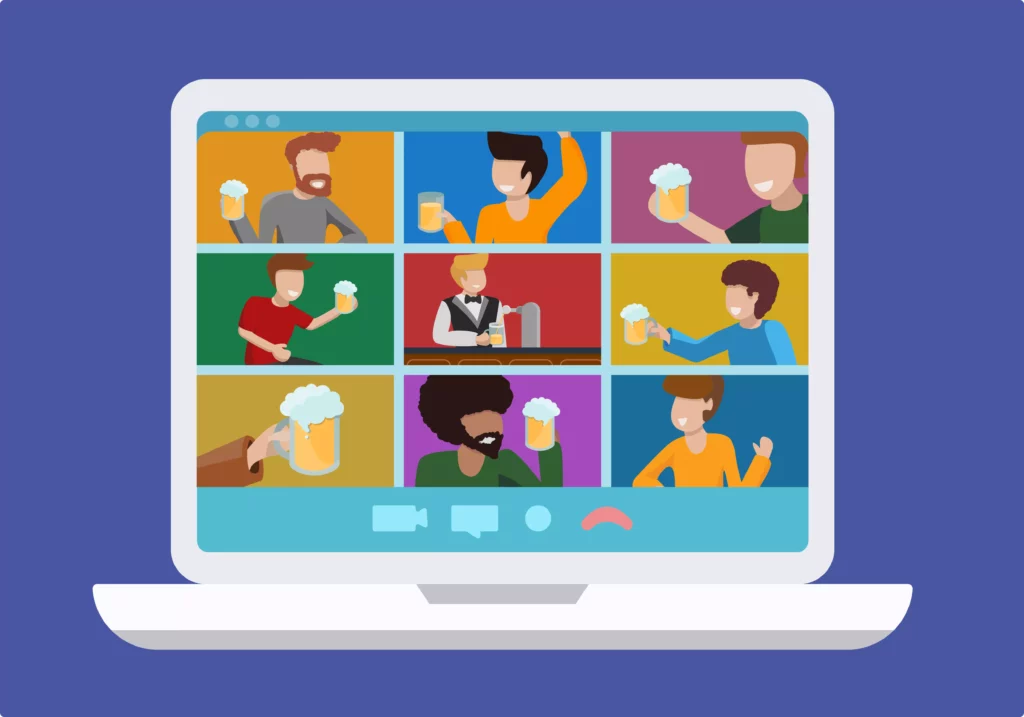 Final thoughts
Spirit Week brings playfulness and togetherness into the workplace. It allows for new work friendships to form and increases camaraderie. Spirit Week can help your employees rediscover enthusiasm for the company and boost morale. Imagine reaping these benefits with so little effort! Plan your Spirit Week now!