'Tis the season to be jolly — and hosting an office Christmas scavenger hunt is one of the best ways to celebrate the holiday season with your team. From serving up tasty treats to blasting Mariah Carey's "All I Want For Christmas Is You" on repeat — there are dozens of ways to make your scavenger hunt memorable. But we get it. Parties and scavenger hunts can be overwhelming to plan and arrange. That's why we've compiled a list of ideas and tips for hosting a top-tier Christmas scavenger hunt. Keep reading for easy steps, Christmas scavenger hunt ideas, and some planning tips and tricks to decrease stress and increase the fun.
Table of Contents
Why Organize a Christmas Scavenger Hunt For Work?
5 Easy Ways to Make Your Office Christmas Scavenger Hunt Ideas Come to Life
7 Tips for Planning an Epic Office Christmas Scavenger Hunt
40 Things to Do and Find in a Christmas Scavenger Hunt at Work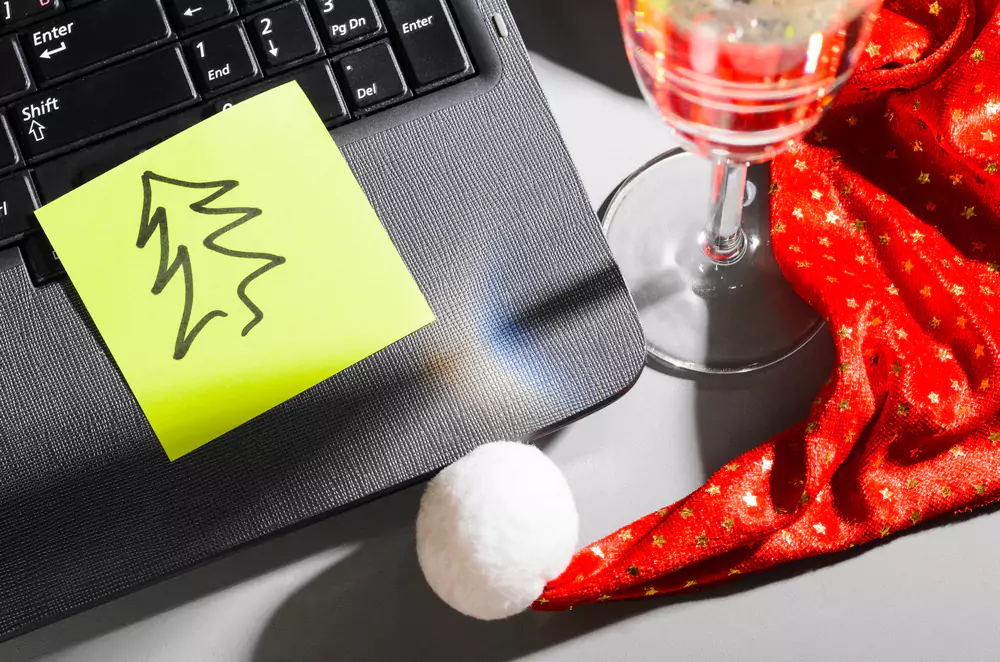 Why Organize a Christmas Scavenger Hunt For Work?
The holidays are an excellent season to spend some extra time bonding with your team and creating opportunities for engagement and team building. With the year ending and a new one on the horizon, it's a time for reflection, connection, and camaraderie. That's where your Christmas scavenger hunt comes in. It's the perfect, engaging activity to boost morale, increase communication, and team build.
Build Your Team
According to Forbes, team building can be one of the most important investments you can make in both your team and company. Think about it: If your team works better together, the company enjoys the downstream effects. Those effects include benefits and advantages like higher rates of employee retention, improved job satisfaction rates, and even increased innovation — all of which impact your company's bottom line.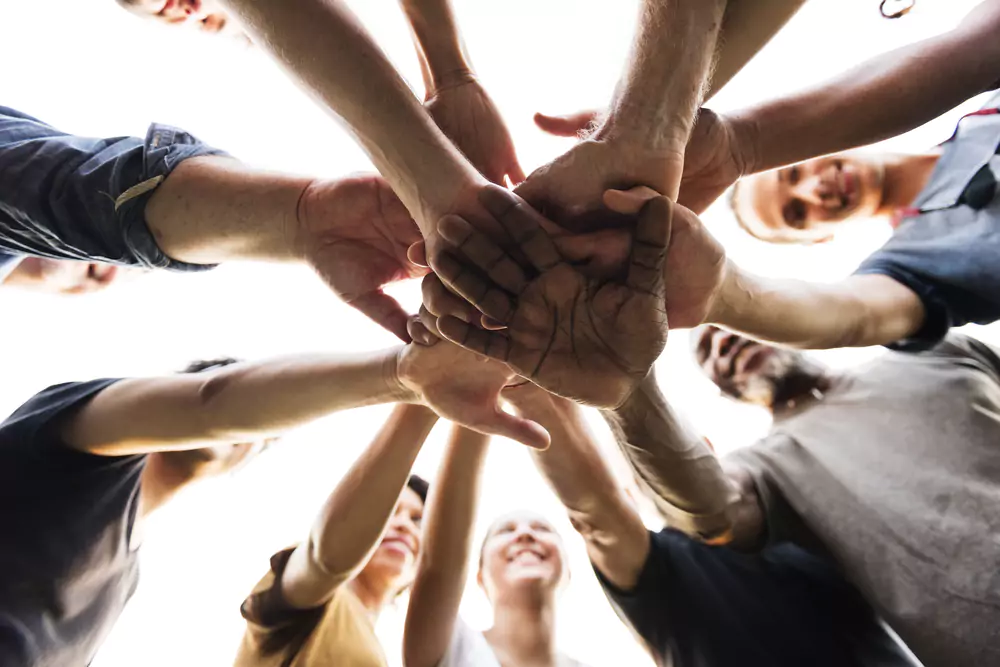 Boost Morale
After a long year of working hard, team morale is often lower and the end of the year can feel like a drag for your team. If you're noticing that teams aren't as excited to partner and tackle projects or that they aren't as innovative and inspired, your team morale might be low. A Christmas scavenger hunt is your opportunity to engage your team, give them something to look forward to, and remind them that all work and no play make for a dull team.
Increase Communication
Communication is critical within any team and in almost every line of work. Your Christmas scavenger hunt will be team-based and designed to encourage collaboration and creative thinking between team members. The result? Increased communication skills between team members. As your team races to accomplish tasks and find Christmas items, they'll be encouraged to brainstorm and discuss their plan of attack. Although deceptively simple, team-building activities are the perfect way to build necessary skills without the pressure of workplace results.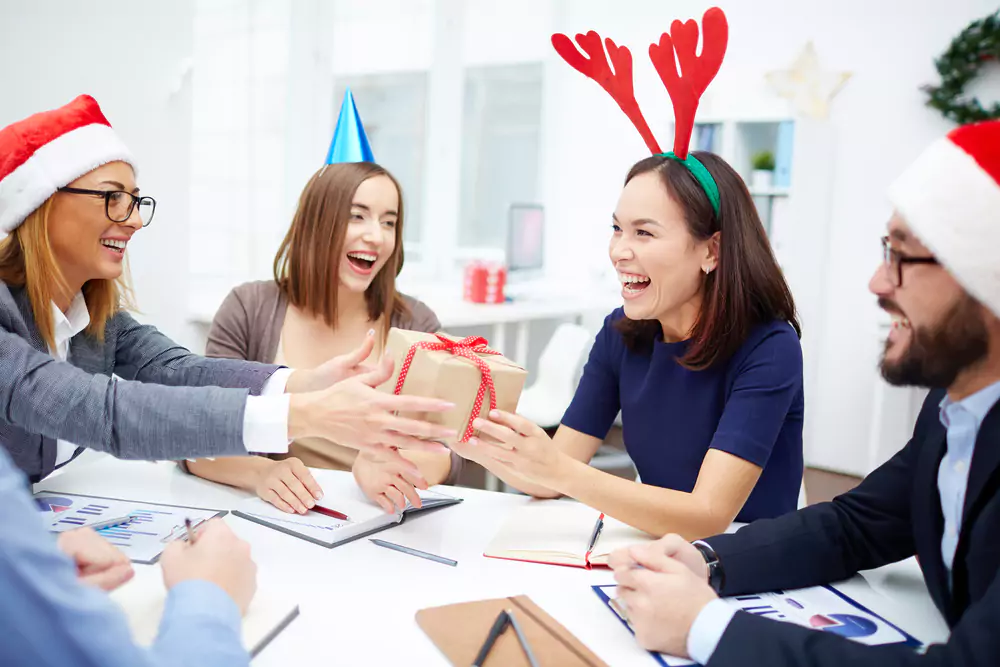 Build Camaraderie
Team camaraderie is crucial, there's no doubt about that. Scavenger hunts are a great tool to build bonds that translate to better working relationships and workplace benefits including higher profits, improved innovation, and improved employee retention rates.
5 Easy Ways to Make Your Office Christmas Scavenger Hunt Ideas Come to Life
1. Plan Ahead
Parties can be overwhelming to plan but remember all you really need are a few good activities, food, music, and a couple of prizes.
2. Involve Your Team in the Planning
You don't have to plan alone! Invite team members to chime in with ideas or to own different parts of the planning process. This has the double effect of lightening your load and making team members feel more involved. You can assign folks to plan clues, send invites, and even plan prizes!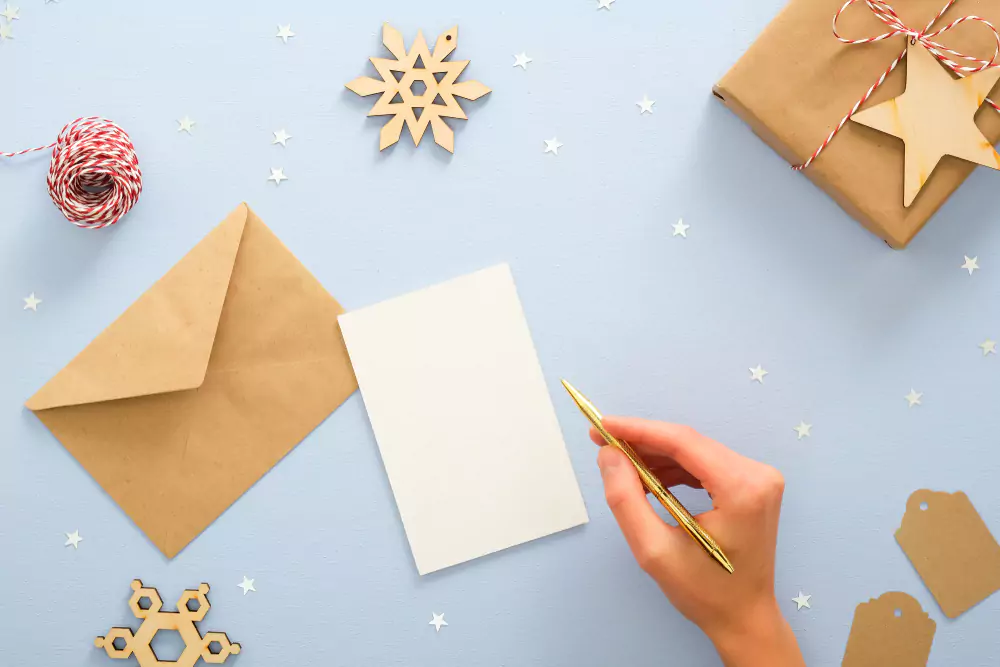 3. Have Icebreakers Ready
When you're kicking off your party, it's helpful to have some holiday icebreakers handy to help warm folks up and get the conversation flowing.
4. Use a Theme
Yes – the theme is the holidays. But consider having folks wear all red or come dressed as a popular Christmas character. Themes bring parties to life and give you something to chat about. Award a prize to the people who are dressed the best for the theme!
5. Set Up a Picture Booth
All you need is some Christmas wrapping paper as a backdrop, a spot with good lighting, and a few holiday props for a quick and easy photo station. Making memories is what events like this are all about!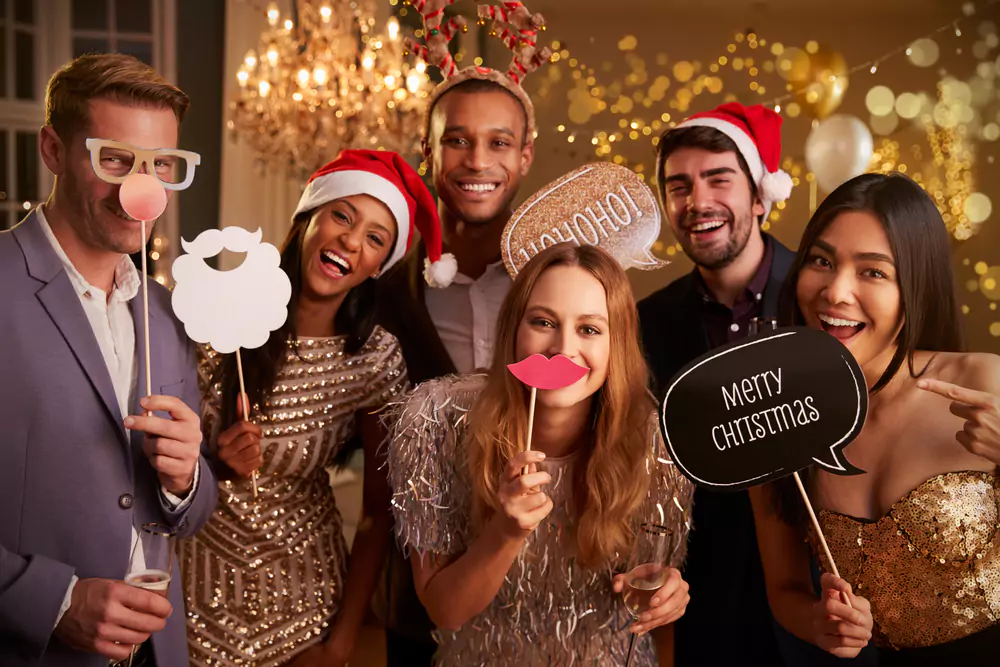 7 Tips for Planning an Epic Office Christmas Scavenger Hunt
Keep these tips in mind as you plan your party!
1. Send Stunning Invitations
Your party isn't a party without attendees, so be intentional about your invitations. Keep it brief, build excitement, and let folks know what they can expect on the agenda. To really build some anticipation, consider including a countdown timer.
2. Create a Playlist
As employees are mingling or racing to complete tasks and find items, a well-curated holiday playlist will help to set the tone and keep spirits high. While you can make your own on platforms like Apple Music or Spotify, YouTube has great options as well.
As you're hunting or building your playlist, be sure to include some of the classics:
"Have Yourself a Merry Little Christmas" by Frank Sinatra
"Jingle Bell Rock" by Bobby Helms
"Rockin' Around the Christmas Tree" by Brenda Lee
"All I Want for Christmas Is You" by Mariah Carey
"Carol of the Bells" by Trans-Siberian Orchestra
"Baby, It's Cold Outside" by She & Him
"I'll Be Home For Christmas" by Bing Crosby
This list of the 200 best Christmas party songs should help as well.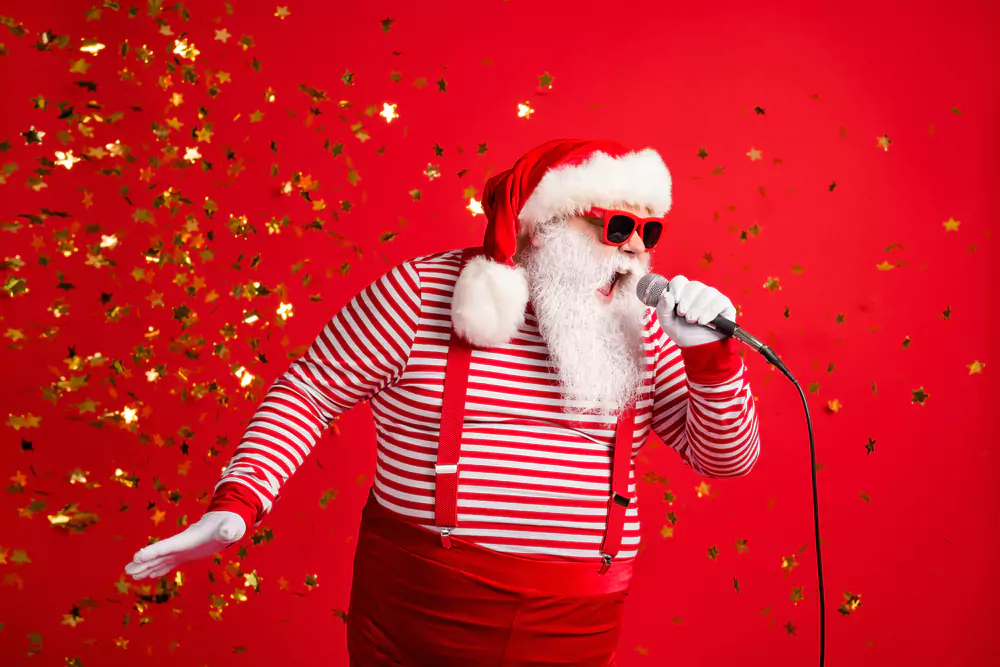 3. Decorate, Decorate, Decorate
Along with music, a few festive decorations around the office will add to the holiday spirit. You don't have to go overboard, a few snowflakes, tabletop trees, and fun glasses to hand out can go a long way!
4. Serve Delicious Treats
Self-serve hot chocolate (don't forget the marshmallows!), an assortment of Christmas cookies, and a couple of varieties of chips and salty snacks will get the job done. If you're looking to take things a step further, consider getting a meal catered or asking folks to each bring in a favorite dish!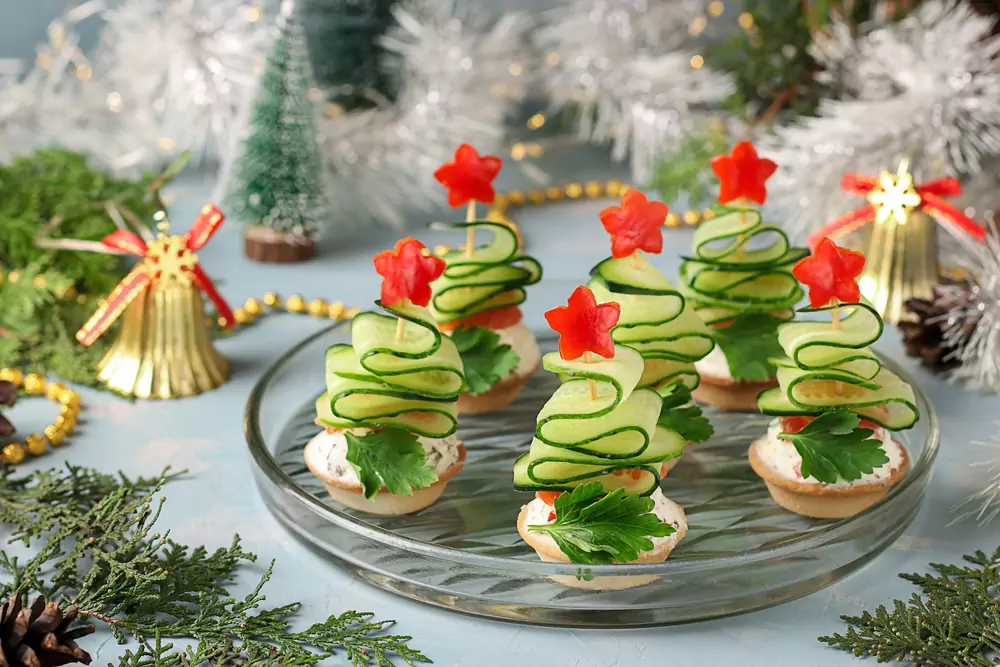 5. Give a Holiday Gift
Is any holiday party or get-together complete without a gift to take home? Recognition is important. Consider getting employee gifts for everyone from a company like Goody or Caroo to show your appreciation for a year of hard work. Plus, studies show that appreciation helps with retention.
For a fun spin, try hosting a secret Santa gift exchange. Invite folks to spend up to $30 on a gift for their team member and have a gift unwrapping at the event!
6. Prizes, Prizes, Prizes
Besides a gift to take home for everyone, prizes are the lifeblood of parties and team building activities. It adds to the competition and fun! Who doesn't love winning a prize? These 24 scavenger hunt prize ideas will help get your juices flowing for what to offer!
7. Hire a Professional
When in doubt, hiring a professional and relying on tried-and-true systems is always a good way to go. You can try a holiday-themed escape room or a Jingle Bell Bash, where expert hosts come straight to you for a custom event that boosts engagement, excitement, and fun!
---
---
Join Us For A FREE Demo!
See exactly how our games work, ask questions about logistics and add some energy to your work day. Demos are 30 minutes long and take place on Zoom. There may even be a DoorDash giveaway!
---
---
3 Christmas Scavenger Hunt Ideas for Work
There are lots of ways to do scavenger hunts, they can even happen virtually. Here are a few ideas to consider as you plan your Christmas scavenger hunt!
1. GooseChase Scavenger Hunt
GooseChase adds an extra layer of interactivity with a mobile app and the ability to curate custom experiences for your team. Teams will race to complete missions all while snapping photos, and videos, and solving riddles and puzzles.
2. Selfie Scavenger Hunt
This option keeps it simple. Encourage teams to snap selfies of them completing different Christmas-related activities or checking in at different locations. At the end, you can award points to the teams that complete the most activities or snap the most creative photos.
3. Reindeer Scavenger Hunt
Dasher, Dancer, Prancer, Vixen, Comet, Cupid, Donner, Blitzen — and, of course, Rudolph. In this scavenger hunt, teams can race to find all nine reindeer before time is up — bonus points for finding Rudolph. You can use stuffed reindeer toys or picture printouts. Hide enough reindeer for each team to find one of each.
For added pressure, you can hide just nine reindeer, and let teams race against one another to find them. Extra points for finding Rudolph!


40 Things to Do and Find in a Christmas Scavenger Hunt at Work
If you're looking for a list of Christmas-themed scavenger hunt items, we've got you covered! Encourage teams to use pictures and videos to capture the fun.
You can encourage teams to use their cellphones or kick things up a notch and provide Polaroid cameras so teams can snap and print photos to prove the fun! As a bonus, these images will make for wonderful memories and can be posted on a bulletin board for all to enjoy.
26 Things to Find
1. Wreath
2. Christmas card
3. Nativity scene
4. Someone wearing a Christmas sweater
5. Christmas ornament
6. Gingerbread house
7. A wrapped present
8. Pinecone
9. Candy cane
10. Christmas tree
11. Stocking
12. Elf on a Shelf
13. Snowman
14. Santa
15. Reindeer
16. Christmas cookies
17. Glass of milk
18. Wrapping paper
19. Gift tag
20. Lights
21. Star
22. Snowflake
23. Something red
24. Mistletoe
25. Sleigh
26. Chimney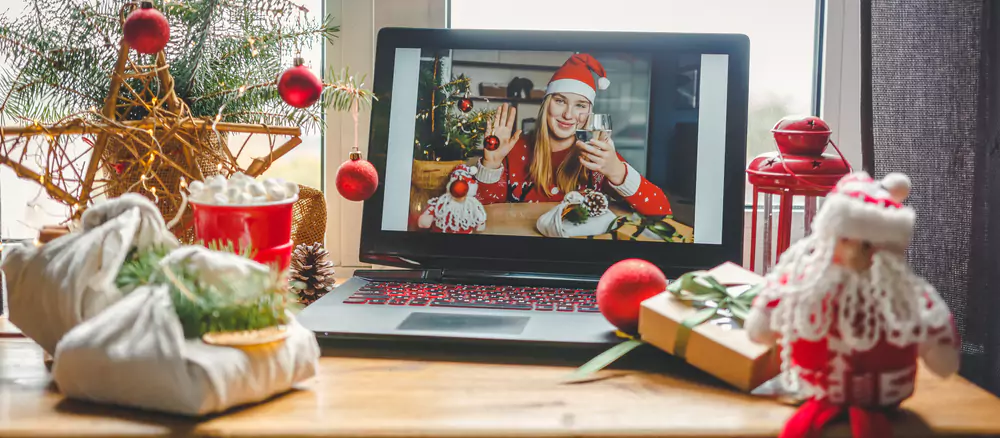 14 Things to Do
Simply locating certain holiday items is a blast. But activity-based scavenger hunts are a great opportunity to switch things up!
Give teams an hour or two to complete as many activities as possible and report back! If teams are late, activities are only worth half points. Whoever earns the most points for completed activities in the time frame, wins!
27. Go caroling
28. Reenact a scene from a popular Christmas movie
29. Have a snowball fight
30. Find an ugly Christmas sweater
31. Capture a lip-sync video to a popular holiday song
32. Find Christmas lights
33. Stand under a mistletoe
34. Decorate a gingerbread house
35. Pose for a holiday Christmas card photo
36. Order hot drinks
37. Dance to a popular holiday song
38. Buy a Christmas treat to share with the full group
39. Pose by a Christmas tree
40. Take a photo with Santa Claus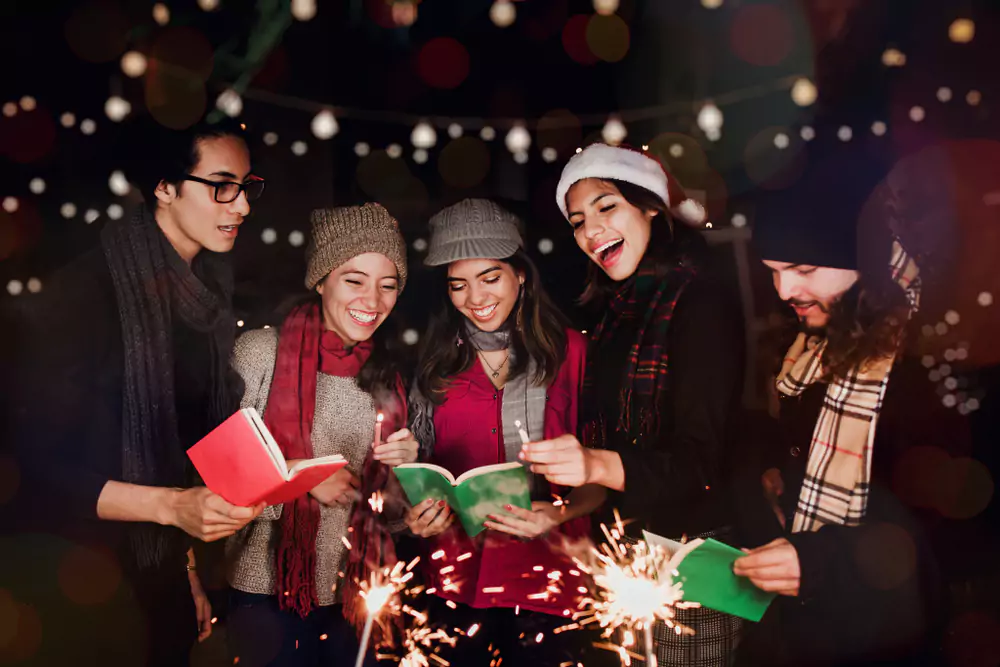 Conclusion
The holidays are the most wonderful time of year — and your Christmas scavenger hunt and party will only add to that. The tips and tricks above are designed to help you plan a stress-free event that folks will remember until next year! If your team is hybrid or you're interested in exploring remote options, remember that virtual holiday parties can be just as fun and incorporate all the team building effects. Happy holidays!