While winter holidays are usually opportunities to celebrate and connect with those near and dear, they can also present painfully awkward social situations. Sometimes it can be difficult to figure out what to say and create interesting dialogue, especially with individuals you don't see on a regular basis. After months of work from home, many of us feel like our social chops are a bit rusty. That's where holiday ice breaker questions come in!
From office holiday parties to family dinners, you might desire a little assistance getting the conversation going this year. Check out these festive, holiday icebreaker questions you can ask for a holiday season full of interesting conversations!
---
Holiday Ice Breakers

Thanksgiving 🍁
A holiday marked by its traditional food and dinner together at the table, keep Thanksgiving interesting this year with these themed ice breaker questions.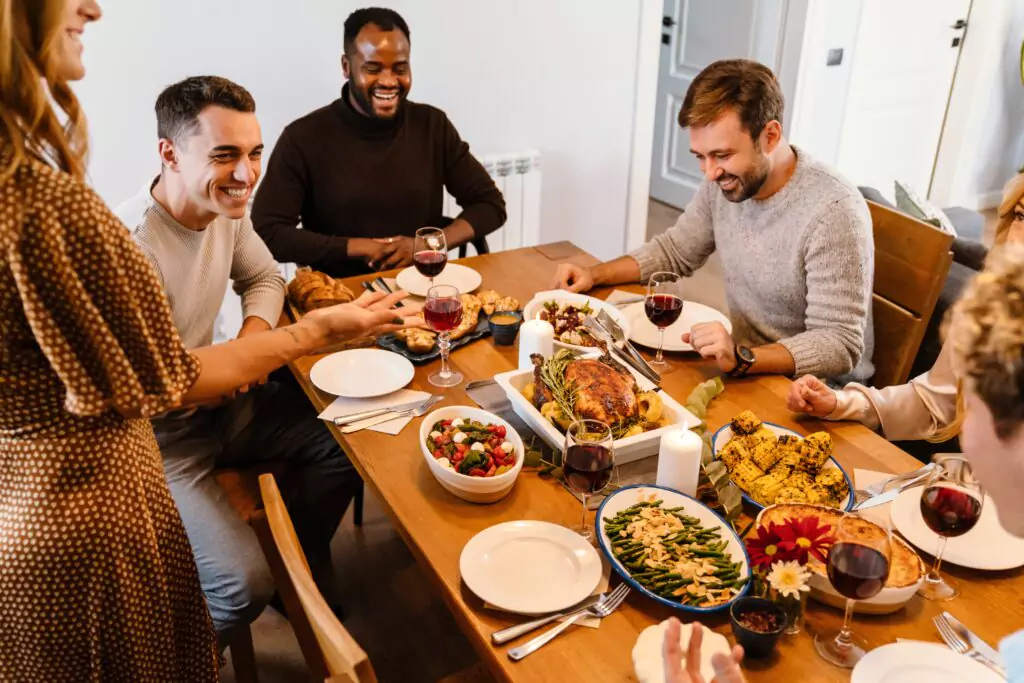 What is your favorite Thanksgiving meal side dish?
Do you like Thanksgiving food?
What are you thankful for this year?
Would you rather host dinner or attend at someone else's home?
Do you like to watch football or the parade?
Does your family have any Thanksgiving traditions?
What is a favorite childhood Thanksgiving memory?
Do you normally go Black Friday shopping?
If you could have one famous person, dead or alive, sit at your Thanksgiving dinner table, who would you invite?
Would you rather cook the meal on Thanksgiving or clean up the dishes?
---
Christmas Holiday Ice Breaker Questions 🎄
Between virtual meetings and family Christmas parties, a few Christmas icebreaker questions may come in handy!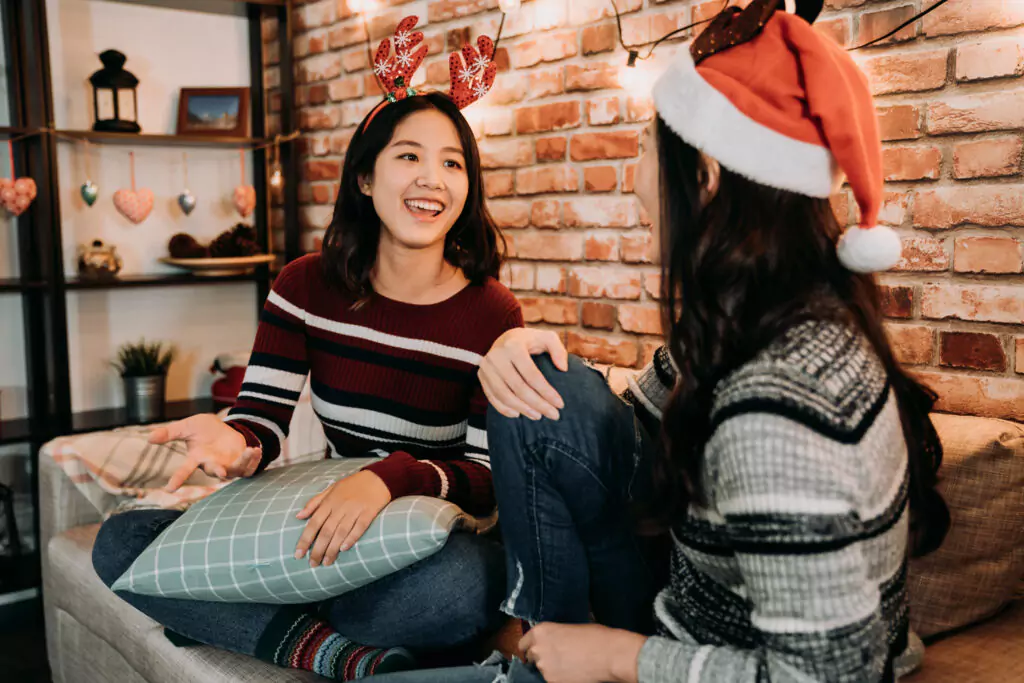 What is the best Christmas gift you've ever received?
What is the worst Christmas gift you've ever received?
Do you have a favorite Christmas song?
Does your family have any favorite holiday traditions?
What is your favorite Christmas snack?
Did you believe in Santa growing up?
How early do you start decorating?
Are you an early or last-minute shopper?
Would you rather give or receive gifts?
What's your favorite Christmas movie?
What is one of your Christmas memories?
Do you open any presents on Christmas Eve?
---
Get Your Free Game
The 3-Minute Non-Cringey Ice Breaker for Your Next Meeting
A ready-set-go game to run at your next fully remote or hybrid meeting without the hassle or added pressure of developing a team-building exercise yourself. Get it here →
---
New Year's Eve Holiday Ice Breaker Questions 🎇
Depending on what you do to celebrate New Year's Eve, there may not be a ton of time for conversation. However, the change of the calendar marks an opportunity for reflection and connection with these ice breakers.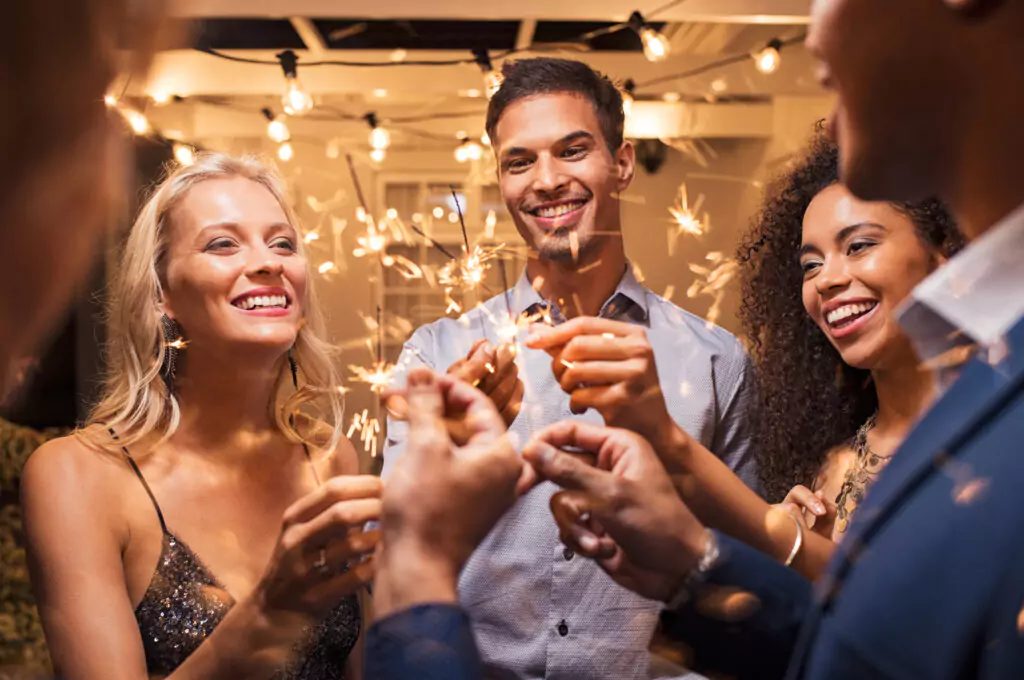 Do you have any New Year's Eve traditions?
What are your new year's resolutions?
Do you like to attend a party or do you prefer to spend NYE at home?
Use three words to describe the year 2021.
What was one of the best things that happened to you this past year?
Have you ever watched the ball drop in person?
If you could give yourself at this time last year a piece of advice, what would it be?
What is one of the most challenging things to happen to you this year?
Did you complete any of your resolutions from last year?
What fashion trends do you think will be popular in the new year?
What is something you did this year that you would like to continue next year?
---
Winter ❄️
Winter in general has plenty of topics that can spark conversation. Try talking about some of these ice breaker questions while you're cozy inside with friends or family!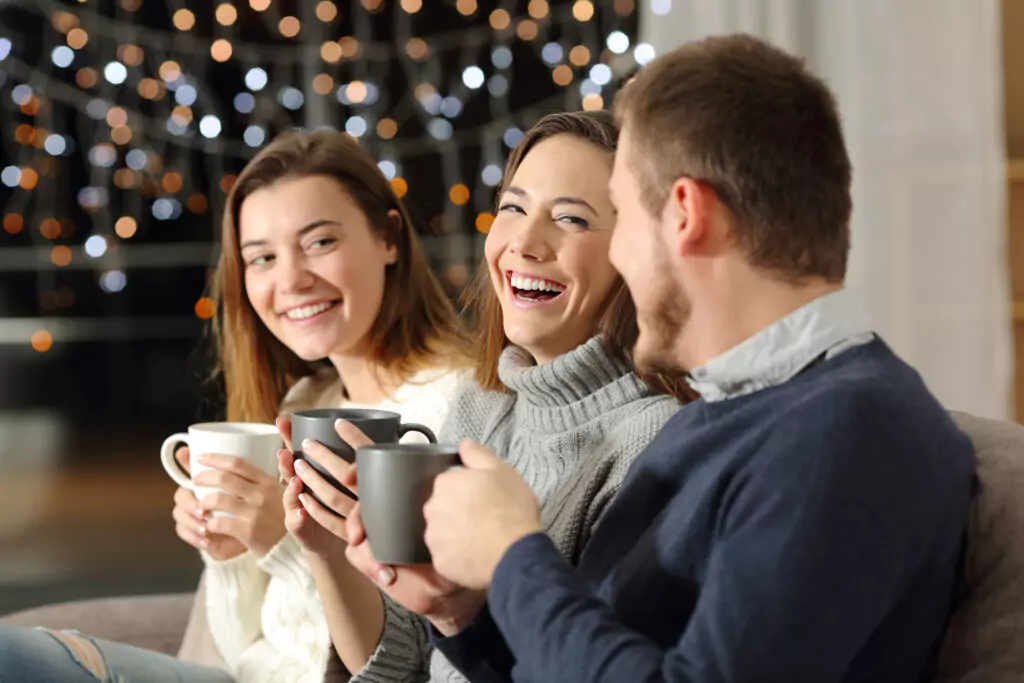 Was it cold during the winter where you grew up?
If you could learn to play any winter sport, which would you pick?
What's your favorite event to watch during the winter Olympics?
Would you rather be really cold or really hot?
Have you ever built an igloo?
Where's the coldest place you've ever traveled?
Do you have any favorite memories of winter as a child?
What are some of your favorite desserts to eat around the holidays?
Would you rather experience winter in a cozy cabin or at the beach?
If you could only celebrate one holiday for the rest of your life, which would you choose?
If you were trapped on a deserted island, would you rather it be near the cold and close to the South Pole or hot and near the equator?
Did you have snow days in school as a kid?
Would you rather go ice skating or sledding?
---
Throwing A Virtual Holiday Party?
Now that you have all of these good holiday ice breaker questions at your disposal, try using them during a virtual holiday party. Virtual holiday parties are fantastic opportunities for connection and virtual team building activities. Check out these ice breaker questions that are good to use year round!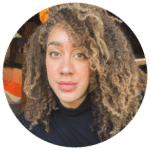 Anecia is a Nashville-based writer who believes in the power of team building. She writes a variety of content focused on creative corporate team building ideas, to help teams become more dynamic, unified, and successful.