Many of us wonder how to build a strong team. We spend money, time, and energy on things such as employee engagement training, team building, and rewarding strong performances. However, what we often forget is that building a strong, well-connected, and fully engaged team starts at the very beginning when you first welcome a new recruit to your team!
In this article, we will explore how you can set good intentions right from the get-go with the best welcome to our team message ideas. Whether you're going to use a welcome to our team card, or a welcome to our team email, follow the steps below for guaranteed success.
Why welcome new team members?
The key to optimal team success and employee engagement starts at the very beginning when you first recruit a new team member. If you spend time welcoming your new recruits at the beginning, you will experience many benefits that cannot be as easily reached once your recruits are seasoned team members!
Top three reasons for welcoming new team members:
Connection
According to a study by Achievers, 46% of the employed adults surveyed felt less connected and engaged with their company than before the pandemic. Not only this, but the same study found that 52% of these employees felt like leaving their jobs because of their lack of connection to their company. It is evident that now, more so than ever, the connection between a company and its team members is lacking, and something desperately needs to be done about it. To give your employees the best opportunities of feeling connected to their team, start at the very beginning when they come on board and you welcome them to our team!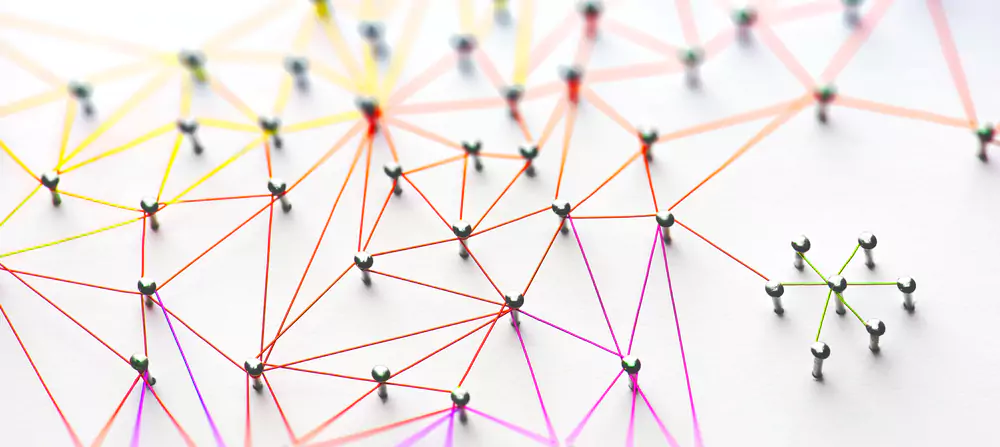 More engaged with the company
Engaged employees are committed to their organization and to their role within it. They are the type of people who genuinely care about the success of their team and give 100% effort to reach goals. It is a no-brainer that these types of employees are the type that leads a business to become successful and productive. Making an effort to welcome your new team member demonstrates the type of company you are to your new recruits, and it shows that you are dedicated to them. As a result, they feel engaged and like they can share the same values as your company.
Improves employee retention
A study by Glassdoor found that effective onboarding processes, such as creating a 'welcome to our team' banner or writing a 'welcome to our team' message, improved new hire retention by up to 82%. Having a fantastic employee retention rate saves businesses thousands of dollars each year, as well as helps to keep teams engaged and team members feeling connected and valued.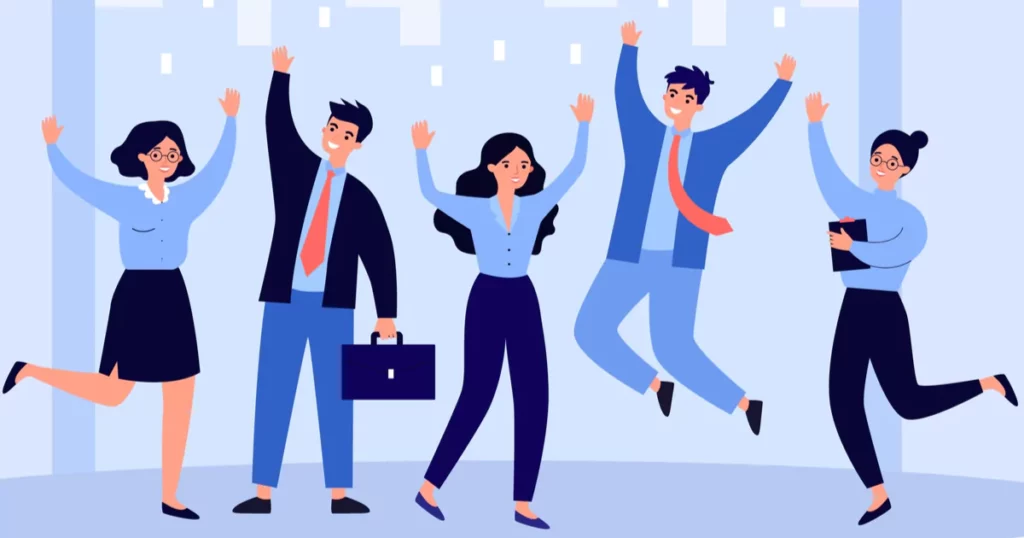 How to Welcome New Team Members
Now you know why welcoming new team members is so important for team success and team camaraderie, let's explore the best ways in which you can do this!
Write a Welcome to Our Team Message
Perhaps one of the simplest ways to welcome any new recruits is to write them a thoughtful welcome to our team message. This message doesn't need to be long, but it should be well thought out and personal to each of your new recruits!
If you're stuck on what to include in this personal and special message, check out our top 7 ideas:
How do you write a welcome to our team message? 7 things to include
Reaffirm your enthusiasm for your hiring decision
Include a welcome to our team image, which can be a picture of your team or the whole company
Include your company's core values so that your new recruit is reminded of them
Let them know that you're here for them and where they can find support
Set expectations for the work environment and describe your team's culture
Mention the specific skills and/or experience they have that you are looking forward to adding to your team
Include any important onboarding information, such as how to get access to the building, where to go on their first day, and any first-day meetings that they need to attend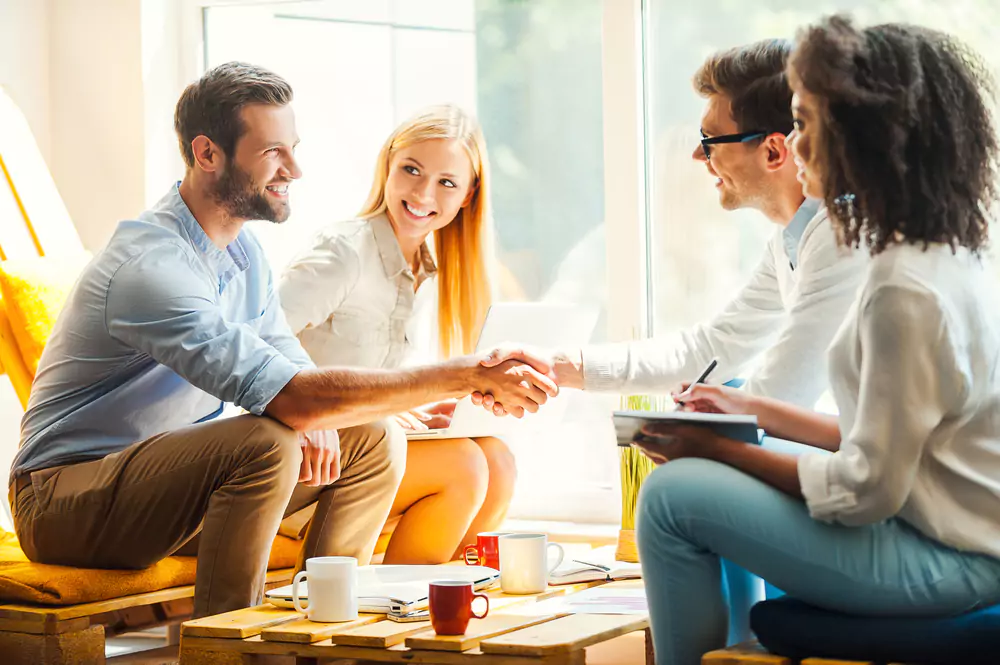 Send a Welcome to Our Team Meme
Taking on a new role in an unfamiliar workplace can be incredibly daunting. One way to break the ice and make your employees feel at ease is to send some welcome to our team funny memes. This is especially useful when conducting virtual onboarding, as it's often harder to connect and engage these team members.
Below are our top 7 welcome to our team gifs and memes!
7 of the Best Welcome to Our Team Memes
A new member you have become, a warm welcome you shall have
Welcome to the dream team, can't wait to start this journey with you!
Welcome to the group, newbies!
Cheers, to the nwest memoer of this team!
You have been chosen, welcome to the team!
Another gem added to our team!
The organization has hit a jackpot, welcome to the team!
Schedule a Team-Building Activity for New Hires
Team building activities help a company to drastically improve its culture and the way that its team members interact with each other. For new recruits, they create a warm and welcoming environment and provide them with a way to start conversations.
Ideas for New Hire Team Building Activities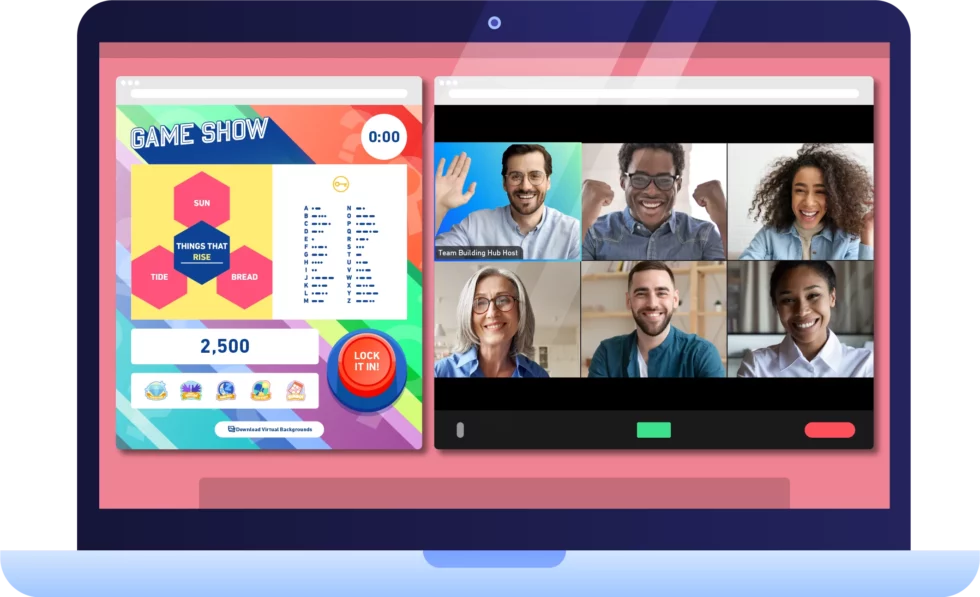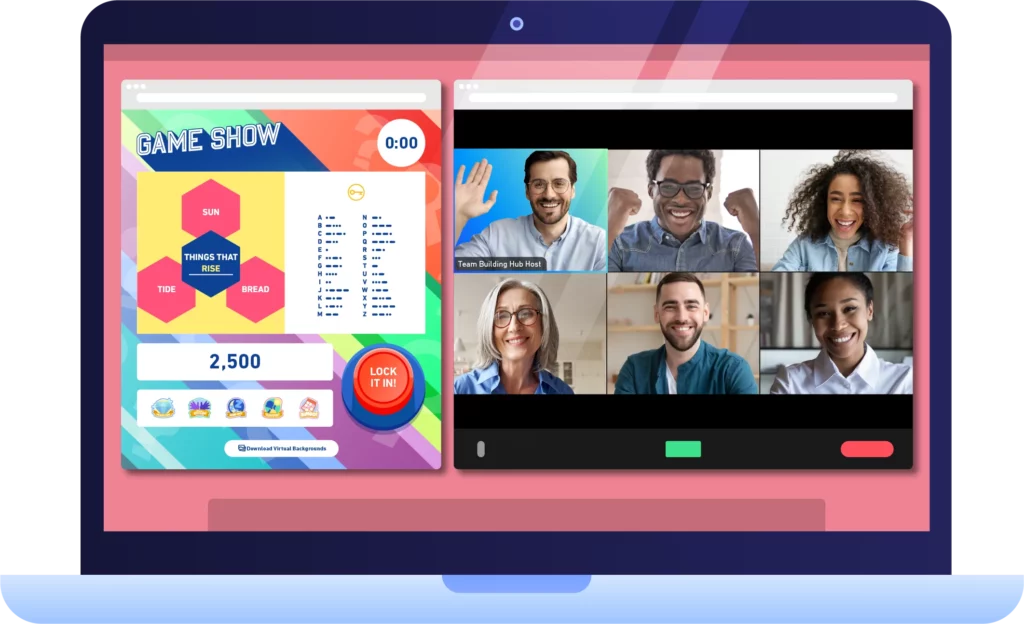 Send a Welcome to Our Team Email Teamwide
Making a teamwide announcement that you have an exciting new team member(s) coming on board will go a long way in helping newbies feel appreciated and welcomed as part of the team. Sending a welcome to our team email also helps your current staff members to know all about their newest colleagues.
Things to Include in a Welcome to Our Team Email
Their name
Their role
Their team/department
Their start date
Their background, both professional (e.g., previous roles and companies) and personal (e.g., their interests and hobbies)
Interesting talking points for when they meet new colleagues, such as an interesting fact about themselves
Prompt current team members to pop to their desk or drop them a message on Slack to welcome them onboard!
Top tip: you can even include some inspirational welcome to our team quotes to really get everyone excited to be part of the team!
Host a New Hire Lunch for Team to Meet
Hosting a lunch for new hires helps make a great first impression. It says that you take your team seriously, but also that you're fun and interested in investing in your employees. If you recruit a lot of new hires, you can take them all out to lunch together. Or, if you do far less recruitment, you can take your newbie out for lunch with the rest of your team!
It can be a little daunting knowing how to plan a new hire lunch, so follow our foolproof steps below!
How to Plan a New Hire Lunch
Pick a date, time, and place… and book a table for everyone!
Invite everyone to the lunch, whether it's exclusively for newbies or for the whole team, they all need to know
Have a list of things to talk about whilst at lunch: their hobbies, their family, where they live, how they like to learn, what they value most from an employer, their previous work experiences, do they have any pets, and so on!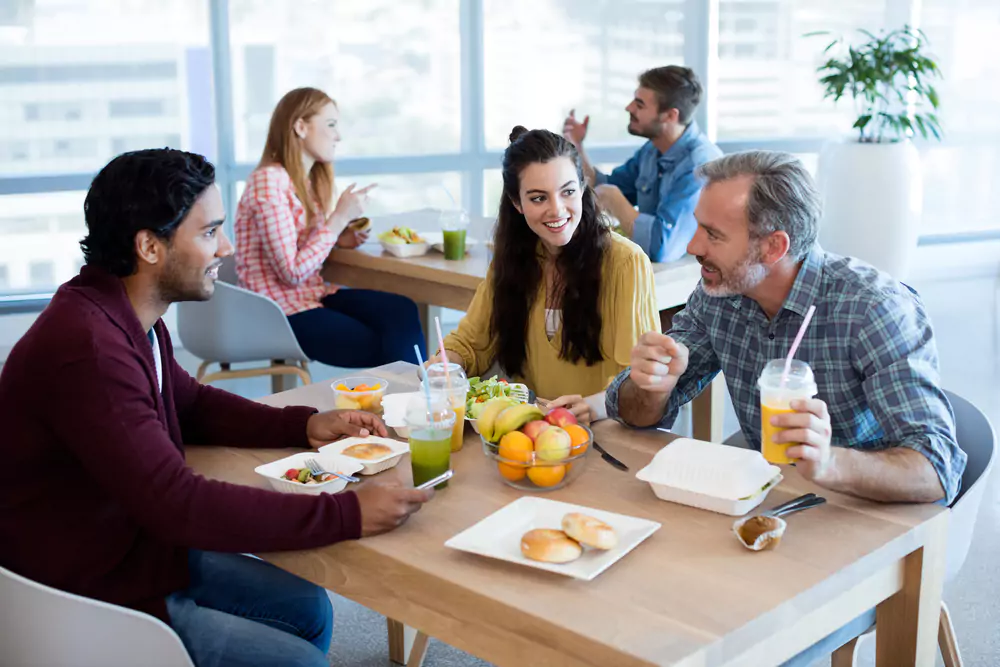 Have People Sign a Welcome to Our Team Card
Writing a welcome to our team letter or card is one of the easiest ways in which you can make new team members feel welcomed and at ease. It pays to invest some time in getting all current members to write in a simple welcome card, as 58% of employees who receive a strong and compelling greeting message are more likely to remain for 3 or more years!
We've included some inspiration for your team as to what to write.
Short & Simple Welcome to Our Team Messages for a Card
We just heard that an awesome new person has become a part of our team!
We are so delighted to welcome you on board.
Huge congratulations on the new role, we welcome you with open arms.
Your energy, experience, and intelligence are going to be a huge part of our team.
We wish our ways never part and that our partnership grows into the future!
Craft a Welcome to Our Team Banner
A great way to get your whole team excited about welcoming a newbie is to get them involved in an arts and crafts activity to welcome their new recruit! As a whole team, you can spend an hour or so crafting a welcome to our team banner to display to your newest team member on their first day and really show them how much they mean to you!
To get started with your creative team banner, follow our shopping list on what to buy:
What to Buy for a Welcome Banner
Paper or cardboard
Colourful pens
Things to decorate with such as sequins, stickers, string, ribbon, glitter
Sellotape
Staples and stapler
Pritstick
Final Thoughts
Investing time, money and thought into welcoming new team members offer many benefits, including encouraging employees to be more engaged and connected, which in return leads to a higher employee retention rate and better team productivity.
If you want to take your team to new levels or strength, we encourage trying any one of the above welcomes to our team tactics, along with kicking things off with an exciting game that will introduce your new team member whilst developing a sense of camaraderie.
---
Join Us For A FREE Demo!
See exactly how our games work, ask questions about logistics and add some energy to your work day. Demos are 30 minutes long and take place on Zoom. There may even be a DoorDash giveaway!
---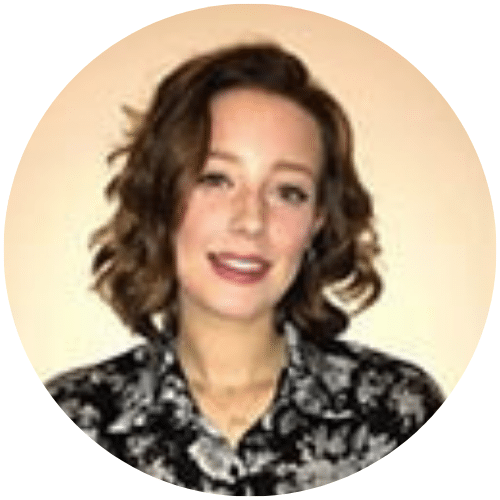 Heather Harper has a Masters in Occupational Psychological from the University of Manchester. She currently works as an editorial writer specializing in organizational psychology – helping teams work better together.