Virtual networking events are crucial for strengthening business connections, providing professionals with access to new information, encouraging fresh ideas, and advancing careers.
There are hundreds of ways you can host a networking event online, but with so many options to choose from, online networking can feel like a bit of a minefield. In this article, we will summarize the best ways to host a virtual networking event, and how to keep your attendees engaged and committed with fun ideas and activities.
Table Of Contents
What Is A Virtual Networking Event?
Challenges Of Virtual Networking & The Solutions
Benefits To Virtual Networking Events
How To Host Virtual Networking Events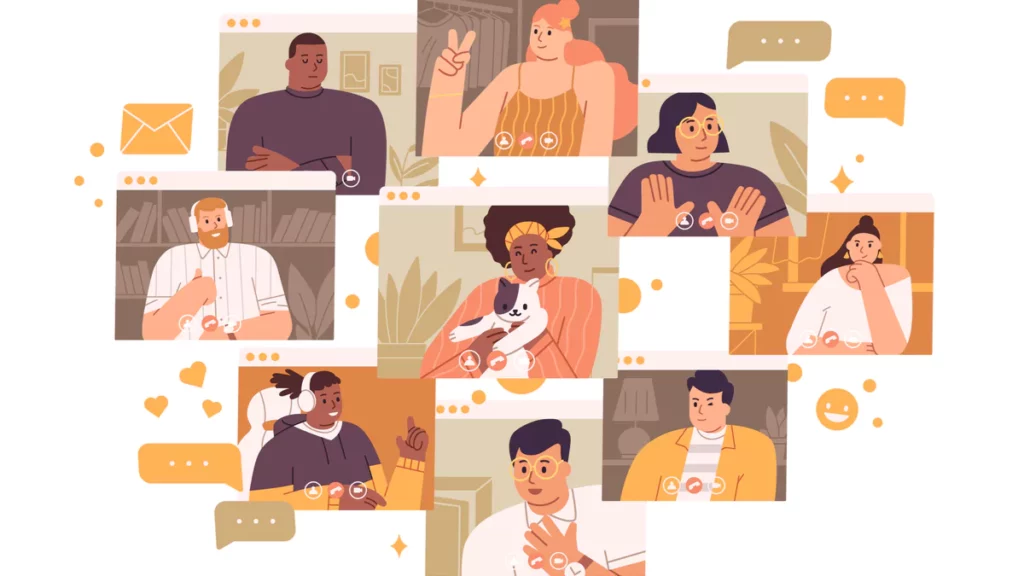 What is a Virtual Networking Event?
We have shifted the way we socialize and work, and have taken what we used to do in person completely online. Virtual networking events have the same principles as any other networking events, except they take place online.
If you're looking to create connection opportunities, virtual networking events are the perfect solution. They allow people, who might otherwise be strangers, to connect, interact, and engage with each other. This process fosters stronger professional connections and enhances trust. Typically used in the workplace, networking events can be used to connect people who have something in common, like women in business, those working in the same field, managers, and other like-minded people.
Challenges of Virtual Networking & The Solutions
Like everything, there are always positives and negatives to consider. Although virtual networking events can pose some challenges, it doesn't mean they shouldn't be done. The best way to overcome any challenge in life is to be prepared for it, so pay attention to the possible challenges you might face whilst hosting a virtual networking event and come up with solutions to them.
Attendee Engagement. Keeping networking event attendees engaged can be challenging. It is easier to withdraw from a screen than it is from a real-life person, especially when feeling tired, overwhelmed, and surrounded by various distractions. The solution is to create an immersive and exciting experience that draws attendees in and keeps their attention. For example, including live Q&As, asking engaging questions throughout, or keeping events smaller so that it's harder to feel lost in it all.
Technical Issues. Like any online arrangement, from weekly team meetings to fun icebreaker games, there is always the risk that the application might stop working, the Wi-Fi may go out or someone's microphone won't play ball. To minimize the chances of this, ensure you're using reliable software, ask everyone to check their Wi-Fi and microphone before the event starts, and have a savvy tech team on standby for support.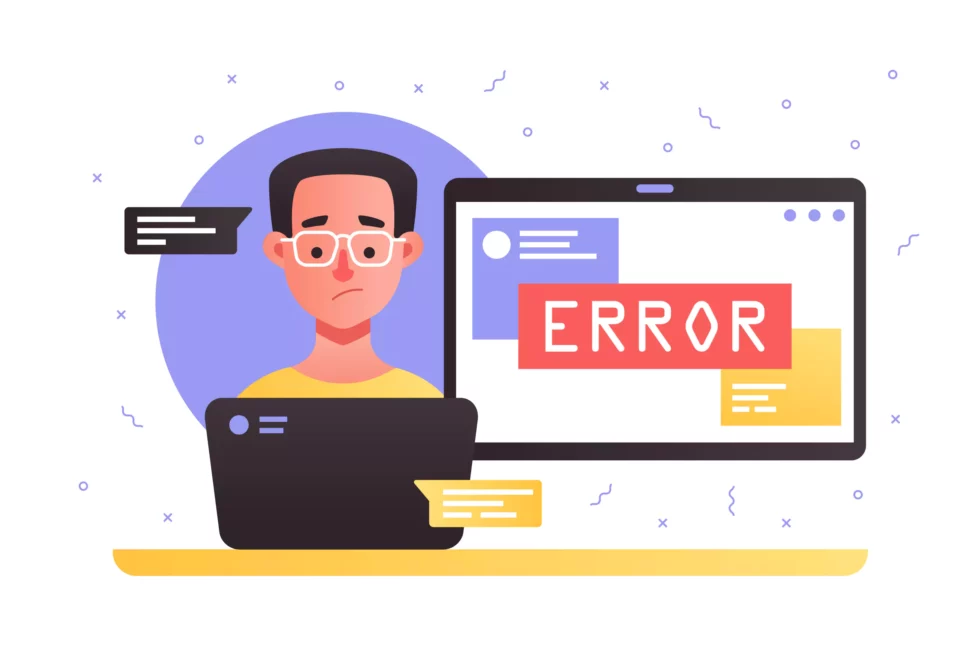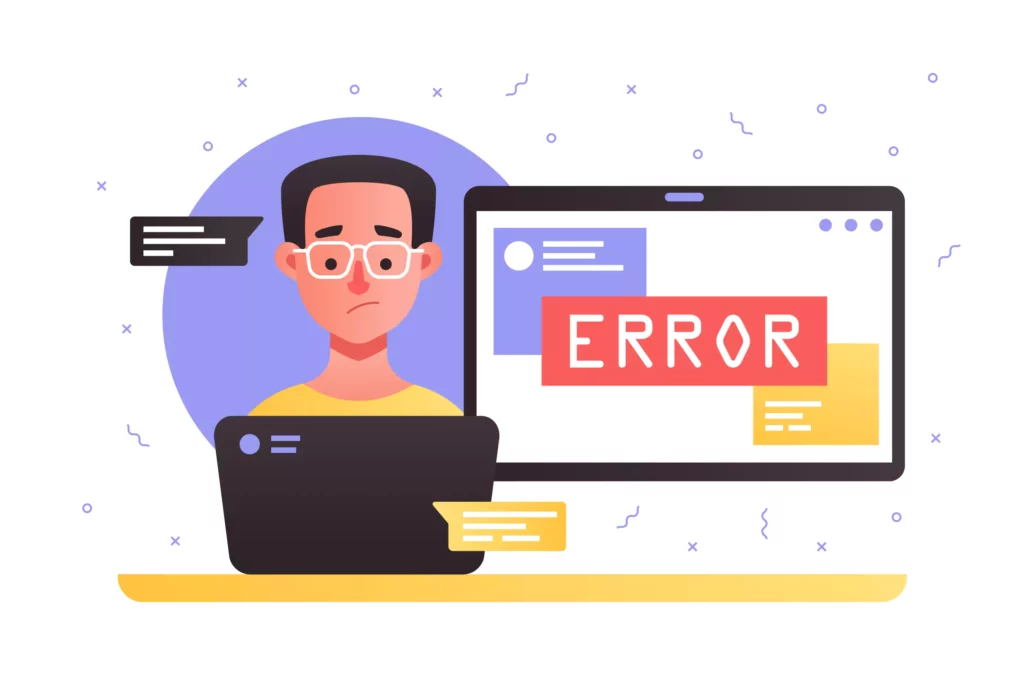 Attendance. Before even worrying about whether members will be engaged, it's also not unreasonable to worry about whether anyone will even attend. Unlike in-person events, it's harder to build a 'buzz' online and encourage people to come. As a solution to this, you need to build excitement for the event through clever marketing. Use different channels to promote the event and encourage attendees to share upcoming events with others in their network.
Communication Issues. When we socialize in person, conversations can be easier to navigate. When we socialize online, lagging internet connections and smaller screens can make social cues harder to read and therefore two-way conversations are made harder. To overcome this, provide ways in which people can speak to each other directly, such as using a 'speed dating' strategy or having a question and answer time.
Benefits to Virtual Networking Events
Now that you're aware of some potential challenges of hosting a networking event online, let's consider the many positives. For both the event host and the event attendees, there are many positive outcomes, such as
It's convenient. All you need to join an online event is an internet connection and something to access the platform with. It allows anyone, from anywhere in the world, to connect with people worldwide without even having to leave the comfort of their own homes.
Cost-effective for attendees. Attending networking events can be expensive as attendees often have to travel to get there. When online, attendees don't have to pay to travel to the event. And, as virtual events are often cheaper for the host to organize, ticket prices are often lower and more affordable.
Increase the range of potential attendees. Not being limited by location allows networking events to be open to everyone. You can reach globally, meaning we can connect with people that we would otherwise never have had the opportunity to. With this global reach, people with all different expertise can share and connect, creating networking events that promote meaningful connections.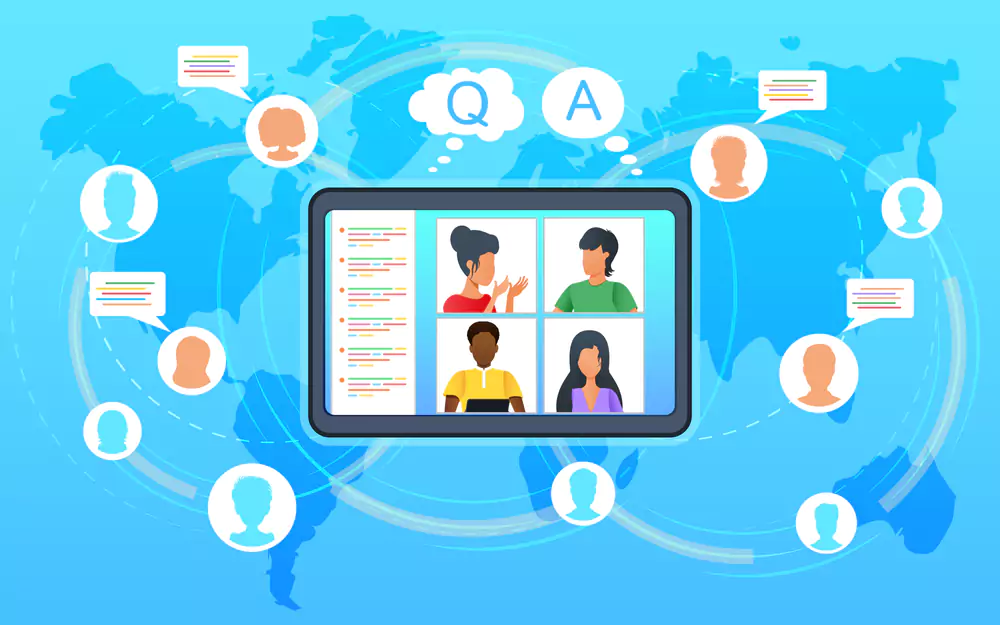 Good for those who are socially anxious. For many, networking events can be an incredibly daunting ordeal. Approaching a large group of people you don't know can be overwhelming and off-putting. Attending events online can feel less intense and therefore encourage people who wouldn't otherwise feel confident attending to come along and make more connections.
Futureproof. Once you've learned how to nail this once, you'll be able to host fantastic networking events time and time again.
No capacity constraints. In a physical venue, networking events often have a limited number of people who can come. Virtual networking events open you up to potentially unlimited numbers of people who can come along creating a larger network for people to integrate with.
It's easy to collect feedback. Virtual event attendees can respond to surveys in real-time. This feedback is great as it allows you to learn instantly what went well and what needs a little more work to make future events unforgettable.
Enhances Collaboration. Networking events provide teams with the vital tools to keep everyone on the same page and working collaboratively.
How to Host Virtual Networking Events
Although networking events are incredibly popular, it can be nerve-wracking to host your first online event. If you feel nervous, the best thing you can do is plan your event carefully and use one of the many online networking platforms that are designed to help your event run smoothly.
5 Steps of Setting up a Virtual Networking Event
1. Set goals and design your virtual networking event accordingly
Planning your virtual networking event in advance will make the whole thing run smoother. Before doing anything else, you need to decide what the goal of your networking event is. Is it to allow people to make key connections with other people in their field? Is it for businesses to pick up new clients? Is it for young stars to find new mentors? Is it to introduce a new product or service to a group of relevant people?
Once you've established your goal, you can begin to design a networking event to meet this. You'll need to decide on a time, a date, the length of the session, and what you intend to cover. You'll also need to consider any guest speakers you'd like to invite.
2. Build a guest list
The beauty of an online event is that you're not limited to only inviting those who can reach you easily. As a result, you can invite anyone who you think might be interested in the event. You can reach people through LinkedIn, emails, networking billboards, and word of mouth.
However, at this point keep your goal in mind. If you're wanting to foster meaningful connections within a group of people who all work in the same field, you might not want to have a huge guest list. In some circumstances, small and intimate can be better.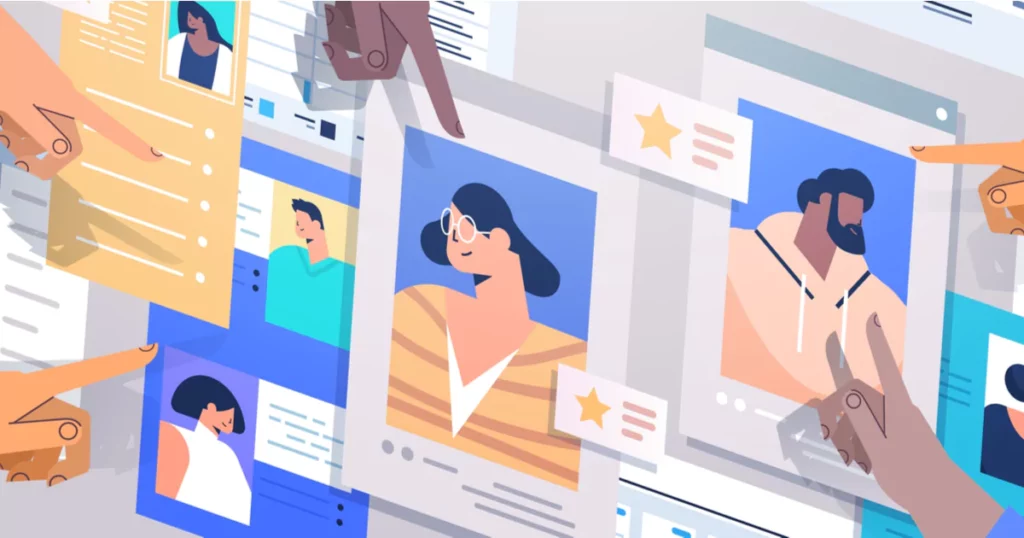 3. Pick the right platform
Some virtual networking events can be hosted through Zoom. However, there are plenty of online networking platforms available which are designed to take the pressure off, and help you smoothly and confidently run an event.
We'll cover a number of great platforms, and help find the right one for you, later in the article!
4. Build excitement around the event
No one can come to your event if they don't know it exists, and no one will want to come if they're not excited about the event. Start posting things on various social media channels and invest some time (and budget) into building pre-event excitement.
5. Prepare your guests
Not everyone will have attended a virtual networking event before. Therefore, you might find you have a few people who are slightly concerned about what they should expect.
Before the event, send an email that explains everything your guests need to know. Outline what is on the agenda, any materials that are worth reading before they join, how to join the event (e.g., through an app or an email link), and any technical requirements they should take into consideration.
10 Virtual Networking Event Platforms
Remo
Remo is a virtual networking tool that can be used for free to replicate a real-life networking event. With customizable floor plans, you can replicate real room layouts so that attendees can quickly strike up conversations. Remo also offers a feature that allows event attendees to build their own business cards, which can be displayed so that all other event attendees know who they are and can then connect with them on social channels after the event.
BigMarker
BigMarker is considered to be the number 1 video platform for webinars, virtual conferences, and networking. Whether you're looking to host a small webinar or a massive conference for over 1,000 people you can use BigMarker. For as little as $79, you get access to screen sharing, polls, surveys, web chat channels, and forms of audio and visual communication.
Eventcube
Eventcube is a platform that allows you to connect up to 200 event attendees in live chat rooms. You can create smaller breakout rooms that invite attendees to discuss various different topics. Each breakout room has video streaming and a live chat room feature.
InEvent
InEvent offers a fully customizable way to host your next big networking event. From pre-event registration to virtual talks on different topics, InEvent allows you to tailor your event to your goal. From your networking event homepage, participants can attend various live meetings and talks, answer polls or ask questions, or they can hop onto a group or private chat with another attendee to dive deeper into certain topics.
Wonder
Wonder is a fantastic virtual networking event software that allows event participants to interact freely, as though they were in person. Networking guests are each given an avatar and can move freely around the virtual room. If they want to join a conversation with someone they can move closer. And if they want to leave the conversation, they just move further away!
As the networking host, you can set up areas, decide on the content and decide how many guests can enter each conversation.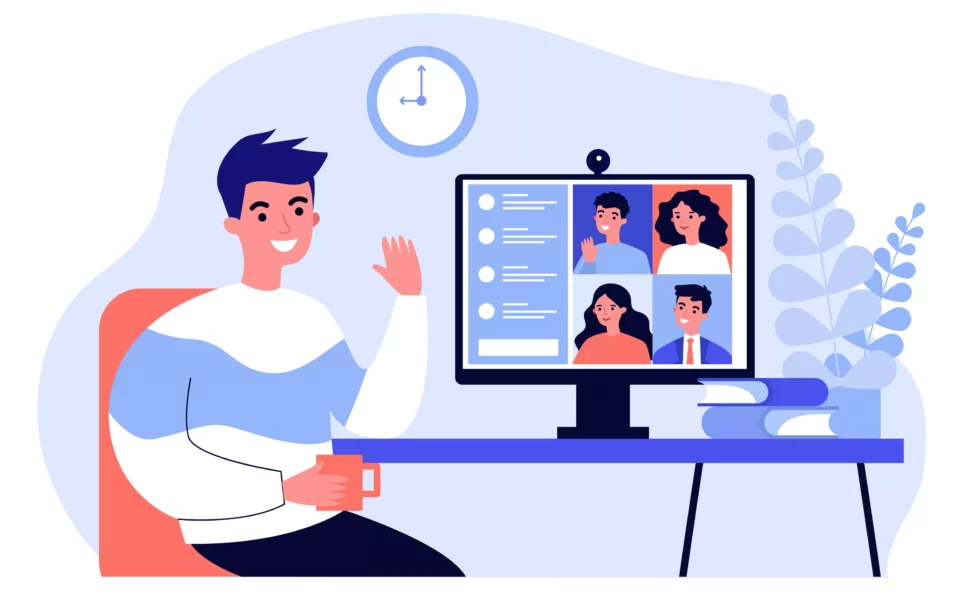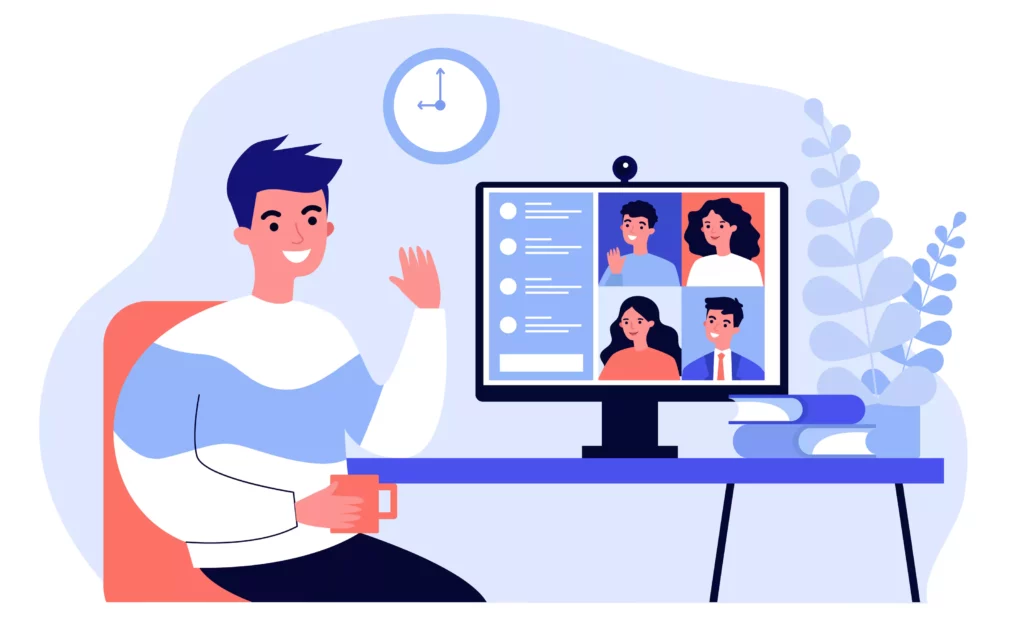 Hopin
Hopin is an all-in-one virtual events platform that allows users to host and manage live networking events for up to 100,000 attendees. Hosts can schedule networking events that deliver unique and personal interactions due to its chat, polls, and video streaming features.
Swapcard
Swapcard is a smart networking platform that makes networking recommendations based on information provided by attendees. Attendees can book virtual private meetings and use tools to video call each other. As the event host, you have control over who meets who, when, and where they can meet and you can track who requested to meet who!
Brella
Brella is a virtual networking event platform that is designed to connect attendees and allow them to have professional, yet meaningful, conversations. Networking attendees can chat with sponsors in large groups and then book 1:1 video meetings, a feature that is designed to encourage knowledge sharing.
Arena
Arena is a brand new virtual and hybrid events platform that is simple, robust, and affordable. In customizable breakout rooms, attendees can discuss various topics. With the option to use video or audio communication in these rooms, attendees can network within their comfort zone. There is also a 'hands up' feature, which gives attendees the ability to raise their hands and answer a question!
HeySummit
HeySummit is a great virtual networking event platform for those who are tech-averse and want a simple, complication-free way to host fantastic networking events. From as little as $29 a month, you can create different pages that highlight different aspects of your event. You can ask guest speakers to add bios and attendees can create profiles. You'll then run your event on another video platform, such as Zoom.
10 Virtual Networking Event Ideas and Activities
Now you know what platforms to consider, you need to know how you can make an online networking event fun. It's not that hard to make a virtual networking event fun, but it is crucial to its success. Without a fun event, attendees won't be engaged and, as a result, won't make the connections they need.
Invite a guest speaker
One way to spice up your virtual networking event is to invite a guest speaker to do a talk. Bring someone along who is relevant to the group and get them to share their unique, insightful, and inspiring knowledge. To keep the engagement high, you could ask these experts to do a Q&A at the end.
Play some icebreaker games
Icebreaker games are free to add to your virtual networking events. Designed to break the ice and break down barriers, icebreaker games encourage event attendees to feel confident making new connections. Take some time to play a few games, such as question time or a quiz, and watch as your event participants become more relaxed, comfortable, and creative.
Add in some creative activities
Being creative, whether it's drawing a picture or playing around with some pottery, can help us to feel relaxed and at ease. Networking events can be quite daunting for many people, so adding in some creative activities is a truly fantastic way to help them feel a little bit more confident and, as a result, build stronger connections.
Great virtual ways to get creative include adding in a storytelling session or using an online program to draw pictures during the networking event. If your budget allows, you could even send each participant an 'arts and crafts' activity that they can physically do whilst in a meeting with everyone else doing it. For example, you could send all attendees a paint-by-numbers book and some paint, and the first 30 minutes of your networking event could be spent painting and easing everyone in.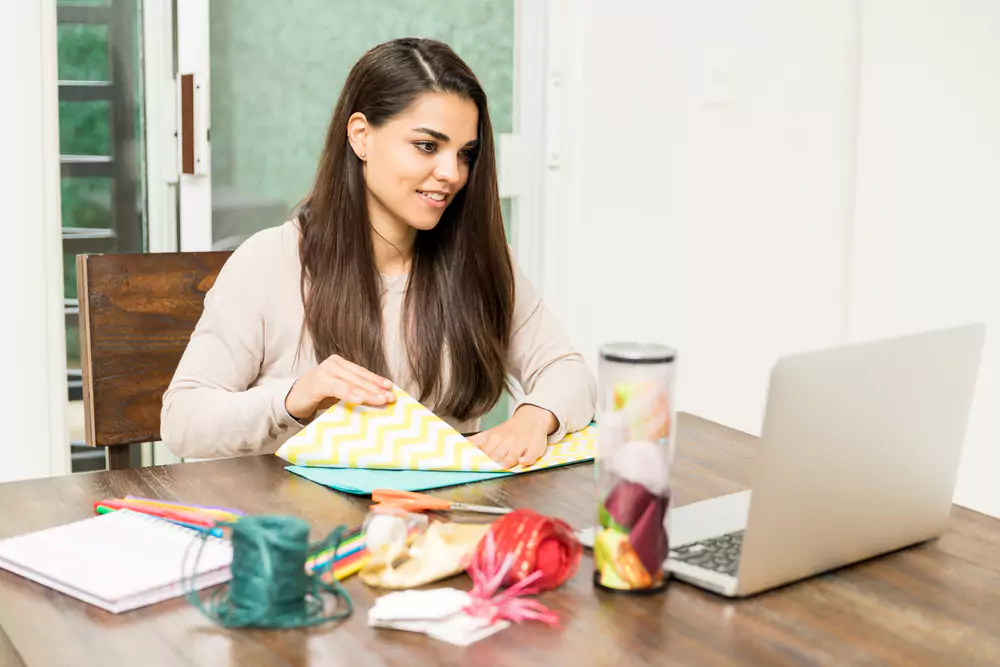 Set an event theme
Virtual networking events don't need to be serious all the time. In fact, adding a little bit of themed fun can be the perfect way to promote a sense of humor and camaraderie.
Before the event, let attendees know that it will be themed and that they can get involved if they wish. For example, you might choose a Harry Potter theme and base all activities around Harry Potter. If participants wanted to, they could join in by dressing up or acting like certain characters!
Add in a question and answer time
Super easy to do, yet incredibly effective, question and answers are fantastic ways to allow people to gather a greater depth of knowledge. If you have a guest speaker, you can set aside time for attendees to ask questions on various topics and have them answered. This will also work in pairs, where one attendee can ask another attendee various questions about topics they are interested in.
Virtual scavenger hunts
Scavenger hunts provide an amusing and unique way to engage a group of people in a networking event. They are sociable, which is great for eliminating the initial awkwardness, and they get people up and moving around.
To play, create a list of household objects attendees need to collect from their homes. Give them 2 minutes to collect all these objects and come back to their computer screen. The first person back wins!
Breakout spaces
Having a single focus on a guest speaker works well for small, more intimate networking events. However, for larger virtual events, providing a casual and unstructured way for people to engage with each other can make a difference.
In addition to your main guest speakers and sessions, introduce different breakout rooms, where attendees can meet to discuss specific topics related to the event. Each room should have its own topic. For example, room 1 allows discussions only about how to build confidence in teams, and room 2 is for discussions only on improving employee retention.
Mentoring schemes
Creating a way in which team members can support each other is a fantastic way to enhance everyone's career prospects. Pair experienced professionals with newer professionals and give them time to share their career journey and top tips. This will help inspire, build and grow the next generation of leaders.
Introduce virtual speed networking
Adding speed networking is a bit like speed dating: fun, exciting, and a great way to meet new people. To do this, get everyone to enter private chat rooms and give them 2 minutes to share useful information and tips before they have to move on to the next.
Hire the help of a virtual event company
Finally, if in doubt then leave it to the experts. Hiring the help of a virtual event company will take all the pressure off you and leave you with a networking event that is a success. Companies such as Team Building Hub have the skills and expertise to great amazing networking events that include a whole range of heart-racing games.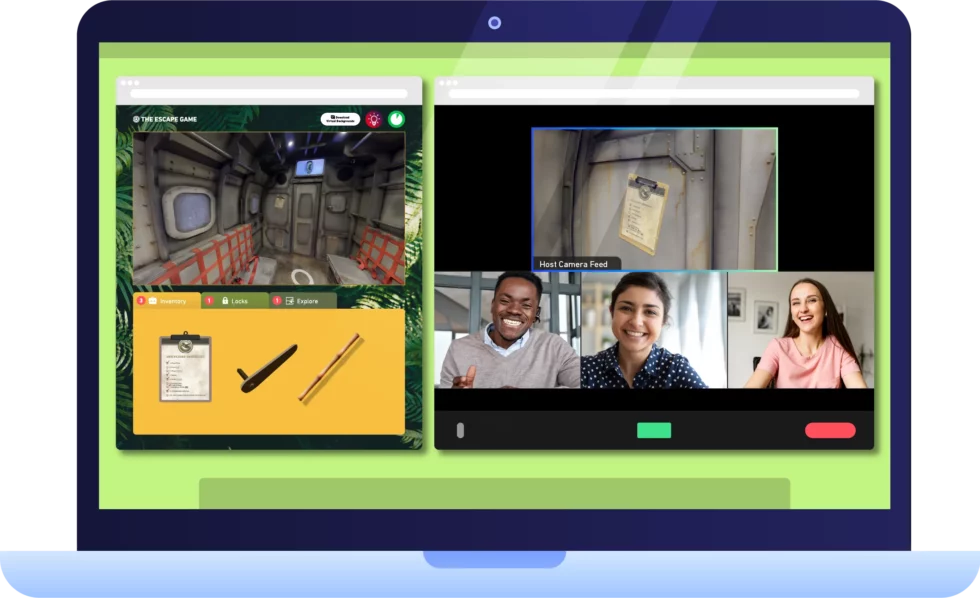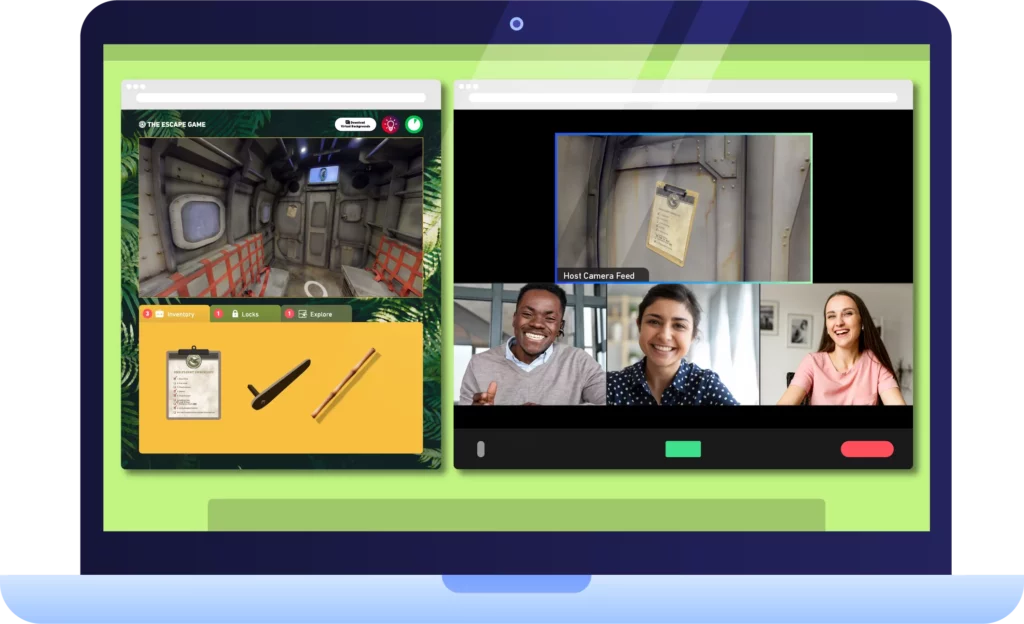 Conclusion
We hope you've enjoyed our list of the best virtual networking platforms and the best way to make these virtual events fun, engaging and exciting!
---
Get Your Free Game
The 3-Minute Non-Cringey Ice Breaker for Your Next Meeting
A ready-set-go game to run at your next fully remote or hybrid meeting without the hassle or added pressure of developing a team-building exercise yourself. Get it here →
---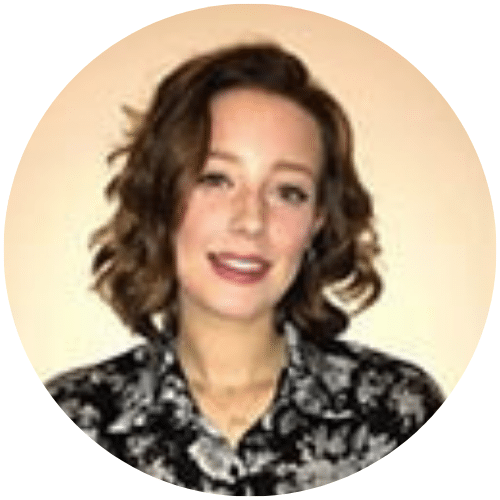 Heather Harper has a Masters in Occupational Psychological from the University of Manchester. She currently works as an editorial writer specializing in organizational psychology – helping teams work better together.