Virtual events have been gathering steam for several years. With the shift to remote or hybrid workplaces, one has to know how to plan a virtual event. While some of the elements are the same as organizing an in-person event, several additional aspects are essential to running a smooth and engaging virtual event.
If you don't have time to plan your virtual event, you can hire companies that offer virtual event planning services. But if you do have time, read our nine questions to ask yourself when planning a virtual event. We've also included ways you can make your virtual event fun!
Table of Contents
How Do You Host A Fun Virtual Event?
9 Questions To Ask When Planning A Virtual Event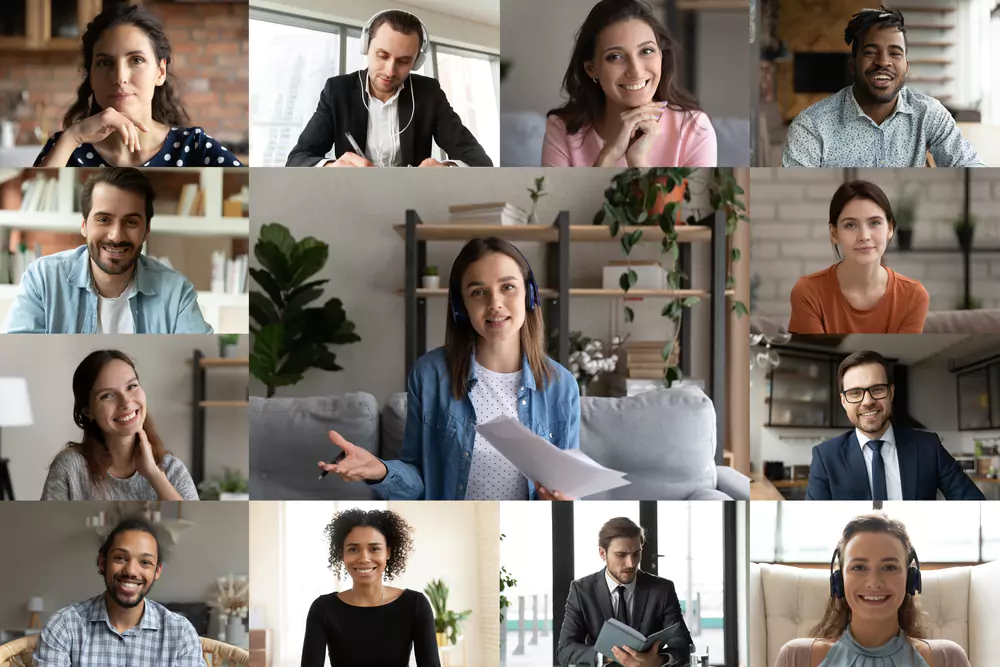 How Do You Host A Fun Virtual Event?
Virtual events are more likely to be successful if they are engaging. You don't want participants to zone out. If they do, you are missing out on what they might have to offer the other participants. They are also less likely to attend your future virtual events.
For virtual events scheduled over several long sessions, break up the monotony with fun virtual games. This will re-energize participants so they can come back to meeting sessions ready to focus. Many virtual games can be scheduled into shorter virtual events as well.
Icebreakers
Virtual icebreakers can help your virtual event attendees who don't know each other to introduce themselves. Ice Breakers begin engaging the participants from the get-go.
Ice Breakers are good for virtual events of any duration. They range from simple questions to short games and are good for groups of any size. Here are 11 Virtual Icebreakers for Large Groups and 160 Essential Ice Breaker Questions.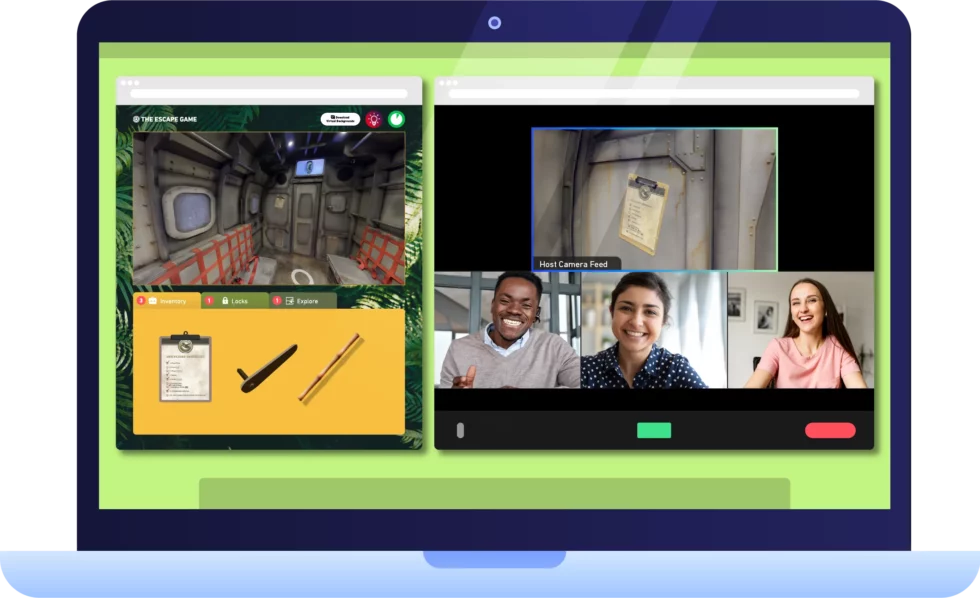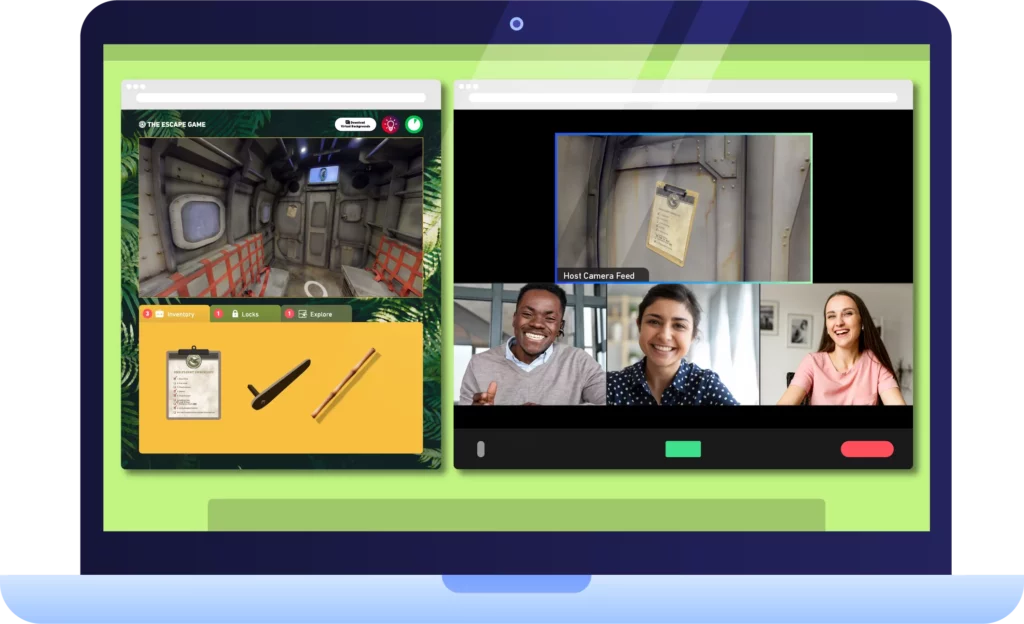 Play a virtual game
Virtual escape rooms challenge your event attendees to complete an exhilarating task in a limited amount of time. These fun games also help people get to know each other better!
Playing an online game show can liven up your group with several quick rounds of puzzles and brain teasers that will have attendees thinking fast on their feet!
A game of trivia will fit nicely into a shorter virtual event, such as a virtual meeting.
Use breakout rooms
Allowing smaller groups of event attendees to gather in Zoom breakout rooms lets everyone be an active speaker, rather than a passive listener. This re-engages people if they have lost focus in the larger group setting.
Find even more activities to include in your virtual event!
9 Questions To Ask When Planning A Virtual Event
1. What Is Your Objective?

Why are you holding this event? Before all else, you must know what you hope to achieve from your virtual event. Some typical virtual events are:
Virtual team building events help teams increase team cohesion and improve overall team performance.
Virtual recruiting events connect your company with job candidates and also increase your company's visibility to job seekers.
Virtual networking events offer opportunities for professionals to make connections with other professionals in their field or get to know colleagues better in a casual atmosphere.
Virtual webinars are seminars that are held over video conferencing platforms and attract specific audiences.
Virtual social gatherings such as company celebrations, parties, happy hours, or group virtual games can bring remote workers together in a fun environment.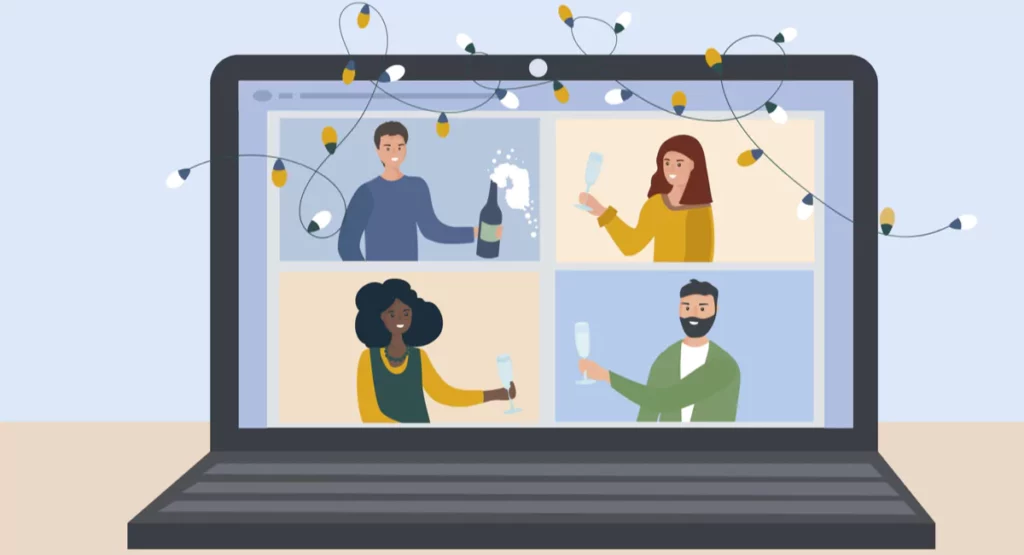 Once you know what kind of event you are holding, you can plan the logistics such as the date and time, which video conferencing platform you will use, and the activities you will integrate into your event.
2. What Is Your Budget?
The amount of money you have to spend on your virtual event impacts what activities you will engage in as well as the virtual platform you choose.
Some platforms cost nothing, while others may charge extra for a larger number of attendees. The same for virtual activities. There are lots of free virtual activities while others may have to be purchased.
3. How Many Attendees Are Invited?

You can't choose the best video-conferencing platform unless you know if you are hosting a small gathering or a very large one.
Also, choosing activities is reliant on the number of people expected to attend. Some activities are better suited for small groups, while others are great for large groups.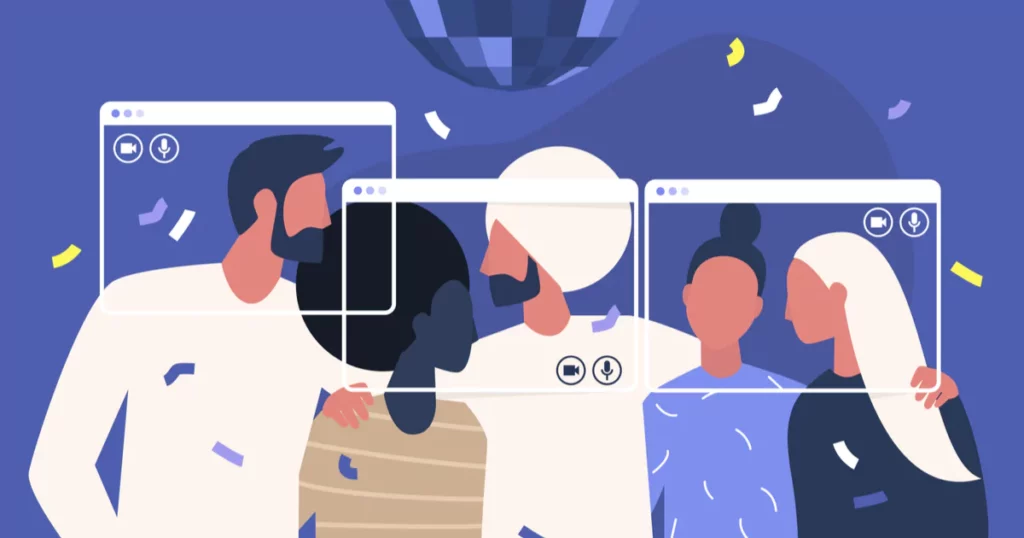 4. Which Virtual Platform Should You Use?

When choosing the best virtual platform for your event, consider the number of people attending. Some platforms allow for a large group while others are limited. Some popular virtual platforms are Skype, Zoom, Microsoft Teams, and Google Hangouts.
5. When To Hold Your Event A Date And Time?
Avoid picking a date and time outside of working hours if it is an in-house event. If you expect attendees from different time zones, keep that in mind when selecting a time. If attendees are international, make sure your event does not coincide with a national holiday in those countries.
6. What Activities Will Be Included?
Depending on what kind of virtual event you are hosting, different virtual activities can be included in the event. This may be a fun activity like a game, live polling to keep your group engaged, or use break-out rooms for smaller gatherings.
7. Develop An Agenda
You likely have a set amount of time for your virtual event. It's crucial to have an agenda that states what time each segment of your event will start and end. Include any links needed for the event. Share the agenda with participants before the event so they are prepared.
8. Create A Checklist
A checklist will help you make sure that all aspects of the event are attended to. From double-checking your technology to sending out your agenda, a checklist will keep you organized and worry-free. You can download our checklist for planning a virtual event below!
---
Get A Comprehensive Virtual Event Checklist
Make Sure You Don't Miss A Thing For Your Next Event!
A comprehensive checklist that will help you plan and execute an incredible event! Get it here →
---
9. Gather Feedback
After the event, ask for feedback from participants to find out what went well and what didn't. This will ensure that you can stick with the elements that worked and skip the ones that didn't.
Final Thoughts
According to a LinkedIn study, 75% of event marketers say they will continue to hold virtual events. The growing popularity of virtual events means that you will have to master the basics, including answering the nine essential questions above.
You will also have to become more creative in finding ways to engage participants so they will keep coming back for more! Check out our detailed list of Virtual Events and Party Ideas for inspiration!