When colleagues retire, it's important to celebrate with style. You don't want to be the person that just wishes them well in a thoughtless email. Instead, spice it up with a funny retirement meme, joke, or quote. Making people laugh or putting a smile on their faces goes a long way. This article will provide you with a host of retirement jokes, memes, quotes, and puns for your next farewell message.
Table of Contents
17 Funny Retirement Jokes and Puns
24 Funny and Inspirational Retirement Quotes
For those who reach that long-awaited milestone called retirement, it's a time for celebration and reflection. For those who get to help celebrate a retiring coworker or team member, the least you can do is help put a smile on their face as you wish them farewell!
Retirement has long been the goal for most Americans. Who wouldn't want to take a step back from the day-to-day grind of the workforce? In the United States, the retirement age is around 62 to 66 years old. Although some retire much earlier, this range represents the average and when most of those retirement benefits kick in.
These days, many companies are choosing to commemorate this milestone with virtual parties and appreciation gifts — and with good reason. Appreciating and celebrating employees can go a long way toward boosting morale and overall engagement! What's more, retired employees can become company champions and help funnel new talent by providing glowing reviews about working at your company.
Thoughtful messages of employee appreciation or jokes are an easy way to add an extra flare to your goodbye. If you're looking for some funny retirement messages to say in a card or note to your retiring coworkers, you're in the right place. Keep reading!
20 Funny Retirement Memes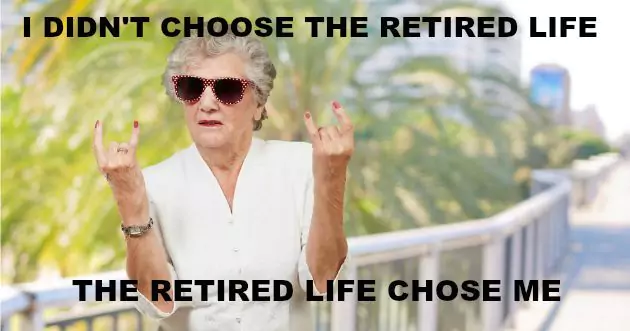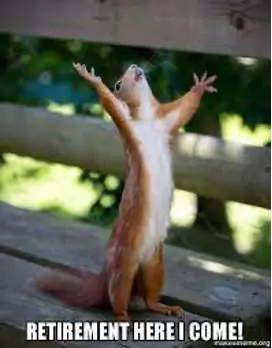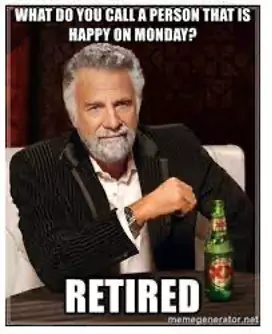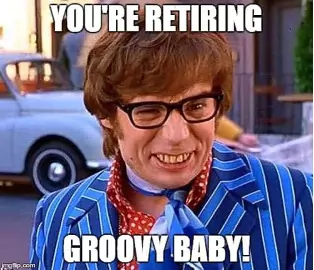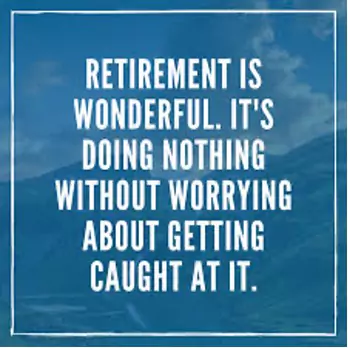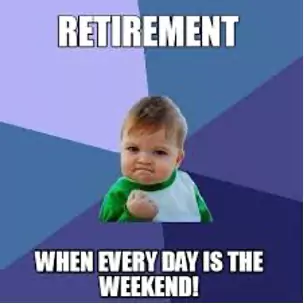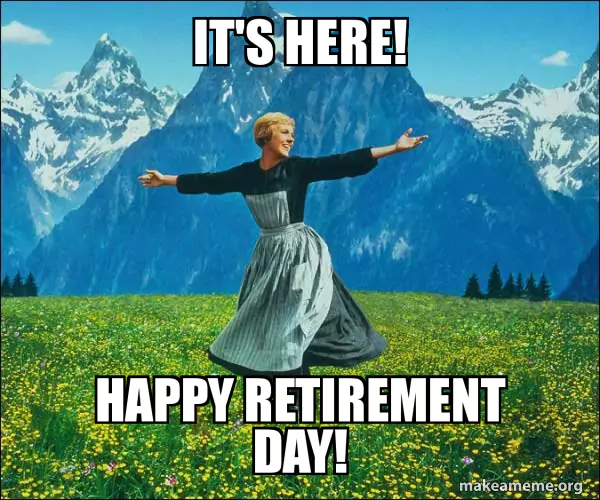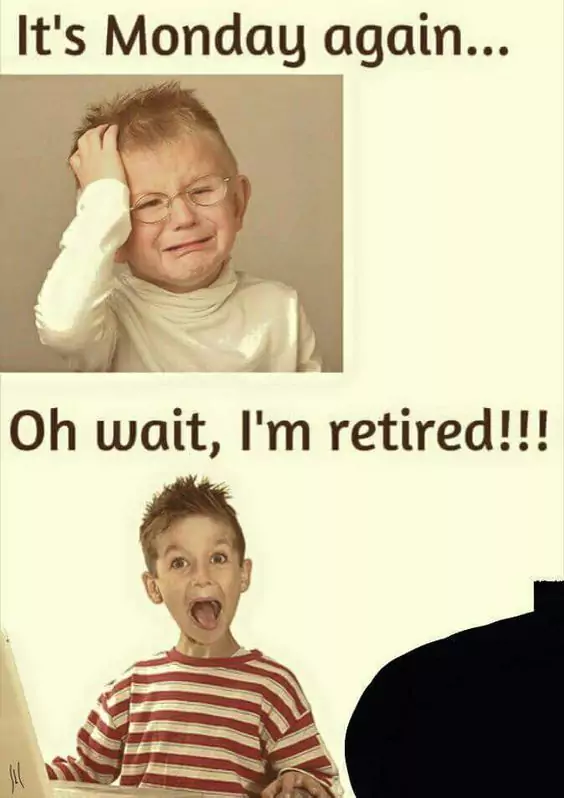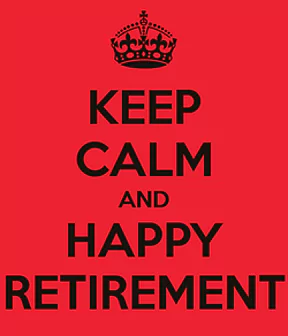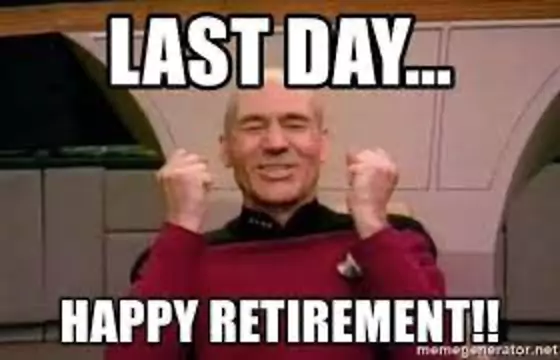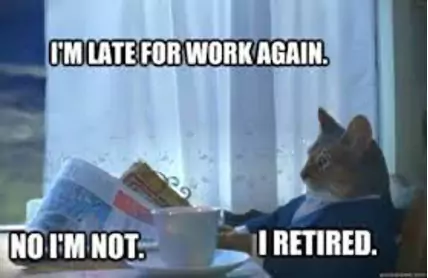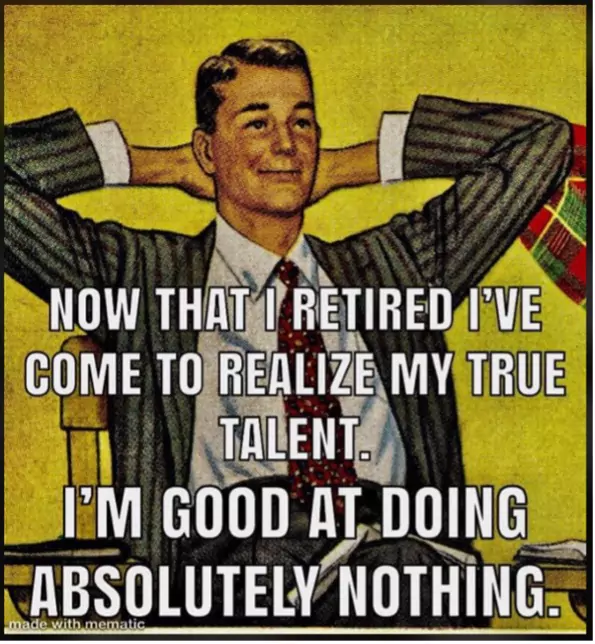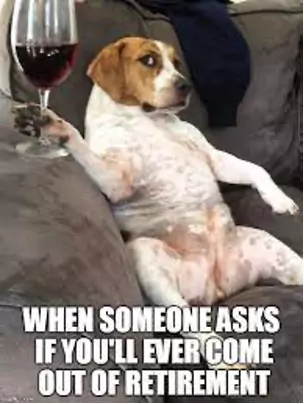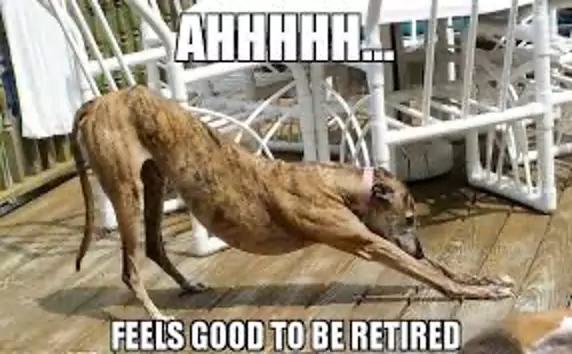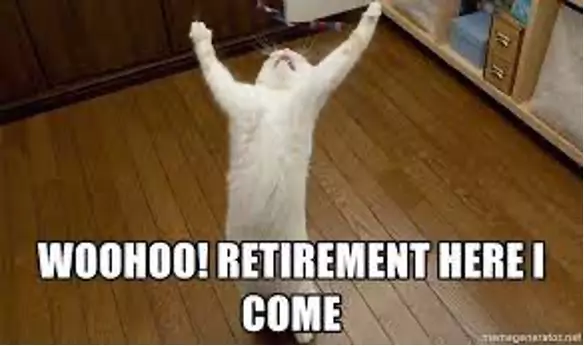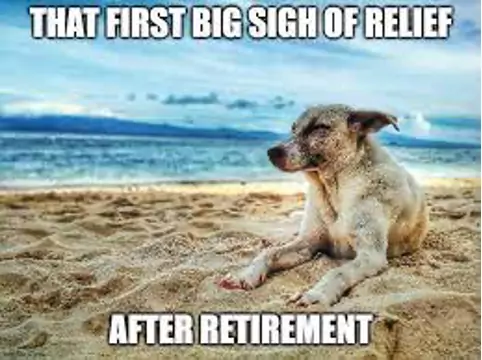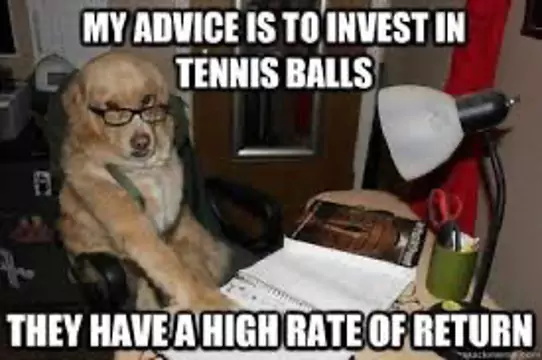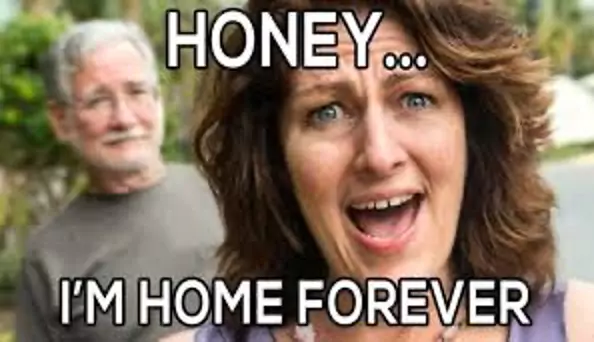 17 Funny Retirement Jokes and Puns
1. How do you know you are old enough to retire? Instead of lying about your age, you start bragging about it!
2. Why don't drummers come out of retirement? Too many repercussions.
3. I know lots of jokes about retirement, but none of them work.
4. At my recent birthday party, someone asked me when I planned to retire. I said, "Perhaps about ten or ten-thirty, but tonight I might stay up 'till eleven."
5. They should make a political organization for older people who've left the workforce. Call it the retirement party
6. What do retirees call a long lunch? Normal.
7. Wait, you're leaving? I thought we were just all excited you were getting new tires on your car!
8. Goodbye to 9 to 5. Hello, time!
9. My father quietly retired from his job as an eyeglass manufacturer yesterday. He didn't want to make a spectacle.
10. What did the pirate say when he retired? I'm eighty!
11. You're retired — goodbye tension, hello pension!
12. What did Jesse Owens say when he retired? "I had a good run"
13. At my dad's retirement party his manager stood up and said, "I'd just like to say a word about Sam", cleared his throat and then said, "plethora." My dad turned to him and said, "thank you, that means a lot".
14. The company gave me an aptitude test and I found out the work I was best suited for was retirement.
15. At the last retirement party, I got up and said, "micro". It meant very little to my retiring coworker.
16. I hear the money's no better in retirement but the hours are!
17. The office won't be the same without you. You were my favorite person to annoy!
24 Funny and Inspirational Retirement Quotes
1. "My parents didn't want to move to Florida, but they turned sixty and that's the law." – Jerry Seinfeld
2. Retirement is like a long vacation in Las Vegas. The goal is to enjoy it to the fullest, but not so fully that you run out of money. – Jonathan Clements
3. "Retirement, a time to do what you want to do, when you want to do it, where you want to do it and how you want to do it," – Catherine Pulsifer
4. "A retired husband is often a wife's full-time job." – Ella Harris
5. "Retirement is wonderful. It's doing nothing without worrying about getting caught at it." – Gene Perret
6. "Often when you think you're at the end of something, you're at the beginning of something else." – Fred Rogers
7. "Retirement: When you stop lying about your age and start lying around the house." – Unknown
8. "In retirement, every day is Boss Day, and every day is Employee Appreciation Day." – Unknown
9. "The best part about being retired is never having to request time off." – Unknown
10. "You don't stop laughing when you grow old, you grow old when you stop laughing." – George Bernard Shaw
11. "Retire from work, but not from life." – M.K. Soni
12. "If people concentrated on the really important things in life, there'd be no shortage of fishing poles." – Doug Larson
13. "The trouble with retirement is that you never get a day off." – Abe Lemons
14. "Some of the best memories are made in flip flops." – Kellie Elmore
15. "The best time to start thinking about your retirement is before the boss does." – Unknown
16. "Retirement is when you stop living at work and begin working at living." – Unknown
17. "Age is an issue of mind over matter. If you don't mind, it doesn't matter." – Mark Twain
18. "Don't simply retire from something; have something to retire to." – Harry Emerson Fosdick
19. "Retirement is wonderful if you have two essentials: much to live on and much to live for." – Unknown
20. "To me, retirement means doing what you have fun doing." – Dick Van Dyke
21. "You can't retire from being great." – Unknown
22. There's never enough time to do all the nothing you want. – Bill Watterson, Calvin and Hobbes
23. "People will forget what you said, people will forget what you did, but people will never forget how you made them feel." – Maya Angelou
24. "Happiness is being like you — retired!" – Catherine Pulsifer
Final Thoughts
Looking for more ways to show appreciation? Here are some of the best employee appreciation quotes. Take the time to say a proper farewell to your coworkers — they've earned it. These handy memes, quotes, and jokes will take the stress out of crafting your next message. After all, they do say that laughter is the best medicine.