Looking for ways to connect with your team? Try some virtual card games! Card games are incredibly fun and often easy to learn and understand. You and your team will have a blast while enjoying a few rounds of card games played via Zoom. In an increasingly virtual world, finding ways to connect with your team is more important than ever. Keep reading to learn 8 engaging online card games and how to set up your next virtual card game session successfully.
Table of Contents
Why Consider Card Games for Zoom
How Do You Play Card Games Over Zoom?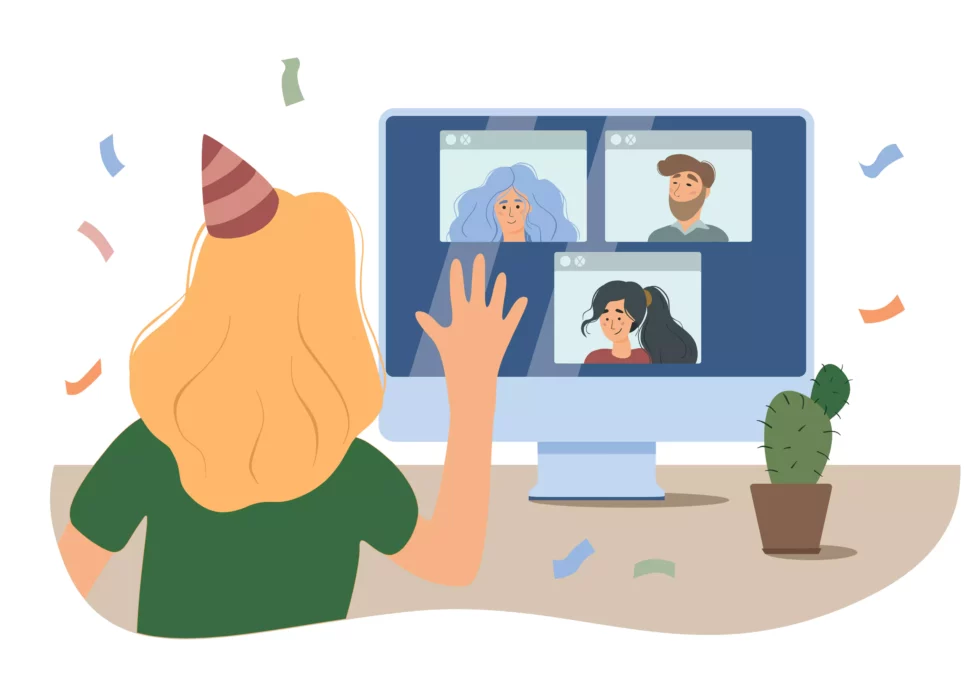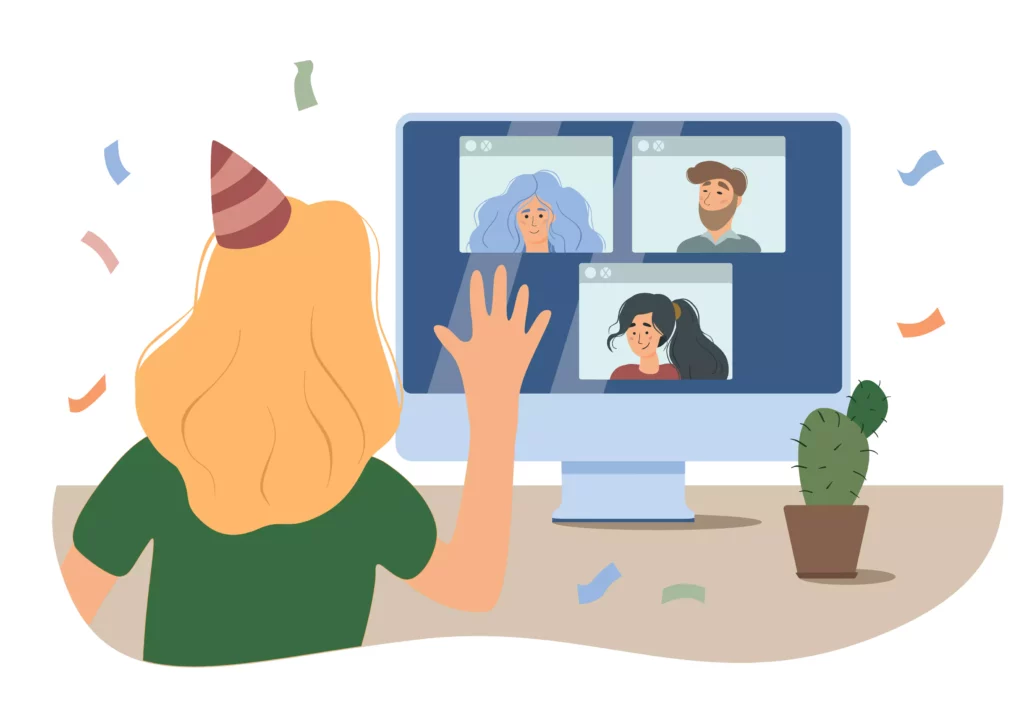 Why Consider Card Games for Zoom
Truthfully, nothing beats the intensity of a good round of card games on a table in person with your team. But in an increasingly virtual world, tools like Zoom help connect you to team members far and wide.
Card games are one of the best ways to connect with other people. They help alleviate stress, build connections, engage your team, and improve focus and attention. But beyond the business benefits, your team will simply have an amazing time playing quick and easy games that stir up competition and encourage a few much-needed laughs.
3 Benefits to Virtual Card Games
1. Team Building
The sooner companies start recognizing and taking advantage of team building benefits, the better! Team building refers to games and activities you do with your team, designed to get them to work together better. Card games, for example, give your team a chance to connect while doing fun and easy activities that they're likely familiar with already!
Other examples of team building exercises can include trivia, online game shows, and even virtual scavenger hunts and escape rooms.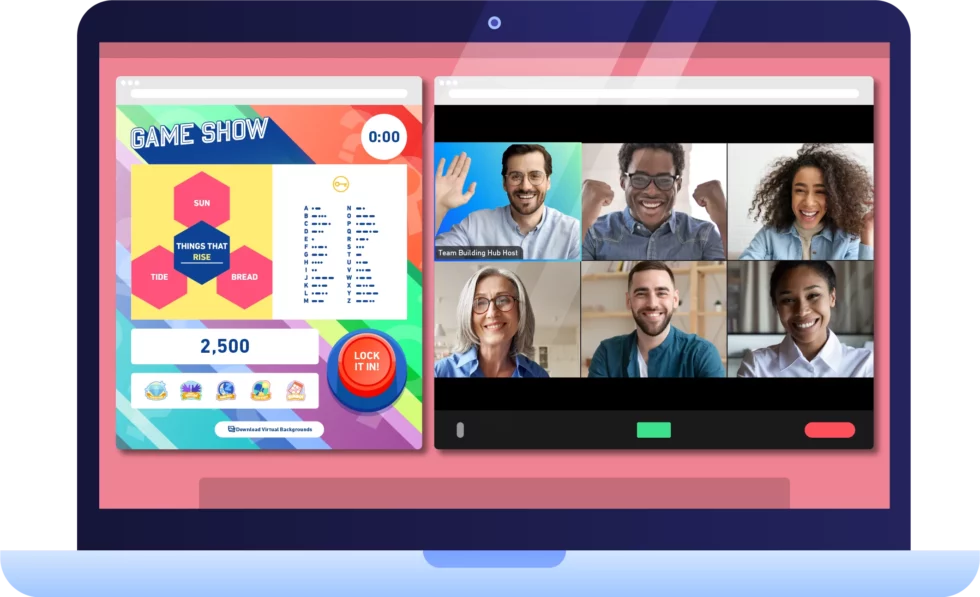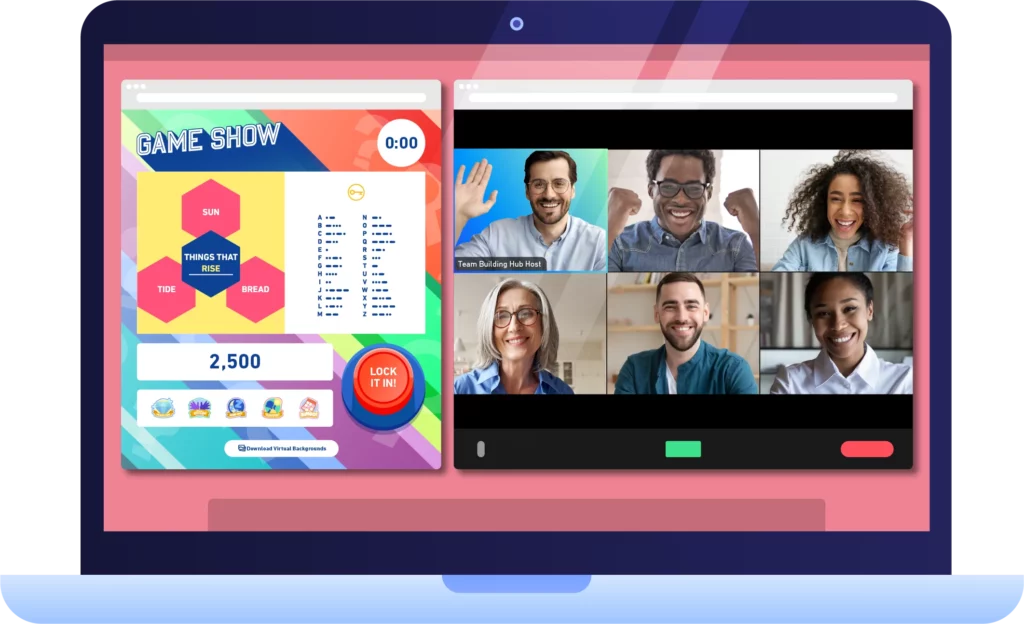 2. Improve Employee Engagement
Gallup describes employee engagement as "the involvement and enthusiasm of employees in their work and workplace." Engagement is one of the single most important factors for your company's success. Engaged employees perform better, stay longer, and are more productive and innovative.
When you play card games online with your team, you provide a non-work-focused opportunity to generate some excitement and camaraderie. It's worth it!
3. Boost Morale
Team morale is important too — it's defined as "the confidence, enthusiasm, and discipline of a person or group at a particular time." Team morale is linked to employees' comfort with asking questions, effective inter-team communication, a sense of support, and even retention. These are key behaviors, habits, and qualities for any high-performing team.
With silence and lack of communication as key indicators of low morale, card games provide the perfect opportunity to get folks talking and engaging with one another. These low-pressure activities encourage your team to connect with one another, have fun, and remember that teamwork truly does make the dream work!
8 Fun Zoom Card Games
Traditional Card Games
If you're looking for some traditional card games that use a standard deck of 52 playing cards, this site has dozens of options! Playing together with your team is easy, just select the game and share the code provided with your team. Below are a few easy ones that we recommend trying out with your team.
1. Go Fish
Playing Go Fish with your team is sure to stir up some feelings of nostalgia. The goal of Go Fish is to get the most four-of-a-kinds. Each player starts with 7 cards with the remaining cards in a deck in the middle.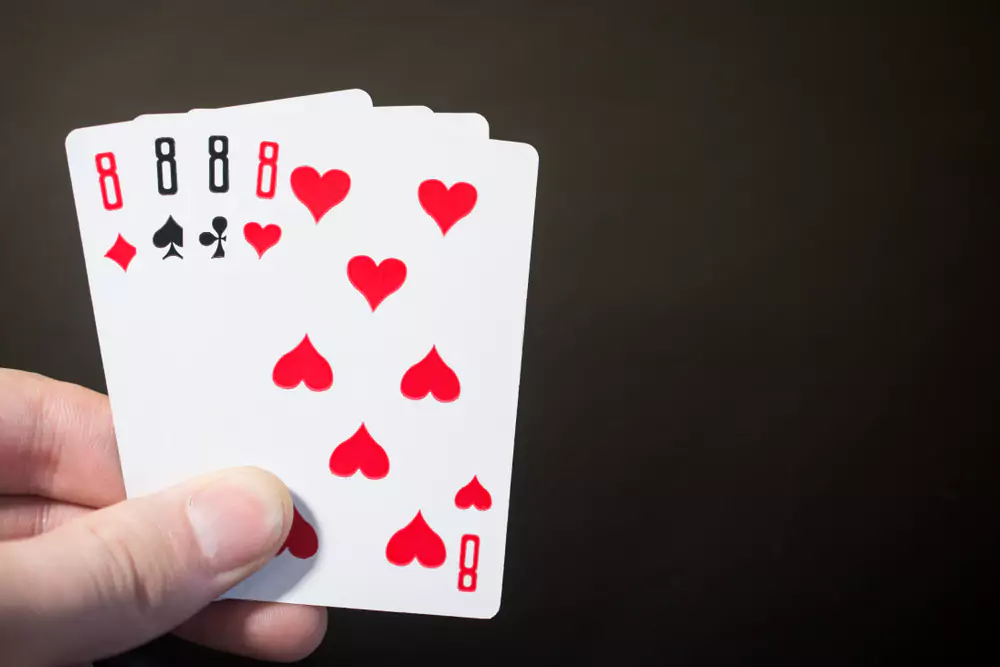 Players then take turns asking any other player if they have a certain card rank in their hands, "Sara, do you have any 9's?" You can only ask for a card that's already in your hand. If the player has the card, they hand it over. That player now gets to ask for cards from other players. When a player does not have the card someone asks for, they say "Go Fish." The asking player will then draw from the deck to replenish their hand. When there are no more cards left in the deck, the winner is the player with the most four-of-a-kinds!
2. Match Up
How's your team's memory? Surely your team will remember playing matching games as a child. Match Up, also known as Memory or Concentration, is the classic card game that tests the recall skills of players who take turns flipping cards to find matching pairs.
If a player flips two cards that aren't a match, they flip them back and score no points. The other players then have the opportunity to hunt for a pair. The person with the most matches at the end wins!
3. Crazy Eights
Stir up some friendly competition with your team with Crazy Eights, a quick and easy game! You can play this shedding-style card game with two to seven players. Players take turns playing cards that match the suit or rank of the top card on the discard pile. The goal? Be the first player to get rid of all their cards.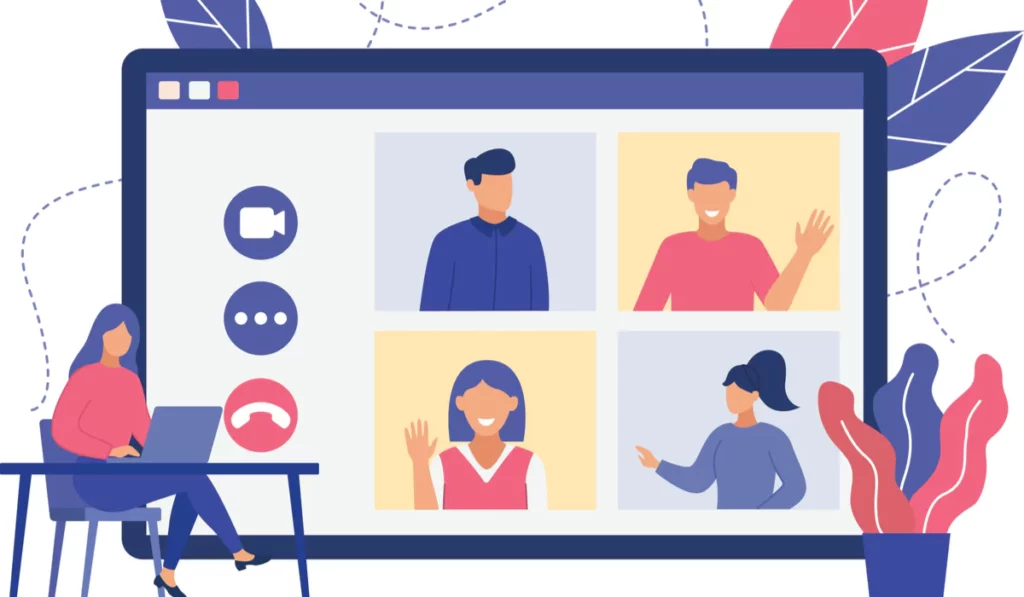 Card-Based Games
4. Bingo
Bingo is an age-old game of chance where players match the numbers called by a game host at random to the Bingo card in front of them. Most people are familiar with it, and if not, they'll catch on easily!
To play via Zoom, you can use this online Bingo card generator to create Bingo cards for your team. Quick and easy to use, you'll be up and running in minutes! The site also features a bingo caller, automated winner verification, easy methods to invite players, and the option to play on-screen or by printing the cards. You can even customize the card title, background, and content!
Bingo is a great team building game and your team is sure to have a blast with this low-pressure activity!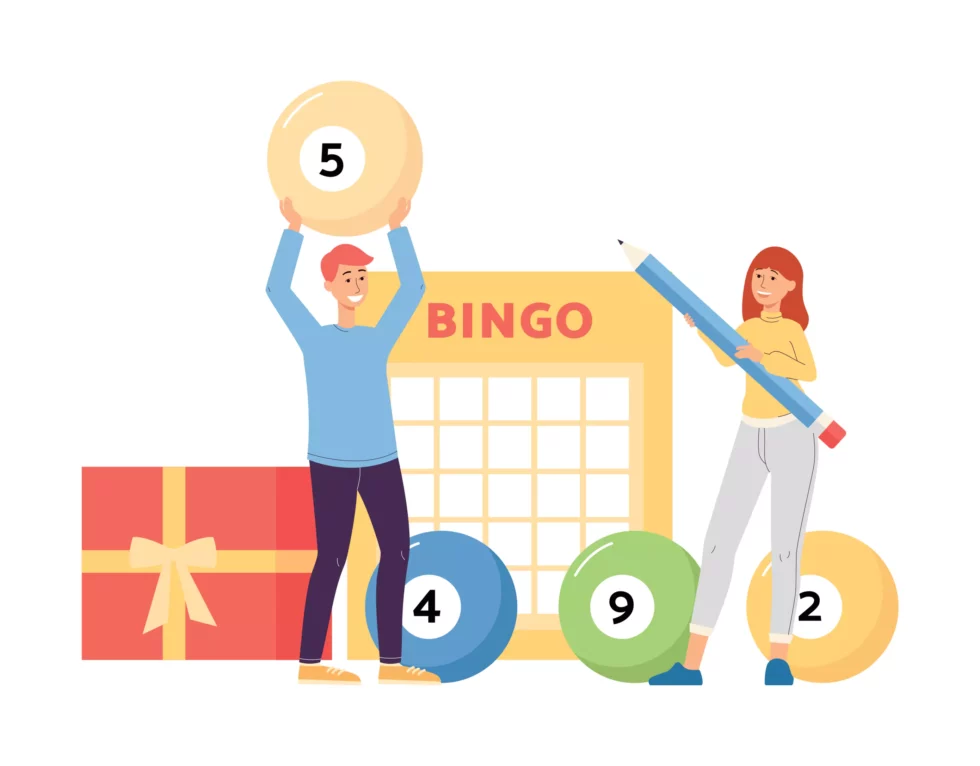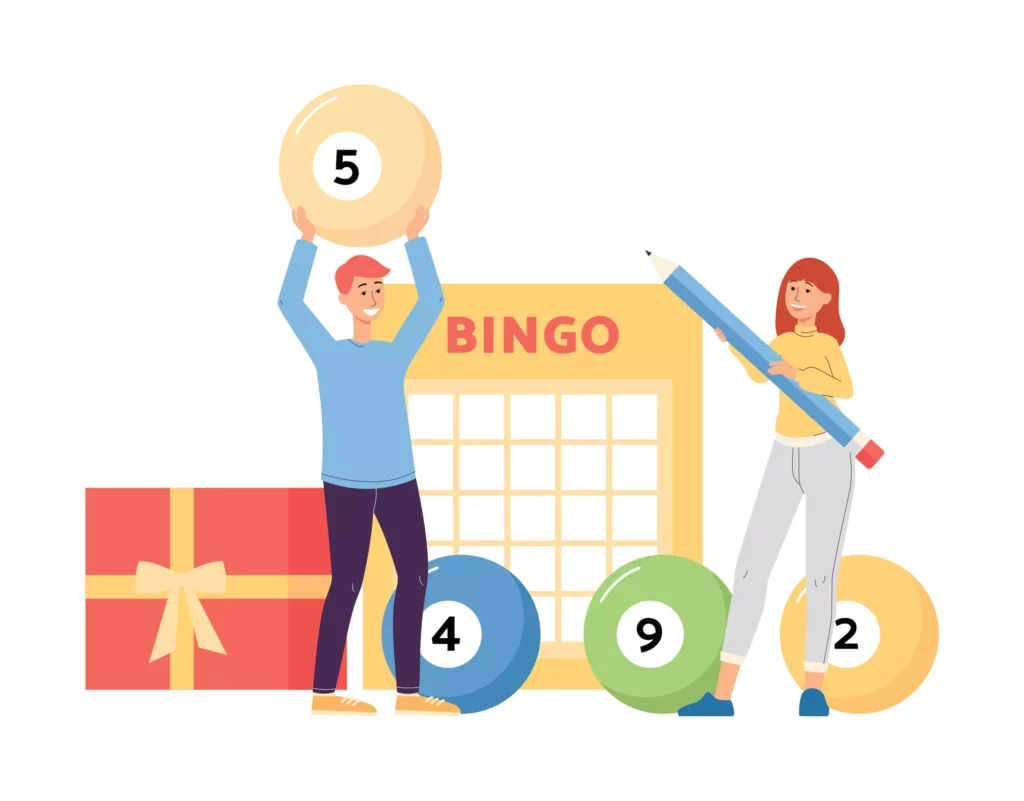 5. Scattergories
Scattergories is a guaranteed crowd-pleaser! Players compete against one another to create lists of words that all start with the same letter. To win, players aim to find words that no one else will list for that category and letter.
To play online through Zoom, you can play through a shareable link that you send to the team. One person sets up the game, selecting the categories, number of players, number of rounds, and letters in gameplay (you'll probably want to avoid Q or X). Then just add your game link to the Zoom chat and you and your team are ready to go!
6. Heads Up!
Can your team work together to communicate quickly and clearly? Heads Up! is the hilarious digital card game that asks a player to guess the word or phrase shown on their mobile device, held to their foreheads. As the guesser watches others act it out or provide hints, it's a race against the clock to guess the mystery word or phrase. The more words and phrases a player can get before time runs out, the higher the score. There are dozens of decks and themes to choose from, with something for every team dynamic — from Friends trivia to world history!
To play via Zoom, have each team member download the game from the App Store or Google Play. For players who are placing their phone to their foreheads, remember to "Hide Self View" on Zoom so they can't see the answer!
7. Codenames
Codenames is a super fun and easy clue-solving card game. Your team will be divided into red and blue teams, each with a leader who provides clues that allow their team members to pick the right cards. Only the leader knows which colors belong to their team and have to communicate via code to their team.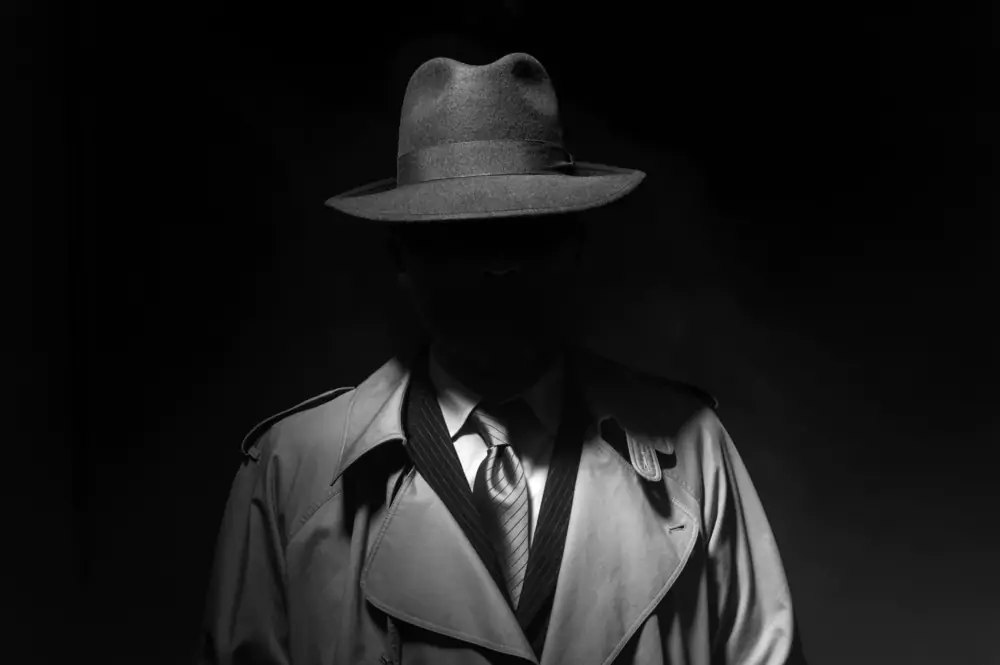 This simple, yet challenging game will encourage your team to communicate and collaborate like never before. Teams of almost any size are welcome to play – although the bigger the team the harder it can be to talk and collaborate to crack the code.
To play via Zoom, try this online version! You can create a room, customize your ideal game settings, and then share the room URL via Zoom chat.
8. Pictionary
Any Picassos on your team? Pictionary is a paper-based game that demands quick sketches and hilarious guesses! But you definitely don't need to be an artist to have fun. With pen and paper, a player (known as the artist or drawer) will try to draw an image while other members of the team guess what's being drawn. The physical game provides a list of words and cards to draw, but you can always get creative and design your own company-themed version of this game!
For example, artists can be tasked to draw concepts or people like:
• The CEO
• Business cards
• A laptop
• A virtual meeting
• Zoom
• And more!
You can use the Zoom whiteboard feature to allow everyone to see what's being drawn, or have players set up their cameras with paper in view for all to see!
How Do You Play Card Games Over Zoom?
The good news is that Zoom has all sorts of handy features and functionality that help you and your team connect to play games! When setting up virtual games, be sure to refer beforehand to this complete guide to Zoom. You'll understand all the features necessary to ensure your games run smoothly with your team.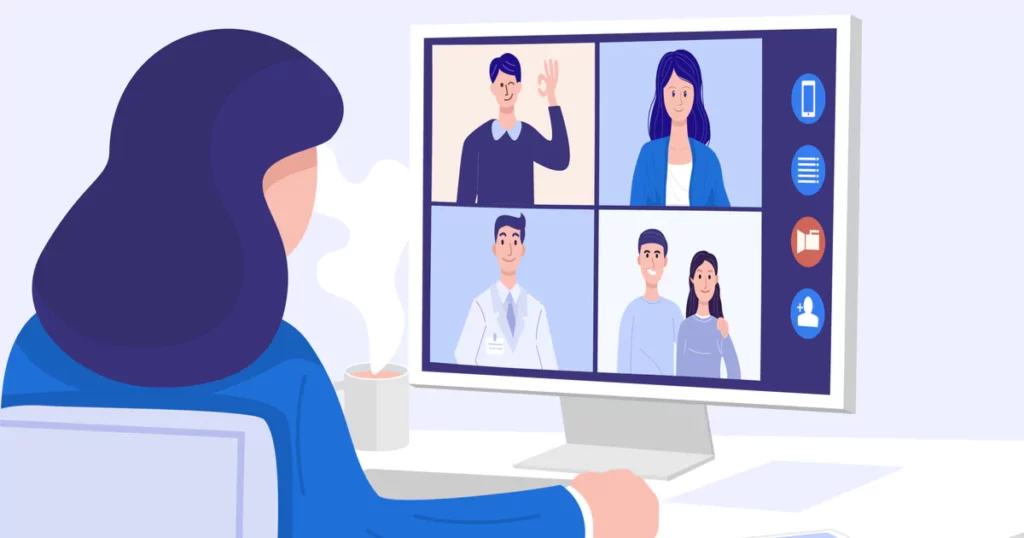 Before diving into a gaming session, pay special attention to the following Zoom features — they'll help ensure you facilitate a session that your team is sure to remember!
Chatting
Breakout Rooms
Raise Hand and Emoji reactions
White Board
If possible, give your team a heads up about the games you intend to play so they can get familiar with them ahead of time!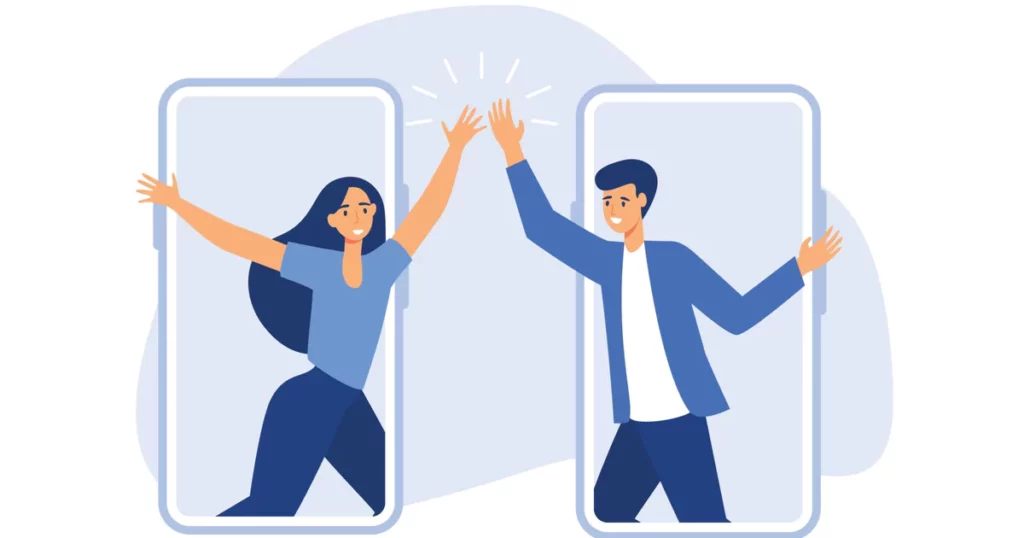 Conclusion
Every company must grapple with the need to continuously team build and engage employees. At your next team event, throw some fun card games in the mix to get folks comfortable and willing to speak up. With U.S. companies losing around a trillion dollars a year due to high turnover, incorporating low-cost activities like virtual card games every so often can help to encourage the kinds of conversation that ultimately lower turnover and keep your folks engaged and connected. So, what are you waiting for? Go fish!
---
Get Your Free Game
The 3-Minute Non-Cringey Ice Breaker for Your Next Meeting
A ready-set-go game to run at your next fully remote or hybrid meeting without the hassle or added pressure of developing a team-building exercise yourself. Get it here →
---