Looking to plan your next virtual event? You're in the right place! With the recent rise in remote work and virtual gathering, virtual event platforms of all shapes, sizes, and features have emerged and evolved to support gatherings of nearly any kind or size — from a meeting between two people to tens of thousands of participants and attendees. In this article, we explore four common types of virtual events and which virtual event platforms to check out based on your needs. If you're ready to take your virtual event to the next level, keep reading!
Table of Contents
What is a Virtual Event Platform?
Best Virtual Event Platforms & Software
For Team Building and Internal Meetings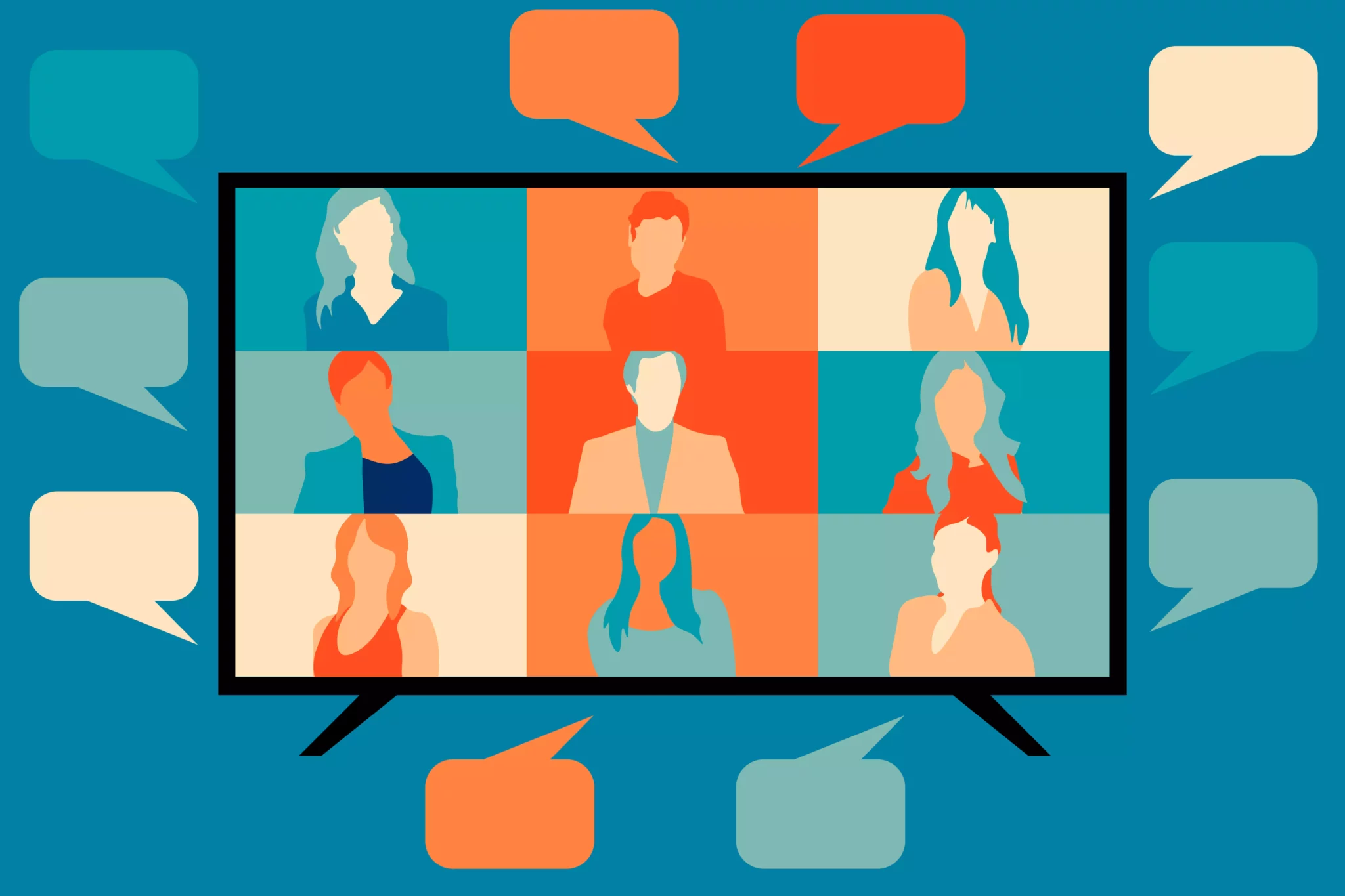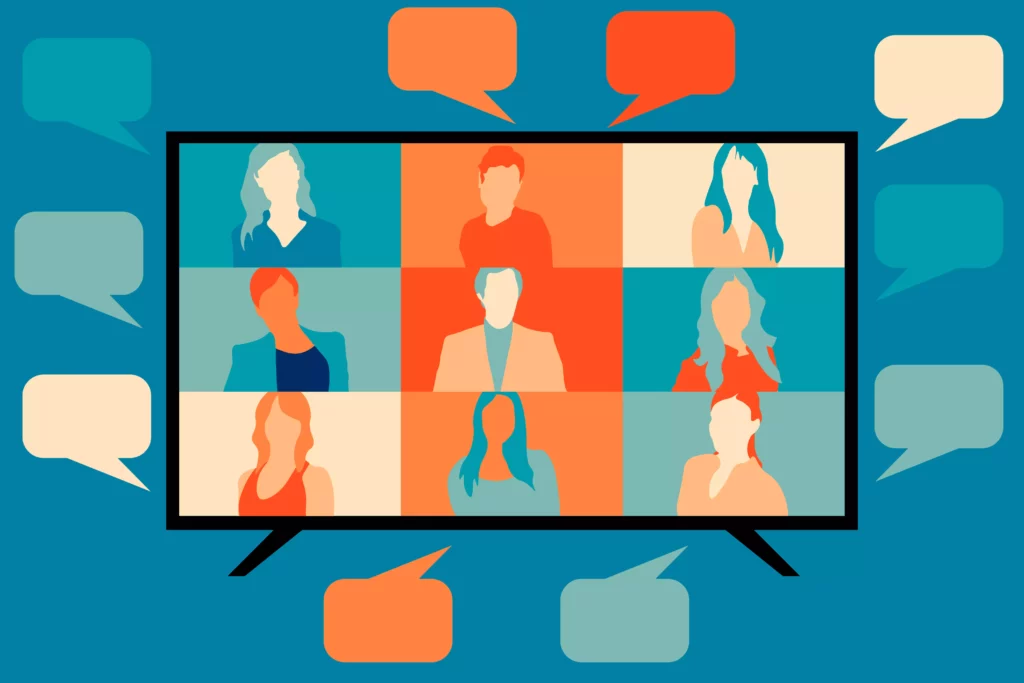 What is a Virtual Event?
From virtual team meetings to virtual escape rooms and museum tours, a virtual event refers to any digitally-based event where people meet to communicate, learn, laugh, and engage with one another or a topic.
The main advantage? Virtual events enable a wider audience base to join and participate, which is often more cost-effective, and time-efficient for most. Virtual events by nature offer additional benefits including
• The ability to be easily recorded
• The option to repurpose recorded content for other channels and media
• Convenient and joinable from nearly anywhere in the world with decent internet connection
• Reduced barriers to networking
• Easier attendee feedback collection processes
• Key metrics and analytics about attendee behavior
And while these online events can be fun and engaging for all involved, the platform you choose to host your events matters — virtual event software is not all created equally!
Keep reading to learn more about the best virtual event platforms for your virtual event type.
What is a Virtual Event Platform?
By now, chances are you've heard of or even used a virtual event platform like Zoom, Microsoft Teams, Google Meet, WebEx, Cisco, or any of the hundreds of other available software.
But let's back up and define "virtual event platform." A virtual event platform is any tool that allows you to host an event online that anyone with an internet connection or phone can join and participate in.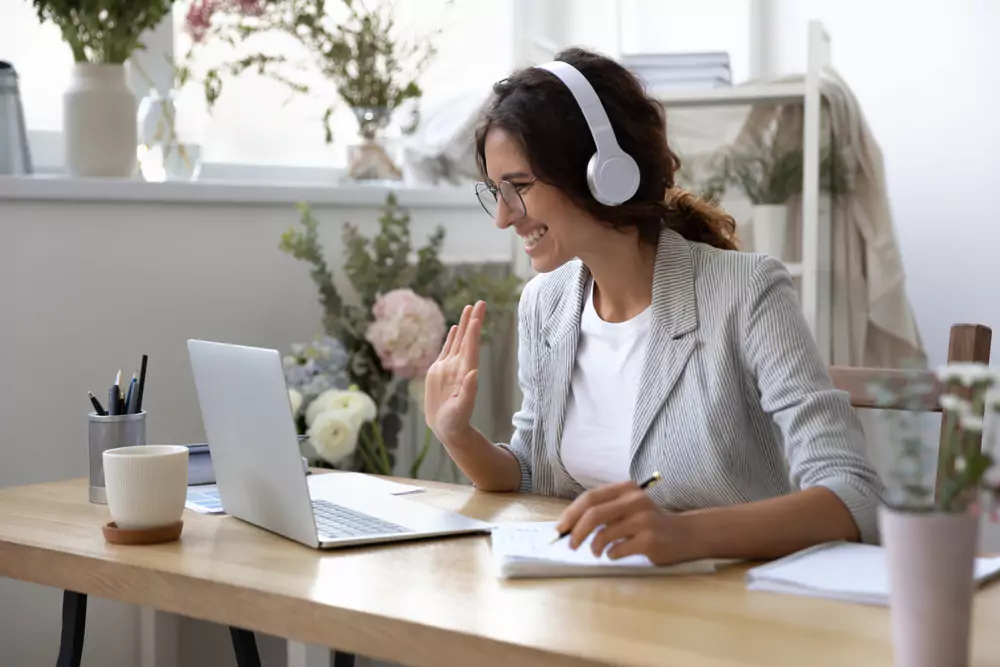 Through leveraging technology, the best virtual event platforms and software provide easy-to-use audio and/or visual environment for people to connect and engage with one another. These platforms often include features and engagement tools like
• Breakout rooms
• Chat functions
• Annotation tools
• Emoji reactions and GIFs
• Polling and quizzing
• Q&A sessions
• Gamification
When hunting for the ideal platform for your next virtual event, be aware that while you won't be able to totally recreate the magic of face-to-face, in-person connection, you can get pretty close.
4 Major Types of Virtual Events
Virtual events come in all shapes and sizes — from a one-on-one meeting between a manager and a direct report to 50,000-person webinars. And, depending on the kind of event you're hosting, you'll want to pay special attention to the platform you use to ensure you can accommodate the event size you anticipate.
Before we dive into the best platforms for your virtual event, let's quickly go over four of the major types of virtual events. Fully understanding the goal of your event will help determine the platform you choose.
1. Team Building
As changing economic and future-of-work conditions continue to evolve, more and more companies are leaning into the benefits of team building events to boost morale, lower turnover, increase employee engagement, raise productivity levels, encourage communication and collaboration, and boost innovation.
Team building, or any activity that you do with your team to improve their performance, can be done virtually! From games to parties to team activities, virtual event platforms can enable your team to bond and function more efficiently.
Here are a couple common examples of virtual team building events:
Parties
Virtual parties can be incredibly rewarding and a source of great connection and enjoyment for teams. You can plan virtual events to:
• Acknowledge and celebrate an employee's retirement or going away
• Celebrate the holiday season
• Connect for a fun, themed happy hour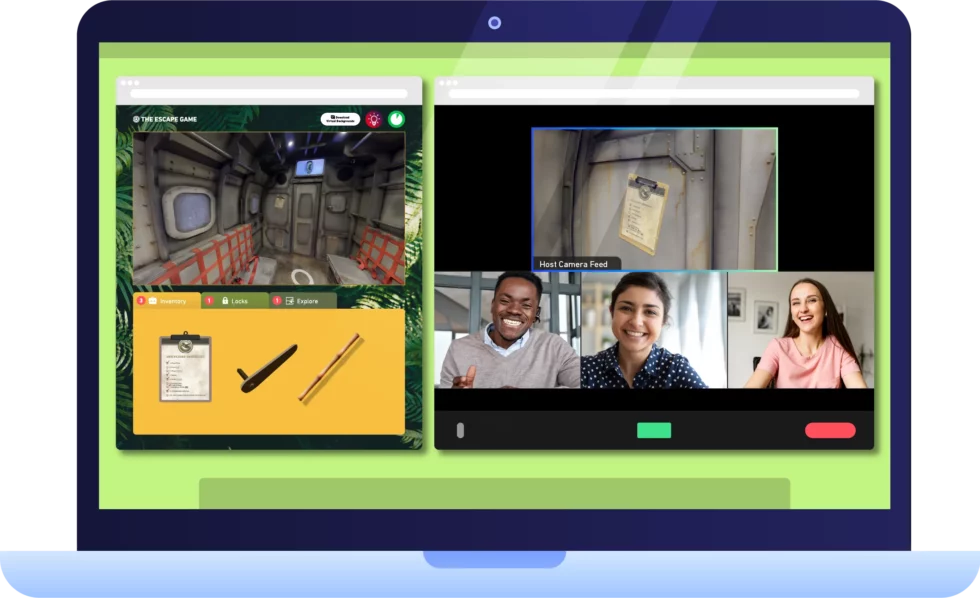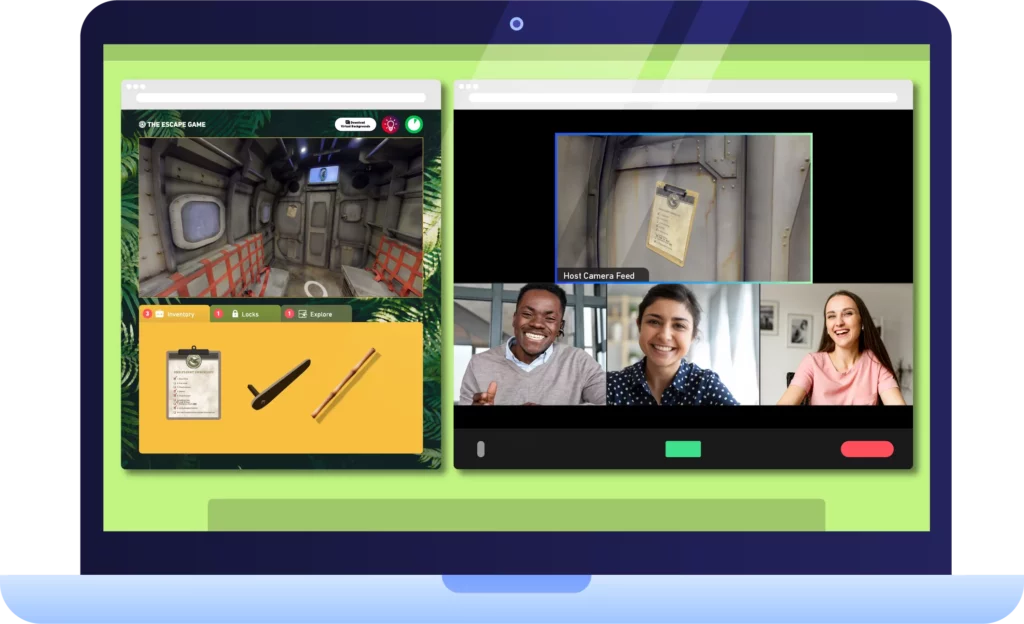 Virtual Escape Rooms
While you might be familiar with in-person escape rooms, they can be done virtually too! Virtual event platforms enable you to enjoy this problem-solving activity with team members regardless of where they are located. With themes ranging from treasure hunts to prison breaks, every team can find the right fit!
2. Internal Meetings
While nearly every virtual event can be considered a "meeting" of sorts, for the purposes of this article, a virtual meeting refers to more internally-focused, day-to-day virtual events between two or more people to connect and collaborate with a distributed workforce. Meetings typically allow any participant to share their screen, turn on and off camera and audio, and view other attendees. By nature, they are considered more interactive sessions.
Internal meetings may include event types like Ask Me Anything sessions with leaders and managers, training or onboarding meetings, or any regular meetings between a few or several team members.
3. Webinars
Combine the words "web" and "seminar" and you get "webinar," an online seminar that allows attendees across the world to see and hear the presentation, often with the option to ask questions and answer polls.
It's important to note that most virtual event platforms distinguish between webinars and meetings for available features and functionality. While webinars are intended to allow only the host and designated speakers and panelists to screen share, toggle on and off video/audio, meetings often grant that ability to anyone in attendance.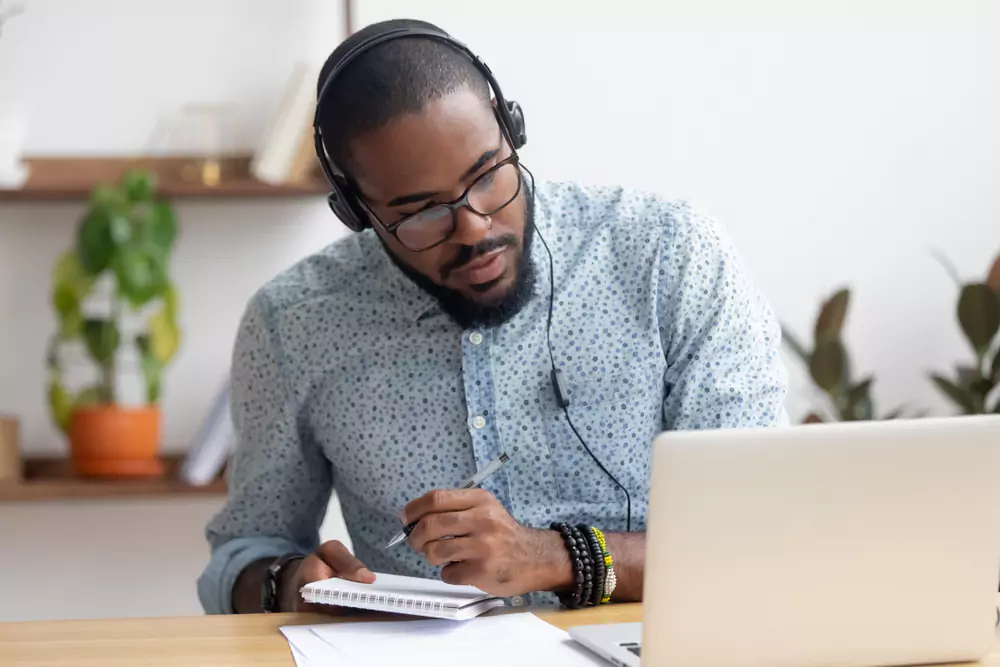 In other words, webinars are more akin to virtual lectures and are ideal for large audiences or public events. Webinar attendees often do not interact a lot with one another, although certain platforms may provide features and options to enable that.
Webinars typically have 50+ participants but can involve tens of thousands.
4. Conferences
There's actually many commonalities between in person conferences and virtual conferences. Virtual conferences are a digital gathering of individuals at a particular time to discuss or engage in the exploration of a common interest like industry, profession, education, or fandom.
Virtual conferences typically have 100+ attendees and feature multiple live speakers who discuss different topics under one overarching theme and (usually) encourage networking between attendees. You'll often find question and answer (Q&A) sessions, breakout sessions, and panels with several speakers commenting and fielding questions from the audience about a topic.
Unlike in-person conferences, there's no travel expense and it typically offers little to no disruption to the workday.
While conferences usually have 100+ attendees, they can involve tens of thousands.
Best Virtual Event Platforms & Software
Now that we've covered some of the major types of virtual events, let's dive into platform recommendations to make your next event one for the books!
Below, we cover the key features, pricing, and list the best platforms for each event type. But in general, you'll want any virtual event platform you choose to have the following qualities:
• Easy to use
• Scalable
• Great user experience and design
• Options for interactivity and audience engagement
• Metric tracking and audience analytics
For Team Building and Internal Meetings
Team building events and internal meetings can often require heavy audience interaction. Primarily, your virtual event platform and software for these events should offer a number of ways to engage and connect with your audience.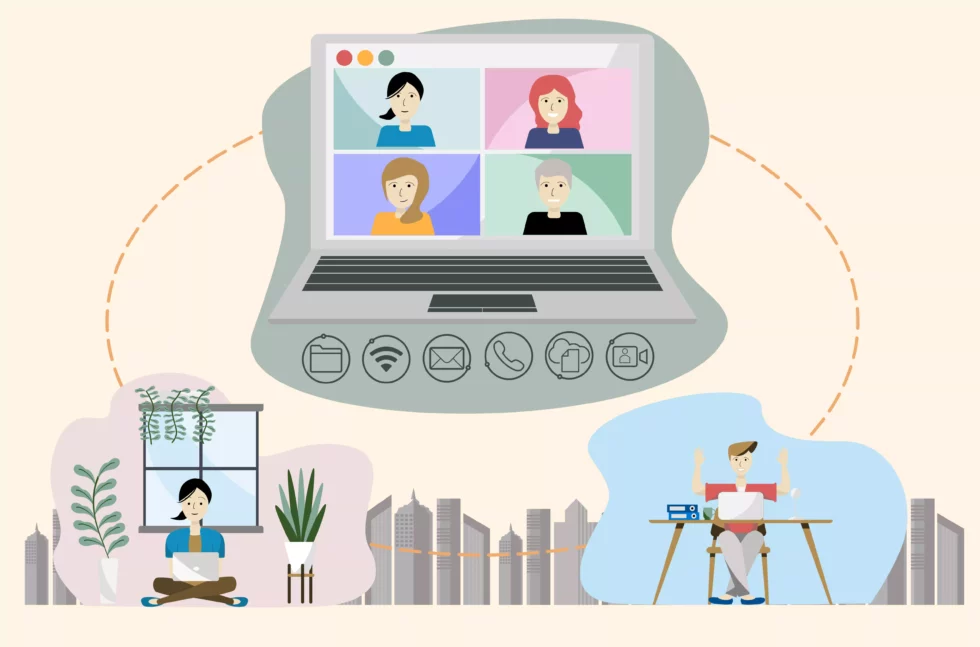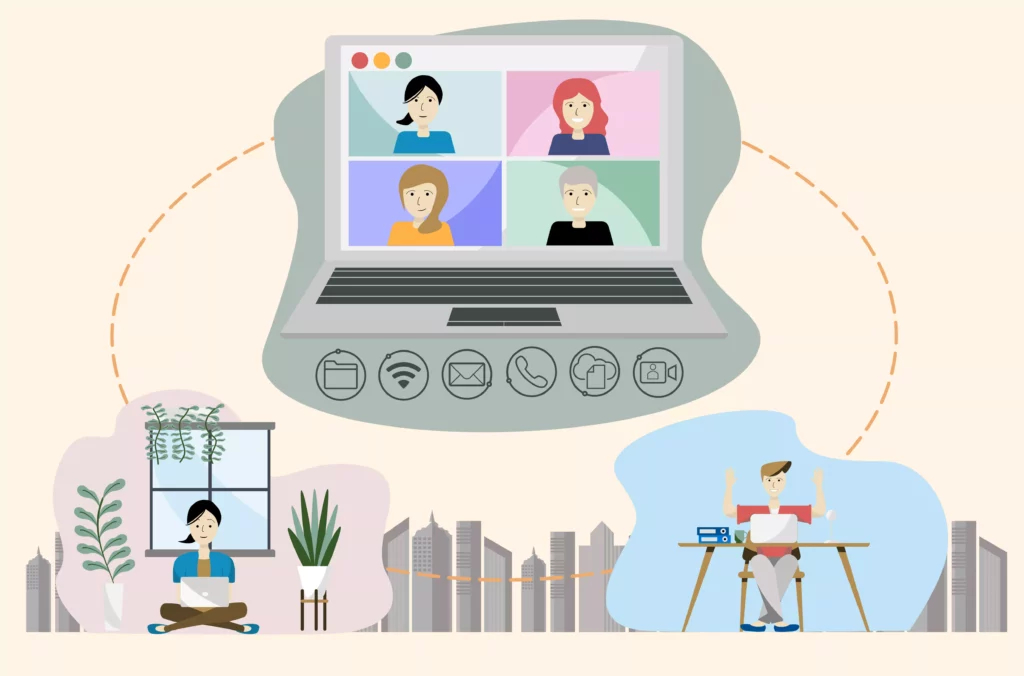 Best Platforms and Pricing
Zoom
With its meteoric rise in popularity over the last few years, Zoom is a well-known great option for companies and teams looking to host small, but interactive meetings where everyone can be on camera and speak up at any time.
The number one benefit of Zoom for team building or internal meetings is the ease of use:
Simple and straightforward, Zoom is highly usable which enables quick adoption.
The mobile app is user-friendly and creates additional ways for your meeting participants to join and participate.
Like most platforms, Zoom offers HD audio and video meetings and can provide meeting recordings and searchable transcripts.
Zoom offers a full suite of features that enable interaction: Whiteboards, annotations, chat, breakout rooms, and more.
Looking for more guidance with Zoom? This comprehensive guide explores all the Zoom features you'll need for your next company meeting.
Price
Plans range from free to $250/year/user for businesses; for enterprise-wide pricing, contact Sales
Microsoft Teams
The tool of choice for more than 270 million people, Microsoft Teams is a top contender as your virtual event platform of choice for team building and internal communication.
The number one benefit of Microsoft Teams is its ability to enable powerful cross-team collaboration and connection:
Teams was designed to work in tandem with the Microsoft business ecosystem. Given this, users can collaborate nearly seamlessly on any tool in the suite.
Take notes or meeting minutes easily with the inclusion of Microsoft OneNote.
Teams brings chat, calls, meetings, all the Office 365 apps, and even some third-party tools in one location for users to collaborate.
Price
Plans range from free to $12.50/user/month
For Conferences
With live events like conferences that feature a slate of speakers, here are a couple of virtual event platforms to consider.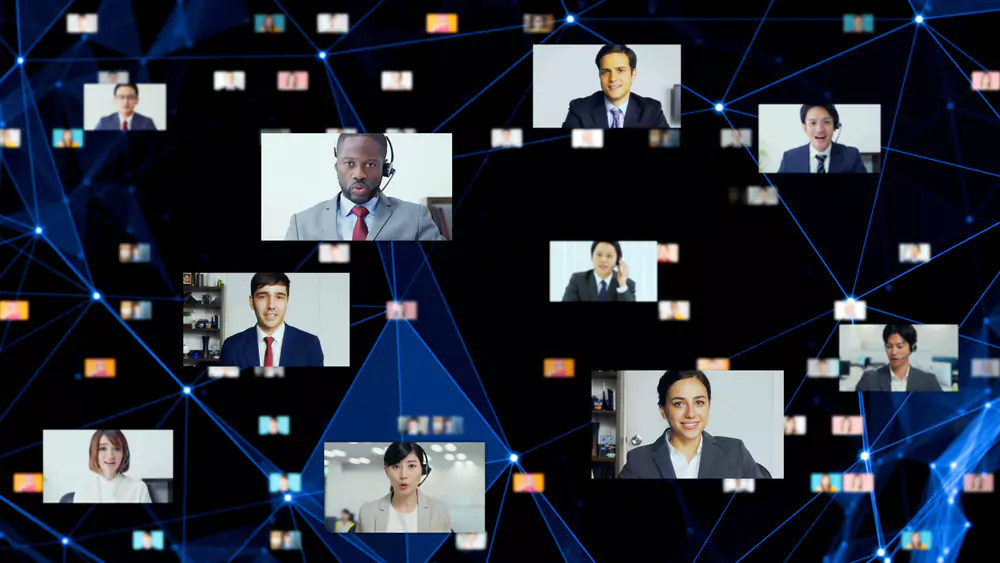 Best Platforms and Pricing
Whova
To make planning your next virtual conference a breeze, consider checking out Whova. With reliable, cost-effective, and easy-to-use software, you'll create authentic audience participation and engagement with this virtual event platform. It is one of the best-rated event apps and has been used for more than 9,000 events in more than 100 countries.
Here are some of the best key features and tools you get with Whova:
Event Management
Whova is an all-in-one event management software that allows you to simplify and streamline your event organization, from planning to registration to networking to follow-ups and everything in between.
You can support all major streaming platforms and manage sessions and videos in one dashboard. Whova also offers the flexibility to choose between live-streamed or pre-recorded videos for sessions.
You attendees also won't accidentally miss your Whova virtual event — you can choose to send any number of updates and reminders via multiple channels.
Attendee Management
You can control which attendees can attend certain events with attendee tiering and content control options. And you can offer exclusive sessions!
If you're worried about rogue comments, Whova lets you moderate any attendee questions, photos, and messages to ensure everything is above board.
Audience Engagement
Whova features a leaderboard that can show everyone which attendees are most active to encourage additional audience participation.
But the fun doesn't stop there, Whova also includes gamification options like a Passport Content and photo and caption contests.
Like most event platforms, Whova offers live Q&A, polls, and chat and you're able to interact with the audience before, during, and after a session.
Price
Eventzilla
Eventzilla is on a mission to make event marketing and registration seamless for organizers of all skill levels. Founded in 2009, Eventzilla has powered more than 200,000 event websites around the world with more than seven million event registrations processed. This virtual event platform features a host of tools to optimize your event planning and management experience. If you're looking for a powerful one-stop-shop solution for your next conference, Eventzilla is the tool for the task.
Here are some of the best key features and tools you get with Eventzilla:
Seamless Registration
Your attendees can register without hassle, no accounts necessary. It features multiple registration flow options based on attendee type.
There are self-service options for attendees to register, modify, and refund their tickets with no hassle for organizers.
Branding and Engagement
With Eventzilla your brand will be at the forefront as you use the easy drag-and-drop tools to design your registration pages and email templates.
To engage your crowd, Eventzilla has live chat and chat moderation, breakout rooms, screen sharing and more.
Price
Pricing depends on if attendees pay to come to your event
Plans range from $1.50 per registration to $1.50 per + 2.9% per registration
For Webinars
Below are some platform options to organize and plan your next webinar!
Best Platforms and Pricing
Livestorm
More than 5,000 organizations use Livestorm to manage webinars. From start to finish, Livestorm can help you pack in engaging moments and design on-demand, live, or pre-recorded events at scale, all from your browser.
Here are some of the best key features and tools you get with Livestorm:
Audience Engagement
You can create simple, easy-to-customize registration pages optimized for conversion in minutes.
Keep in touch with attendees before and after your webinar with customized reminders and follow-up emails using plain text or custom HTML.
Customize your registration and participation forms with custom fields that allow you to collect the data you need.
Like most platforms, Livestorm has fully customizable polls with real-time results. You can also host Q&As with your audience.
Design a stunning webinar with custom designs for your webinar virtual meeting room.
Powerful Analytics and Metrics
You'll find all your data and the host of powerful reporting features built right into the dashboard.
You can record and export contacts to most customer resource management tools like Salesforce and HubSpot.
Price
Four different pricing plans are offered: Free and Pro ($88/month);for Business or Enterprise pricing, contact Sales
BigMarker
This powerful virtual event platform is designed to help marketers produce, publish, and generate engaging events that generate actionable data and insights. Companies of all shapes and sizes use BigMarker to host highly-customized live events for their prospects, customers, employees, and other key stakeholders. BigMarker is the webinar platform designed to drive growth for your organization.
Here are some of the best key features and tools you get with Livestorm:
Flexibility
You can host live, online webinars with up to 50,000 attendees. You also have the option to host on-demand, recurring, evergreen webinars or even a webinar series.
Users can join through a web browser, making it easy for attendees to join with no downloads necessary. Plus, you're able to use your company's brand in the browser.
More than 15 templates and branding options are at your fingertips to customize webinar landing page templates and more.
This virtual event platform also integrates with your customer resource management tool.
Audience Engagement
BigMarker focuses on ensuring you can engage your audience and generate actionable data. Host a Q&A, poll your audience, or even invite attendees on-screen to discuss or ask questions face-to-face.
You'll benefit from modern features including HD live video and screen sharing with quality audio with the ability to stream your event to Facebook or YouTube live.
BigMarker also offers robust analytics and attendee tracking to ensure you fully understand your audience engagement levels
Price
Plans range from $99/month to $499/month
Contact Sales for Enterprise or White Label pricing
Demio
If you're looking for high levels of customizability and branding, Demio is the way to go. Demio provides a world-class experience that's stable and reliable for both host and user. Built with marketers in mind, Demio boasts a range of tools and features designed to seamlessly integrate with any marketer's work. Demio can host up to 1,000 attendees.
Here are some of the best key features and tools you get with Demio:
Highly Customizable
Hosting happens entirely within your web browser, no downloads required. One of Demio's newest features is the ability to host your webinar on a custom domain.
Demio is one of the most visually pleasing of the platforms and offers an intuitive user experience for both host and attendee.
Branding options for companies and organizations are vast. You can apply your brand and logo across all of your event material.
Engagement
Engage your audience with interactive polls with the option to share poll stats with attendees.
Easily manage Q&As with your attendees using dedicated features for organizing and answering questions live.
Your audience will enjoy the HD video, audio, and screen-sharing content.
You can share handouts, gifts, and bonuses for your audience to enjoy and download.
Price
Three pricing plans are available: Starter ($34/month), Growth ($69/month), and Premium ($250/month)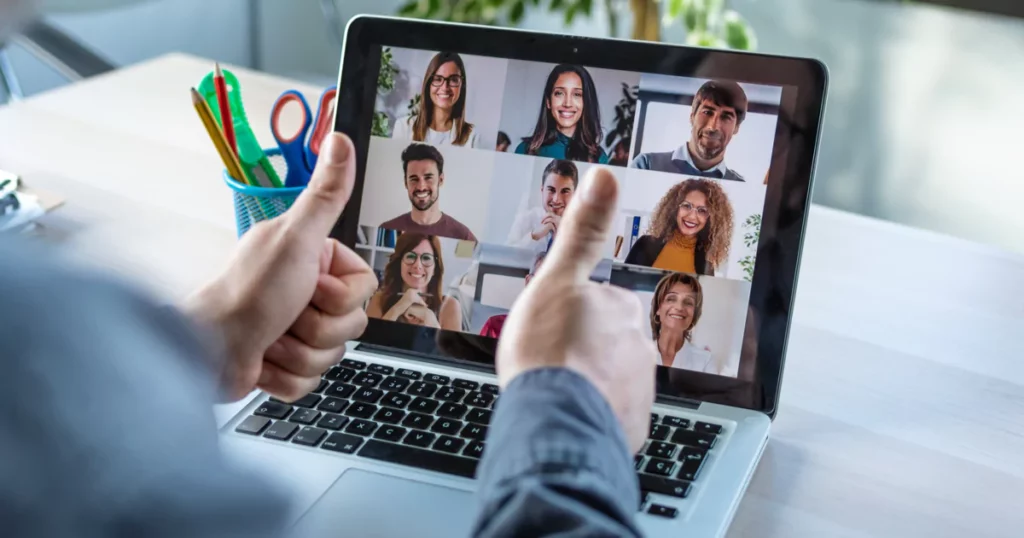 Conclusion
Planning your next virtual event can be lots of fun when you know you've got the best tools and platform in place to get the job done. Your attendees will thank you for taking the time to select the best virtual event software to provide a dynamic and engaging experience. As the host, you'll be glad that you've chosen a platform that's easy to use and able to manage all your event needs.