The term "hiring event" is associated with traditional ways to connect recruiters with job seekers. One may immediately think of a large space with rows and rows of tables and lines of individuals waiting to hand their resumes to the person staffing the table.
The advent of COVID-19 has led to the popularity of virtual hiring events instead of in-person hiring events. A study showed that 81% of recruiting experts agree that virtual recruiting is here for at least the immediate future while 70% say it is here permanently.
Given those statistics, it's a good time for you to familiarize yourself with what it takes to host a virtual hiring event. Even if you have held hiring events in the past, virtual events are quite different.
Below is a virtual hiring event guide to help you get started with the basics. We'll also point out the benefits and challenges of virtual hiring events and share tips on how to make yours a success!
Table Of Contents
What Is A Virtual Hiring Event?
How Does A Virtual Hiring Event Work?
What Are The Benefits Of Virtual Hiring?
What Are The Challenges of Virtual Hiring?
8 Steps For How To Host A Virtual Event
6 Tips To Host A Great Virtual Hiring Event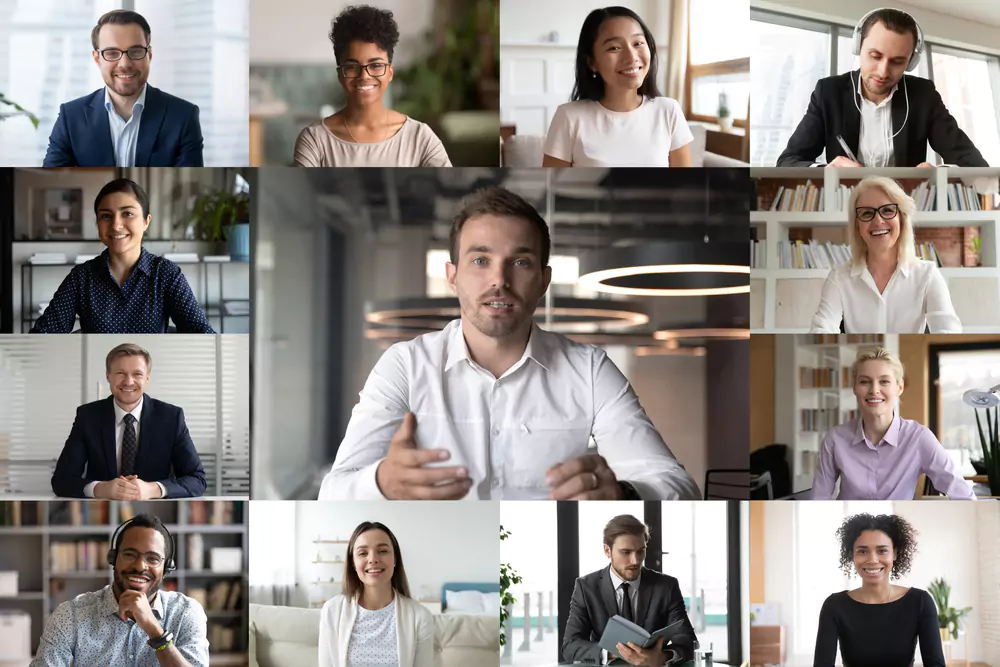 What Is A Virtual Hiring Event?
A virtual hiring event is an event where hiring managers and recruiters can connect online with job seekers over a virtual hiring event platform. These events allow employers to reach out to potential job candidates and market their company to a broad pool of talent.
In turn, virtual hiring event attendees can learn about companies, explore career opportunities, submit their resumes in real-time, and interview on the spot with recruiters.
Type of Virtual Hiring Events
Virtual Job Fairs And Career Expos
At a virtual job fair, multiple companies participate in the same virtual space managed by a third party. Employers host their own virtual "booth" at which their recruiters engage with job seekers.
Typically these events are targeted at graduates who circulate and meet with several prospective employers. Find out more about career fairs for students.
Virtual Information Sessions
You may not have active job openings but these sessions are a great first step in marketing your company in a simple virtual format. Such events may include a webinar where recruiters discuss the company and answer some general questions. You can also make downloadable information accessible to attendees.
The main goal of such sessions is to attract talent who want to go on to the next step of learning even more about your company and available positions. At an informational session be sure to build a list of attendees and contact information so you can invite them to future events.
These events may attract hundreds or more job seekers from around the world. That is because many job seekers want to learn more about your organization in a low-stakes environment without worrying about first impressions.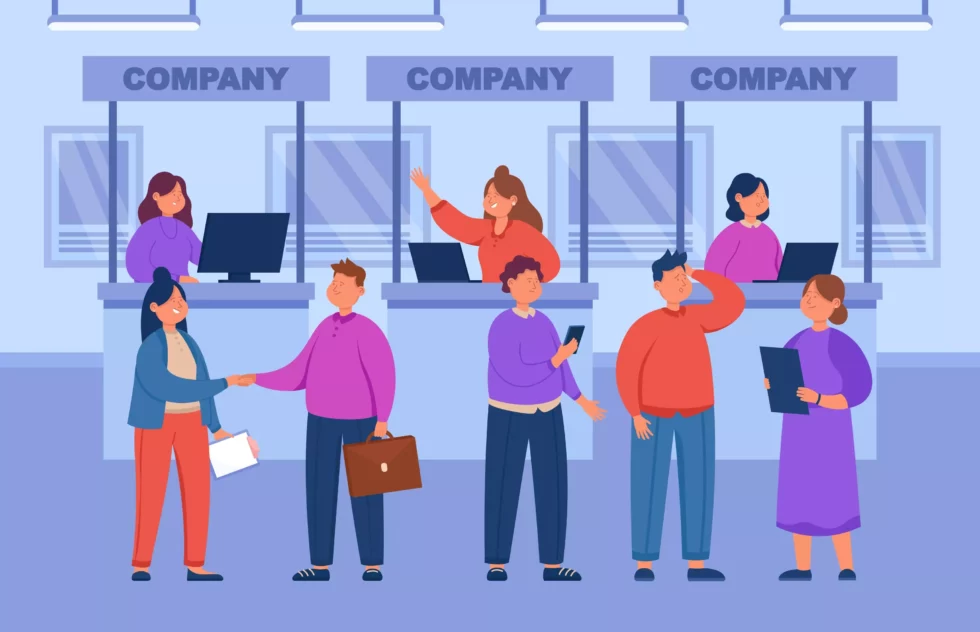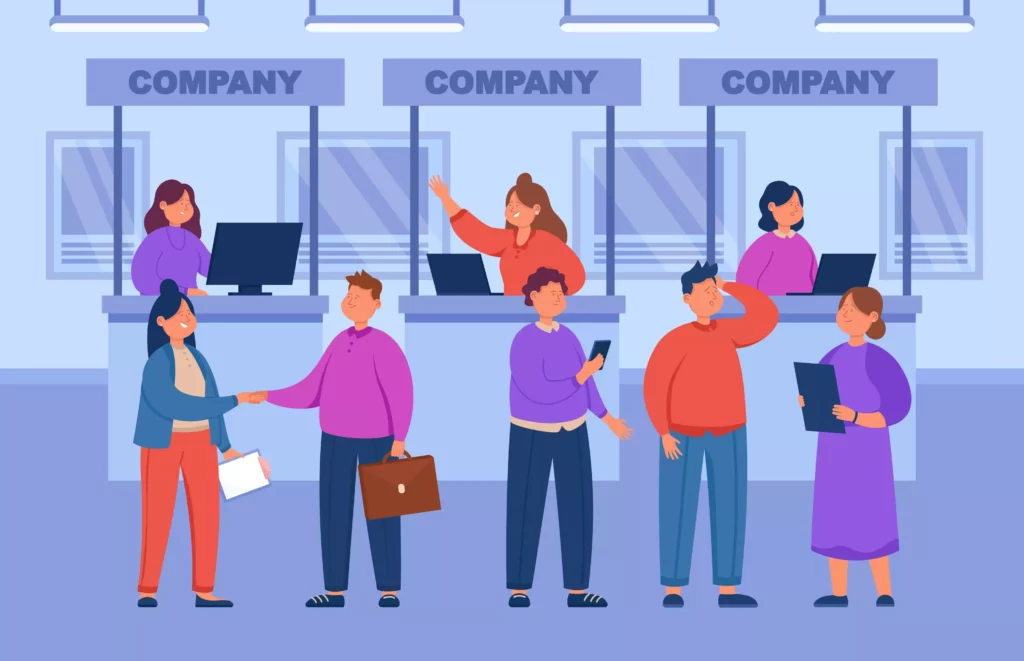 Virtual Recruitment Events
This kind of virtual hiring event is often called a Virtual Recruitment Day or Virtual Career Day. These events are in-depth opportunities where your company engages with job seekers about open positions or to build a pool of strong applicants for openings that may arise.
The section below discusses this type of virtual hiring event, though much of the information will be helpful in planning any virtual hiring event.
How Does A Virtual Hiring Event Work?
If you have held a recruiting event at your office, then you already know how such events work. Advances in virtual platforms and their ability to simulate the in-person experience mean that a typical in-person hiring event isn't very different from a virtual one.
On the scheduled date and time of the virtual hiring event, registrants will "sign in" by joining the virtual event on the platform you have chosen. For example, if you are using Zoom, registrants simply join the event by using the link you have sent to them.
When the event commences, you will want to start by greeting the attendees. You'll be speaking via a virtual platform and all attendees will be able to see and hear you. Then talk about the company and follow up with a short break so attendees can get up from their computers and stretch their legs.
After the break, you might want to split the larger group of attendees into smaller groups who will go into breakout rooms for a Q&A session with colleagues who are helping out with your event. If you want to have one on one conversations with attendees, you can do that too!
Just as in-person hiring event attendees would flip through your company's brochures or paper presentations, virtual attendees can view digital documents and PowerPoint presentations online and download them for future reference.
Essentially, you can engage with attendees at a virtual hiring event in practically the same way you would at a physical event.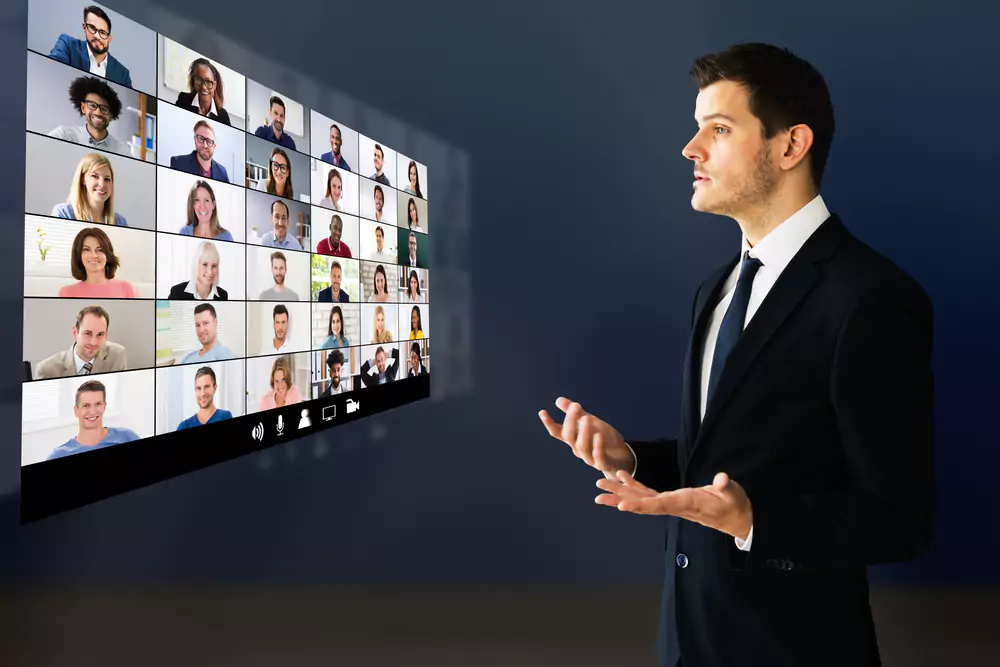 What Are The Benefits Of Virtual Hiring?
• Save Time
Virtual hiring allows recruiters to screen more applicants in less time. Virtual hiring enables recruiters and hiring managers to assess candidates before interviews with the use of Work Sample Tests for competency in a specific skill. Candidates are then ranked by performance. You can eliminate candidates or prioritize them based on the results.
• Cut Down On Costs
Virtual hiring does not require your recruiters to travel to other locales, thus saving you money on travel and accommodations. Nor will you have to cover the expenses of a candidate traveling to your office.
• Attract More Talent
Job seekers no longer have to travel to another location to get to know your company and vice versa. The easierand less costly it is for a job seeker to meet with you, the more talent will apply!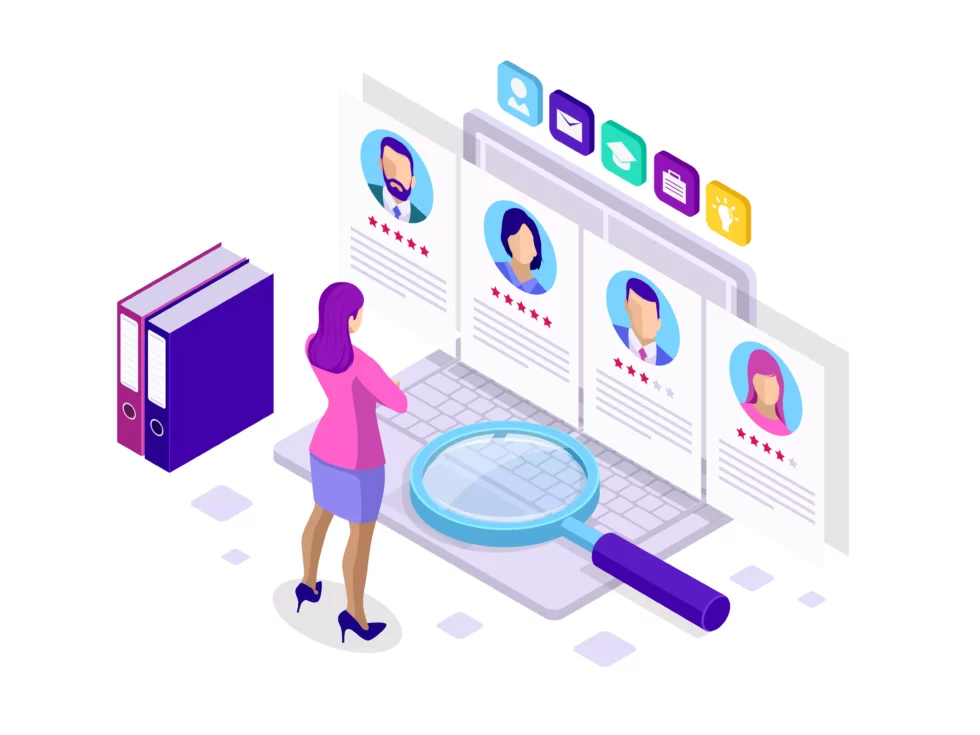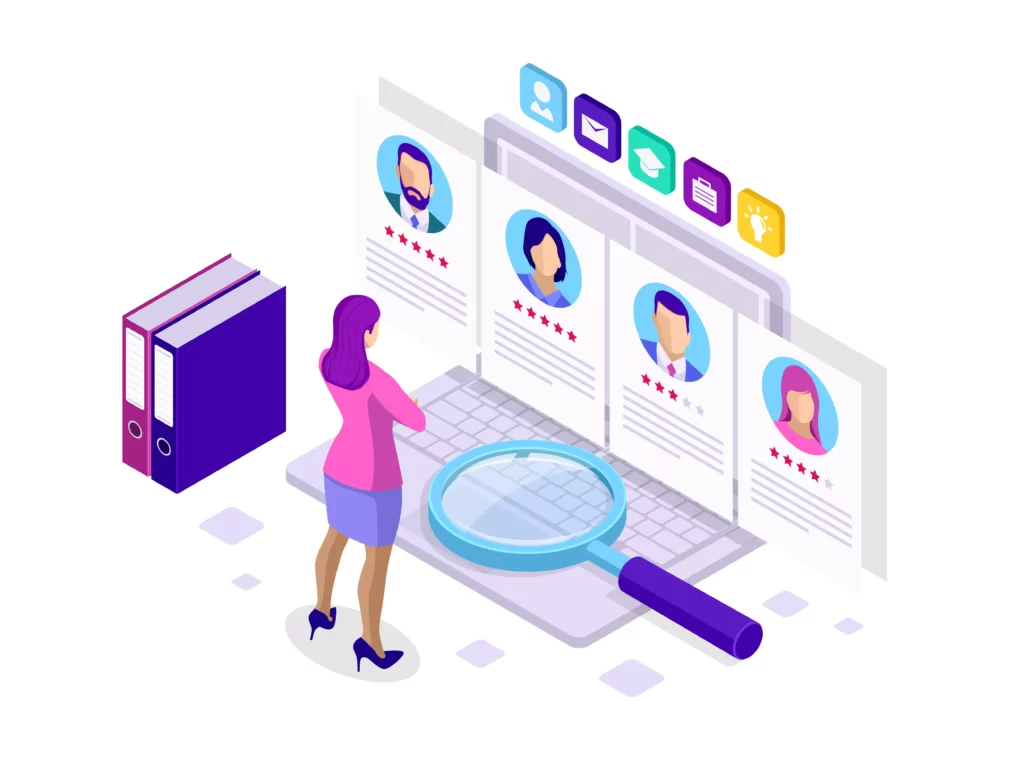 What Are The Challenges Of Virtual Hiring?
• Technical Issues
Video or audio connectivity problems can disrupt the flow of interviews with candidates. A blank screen or dropped audio will prolong an interview beyond the time allotted. It can also make for an awkward experience for both you and the candidate.
• Hard To Assess A Candidate's Soft Skills
Speaking with a candidate over video and seeing them from the shoulders up limits your ability to assess that person's soft skills, such as body language and non-verbal cues.
Good personal interaction is important in the workplace so you will have a harder time knowing if this candidate will fit in with your work culture and office environment.
• Tech Savvy Requirement
Not all job candidates are familiar with tech features. If a qualified candidate is hindered by tech challenges or is not very good at online face-to-face interaction, they may not come across well in an interview. As a consequence, you may pass on candidates like this and miss out on some great future employees.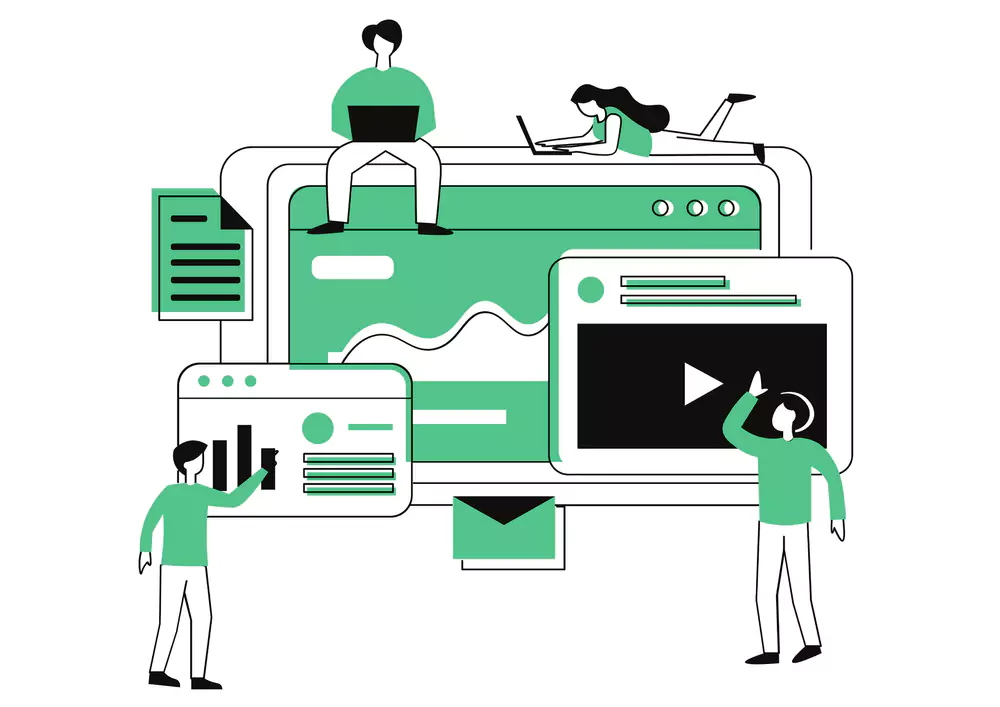 8 Steps for How To Host A Virtual Hiring Event
Hosting a virtual hiring event takes time, work, and careful planning. Remember that this is your company's first opportunity to present itself to potential employees and you want your company to appeal to as many candidates as possible.
With so many companies competing for top talent it's important to make sure that everything you need to have a successful virtual hiring event is in place.
1. Determine Your Goals
Ask yourself what is the purpose of this event. Is the objective to provide information about your company generally to a broad pool of job seekers or are you recruiting for particular positions?
Knowing your objective helps you plan all aspects of your event, such as estimating the number of attendees, knowing what virtual hiring event platform is suitable and how much the event will cost.
2. Develop A Budget
Virtual hiring event costs typically will be minimal. The main expense will be your virtual hiring event platform. If you add on some perks for attendees, like gift cards or virtual company swag, take that into account.
3. Select A Virtual Hiring Event Platform
No matter how well you have planned the aspects of your event, choosing the wrong virtual event platform spells disaster. Make sure you are carefully reviewing your needs for your event – do you need networking features? Live chat functionality? Private breakout rooms? Do a review of your needs and research platforms available to find the right one for you.
4. Choose A Date And Time
When choosing a date, consider which day of the week is more likely to draw more attendees. This can be tricky because many job seekers are at their current jobs on weekdays. On the other hand, people have family obligations on weekends.
As for picking a time, think about the location of potential applicants. If you are hiring for an in-office or hybrid position, your applicant pool will likely be local and in your time zone. If hiring for a remote position, applicants may be living in other countries and time zones.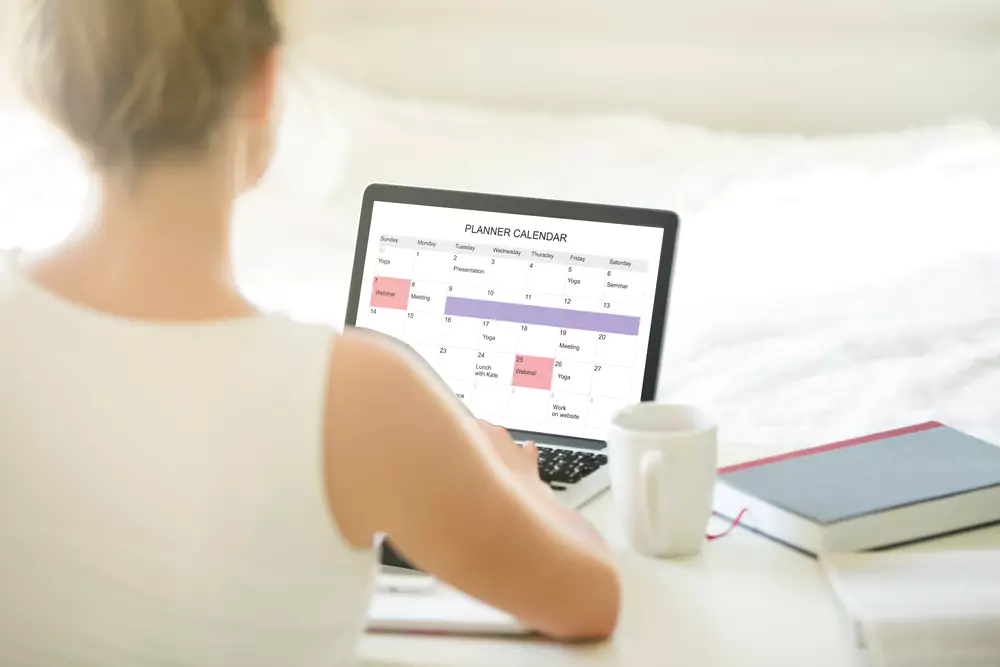 5. Market Your Virtual Hiring Event
Start marketing your event several weeks (or more) before the date. Create a virtual hiring event flyer and post it to as many relevant websites as possible. Share it on your website and all your social media pages.
Send the flyer out in an email blast. Post it on job boards. Spend some time on LinkedIn sourcing candidates and send them an invite.
6. Write An Agenda
Your agenda will let attendees know what activities are scheduled and at what time. Include details on how the activity will be conducted, i.e. in a large group virtual meeting space, small group break-out rooms, one-on-one chats, etc.
7. Send Event Reminders
Send out email reminders a few days before the event. These emails should include event details such as date and time, the agenda, any materials you would like attendees to read in advance, and the link information needed for them to join the event.
You may want to ask attendees to test their audio and video in advance of the event so they can avoid any technical issues during the event.
8. Follow Up After Your Event
After your event, send emails to all attendees thanking them for attending. Share any additional information that may not have been covered during your event. Invite candidates to apply or encourage them to look for future virtual hiring events with your company.
6 Tips To Host A Great Virtual Hiring Event
You've mastered the hosting process, so here are six tips to make your virtual hiring event even better!
1. Make The Registration Process Simple
Attending a virtual hiring event is not necessarily the same thing as applying for a job. If your event is more informational, then you will want to wait until after your event to accept resumes.
Since the initial registration process is the first time candidates will actively engage with your company, keep it simple. The registration web page should include your virtual hiring event description and a short sign-up form.
Don't deter good candidates by asking them to answer lots of questions before they even know if they want to apply to your company!
2. Offer Networking Opportunities
The chance to network is one of the most appealing features of a hiring event. You can increase interest in your event by offering network opportunities to attendees. For example, create a virtual networking lounge where attendees can mingle.
If you want your virtual hiring event to be memorable, include an engaging virtual group game as a networking opportunity. Try one of Team Building Hub's online game shows! Be sure to have prizes, like gift cards, to give to winning teams.
Teams can include both event attendees and current employees. This is a great way for attendees to interact with your employees who can observe how well the attendees (and potential candidates) work with teammates.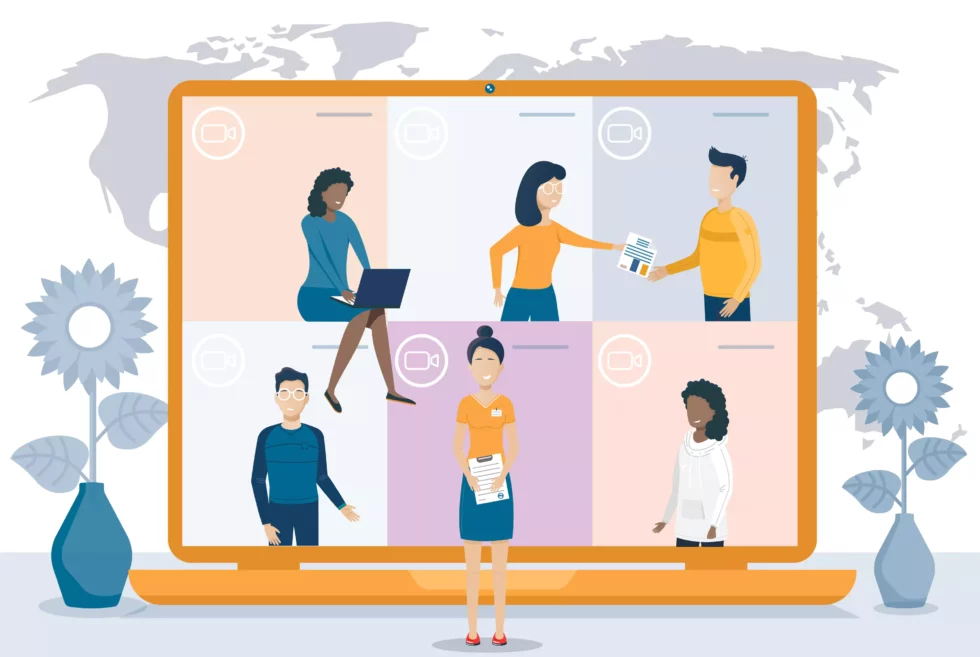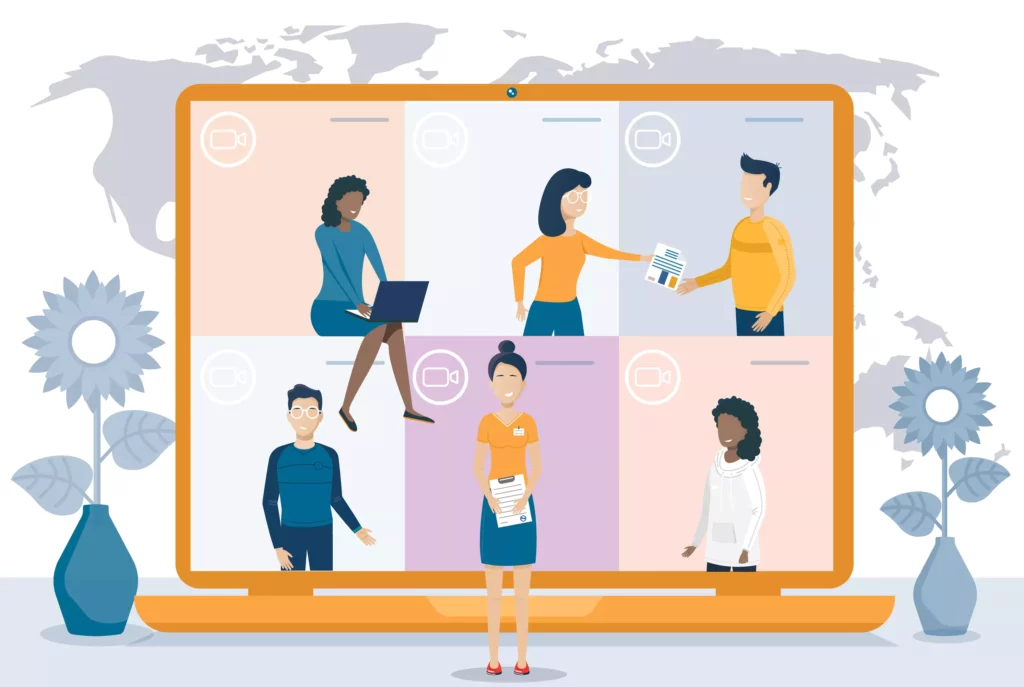 3. Take Advantage Of The Interview Setting
Though you won't be in the same room with a candidate when interviewing them, you will still be able to see the environment they are in. You have a unique opportunity to gain insight into the candidate's thinking. Are they sitting in a professional setting with no distracting items behind them or have they arranged an appropriate setting to meet with you?
Conversely, your setting should also be appropriate for a virtual interview. They may be assessing your company culture based on the small slice of the office environment they can see. Keep this in mind before beginning interviews.
4. Have An "Ask Me Anything" Session
A group Ask Me Anything (AMA) session allows your event attendees to ask you, your hiring team, or even current employees questions about the company.
Questions can be big or small, from "What employee benefits are offered?" to "Are there in-house social events where employees hang out and get to know each other?".
Remember that candidates are judging what you have to offer them as much as you are judging what they can bring to your company.
5. Give A Virtual Office Tour
Take candidates on a virtual tour of the office. Stop by different departments. Show off your break room or other amazing spaces the office has for employees to enjoy. If possible, have them 'meet' other employees!
6. Hand Out Virtual Swag Bags
If you would normally hand out company swag at an in-person hiring event, then you should do the same for a virtual hiring event! Take a look at these virtual swag bag ideas! Leave these potential applicants with something to remember you by!
Final Thoughts
Virtual events are here to stay. If you want to be competitive in today's hiring market, consider moving to a hybrid or complete virtual hiring process.
Hosting virtual hiring events gives you access to talent from around the world while saving you money and time. Moreover, virtual hiring is more efficient, which is something both you and job candidates will appreciate.
---
Get Your Free Game
The 3-Minute Non-Cringey Ice Breaker for Your Next Meeting
A ready-set-go game to run at your next fully remote or hybrid meeting without the hassle or added pressure of developing a team-building exercise yourself. Get it here →
---