During the pandemic, virtual team building gained popularity as companies adapted to remote work and hybrid team situations. But just how many companies participated in virtual team building? Are they still doing it? Does it actually work?
We conducted a survey with business professionals to answer these very questions and more! Keep reading to learn how companies are using and benefiting from virtual team building.
If you would like to use these stats for any content, please cite and link to us as a source.
---
Virtual Team Building Statistics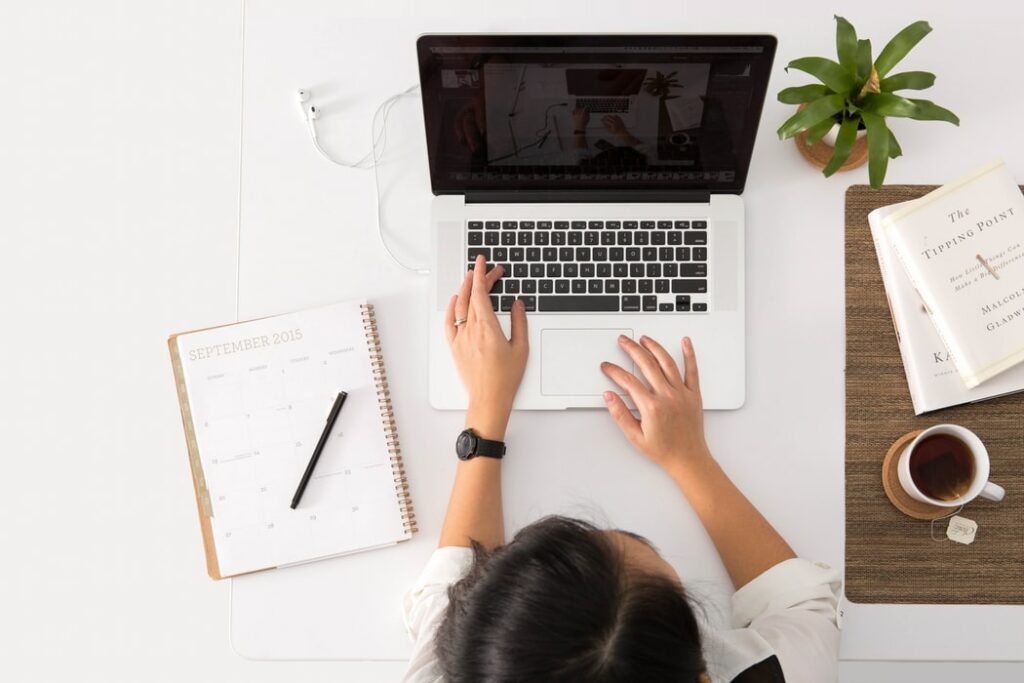 #1 When ranking the attributes of an effective team, leaders rank "morale" and "communication" as more important than "talent."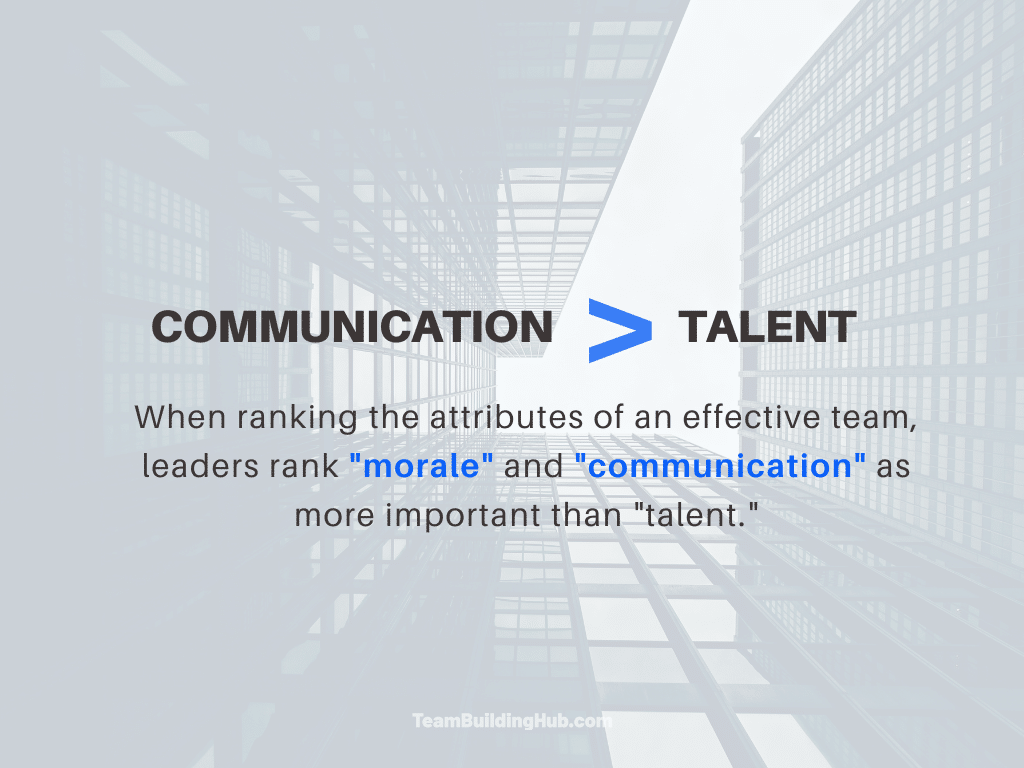 ---
#2 63% of leaders felt team communication improved after participating in team building activities. 61% of leaders felt team morale improved.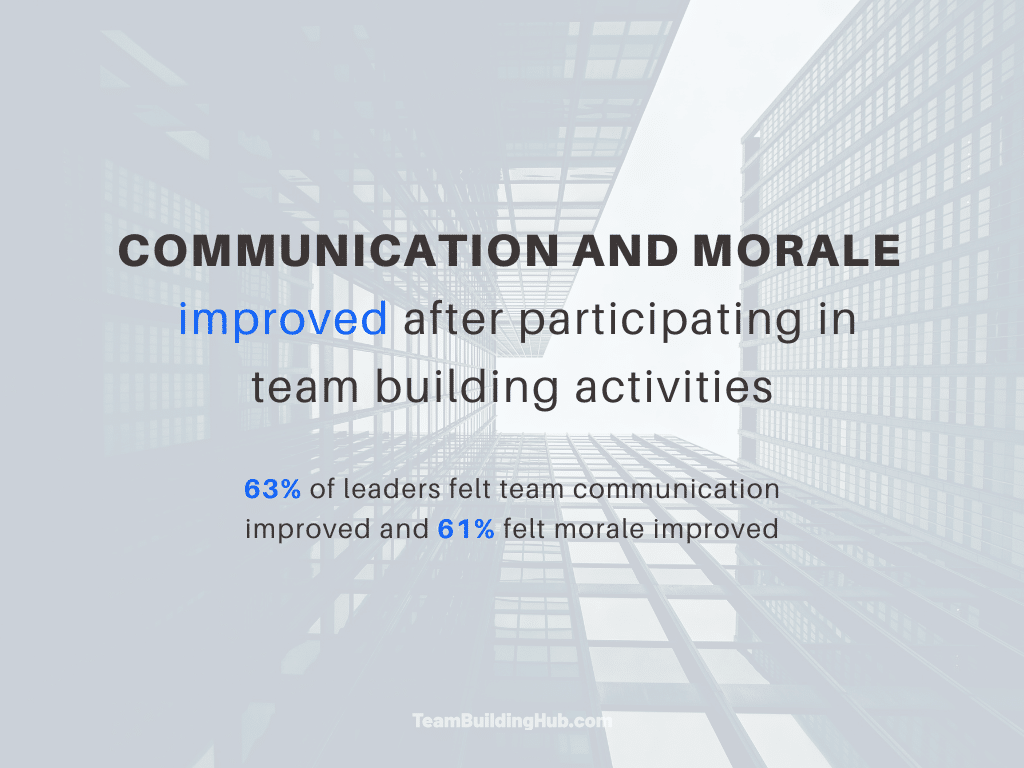 ---
#3 44% of leaders cited retention as a challenge over the last year.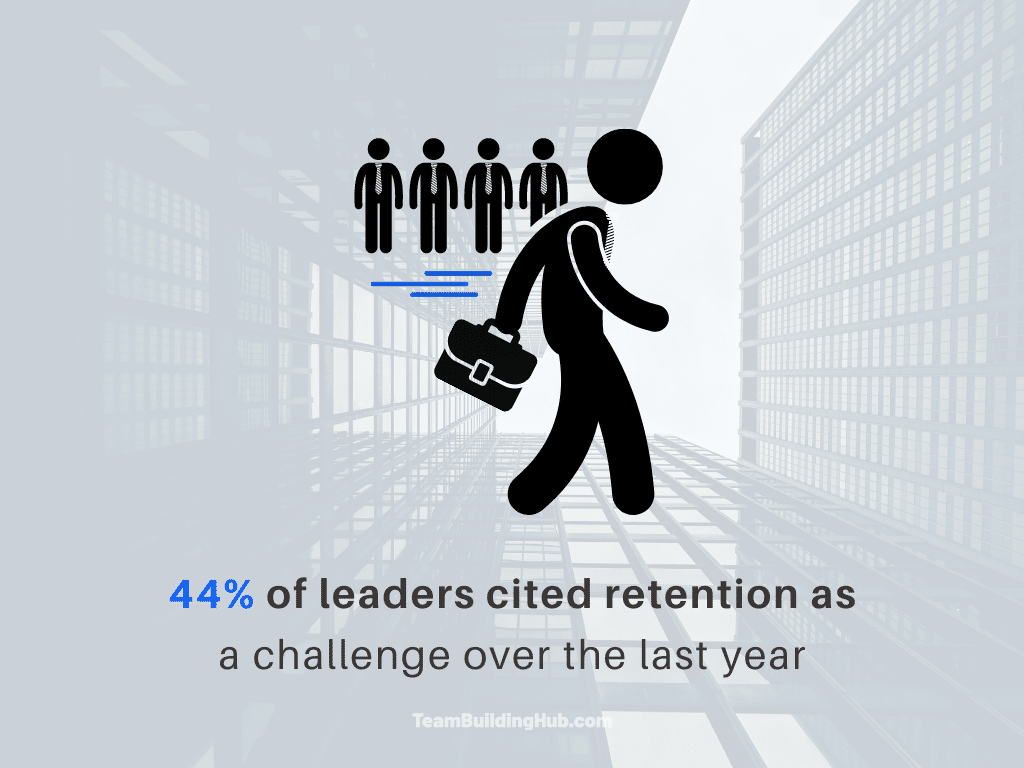 ---
Get Your Free Game
The 3-Minute Non-Cringey Ice Breaker for Your Next Meeting
A ready-set-go game to run at your next fully remote or hybrid meeting without the hassle or added pressure of developing a team-building exercise yourself. Get it here →
---
#4 31% of teams do not invest in team building activities.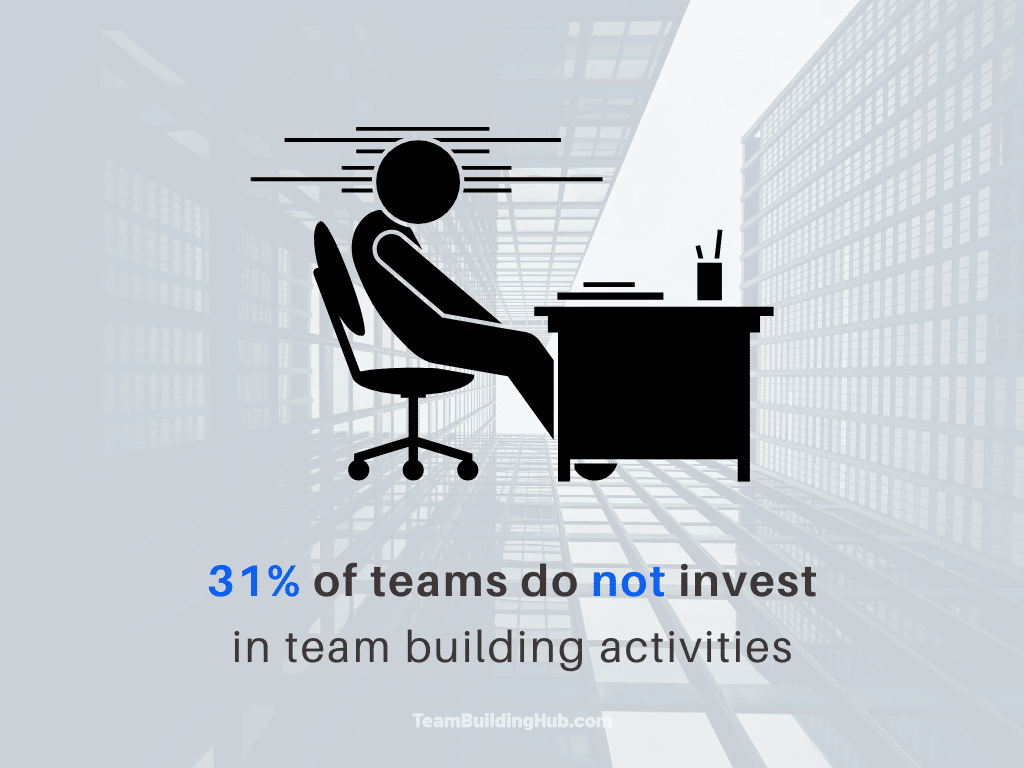 ---
#5 80% of companies do not team build at least once a month. Only 20% of companies team build monthly or more often.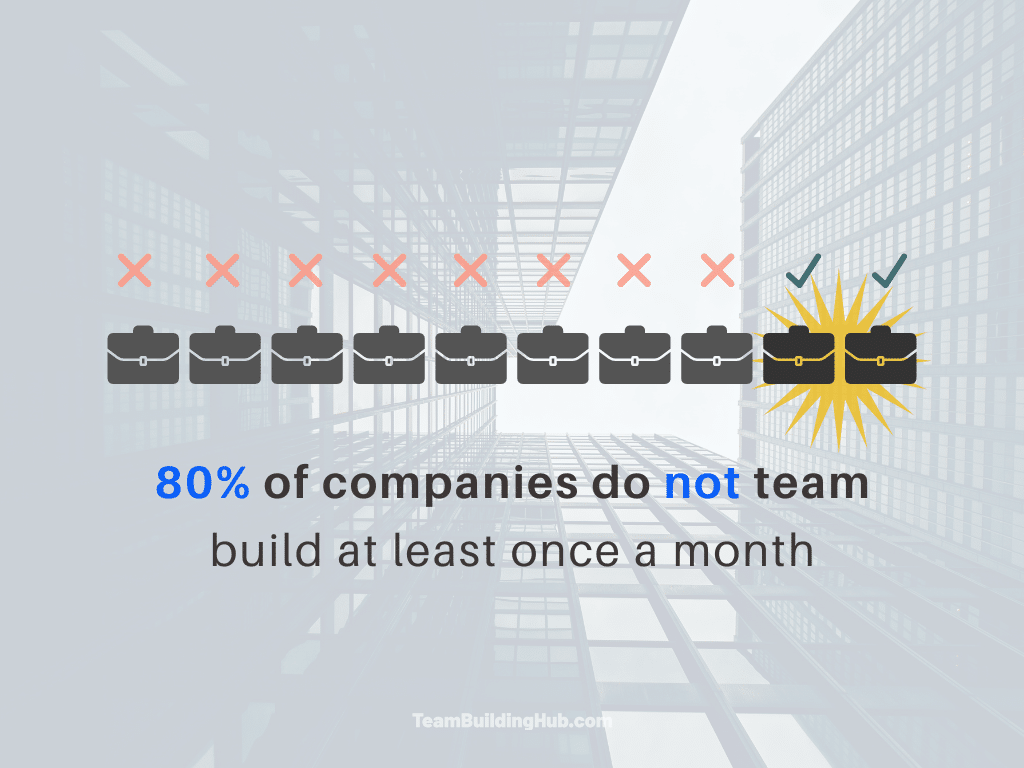 ---
#6 55% of leaders feel team culture would improve if their company invested more into team building.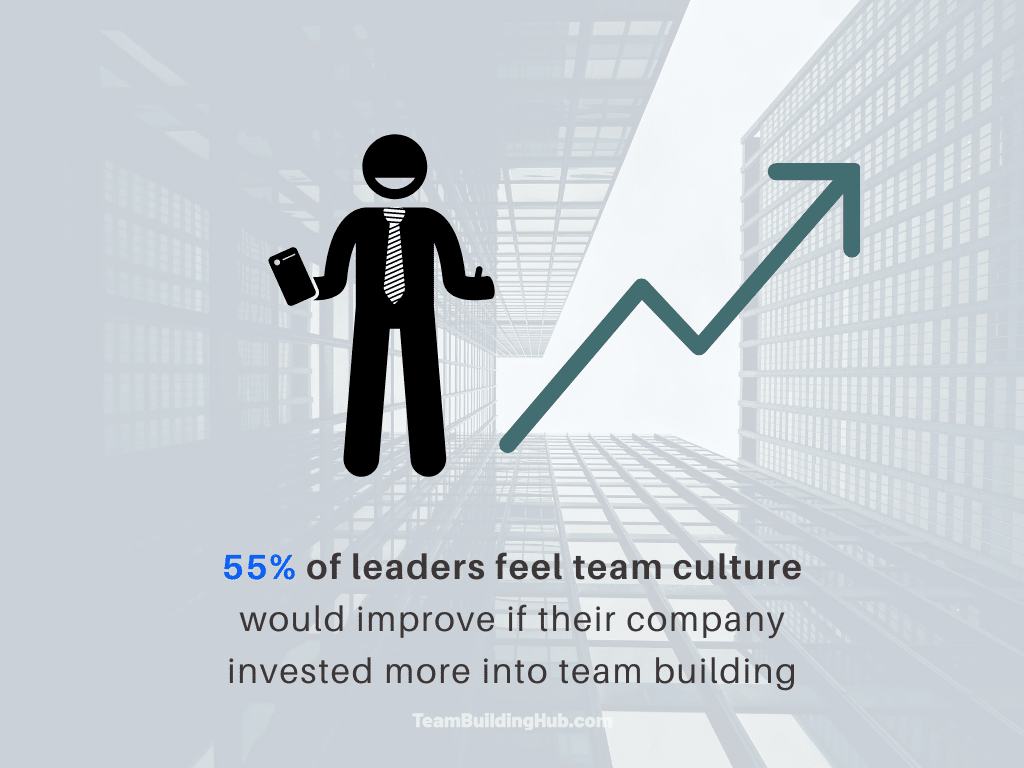 ---
#7 68% of team leaders say "building a great team culture" is one of their Top 3 priorities. 27% listed it as the #1 priority.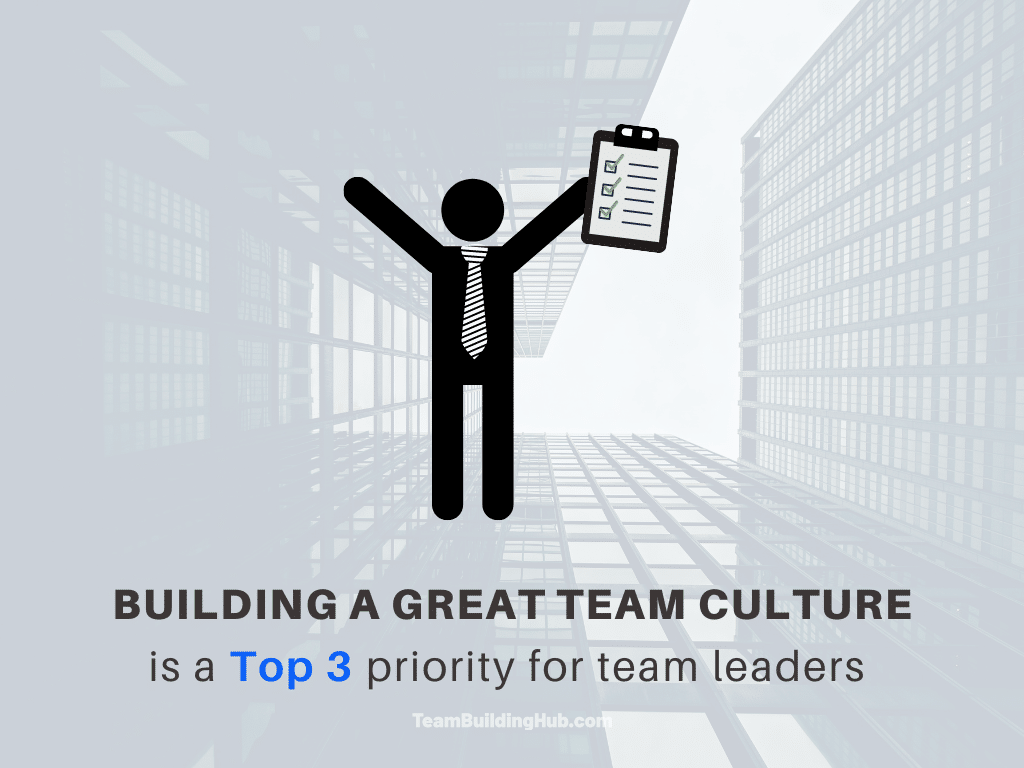 ---
#8 73% of employees wish their company would invest more in team building.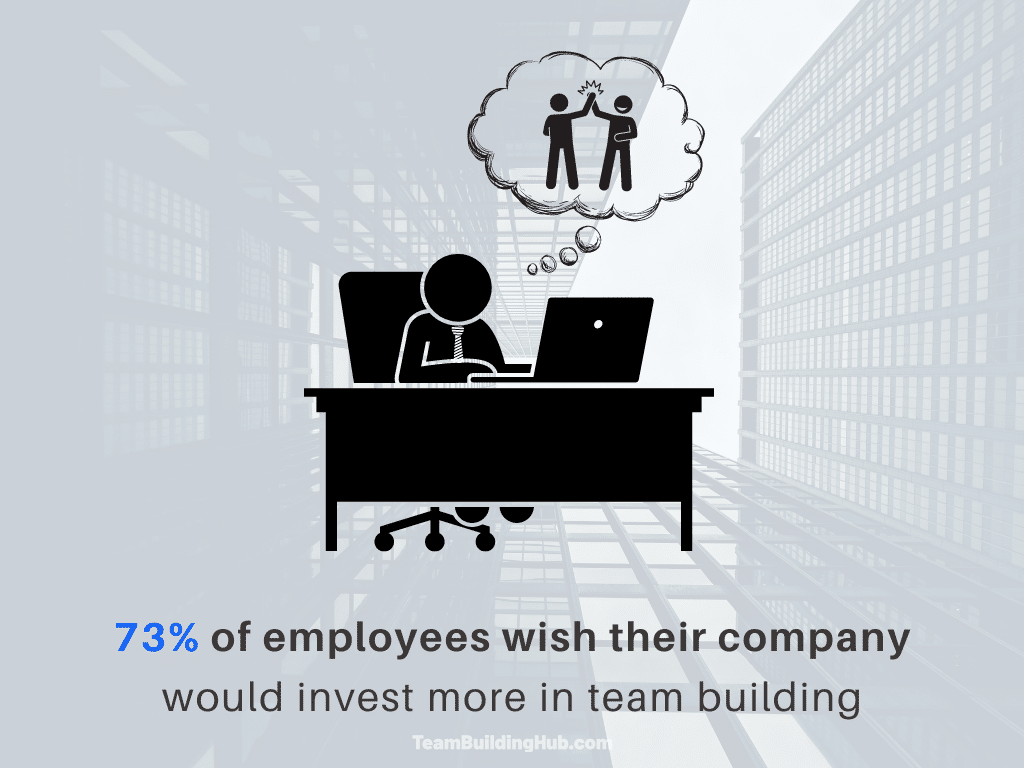 ---
#9

44% of employees feel morale is "okay," bad," or "very bad."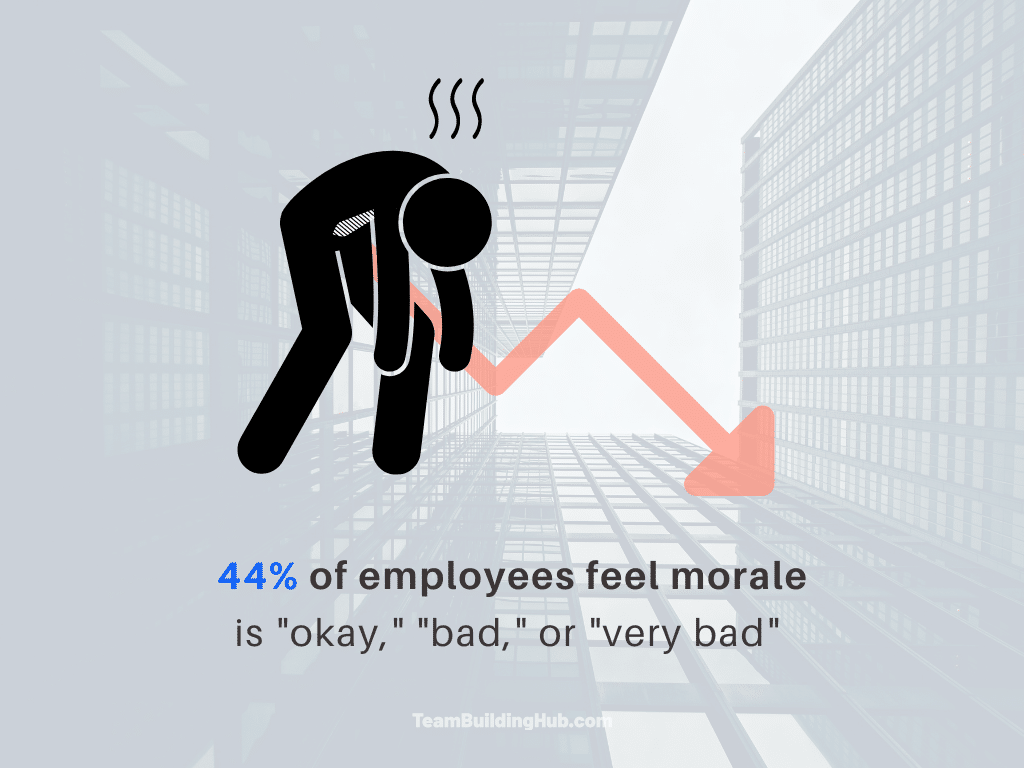 ---
#10

Financial Investment
At companies investing less than $25 per month per person in team building, 58% of employees feel that morale is "ok" "bad" or "very bad."
At companies investing more than $25 per month per person in team building, only 25% of employees feel that morale is "ok" "bad" or "very bad."
Not ready to make a financial commitment? Find free virtual team building activities here.
---
#11

59% of remote teams used virtual team building to combat the challenges of working remotely during COVID-19.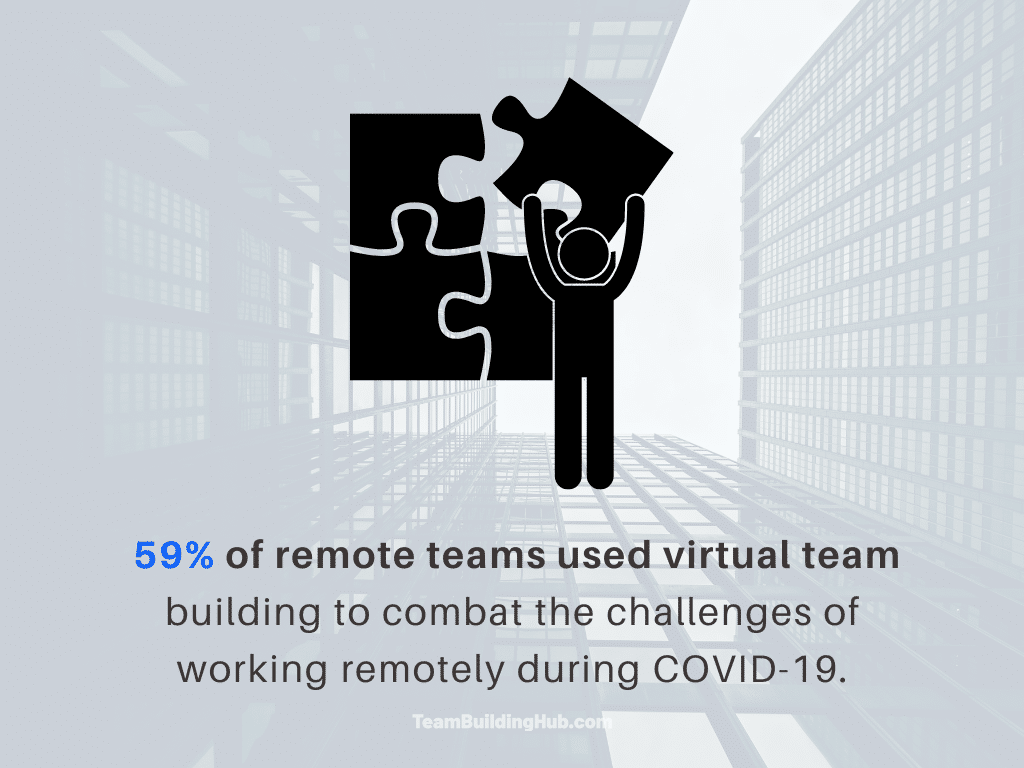 ---
#12

36% of leaders who manage remote workers cite collaboration as their biggest challenge.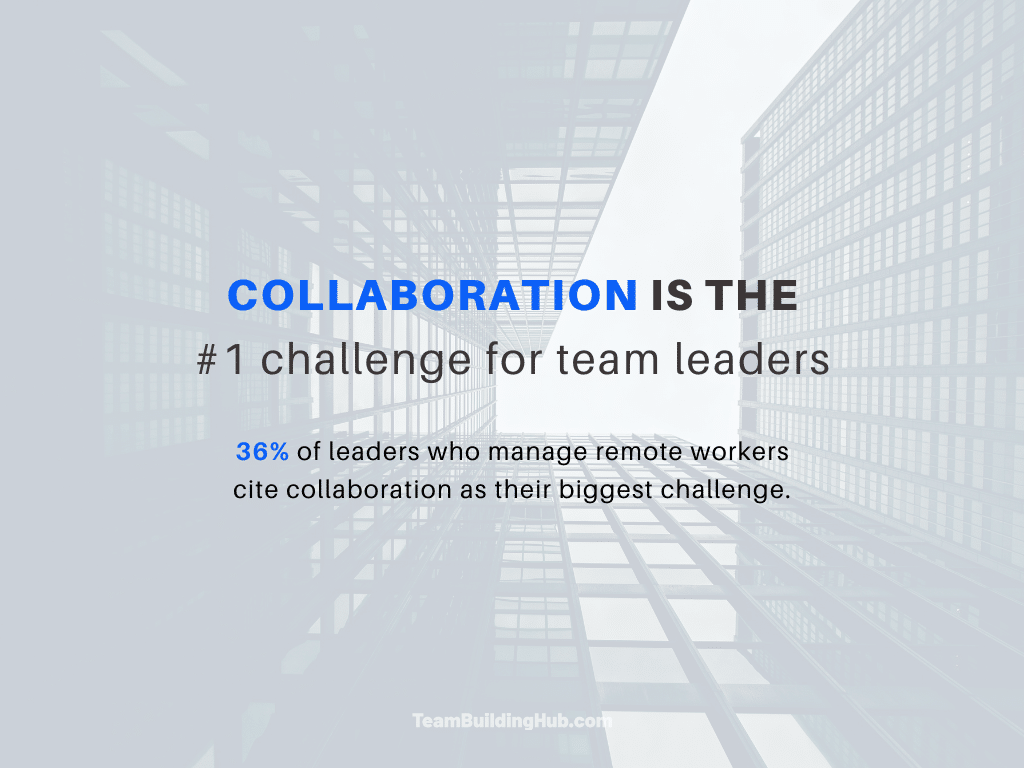 ---
Conclusion? Virtual team building is important!
No matter how your company chooses to implement it, the virtual team building statistics demonstrate that it is a worthy investment! Learn more about managing virtual teams here, including virtual onboarding best practices, to keep retention rates and employee satisfaction high!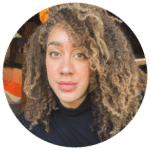 Anecia is a Nashville-based writer who believes in the power of team building. She writes a variety of content focused on creative corporate team building ideas, to help teams become more dynamic, unified, and successful.