"At the end of the day, your success as a team really comes down to your relationships."
Jason McCarthy is one of the longest standing partners of Team Building Hub! His company, Elevent, has helped spread the word about our team building events and activities to thousands of participants and companies. Today, he shares some insights from his years of experience in team building, both as a leader and provider!
Jason, tell us a little bit about yourself and your journey before Elevent!
Before Elevent, I was at an ecommerce company called The Grommet. We partnered with small makers of consumer goods to help build exposure and build their brands. We found that the playing field was really tilted towards companies with huge marketing budgets – we wanted to try to level the playing field.
I really started developing an interest and passion for team building while at The Grommet – we had a team of 50 – 100 people, and we were able to accomplish so much because of our emphasis on company culture! It felt like a family, everyone was very connected. And team building events (escape rooms, axe throwing, scavenger hunts) were a regular part of building those relationships.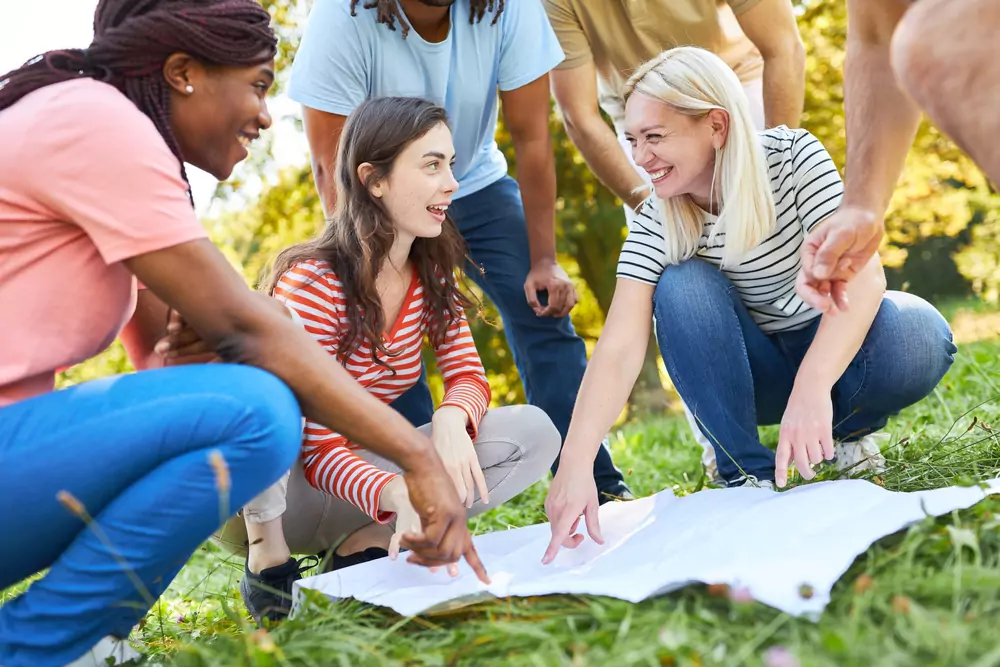 That's fantastic – it sounds like you really adopted the team building mindset! So when did Elevent come into the picture?
Yeah! After The Grommet, my cofounder and myself were trying to figure out what to do next. This was in 2020, and we were feeling isolated, even from our friends and family. And it was even worse for teams.
At The Grommet during the pandemic, we would do a lot of Zoom coffee chats or happy hours, and they started to get old quickly – they felt very forced. But in our personal lives, we were doing online game nights, movie nights, things we could experience and enjoy together. And we thought, teams deserve to have this experience too!
We started to source really incredible companies (like Team Building Hub!) that had really unique concepts and events, and connecting them with teams in need.
You touched on this, but what would you say was the biggest challenge you were trying to solve with Elevent?
While we were at The Grommet, it was really challenging to find quality events. It was all word of mouth through my colleagues and friends. We wanted to make it easy to find events that were vetted and quality, and make it easy to book as well.
What do you think the biggest benefits of team building are? Both from your time at The Grommet and at Elevent.
It really helps you feel much more comfortable with your team. They provide opportunities to grow real relationships with your team. In my experience, those real relationships are the biggest drivers towards productivity and engagement. If you have a friend at work, you are much more likely to stick around and enjoy your time there!
It also helps break down barriers and create an environment of trust – you feel much more comfortable bringing up potential problems and challenges, which fosters more high performing teams.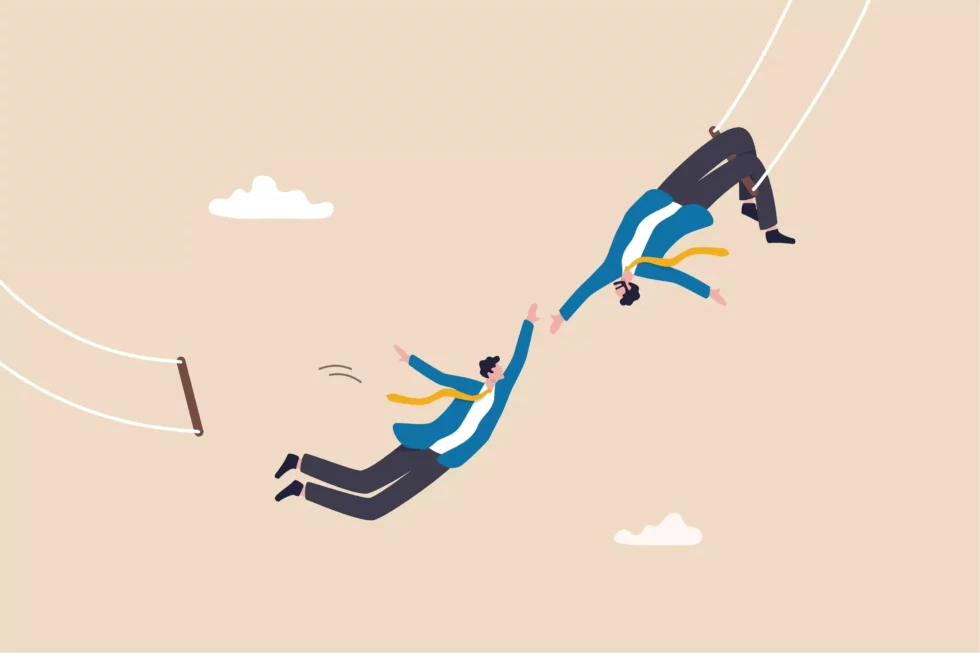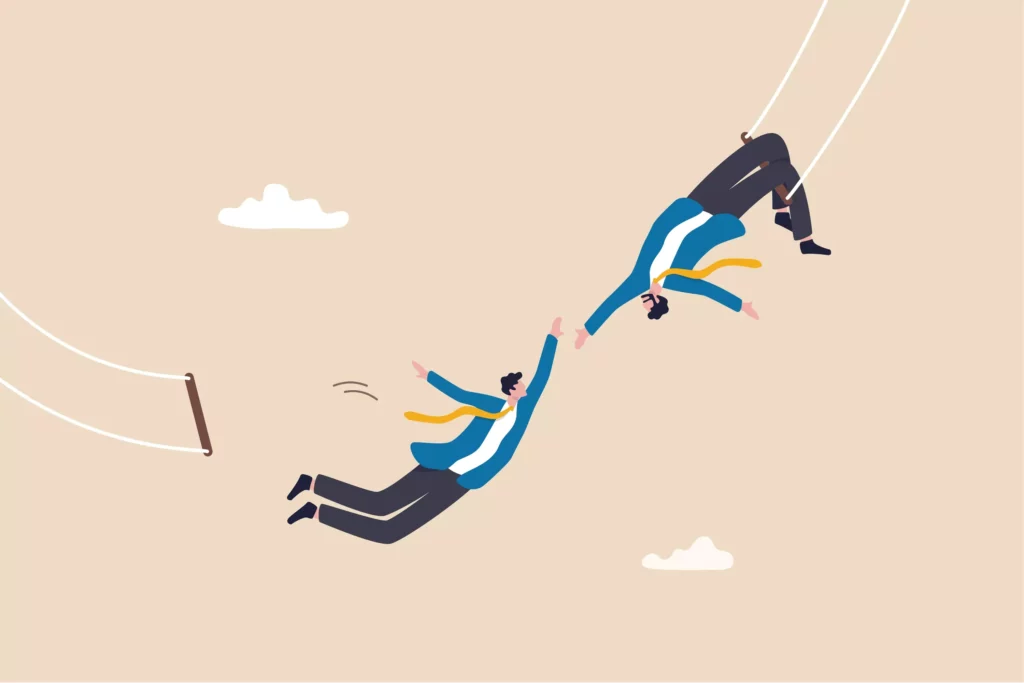 How do you think the transition from remote to in person team building has been? Where does hybrid fit into that?
Hybrid is interesting because people have different ideas about what that is. Some folks want a virtual host to do something with their in person team, some people want a streamed event that their virtual participants can watch. I tend to think that it's best when the experience is as similar for the in person and virtual participants as possible. It can be really lame when the virtual participants are just watching. Something like your escape rooms, where they can play both in person and virtual, are a great solution!
What are your tips and tricks for hosting virtual team building events?
I think picking a time is the most important thing to keep in mind. Especially if you have a group that is worldwide, you want to make sure you're picking a time that works for everyone. And you also want to make sure it's not cutting into anyone's after hour or family time – that's a quick way to have low attendance.
After that, building up anticipation is a great way to get people to come. Send reminders, invites, get people excited about the event! Afterwards, collecting some feedback is a good way to figure out what you can do better next time, and what kinds of things your team enjoys the most.
You've got a unique point of view both in your experience as a leader and a provider – what do you think is the ideal cadence for team building?
It really depends on the group and the dynamics of the team. Quarterly and monthly are typically the most common and popular.
If you have a large group and are not always sure if everyone will come, monthly is great. We do that with our team – we have a team building event that is company wide every month. It is optional, so it means that people can come to the ones that work with their schedule. It means we get a different group every month, and everyone gets the chance to do something.
Quarterly is better if you have a small team and you know everyone will be coming every time, You can really focus your budget and scheduling that way as well.
You get to see a lot of different kinds of team building – what are some of the most unique and fun options you've seen?
Honestly, I love the escape rooms you guys have! We have team members that actually come from an escape room background, so we are super into escape rooms in general. Yours are extremely unique, and having that live person in the room makes the whole experience so exciting and more immersive.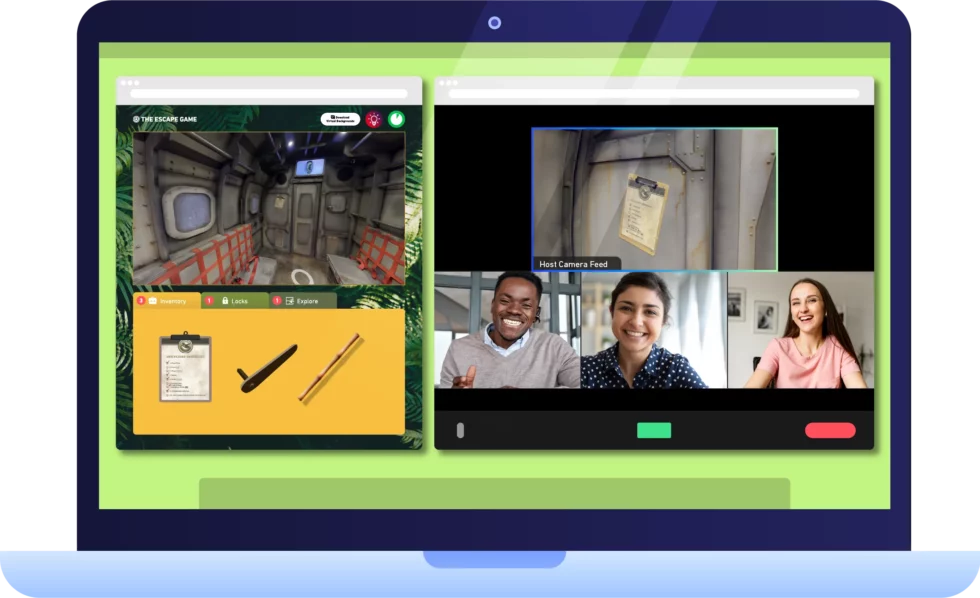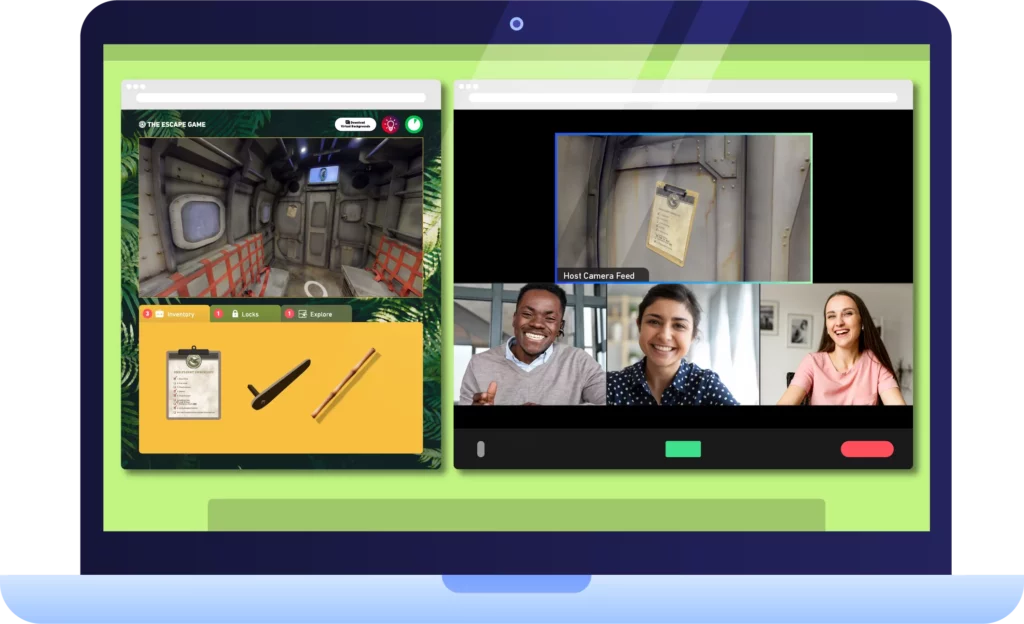 Apart from that, we have an event where teams get to remote control a real robot in a robot war, and battle it out for the win. That one is really cool!
Any final thoughts or tips for team building and creating great company culture?
The most important thing is relationship building. Team building is a great tool for creating those relationships, but there are lots of other things you can do as well. In leadership, connecting in 1:1s on a regular cadence can really help to solidify those relationships outside of work. At the end of the day, your success as a team really comes down to your relationships.
---
Get Your Free Game
The 3-Minute Non-Cringey Ice Breaker for Your Next Meeting
A ready-set-go game to run at your next fully remote or hybrid meeting without the hassle or added pressure of developing a team-building exercise yourself. Get it here →
---