Being the best version of yourself is more than just having an excellent work-life balance. You need to inspire yourself, and the people around you, to gather new skills and progress their knowledge and ideas. To do this, you can do simple things such as getting everyone involved in team building activities. Or, you can take it up a level and get your team immersed in an employee engagement conference.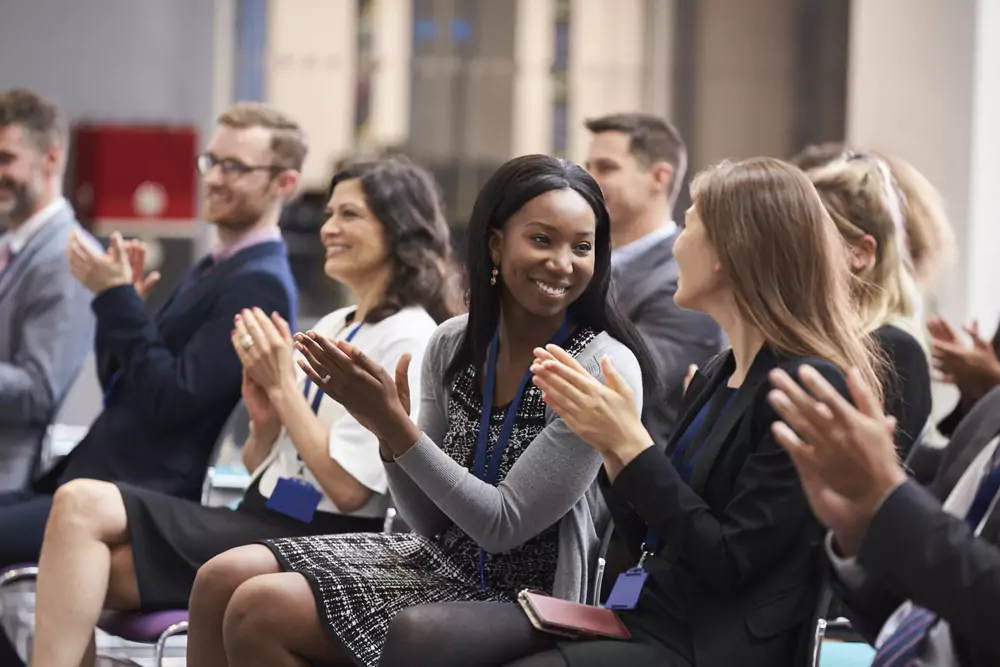 Why Employee Engagement Conferences Are Important for Business Owners and HR Professionals
With new information, ideas, and knowledge so readily available, employee engagement conferences are excellent ways for HR professionals and business owners to educate a team and encourage a workplace culture of upskilling and development. On top of developing a better workplace culture, business owners and HR professionals, and anyone else who is responsible for team leadership, will also experience many benefits from attending an employee engagement conference, such as:
Networking. Attending employee engagement conferences provides business owners, HR managers, and everyone in between with the opportunity to connect with professionals that they otherwise wouldn't have had the opportunity to. Considering that 79% of professionals believe that career success depends on whether or not your network, this is a good enough reason alone to attend an employee engagement conference! 
Fresh ideas and changed perspectives. Working in the same company, in the same place, with the same people can lead to stagnation in the fresh ideas that change a company's culture. By attending an employee engagement event, which is often attended out of town, business owners and HR professionals are opening their eyes up to a whole range of new ideas, perspectives, and information. 
Shows best practices. Like stagnant ideas, we can often lose touch with the best practices in human resources and employee engagement. At employee engagement conferences, up-to-date best practices used in lots of different workplaces can be explored. Having best practices has many business benefits, from improving employee retention to finding practical solutions to employee wellness. Ultimately, this will lead to stronger company culture, more engaged staff, and better productivity. 
Promotes brand awareness. The opportunities to connect and network at large conferences give business owners a chance to share their brand with the wider community. Often, these events attract like-minded people, so it's easy to connect with those who are interested in your company. 
Education. These conferences involve talks and activities hosted by leading industry experts. All discussions, workshops, and meetings are based on real, scientifically-backed evidence. As a result, conferences are one of the best opportunities that HR professionals and business owners will have to progress their knowledge and education.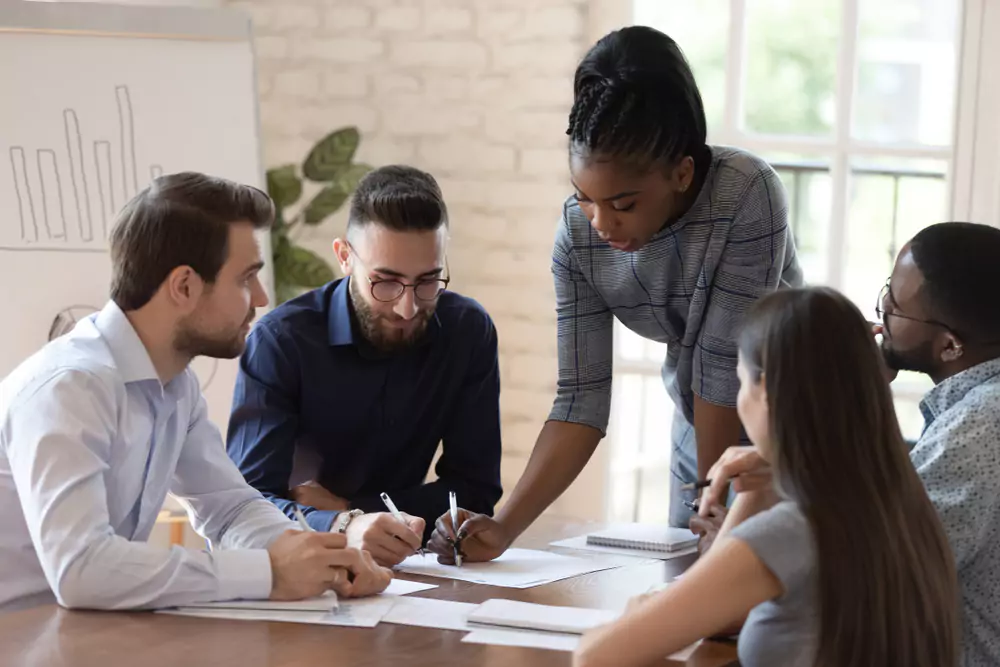 20 Employee Engagement Conferences & HR Conferences to Know for 2023
HR and employee engagement conferences provide opportunities for networking, fresh ideas, and new knowledge. Employee engagement conferences in 2022 were a huge success, so here are the 20 best international and national employee engagement conferences to keep your eyes peeled for in 2023.
As one of the most influential HR employee engagement conferences in the world, UNLEASH has helped many companies, from startups and scaleups, to technology companies and global innovators. In this two-day employee engagement conference, you will join industry experts and discover the future of work and technology.
Price: $1,695
Dates: April 26-27, 2023
Place: Las Vegas, NV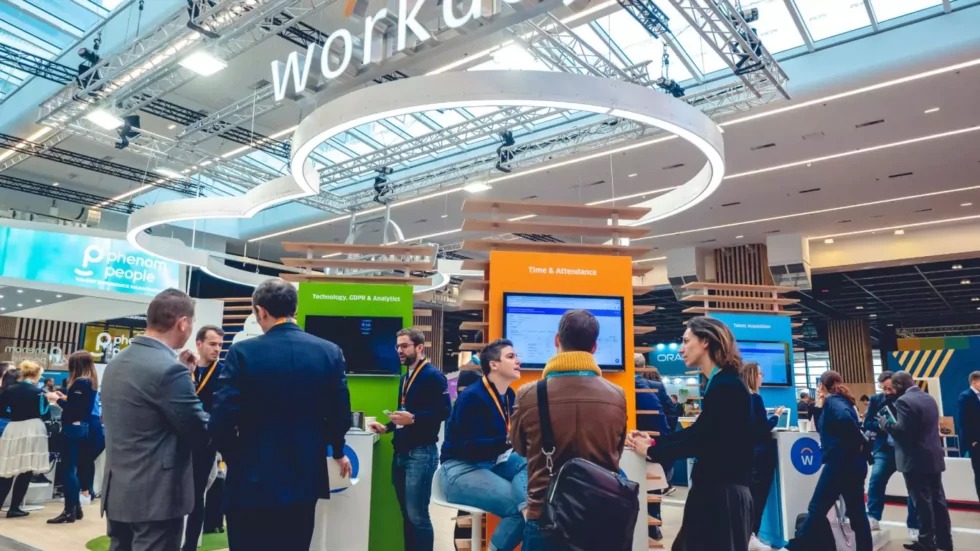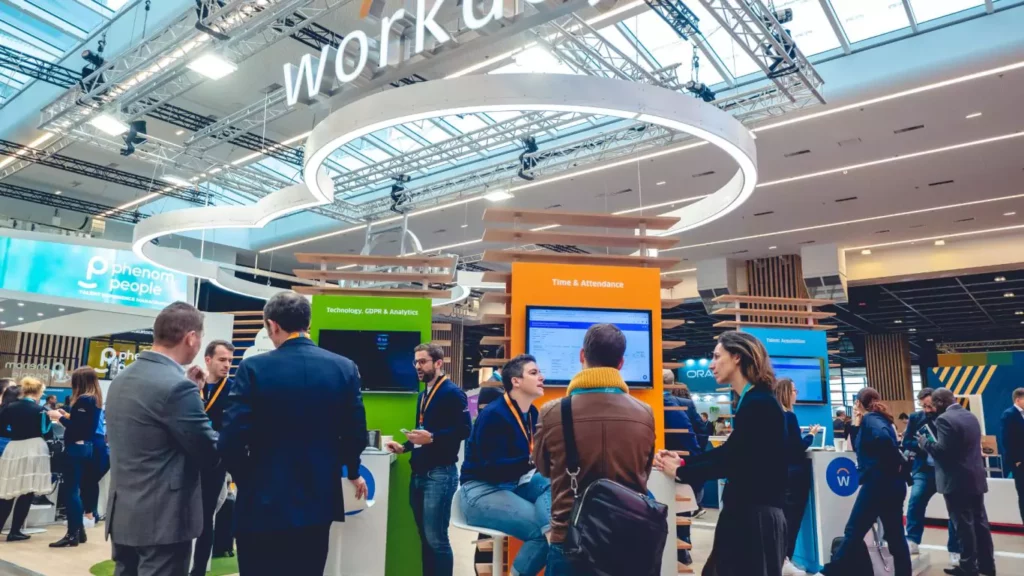 This is the largest cross-industry event designed to improve employee experience. Learn to advance your employee experience program to attract and retain top talent. You'll also take a look at how to drive real organizational change from the top down. You'll walk away with the skills and knowledge to be able to implement this program and showcase your company as an exceptional place to work. 
Price: $1895
Dates: 20-21 June, 2023
Place: Toronto, Canada 
Attend two of the best employee engagement conferences as these two events are co-located for the first time. On the first day, you can explore InspireHR West and get to grips with HR trends, issues, challenges, and problems. On the second and third days, EmpowerHR TECH will explore the best practices for using technology and HR. With this experience, your team will also get to network, receive recertification certificates and see product demos.
Price: $99
Dates: 6-8 March, 2023
Place: Oakland, CA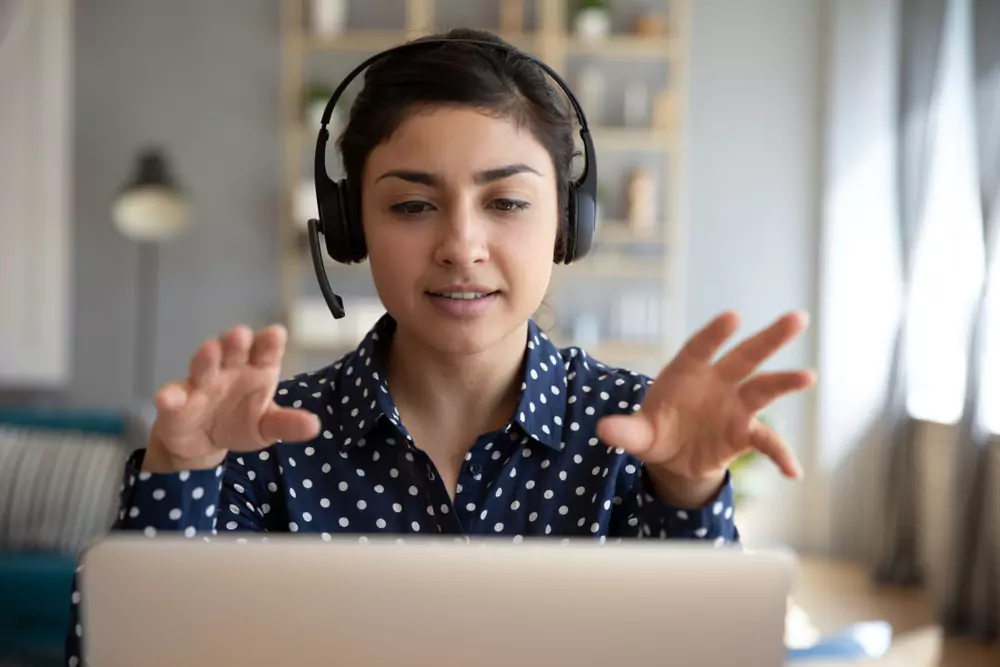 Transform 2023 places its emphasis on changing the future of the world of work! In 2023, it hopes to create deeper community outreach, promote conversations, promote energizing networking and ultimately bring people together. During this three-day event, you will learn how you can do these things in your own work. You will also learn about the launch of the new Transform awards and be faced with countless networking opportunities.
Price: from $1595
Dates: March 2023
Place: Las Vegas, NV
Take part in one of London's best HR conferences in 2023. Offered by Corporate event solutions, this one-day conference covers human factors, activating culture, life-work technology, powering a future-ready workforce, performance and culture, and so much more. There are also ample networking opportunities as the course includes plenty of networking breaks and a networking lunch.
Price: N/A
Dates: 13 February, 2023
Place: London, England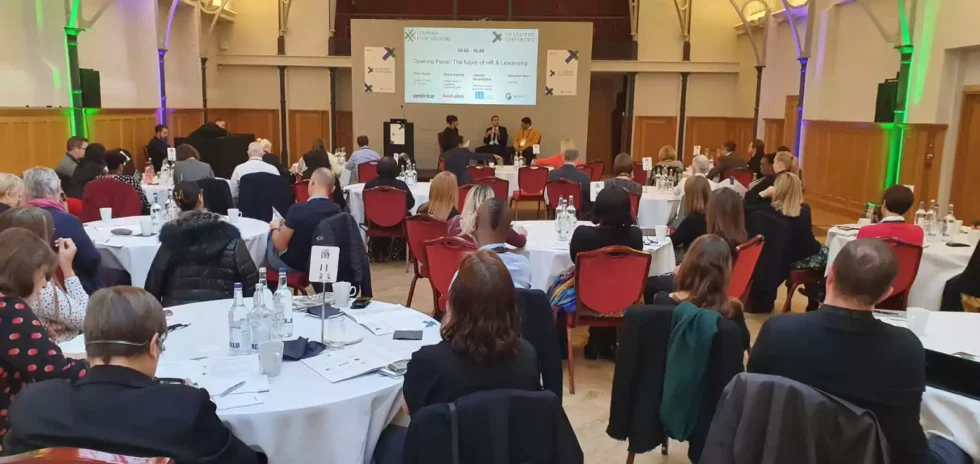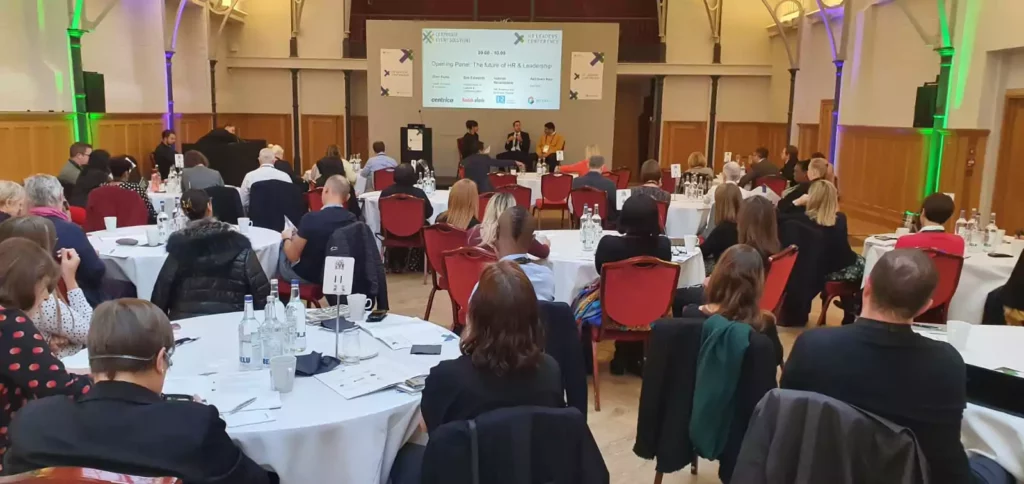 In this WorkX conference, you are given the opportunity to learn from experts who work at the best places to work, including the fastest-growing brands, and the most innovative technologies. You will learn how the future of work meets workplace transformation and will be able to attend interactive discussion groups, lightning talks, an extraordinary exhibit hall experience, and networking opportunities!
Price: From $2,699
Dates: 21-23 February, 2023
Place: New York, NY
Based in London, this conference places its emphasis on putting employees at the heart of the organization. In this one-day event, you will focus on key issues, challenges, and opportunities around engaging your workforce.
Price: From $250
Dates: 19 April, 2023
Place: London, England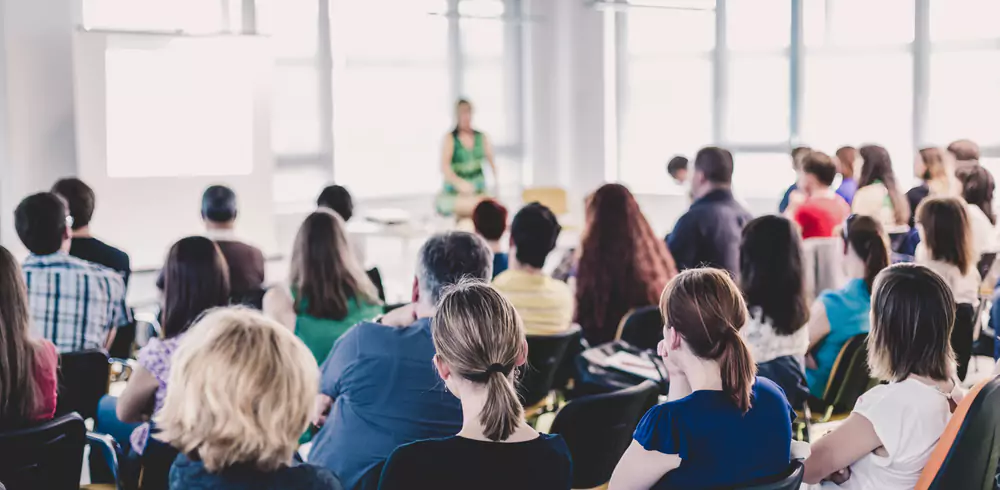 In this world-class environment, you will learn how you can make a difference and drive results. Discover how to help others level up and reach their full potential through unique learning experience design. You will learn from a vibrant community filled with other HR professionals that all want to make a greater impact.
Price: $1,595
Dates: 21-24 May, 2023
Place: San Diego, CA
This Tri-State SHRM Conference is one of the best industry events for HR professionals. Over 25 HR leaders will share their knowledge and insights with you to help you so that you can help change the future of work. You will discuss strategy, talent acquisition, engagement, diversity, learning and development, and more! As a hybrid event, you can attend from anywhere in the world and will have access to the live-streamed sessions for 90 days post-event.
Price: From $600
Dates: 23-35 April, 2023
Place: Uncasville, CT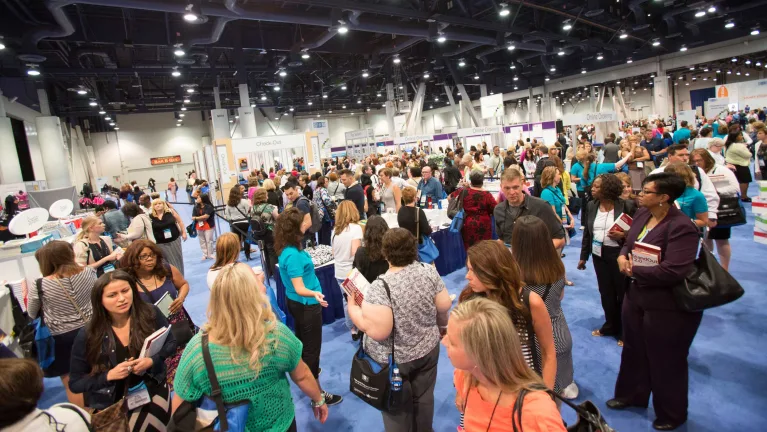 Offered both in-person and online, MANHAPPINESSS offers engaging sessions that cover hot HR topics. For example, sessions cover HR challenges after covid, employment law, resilience and building a workplace that thrives, triggers of workplace stress, creativity tools, and unconscious biases.
Price: N/A
Dates: 30 Jan, 2023
Place: Manhattan, KS
Created for senior executives who care about the latest trends and strategies within the Future of Work Landscapes, this two-day course gives you a fresh perspective on the future of work. Join industry experts as you spend two full days learning about talent management, workplace planning, frontline workers, employee engagement, digital workplaces, and so much more.
Price: $650
Dates: 2-7 June, 2023
Place: Chicago, IL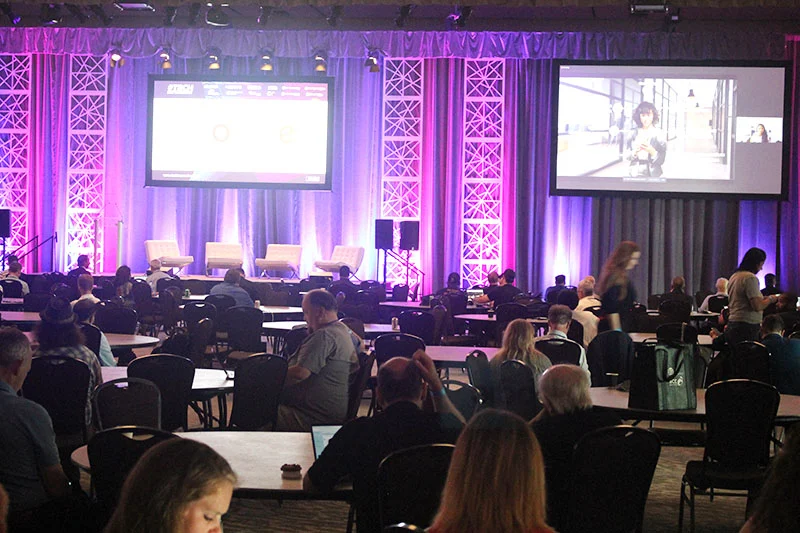 The 30th AHRD annual conference offers knowledge and expertise from scholars, practitioners, and rising stars. You will cover the latest blind, peer-reviewed, and non-referred research on human resources. This three-day conference provides you with the perfect opportunity to stay up to day with current HR research.
Price: N/A
Dates: 1-4 March, 2023
Place: Minneapolis, MN
Learn from industry-recognized experts, participate in workshops, and network with people from around the globe who are also interested in tackling the issues HR is facing. After connecting with other like-minded people and learning new knowledge, you will leave feeling energized and ready to tackle talent acquisition within your own organization.
Price: From $1,595
Dates: 12-14 June, 2023
Place: San Diego. CA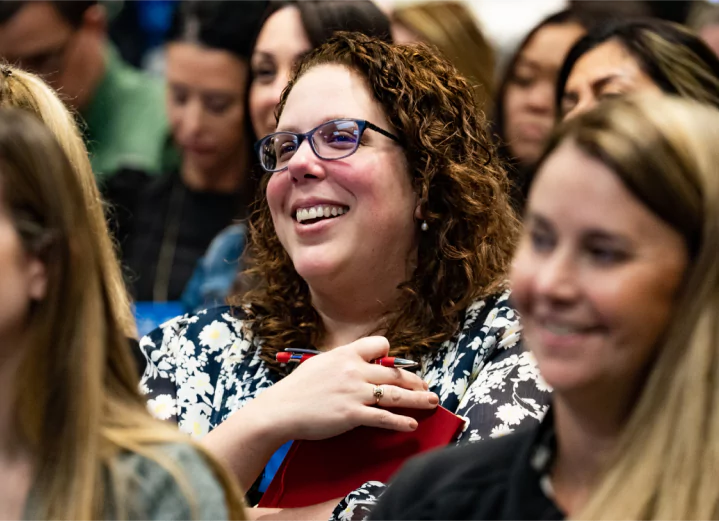 The HRSouthwest Conference, powered by DallasHR, is one of the largest regional education and networking events for HR professionals. At the event, passionate HR professionals can discover the latest in HR products and services and will have the opportunity to network with others and understand their best practices.
Price: N/A
Dates: 15-18 October, 2023
Place: Dallas, TX
Gain the tools to adapt and adjust your organization so that you can succeed in attracting and retaining top talent. Join fellow talent professionals and cover topics such as engagement and retention, sourcing and recruiting, strategic planning, the talent selection process, and much more. At the SHRM Talent Conference and Expo, you will also have the opportunity to get involved in actionable learning and create meaningful connections with like-minded individuals.
Price: From $1,395
Dates: 16-19 April, 2023
Place: Orlando, FL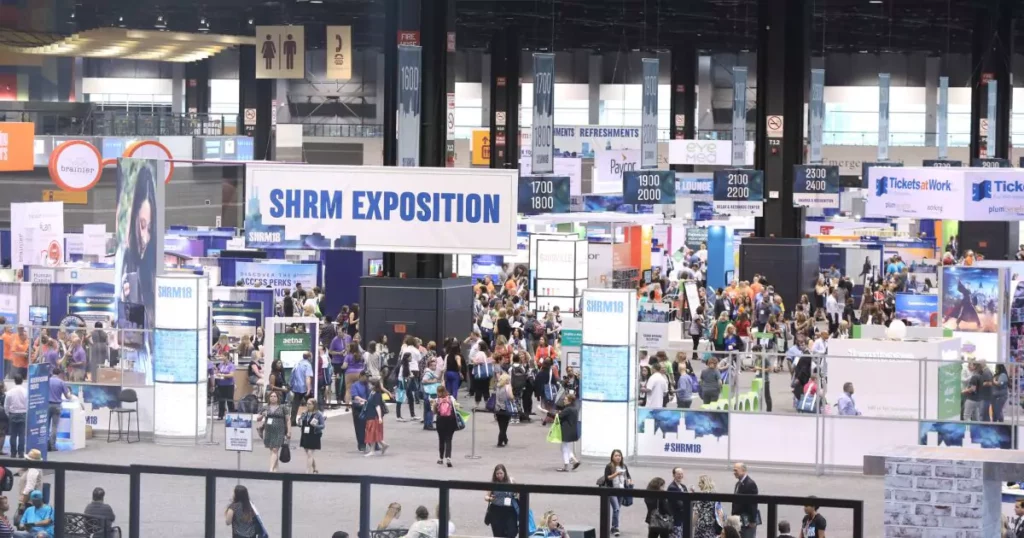 HR Tech connect focuses on bringing HR, talent, and technology decision-makers together so that they can form a solution to better understand the rapidly changing HR and tech workforce landscape. You will have the opportunity to build relationships, discuss cases and pick up the tools you need to accelerate HR transformations within your organization.
Price: N/A
Dates: 1-3 Match, 2023
Place: Ponte Vedra Beach, FL
Suitable for those looking to invest in continued professional development and want to become an HR business partner, this two-day course will teach you to become a leader of change. Join senior HR business partners and leaders who share their experience, advice, and mentorship on how to manage the workplace in alignment with modern challenges and uncertainty.
Price: $995
Dates: 22-23 March, 2023
Place: London, England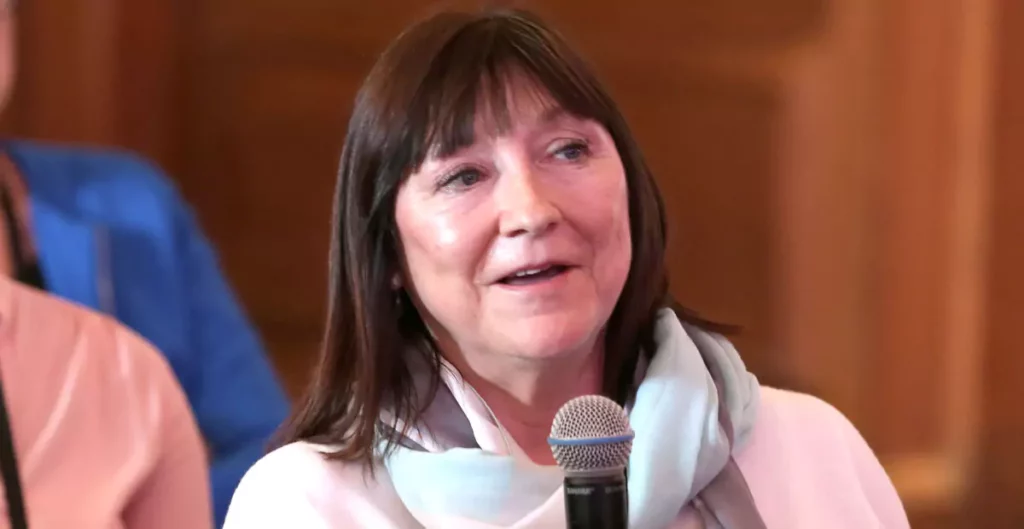 Attend one of the world's biggest tech conferences and learn from inspiring keynote speakers, be challenged in small groups, and connect with others. Cover topics ranging from data science to autotech and environmental sustainability and walk away with the knowledge to face big challenges between HR and tech.
Price: From $445
Dates: 26-29 June, 2023
Place: Toronto, Canada 
Carried out over three days, this conference is geared towards leaders at all experience levels. It consists of more than 50 sessions and over 75 speakers and will give you the tools and knowledge to create a more inclusive, diverse, and better workplace. All course material can also be accessed online.
Price: From $1,395
Dates: 30 Oct – 1 Nov ,2023
Place: Savannah, GA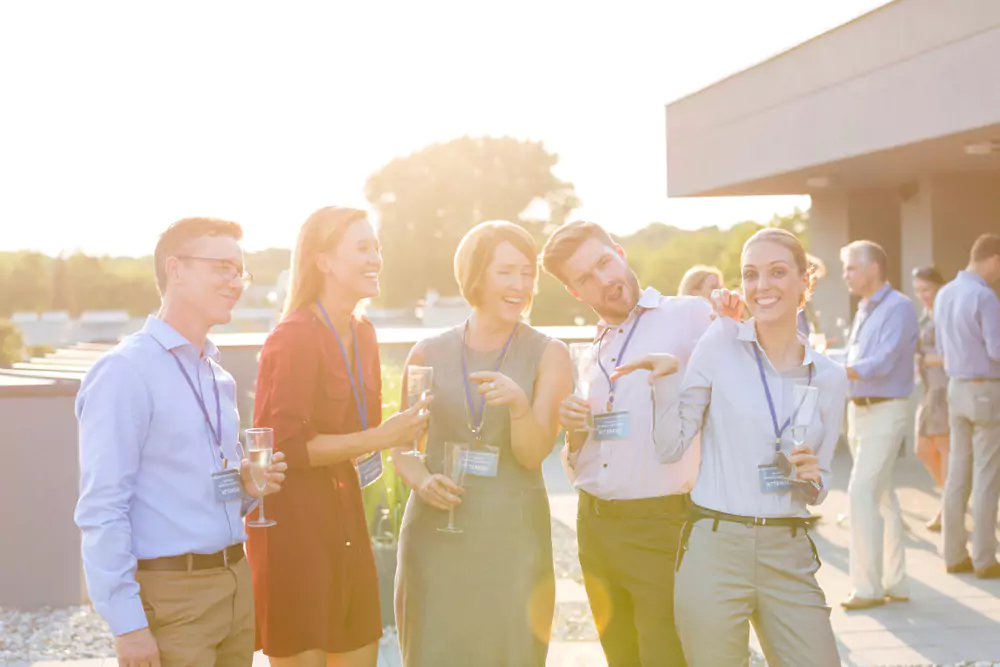 At this HCI employee engagements conference, everyone who attends has the opportunity to learn something special and exciting. In an exclusive and collaborative environment, you will learn how to build an agile and innovative culture in your workplace that attracts a highly skilled workforce. You'll also learn the next best practices for HR so that you can walk away with fresh and new ideas.
Price: $3,195
Dates: 27-30 March 2023
Place: Scottsdale, AZ
Wrapping up
That's a wrap on the 20 best employee engagement conferences of 2023. Attending HR and employee engagement conferences can help bring best practices into your workplace and, as a result, can lead to a more engaged, diverse, and powerful workforce.
To help engage your employees daily, try a virtual escape room!
---
Join Us For A FREE Demo!
See exactly how our games work, ask questions about logistics and add some energy to your work day. Demos are 30 minutes long and take place on Zoom. There may even be a DoorDash giveaway!
---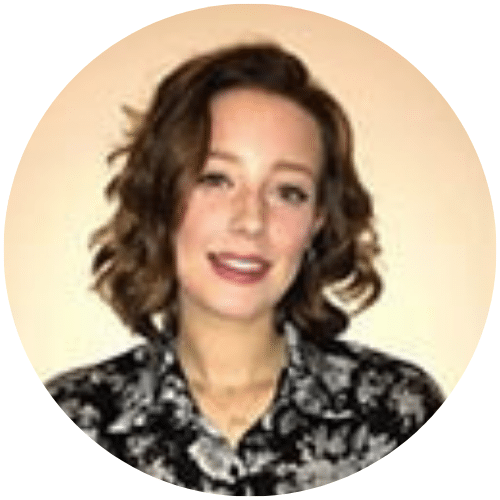 Heather Harper has a Masters in Occupational Psychological from the University of Manchester. She currently works as an editorial writer specializing in organizational psychology – helping teams work better together.