When November rolls around, it's officially the holiday season! Give your team something to look forward to by planning a holiday happy hour with finger foods, drinks, and space where they can mingle. If your team is remote, don't stop reading—this blog is still for you! We've got food and drink ideas for both in-person and virtual holiday happy hours that will give your team a memorable holiday season together.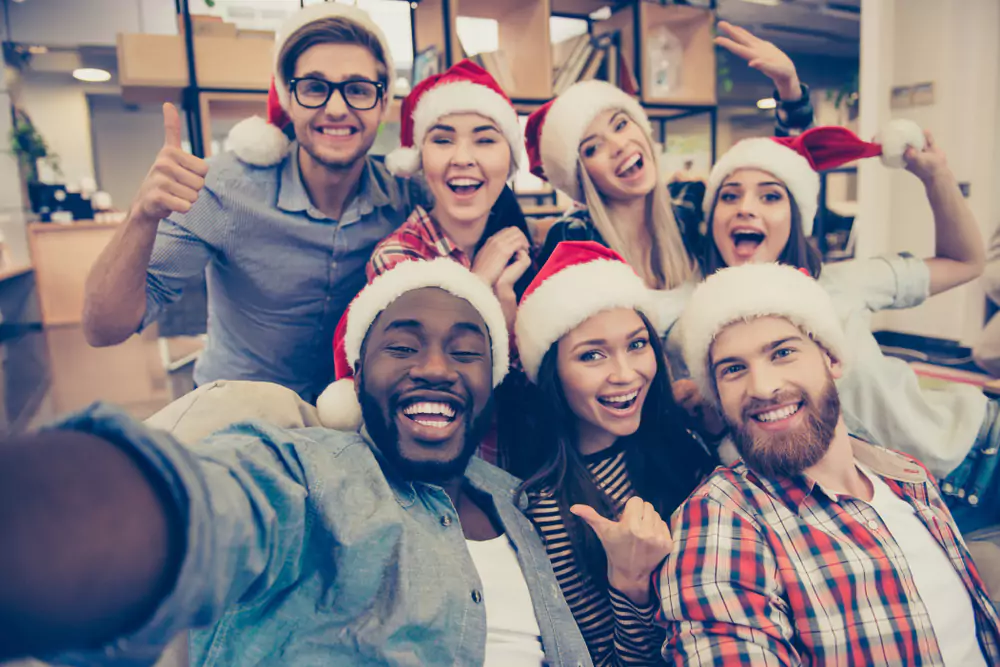 10 Holiday Happy Hour Ideas
Happy hours are great moments where your team can connect, take a break, and have a little fun together. The holidays are the perfect excuse for you to do a holiday-themed happy hour break for your team, and, if your employees usually take time off of work during the season, they'll get a chance to celebrate with each other!
Once you set up your team happy hour, make sure you include the essentials: food and drinks. Here are some simple (but yummy) ideas for your holiday happy hour!
---
---
Join Us For A FREE Demo!
See exactly how our games work, ask questions about logistics and add some energy to your work day. Demos are 30 minutes long and take place on Zoom. There may even be a DoorDash giveaway!
---
---
Easy Holiday Finger Foods for Happy Hour
1. Bisquick Sausage Balls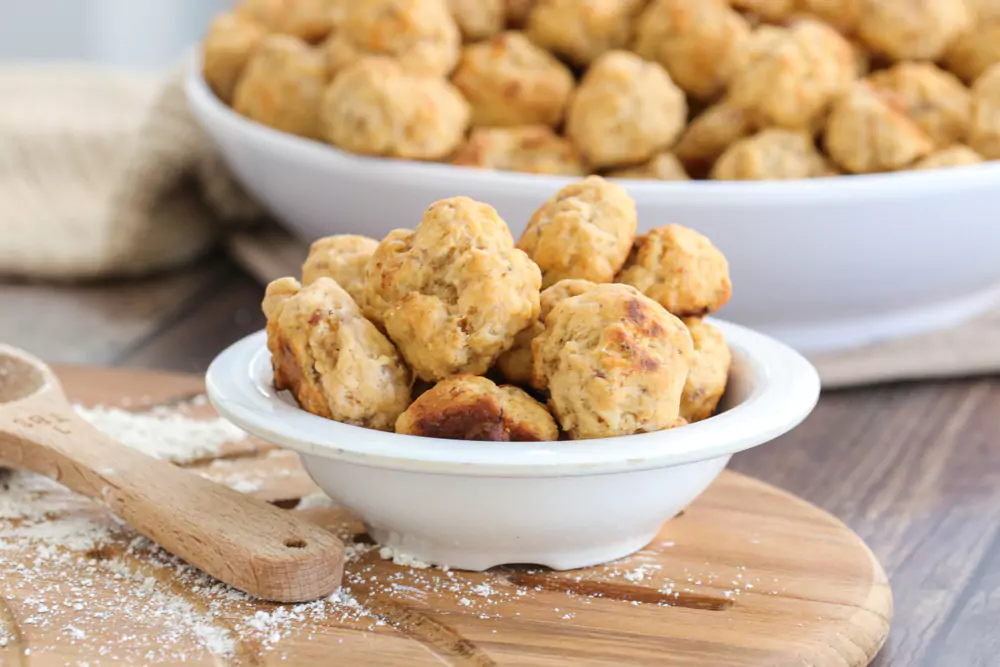 Ingredients:
3 cups Bisquick
1 lb pork sausage
16 oz shredded sharp cheddar cheese
1/2 cup milk
1 1/2 tsp Italian seasoning
How to Make:
Preheat the oven to 350º. In a mixing bowl, combine all ingredients with your hands. With a cookie scoop, form 1-inch sausage balls and squeeze them lightly so they hold their form. Line the sausage balls on a baking sheet and bake until brown, or 20–25 minutes.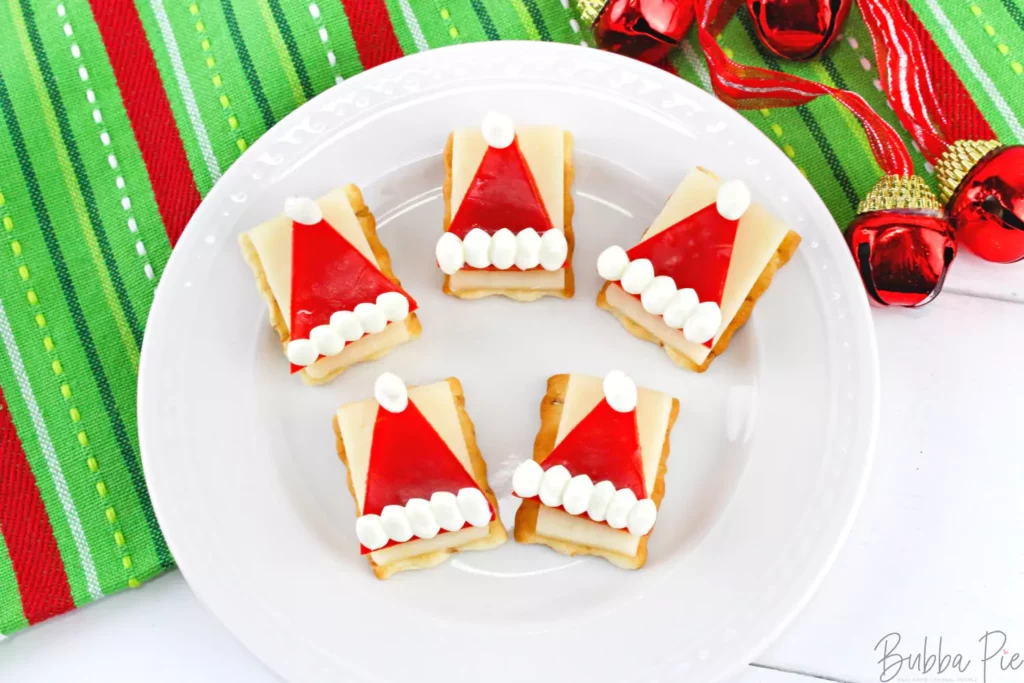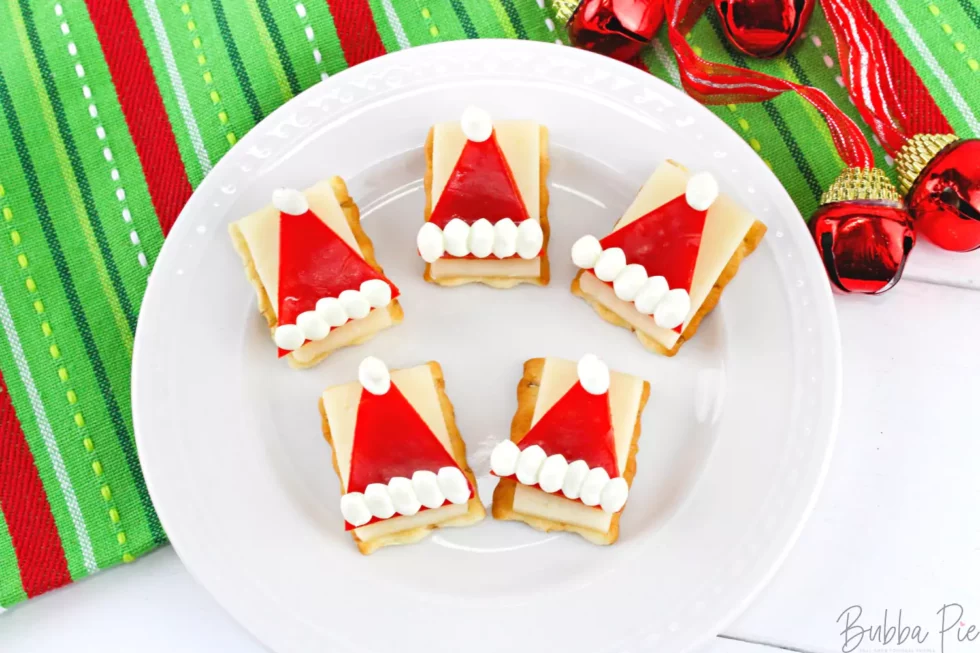 Ingredients:
Monterey jack cheese cracker cuts
2 red bell peppers
4 oz cream cheese (softened)
Town House Flatbread Crisps
How to Make:
Cut the bell peppers in half and clean out all the seeds. Cut each half into small triangles and set aside. Add cheese slices to crackers and place a bell pepper triangle on top (the Santa hat!). Using a piping bag or a sandwich bag with the corner cut off, squeeze small dots along the bottom of the pepper and one dot at the point to finish off the Santa hat.
3. Black Forest Cake
If you've ever had a black forest cake, you know that it's the epitome of end-of-year comfort food. There are so many different recipes to choose from, but the staple ingredients are rich chocolate and cherries. Treat your team (and yourself) to this classic dessert!
4. A Charcuterie Board
Well-laid-out charcuterie boards have seemed to take over the internet, and for good reason. The add-ons are simple (thin meats, cheeses, fruit, and different nuts), but the presentation is what inspires people. You can find charcuterie board kits at some grocery stores or check out this recipe for a packed and impressive board. We suggest making your board while at home and covering it with saran wrap to transport it to your holiday happy hour.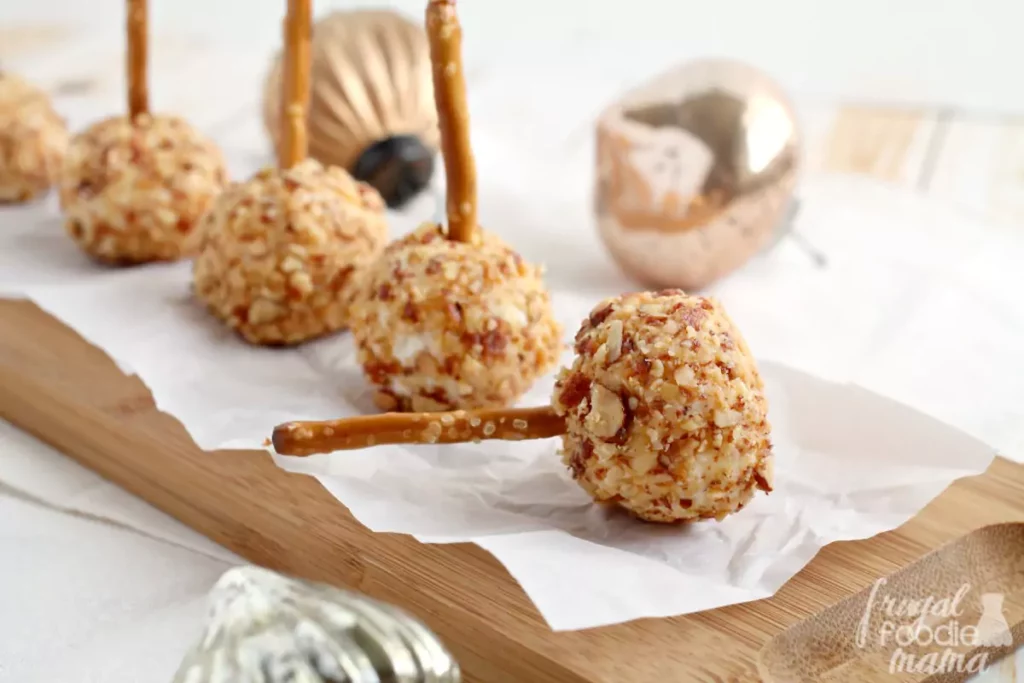 Ingredients:
8 oz cream cheese, softened
1 cup shredded mozzarella cheese
1 cup shredded parmesan cheese
1 tbsp honey
½ tsp garlic powder
½ cup Blue Diamond honest roast almonds, ground
Pretzel sticks or toothpicks
How to Make:
Put the ground almonds in a small bowl and set aside. In a mixing bowl, beat together the cream cheese, mozzarella, Parmesan cheese, garlic powder, and honey. Shape the cheese mixture into tablespoon-sized balls, and roll each ball in the almonds to cover it. When you're done with the batch, refrigerate them for at least 2 hours. Stick pretzel sticks or toothpicks in each cheese ball before serving.
Cocktails & Mocktails for Holiday Happy Hour
1. The Ginger House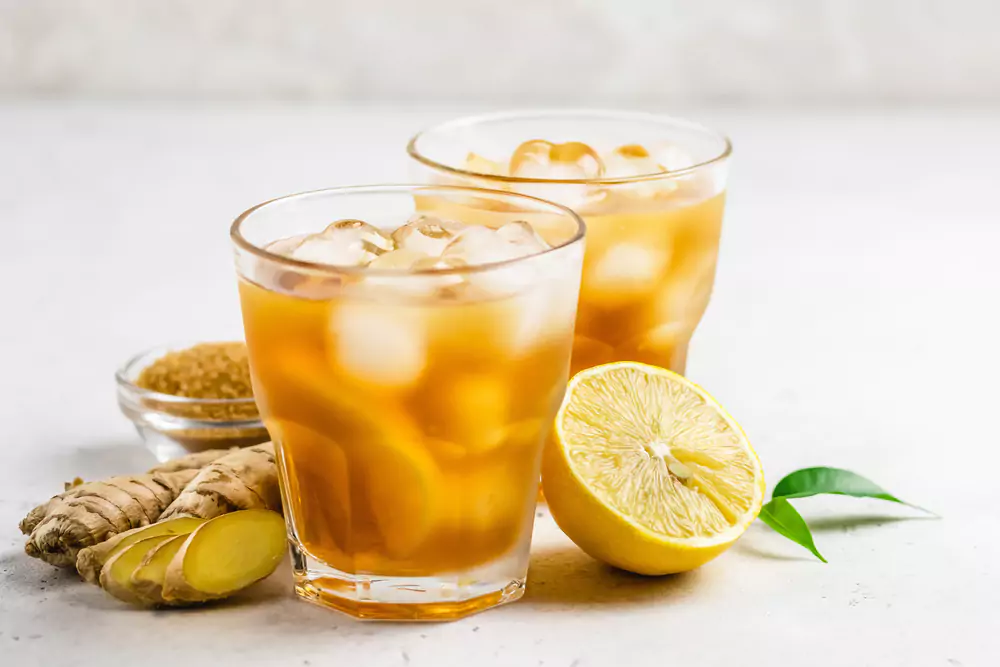 This drink is featured at Find & Rare in New York City, and usually uses Brenne Estate Cask whiskey, but feel free to use your favorite whiskey!
Ingredients:
2 oz. whiskey
1.5 oz ginger liqueur
1.5 oz fresh-squeezed lemon juice
How to Make:
Add the ingredients to a cocktail shaker with ice, shake, and serve strained.
2. Rosemary-Grapefruit Sparkle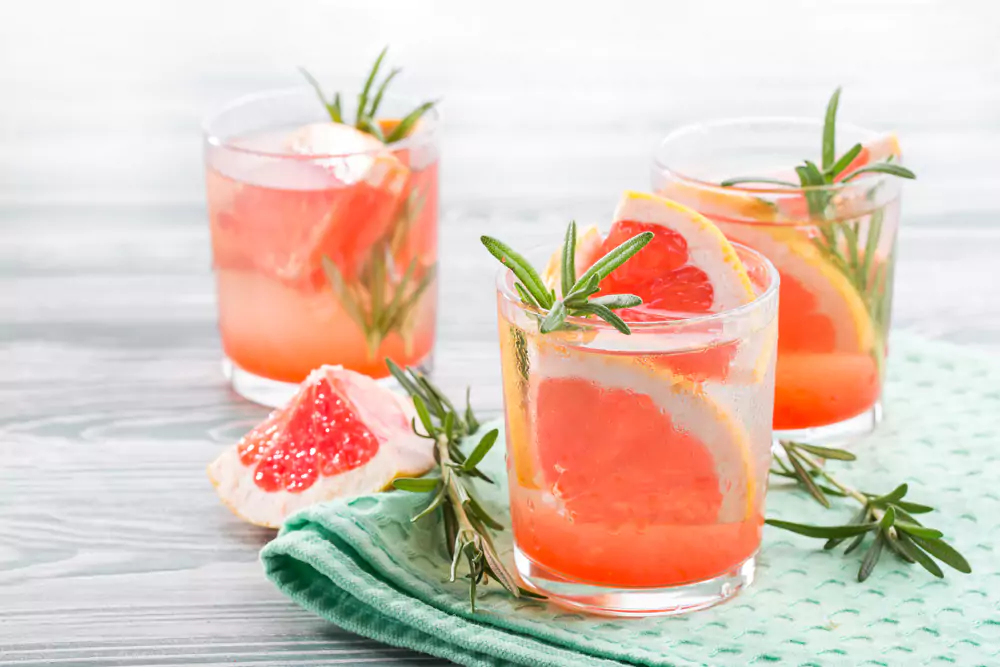 Ingredients:
¼ cup rosemary leaves, coarsely chopped
½ cup boiling water
1 tbsp honey
1 cup pink grapefruit juice
8 oz. sparkling water
Optional: vodka or gin
How to Make:
Steep the rosemary leaves in boiling water for 15 to 20 minutes (make sure you cover it in a safe container to keep the heat in). After it's steeped, strain the leaves and add the honey. Leave the mixture in the fridge to cool, and when it's ready, mix the rosemary syrup with the grapefruit juice. Pour it into glasses over ice, add sparkling water, and enjoy!
3. Spiked Hot Chocolate
This one's simple—pick your favorite hot chocolate recipe and just add booze! Peppermint schnapps, whiskey, or Bailey's are all great options for your spiked hot chocolate. Just make sure you set aside some normal hot chocolate for anyone who prefers it without alcohol.
4. Bailey's and Coffee
This drink is a simple yet delicious addition to your drink list, and, just like hot chocolate, you can leave aside some alcohol-free coffee for those who need a normal caffeine boost.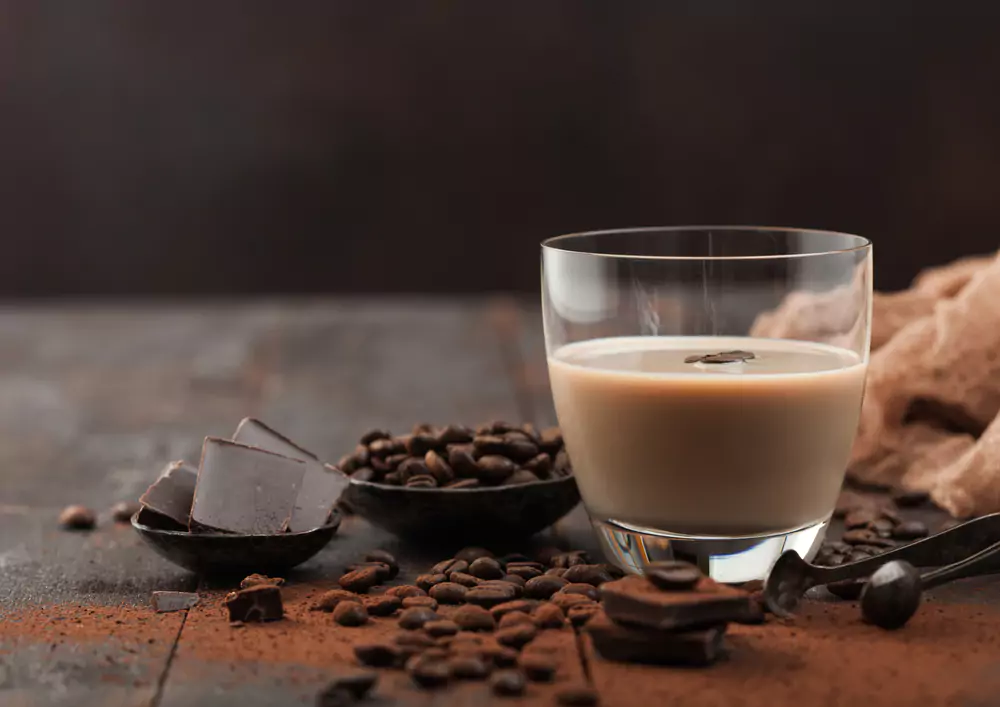 Ingredients:
Cups of coffee
Bailey's Original Irish Cream
How to Make:
Pour a splash of Bailey's in each cup of coffee. Have fun!
5. Christmas Mocktail
Ingredients:
2 oz cranberry juice
2 oz apple cider or apple juice
1 oz orange juice
2 oz ginger ale
How to Make:
Add all the ingredients over ice, topping it off with the ginger ale, and stir. Feel free to add a garnish of mint!
10 Virtual Holiday Happy Hour Ideas
If your whole team or some of your team works remotely, you've still got a great opportunity to set up a virtual holiday happy hour.
Be sure to incorporate some of our virtual holiday party themes and games as you prep your team on food and drink!
Food for Virtual Holiday Happy Hour
1. Christmas Cookies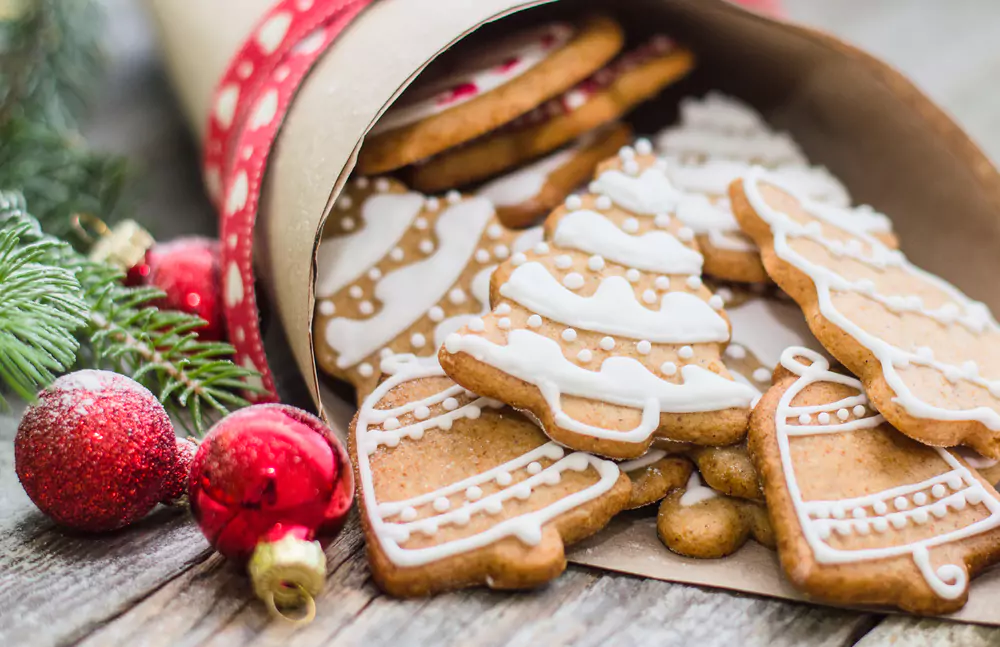 Let everyone grab a pack of their favorite Christmas cookies and join the holiday happy hour! You can challenge them to find the most festive pack of cookies, or, if they're a Martha Stewart in the making, they can make and decorate their own cookies. Check out some great recipes below!
Get your team in the kitchen for a little while! They won't be upset about how great their house will smell after this recipe.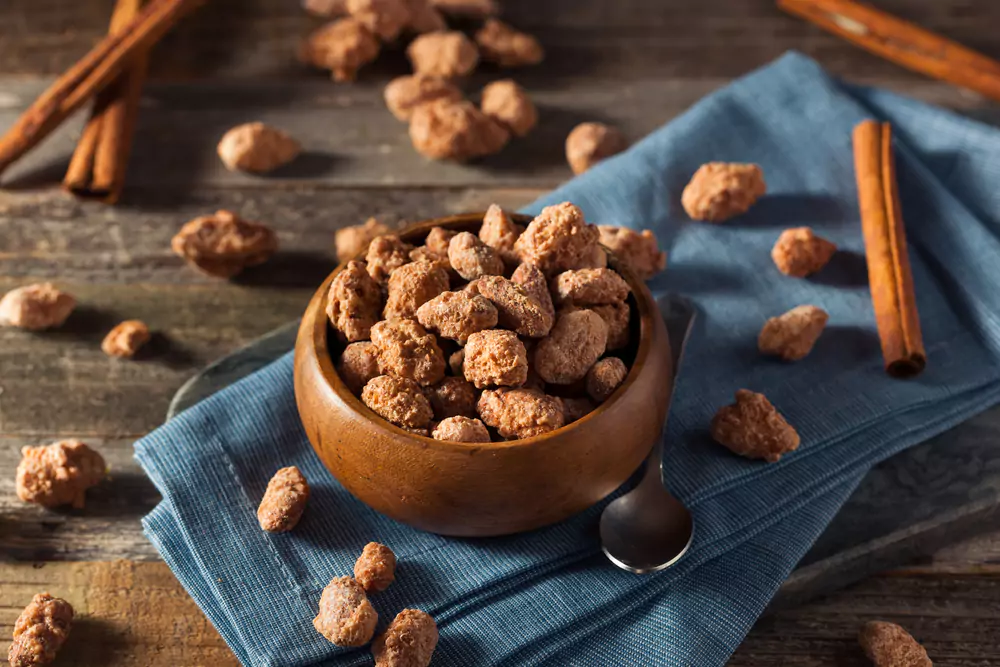 Ingredients:
1 lb almonds
1 egg white
1 tsp vanilla
½ cup sugar
½ cup brown sugar
1 tbsp cinnamon
How to Make:
Preheat the oven to 250º. Whisk egg white until frothy, add vanilla, then coat the almonds in the egg and vanilla mixture. In another bowl, combine the sugars and cinnamon, and add the dry mixture to the almonds and coat them well. Place the almonds on a pan with parchment paper and roast them for 70–90 minutes. Stir them about every 10 minutes until they're dry. Let them cool for about 5 minutes, and enjoy!
3. Pigs in a Blanket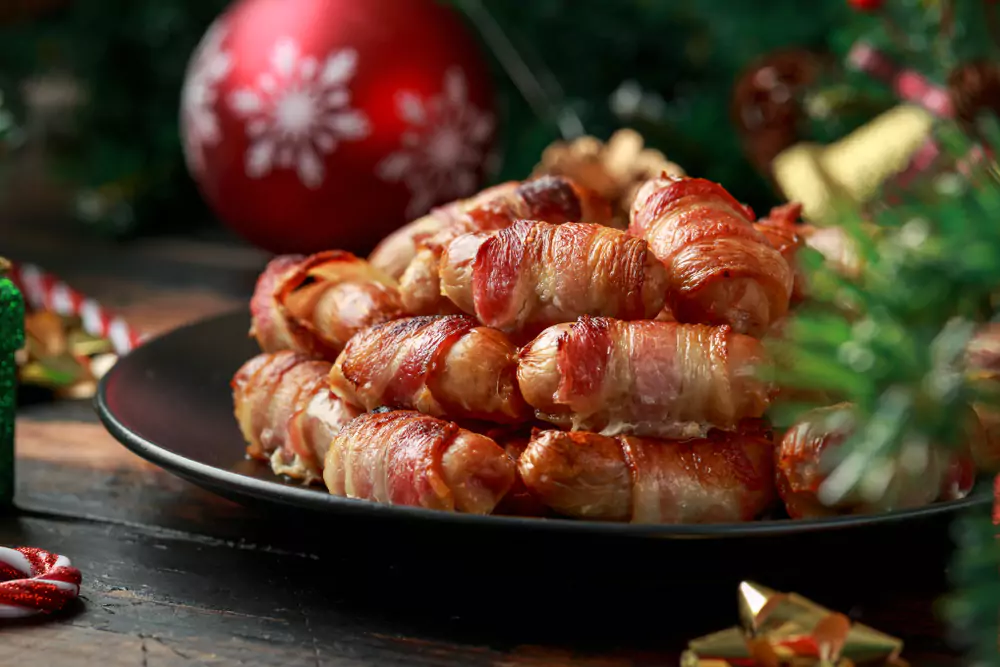 Ingredients:
1 tube (8 oz) crescent rolls
1 12-oz package mini cocktail wieners
4 tbsp melted butter
Salt for seasoning
How to Make:
Preheat the oven to 375º. Unroll your crescent rolls, tear where perforated, and cut each triangle into 3 smaller triangles. For each piggy, place a mini cocktail wiener on the thick end of a triangle and roll. Place the piggies on a baking sheet, brush them with butter, and sprinkle them with salt. Bake for about 12–15 minutes or until they're golden.
4. Shrimp Cocktail
This one's an easy way to upgrade your finger foods to something fancy! Shrimp and cocktail sauce are easy finds at any grocery store. For your holiday happy hour, challenge your team to place the cocktail sauce in the most unique dish that they have, and see what they come up with.
5. Toasted Bread and Jam
See if your teammates can find a braided bread roll at their local bakery or grocery store. They can choose to toast it if they want and let them choose a jam of their choice to spread over each bite. We like to keep it festive with strawberry jam!
Drinks for Virtual Holiday Happy Hour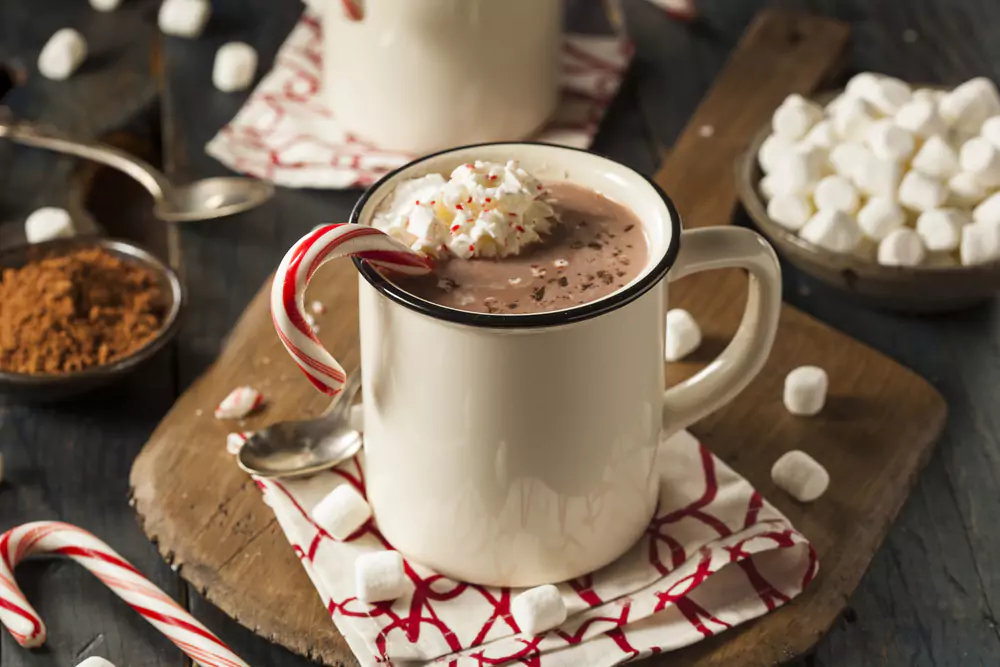 Ingredients:
Hot chocolate mix
2 cups milk (or 1 cup milk and 1 cup heavy cream)
Candy canes or peppermint sticks
How to Make:
Heat the milk on a stove or in a microwave, and add the hot chocolate mix. Stir it halfway with a spoon, then finish stirring with a candy cane or peppermint stick.
Tip: If someone prefers their own hot chocolate recipe over a hot chocolate mix, let them use that and ask if they'd like to share their recipe with everyone!
2. Holiday Virtual Mixology Class
Mix things up with your team by hosting a holiday-themed virtual mixology class! You (or another alcohol connoisseur on your team) can send out a list of ingredients for one or two drinks and dedicate a portion of your happy hour to everyone learning the recipe together. You can also go the route of bringing in an expert mixologist to guide your team through making drinks.
3. Eggnog or Custard
These are two classic holiday drinks! During the holidays, they're easy for everyone to find at the store. Since the two look somewhat similar, you can play a little guessing game about who is drinking what. What's even better is that these drinks play nice with a little bit of brandy if you want to keep things light and loose.
4. Christmas Punch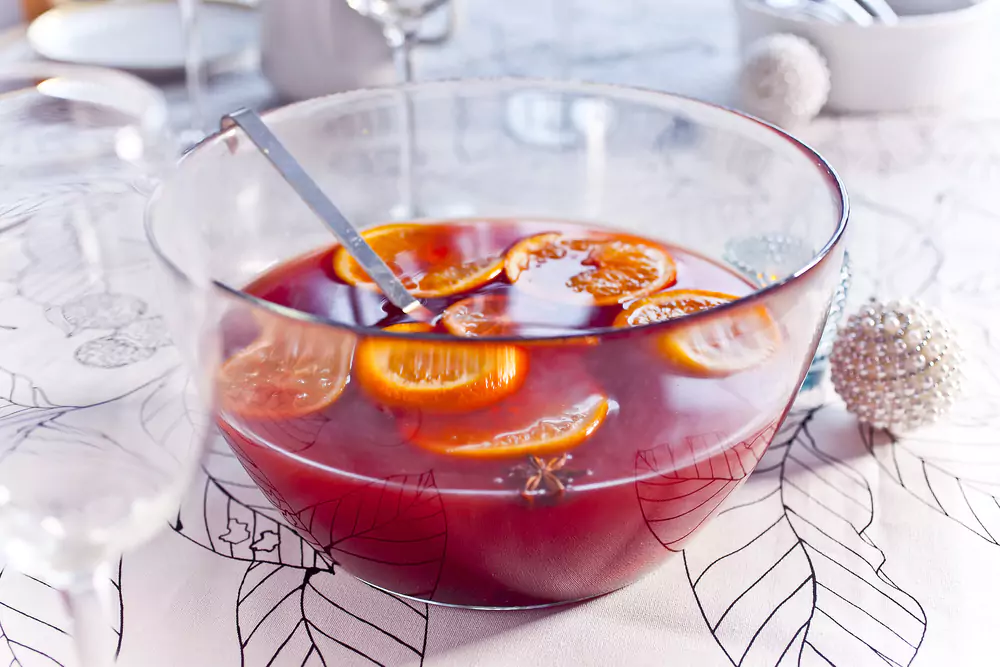 Ingredients:
2 cups cranberry juice
2 cups orange juice
1 cup pineapple juice
1 cup ginger ale
How to Make:
Add all ingredients together over ice and stir!
5. Order Starbucks Holiday Drinks – Happy Hour for a Caffeine Kick!
This requires little to no prep work, so you've got more time in your holiday happy hour to mingle and hang out. Each team member can use a food-ordering app to order their favorite Starbucks holiday drink. For the adventurous ones, encourage them to order something they haven't had before! After everyone gets their drinks, you can compare notes and see who made the best choice.
If you're a virtual team leader, consider asking everyone's favorite Starbucks drinks ahead of time and treating everyone to a virtual gift card or delivered treat!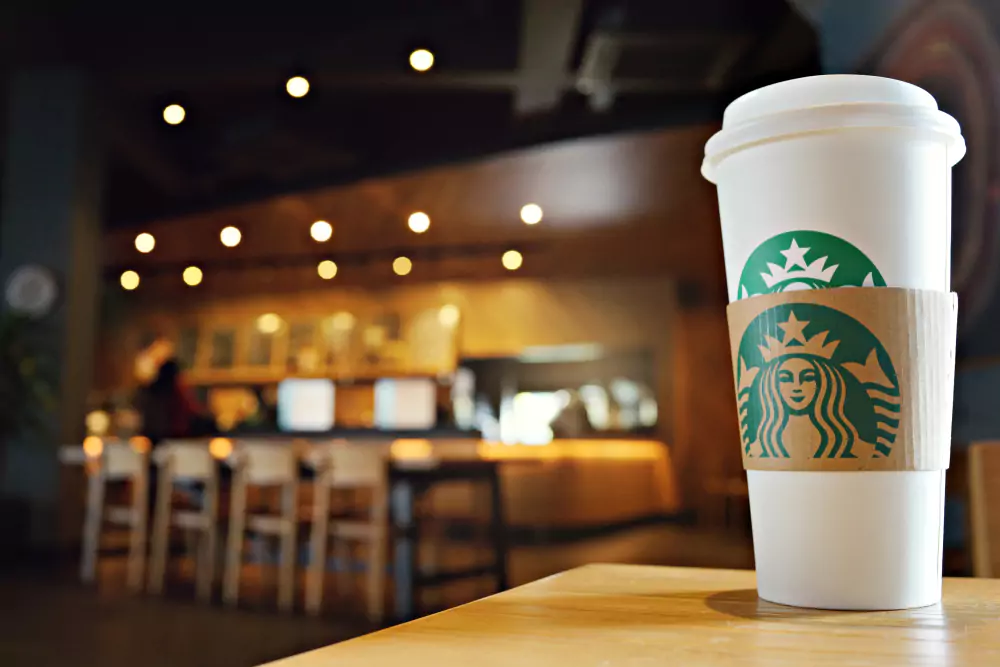 Time to plan your holiday happy hour!
The year's winding down and now you've got the perfect recipe(s) for a successful holiday happy hour! Show your team some appreciation and build some memories with them. 'Tis the season!