It's the spookiest time of the year, which means there are plenty of ways to boost engagement with your team with a little bit of fun! You might not have time to turn the office into a haunted house, but we've got 34 of the best Halloween icebreakers and team building activities that will keep your workplace (or Zoom call!) festive.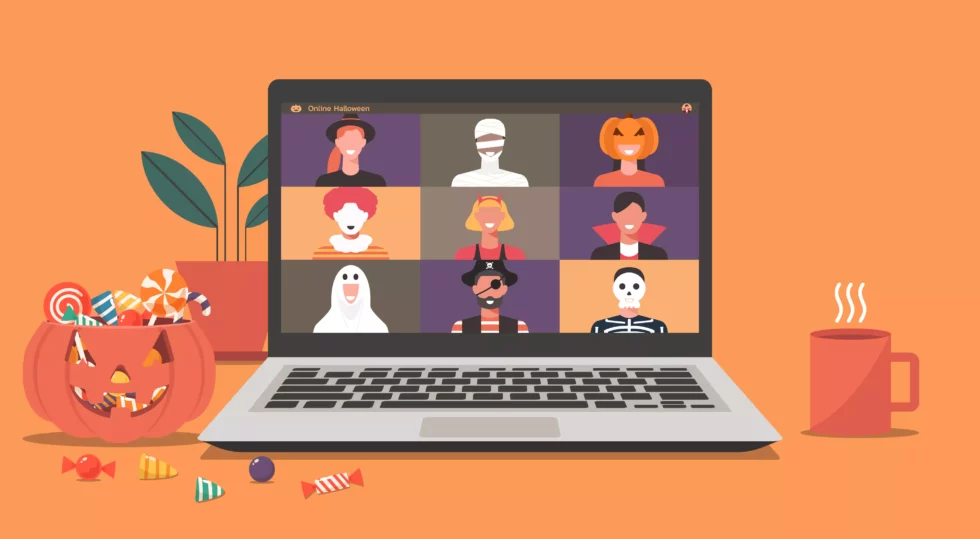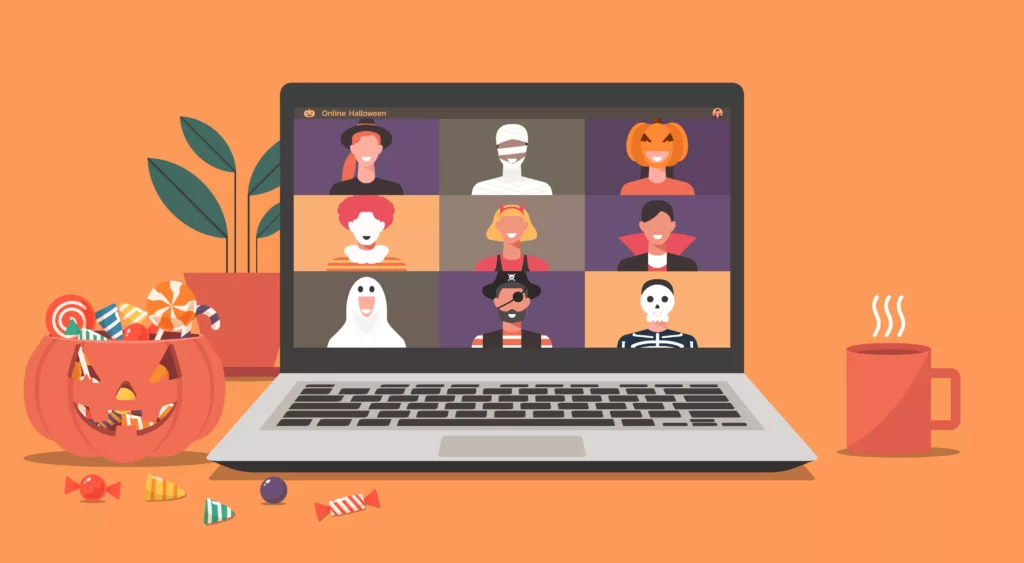 34 Halloween Icebreakers for Work
Here are some of the best Halloween icebreakers that you can use with your team! You can warm up your team for a meeting by pulling out these questions before you start your agenda. If you're doing some team onboarding or team building around the holiday, these will come in handy. You can also use them if you host a Halloween-themed happy hour for your team!
Best of the Best / Up for Debate
1. Who is the best horror movie villain?
2. What scary movie has the best soundtrack?
3. What is the best costume you've ever worn for Halloween?
4. What's the best costume you've seen someone else wear for Halloween?
5. What scary movie or thriller has the best twist at the end?
6. What's the best Halloween candy?
7. What's the best local neighborhood to go trick-or-treating in?
8. What is the best "based on a true story" scary movie?
9. Which spooky movie has the best ending?
10. Who is the best character in The Addams Family?
11. What monster has the best costume?
12. What is the best local haunted house?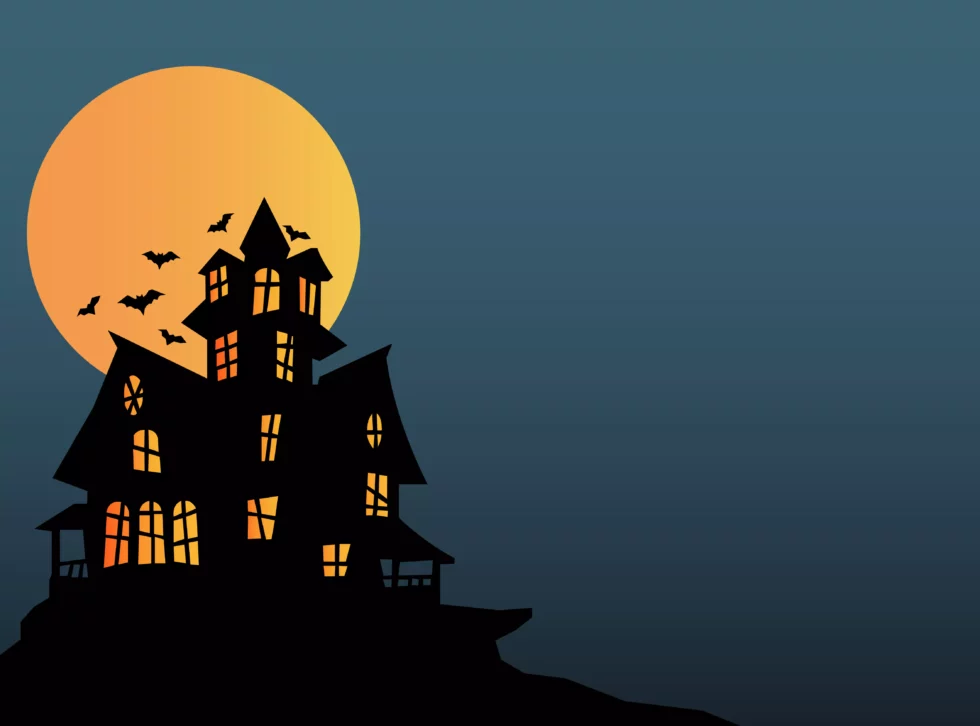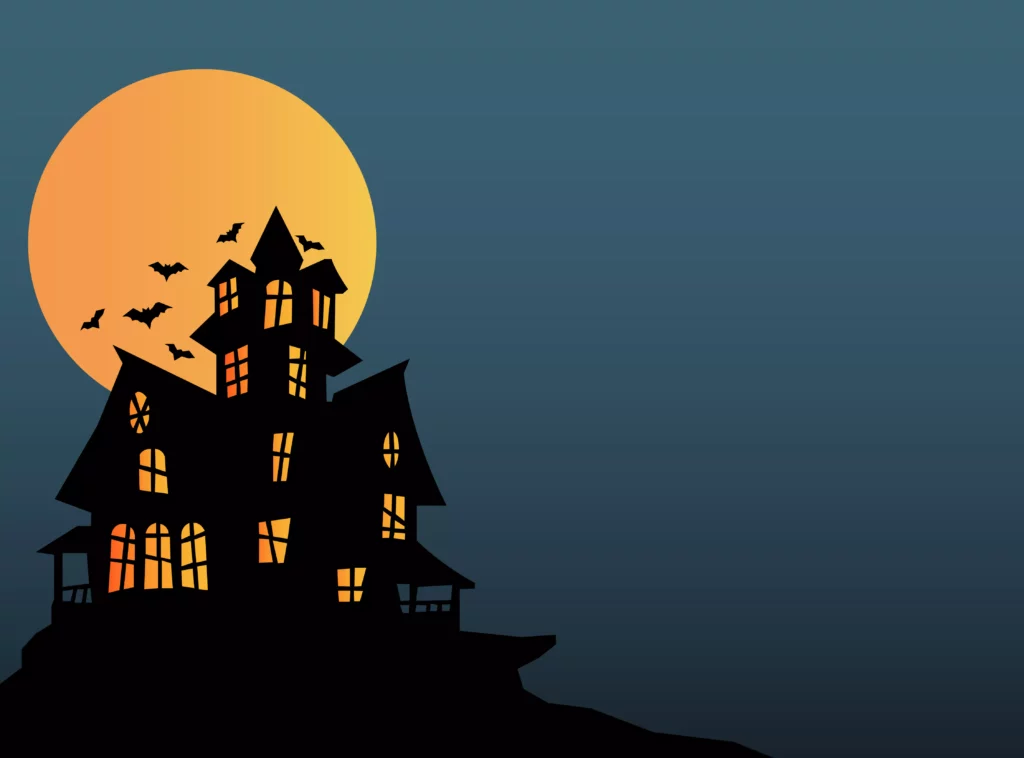 ---
Join Us For A FREE Demo!
See exactly how our games work, ask questions about logistics and add some energy to your work day. Demos are 30 minutes long and take place on Zoom. There may even be a DoorDash giveaway!
---
Horror Movie Favorites
13. What is your favorite horror movie?
14. Who is your favorite horror movie hero?
15. Which movie in the Final Destination franchise is your favorite?
16. What is your favorite movie about witches?
17. What is your favorite "old school" horror movie?
18. What is your favorite horror movie remake?
19. Who is your favorite horror movie villain?
20. What is your favorite zombie movie?
21. What is your favorite "low-budget" scary movie?
22. What is your favorite M. Night Shyamalan movie?
What Would You Do If . . .
23. . . . you were lost in a corn maze and heard footsteps coming toward you?
24. . . . all the lights in your house started flickering?
25. . . . you were bullied in high school and found out you had telekinetic powers?
26. . . . you realized you were being followed by a hearse all day long?
27. . . . every time you went to sleep, a man with knives for fingers tried to kill you in your dreams?
28. . . . you found out your neighbor was a werewolf?
29. . . . you woke up in a room surrounded by porcelain dolls?
30. . . . you were the last survivor of a zombie apocalypse?
31. . . . you started seeing dead people?
32. . . . you were being chased by a monster only you could see?
33. . . . the haunted house you were visiting turned out to be full of real monsters?
34. . . . all your pets that died came back to life and started chasing you?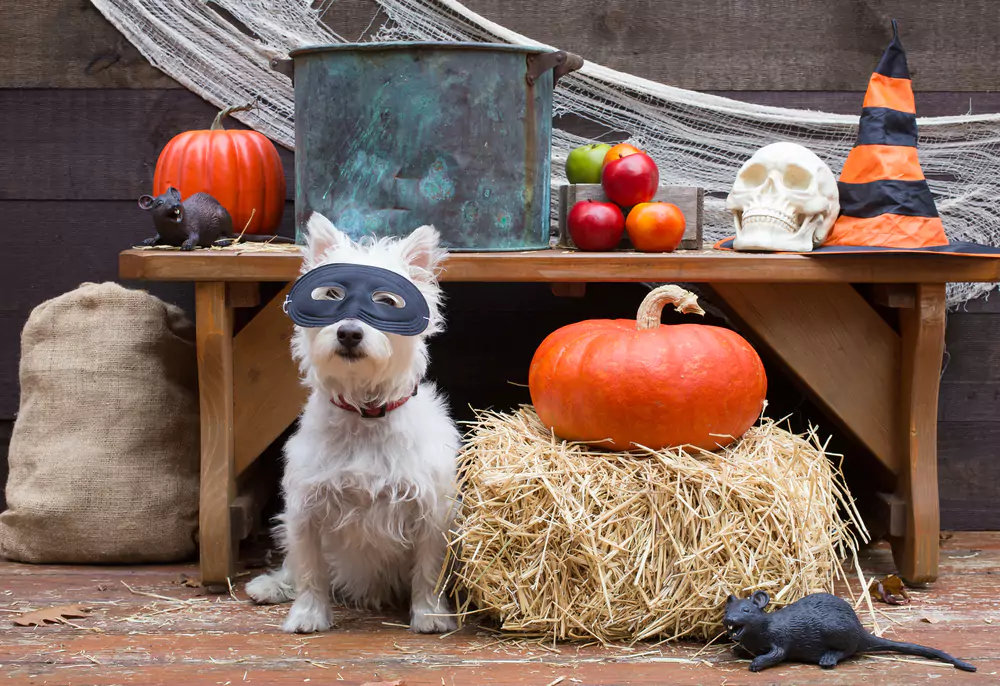 6 Quick Team Building Activities to Do for Halloween
Along with these icebreaker questions, we've got some fun and quick team building activities for you to use during the Halloween season! Just like our list of questions, you can use these at the beginning of a meeting to warm up your team, set aside a short meeting time to play these games, or weave them into your Halloween office party. These activities will give your team a boost in collaboration, communication, and camaraderie.
1. Name that Monster
Hopefully your team is familiar with their scary movie characters. Write down the names of famous "monsters" or characters from scary movies on individual index cards. Each person gets an index card taped to their back, and they have to figure out who's taped on their back by asking others "yes" or "no" questions.
2. Tiny Pumpkin Hunt
Hide tiny pumpkins around the office or a conference room. If you can't find tiny pumpkins in a store, you can print them out on paper. Set a timer for two minutes, and the employee who finds the most amount of pumpkins before the time runs outwins!
3. Mummy Race
Play this game in a hallway or create an obstacle course outside! Split your team into smaller teams and hand them three rolls of toilet paper. Have them start at the end of the hallway or at the beginning of the obstacle course. When you yell "Go," they must wrap one of their teammates as a mummy from head to toe as fast as they can. When they're done wrapping the mummy, the mummy must race down the hallway and back or through the obstacle course. The first one to the finish line wins!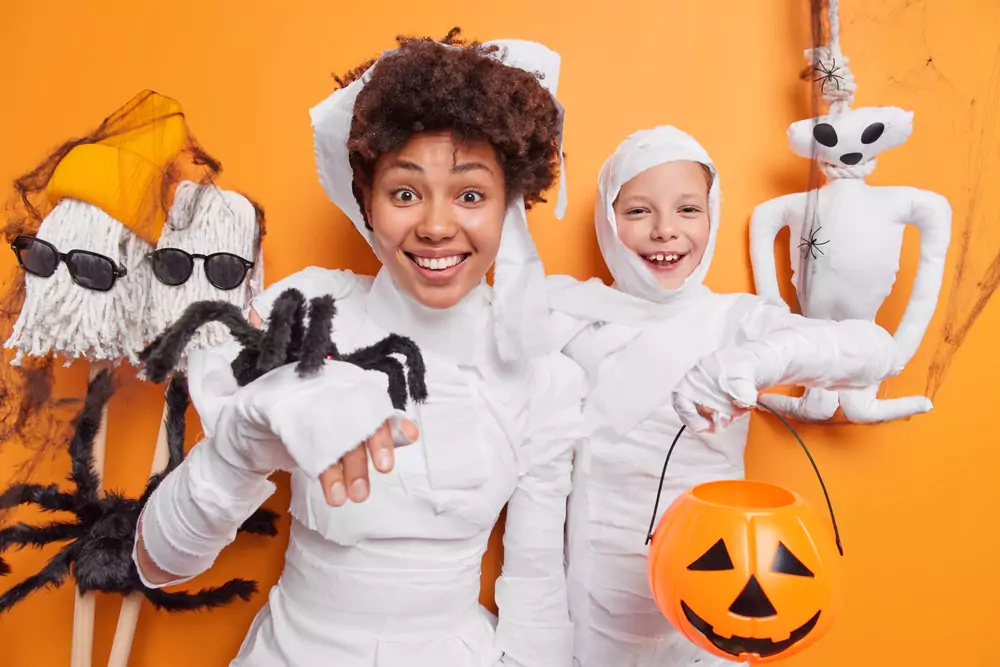 4. Operation Skeleton
This is one-part competition, one-part anatomy. Buy skeletons that you can take apart and put back together. (There are also plenty of online skeleton puzzles that you can print and cut out like this one from GoNoodle.) Hide the pieces around the office or a conference room, and have teammates race to find them and put them together correctly.
5. Guess the Thriller
This one is for the movie buffs! Write a list of scary movies, and using one sentence, describe the movie plot to your team. Your team has 20 seconds to guess the movie—if they guess it, they get a point, but if they don't, you get a point. Whoever has the most points at the end of the list wins!
6. Spooky Charades
Play charades with a twist! Create specific Halloween-related prompts for a quick game of charades with your team. Split them into two groups and have them compete. Some prompts you can use are:
Trick-or-treating
Zombie
Running from a monster
Carving a pumpkin
Turning into a werewolf
Being bitten by a vampire
Running from a killer
Eating candy corn for the first time
Time to Get Spooky!
Halloween is a great holiday to have fun with your team and keep engagement up! Be sure to schedule these icebreakers before meetings or for a little break during the day. So set out the candy corn, decorate with spider webs and pumpkins, and get your team together for these icebreakers!
---
Get Your Free Game
The 3-Minute Non-Cringey Ice Breaker for Your Next Meeting
A ready-set-go game to run at your next fully remote or hybrid meeting without the hassle or added pressure of developing a team-building exercise yourself. Get it here →
---