Team building is crucial for improving productivity, engagement, morale, and employee retention! For New Orleans based teams, there are plenty of fun and exciting team building activities to get your team feeling stronger and more connected. 
Enhance your team's problem-solving ability, and their ability to communicate with each other with the 21 fun activities for team building in New Orleans  listed below. Through playing, laughing, exploring, and relaxing together, your team will return to the office feeling more connected than ever before.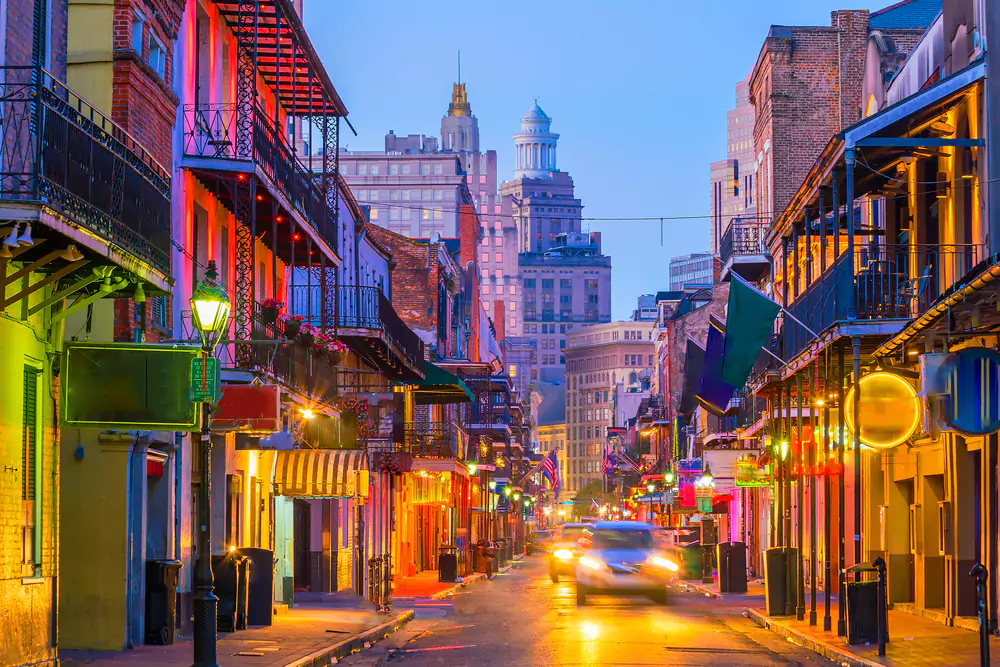 Table Of Contents
21 Team Building Activities in New Orleans
What To See On Your Team Building Trip To New Orleans
21 Team Building Activities in New Orleans
1. Play An Escape Room
Escape rooms are the ultimate team building activity. They promote problem-solving skills, encourage communication, and promote a sense of camaraderie within a team as they work together to escape a themed room in just 60 minutes. 
The Escape Game New Orleans has four themed escape rooms, which are suitable for all levels, for your team to explore. Whether your team decides to break out of prison, pull off the ultimate museum heist, combat an international crisis at a spice market, or work to finish their school assignments by the end of the day, an experienced game guide will help your team through the experience and encourage them to work together to solve riddles.
If this sounds like a fantastic team building activity, but your team is fully or partially remote, the Escape Game also offers virtual escape rooms! In these games, a virtual guide explores the room with a camera on their head as your team gives them instructions to solve the clues and break out of the room in time!
2. Plan An Event With Team Building Hub
Team Building Hub has a team of experts that specialize in planning fun and effective team building events for any workplace team. They take care of the entire event and customize it to match your team's specific goals, strengths, and weaknesses. 
You can do an in-person event in New Orleans, or you can do a virtual event. To organize, contact Team Building Hub, where you will be connected to an event planner who will manage all the logistics of your event. It's a fantastic, stress-free way to arrange a team building activity in New Orleans. 
3. Cook Up a Storm with the New Orleans School of Cooking
Cooking classes allow team members to experience something new together and develop some very useful culinary skills. Plus, food is a great way for your team members to bond with each other and leave feeling connected with each other.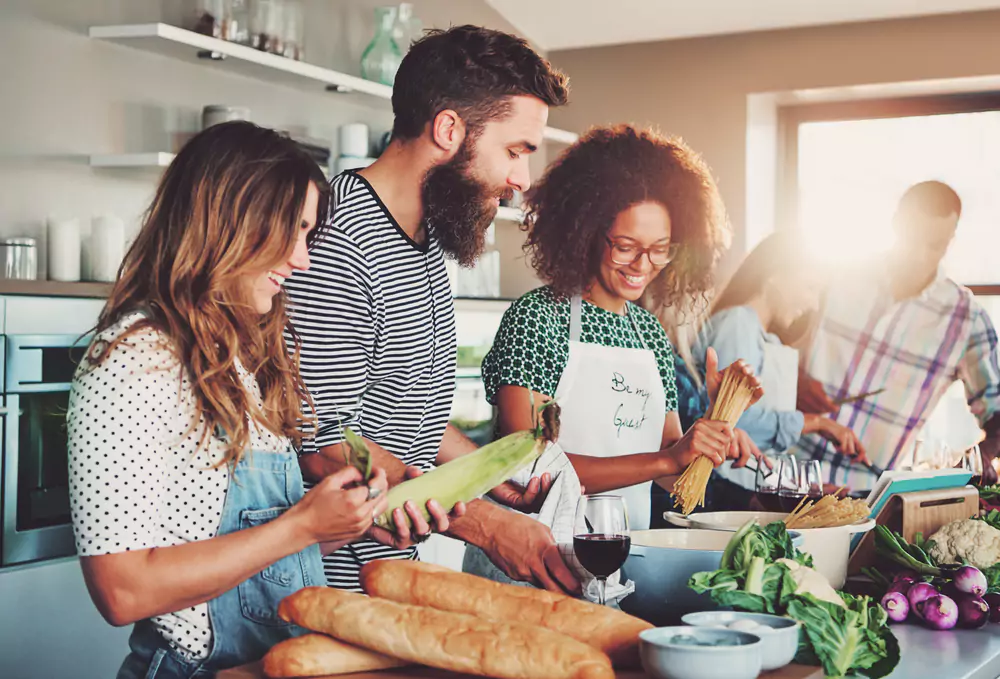 New Orleans School of Cooking is rated the second best food experience in the world on TripAdvisor. They offer private parties, which are designed specifically with corporate teams in mind. Their talented chefs masterfully guide competitors through rounds of competition in which they must prove their culinary skills, intellectual prowess, and their ability to pull together as a team!
You can play this humorous and fun activity by attending the New Orleans School of Cooking site, or you can arrange for them to come to your office or hotel.
4. Volunteer Together
Volunteering as a team promotes empathy and allows members to give back to the community. Studies have shown that people who volunteer are more satisfied with their work-life balance, so this team building activity in New Orleans will not only help you to create a stronger team, but it will also leave you with team members who are happy, fulfilled, and less stressed!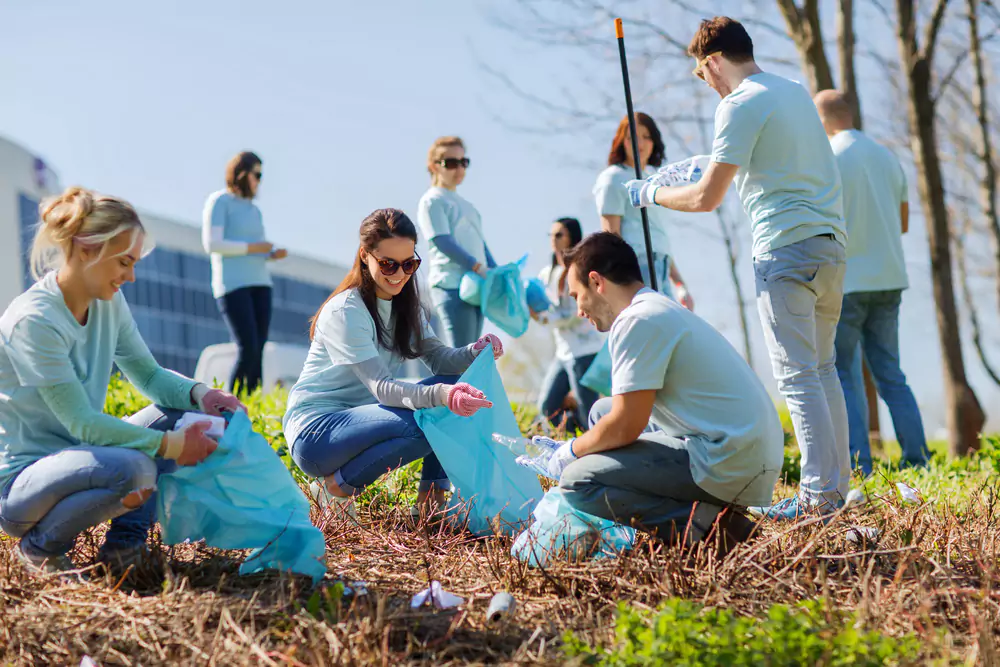 Some New Orleans based charities in need of help include:
5. Heart Raising New Orleans Ghost, True Crime, Voodoo, and Vampire Walking Tour
Not suitable for the faint-hearted, take your team on the scariest team building activity possible as they explore New Orleans' dark history with an adult-only tour from Hottest Hell.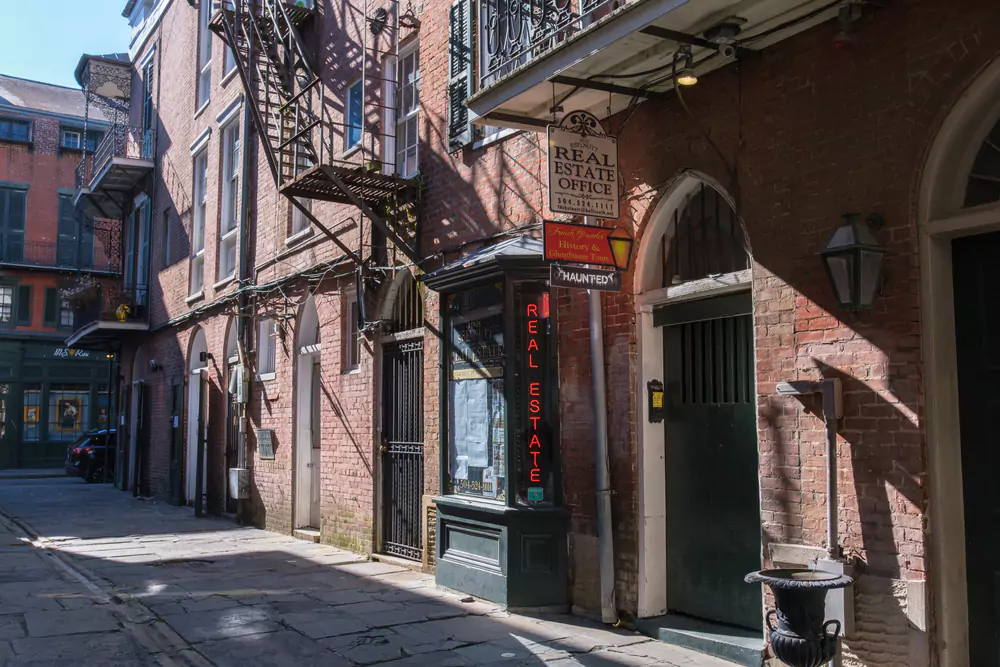 From $25 per adult, your team can get their blood pumping as an expert storytelling guide leads them on a tour of New Orleans and tell stories of true crime, voodoo legends, and paranormal activity. This Ghost, true crime, voodoo, and vampire walking tour is not only an excellent way to bond your team as they bond whilst pumping adrenaline, but it's also a fantastic way to explore the city and see New Orleans in a different light!
6. Play a Virtual Game Show
Online game shows are excellent for enhancing friendly competition and encouraging your team to use their problem-solving skills and work together as a cohesive team!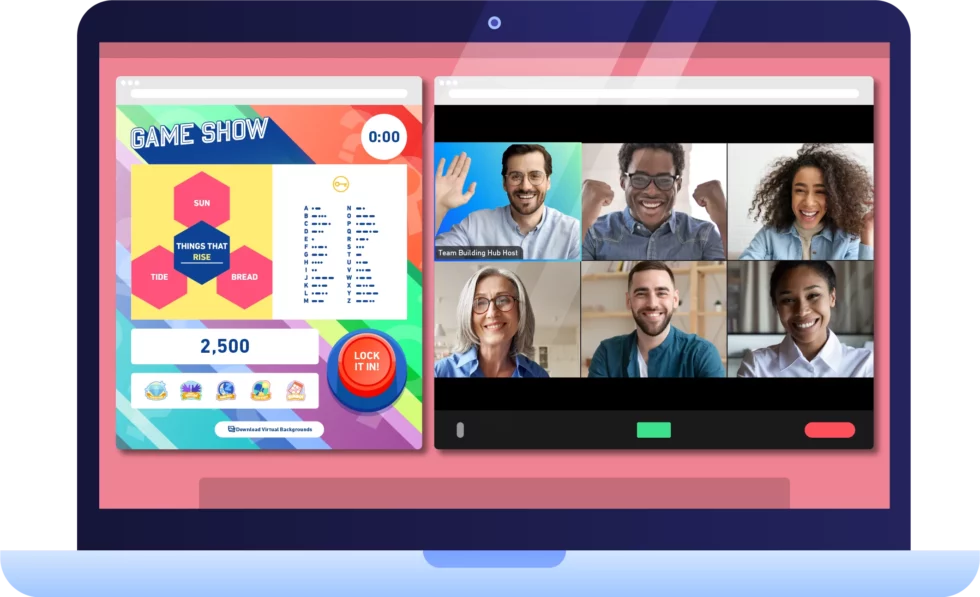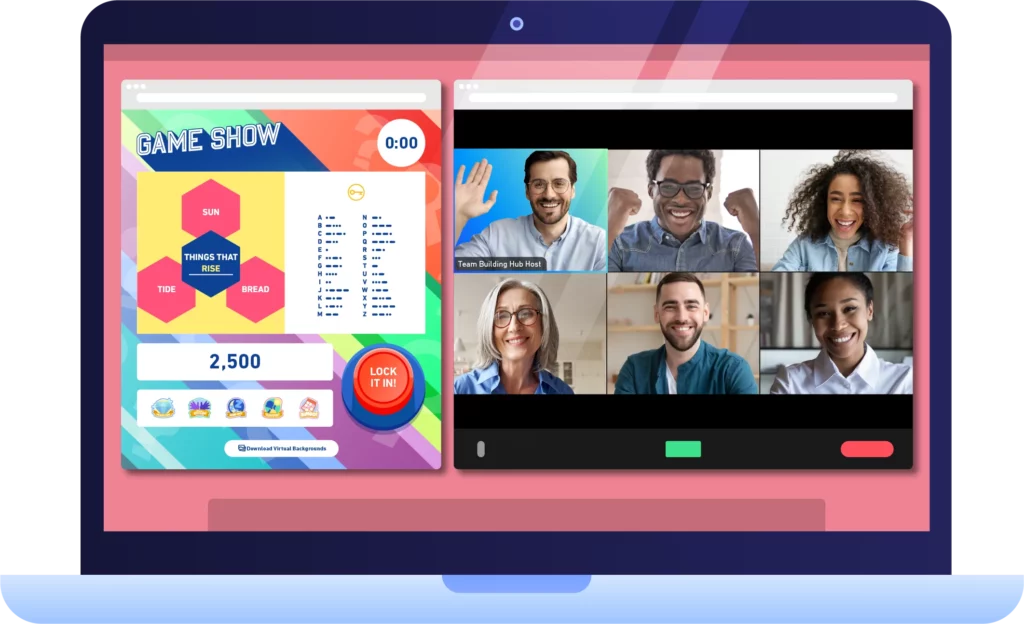 Team Building Hub online game show is designed by team building experts to bring the best out of your team. Hosted on Zoom, your team can enjoy 5 rounds of fast-paced fun that will leave them feeling energized and better connected. With the ability to accommodate between 10 to 150 players, your team will have a game show host to lead the entire event. You can even pick a theme for the game show to make it even more exciting and engaging! 
7. Get Your Taste Buds Tingling with a Food Tour
Food tours give your team time to relax together outside of the office environment. They help loosen tension, alleviate stress, and remind your team that they are all just normal people who share a love for good food!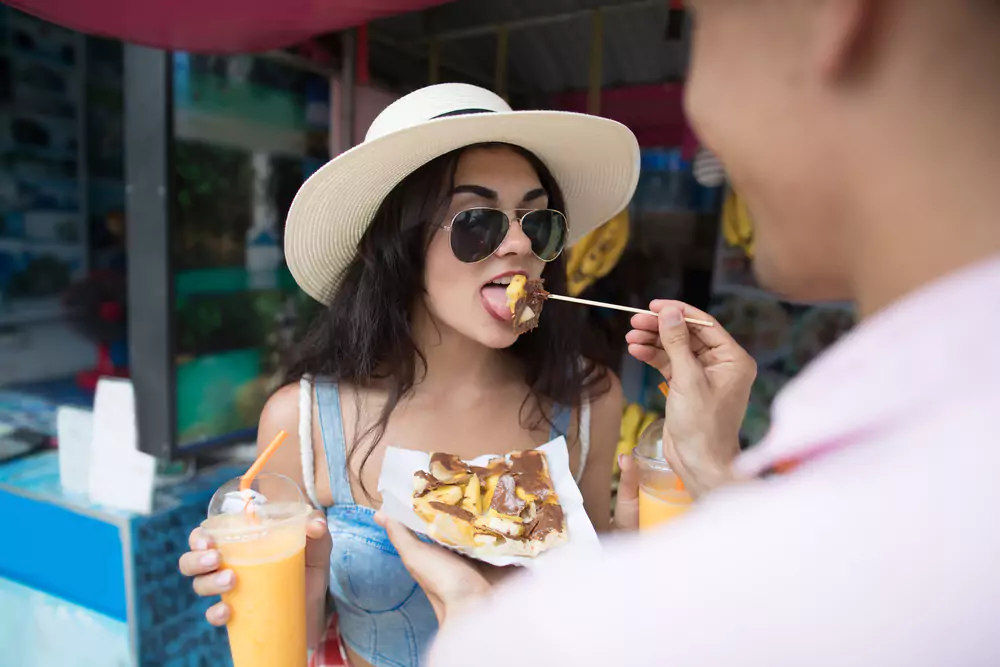 New Orleans is a city that is thriving with culture and plenty of tasty food stops! The number one food tour in New Orleans is the New Orleans Food Walking Tour of the French Quarter. On this tour, you and your team can taste your way through New Orleans' vibrant French Quarter. You'll get a look into local kitchens and receive plenty of tips and tricks on where to eat and drink for team building in New Orleans!
8. Have a Picnic in the park
New Orleans has some beautiful parks and green spaces, and beautiful parks mean beautiful picnic spots!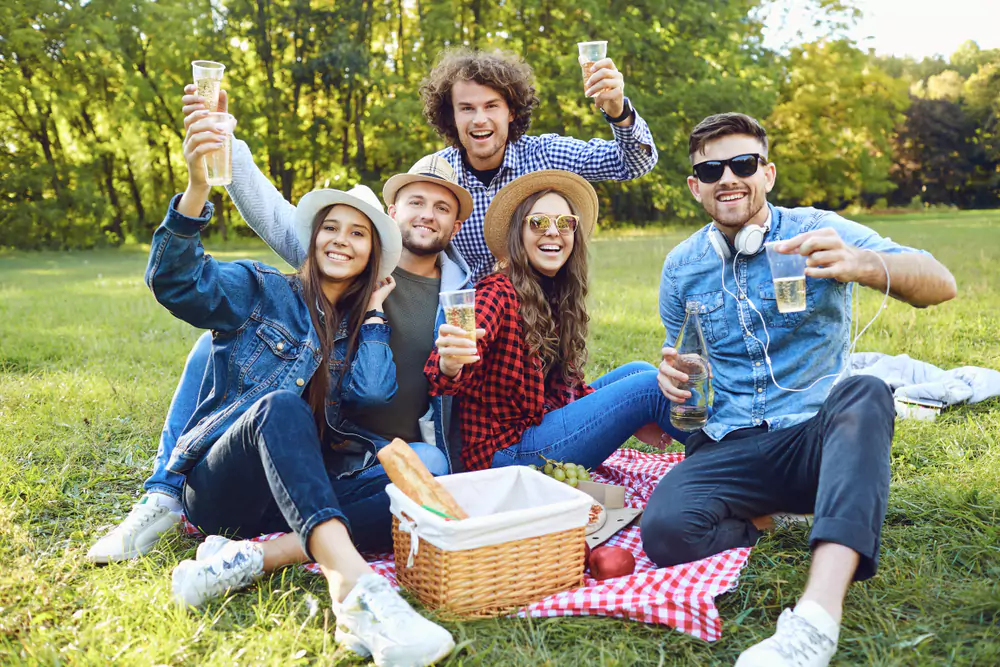 Picnics are great ways to get outside in the fresh air and sunshine and are fantastic ways to help employees relax and unwind. If you also encourage every team member to bring something to share with others, you are giving your team members something to talk about, and you're helping them to get to know each other in a relaxed setting. To make this activity even more special, you could give the picnic a theme, such as Italian food, Greek platters, or festive food!
9. New Orleans Team Scavenger hunt
Scavenger hunts are fantastic team building activities that encourage your team to use their problem-solving skills, as well as create an exciting sense of adventure. Strayboots is one of the best scavenger hunt group activities in New Orleans.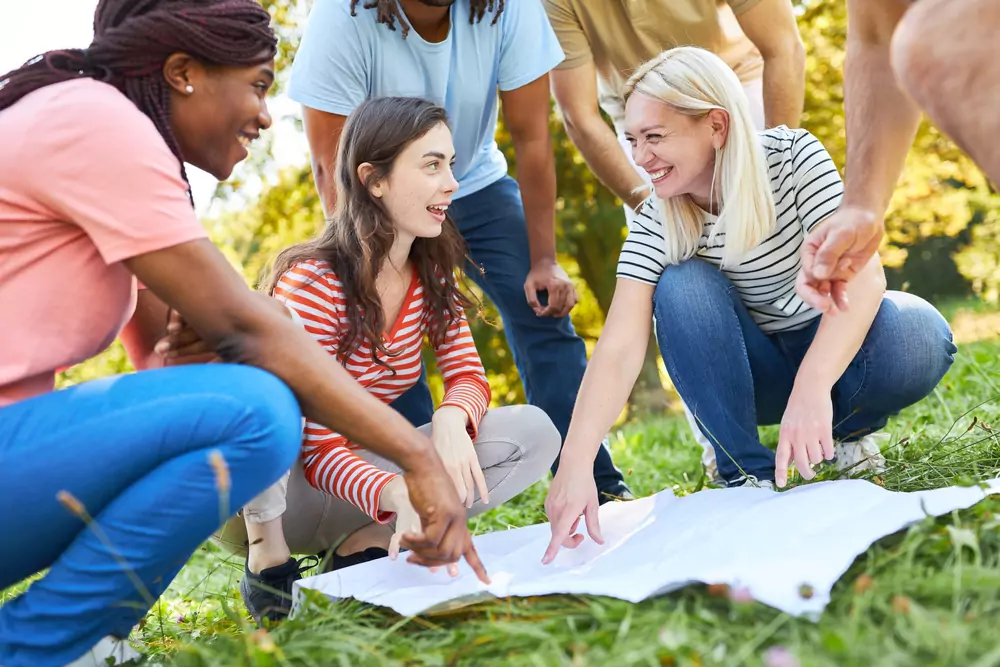 With Strayboots, your team will explore New Orleans by solving riddles and making timed decisions, all of which are carefully designed to build relations and rapport, and increase your teams natural problem-solving ability.
10. Get Creative with a Pottery class
If your team is creative and looking for a hands-on team building activity in New Orleans, a pottery class at the New Orleans Hands In Clay, a Ceramics gallery and pottery teaching school, is a fantastic way to unleash their creativity.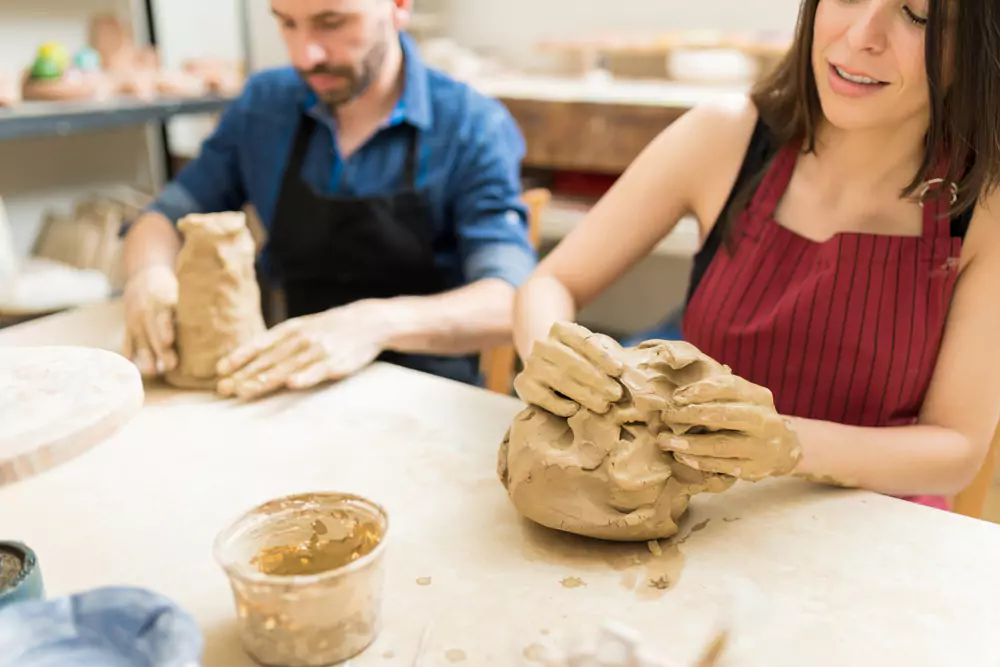 Designed to get everyone involved, classes are available during the day and in the evening and can be geared towards beginner and intermediate ceramic students, so all your team can get involved and get their hands dirty!
11. Explore the City with a City hunt
New Orleans is a pot of history, music, art, and culture and all of this can be explored on the City Hunt group activities New Orleans tour. As a mixture of a scavenger hunt and a treasure hunt, your team can explore various New Orleans locations on the hunt for some key landmarks. They can explore the East Riverside and its buzzing streets, or they can get a taste of both Cajun and Creole Cuisine as they explore New Orleans' beautiful Garden District.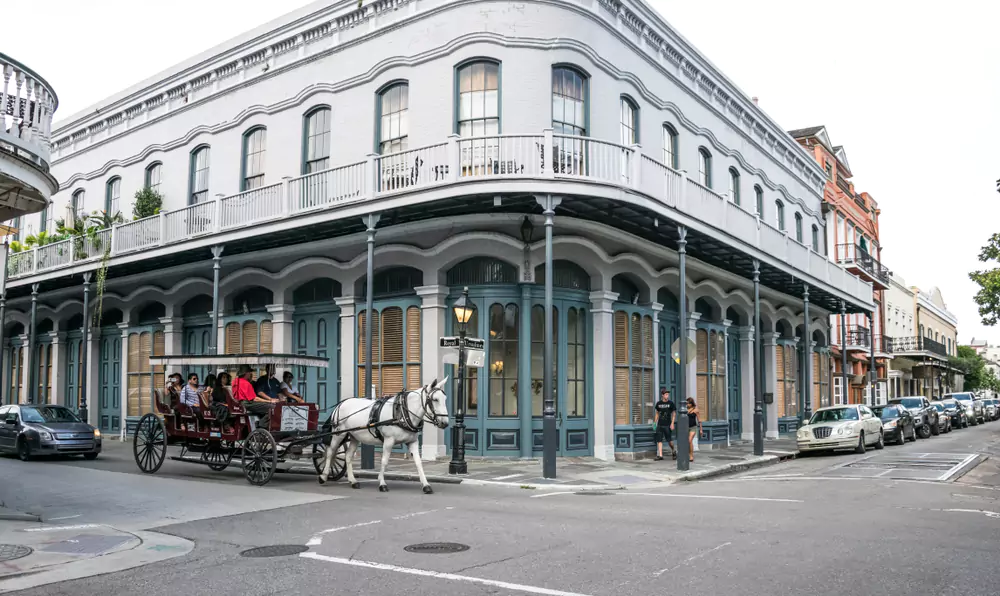 By the end of this fantastic New Orleans team building activity, your team will have built lifelong relationships with each other and the positive vibes will be flowing!
12. Blow off Some Steam with Paintballing
Phill's Paintball in New Orleans offers paintballing fun for all types of teams. Situated downtown, this great facility is the perfect activity for team building in New Orleans. It will improve leadership, increase communication and teamwork, develop your team's problem solving skills, and promotes the formation of positive relationships within your team!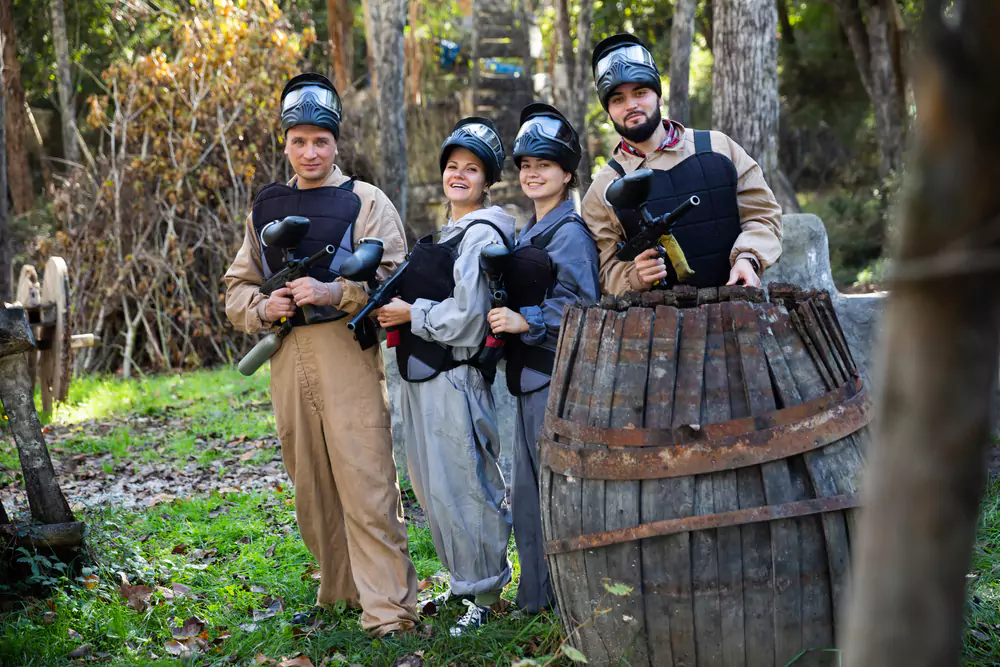 What better way to blow off some steam than to have your team hitting each other with hard balls?!
13. See a Comedy Show
Let your team members get to know each other a little better as they laugh their heads off. Visit New Orleans's famous Comedy House Nola for an evening of fun and joy.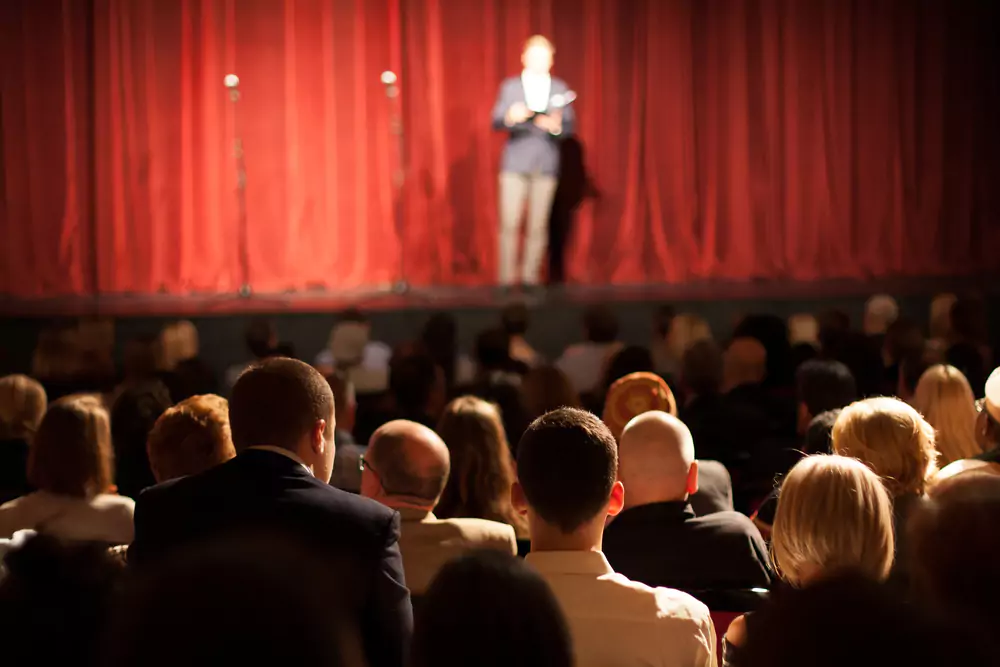 Comedy shows are great ways to boost your team's morale and spirit because it allows your team members to form bonds in a low-pressure environment because they are always watching the show of hilarious comedians. After, you could even pop into one of New Orleans' many bars so that your team can share what they thought was the funniest part of the show!
14. New Orleans Secrets Tours
Immerse you and your team in New Orleans' many secrets with a historical and cultural tour of the city.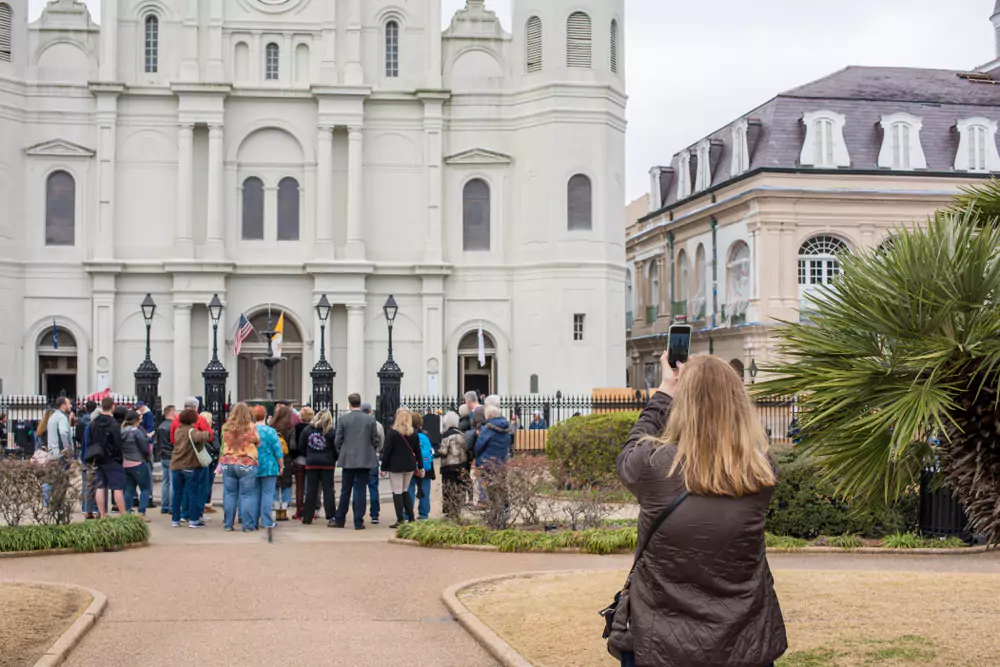 Passionately run by locals this has been voted one of the best team building activities in New Orleans for small corporate teams. With trip advisor reviews claiming this to be "by far the best tour of our trip", the New Orleans Secret tour has lots to offer your team. Step out of the conference room and your team of any size and go on a customized tour of New Orleans' history and culture. They can mingle, bond, and build trust whilst exploring New Orleans magic!
15. Get Competitive with Bowling
Bowling creates a fun, engaging, and positive environment that encourages team members to build strong interpersonal relationships. It's an environment with no pressure, which means that team members can focus on getting to know each other and having fun.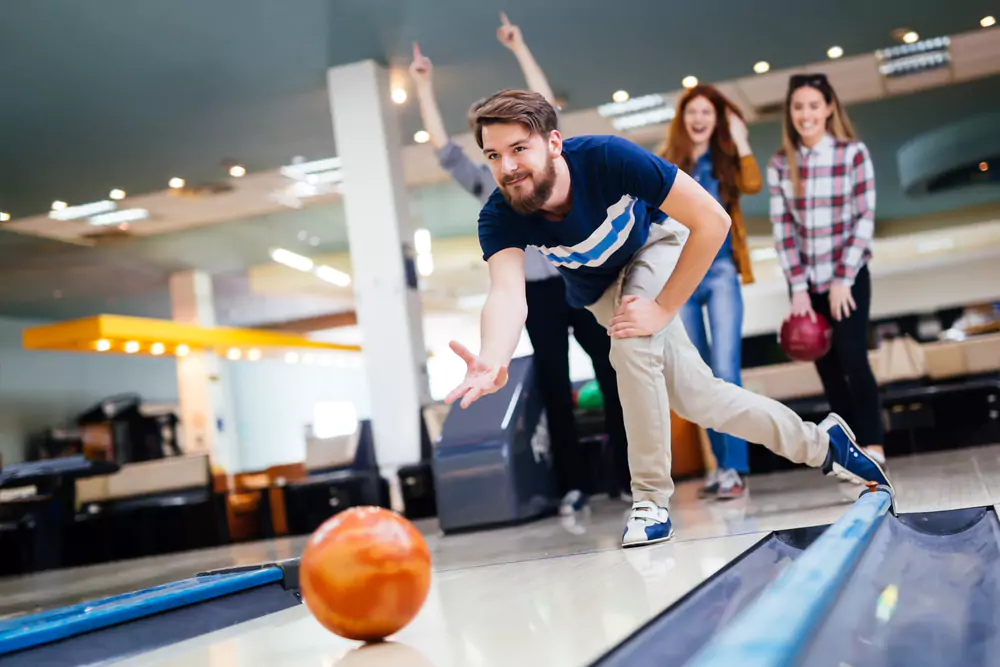 New Orleans has plenty of exciting bowling alleys, such as Rock 'N' Bowl and Fulton Alley, that are all designed to keep the good times rolling!
16. Push Your Team Outside their Comfort Zone with Rock Climbing
Rock climbing is a fantastic idea for team building in New Orleans because it is a paired activity, whereby one partner must rely upon the other partner to help them climb a wall safely! Not only is this the ultimate activity for creating trust and cooperation, but rock climbing is also one of the greatest New Orleans team building activities because it builds each team member's self-esteem, and confidence and it proves to them that they can reach their goals.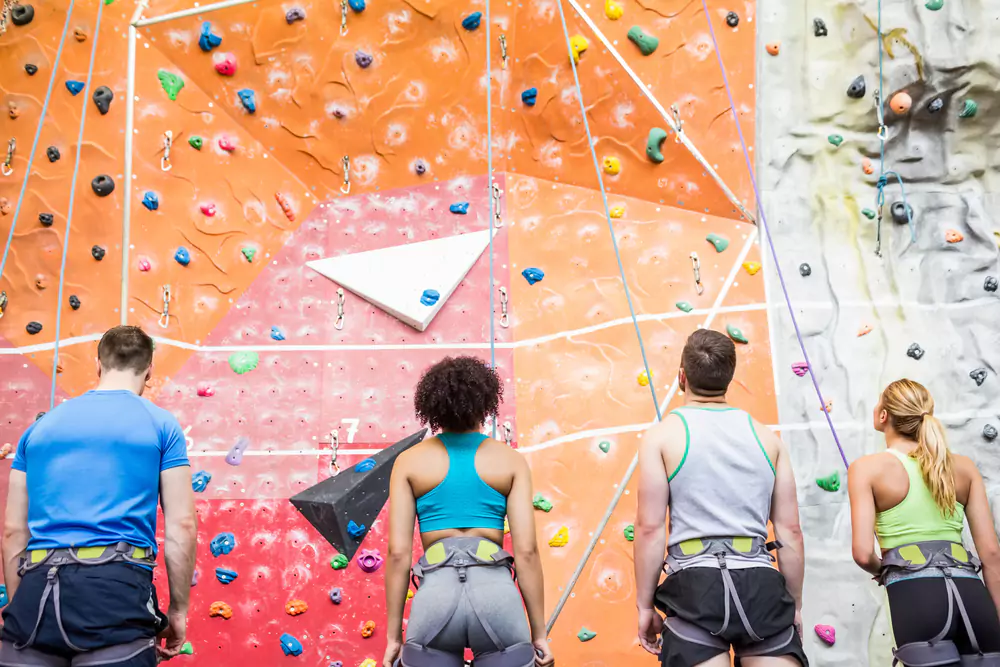 Try out Uptown Climbing or New Orleans Boulder Lounge to push your team outside their comfort zone and have them rely on each other like never before.
17. Solve A Mystery Online
Online mystery games, which have been designed by team building experts, are great activities to create a sense of friendly competition and excitement within a team, as well as promoting problem-solving and collaboration.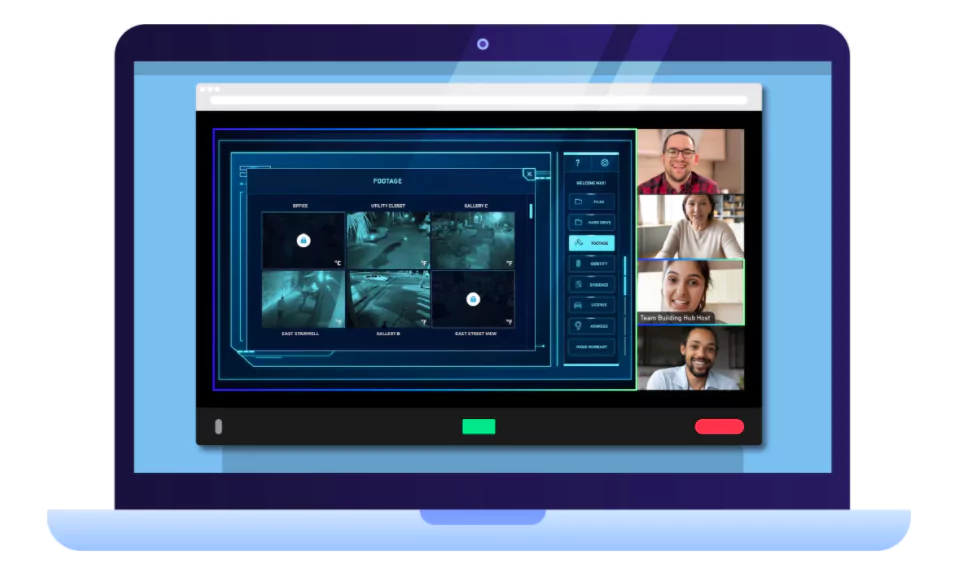 Taking 75 to 90 minutes to complete and accommodating anywhere between 15 to over 1,000 players, Team Building Hubs online mystery game turns your team into a group of detectives who are competing to solve a crime first. They will explore surveillance videos, websites, and phone numbers and work to solve the mystery before any other team!
18. Get Outdoors with a Kayaking Tour
Kayaking adventures push your team's physical ability and sharpen teamwork, communication, and problem-solving skills. With New Orleans Kayak Swamp Tours offering plenty of exciting adventures around New Orleans swamp, starting from $79 per person, it is an accessible group team building activity not to be missed!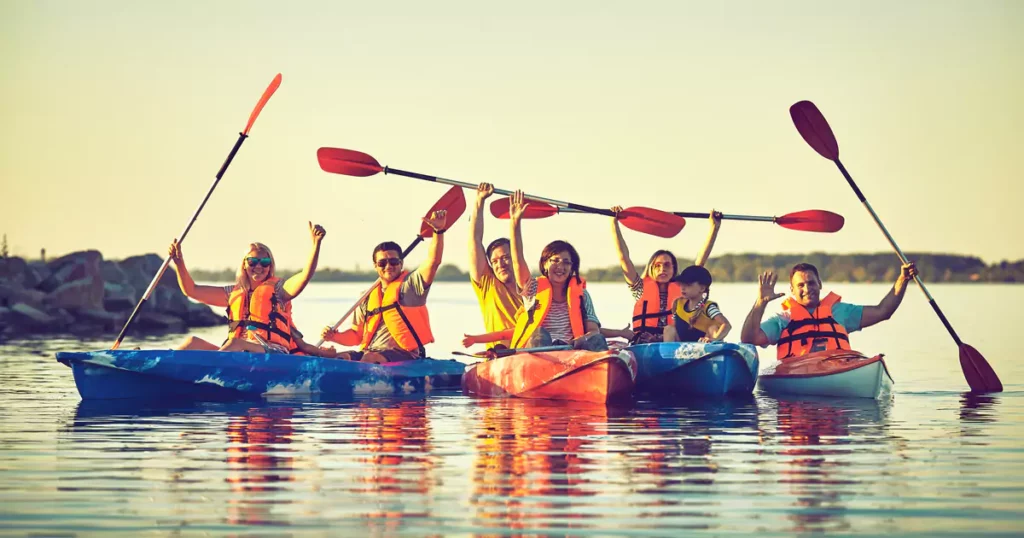 19. Unwind with a Mixology class
Drink Lab is a great activity for team building in New Orleans. In a city that has an extensive history of alcoholic spirits, your team can unwind and enjoy a fun group lesson on how to make their favorite classic cocktails.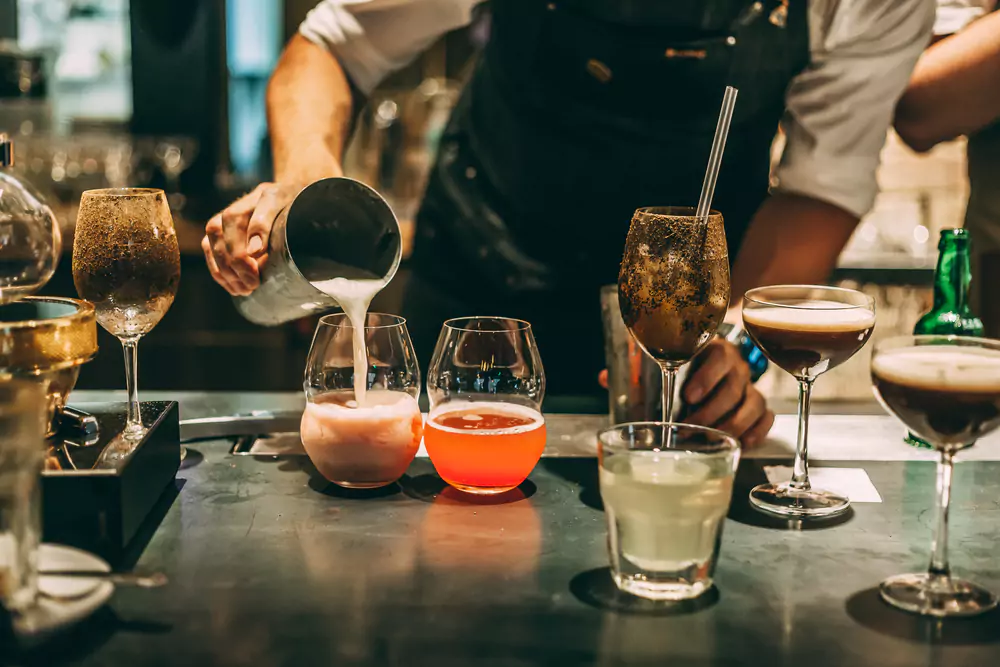 Accompanied by stories, industry secrets, and bartending tricks, your team can form stronger connections as they unwind and relax in each other's company.
20. Build a Bike for Charity
Join hundreds of other companies who have used a charity bike build to donate nearly 20,000 bikes to children across the globe.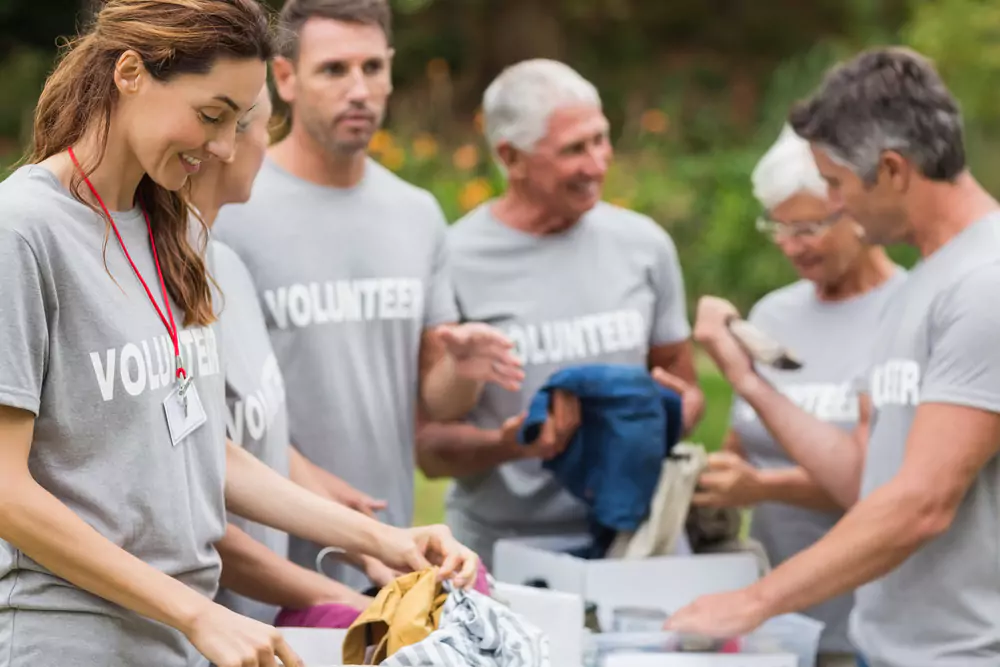 This heartwarming team building event powerfully engages your team as they work together to build a bike for a child in need and, ultimately, give back to the community. Designed by experts, your team will work together to solve puzzles and with each correct answer, they will receive a part of a bike. Once they have completed all puzzles correctly, and therefore received all the parts of a bike, their bike is donated to a children's charity, and your team will leave feeling fulfilled and better connected than ever before.
21. Tough Mudder
When we exercise, our bodies release chemicals called endorphins. These endorphins produce a feel-good factor that encourages us to have a positive and energizing outlook on life. Based on this, introducing some physical group activities in New Orleans is a fantastic way to get your team feeling elated, happy, and, as a result, wanting to connect better.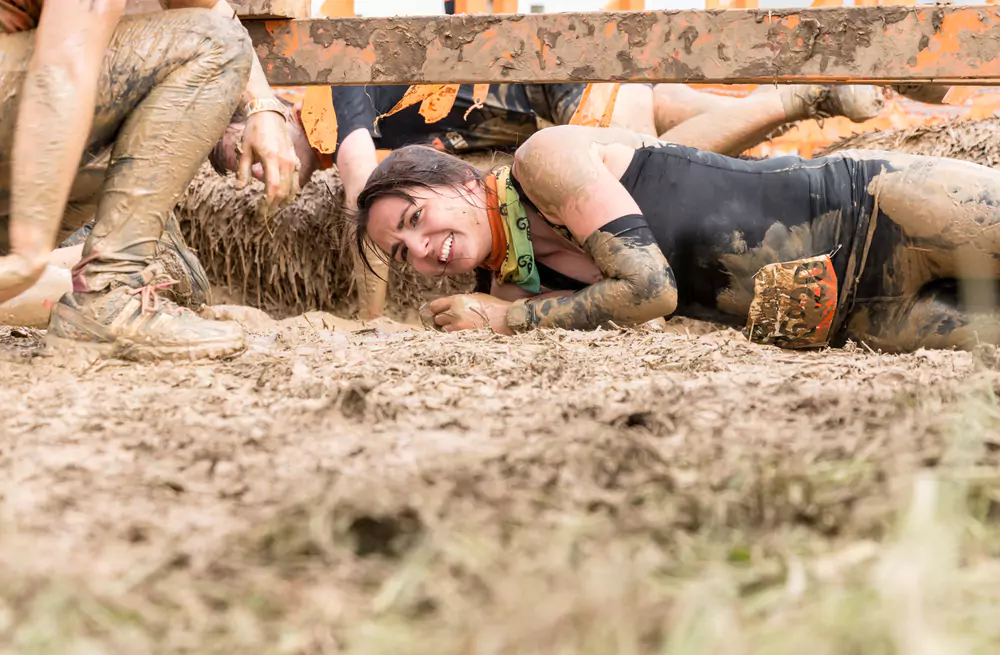 A great physical activity option is to book your team onto New Orleans' famous tough mudder! It is a 10-mile run with over 20 obstacles which requires your team to support each other, both physically and mentally, and to work together as they push themselves to the limit.
What To See On Your Team Building Trip To New Orleans
If you and your team are visiting New Orleans for business and want to do some exploration outside of your New Orleans team building activities, then there are plenty of fun team building activities available!
By exploring together outside of work or planned team building activities, your team can relax a little and get to know each other's personalities completely away from the workplace.
1. Take a Trip to the French Quarter
The French Quarter in New Orleans is often called the Crown Jewel of New Orleans due to its vibrant streets, unique culture, and its places to eat, drink, and play!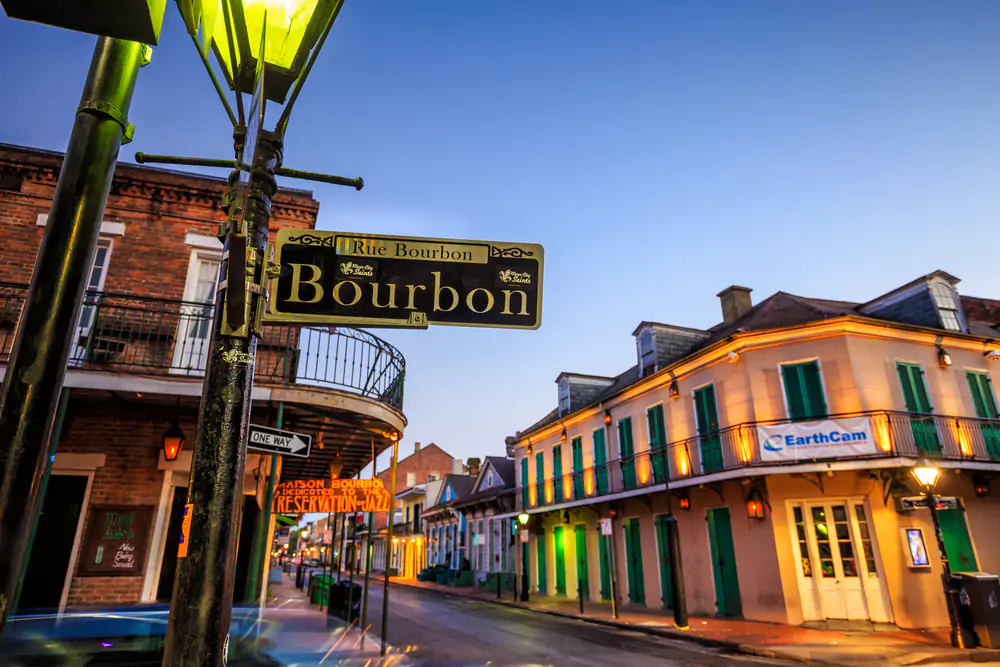 As it is the oldest part of New Orleans, there are plenty of things to do. To start, you and your team can take a trip down Bourbon Street, an iconic street, dating back to 1718, that is rich in historic venues, social tales, and iconic buildings! You can also explore all the beautiful eateries that the French quarter has to offer, such as getting fresh seafood at GW Fins, typical french food at award-winning Galatoire's, or trying the best burger in the whole city at Port of Call!
2. Take a Visit to The National WWII Museum
Like any large and historical city, there are plenty of museums in New Orleans. However, the National WWII Museum is the top-rated tourist destination in New Orleans! The National WWII Museum tells a story of world war two and how it changed both America and the world.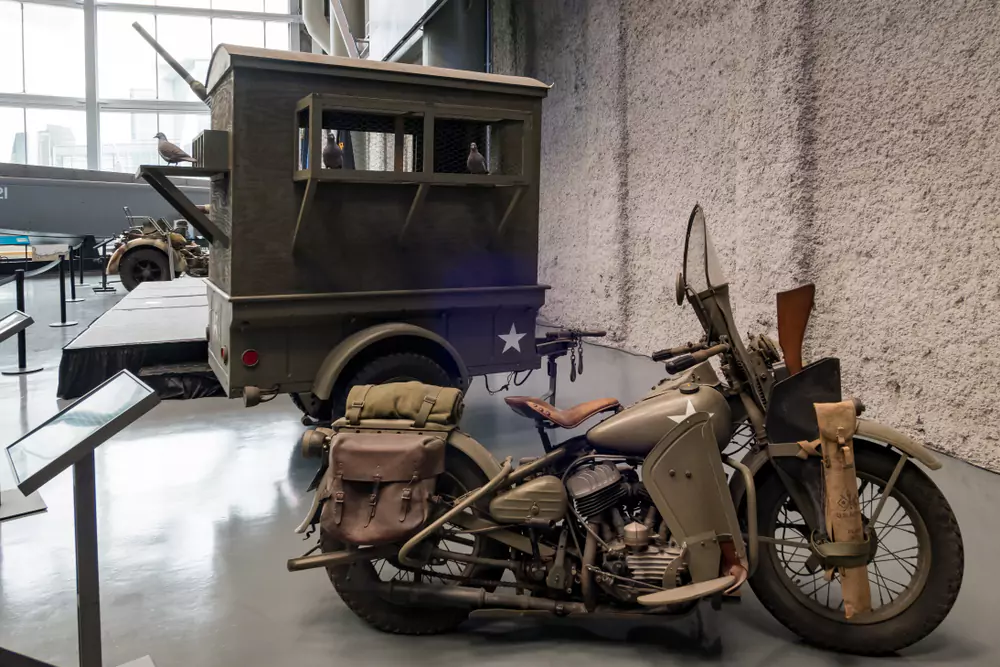 As a united team, you can explore different exhibitions and galleries together. You can find out what it was like to be deployed, what happened on D-Day, why the war was fought, and what it was like to be on a US submarine, amongst other exciting things.
3. Explore North America's Oldest Cathedral
St Louis Cathedral is the oldest Cathedral in North America, with so much history it is a must-see landmark in New Orleans!
Situated in the historic French Quarter, St Louis Cathedral has a rich and beautiful design that will blow you and your team away. You can either explore the building yourself, or take part in a guided tour, immerse yourself in a new experience, and understand the Catholic religion a little better.
4. City Sightseeing Hop-On Hop-Off Bus
There is so much to explore in New Orleans. So much, in fact, that walking it all would be exhausting and would take too long! Instead, take a bus tour that takes only an hour and 30 minutes, and allows you to get on and off whenever your please to explore whatever you like!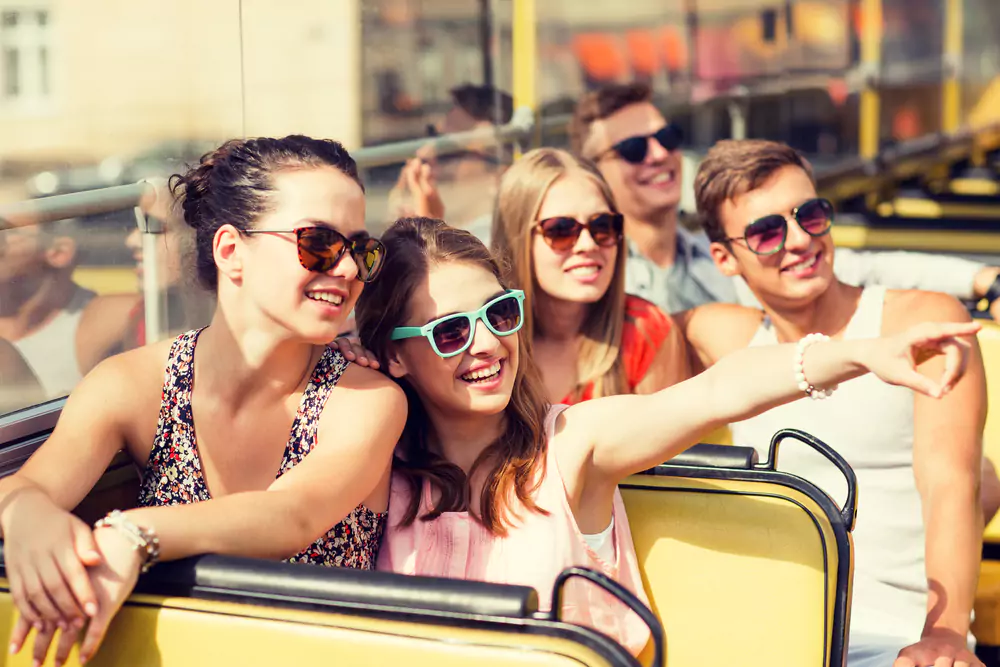 The City Sightseeing Hop-On Hop-Off bus in New Orleans covers 3 centuries of the city's exciting history, architecture, and culture and will take you around the Garden District, French Quarter, and CBD. You can hop off whenever you like and explore different areas of New Orleans. This is one of the best New Orleans group activities to do with your team because it allows them to show their interest in specific things and is a great talking point for later in the day to reduce tension and anxiety!
5. New Orleans Streetcars 
Completely unique, Streetcars are charming and convenient ways to experience New Orleans as a team! The New Orleans Streetcars have four distinct lines, each originating from Downtown, that will take you through the French Quarter and beyond, to places that you may not have otherwise gotten to explore!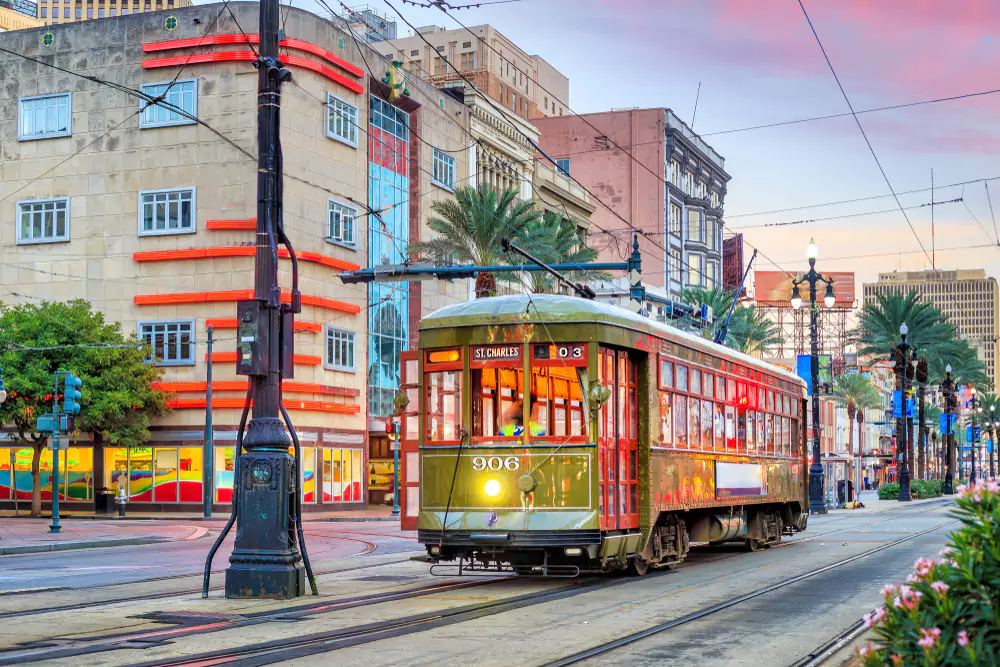 If you want to spend a leisurely afternoon with your team trying something charming, new and exciting, then this New Orleans Streetcar is definitely a must-see activity for you and your team!
Start Your Team Building in New Orleans Today!
Team building can dramatically increase your team's productivity and engagement and it can boost morale! To create an unbreakable workplace team, you need to add team building activities as part of your monthly non-negotiable activities. So, don't wait any longer to start planning the perfect New Orleans team building activity!
Get in touch with Team Building Hub and let us help you plan the perfect New Orleans team building event!