Virtual team building doesn't have to be dull. Instead, it can be an opportunity to try unique experiences your company might not be able to in person. Check out these Airbnb virtual experiences that you can use as your next team building activity or event.
With expert hosts online all over the world, you can search through the experience page for the perfect team building activity. We've compiled some of the best experience offers here based on the needs of your team!
---
What To Know
Most, if not all, experiences are hosted on Zoom. You can access the meeting on both a desktop or mobile device.
Team members join the experience via Zoom where you'll meet the host
Online experiences are priced through Airbnb so you can pay for your private group when you book through their platform.
Booking a spot is easy! Whether you have a small group or a larger team you can reserve an experience all together within one book.
Airbnb ensures quality standards and each option here is highly rated by past participants!
---
Categories
No two team building events are the same and that's why we've compiled a list of activities that can suit and group and vibe. Explore the options based on your team needs below!
---
SILLY & LIGHTHEARTED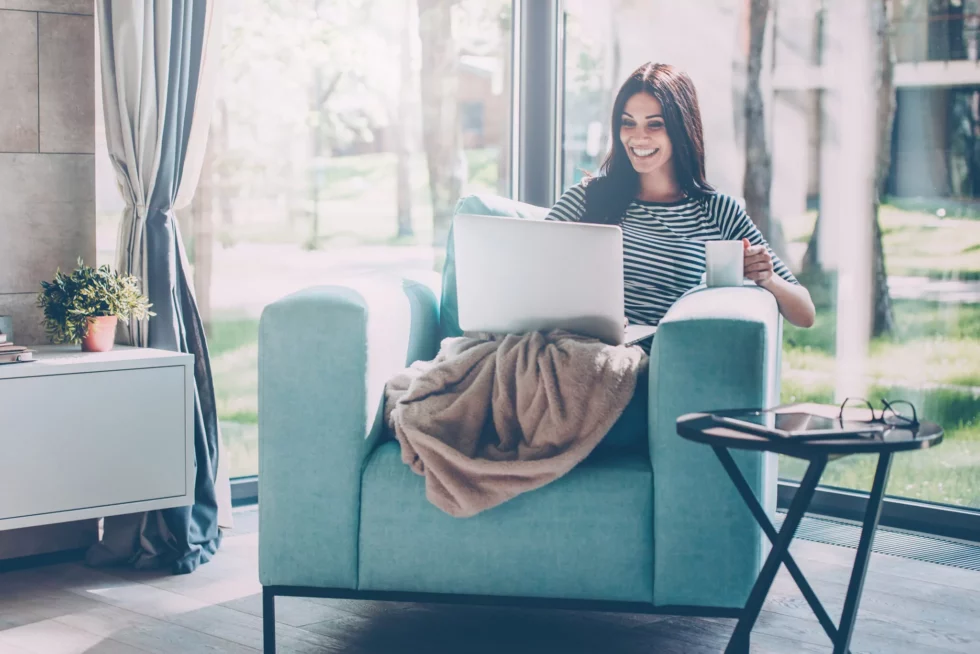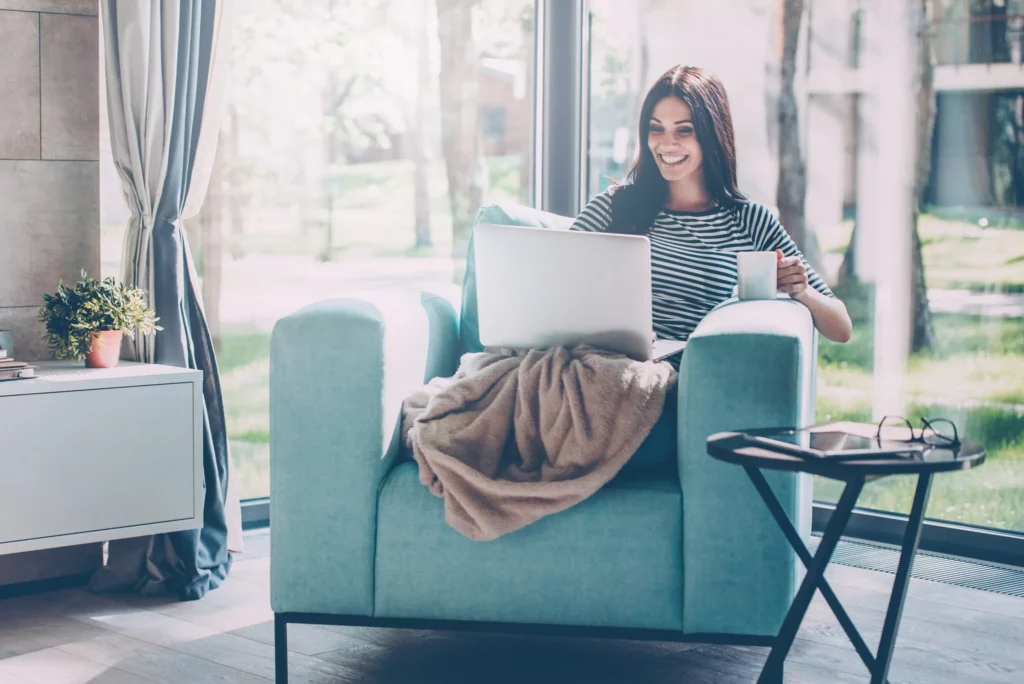 Sometimes you need some ice breakers to kick things off or cut the stress! Try out some of these fun, highly-rated activities that are sure to make your team laugh and relax.
1. Humorous History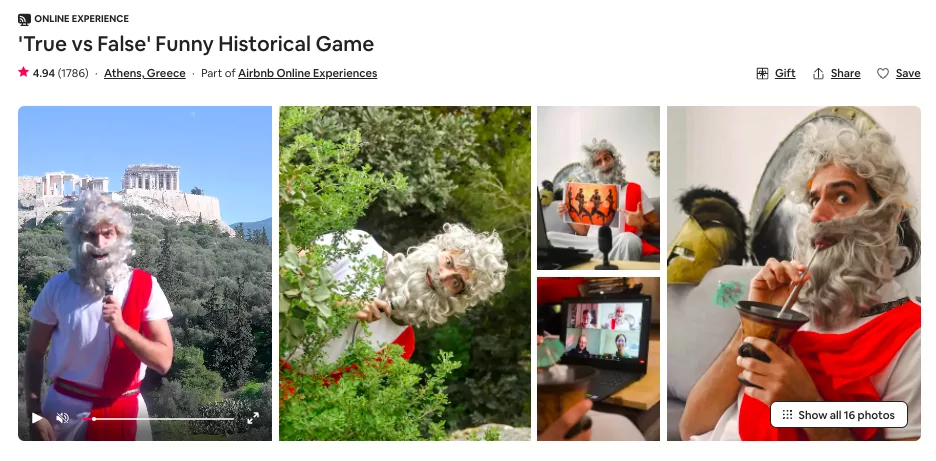 This is not your average history tour! This interactive Airbnb virtual experience blends unbelievable facts and bizarre stories about ancient Greece. Your team can learn the answers to burning questions like "Was there a Greek god for stupidity?" and "Was the middle finger gesture first used in ancient Greece?"
The host promises an event filled with witty jokes and smiles as opposed to long speeches or facts you could easily Google.
Book your event for a group of up to 500 participants here!
---
Get Your Free Game
The 3-Minute Non-Cringey Ice Breaker for Your Next Meeting
A ready-set-go game to run at your next fully remote or hybrid meeting without the hassle or added pressure of developing a team-building exercise yourself. Get it here →
---
2. Italian Gestures
We can almost guarantee that no one in your group has done a team building activity like this before. From Milano host Armando, your team will learn how to do things Italian style.
In this funny event, he'll teach you how to move your hands the way the Italians do, how to use popular expressions, like "Mamma Mia!" and even how to sing like a real Italian! At the end of the session you'll be able to say a few words in Italian by speaking, but more importantly, with just your hands.
Book your event for a group of up to 30 participants here!
3. Mentalist Performance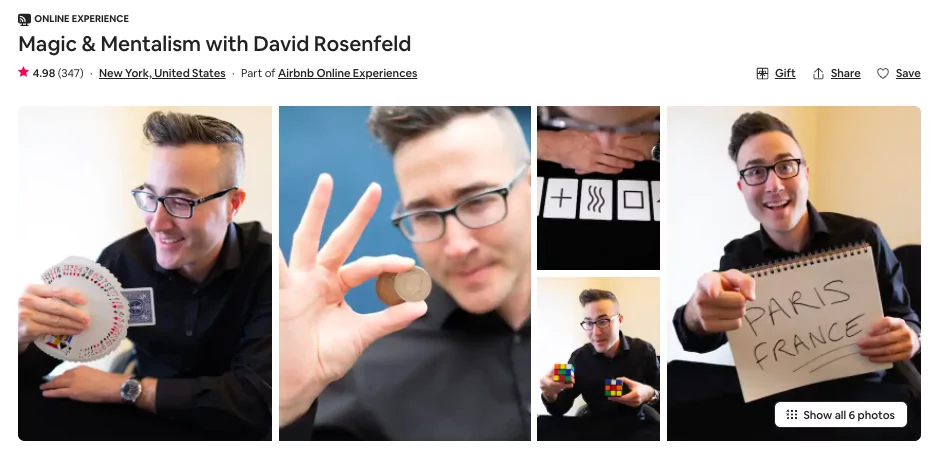 For a trippy and interactive Airbnb virtual experience, try out a Magic and Mentalism show! Uncover the secrets of magic and gape in amazement as host David Rosenfeld seemingly knows everything about your team. He might even teach you a magic trick or two!
Book your event for a group of up to 30 participants here!
4. Improv
If you'd like an Airbnb virtual experience that's both intimate and hilarious, try out this improv session! In this team building session, your group will learn to let loose, grow their confidence and trust in one another, and just have fun! With a 4.99 rating, you're guaranteed to have a great time together!
Book your event for a group of up to 30 participants here!
---
INSPIRATIONAL
One of the biggest benefits of team building is the way it can inspire a group. These experiences from accomplished individuals will leave your team feeling excited to tackle their next project.
5. Gaining Vision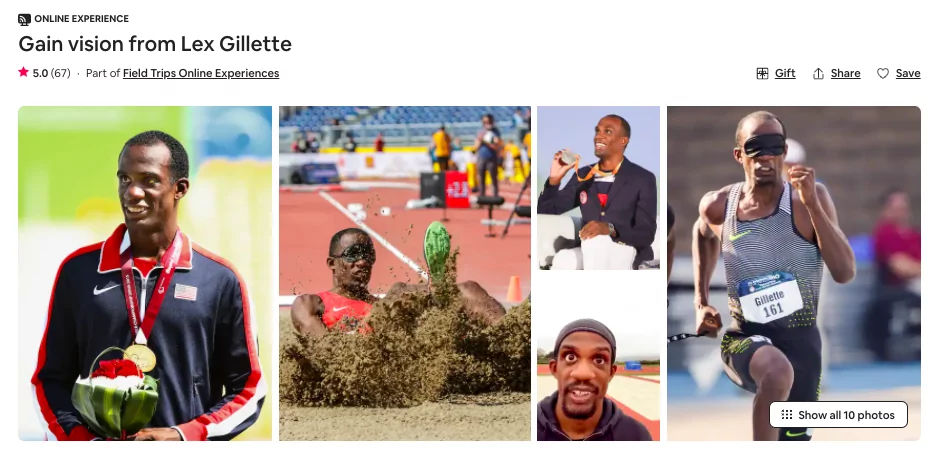 Being fully blind doesn't mean you can't have clarity. Prepare to be inspired by host Lex Gillette. He's a blind Paralympic medalist, record holder, and long jump world champion.
In this virtual experience, he gives a tour of his training facility. Gillette will then talk with your team about the power of perspective and teamwork as tools for success!
Book your event for a group of up to 500 participants here!
6. Mental Resilience
In this virtual experience, two-time Olympic athlete Lina Taylor outlines the five steps to building Mental Grit. Then you'll answers questions that will help you highlight a common goal, focus, and outcomes.
Book your event for a group of up to 500 participants here!
7. Olympic-Level Goal Setting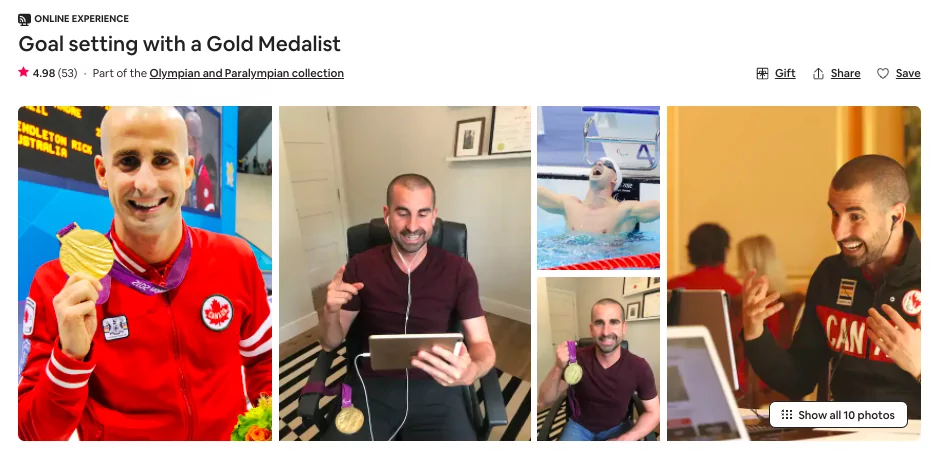 A strong set of goals is necessary for anyone who wants to win gold. Learn from Paralympic medalist Benoit as he shares tools and techniques on building a set of short-, mid-, and long-term goals. He can also help your team work through specific issues like becoming more effective at work or finding a good balance in life.
Book your event for a group of up to 500 participants here!
---
EDUCATIONAL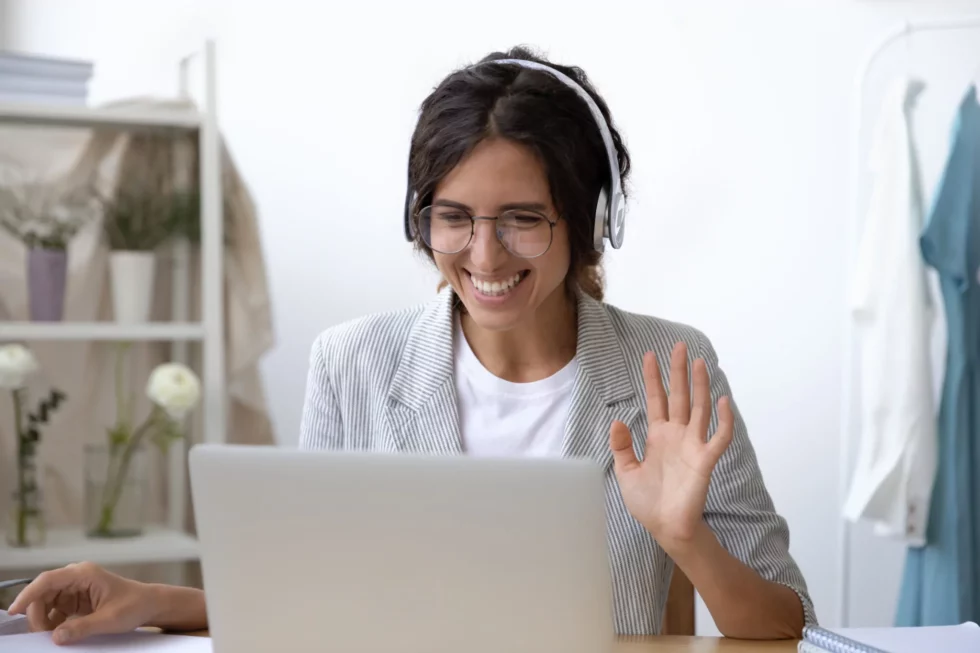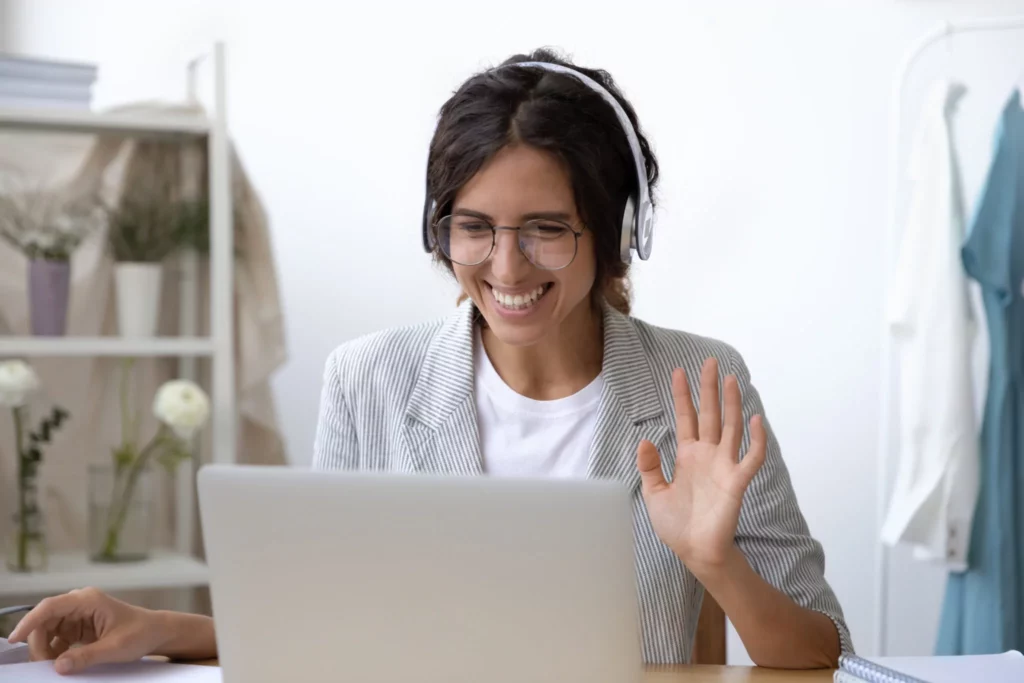 Learning something new is a great way to bond and spend time together! Try out one of these once-in-a-lifetime educational experiences.
8. Secrets Of Hollywood FX
Ever watched a movie and thought, "Now how did they make that noise so crisp and clear?" If so, join host Adam DeCoster, a 4-time Emmy-nominated Foley Artist, in his Los Angeles studio. For 30 years, he's worked on various movies and TV shows like Arrested Development, New Girl, and Orange Is the New Black!
This experience immerses you into the amazing and unknown world of Hollywood Sound FX. Watch DeCoster pull back the black curtain and share how foley artists enhance scenes and fool audiences. You'll also hear some Hollywood stories and find out how the art of Foley began!
Book your event for a group of up to 100 participants here!
9. Aurora Hunting
Have you always wanted to see the Northern Lights? You don't have to head to the arctic to do so. Experience this amazing natural phenomenon with Icelandic tour guide and host, Dany T Kaze.
Using Zoom, your team steps into his footsteps as an Aurora Hunter for a day. First, you'll learn all about the science behind The Northern Lights and then the hunt begins!
Book your event for a group of up to 30 participants here!
10. Shark Experts Under The Sea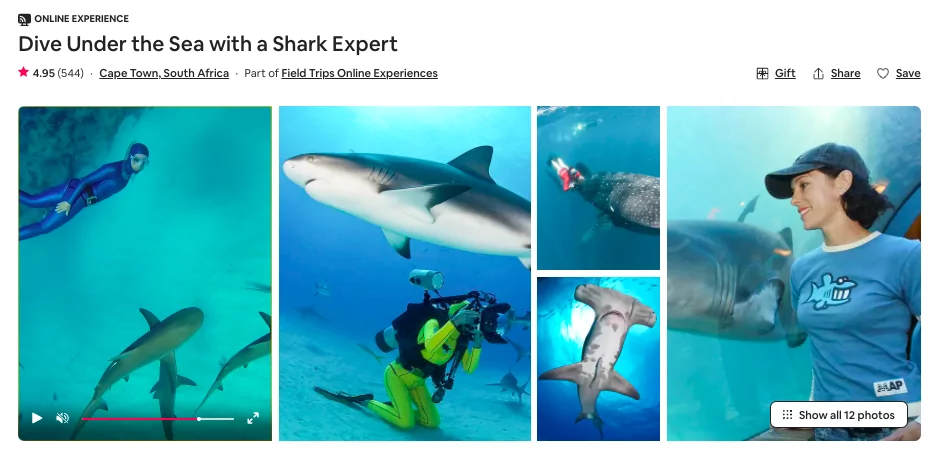 For an interesting and unconventional virtual team building experience, dive into the deep with a shark expert! In South Africa, host Lesley speaks to guests about her career in shark research and conservation. Full of shark stories, fun facts, interactive quizzes, and breathtaking videos, your team's participation in this event will actually benefit conservation work on the non-profit, AfriOceans!
Book your event for a group of up to 500 participants here!
---
CULTURE & TRAVEL
Does your team have the travel bug? Turn it into a team building activity! Together you can experience a small, but meaningful dose of culture, from different cities around the world via virtual tours!
11. A Day In Kenya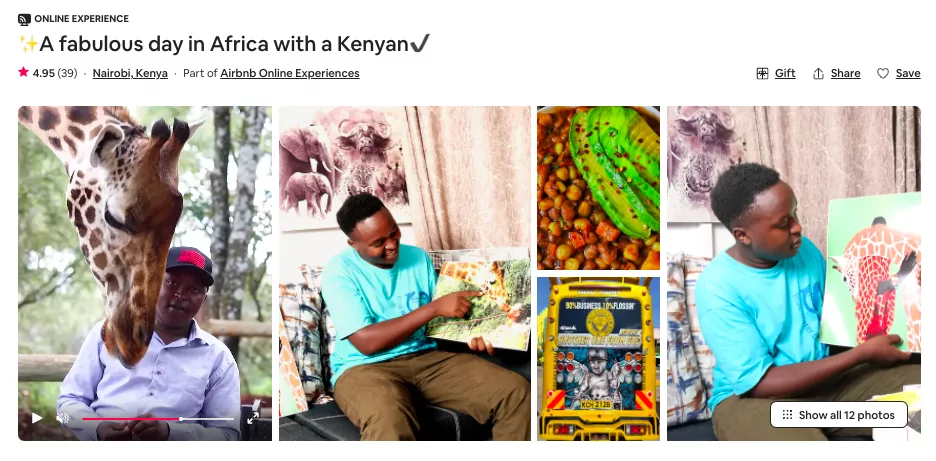 Africa is a bucket list continent full of interesting history and amazing wildlife. Spend some time with host Protus as he takes you through a day in Nairobi. He'll share hilarious stories and unbelievable Kenya facts. In this fully interactive experience, your team will be able to do fun quizzes, listen to Kenyan music, hear scary stories, and learn more about Kenyan culture!
Book your event for a group of up to 30 participants here!
12. Jaipur Tour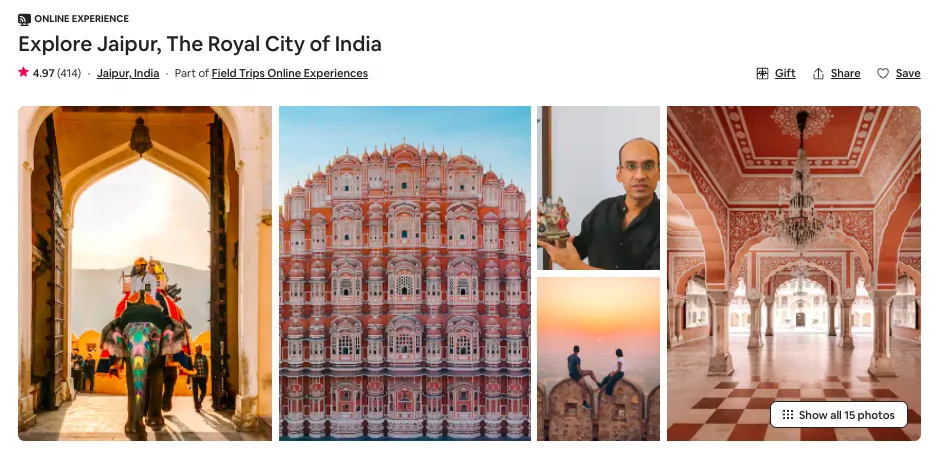 In this highly-rated Airbnb virtual experience, you and your team can take a tour through Jaipur, India with host Puneet, a travel enthusiast, and photographer. This is an interactive storytelling adventure with photos and videos showing guests events that happened as far back as the 16th century.
You'll be able to virtually visit Jaipur highlights like the Amer Fort, Hawa Mahal, and the City Palace. Puneet also takes guests through outdoor markets and discusses Jaipur's famous local cuisine.
Book your event for a group of up to 100 participants here!
13. Red Wine Painting
If you'd like something a little more interactive than a tour, why not try painting with red wine as a group? This activity isn't just about art. It's also about relaxing, interacting, and being creative together.
Book your event for a group of up to 30 participants here!
14. Uncover Ancient Pompeii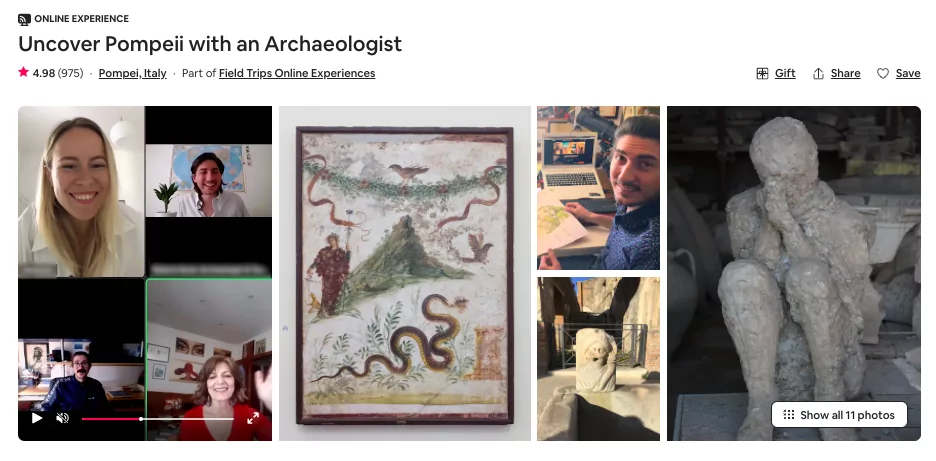 In this fascinating virtual experience, host and archaeologist Roberto guides your team through an understanding of Pompeii, the ill-fated Italian city. You'll learn about the history of the city, from its humble beginnings to volcanic eruptions and eventual modern-day discovery.
Your group will also visit some of the main Italian attractions like the Amphitheater (Roman gladiator stadium), the Thermopolium (Roman snack bar), and the Forum (main square). Your host will also share the techniques that archaeologists use to create plaster casts of the Mt Vesuvius eruption victims.
Book your event for a group of up to 500 participants here!
---
FOOD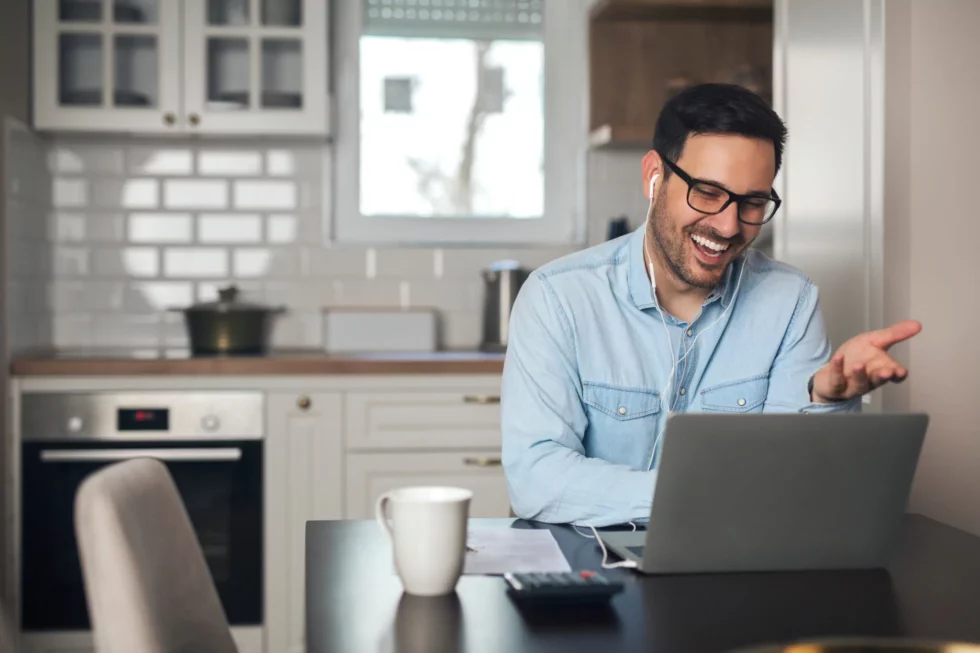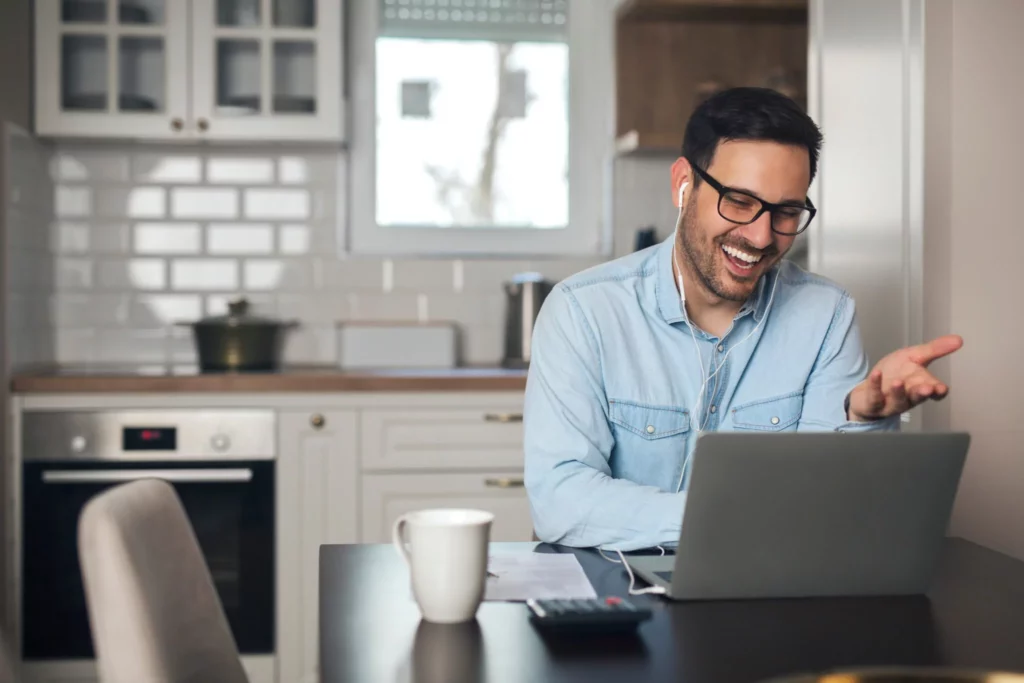 Food, whether you're cooking in a kitchen or sharing a meal around the table, is something that always draws people together. Your team can participate in an interactive cooking class as a way to bond! We've listed some of our favorite Airbnb options here, but check out more food-based online experiences here!
15. Mexican Street Tacos
16. Making Chai
While many of us are used to drinking chai from a coffee shop or brewed in a disposable baggie, the heartwarming drink actually has a deep-rooted history! In this masterclass, your team will have the opportunity to learn about the history of chai tea in Indian culture and create the host's family chai recipe!
Book your event for a group of up to 100 participants here!
17. Cannoli Creations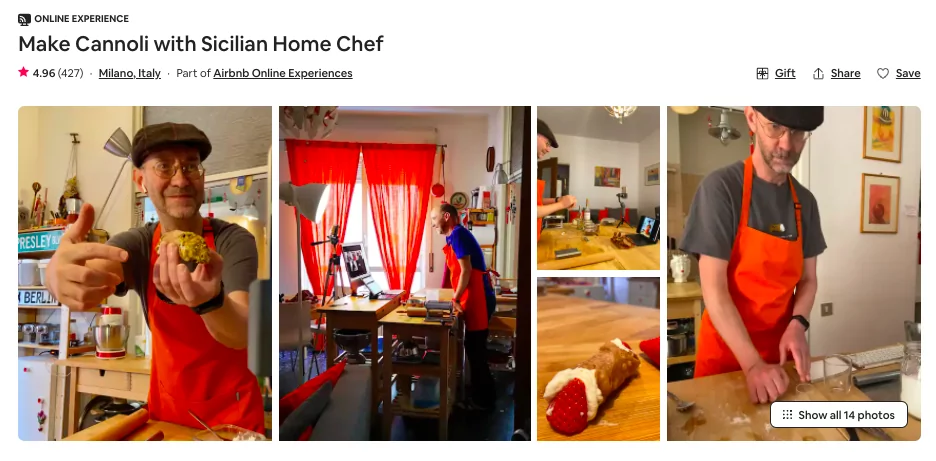 Of course, no food list is complete without dessert! Together with Italian host Gianfranco, your team will learn to make delicious and authentic cannolis right at home. Gianfranco shares his family's cannoli recipe and traditional Italian myths and rituals when it comes to baking the famed dessert.
Book your event for a group of up to 30 participants here!
---
We hope you find something here that can benefit your team and bring them closer together! If you're looking to find some more awesome venues to host your team check out Peerspace! They'll connect you with the coolest locales to meet your team building needs!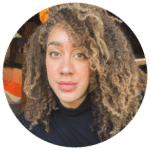 Anecia is a Nashville-based writer who believes in the power of team building. She writes a variety of content focused on creative corporate team building ideas, to help teams become more dynamic, unified, and successful.